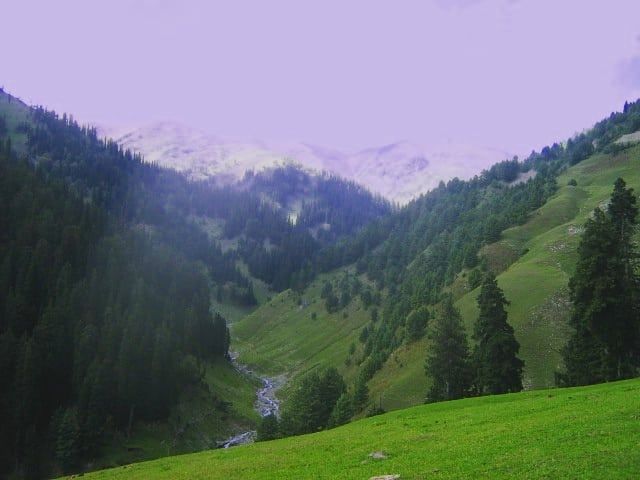 hey , what about having a quality time with your loved ones listening to majestic rivers surrounded by mountains all over! sounds great, right. no worries buddy , i will give you the location , rush there with your over rushing adrenaline.
.
The place I'm going to describe is a very less traveled but very highly admired one.
.
At the very first day of our trip, i was hearing sounds like "son , pack this , have you taken that , don't forget to take sweaters" and i was like " mom , we're going to Kashmir for barely 8-10 days , not to settle down there" but as a typical Indian boy , you cannot win a battle with your mother.
.
At very first we were having plans to go by flight but i denied, i denied strongly because i was having a item in my bucket list which says me to put your head out of the car window and dance with your half body on the track " sooraj dooba hai yaaro" and how can i neglect this, so i denied.At the end , we all came to a conclusion to go with our car. "OH YES! I WIN" , these were the words which i said in my mind.
.
We reached Jammu at 9 in the night and headed towards Kashmir at early 8 in the morning.Despite taking the normal route we took the other one in order to reach the very less traveled destination "SINTHAN PASS".From jammu first we reached "UDHAMPUR" then we had some breakfast there, after admiring the beauty of valleys , we reached "BATOTE" ( *there are two roads that leads to Kashmir, the first one has now become a shortcut due to the construction of tunnel but you don't have to take that route, when the tumnel is about to come , there is a road  just beside it, take this route in order to reach "SINTHAN PASS AND SINTHAN TOP" ). every kilometer that we were surpassing, it
was getting colder and colder and colder! After a long drive and a lot of "Antakshari" we reached Kishtwar, had some rest and then departed to Sinthan Pass.
.
So finally i was there where i was wishing to be, away from the chaos, away from the  people , away from everything into the warmness, stillness and mesmerizing feeling of the valleys.
.
The moment i stepped out of my car , a strong natural hair dryer of mountains ( indeed cold) striked my body and as i opened my eyes i witnessed something people call as "Utopia" and i call it magic created by our almighty.
.
i was running and rolling in the grass as if there is no tomorrow, i wanted to get completely lost in nature.
.
After hours of play, we had a bonfire and lunch there including games like passing the parcel  and activities  like dancing , singing and mimicry.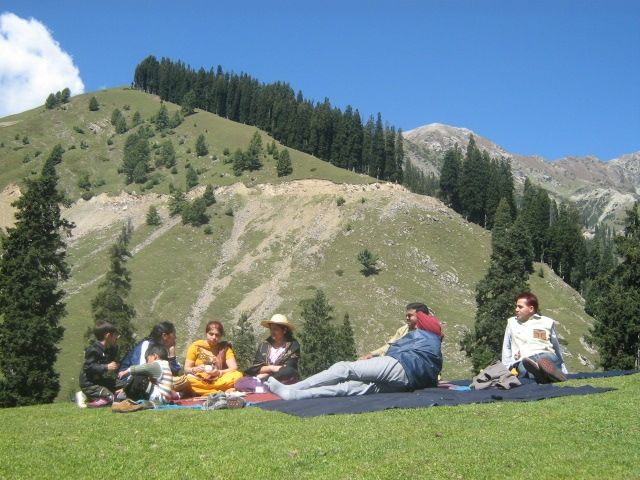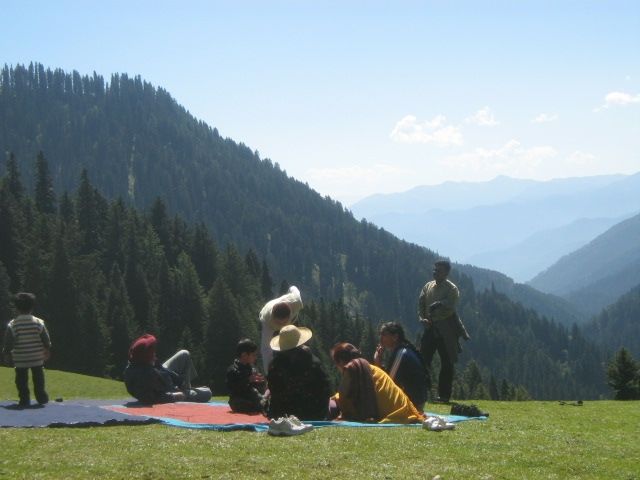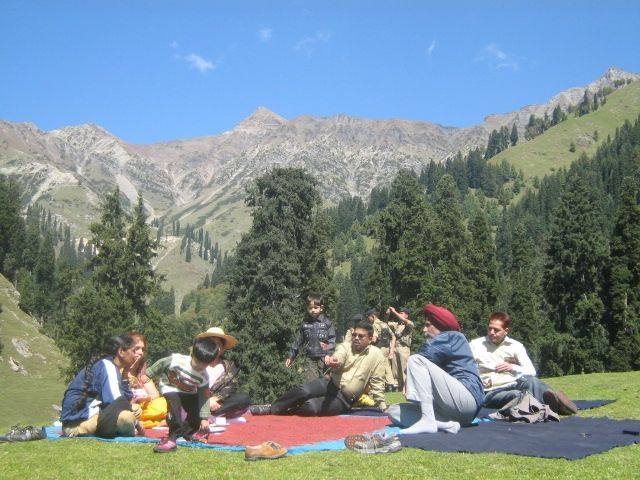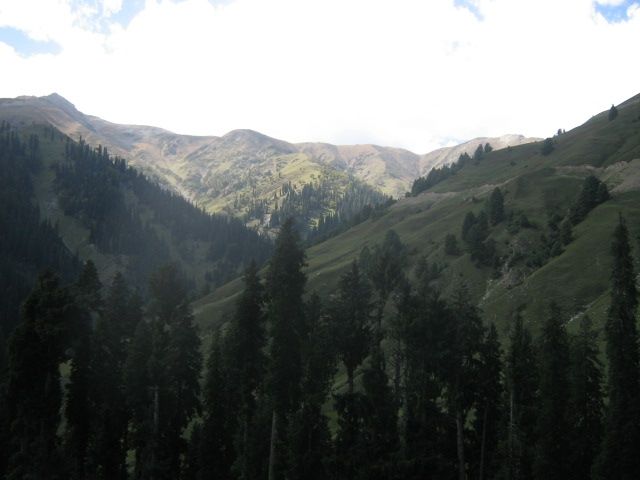 After a one night stay there in our camps( there are no hotels nearby ) we went downhill to listen to sounds of river, it was a short trek but an interesting one too!
.
Some useful information :-
distance from jammu to sinthan pass is around 230 kms.
carry your food and a good playlist to maximize your comfort.
.
After sinthan pass you can go on the same route to reach Kashmir and in between there will be a garden called kokernag garden (it's a must visit).
.
My Experience:-
It was amazing down there , you will have a great time there as it's very less crowded.It's a place in Kashmir which is left by many tourists but travelled by many wanderers ( apart from just visiting srinagar , gulmarg, sonamarg , this place will add a star to your travel memories ).
Go with your family to add some new travel photos in your family album as i did!
.
So this was about my travel story and it's time to create yours!
.
Stay tuned for my next blogs.🙂