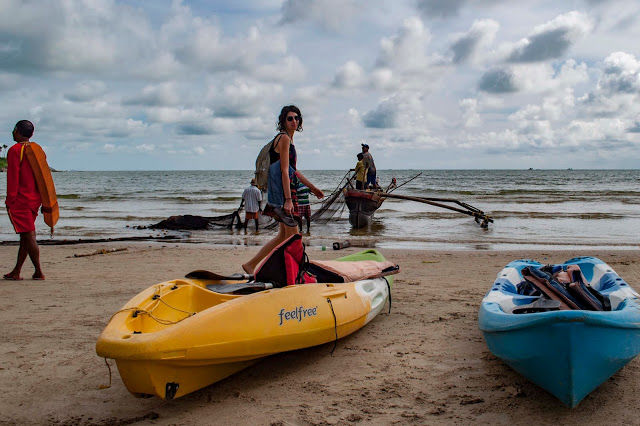 What is Goa?
Goa is endless beaches, where colourful boats, pristine sand, azure sea, peeping coconut groves look lustfully at sun loving creatures.
***
Yet, the sun is missing in the afternoon at Palolem. You walk through shallow water with your companion at heels. A motor boat, is waiting, trying to keep itself steady on dying waves. It has promised to show you dolphin dance.
Dolphins come alright. Never predictable, yet there. Their smiling faces appear for infinitesimal seconds leaving fin adorned body and tail to do the rest of the dancing. Away, the beach is oblivious of their presence
Boat leaves you at a small beach surrounded by hills and forests. They call it butterfly beach. White-bellied sea eagles glide above. Drizzle starts.
Undeterred, you walk through the water at twilight like a possessed soul. Waves caress your feet. Hills stand up at guard of honour. Reddish glow engulfs sea, hills, you. Boat comes back.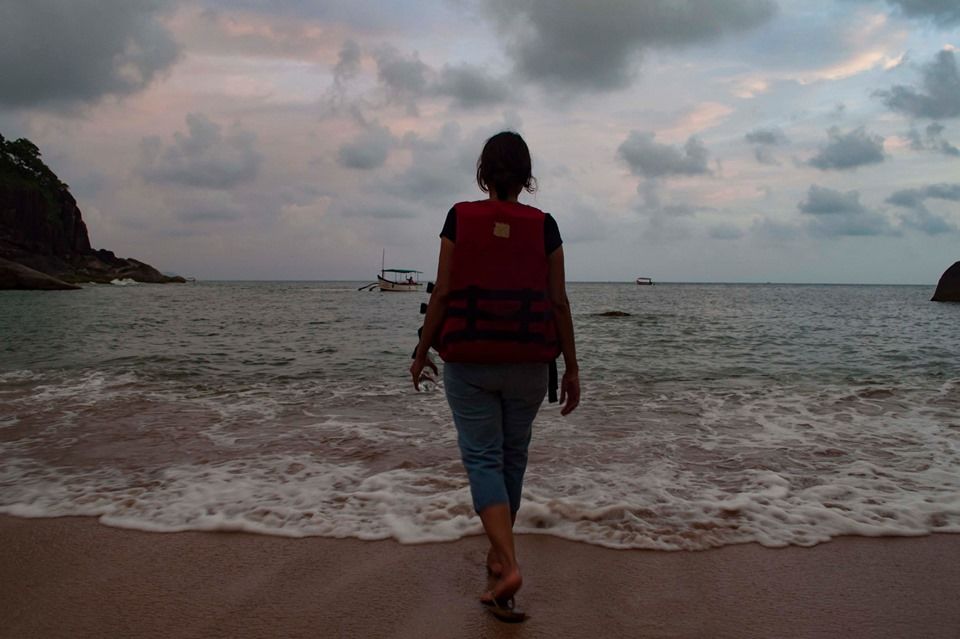 ***
What is Goa?
Goa is dancing dolphins, submerged hills, and castaway sandy flats at dying light of the day.
***
The drizzle turns into a thunderstorm. At the corner table of the restaurant, you and your friend sit candle-lit. Sea wind brings droplets at your face, damping your hair.
Boats are dragged out of water. Some fishermen still plucking fish from a tiny channel.
Calamari, king fish curry and rice is served. Musky sea wind makes the dishes tastier.
The colourful cottages stood rain drenched. Pattering of rain over the tin roof and soulful frog song brings the childhood memories back.
***
What is Goa?
Goa is candle-lit dinner in rain-drenched evening. Goa is then walking down to colourful cottages with frog song at backdrop.
****
Your morning is as lazy as the grey sea. You two look aimlessly at the endless water. Boats bring some colour to the eye-frame.
The beachside cafe doubles up as a restaurant. Many others are yet to start their seasonal business. The Konkoni waiter promises lemon fish curry for lunch.
Gang of fishermen are already at work. They are dragging the net by working in tandem. It seems the fish curry will be from a fresh catch.
The net is now at beach. Soon the lazy beach transforms into a mini bazar. Traders, tourists, lifeguards - all gather around to take a look. Brahminy kites hover high up.
Tranquility returns again. Only few colourful kayaks, a lifeguard, and a tourist look at the boat of fishermen.
At low tide, the water is flat, grey. But sun peeks through the cloud.
Tourists gather up. Indians jump onto the boat for a ride. Caucasians settle for sunbathing. You go for a swim.
In the afternoon you walk around backstreets. Shops selling beachwear, swimwear, spices, bronze souvenirs. A Fabindia outlet. A hebrew signboard on a narrow lane. Promise of fresh seafood at restaurants. Palolem is ready to embrace another evening.
Evening is engulfing the dying light. Coconut groves lean on colourful boats resting on beach.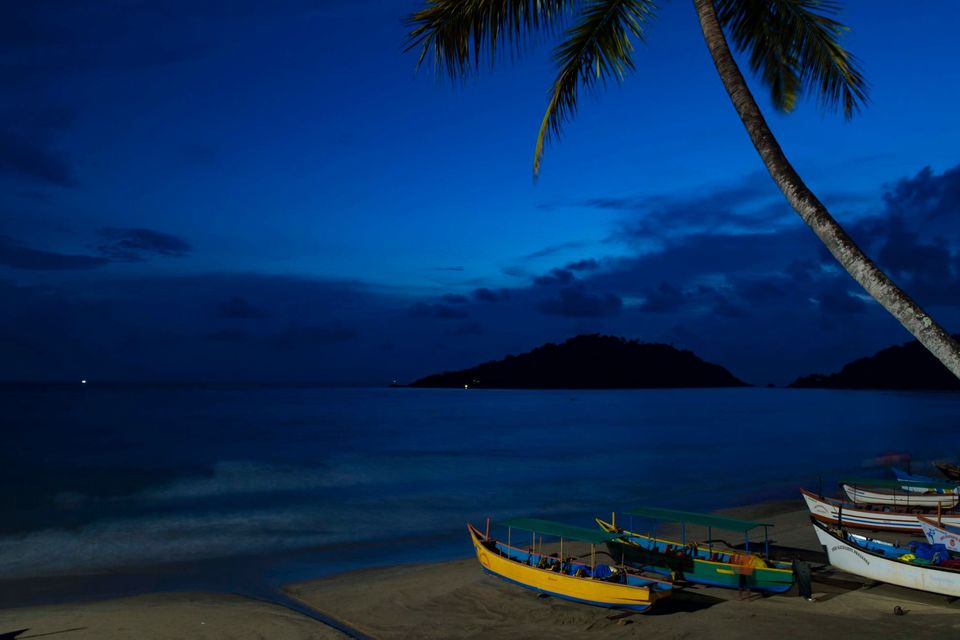 You two walk down the beach in the dark. Restaurants start to lit their candles on tables.
Time to sit at one. Sand grains stick to your sandals. From saline water, your hands are sticky. But it all goes well with the seafood sizzler, now fuming vapour. Beach has turned quiet.
Drizzle starts again. Your umbrella barely protects. But you do not mind being wet.
***
What is Goa?
Goa is living lazy at the beach. Goa is swimming through flat and quiet water. Goa is lunch on fresh catch from the sea. Goa is walking through the rain under darkness.
***
The sky is cloudy again. Yet at noon, it can not suppress the lush green fields and blue hills.
At a turn, three girls cycle through the narrow lanes. One solitary hut with red laterite walls stands at the backdrop of green around. A bus negotiates the road. Konkoni women sell vegetables sitting by the road. But the rain comes again. Couple of brahminy kites decide to ignore it.
The car has left the highway and passes through narrow Goan district roads. Now and then you find village churches with white Portuguese facade and Konkoni tiled roof under shades of tree. The car crosses a bridge over a beautiful river. Cavolessim and Mobor beach.
A beautiful restaurant sits at the lap of River Sal. You and your friend look at the small port on other bank. Even the ugly containers look beautiful in front of the green hills, lighthouse, and under the play of sun and rain. River splashes at the bottom of the pier.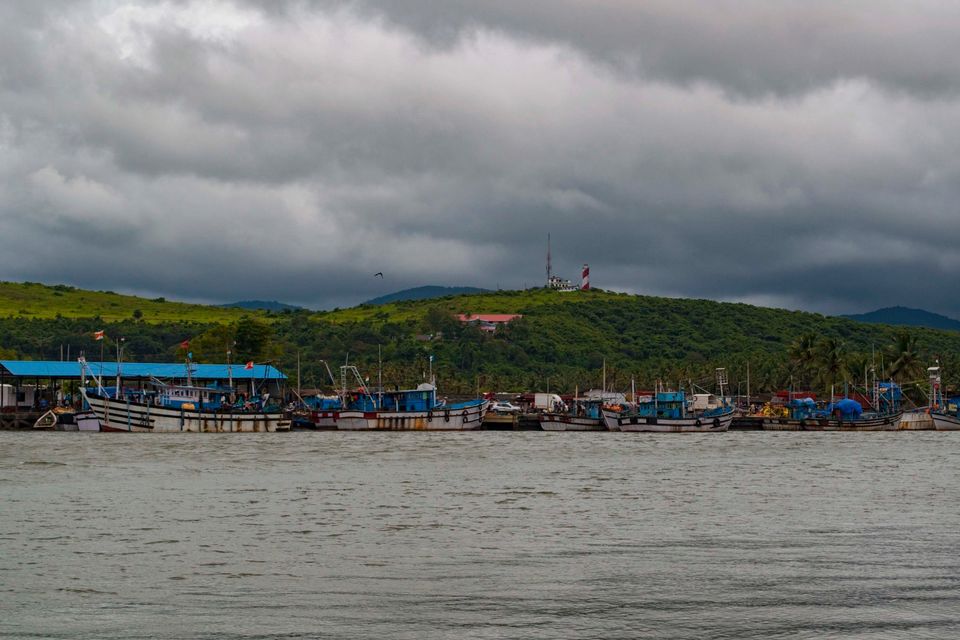 Prawn balchão comes with its strong dried fish flavour. Swigs of corona mellows it down. Pork vindaloo is equally delicious.
By the time car reaches Borim, rain becomes heavy. The bridge on the river is rickety, yet beautiful. Konkoni women are selling Jasmine buds. You pick one up.
The ghat road is dark. Wipers work overtime on the windshield to keep the visibility up. Jasmine fragrance fills the car by the time Sanquelim arrives.
Rain has stopped. But the clouds come down to greet you at the hilltop.
***
What is Goa?
Goa is delicious food by beautiful river. Goa is finding Jasmine by rainy roads. Goa is meeting the cloud at hilltop.
***
Old Goa in the afternoon is as charming as ever. Avoiding the crowd at Bom Jesus Cathedral, you go to St. Augustine's Tower. The tall four century old ruin throws challenge to the dark cloud. Down below quiet streets negotiate through other churches.
You stop near River Mandavi. Colourful boats sail through. A rainbow turns up at the sky to meet you.
Blue evening can not steal the colours of Fontainhas. Warm tungsten light seeps through the windows. Sleepy streets whisper old memories at your ear. Scooters pass through leaving a red trail. Shadowy figures roam like ghosts.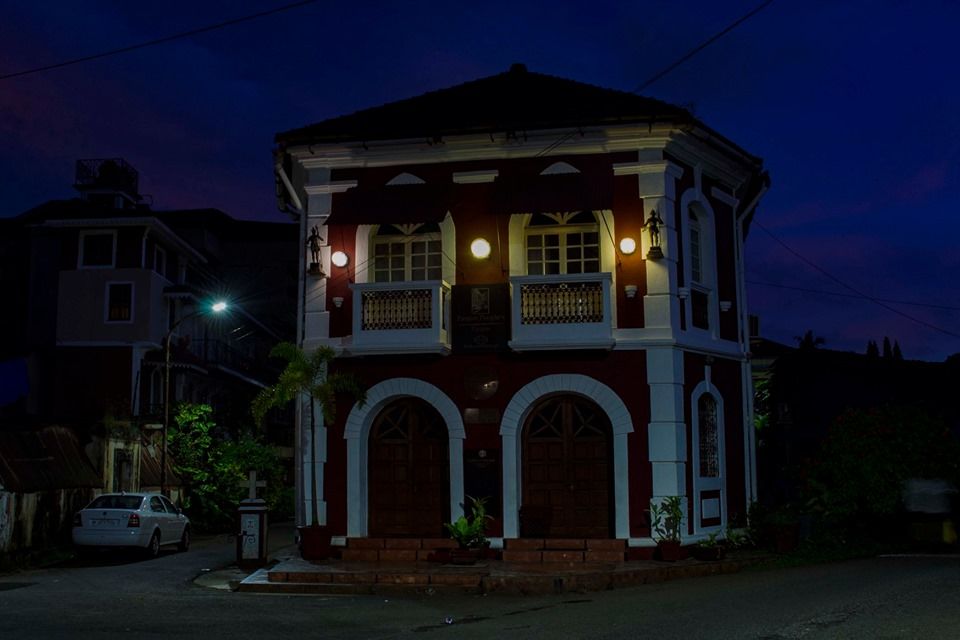 ***
What is Goa?
Goa is ruins of old churches at sleepy streets. Goa is magic of rainbow in the evening. Goa is shadows at colourful latin quarters.
***
At 4 o' clock in the morning Chandi chanting from your companion's mobile wakes you up. It is Mahalaya today.
Omkar comes with his car by six. Another drive through picturesque hill road takes you to Bondla. You spend the morning meeting birds through the jungle trails. A pair of blue-faced malkohas at the top canopy. Tiny crimson-backed sunbirds over creepers. Barwinged flycatcher shrikes amongst red leaves of a tree. The brown-cheeked fulvetta's trapeze art.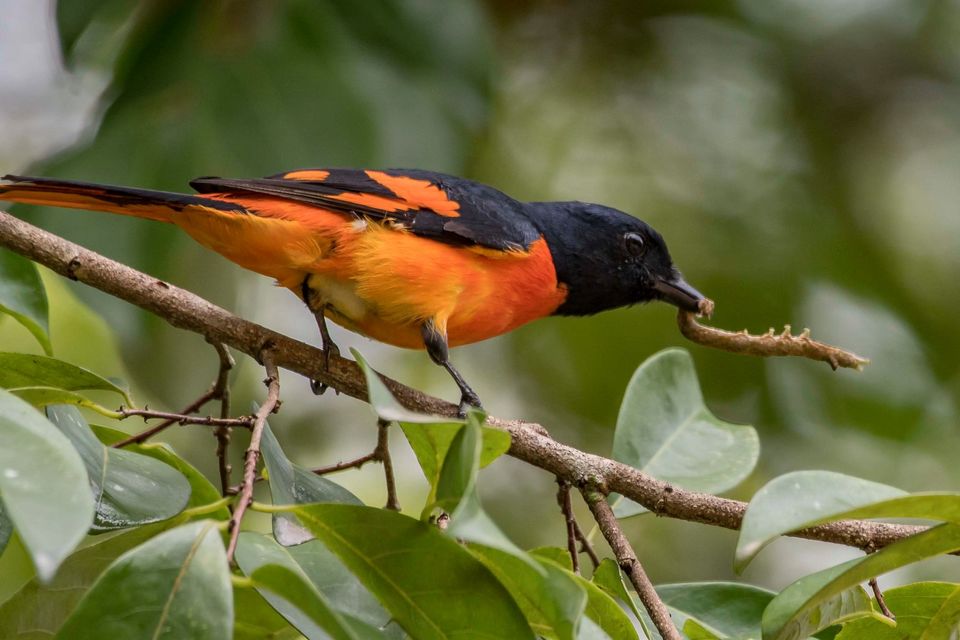 Near the zoo gate a tiny restaurant serves tea. Grey langurs peacefully leave you alone. Omkar looks for oriental dwarf and blue-eared kingfishers over a small culvert. But, after the rainy season - they are somewhere else.
Omkar takes you to a plateau. It looks beautiful. Red laterites are punctuated by bright green grass and short shrubs. All around dense forest.
Omkar discovers a cluster of snake eggs. This plateau is home to saw-scaled vipers. But the eggs are unlikely to be their produce.
On another side of the plateau, you see a tiny insectivore plant - a sundews. Already an insect is trapped by it.
By noon you arrive at a rustic but attractive resort. The earthen coloured cottages look beautiful. Glasses of kokum juice welcome you.
Flowers around attract a variety of sunbirds. A loten's sunbird drinks nectar and shows off his deep purple plumage.
In the afternoon Omkar drives you inside Bhagwan Mahaveer Wildlife Sanctuary. Trees are tall here. Grey jungle fowls cross road without giving much chance to observe them. The single tone call of white-bellied woodpeckers come. You discover them high up - busy pecking dead woods.
Thambdi Surla Mahadev temple sits at the lap of a valley near a stream. The nine hundred year old temple is amazingly pretty. Sun spreads ray on its top. Somewhere far away heart-spotted woodpeckers call. Bonnet macaques wait longingly.
Omkar stops the car near a small field. A pair of malabar pied hornbills come and sit at a leafless tree. Malabar barbets are around and reveal their presence with monotonous metallic call. A female malabar parakeet gets undivided attention from her devoted husband - their black and red lips meet in a kiss.
After evening shrouds in new moon, under faint torchlight you two follow Omkar into a forest trail. A bull frog is curious at your presence. The trail moves up to the plateau. Sky is still glowing in fading colours.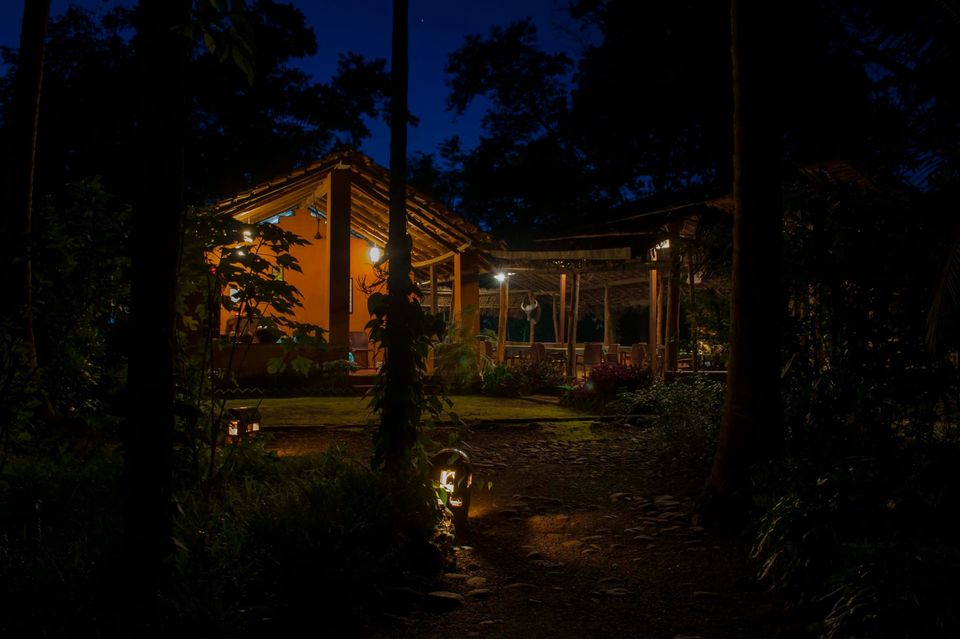 Moon moths stick to shrub leaves. Their wings spread like chinese kite. A nightjar flies nearby and breaks into an eerie call. You find him on a tree branch - a beautiful jerdon's nightjar.
The trail brings you deeper inside the forest. Another call comes from the dark. You follow it. On your way you find burrowing frog and variegated kukri snake.
But you ignore it as the call is stronger. Now it is from a tree above. The light reveals a ceylon frogmouth. What a luck!
You go deeper into the forest. Woods are dense. Somewhere near a small stream flows - you cannot see it though. Omkar switches off the light.
And then it glows. First faint, then slowly it becomes stronger to your adjusted eye. You realize that the forest floor and trees are glowing! Bioluminescent fungus! An ethereal green cold light is coming out. Unbelievable and unexplainable!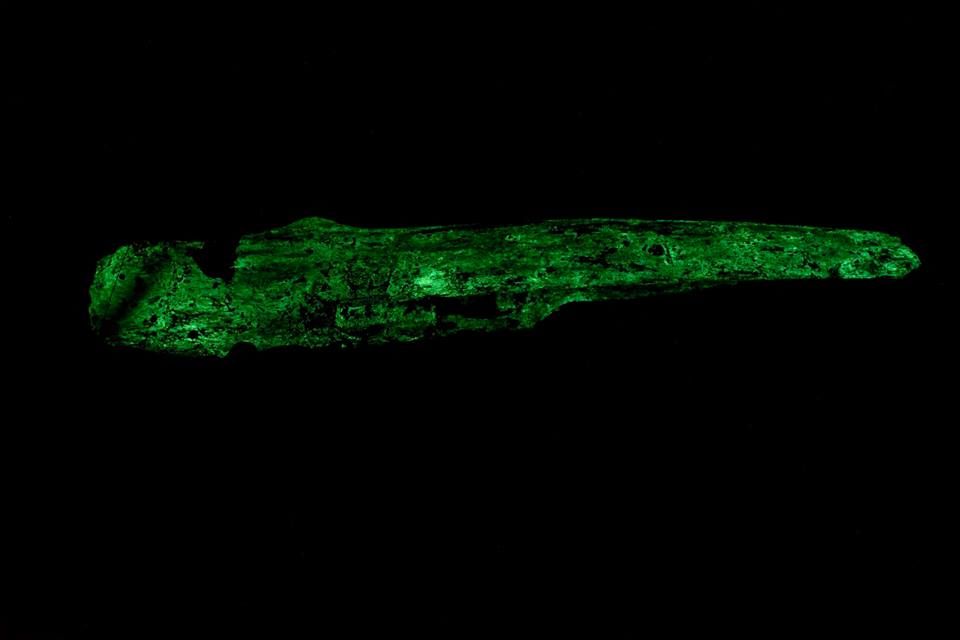 ***
What is Goa?
Goa is green forest, blue hill, and red plateau. Goa is birds and wildlife. Goa is a mysterious glow at moonless night inside woods.
***
In the morning, on your way to the airport, you take a break, sit at a mossy culvert. Under dense canopy, you feel this mysterious land is luring you. You fear you may never come out of its charm like the insect trapped by the beautiful sundews.
You let go off a sigh and get into the car.