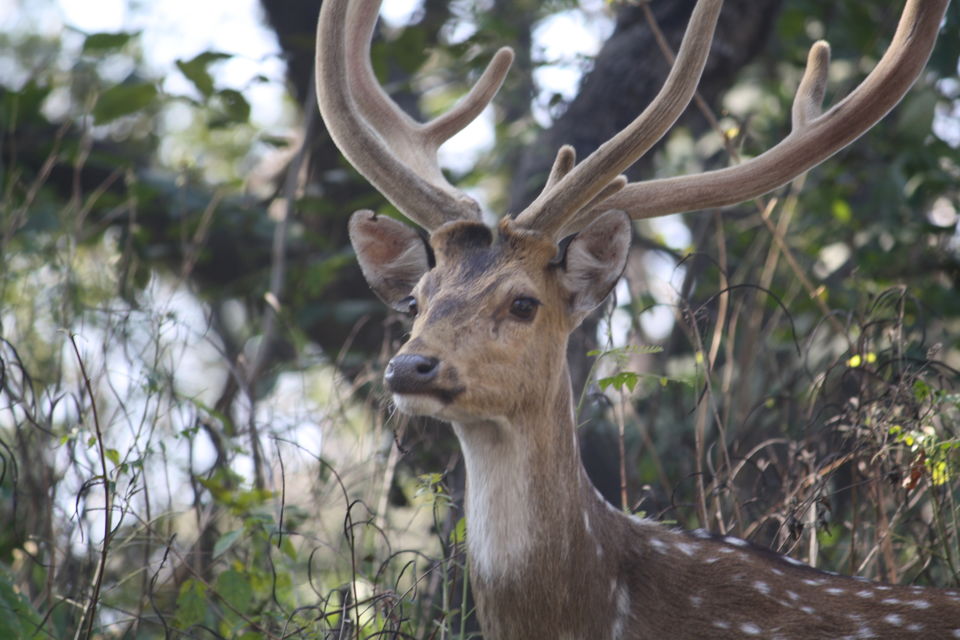 A part of the Corbett Tiger Reserve, the Jim Corbett National Park is in the Nainital district of Uttarakhand. It is one of the oldest national parks in the country and is named after Jim Corbett, who was a British hunter but later became a conservationist.
The Jim Corbett National Park has 488 different species of plants and a diverse variety of fauna. More than 586 species of resident and migratory birds have been spotted and categorized. The Park is an ideal habitat for Bengal Tigers. Indian elephants can be seen in herds. Other animals that live in the park are namely Himalayan Black Bear, Barking Deer, Sambar Deer, Chital, Sloth, Indian Grey Mongoose, Indian Pangolins, etc. The National Park is spread over an area of 1,318.5 square kilometers.
Let's visit this jungle, stay in it, and fall in love with animals once again.
ITINERARY
3 days - 2 nights
DAY 1
- We leave from Delhi early in the morning by bus. After a six-and-a-half hour drive, we reach Corbett National Park by 1 in the afternoon. We are living inside the forest. So welcome to a stay full of new sounds and jungle smells.
- We get a welcome drink on arrival and check into our rooms. We have our lunch and then unwind and relax in our rooms for an hour or two.
- We then explore our surroundings and go for a nature walk in the evening. It's a walk in the jungle, so new smells and sounds are waiting for us to be discovered. Sighted travelers will be explaining the foliage and trees and colourful birds to the visually impaired travelers.
- They in return might be able to smell the scent of a tiger who might have visited the vicinity an hour back.
- We come back to our rooms and later in the evening we meet for bonfire and live music. Followed by dinner.
Day 2
- We have our breakfast and then we go for an elephant safari. The elephant ride is in itself an experience. You can feel the grace of this huge animal as it sways its body and walks. In fact, an elephant's walk is like a dancer in motion, it has such rhythm. Sitting on an elephant we go deeper in the jungle. Almost in the territory of the tiger. If we are lucky enough, we might even spot one. But we will definitely come across a herd of deer, and some
exotic birds.
- We come back to our hotel for lunch. We relax for some time. Later in the evening we have an interactive wildlife session. Held by experts, we will be introduced to mating calls of different animals, and the peculiar smell of some.
- We come back to our rooms and later in the evening we meet for bonfire and live music. Followed by dinner.
Day 3
- We have a lazy breakfast in the morning. And we can just sit and absorb the ambience of the jungle with leisure.
- We check out and leave by 11 am. Should reach Delhi by 5-6 in the evening.
Bye-bye jungle!
Inclusion:
- Elephant/Jeep safari
- Welcome drink on arrival
- Accommodation in a 3 star property
- Stay for 2 nights and 3 days on twin sharing basis
- All meals at the hotel
- Bonfire
- Live Music
- Tea/Coffee maker in the room
- Nature Walk
- AC rooms
- Running hot/cold water
- Wi-fi (at select areas)
- Commute from and to Delhi
- Wildlife interactive session
Exclusions:
- Toiletries needed for over-night stay
- Medicines if needed
- Air tickets, if you are traveling from cities other than Delhi.
- Anything that's not included in inclusions
www.battravelsonline.com
call: 9920058200