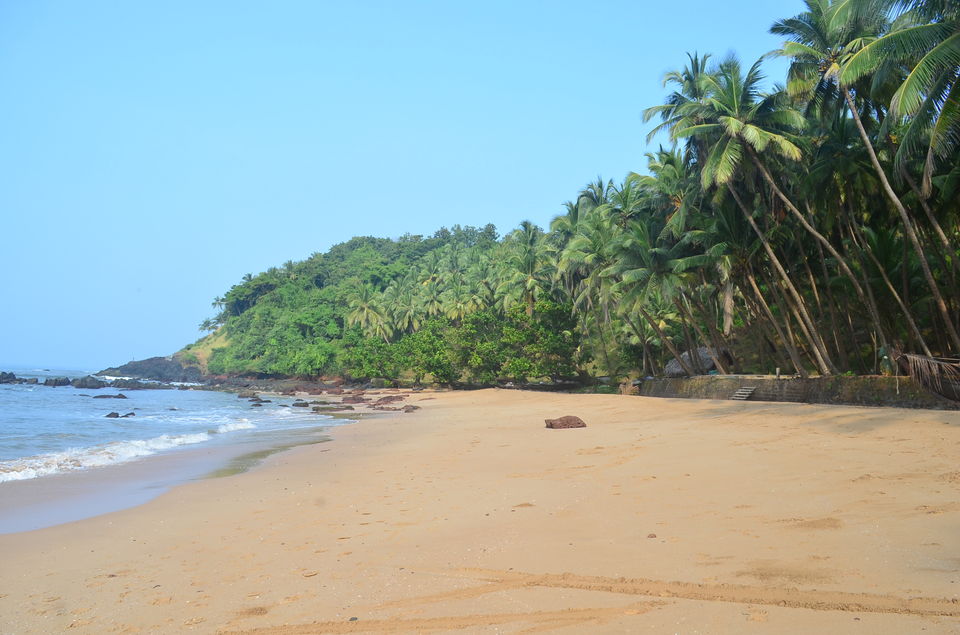 At a distance of 60 km from the Dabolim airport lies these relatively untouched beaches of the most famous beach destination in India, Goa. If you are in Goa for the long haul, eventually you'll come in touch with the locals and start exploring places which are not really on the map of tourists but definitely on the map of locals. Since I was from outside Goa, every beach was special for me in its own ways. However by the end of 5 months I started feeling the monotony in visiting the same areas and my longing for better beaches and places to explore was becoming difficult to control. On one fine day me and a group of friends finally set out to explore the little known Palolem and Cola beach. At that time they were little known to us. Later we came to realize they are one of the best beaches which Goa has to offer.
We started our journey from near Dabolim airport and started heading towards Margao. From Margao, it's another 40 minutes drive to Cola beach. The drive was pretty good for the most part and we were traversing on the state highways. For the last part however, we had to off road for about 2 km to reach Cola beach. Cola beach is quite secluded and untouched. Only the locals know about this beach. The road leading to Cola is at some height and hence to reach the beach, 2 km off roading has to be done and it will lead you to Cola. Once there, you can see the local fishermen with their boats and the fishes/crabs which they have caught. It was a nice experience to see all those things firsthand. The locals are also extremely friendly and will offer you any and every kind of assistance or guidance which you require. One of the local fishermen explained us how he catches the fishes by using different types of nets.

Cola beach is a rather rocky one and the depth of the beach also increases pretty rapidly. So it's definitely not advisable to go for a swim here. It's rather advisable to just sit along the beach and enjoy the waves. The current too makes it tough to go near the water. We were prepared for this and got a bed sheet to sit and relax around the beach. After sitting and relaxing for some time we decided to go for a hike in the nearby hills. If you are facing the beach, on your right is a way which leads up the hills onto a cliff. Only the locals were going to that place and they advised us not to go as they cliff was slippery and there were crevices which directly opened in the ocean which was about 50 ft below the opening. In simple words, if you slip you are pretty much dead. Still we tried our luck and went ahead for the cliff hike. We were extremely careful all the time and only moved one foot when there was firm grip on the other foot and two hands. We were more or less crawling on all four of our limbs. With great effort we finally reached the end point of the hike which was a cliff with endless ocean in front of us. It was a great view but we were just to scared to even stand there for long, let alone take out our phones and take pictures. After this we carefully descended back to our original position and relaxed for some more time.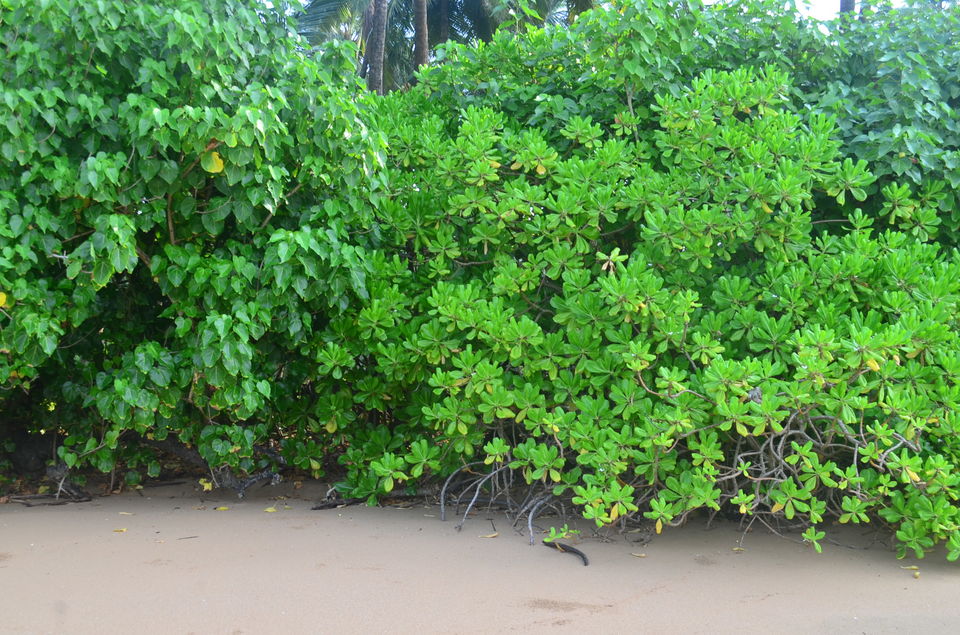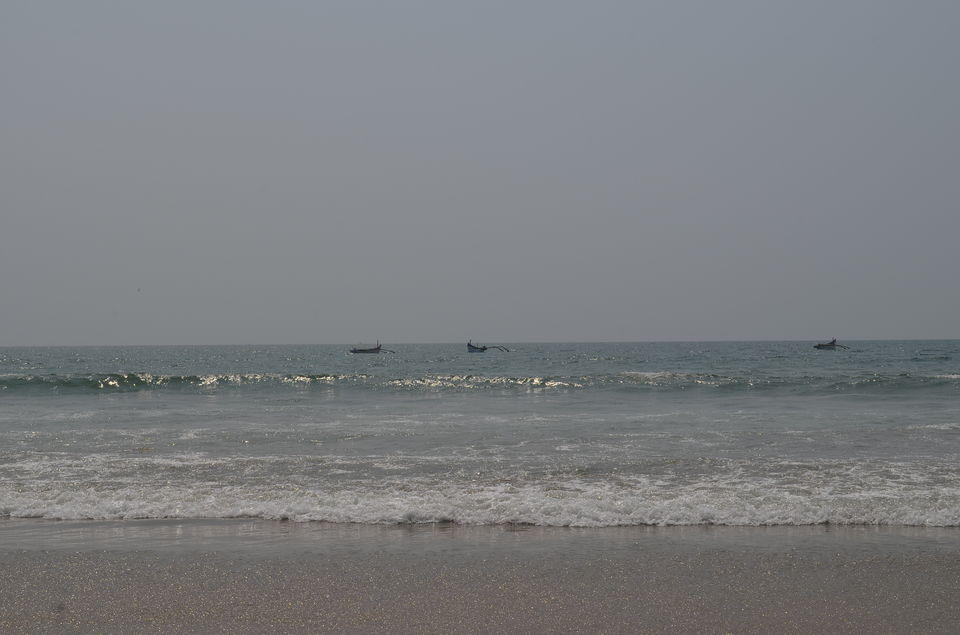 After spending some time there, we started heading towards Palolem beach. Palolem beach is at a distance of about 12 km from Cola and ranked as one of the top beaches in Asia. The beach mainly attracts the locals and foreign tourists who stay in shacks which are near the village road which leads to this village. There are a number of shacks around this beach and a small market place from where you can shop souvenirs and other small things. On reaching, we had our breakfast in one of the shacks around the place. After having breakfast we headed straight for the beach. Palolem has one of the cleanest coastlines in the entirety of Goa and we witnessed just that as we entered the sands near the beach. It's a crescent shaped coastline with calm waters and a clean beach. A variety of water sports are also organized at this beach. You can try one of those at nominal prices. We went in peak season, so naturally the crowd as well the cost of trying out any water sport was unreasonable.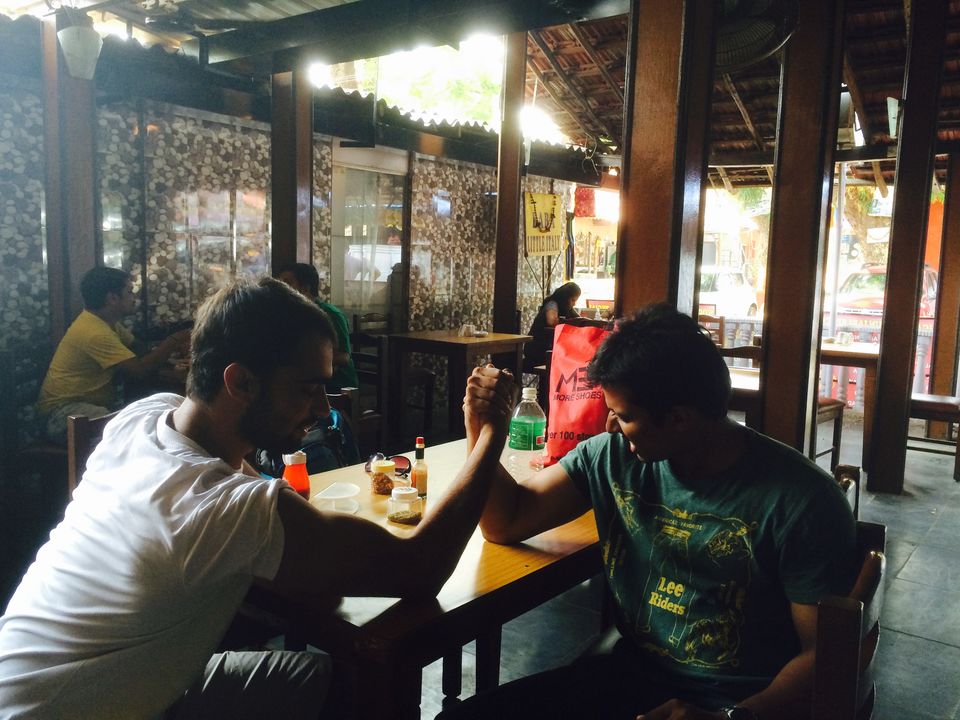 The water is pretty shallow and clean particularly towards the north side of beach. So, if you have your swimming clothes just jump in the waters and enjoy the waves. There are lifeguards too in the area who will immediately whistle in case you wander off a little farther than it's allowed. After taking a dip, we relaxed for some time on the beach.
There are pay to use washrooms just outside the beach so you can take a shower there once you are ready to change back. The area is pretty well developed and you'll find almost anything which is needed for traveling.
How to reach:
Cola beach is at a distance of about 60 km from Dabolim airport. You can rent a bike to enjoy the scenic routes or hire a cab to reach this place. Google is the best guide to reach here. The general direction is towards Margao.
From Cola, Palolem is merely 10 km and they share the same coastline. Despite this, the two beaches are poles apart in terms of the sand and the wave current.
Things to carry:
You'll get most of the stuff you require at Palolem beach. We were even able to buy a bathing soap from a nearby shop at Palolem.
Carry sunscreen in case you are planning for a sun bath. Sunglasses might also come handy to protect from the sunlight if you happen to visit this area around noon.