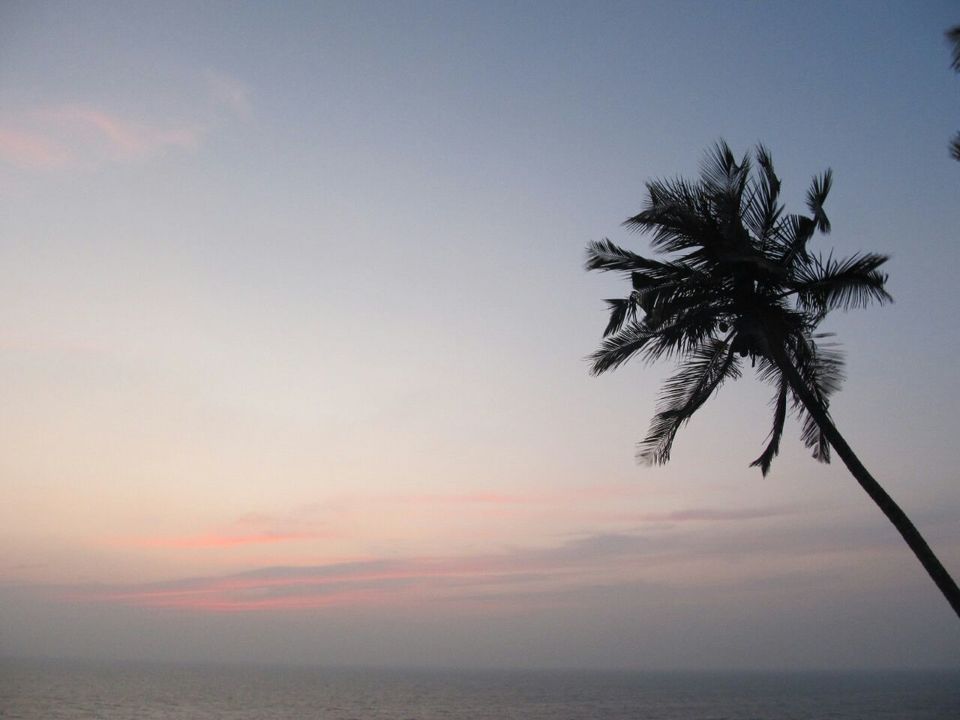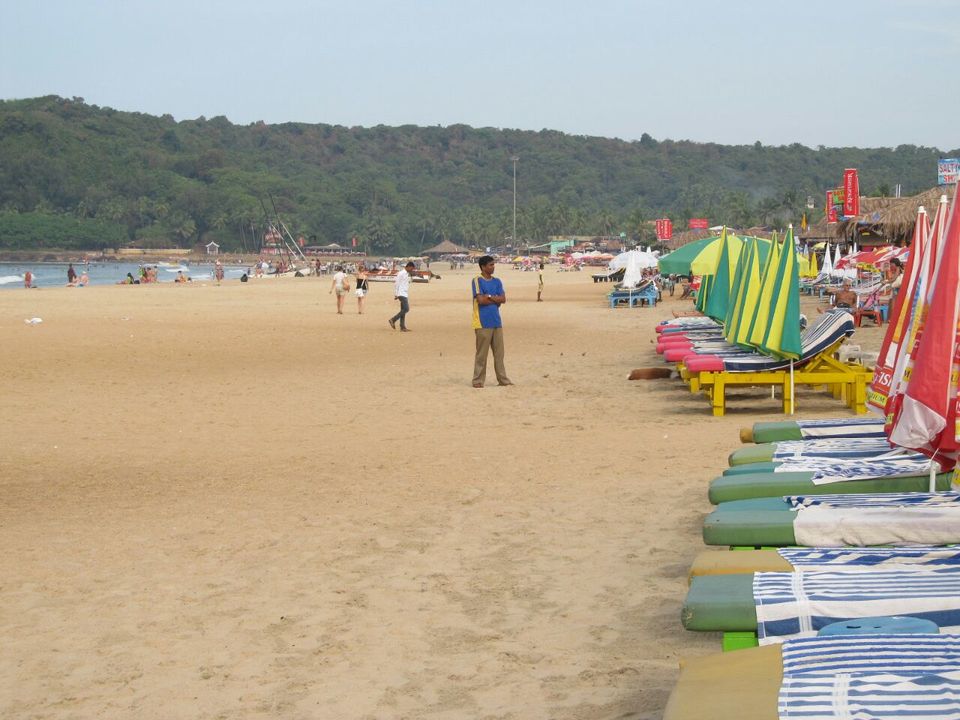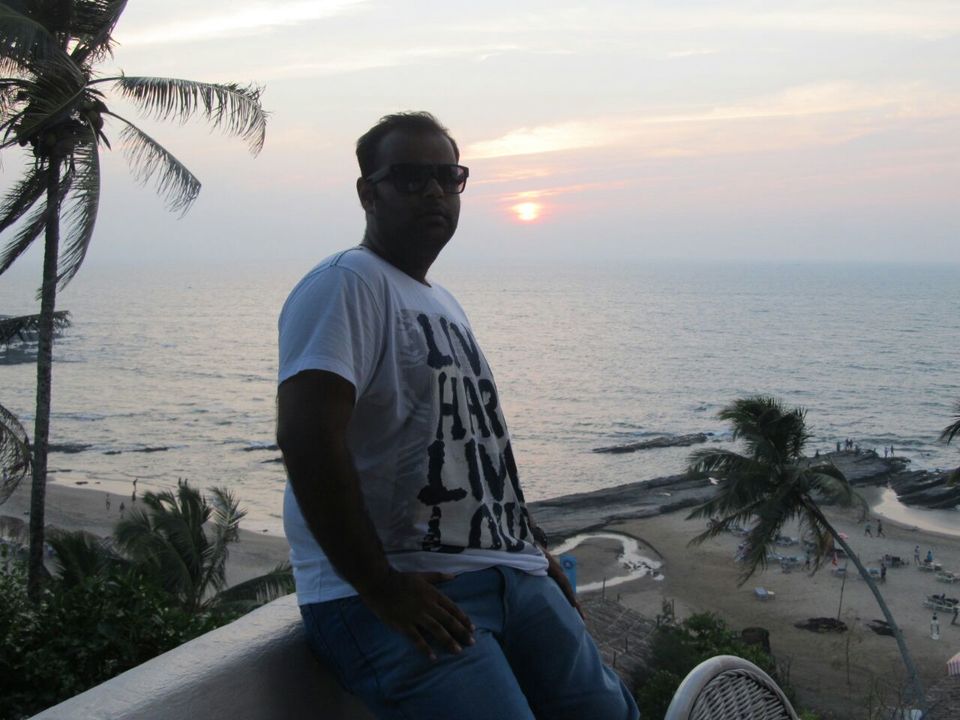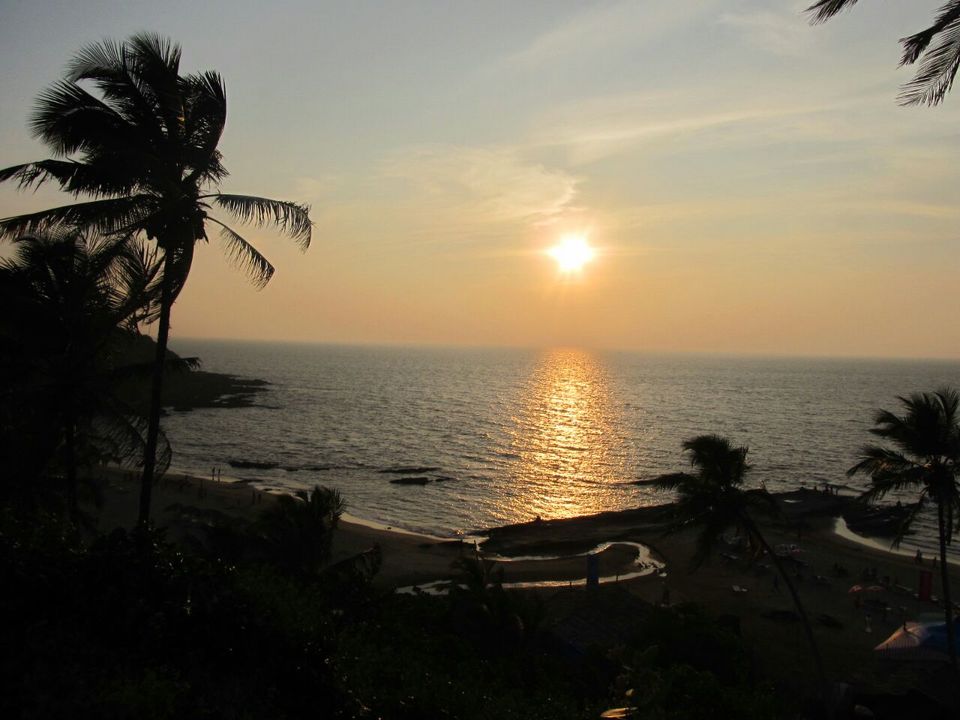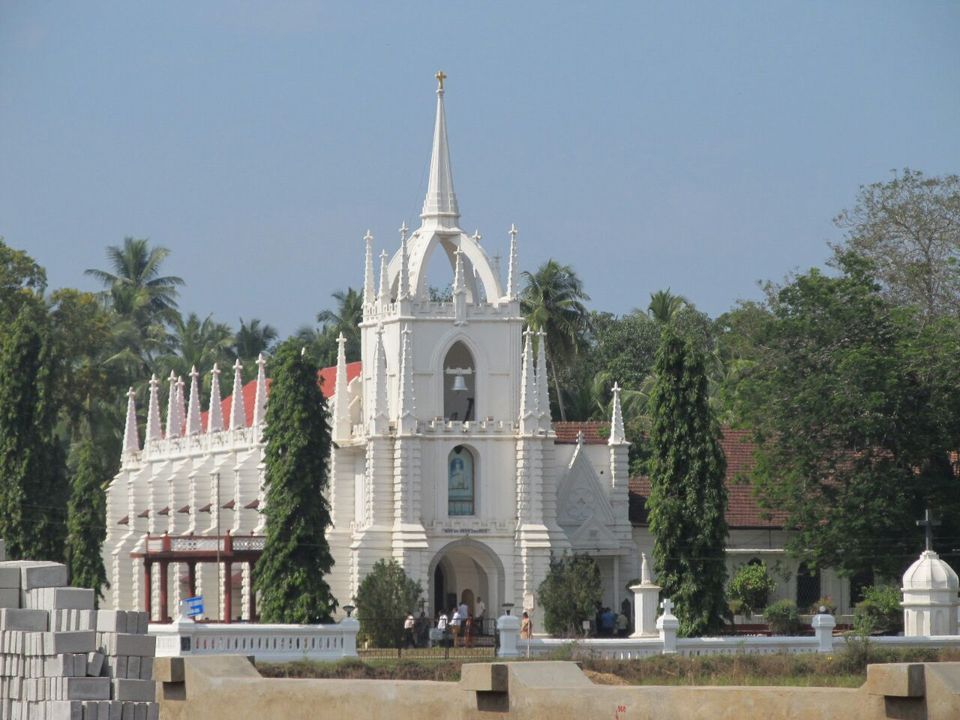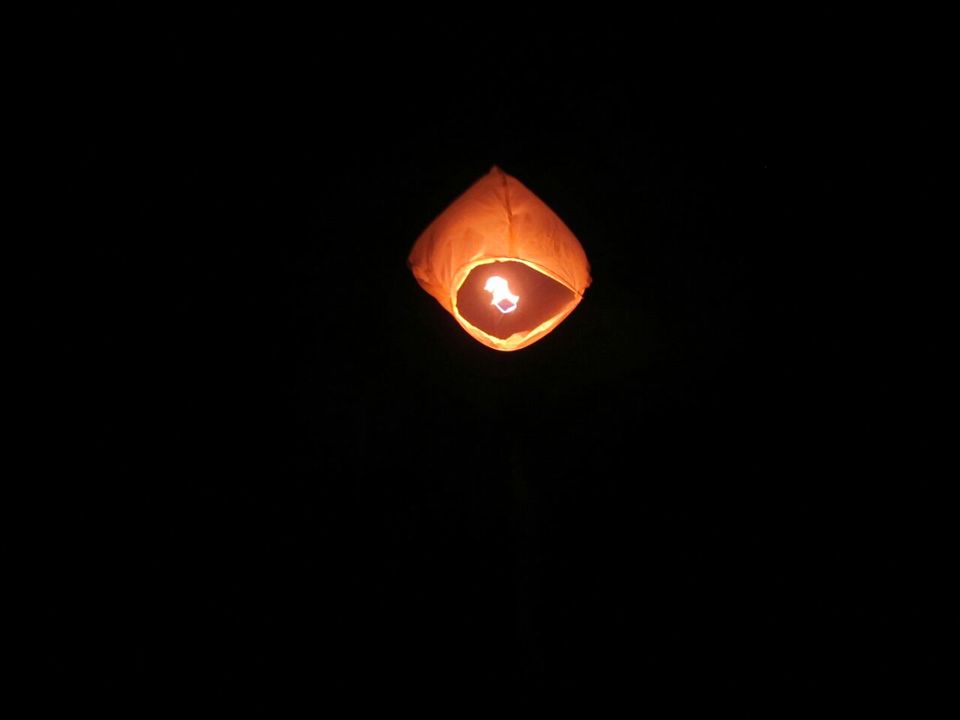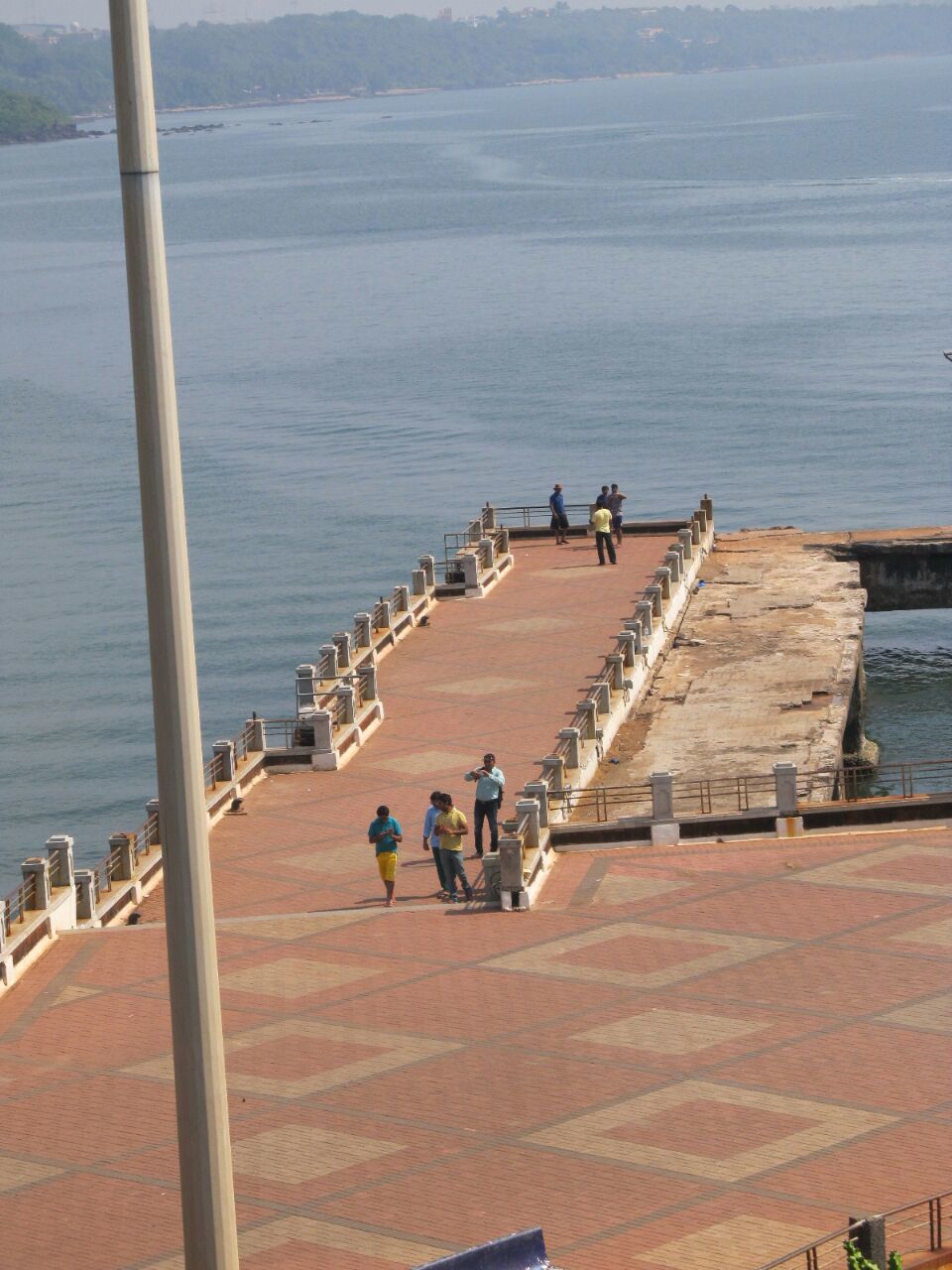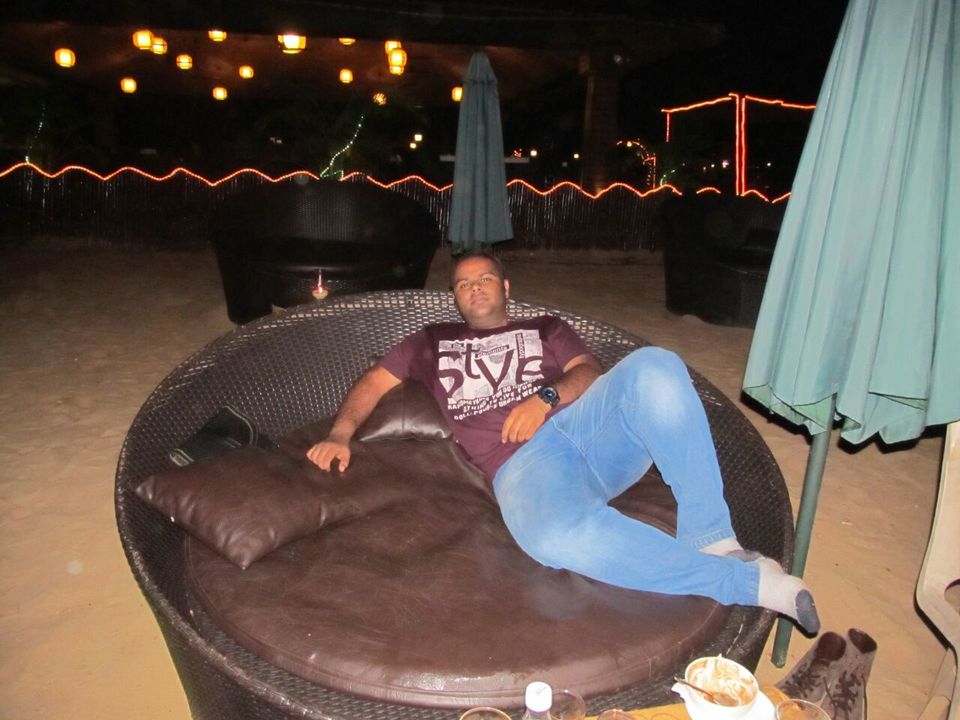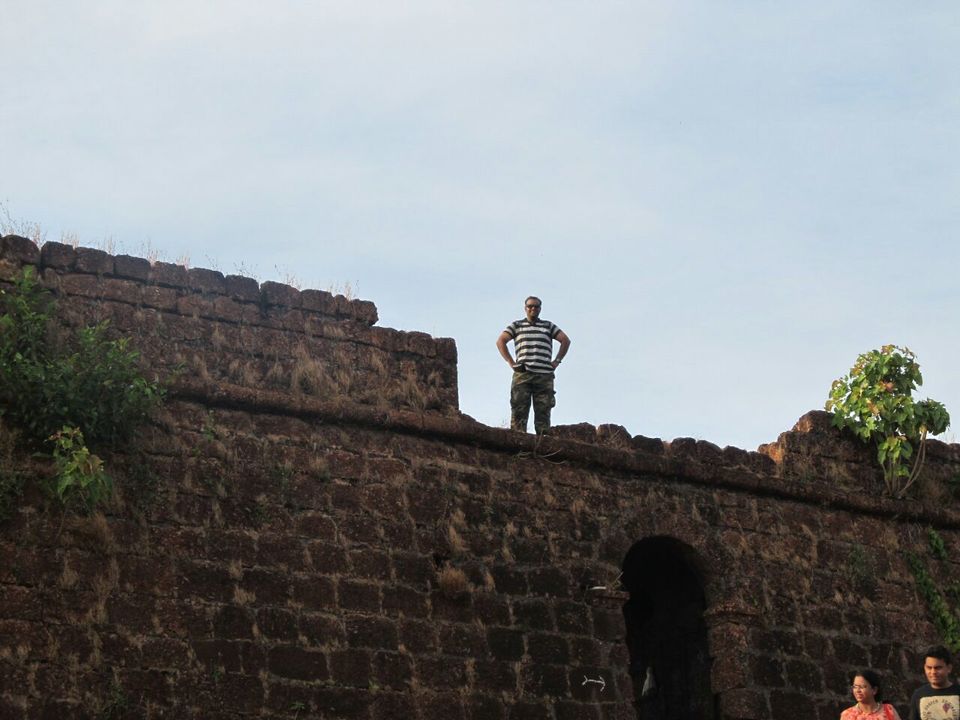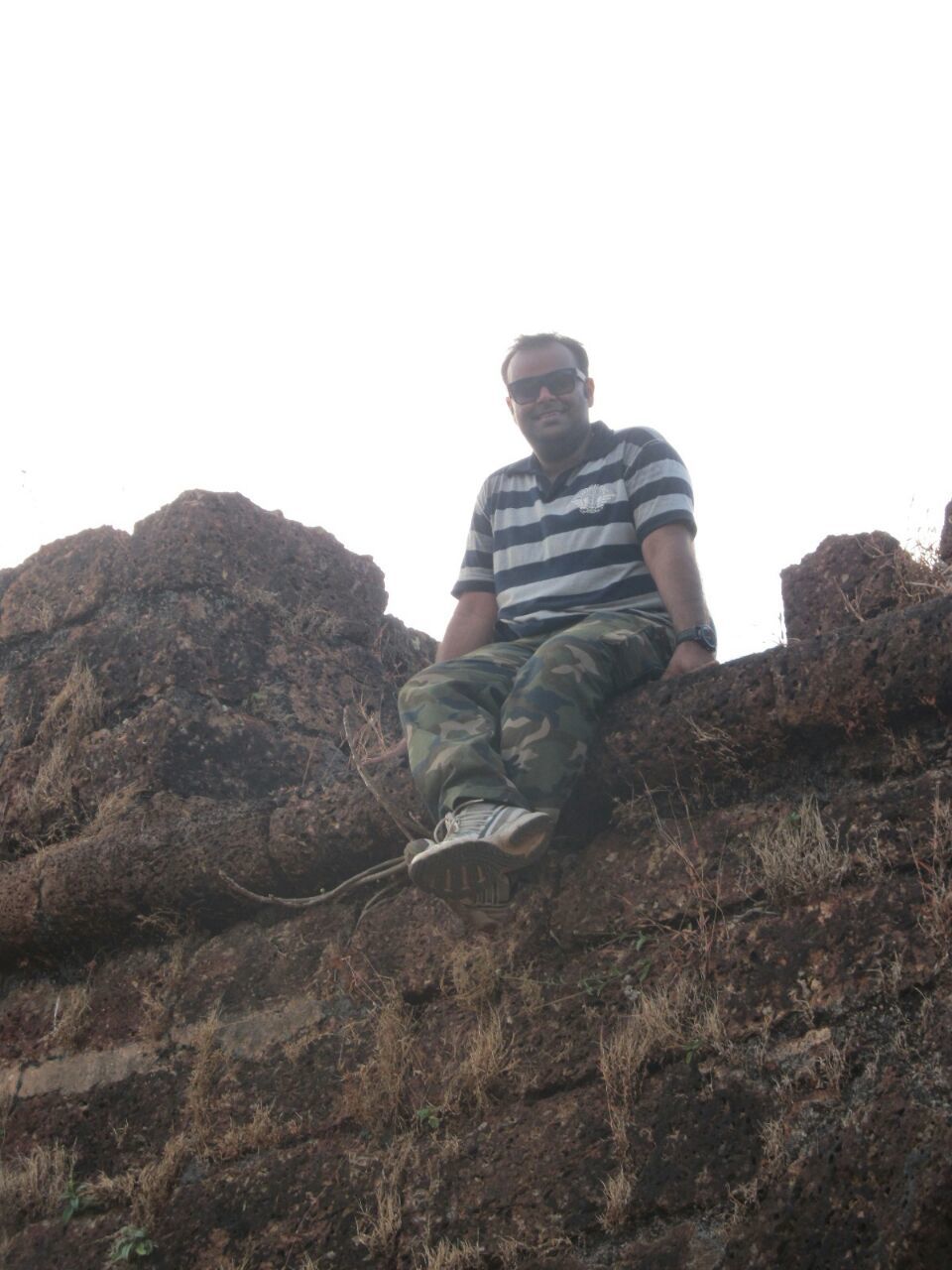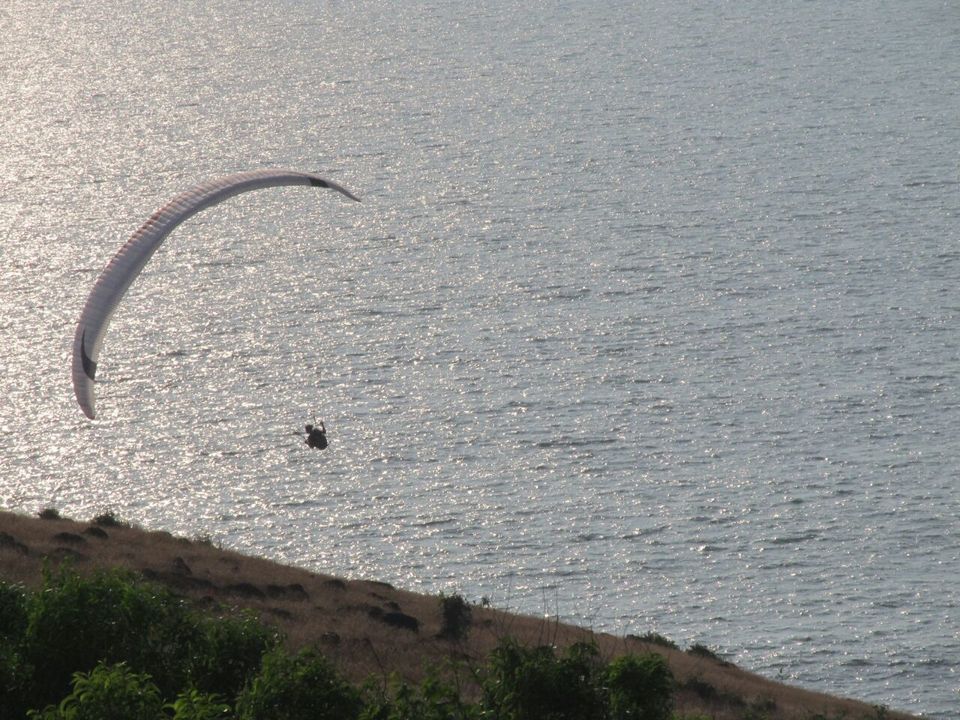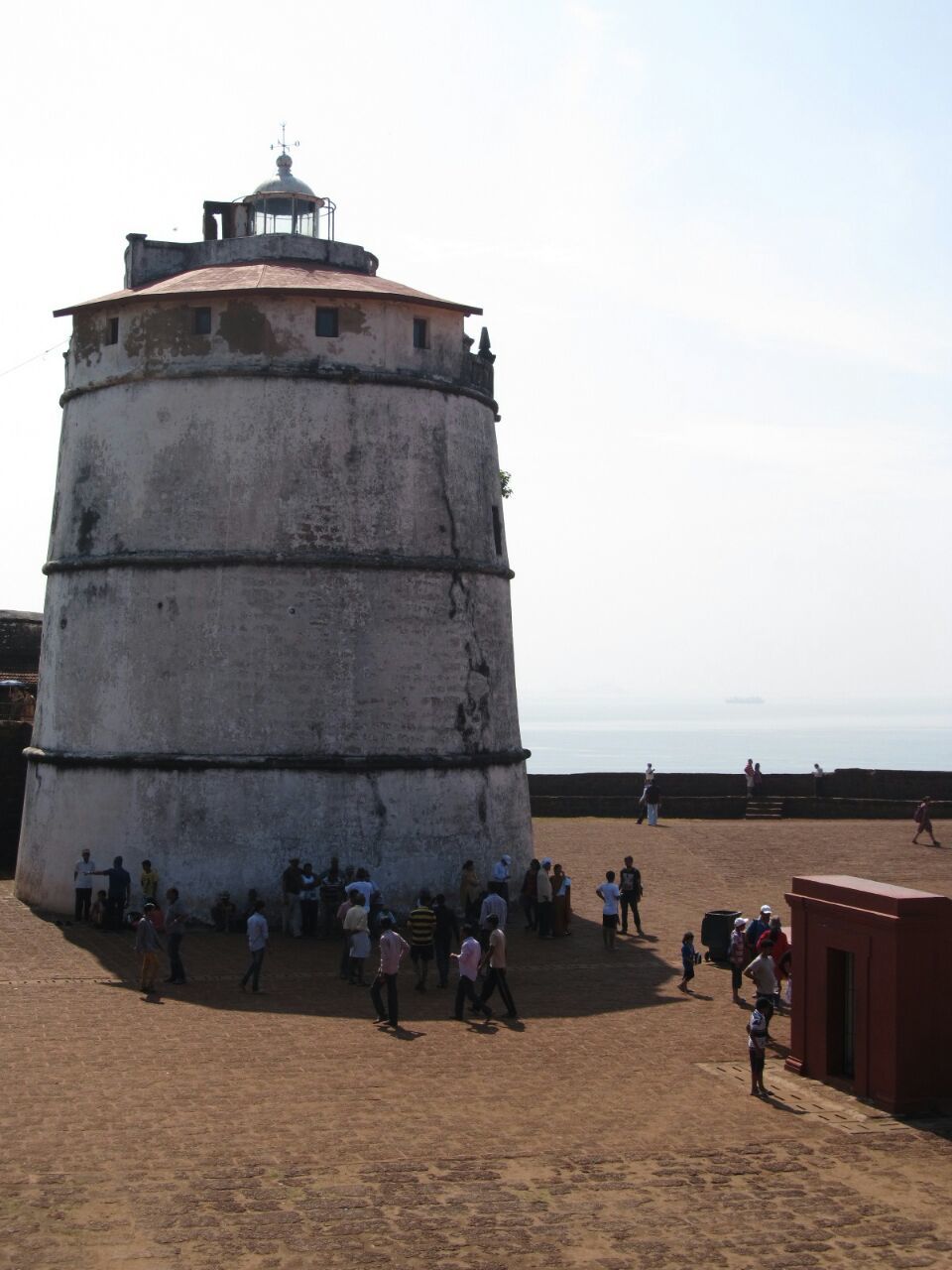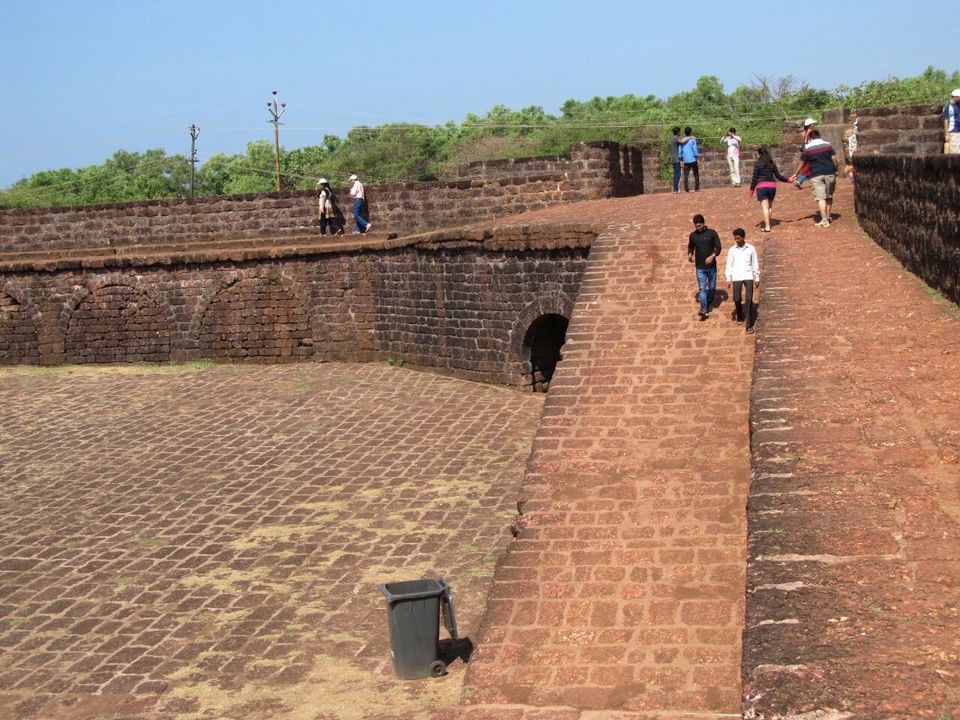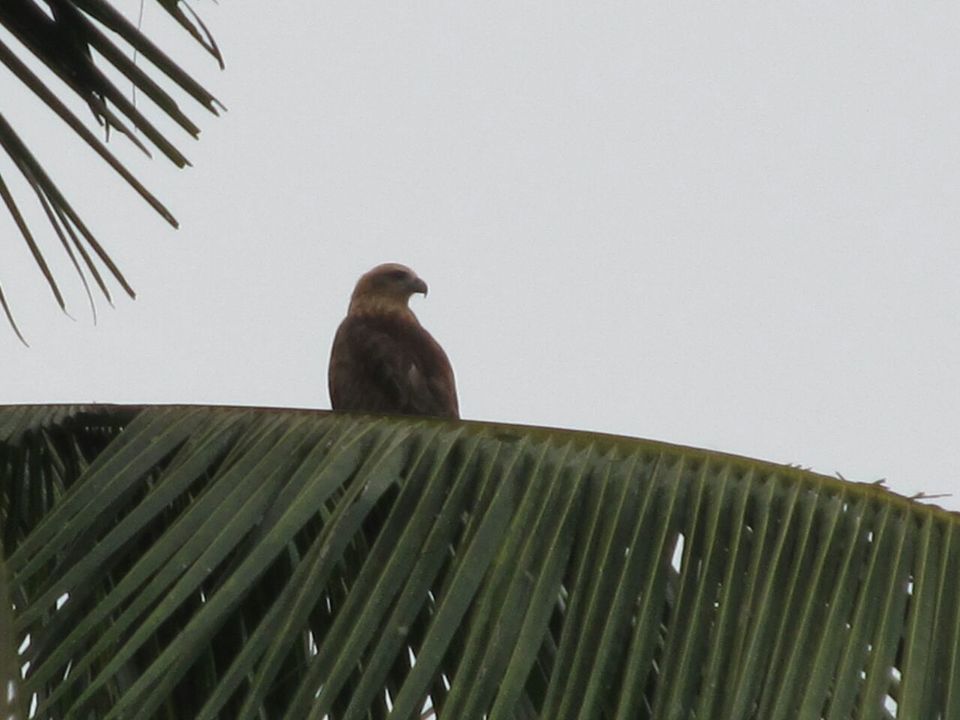 Goa was a place which I wanted to visit since ages, finally got a chance to visit with the coolest friends who made the experience (Experience because it was the first time visit to Goa for me).
We reached Goa by a night train from Mumbai in order to save a day night journey is more preferable for me always. We alighted down at THIVIM station in north Goa. This being my first visit to GOA I had researched a lot but still there was so many new things that I came to know only after reaching there.
As soon as we came out of the station I was really surprised to see how many tourist actually come to everyday from one single train at a time. We wanted to reach Arpora which is around 22-25 KMS away from THIVIM station. Being so excited about the trip I had made bookings well in advance for our stay. I had always heard the term Pre- Paid Taxis in Mumbai but it was Goa where I really understood the meaning. The connectivity from THIVIM towards rest of Goa is not bad at all. We had to stay in line to get to the Govt Owned Pre-Paid Taxi Stand and book our cab. This helps tourists to have ZERO REJECTIONS from Cabbies, No fare discussion and no misunderstandings. This was indeed a great initiative by the Goa state Government. For Solo Travelers there is even a Bike Taxi Service Available where in the Bike Rider Will Ferry you instead of a CAB which is a cheaper option for a solo traveler.
Once we checked in and got freshen up we were dying of hunger so first thing we decided to go out and hire a car which was a good deal, We got a Petrol Swift for 1000/ Rs. A day. Now why petrol car??? Guys Goa is the state where Petrol is way much cheaper than Diesel. And availability is in abundance, by this I mean there are hundreds of small shops, households, Pan Tappris selling Petrol in Plastic bottles all around North Goa.
Once we got a car we headed towards the most popular lane in go the on connecting Baga Beach, Calangute Beach, Candolim Beach and Sinquerium Beach. I had heard about NAVTARA Restaurant, which is very famous for veggies like me but we gave it a miss and headed towards another Restaurant which was open but with no guest. We thought of having our lunch in peace and did not worry about the quality and type of food. Since during the lunch time when a restaurant is empty you tend to believe that the restaurant is not good or something like that. But to our surprise the food quality was just amazing and we loved it so much that we had all our lunches at the same restaurant for all 5 days.
From there after lunch we headed towards Aguada Jail and Aguada Fort which was quite near to the place we were from. We headed back to our resort which was a 1BHK Full furnished Service apartment. We took some rest and went for swimming in the evening in the resorts Shared pool. One thing is great about GOA is apart from beaches there are so many rivers and ponds in GOA but still every hotel/resort/guest house/Clubs etc have their own medium size swimming pools inside them.
Aguada Fort
Late in the evening we visited Anjuna Beach Famous for its parties and its Shack Currlies. Sipping Mock tails and enjoying the classy food was only in our mind. Next day morning visited Mapusa town near Arpora. The Konkani people are so sweet and the language is so sweet when they pronounce these names it seems really like a tongue twister for a newbie like me. There are so many beautiful Temples, Churches on the way that just one look at them or a single snap in your camera is not enough for you. I had by then hired a Bajaj Avenger for commuting in addition to our Car.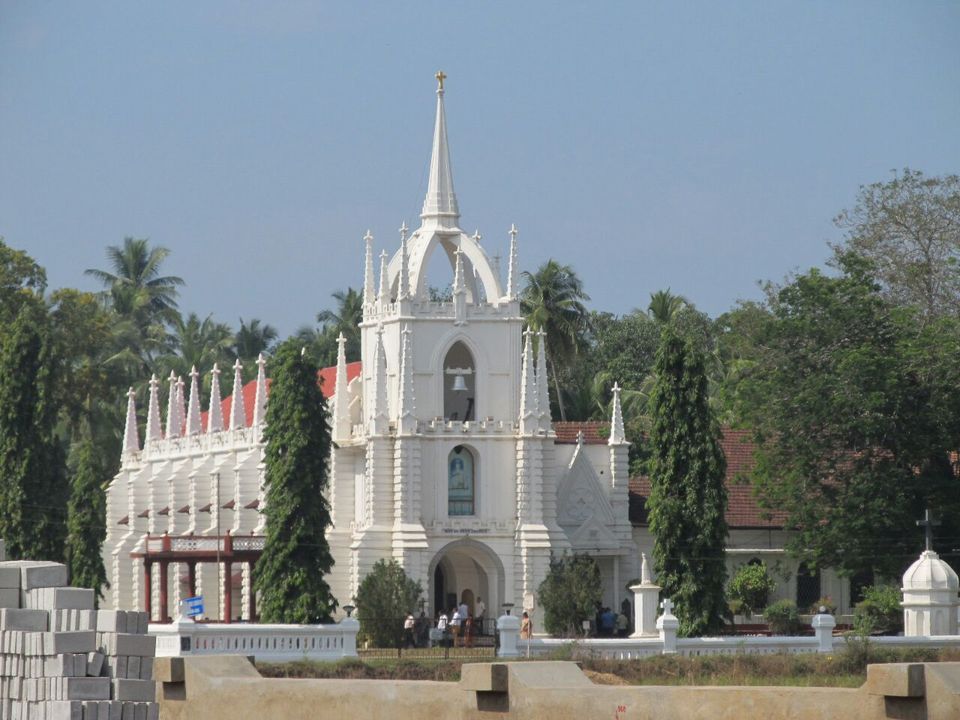 Beautiful Church, isn't it?
After having usual lunch at the same restaurant (btw it was Zaika Lounge- the name of the restaurant) we went home, rest, swim and ready to explore more of goa again. We went to chappora fort where the famous Dil Chata Hai movie part was shot.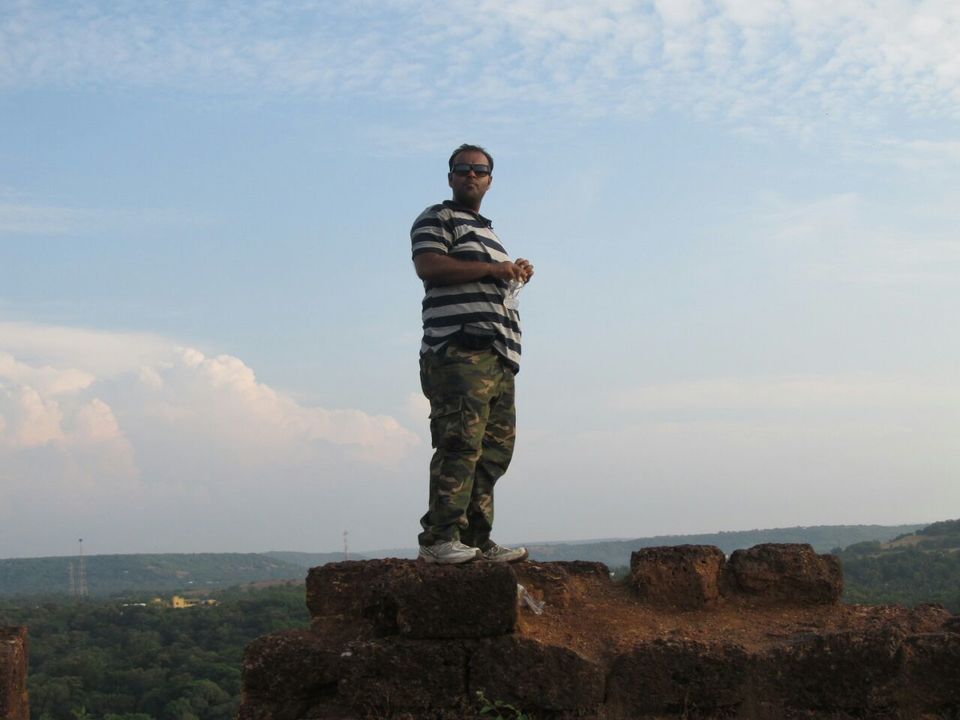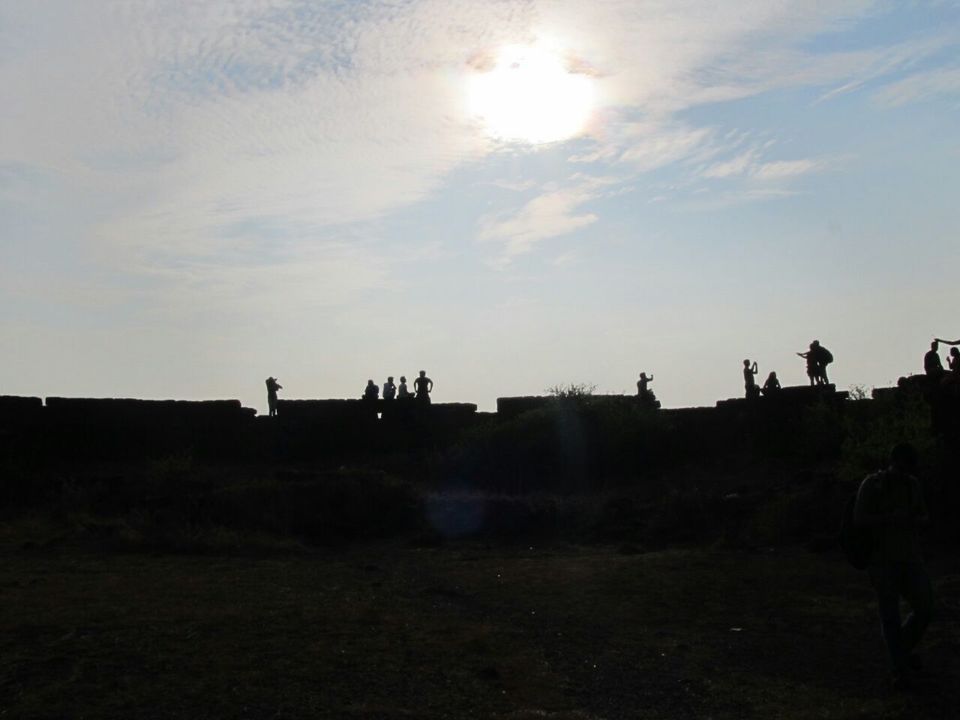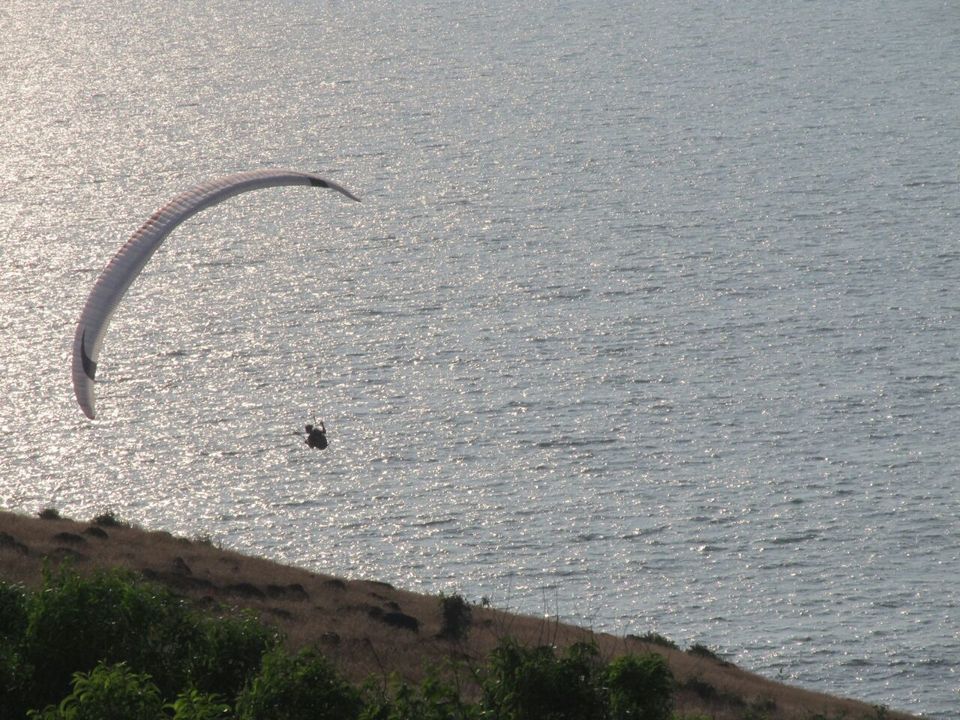 Chappora Fort
From der we headed to have a quite and amazing Dinner at the shacks we, so we headed towards Baga Beach which has plenty of Shacks serving food and drinks at the beach with a candle light ambience. After walking for about a mile or so on the beach on the pool of shacks we found this one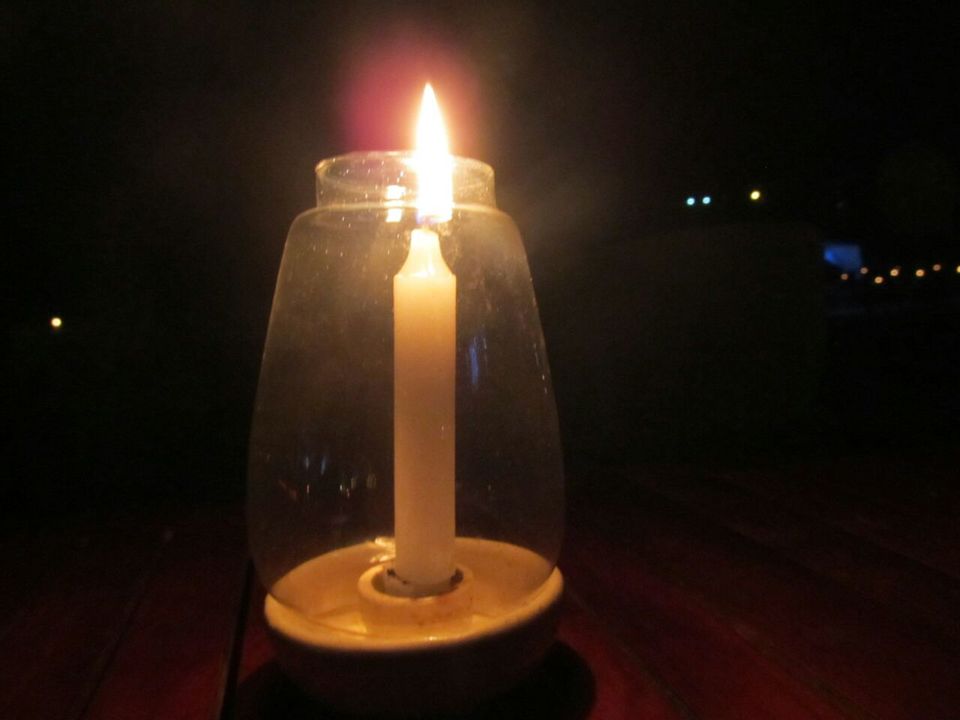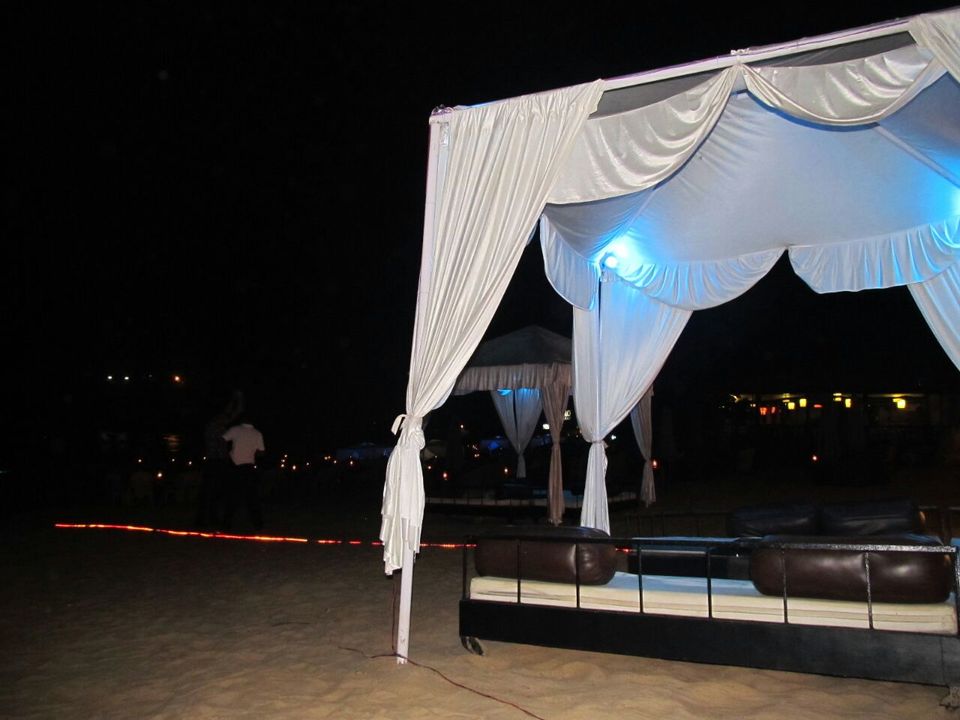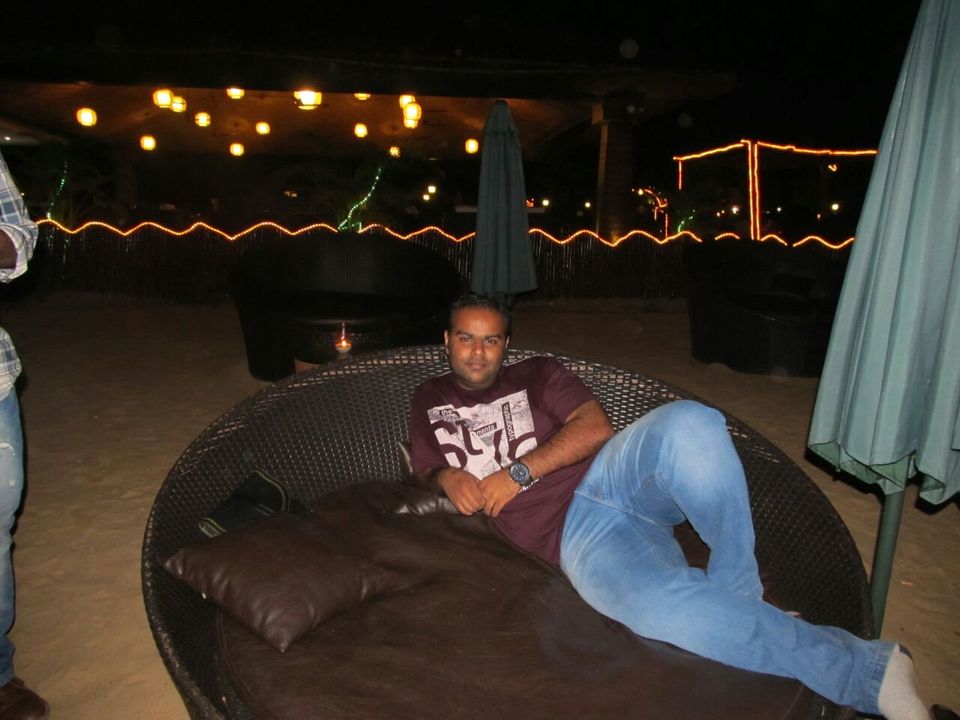 It was so comfortable and cozy that we thought to skip our idea of clubbing at night :P which we eventually did not. The Clubs are great such as Cubbanas, LPK water front and SINQ.
Sinquerium Fort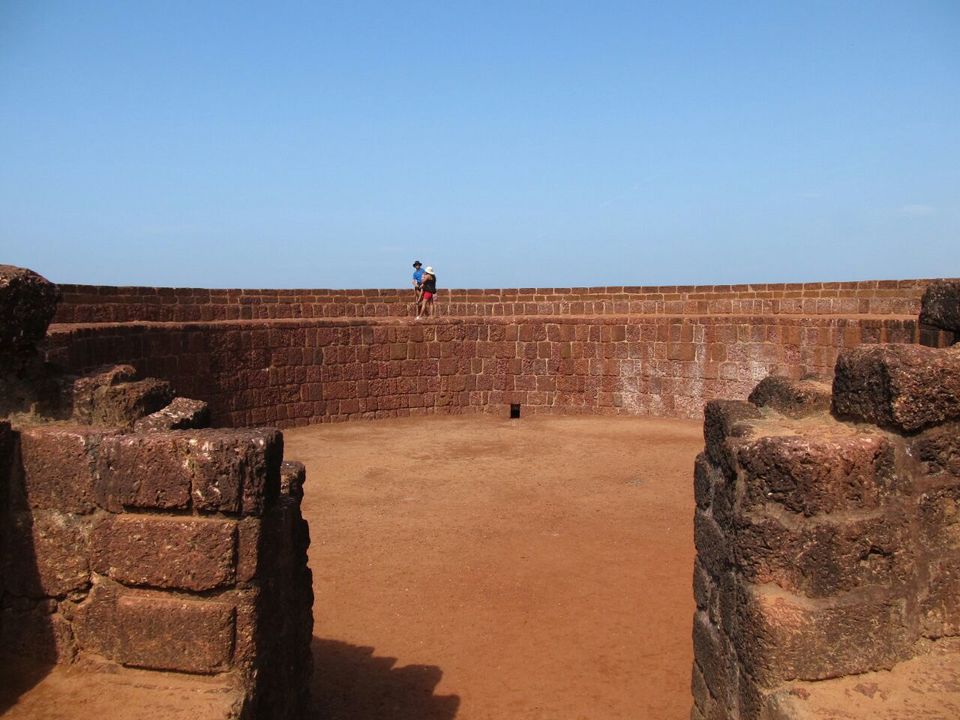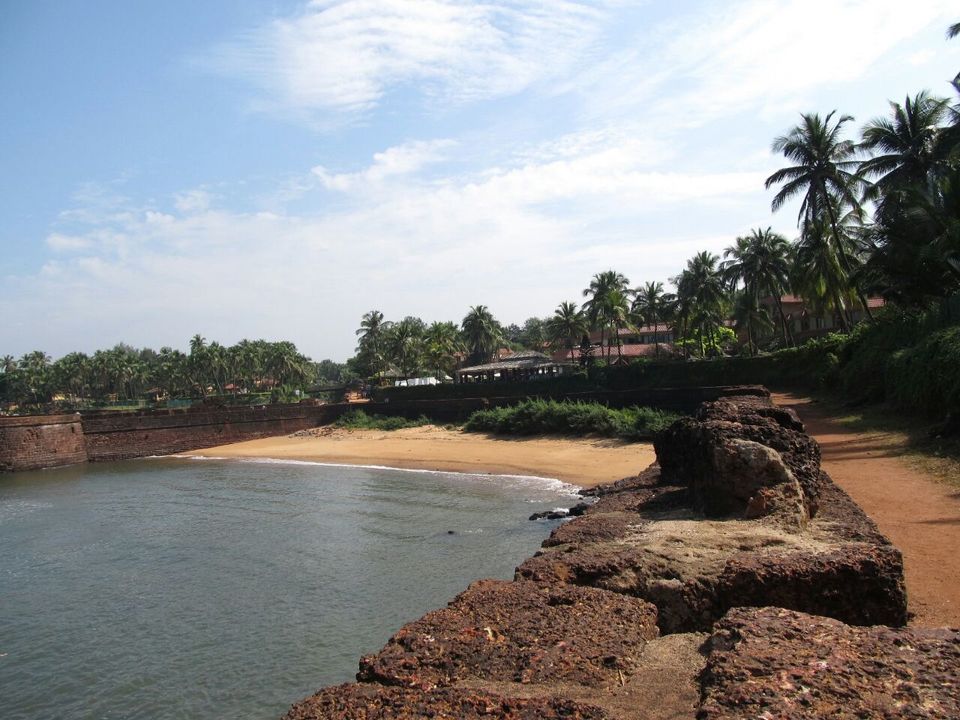 Next day been to Dauna Paula and Panji where I was travelling alone on the hired bike. Was asking a local way to Dauna Paula From Marianna Beach and another local Hopped on to my bike as said "aapko Dauna Paula Jana hai na?" (you want to go to Dauna Paula)before I could say something he said again "Mujhe bhi jana hai, Aap Muje wahan Choad do" (I also want to go, Drop me there.) I did not understood for a while what was happening and who the guy was, how come he got to know where I was going because I haven't told him anything neither asked him about anything. He was taking me through tiny tiny lanes filed with old Goan Houses, Could hardly find any person on the road. At last was about to ask him to get down there but he again started asking many questions about me before I could talk. The he asked me to stop at a Bar nearby and he got down then he said that his leg got injured while catching up a bus and this is his Bar and could see a decent crowd in the Bar. He invited me to have couple of Beers (a gesture of Goan People to say Thank You) Being a Teetotaler I politely refused the invitation because I had just come to my senses and felt good and wanted to reach dauna paula.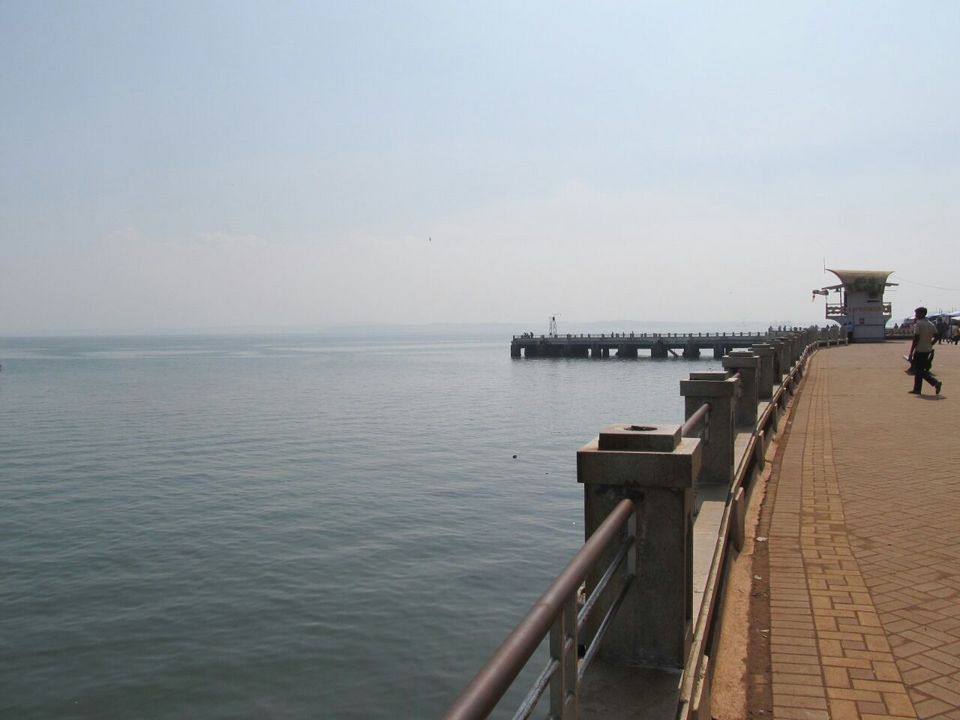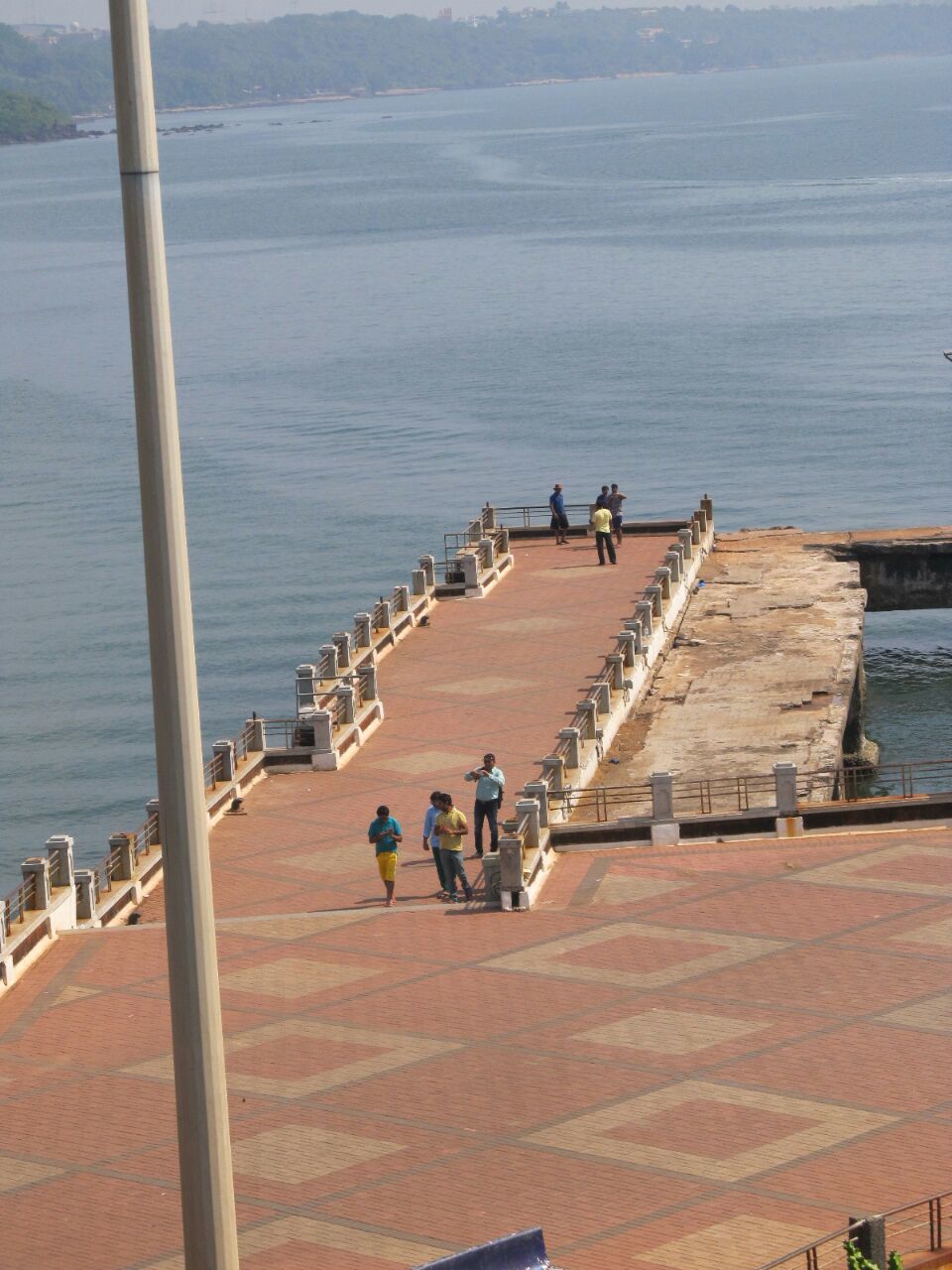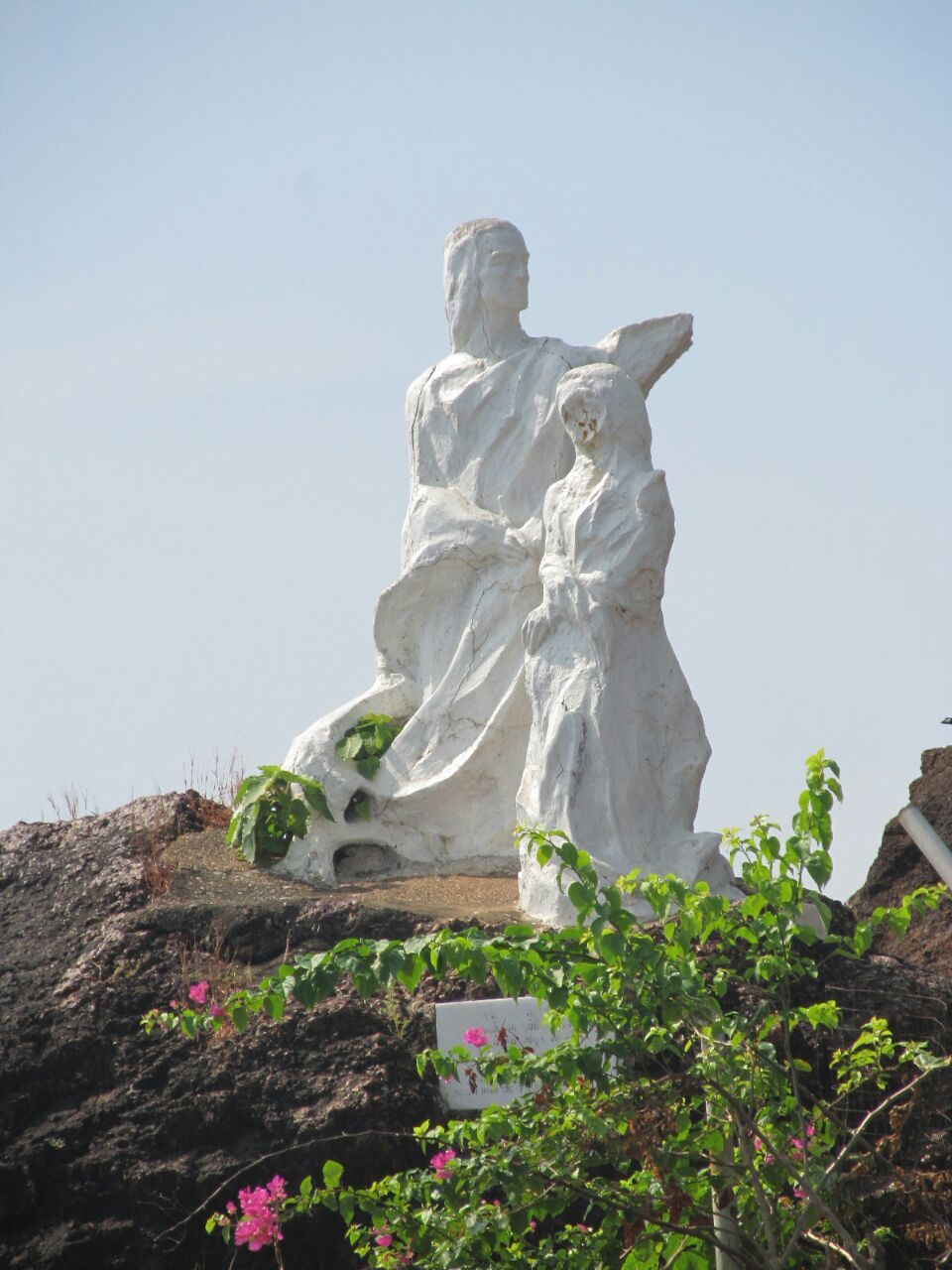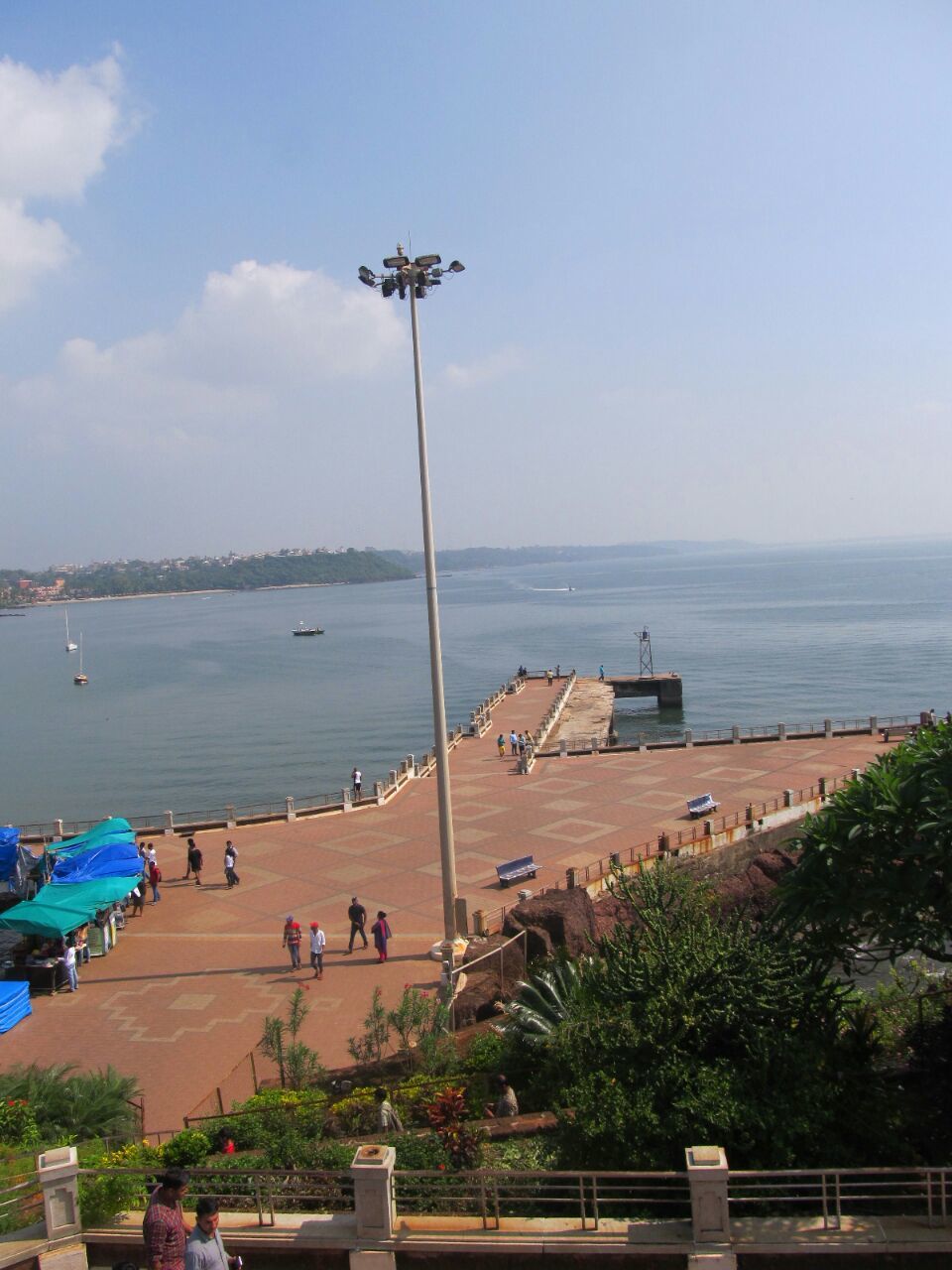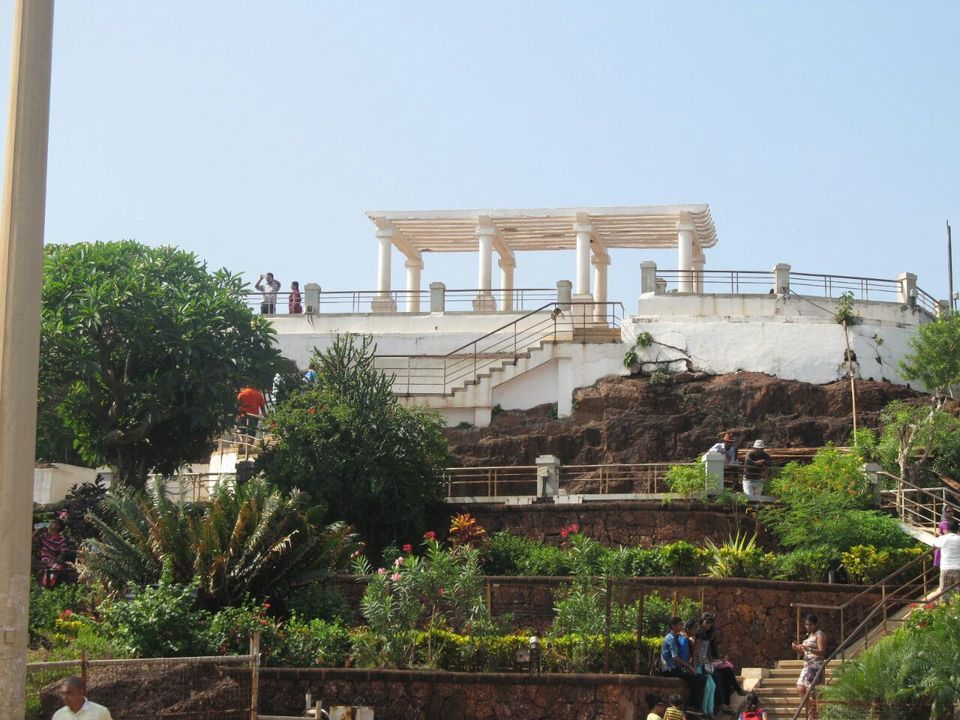 Place Where Singham Movie Was Shot, Dauna Paula.
Evening We went to a mesmerizing place Called Thalassa.
It is a restaurant owned by a Greek Couple who are so humble and pay personal attention to each and every guest they have, this place is famous for spectacular views of sunset. This place represents the famous Santorini  Ilands of Greece. The Food was as usual a good thing to have there but the amazing Tap Dance and Belly Dancing Show that they showed was spectacular in the evening after sunset.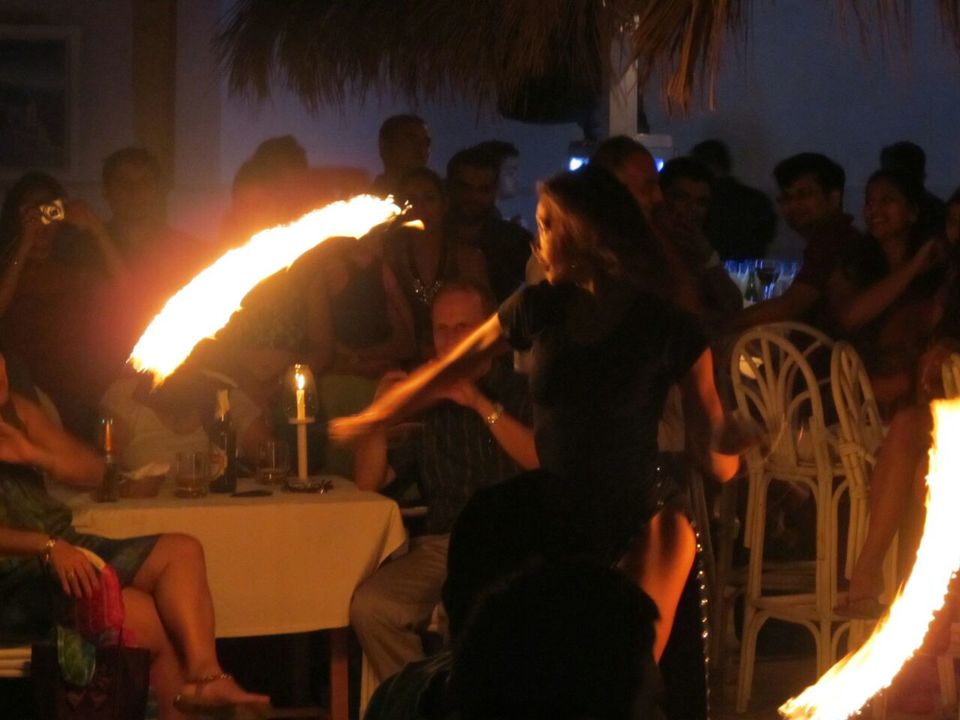 Stunning Sunset At Thalassa.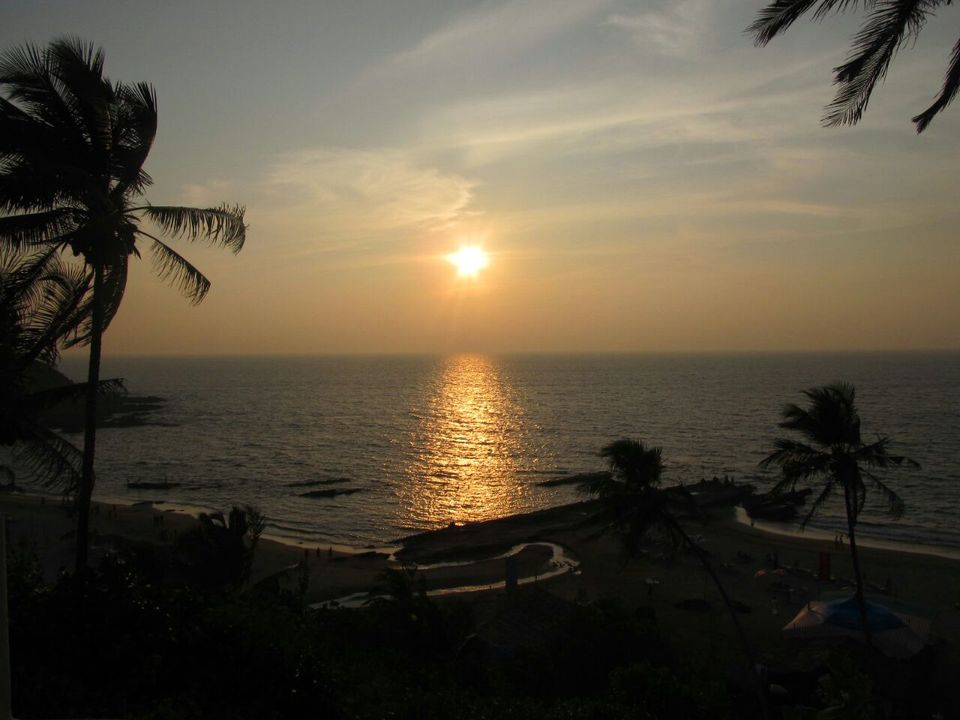 Thalassa.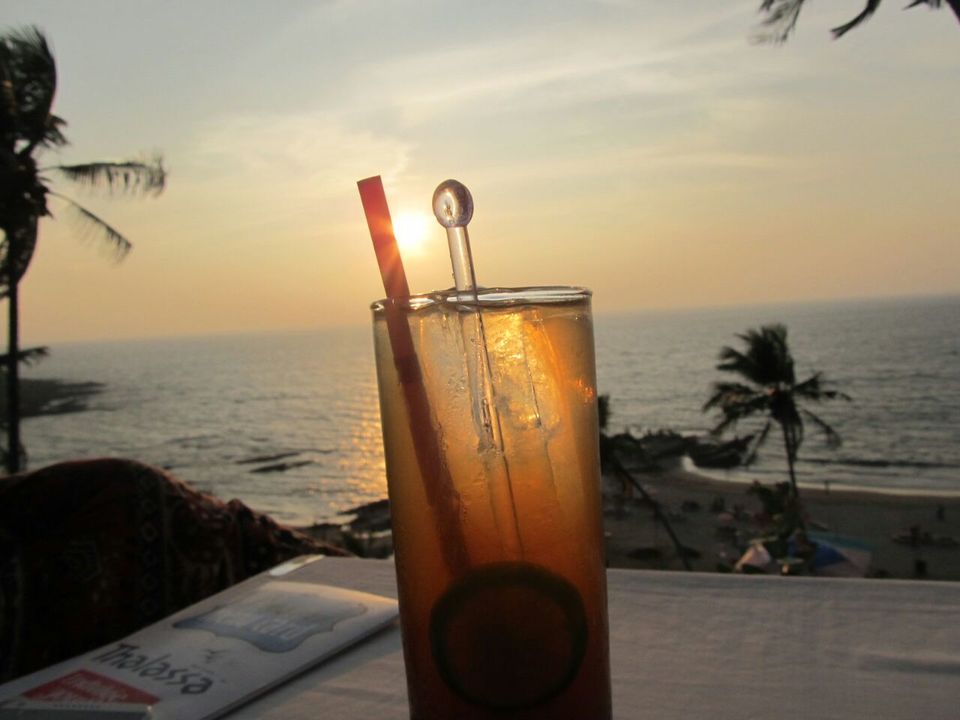 In Panji one can get to see so many casinos. There is a law which states that casinos must not be on the land so all casinos are on the river in the form of a cruise ship.
The Casino has their own small Ferry Boat which takes those who are interested to gamble. Food and drinks comes free unlimited along with the enrty fees. and with that we get money card even to play (Gamble)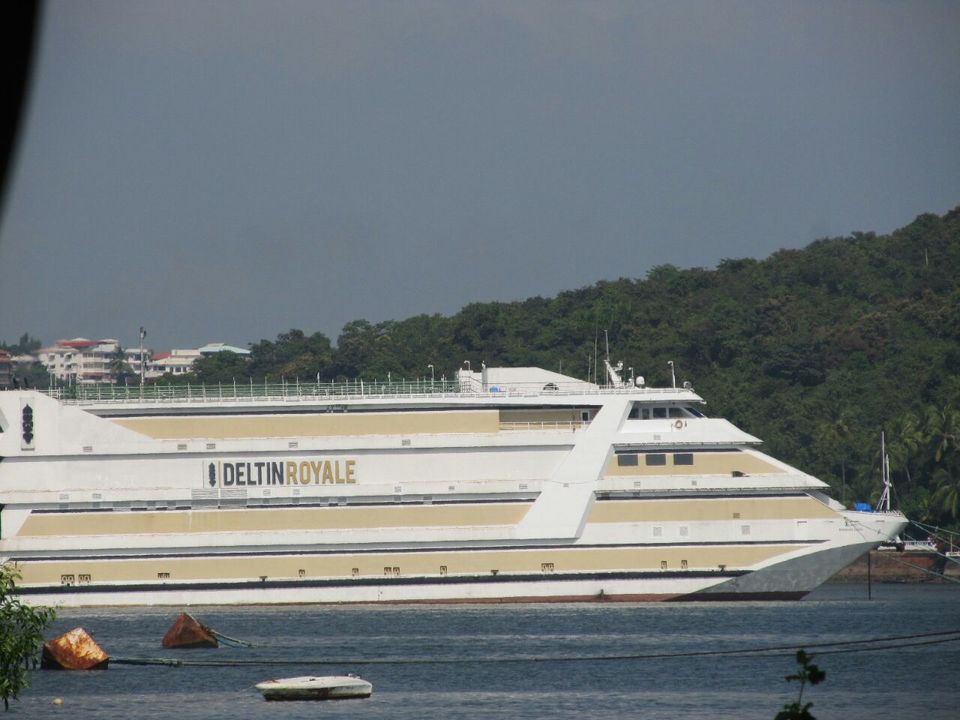 Vijay Mallyas Den, His Famous House is like below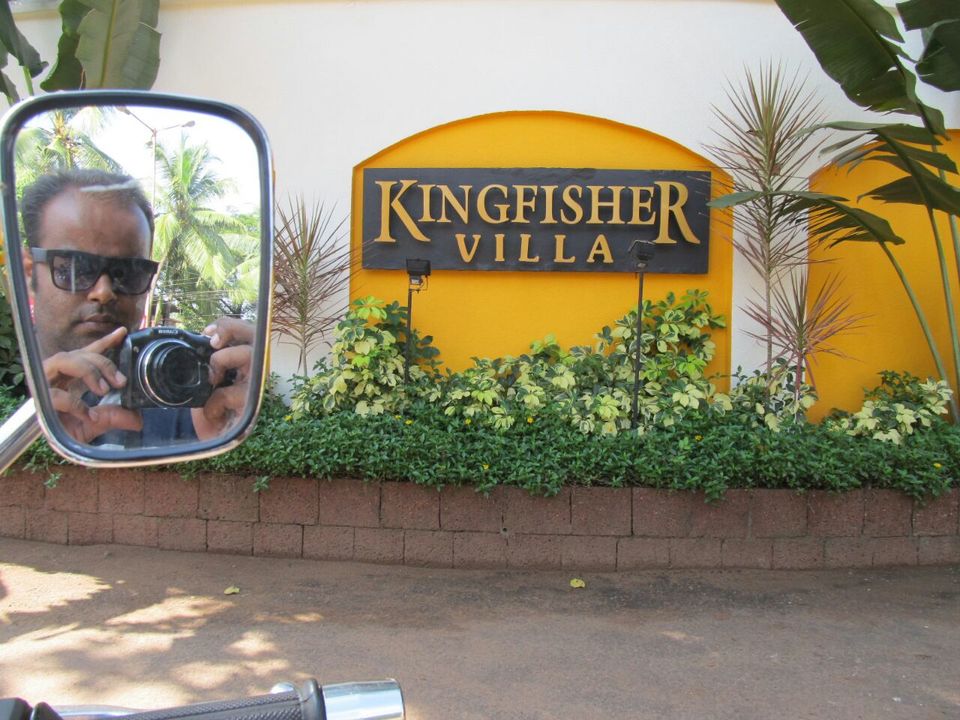 Apart from all this we even did this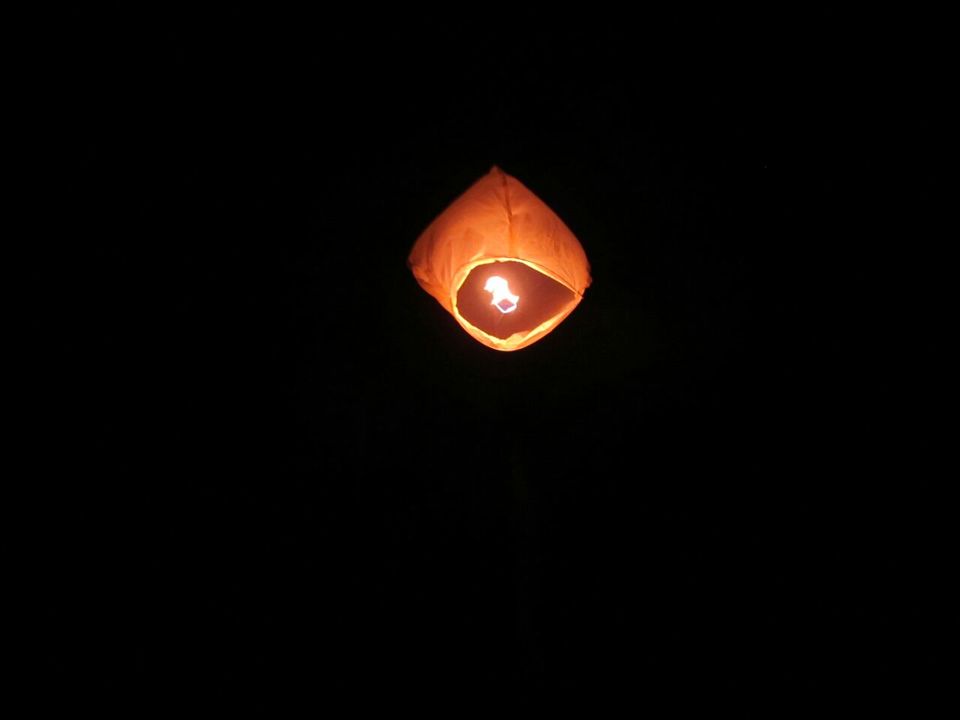 In short the place Goa in itself is so awesome place to chill out when you are along right kind of people.
Before I could leave I have planned my other trip also to GOA J