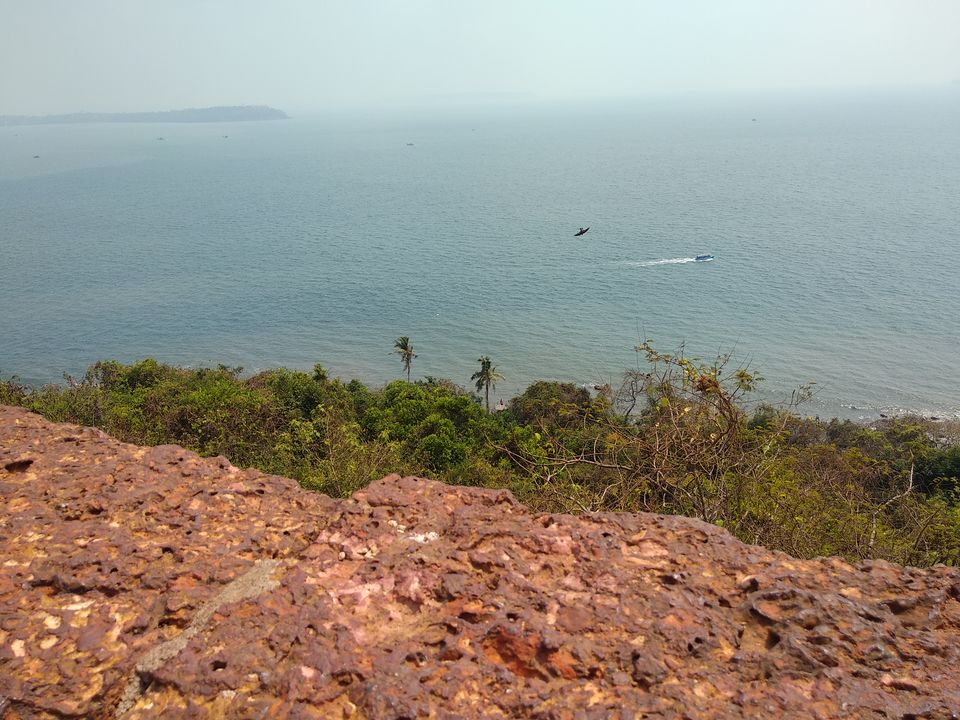 Not so energetic but this was day 4 and we were not so much excited and still confused, because of previous day not very productive, also with the location as I tried finding tea in the morning but couldn't find any shops open even at 7:30 AM. And at the same time thinking that we have to come again to this place one more time. So my friend came up with a idea, though it was kinda high budget but actually a good plan.
So, the plan is like we will leave this Hotel and move back to North Goa, to our previous hotel. And then I called the owner of Raial Dwelling Place and he suggested to check any room on goibibo or booking.com as the price at which he was giving was high. Anyways we found one and booked immediately and at around 10:15 AM drove to North Goa.
After about 1.5 hours again we reached and oh my it was actually feeling like we have come to our Home. I know I only suggested to live in south goa for two days but actually as per the time limit and places to find, it didn't meet up to my expectations, also maybe because we have already stayed in happening part of the city and then moving to silent part was bit shift of environment. If any one wants peace and calm place to stay, one can stay in south goa.
Well, what now all we did was Check - in and immediately asked for Scooty from the same guy who gave us in the first place. Although we did damage his Scooty when my friend met with an accident but also we paid for the same. As soon as we got the Scooty we decided to go to first place of The Day which was not actually a Beach, but an old monumental structure.
Fort Agauda is famous for many Bollywood Movies which includes one of the Hit "Dil Chahta Hai" and which I haven't seen yet. We were moving and moving in that Fort where we see a large open area and when we stood up to the walls, we saw an amazing view which can't be captured in a picture, which can't be recorded. I mean this view can only be felt and captured in your eyes and memory when you are actually standing there. What on the other side you see is just water & Sky meeting nowhere, ships moving from left to right and vice-versa. The Shore was visible from up and back to the shore were trees and greenery but all credit goes to the view we were watching from up there. We clicked pictures in that hot weather and this was the only day where we felt temperature was high, otherwise our trip was going fine.
Well after walking in such hot weather we had some lemon water and moved to next place and I still can't believe this was out last destination in Goa, but not last day. We actually went to Candolim Beach, I know once again a Beach, but believe this is last in Goa actually. And we didn't liked the beach much, nor we went inside the water this time so, we sat in cafe at the beach on shacks and enjoyed the beautiful sunset. We actually sat for a long time chit chatting and I don't we were feeling relaxed this time, we were not even thinking of moving and going to out next destination. Just having our own time and few minutes before a proper sunset we decided to leave.
Finally we then decided to Shop something not much but cashews and fenny. These two things are basically the speciality of Goa. So, I took some of it for home as well as friends and Fenny for me, with extra boxes of Chocomocco Chocolates (if you have seen Tarak Mehta ka Ultaa Chashmaa), haha!
After shop we went back to the room, but before that we had some tea and Vada Pav, which I was craving for. Back to room, we rested for a while and then after some time we again went outside for dinner, our last dinner in Goa.