To start with my first tripoto submission, I would like to write down about my experience of Goa. Yes, it was 2013 Diwali vacation (31st Oct to 6th Nov). I started my journey from Delhi (Indira Gandhi International Airport) to Dabolim (Goa International Airport). An approximate 2 hours 20 minutes journey in total and the coast view from a height of 3000 meter (at max) was awestruck, provided you got a clear sky.
Goa is beautiful because of its beaches. But other than beaches there is a lot more to explore. People say, ideally December and January is the perfect time to visit the place, and Christmas Eve is the best to be celebrated there. But I suggest you to go before the actual season starts. I mean, late October to early November can also be a good time if you don't like an overcrowded city. During this time you can easily track a 'not so highly expensive' hotel in whatever place you choose and you will have a lot of options to explore the city in your own way.

Well, the time started with an evening stroll in Miramar beach, the less crowded beach at the mainland of Panjim city which otherwise is the meeting point of river Mandovi with the Arabian Sea. The place was so quiet that I just lost myself sitting in there, watching the glittering lights of faraway ships and vertical light rays coming from a nearby light house. I found the place so positive that I decided to come back early in the morning to see the sunrise. Surprisingly, the morning was much more beautiful than I have thought of, and a morning walk along the coast was kaleidoscopic.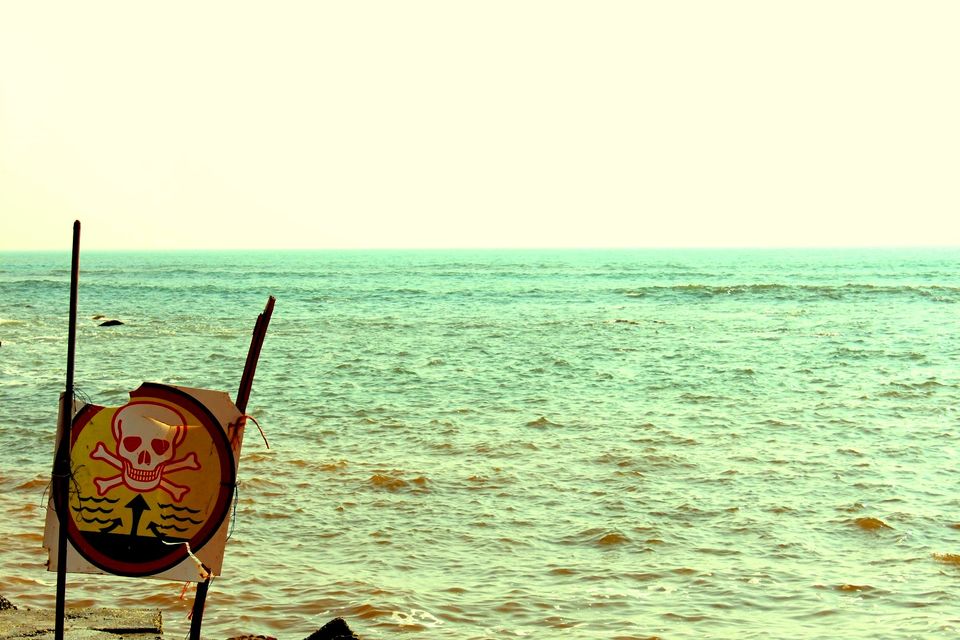 The other famous beaches like Calungute Beach, Coco Beach, Anjuna Beach, Colva Beach, Vagator Beach are all the same, as I felt, but Sinquerim Beach was so heavenly because of its location. It is located near Fort Aguada and a comparatively less crowd know about this place. Just love the surrounding of this particular beach. For all the exhilarating watersports you can visit Calungute and Vagator Beach where you can enjoy windsurfing, parasailing, water scooters, boating, banana riding etc etc. Dinghy sailing and scuba diving are also currently in fashion, you can inquire about it in the Goa Tourism website for further details.
Other than beaches and churches, Goa is known for its night life and no doubt, it has all the means to enjoy, starting from bars and discotheques to the casinos and cruise parties. You can see the casinos floating in river Mandovi and the night view of these ships are so fabulous. To see the coastal Panjim town, one must go on a cruise for a deck party. This cruise is generally included in North Goa tours arranged by GTDC (Goa Tourism Development Corp). This is an hour long cruise which takes you on a leisurely sail down the river Mandovi. While you sail down the river the local boys and girls treat you with Goan folk dance and songs (Dekhni and Fugdi). They sing and dance and finally give over center stage to live musicians or a DJ. This cruise is a huge success with people of all ages, men, women and children. But the awesome part was to see the coast (all lightened up) and the banners and hoarding (lighted up too) with the other floated cruises. You will feel that you are somewhere outside India.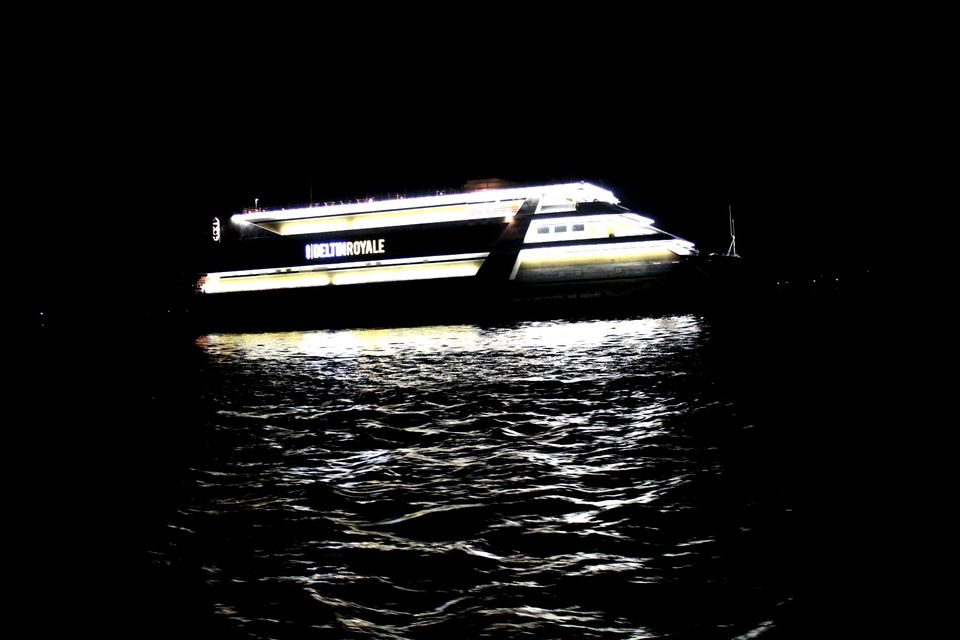 The best part was to explore the nooks and corners of rural Goa on a bike. Yes, you would not believe, it was super good. Every day, after a heavy breakfast, we gear up for the day, set to explore something new. Google map was the ultimate guide, so we made sure that our phones are fully charged. Firstly, we decided to explore Divar Island. It is an island in North Goa and very less populated. We took a ferry ride (along with the bike) to this village and there we inquired about the places and got to know that there is a very old church at the top of a hill and we, curious enough, went uphill only to discover a scary graveyard. There was nobody around, the houses which we came across were either abandoned or locked. Only a few houses had vehicles parked on the front of their house, giving us the signal that there were people around. No doubt, the church up there was so gothic and newly renovated, but again the daunting silence was so formidable for us to stay for long. On our way back, the golden fields and riverside view was stupendous. Similarly, a road trip to Fort Aguada and nearby places like Calungute and Sinquerim is worth mentioning here. The breathtaking sunset from the fort and from the light house was prodigious and unforgettable.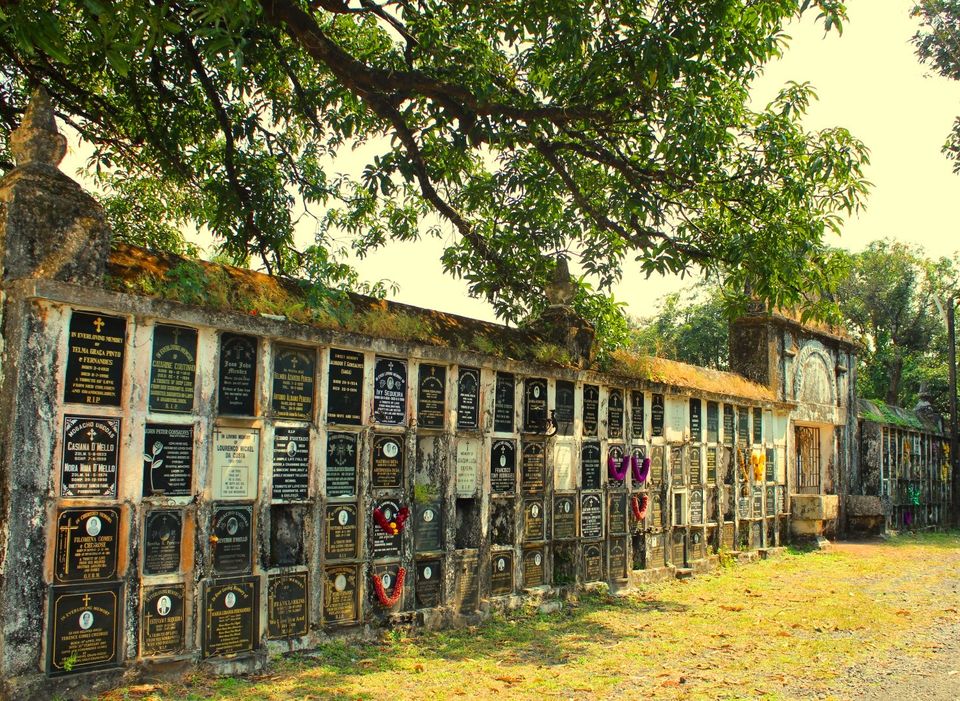 Another journey was, a road trip to the famous Dudhsagar falls, by NH4A. You will come across different vegetations, hills and jungles and a National Park (Bhagaban Mahaveer Wildlife Sanctuary and Mollen National Park) on your way. You need a day to visit this place. To go to the fall area was never so easy. You have to reach Colem (a village) and there you have to book a gypsy/jeep and wait for your turn. If you are lucky enough to reach Colem early by 8 am then only you can get a confirmed booking by 10 am otherwise you have to wait till afternoon to get your turn. And other than that if you are luckier enough, then you can go to nearby station (hardly 200 meter distance) and request the driver of any goods train (ready to leave), and generally the drivers do not refuse! So you can go for a half an hour journey from Kulem station to Dudhsagar point sitting right beside the driver. And you can enjoy the forests and hills and specially a ride in the goods train. There is a spice garden (Savoi plantation) which you can stop by if you are left with your time.
The Goan sea food is worth a try. Try to have some typical Goan delicacies from road side restaurants. I personally did not like the spices they use but the sea food was really delicious. Pomfret, Crabs, Shells, Prawns are famous and it would be great if you can pair those with red wine/white wine of your choice. The hotel where we stayed (Hotel Viva Goa International, Campal, Panjim) offered a variety of perfectly cooked yummy delicacies with a reasonable price.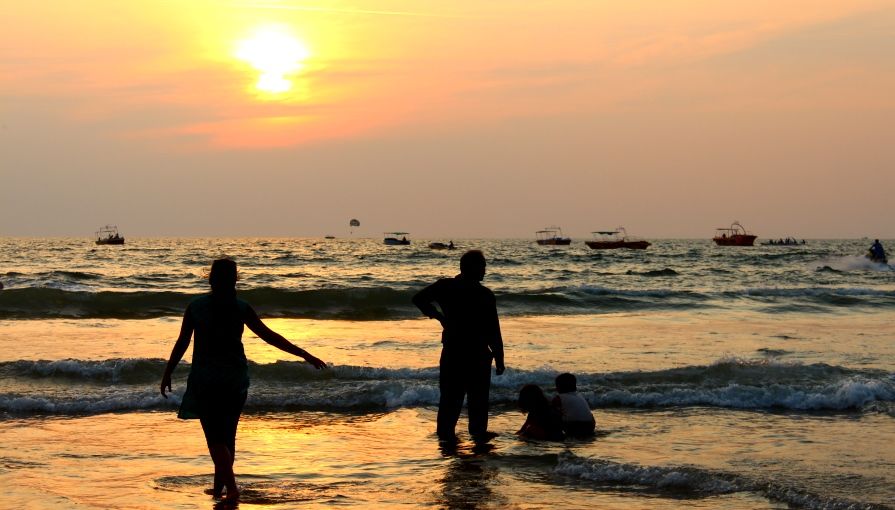 Liquors and petrol are comparatively cheap in Goa. There are 'n' number of liquor shops (licence holders) in Panjim market but I mention Tom's Wine and Liquor Shop, a wholesale and retail shop, where you can choose from varieties of brands and types. And the shopkeeper is always ready to entertain you. But do not forget to ask for your permit if you are buying imported bottles.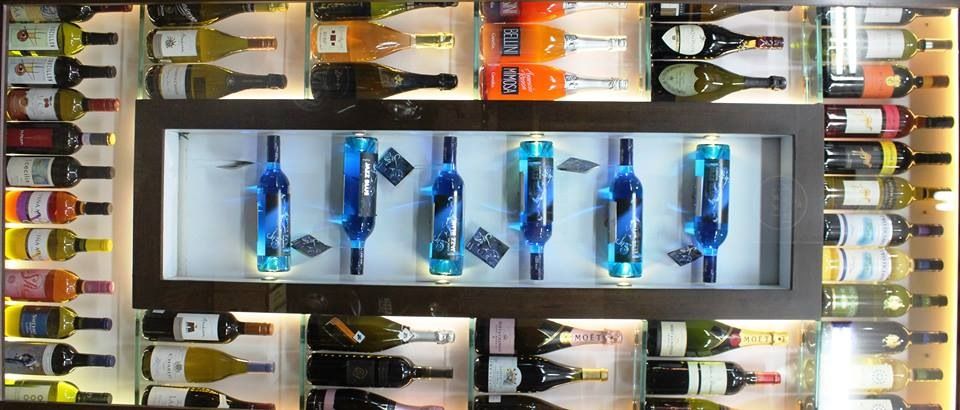 With this, what I could sum up is Go Goa once, if possible, with a bunch of your cool friends.