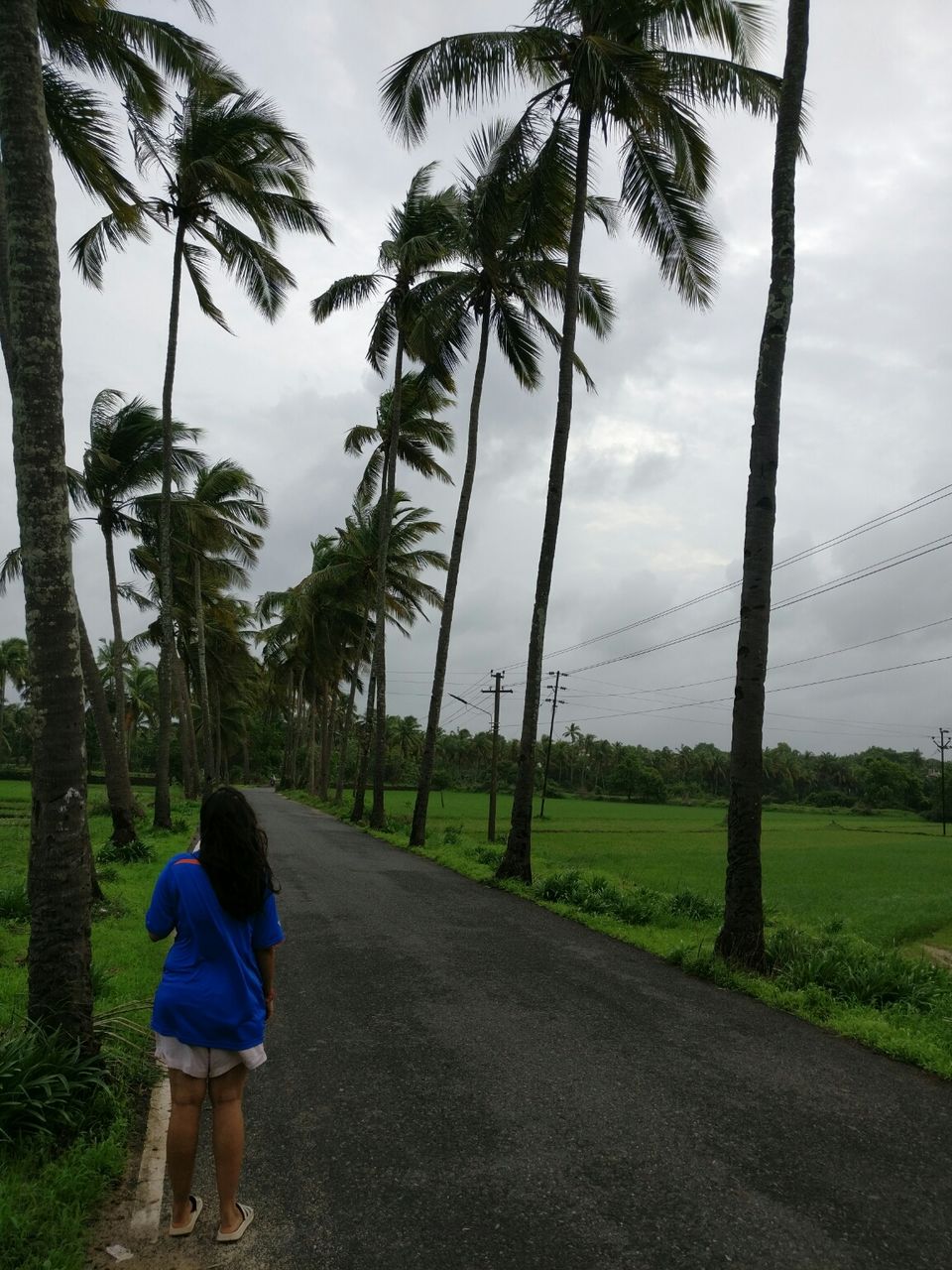 Disclaimer: if you are not a reader, all the info and tips are highlighted in bold. Feel free to reach me if you need any info that I may possess related to Goa
Itinerary(offbeat and relaxed)
Duration : 3 nights
Time: Off season- Monsoon(June end)
Property : Private home --Airbnb
Primary Location: South Goa
Places covered: Fatrade, Varca, Nuem, Cola beach, Basilica of Bom Jesus,Baga, Chapora Fort
Total Expenditure:14,500(Delhi-Goa-Delhi)
The idea for the trip to Goa seeded when all of us, first cousins met recently in face of adversity, when we lost someone very close to our hearts, not an apt time to plan a trip but you gotta do, what you gotta do to heal, right?!
Personally, am kind of traveler who love every second of the getaways and there is never a dull moment, its all about hoping from here to there, ticking off every spot from the list, relishing crazy local food, travelling via local transport, freshing up in public sauchalayas, breakfasts at bus stops in one city and dinners in another but trip to Goa was very offbeat and entirely opposite for various reasons, everyone's pace, mood, monsoon and purpose of trip, so, here is my two cents if you are planning a similar getaway to Goa:-
Accomodation:- We rented a 3 bedroom holiday home located in Fatrade, Varca, South Goa through Airbnb over looking the paddy fields, sorrounded by palm trees and 10 min walk to beach. Fully equipped with all the amenities,one may require including pool and so passionately designed and decorated with apt amount of homely vibe yet a certain kind of freshness attached to it. it costed us approx 14000 for 3 nights for 6 persons(it can easily be counted in 4 star category). couldn't ask for better deal and yes, it was 100% safe.
You can also go for beach huts during the season in South Goa near to Colva, Palolem,Benaulim or opt for beach side resort for a laid back trip and obviously hostels are best for budget trip.
Day 1: We landed in Goa on a beautiful morning amid rains which made already scenic drive to our property in Fatrade, South Goa more mesmerizing.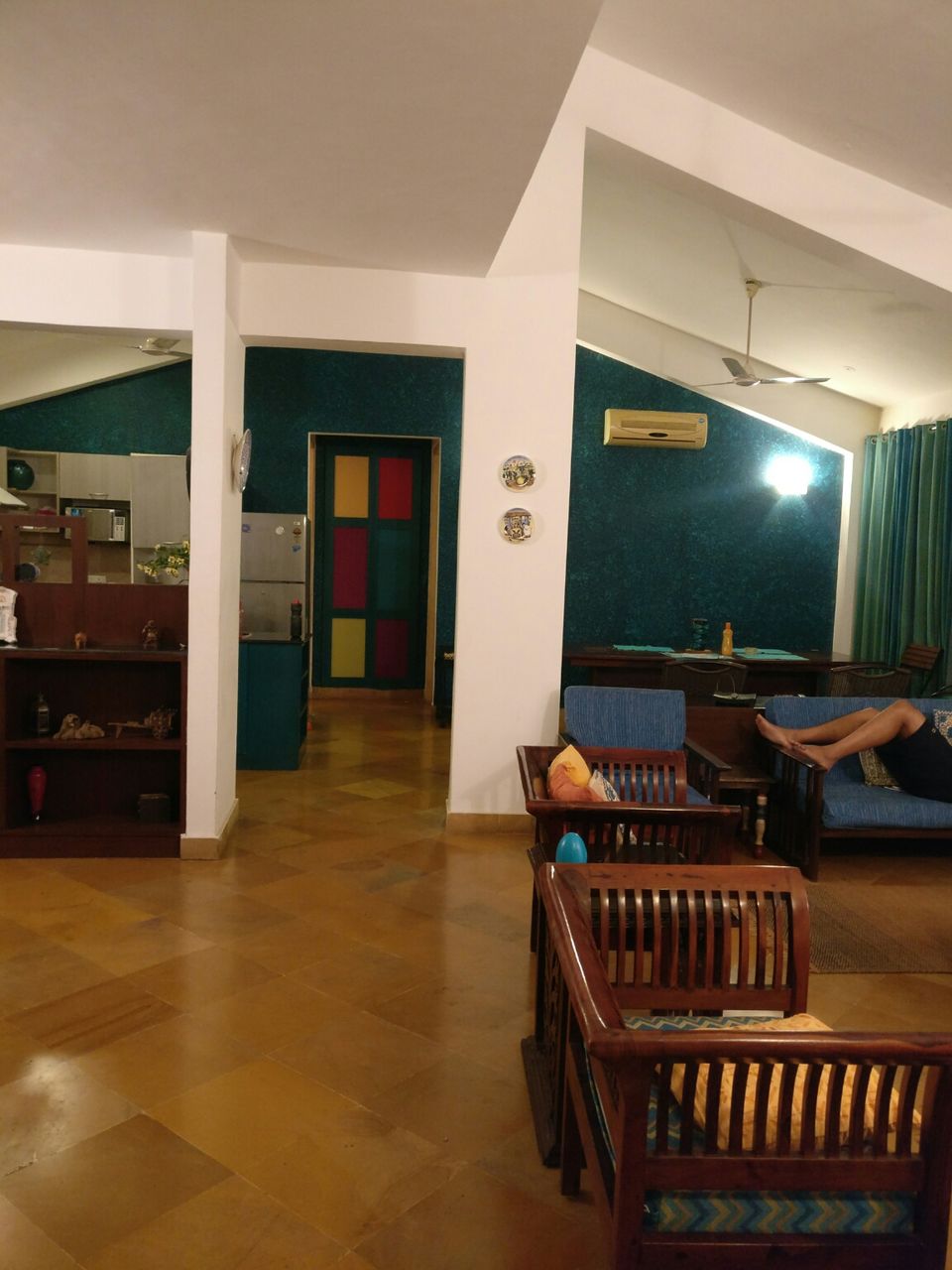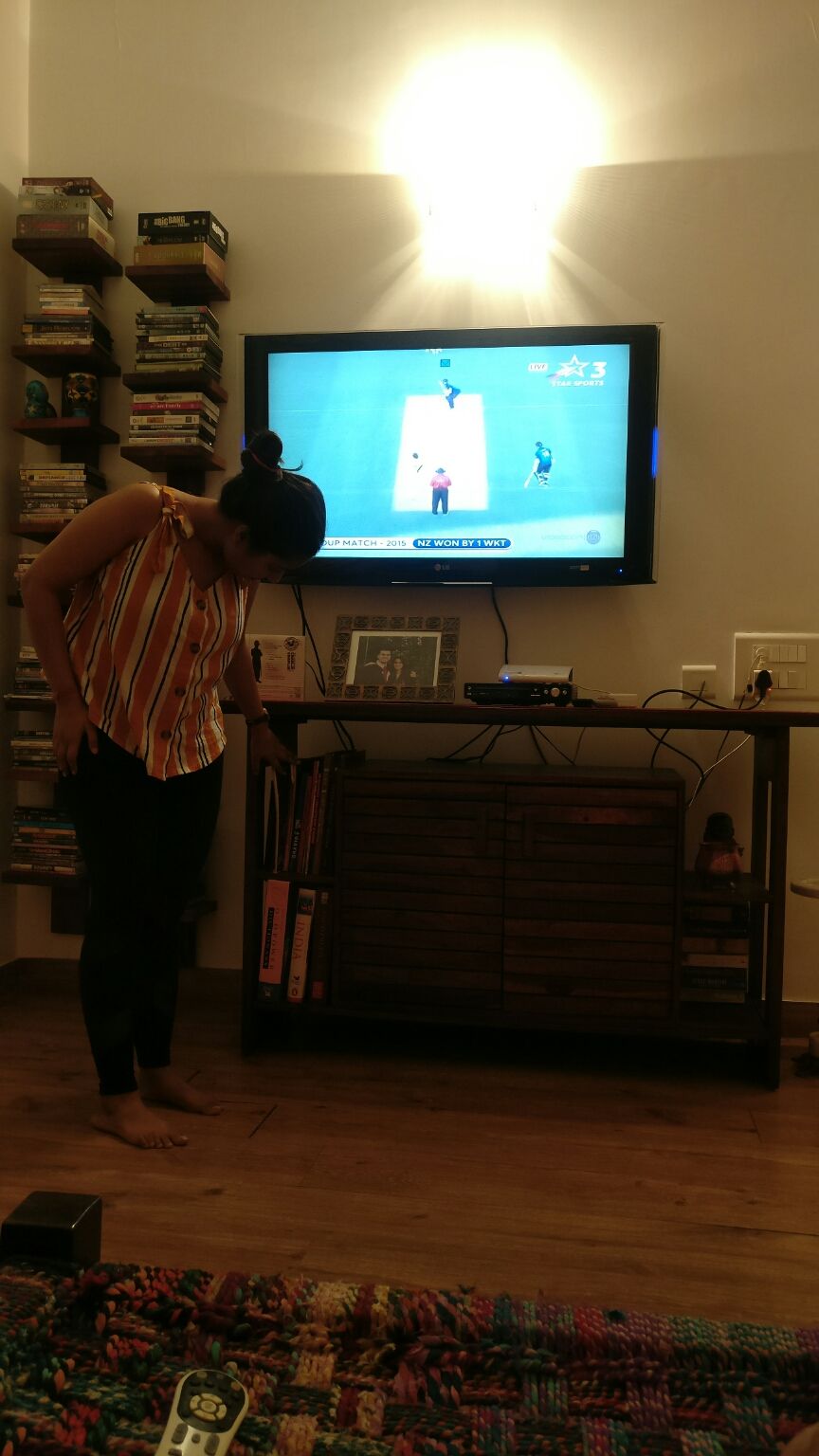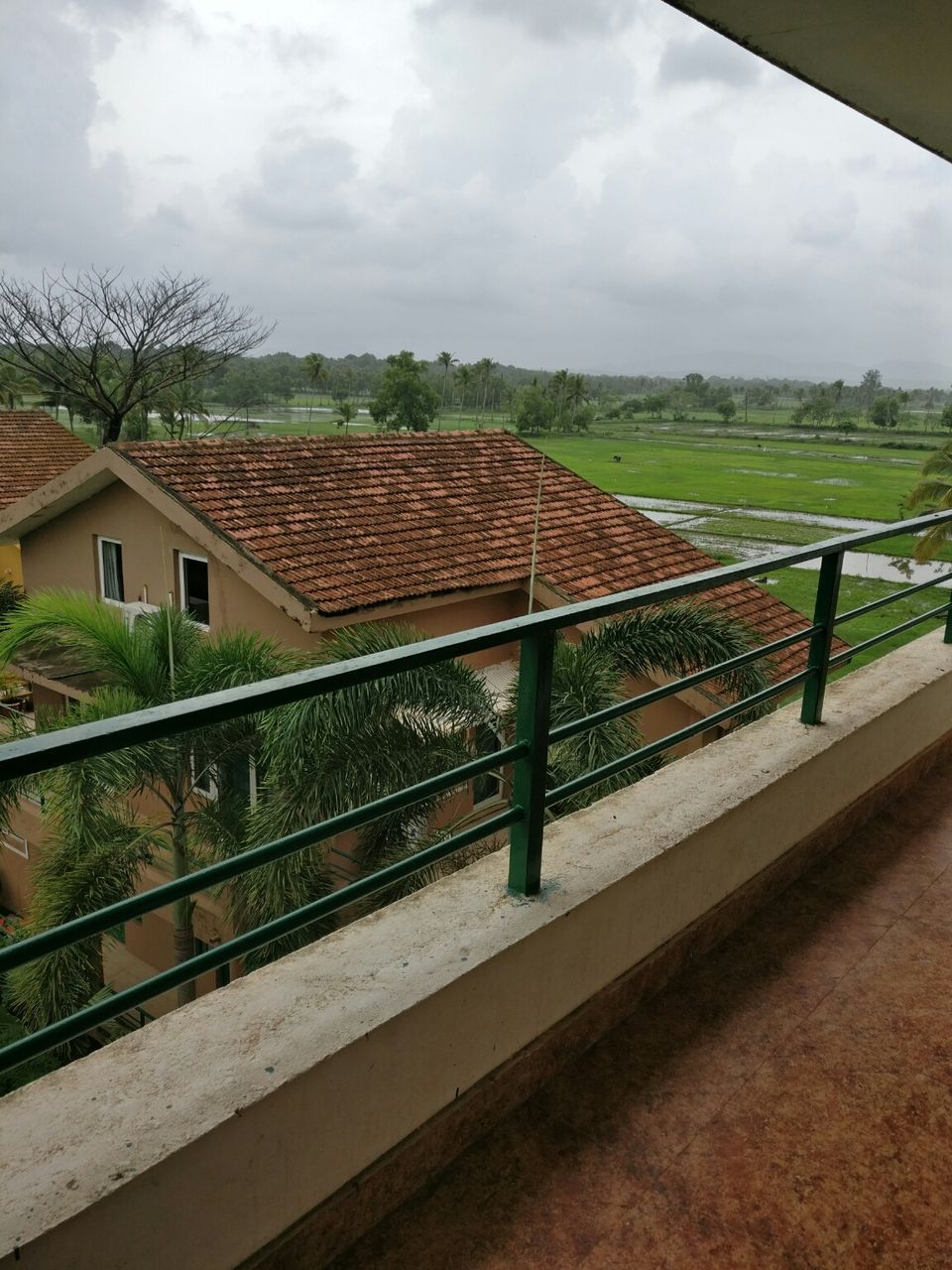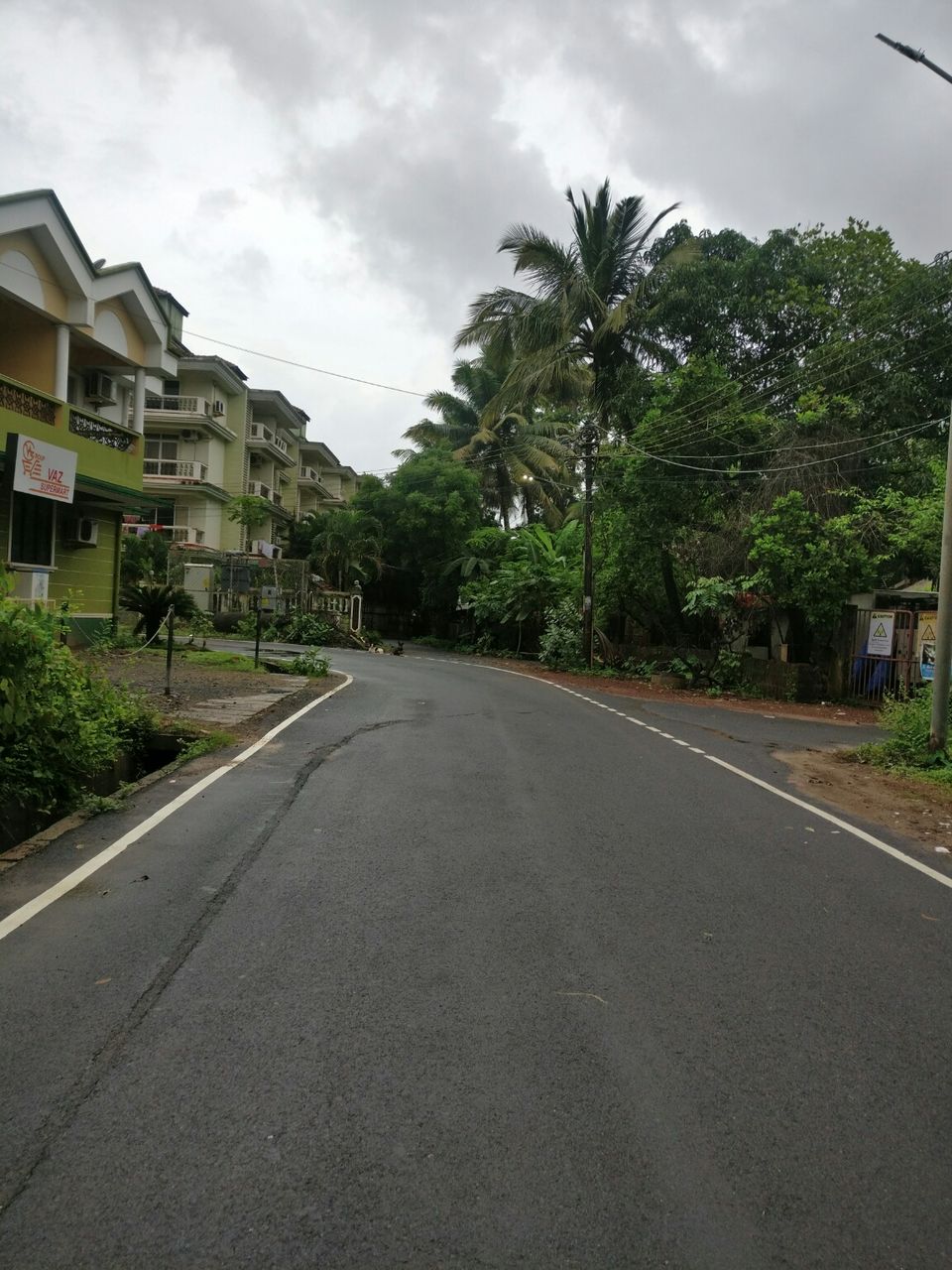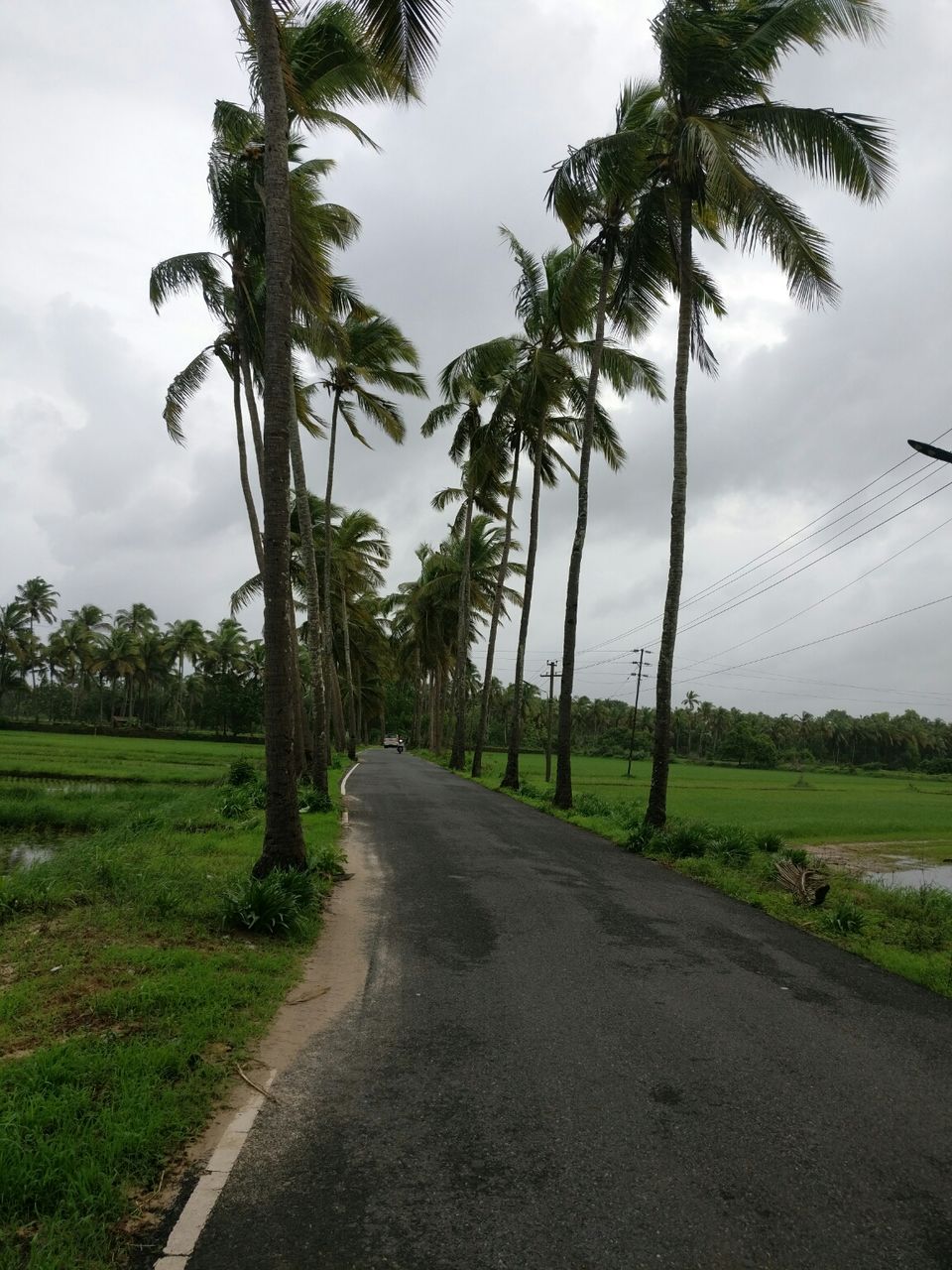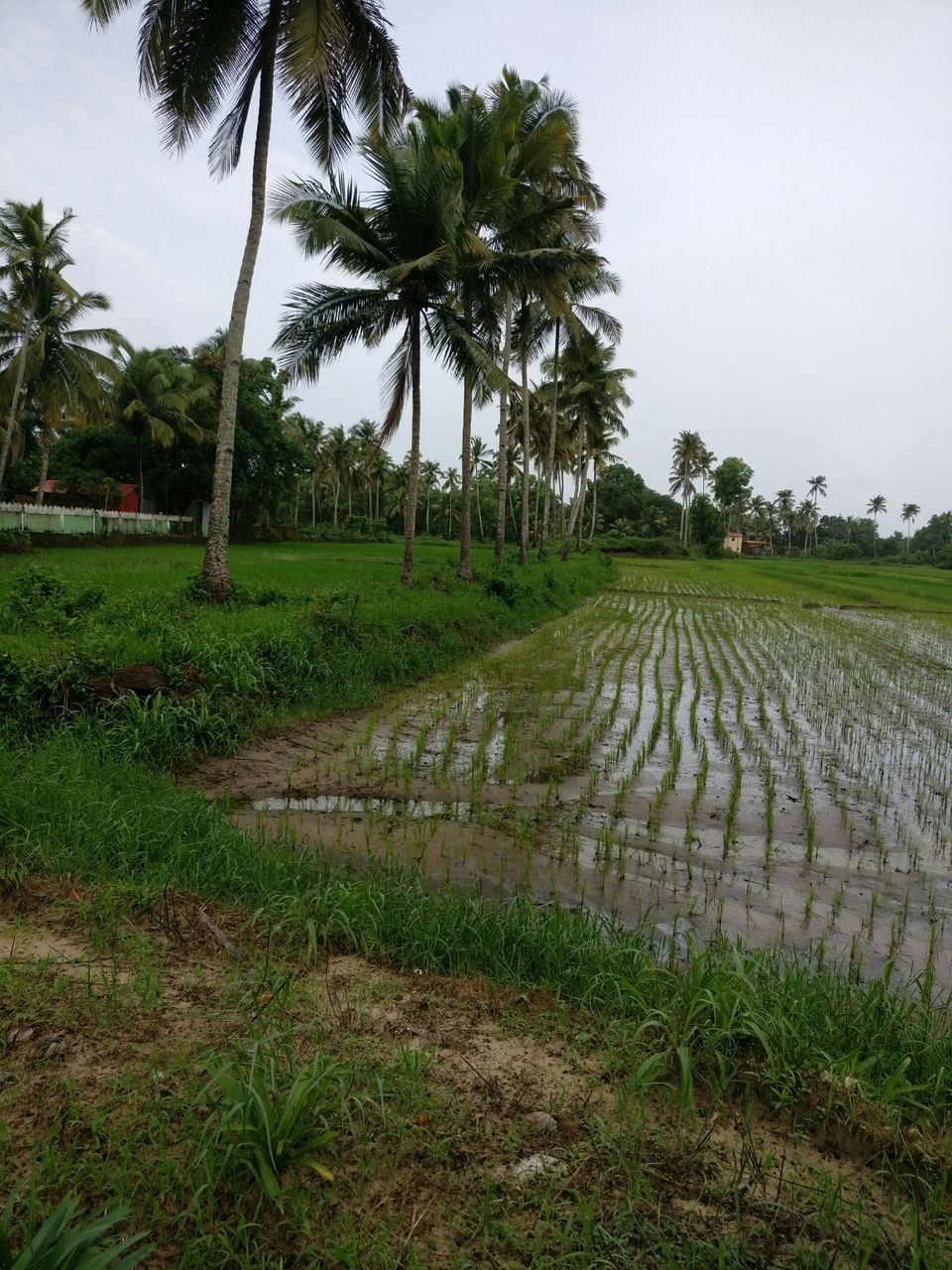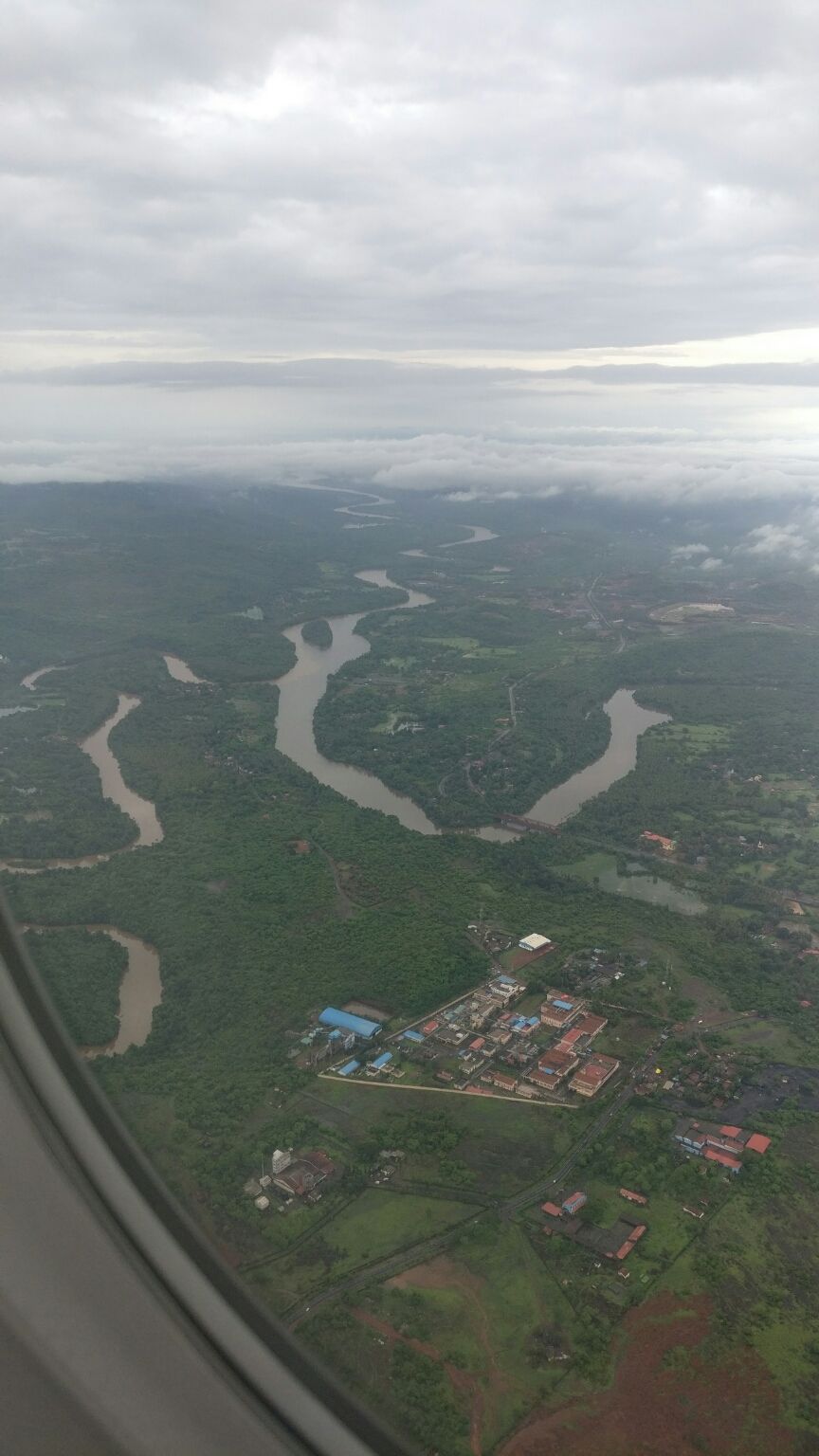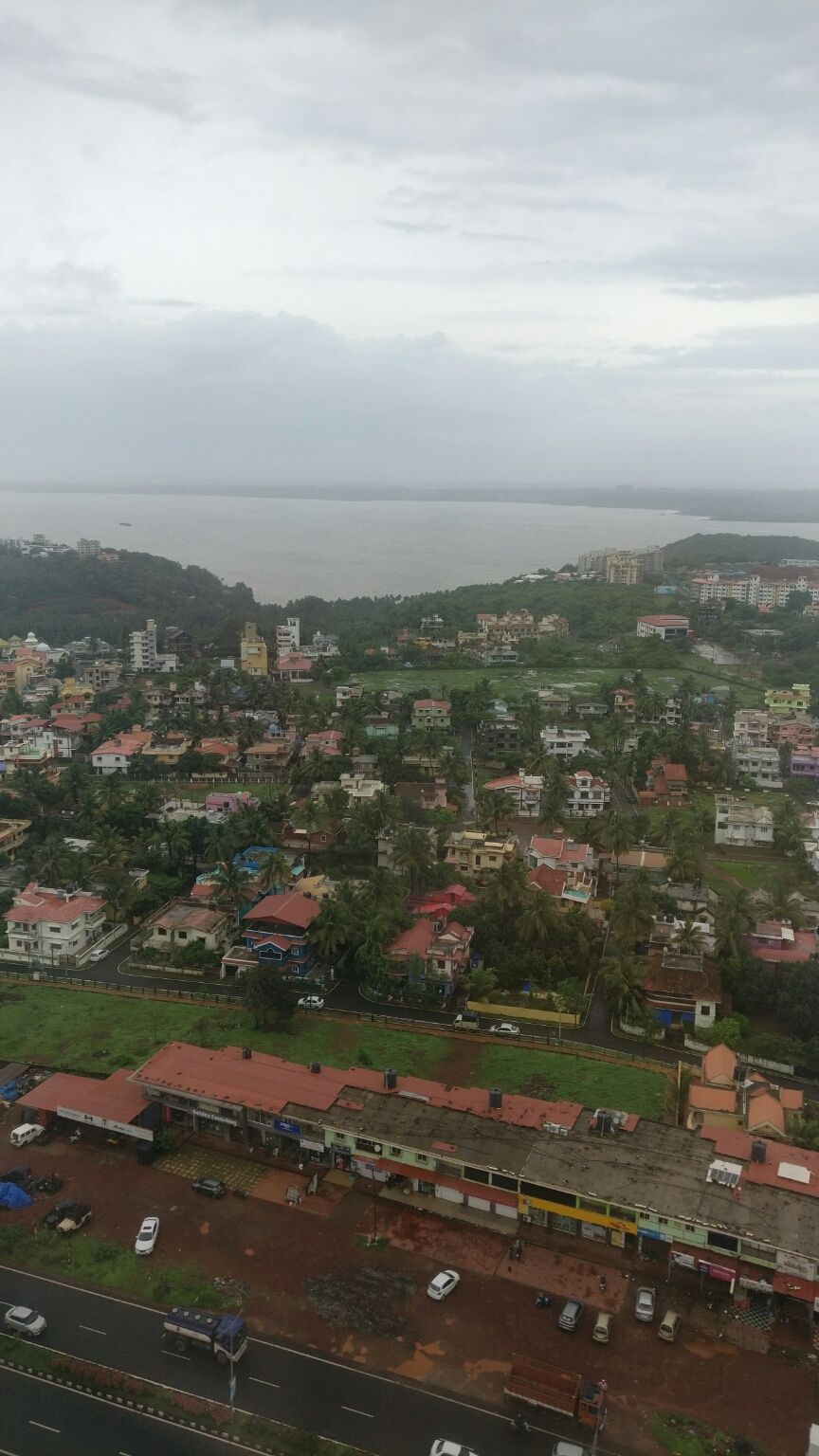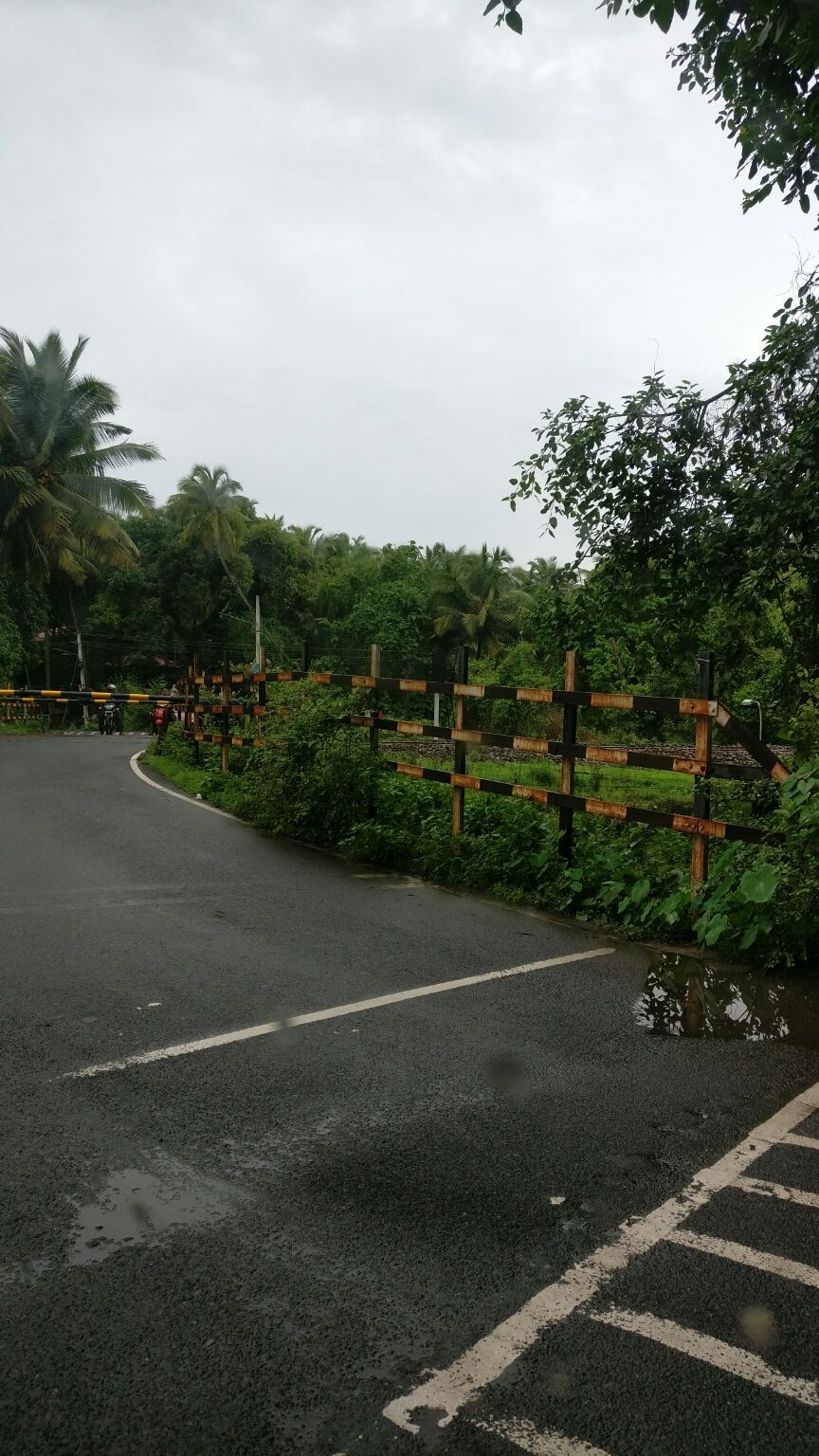 Day 1: We landed in Goa on a beautiful morning amid rains which made already scenic drive to our property in Fatrade, South Goa more mesmerizing.
Tip: Transport:- Apparently, there are taxi mafias in Goa which doesn't allow any app based taxi services to operate in Goa. hence, the monopoly in prices charged by them. Don't worry, here is what you can do:-
From Airport :- best way to reach your hostel/hotel/resort is, hire a prepaid taxi (Govt. approved) from the airport which are reasonable to some extent plus no fuss. (mine was Rs. 1300-- 7 seater-- 32 kms). Alternatively, you can arrange your pickup via your hotel but negotiate hard.
There is also some bus services available very low on feasibility scale but try, may work for you.
For roaming around: 2 wheeler: easiest and cheapest way is to hire a scooter which costs aprx 350 for one vehicle excluding petrol, which can be arranged via your hotel and otherwise plenty of renting shops available. not sure about the bike pricing but also an option. still, scooter is best option.
Self- driven car:- Hiring a self- driven is bit tricky, no--no, "zoom car" or similar options are not present here.
My Tips: **Try and avoid online options. heard bizarre stories. rather, ask your property manager to help you out. It would be a reliable that ways.
** Negotiate hard,go for test drive-- make sure your are comfortable with the car conditions.
** clarify everything in advance-- security amount,notify him about the scratches on the car or the function/part not working. make a video & click pictures for ref and share it with them in advance.
** you have to return the car with the exact amount of petrol you got it with but at the same time the frequency of petrol pumps is less. plan smartly :)
We went for self- driven -- Ertiga with the help of our property's caretaker who made sure we didn't have to pay the security amount which costed us Rs. 4500 for 2 days including pickup/drop of the vehicle. Sometimes, service provider agrees to drop the vehicle at the airport which save your travelling money to airport, convince him for it. :) Alternatively, you can hire a car with driver should cost a bit less but Goa ka asli mazza drive mei hai!
Bus Services:- Goa tourism offer HoHo bus services as well, you can check their website for details.
Day 2: No rains today :). we started our day with beautiful morning walk to nearest beach, Fatrade. the calmness of the long stretches, greenness on both side and accumulated rainy water made our sleepy faces shine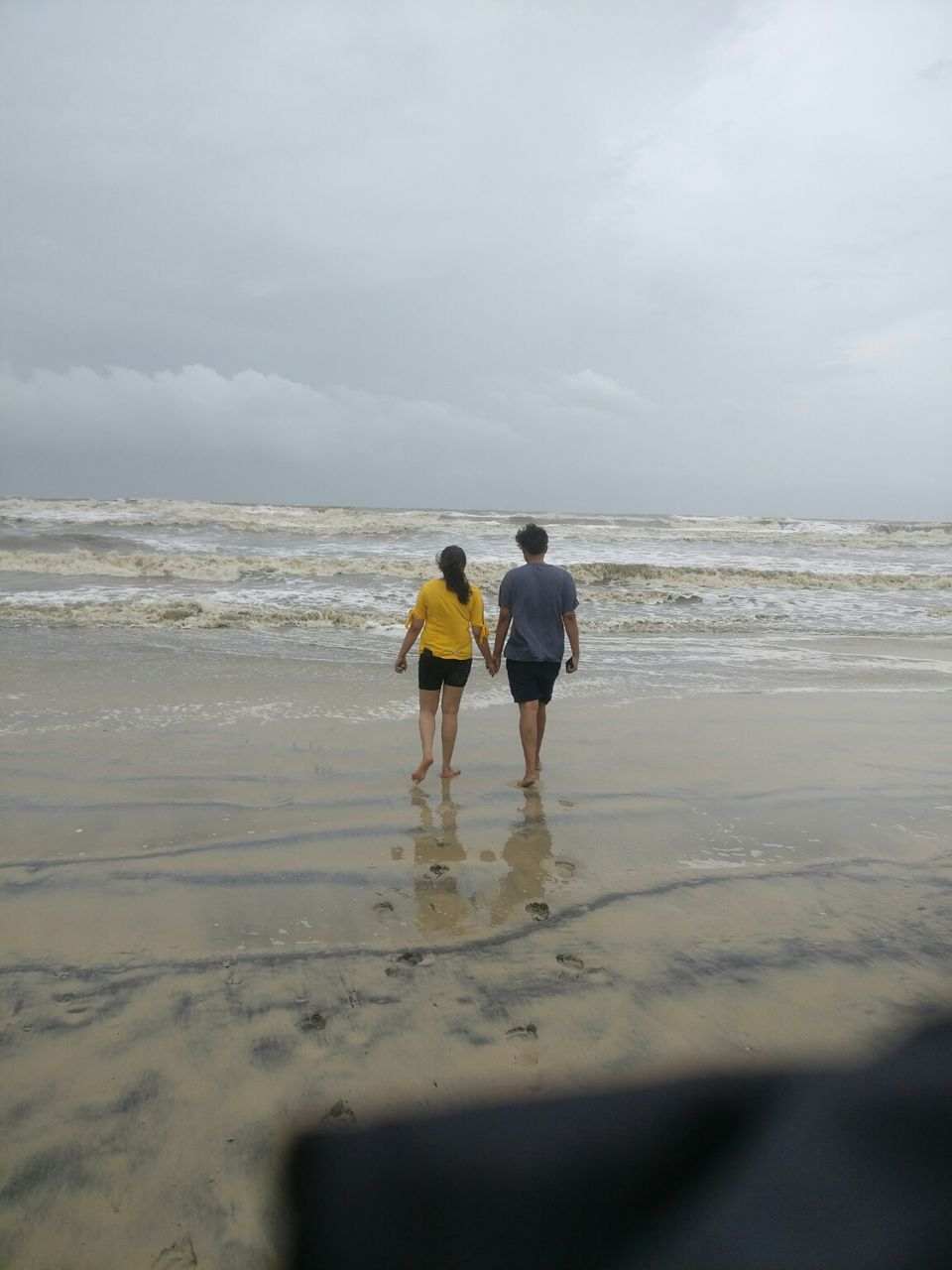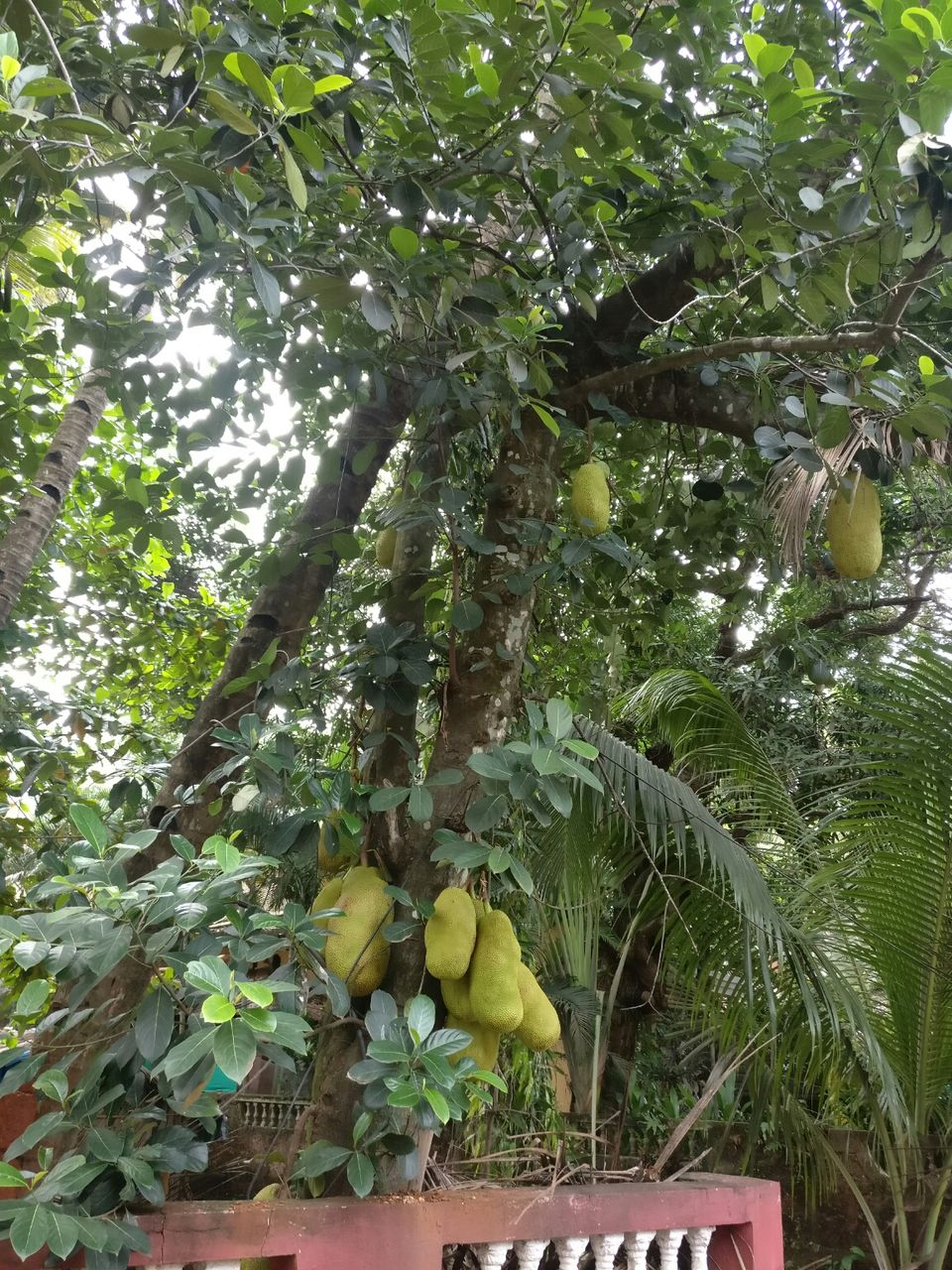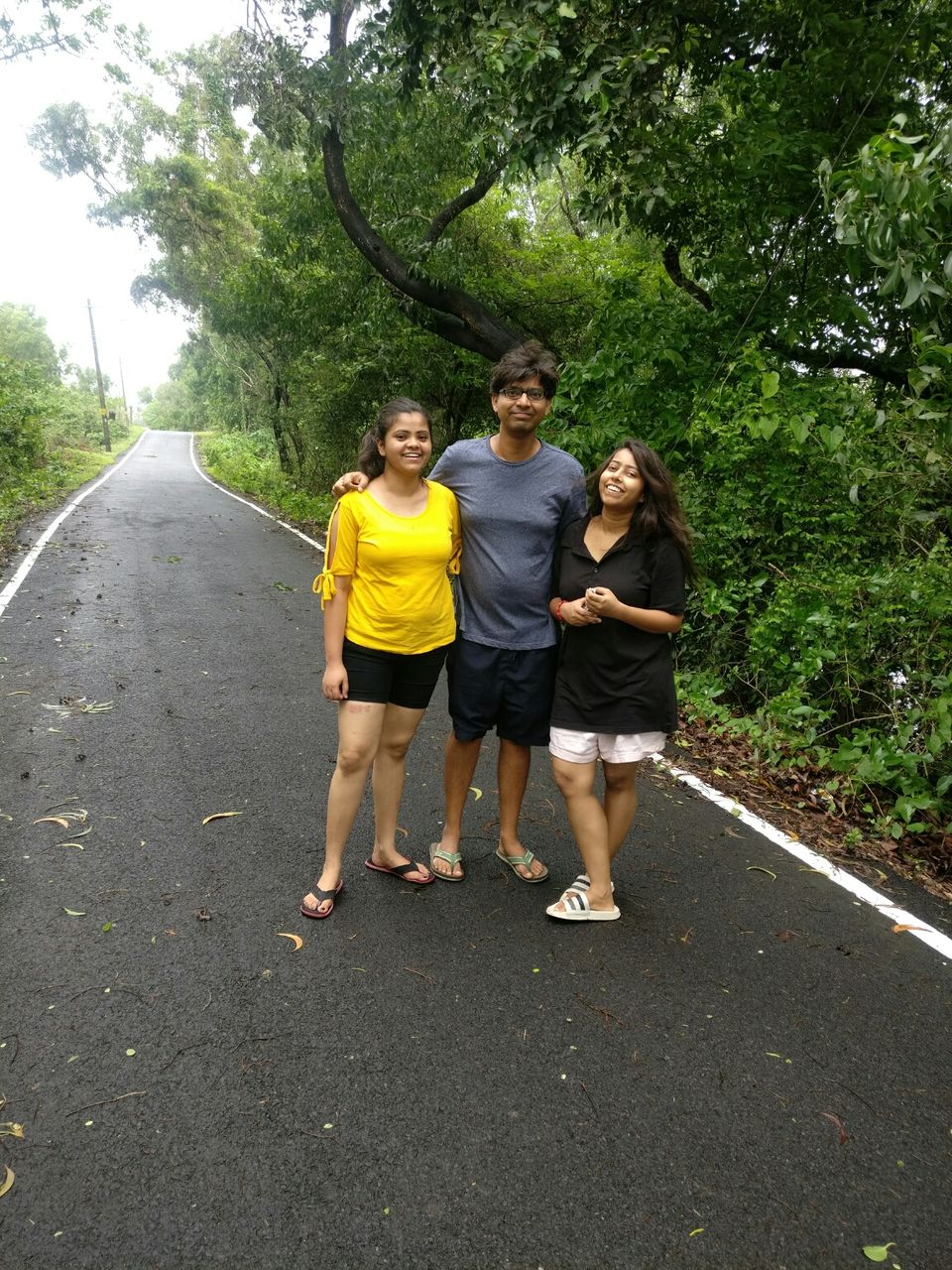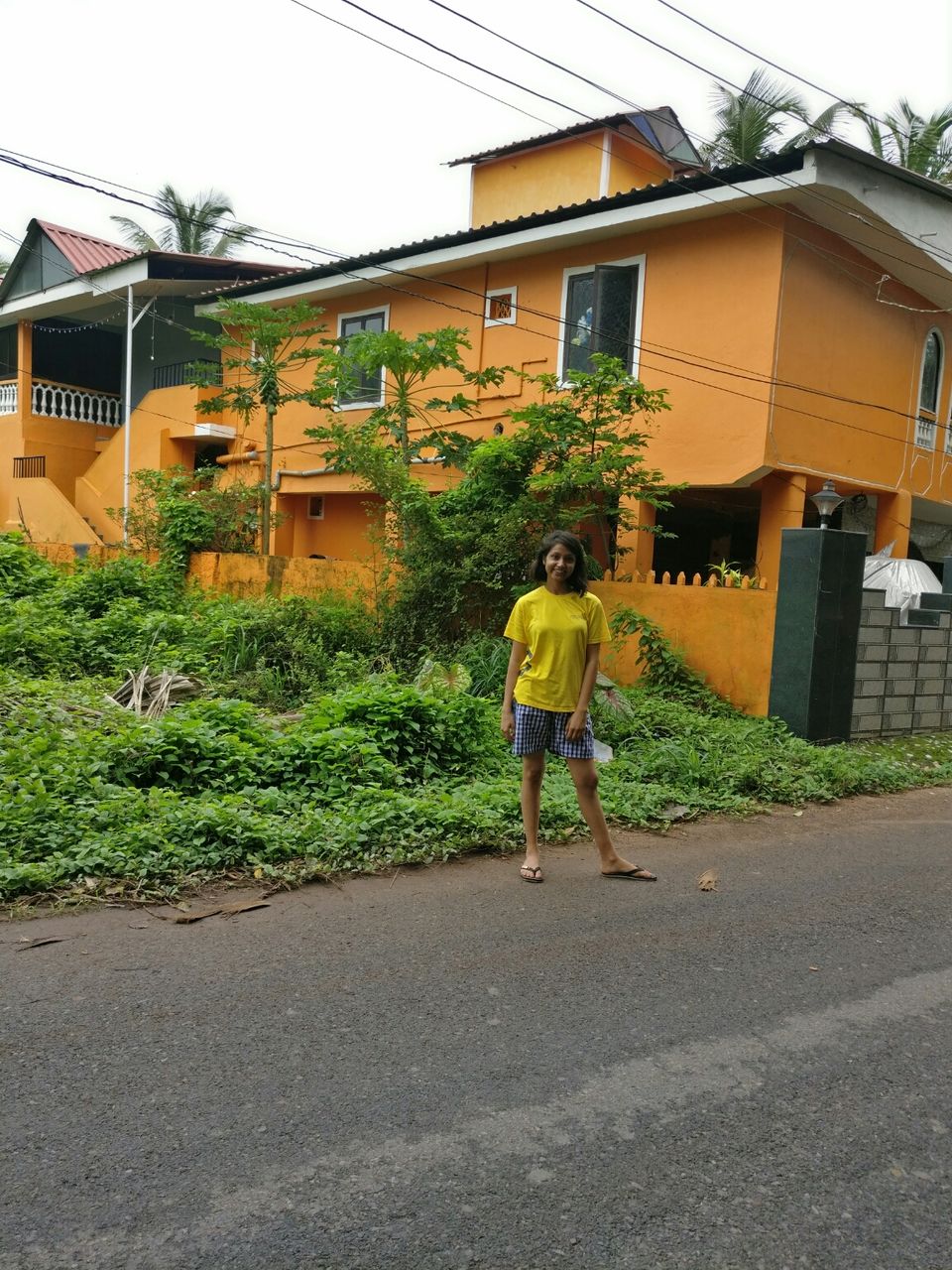 Morning walk was followed by exploring breathtakingly beautiful south Goa, picturesque roads, beaches-- Nuem beach and cola beach. we spent the evening eating and playing disc, pitthu,pakdam- pakdai on the beach. Mostly, there were no other groups on the beach.
Cola beach & Nuem Beach : Cola beach is one of the beautiful beaches of the Goa, on one side-- a beautiful lagoon and other-- roaring sea. Shacks were closed-- off season, carry your food, essentials, a beach mat and RELAX like for real.
Day ended with some home delivery at our BnB and long chit chat till 3 am, was making up for missing for almost 10 years from each other's life. :)
It started with a morning walk in the serene roads covered both side by palm trees and paddy fields and water with some self cooked egg scramble for everyone followed by a drive to North Goa.
We covered Basilica of Bom jesus, Baga beach, lunch at infamous Tito's lane followed by sunset at chapora fort.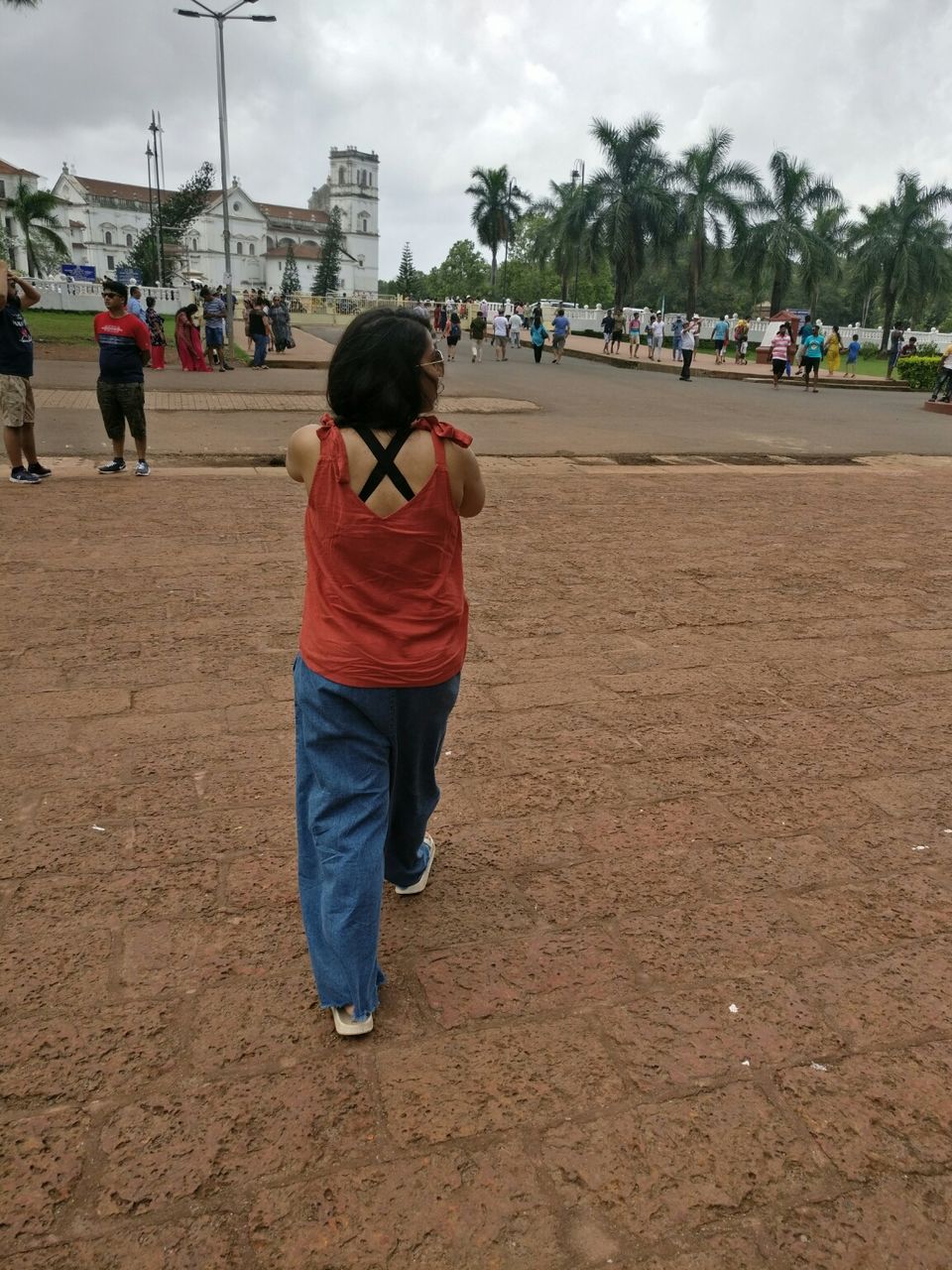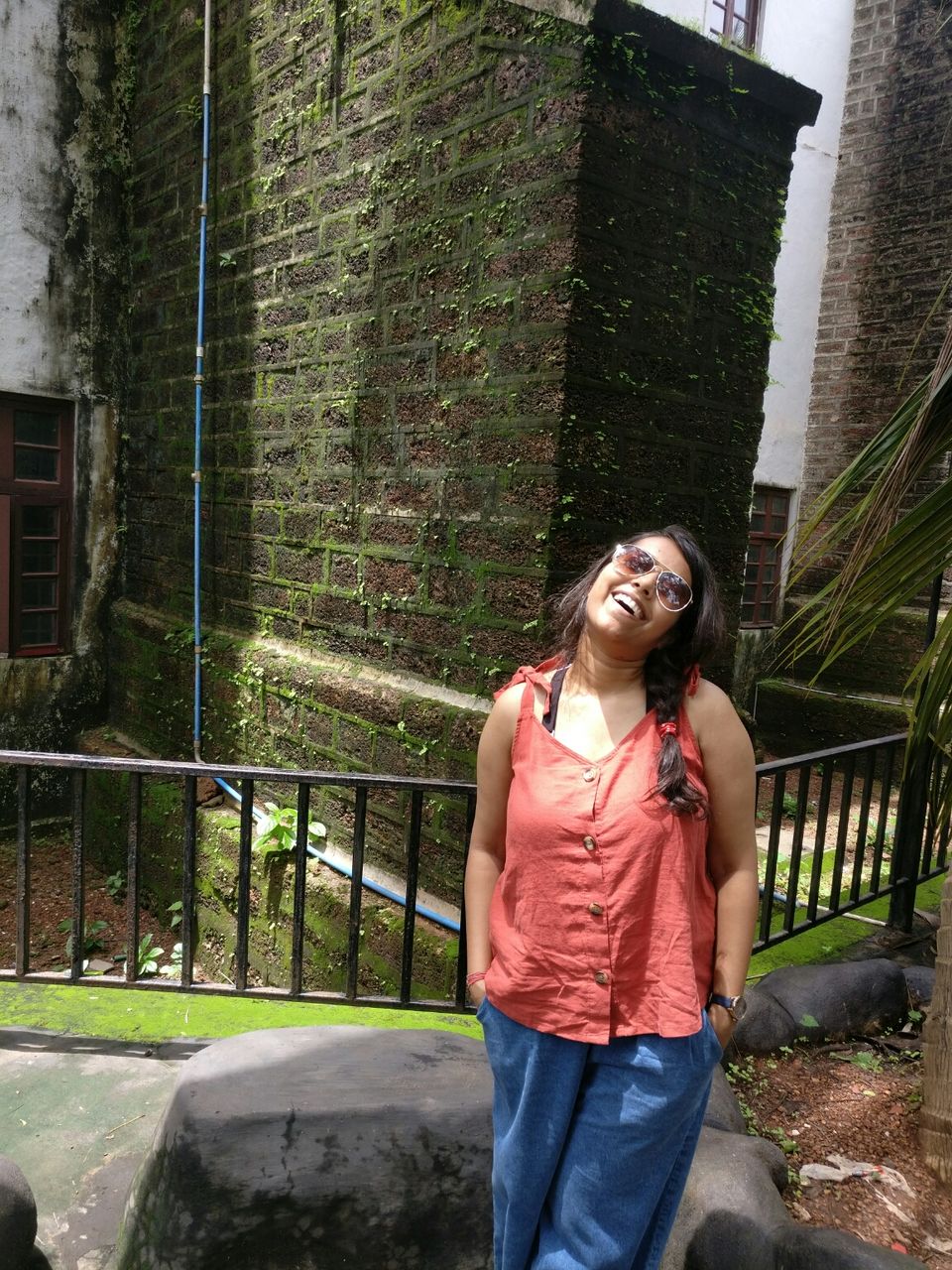 Everything above was average except the experience at Chapora fort. its so much more than so called- "Dil chahta hai fort". Mind you, there is no fort or ruins anymore but beautiful beautiful, green fields sorrounded by trees and sea. It's atop a hill, sorrounded by sea on the bottoms. so after entering if you move straight till the end on the right you will fin a narrow way going downwards, which spreads into other beautiful hill and the view there is OMG--IF LOVE HAD A FACE sort of breathtakingly beautiful. The way futher leads to Vagator beach. If I have to put my finger on one thing, not to be missed-- its has to be Chapora fort during sunset.