Start time:6 am from Baga beach,Goa
Avoid ride from the city.Select the country side route .You can type"Catholic Church, Panjim"as destination on map and select the walking route which will guide you through the outskirts full of natural surroundings.
From Baga ,early in the morning you traverse very easily through Candolim road which is otherwise very busy road. A very good condition road will take you through Shantadurga temple and from there through natural surroundings and small colonies and villas . A very very relaxing ride that makes your heart full of joy and lungs full of oxygen. After around 12 km of ride you have an option of traveling through jetty to Panjim.It consumes around 15 minutes.You can opt for it for a different experience.....or else you can continue your ride further by road.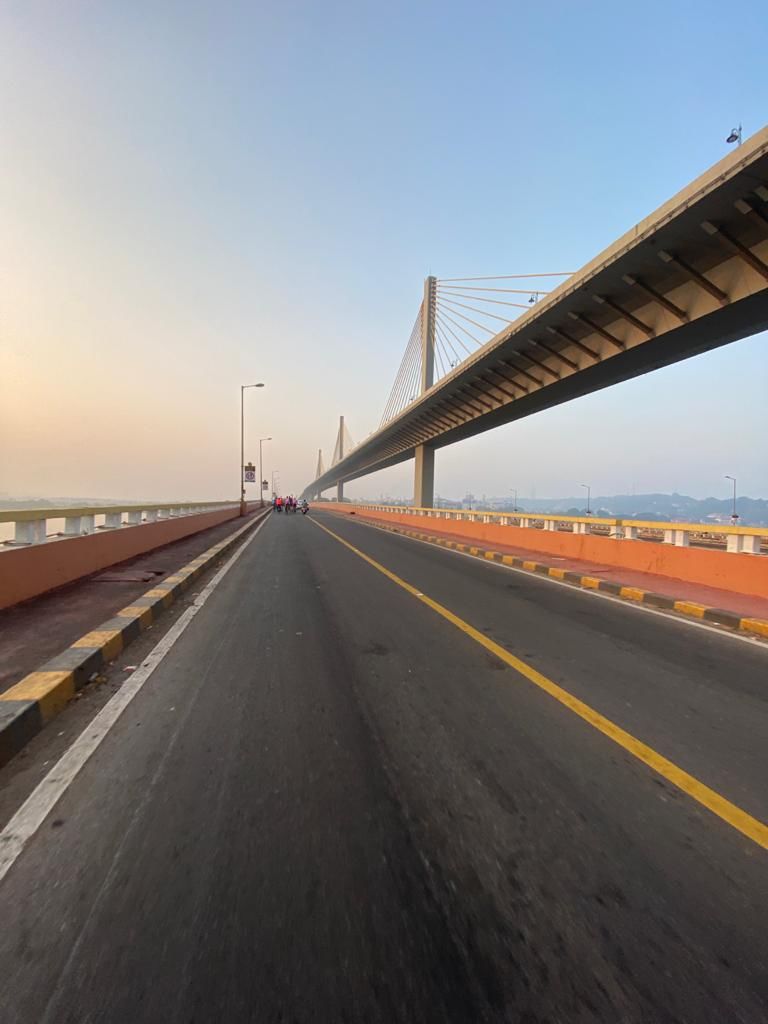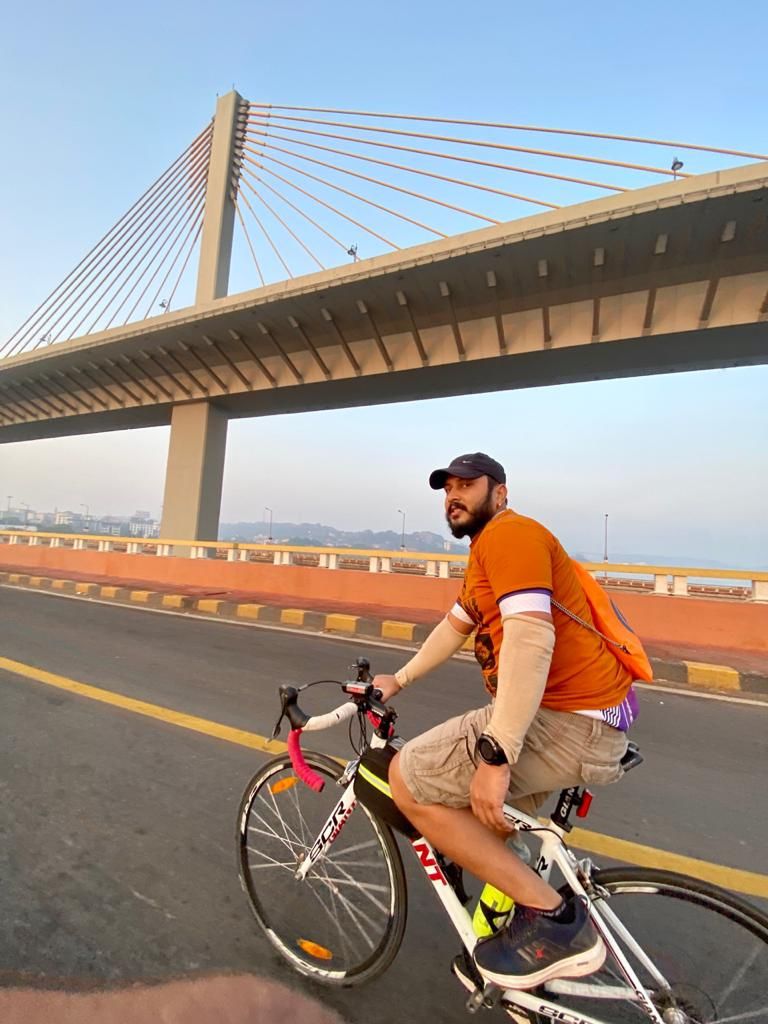 This road takes you to the bridge to enter into Panjim.A bridge that is beneath"Atal Setu" on Mandovi river.The cable styled bridge,will make you halt for beautiful pics in the background of morning.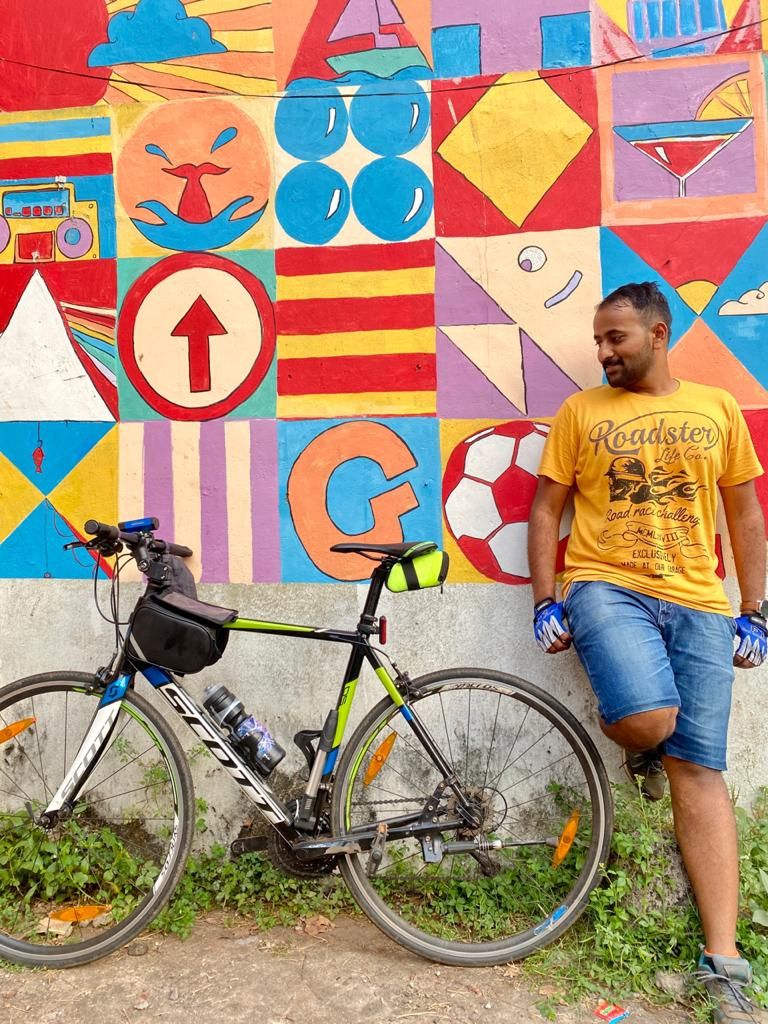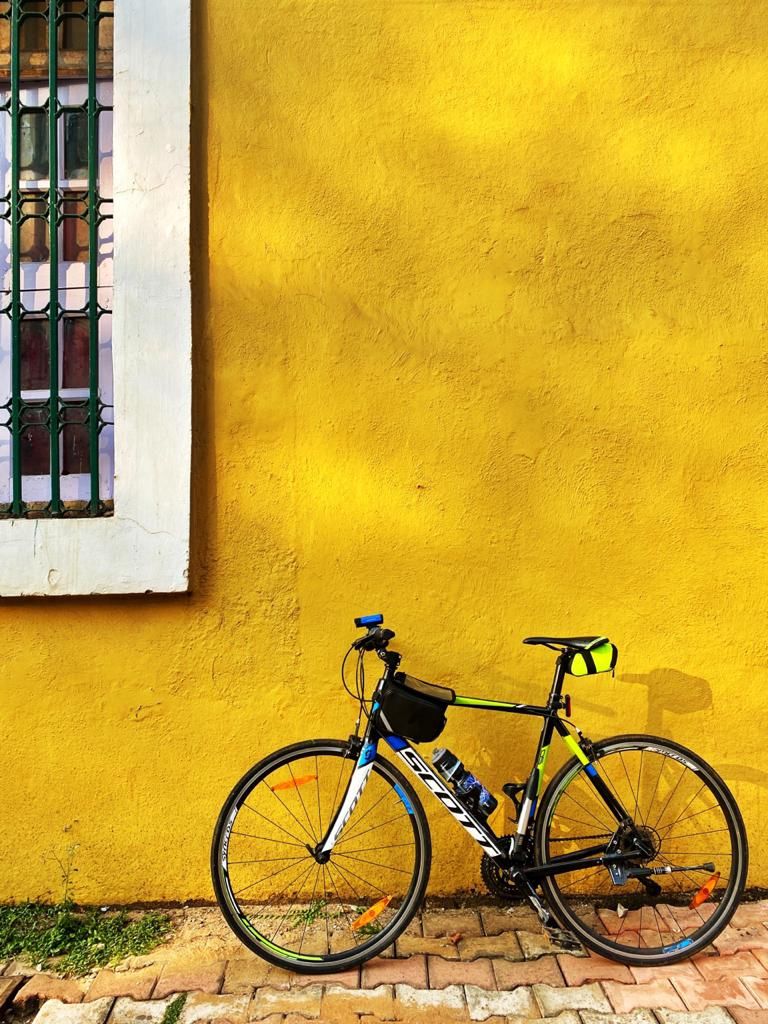 As you enter Panjim to reach "Catholic Church" or "Immaculate conception Church" you will pass through the lanes of Panjim having colour full walls and corners .A very unique 'open to air studio' type platform to catch photos with your Cycle...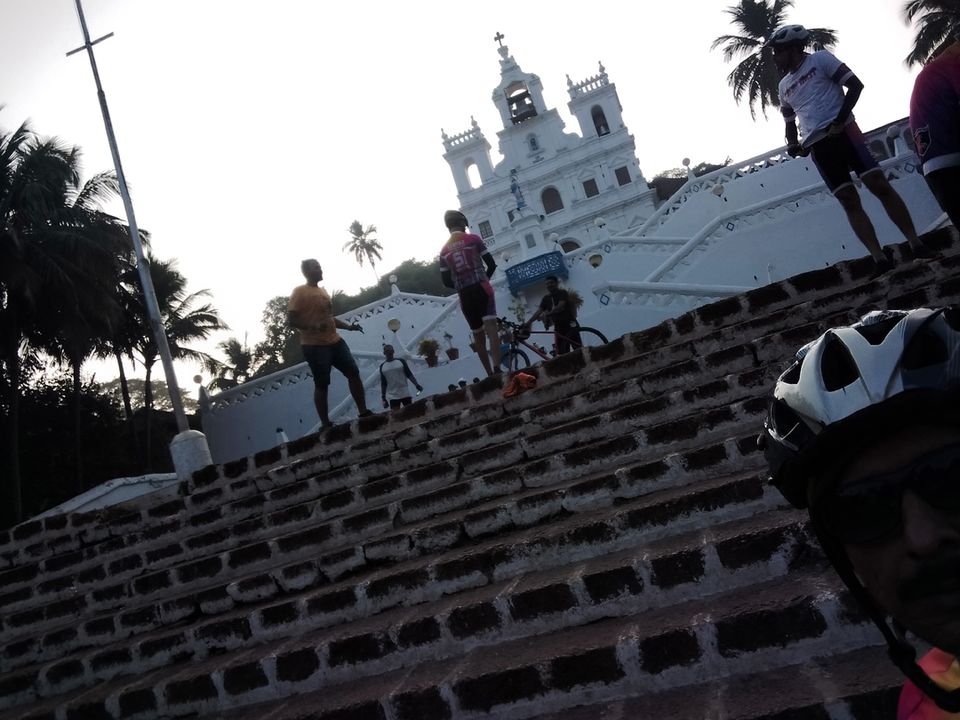 Reaching there and sitting on the stairs of the historical Church with your group in the background of Church is a different experience. You will see beautiful road islands from there tempting you capture in your memory and mobile as well...

Returning from there back to Baga beach,you see the casinos on Mandovi river and traffic on rise a little bit.You can return through city route or else again back through country side route....to avoid traffic and again load fresh oxygen in your lungs....
Happy riding.. keep pedaling !!
#goacycling #goa #catholicchurch #bagabeach