Beer and Beaches-These are the Star Cast of Goa. But this 'Rome of East' has much more to offer.  Sunburn just got over. Nevertheless the after effects were still there. Lots of planning  done as we were heading towards unarguably the most famous city of India. But once you enter this city, you will forget everything and get lost in its atmosphere. While Bikes and the Google Maps will make your life easier, the hustle & bustle of this city will never allow you to sleep.
Check out some of the things that you should opt for in Goa:
Basilica of Bom Jesus: This was the only time when I maintained muteness in Goa. The place is situated  in Old Goa. There is not much difference whether you are alone or with someone, you will surely end up talking to yourself.'Bom Jesus' the term comes from Portugal and yes this place contains a beautiful Portuguese museum too.The museum depicts the Portuguese civilization. Starting from the weapons they used to their attire, the place will help you increase your knowledge about their reign and the culture. The Basilica holds the mortals remains of St.Francis Xavier. If you are heading towards Old Goa this place should definitely be on your checklist.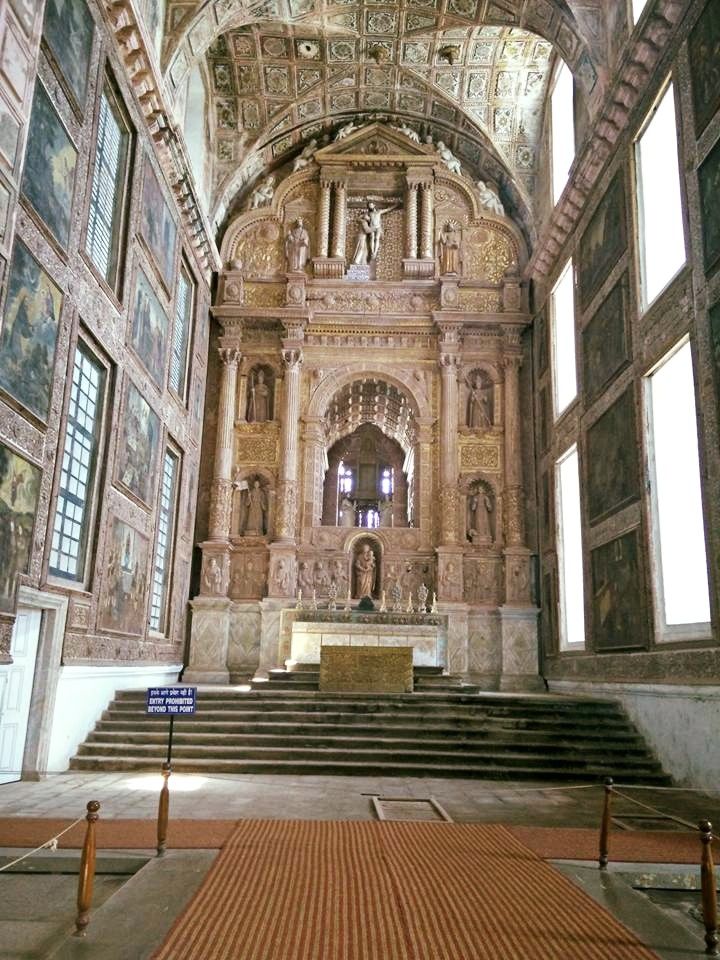 Pic Courtesy: PBR Photography
Aguada and Chapora Fort: Aguada fort is situated in the south of Candolim Beach. The history tells this fort was used to guard against the Dutch and the Marathas. The place is historic but a bit Overhyped.If you are looking for some beautiful views,go for Chapora.This place is not so well organized as Aguada but the views are so alluring. You will have a small trekking experience to reach the Chapora fort. One end you can see the blue water of the Vagator and the other end offers you the crowded Morjim beach. Chapora fort is also famous for the shooting of the Bollywood Blockbuster 'Dil Chahta Hai'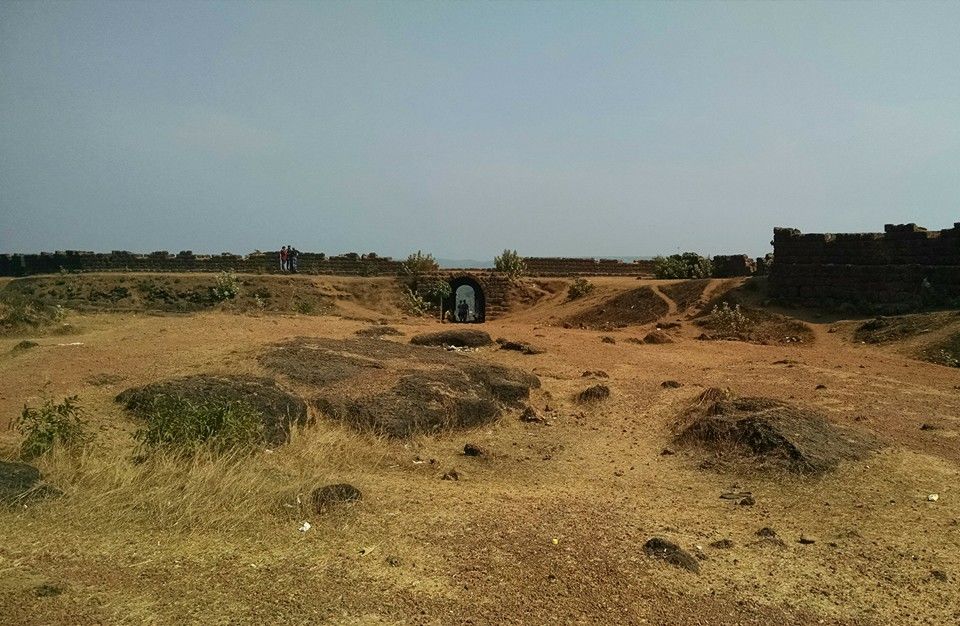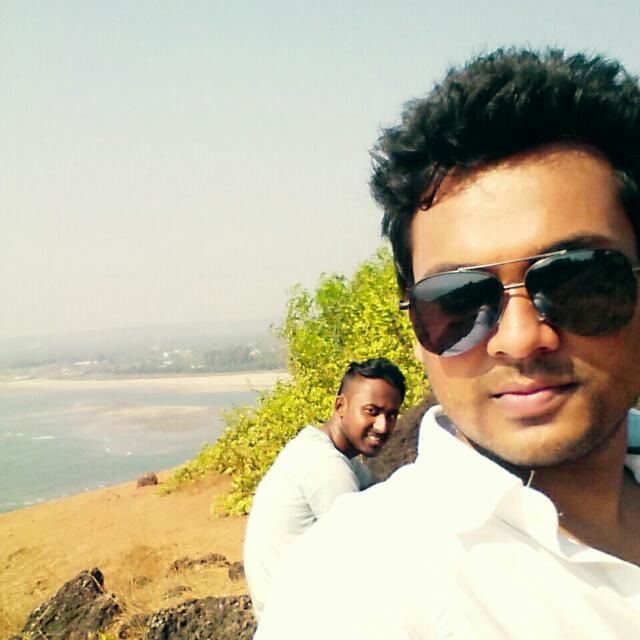 Pic Courtesy:Punyaslok Das
Panjim: Known as the twin city of Lisbon, Panjim is actually very beautiful.I did not feel this city is actually a part of India. Boulevard in the middle of the road for walking with benches in the shade, I mean where can you find this in India?  Our lady of the Immaculate Conception Church is the center attraction of Panjim. Deltin Royale Casino is the other reason for the crowd to come and visit this fascinating city. Due to a tight budget I could not add this to my checklist and I promise to do it next time.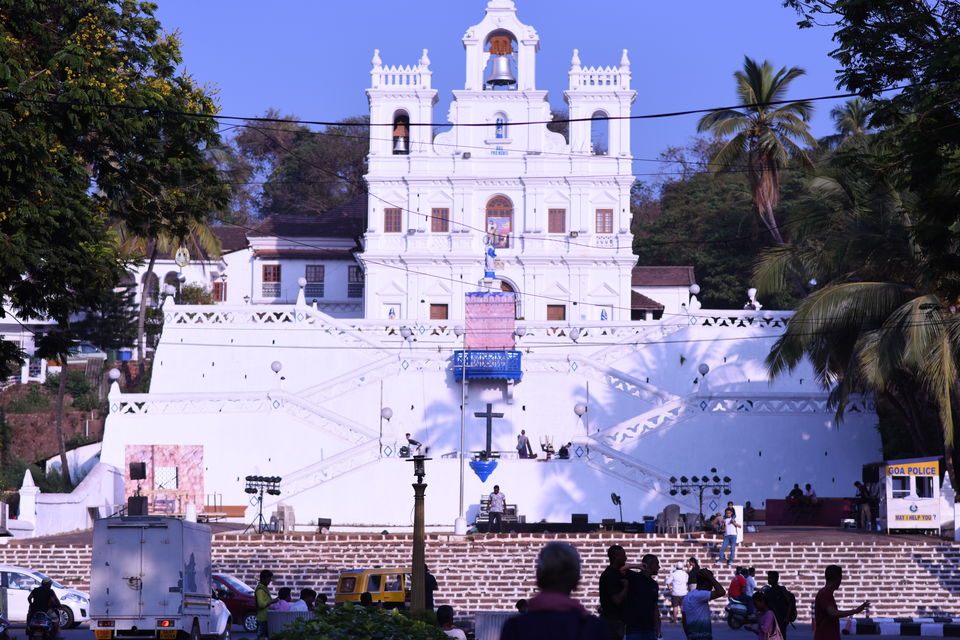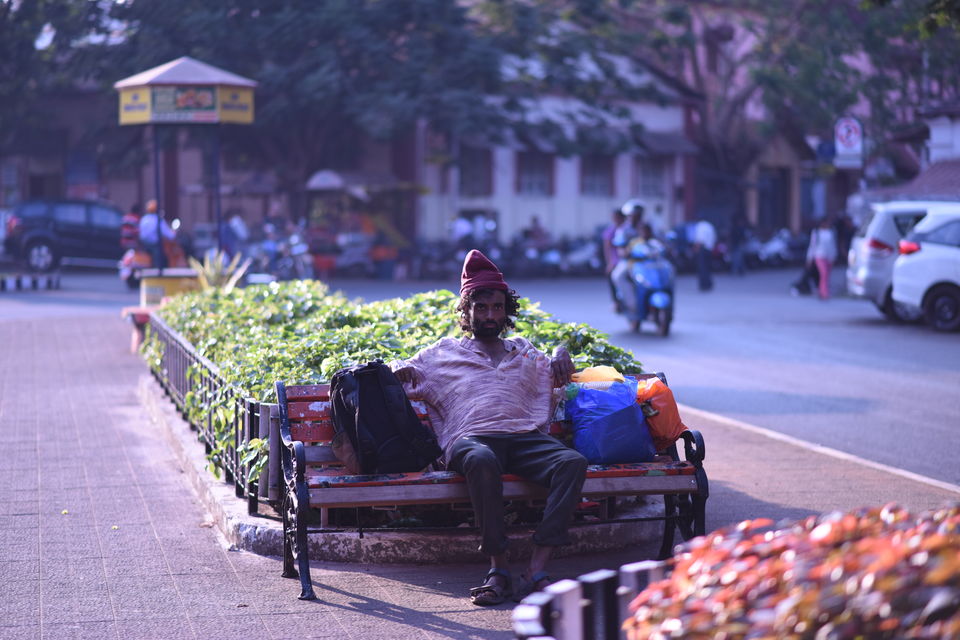 Pic Courtesy: PBR Photography
Reggae Parties at Arambol: Almost 25 kms from the North Goa, Arambol beach is famous for its Reggae Parties.This beach is called as the fisherman village and is usually less crowded. We went to the place at 1 in the night and I think this is the perfect time to visit Arambol. You will find a lot of Russian and Irish people over there. Make some friends and enjoy their songs and dance. There is a shop behind where beer is available even at 4 in the morning. Luckily we got something to eat as well and the Chicken Shawarma was really tasty. Weed Lovers this a perfect place to chill-out.

Try something new in Goa:No one knows you in Goa, then what makes you shy? Try something different, this is the thing that my friends taught me in Goa.Get yourself a new hairstyle or a tattoo. Be Crazy Be Mad.
Pic Courtesy:Punyaslok Das
Goan Thali in Goan Spice: Goan Spice is a chain of restaurant that is very popular for their regional food.We went to the one near Anjuna Beach in North Goa.Spend just 130 bucks and you can have a perfect lunch in Goa.The meat of the shell or the pungent squids, with that the giant fish fry and a beer,what else you need.The food was so yummy that I could not help myself to give another try.
Pic Courtesy: PBR Photography
Kings Beer and the Cashew Feni- This is a prominent brand in Goa. Taste this, its not that bad. The other famous drink in Goa is the cashew Feni. This is a very cheap drink and very good for health. It symbolizes the Goan culture and does not leave you with any hangover.To be honest the taste is not that good but we did not wanted to skip anything.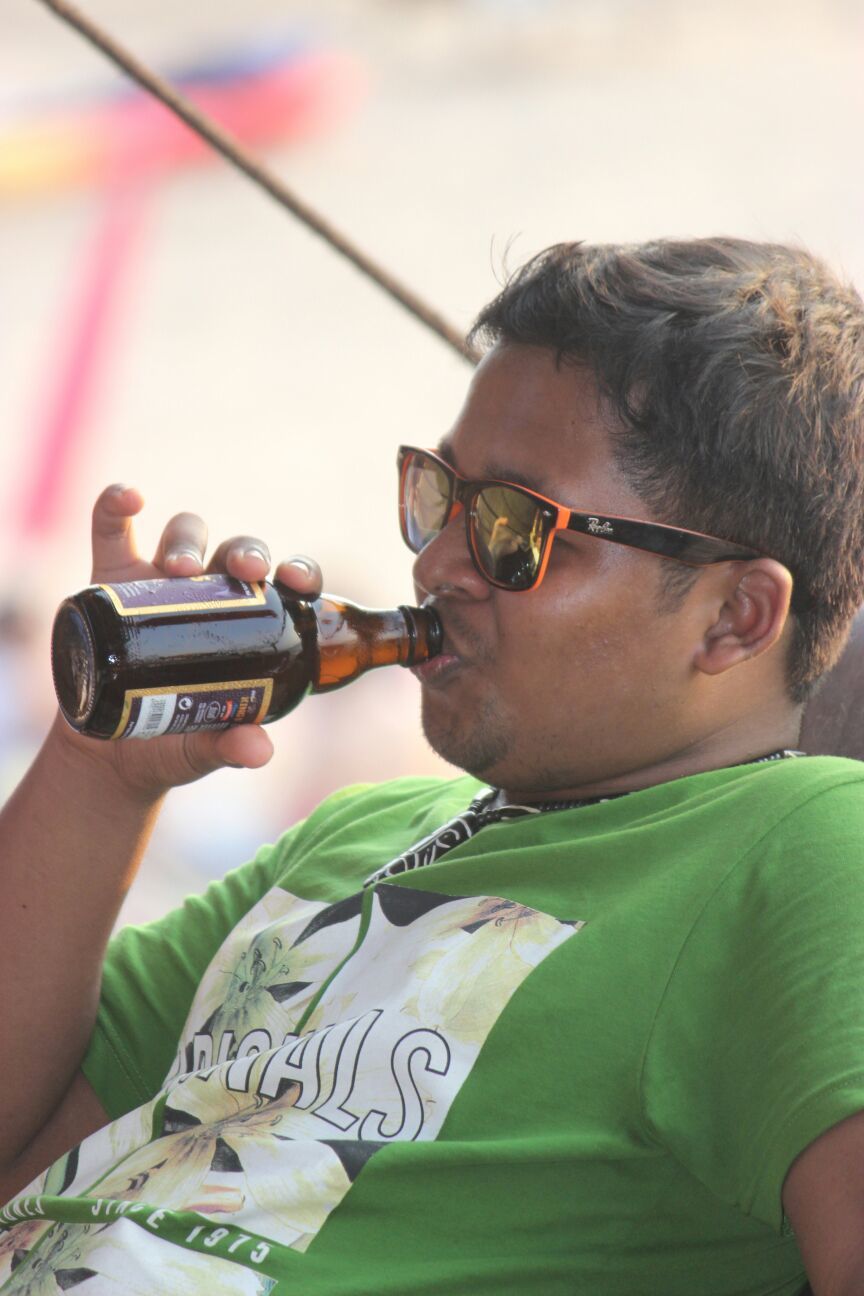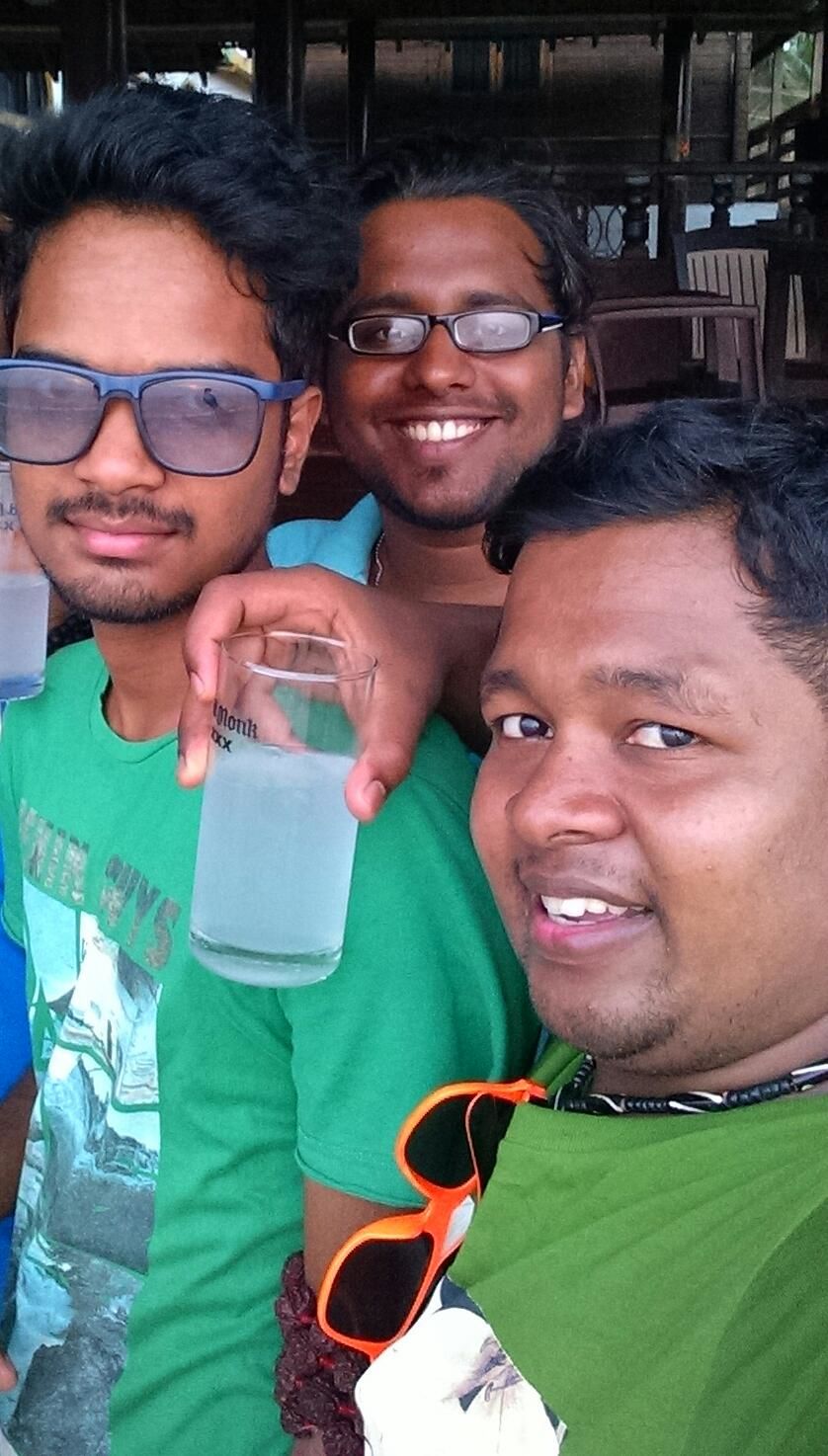 Pic Courtesy:Punyaslok Das
Parasailing in Candolim: Usually  I am scared of heights, but I always try to overcome this. 550 bucks was all I had to pay to witness this breathtaking experience.Initially we sat in a small boat and then we were shifted to a bigger one which took us to the mid of the sea.Two people were going at a time with proper safety gears. When I saw the first one going, I literally thought of quitting.I remember my legs shivering when I was wearing the safety gears.I was paired up with my friend and we decided to scream as loud as possible to lessen the fear.But the view from from the top was just awesome.We also paid an extra 100 bucks for the dip into the water. I was screaming with my lungs out but trust me this was one of the best feeling I have ever had. I think this was the best thing that happened to me in Goa.
Pic Courtesy:Punyaslok Das
Two years since I last met my best buddies and Goa gave us a perfect Reunion. There were many other places that we could have covered in these four days but then who cares !!!