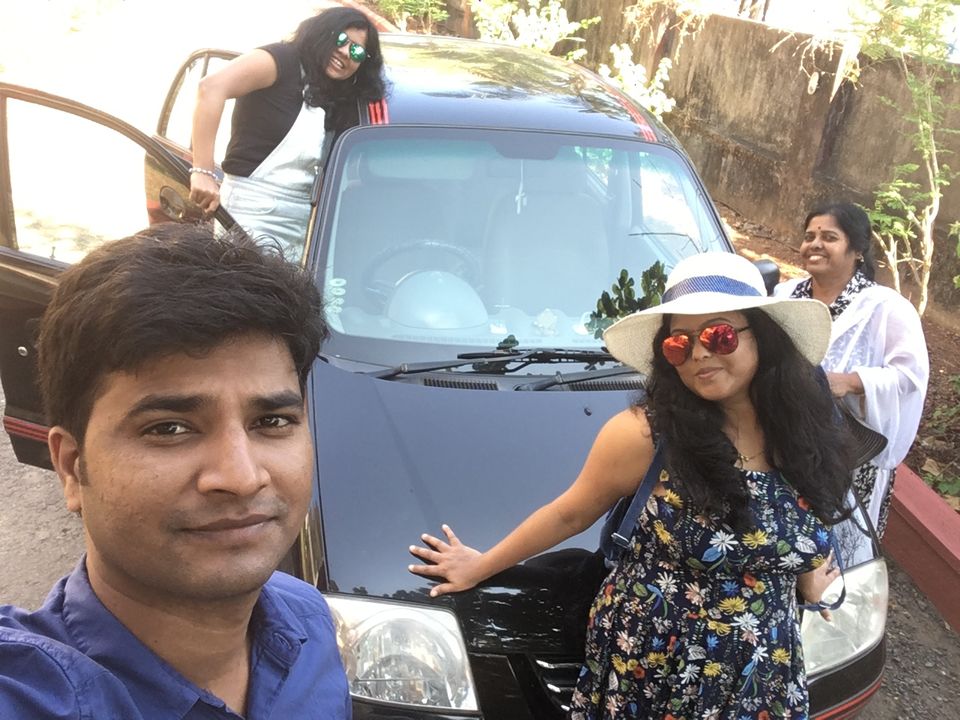 Goaaa the name has its charm within .Its my favorite place. I have visited Goa many times , as I have my relatives in Goa .This time planned to go for non relatives place , personal family trip.
Me and my mother and my sister and her husband joined us on this trip[4 of us ].
Me and my mother started from Bengaluru via Chennai vasco train , I had booked it the day it opens [180 days before in irctc] as the tickets will get over within an hour .Our train started on 22nd night from Yeshwantpur and we reached Madgaon by 12.30 pm next day.
Trip photos started with the beautiful pic , which I took from train .Somehow could not skip mentioning this .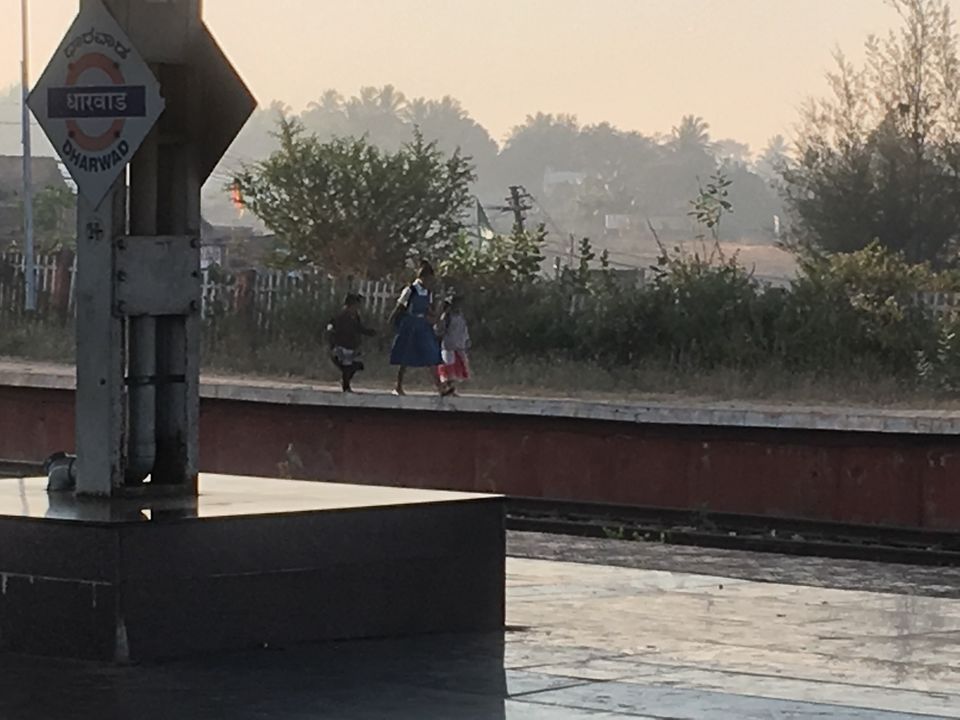 My sister and her husband started from Mumbai via bus on 22nd and reached madgaon by 2pm .
I had booked the homestay in Airbnb , Ciana had helped me book a 1bhk apartment from 23 dec to 26dec[checkout] .It had full fledged kitch 1 bathroom , 2 extra cots and bed, fridge oven and christmas ready home in a posh locality which was walkable to Zalor beach .She also helped me book a Car [ personal] to travel around goa which was around 1200 per day .Apartment booking costed us around 16k .
As we arrived at Margaon station , Ciana's friend Navur was there with the car .I had requested the pick and drop location as Margaon Railway station , as there are no uber or ola .There taxi's are available though but it will be little expensive .So Navur was very helpful and guided us the way to the Apartment using his 2 wheeler.All 4 of us checked in and got ready for the beach .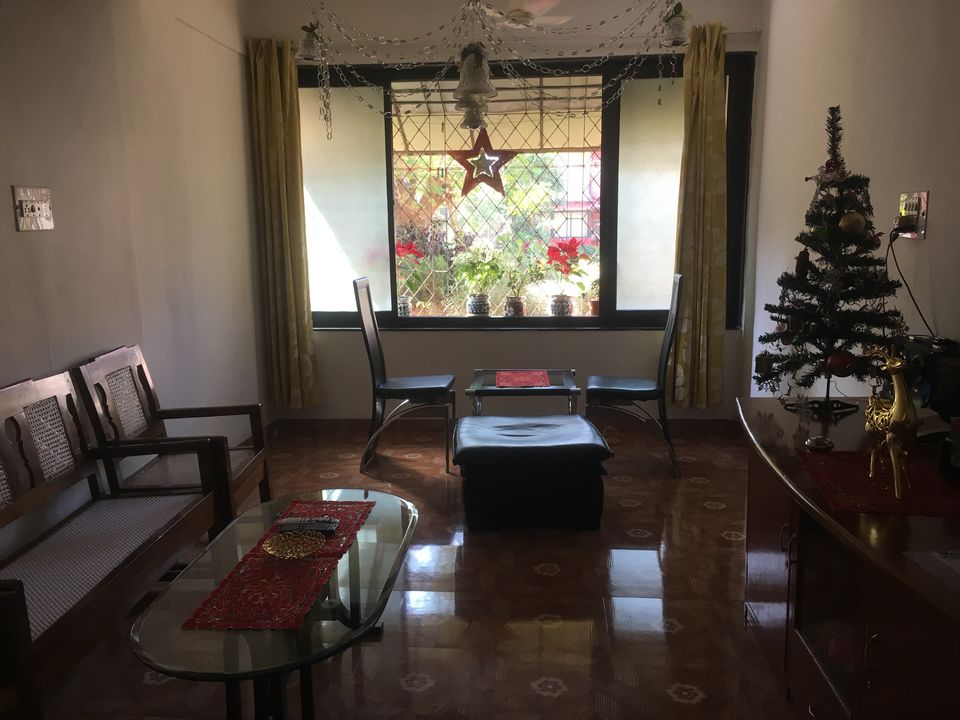 I had done some googling about things to do it had mentioned Saturday night market Arpora .
It was around 60 kms from my location .We finished our lunch in nearby restaurant and planned to visit the beach first which was walkable distance from our place.Our society where the apartment was located had many Russians and most of them were cycling or walking towards beach .The moment I had seen cycle i had decided am gone cycle here before I depart.
The beach was beautiful , silent and very less people.It was like private beach .Dur Dur tak khali khali .Can see some people enjoying the beach.After our cool photoshoot we started to Staurday night market Arpora.
Its really cool to drive on the streets of Goa .But in Panjim there was lot of construction activity huge Jams .Finally reached market by 7.30pm.Market timing is from 7pm - to 2 am .There were hell lot of people.It was like a fair .There were lot of shopd to buy accessories , shacks , eateries , clothes, Jhulas and some cool Band performing .This looked like normal fair to me .Its mainly targeted for foreigners, than local .But can spend some time here .Everything was very expensive.
Then we returned home by 11pm to our place .Save maps for your help as most of the place , you wont get network.
Next day we got up and went to the beach by 7am which is walk able from our home and spent cool time playing in the beach .Its a very nice and cool beach to enjoy .
Baby crab which i spotted: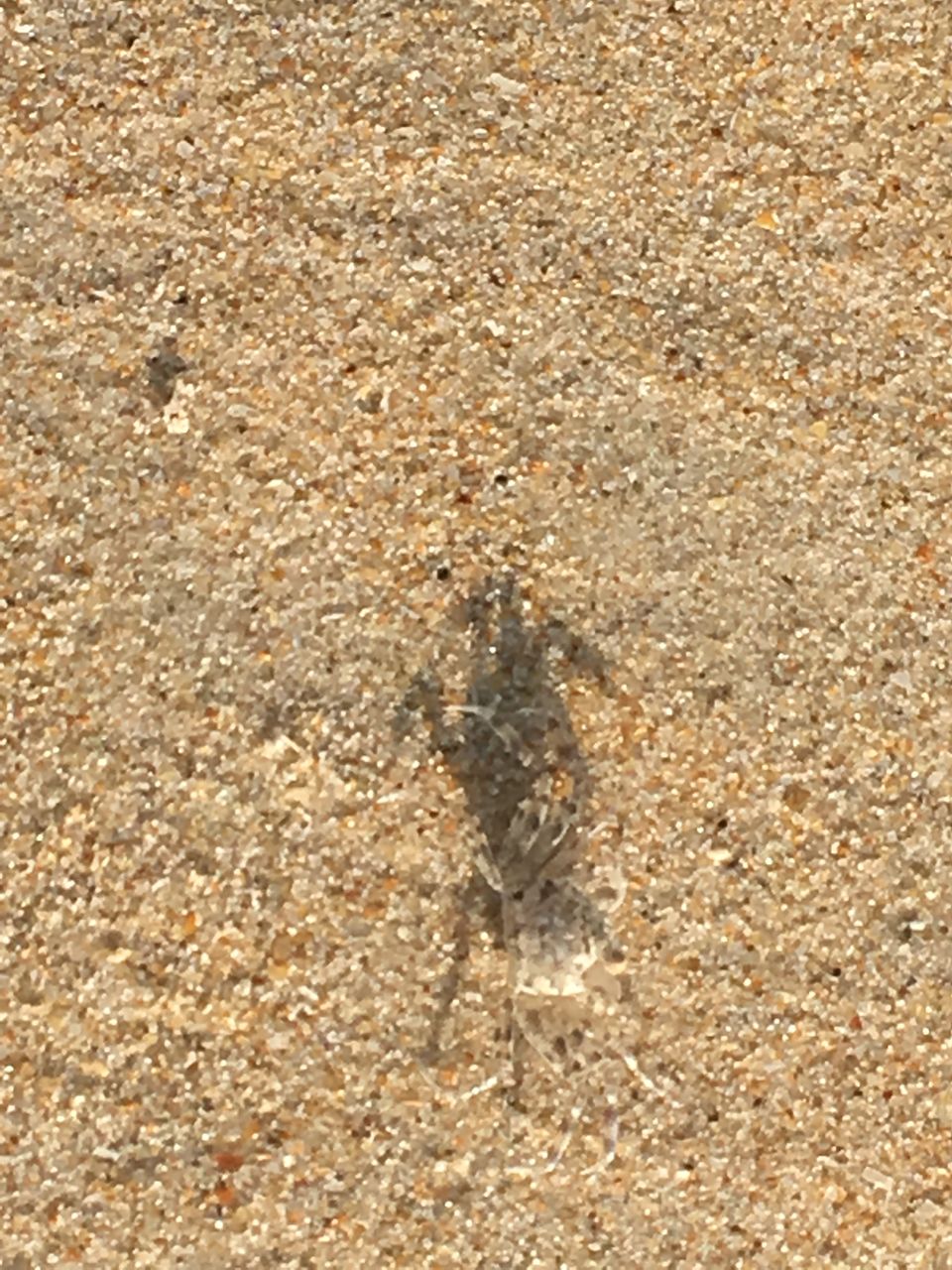 Around 9 am some person asked if we were interested to go for Dolphin watch boat ride- 500 per head.We said no as we had other plans.Me and my sister were wondering and turned to beach saying we are here since morning and dint spot a dolphin may be the person is bluffing and that moment we saw a Dophin Jump at the far end , den we saw many doing same. If you have plans for Dolphin watch boat ride do it in morning time, that is the time when they usually are spotted.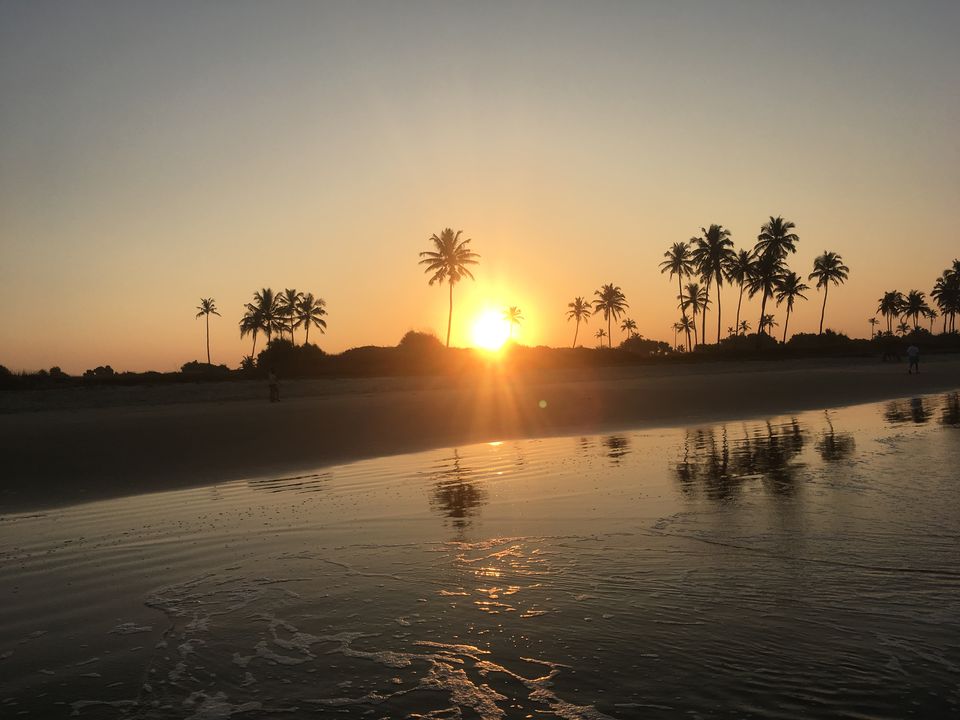 During my school days there used to be a ferry ride from Colony beach to Dona Paula.There I had seen many dolphins on the way .Since many ferry drowned that time so this ride was stopped am not sure if its still present now.
Then we headed to home and quickly had bath and next our destination was Our Lady of the Immaculate Conception Church,in Panjim. It was 1 hour from our place .This church is the one shown in Josh Movie.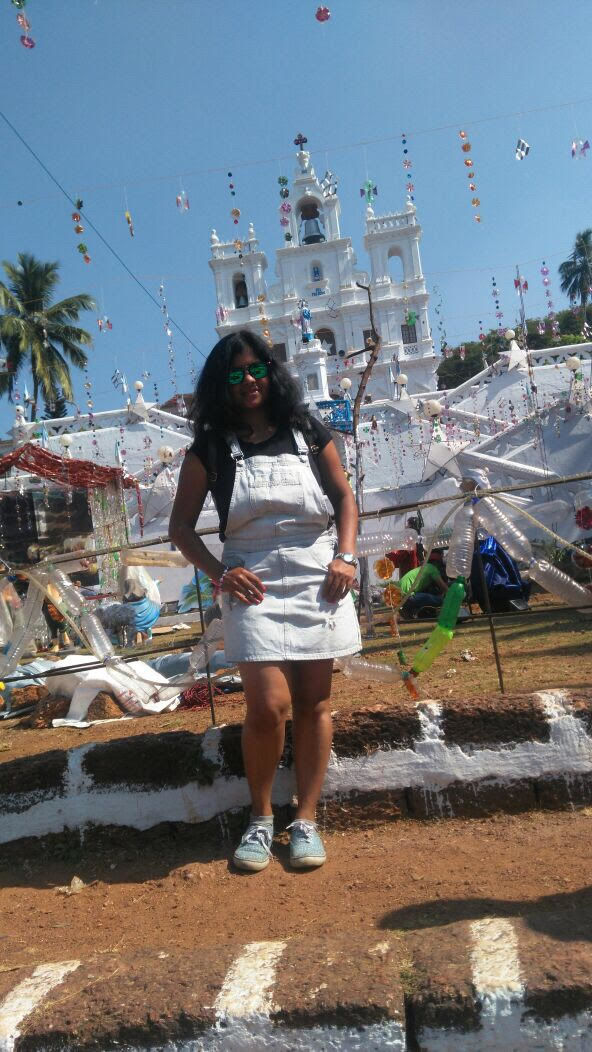 This church is beautiful and was decorated even nicely due to Xmas .We spent some time here and then headed towards chapora fort.
Chapora fort has good views can spend some 1 hour in this sereneity. We had prepared some egg biryani which we had on the way .Nearby area has Baga, Arpora and other known beaches.I had booked Cruise Ride on Mandovi river from Panjim at 5.30 pm , so had to head back to Panjim.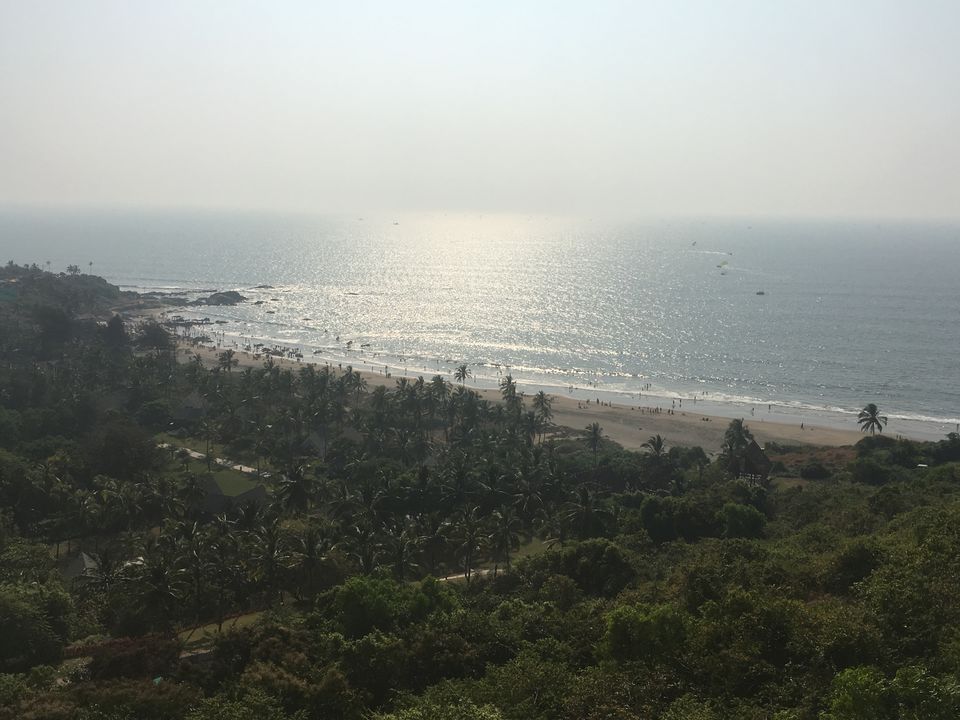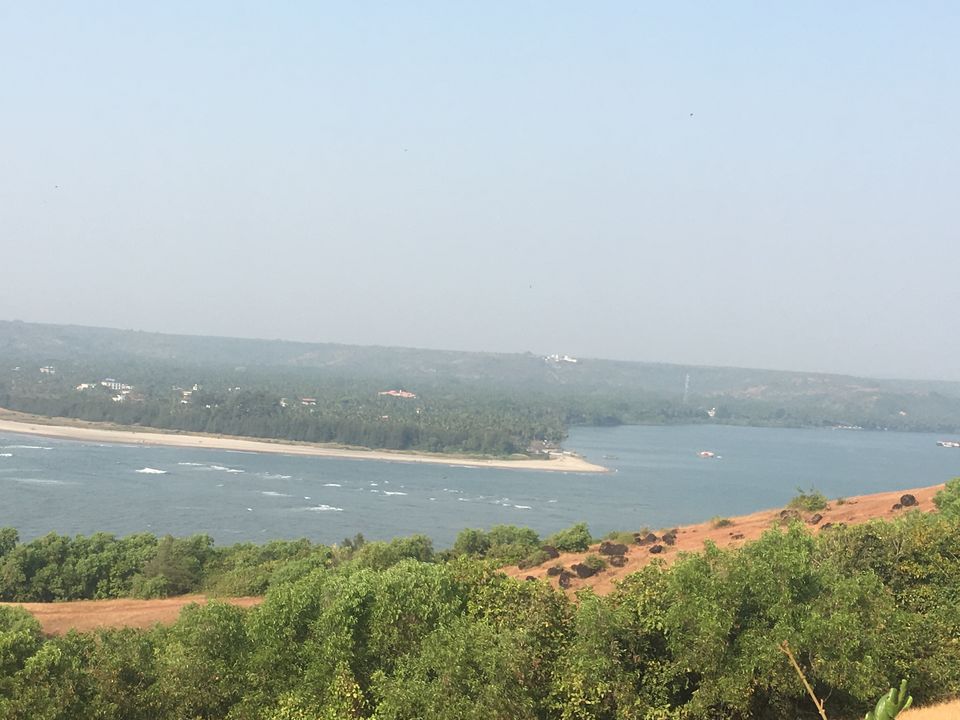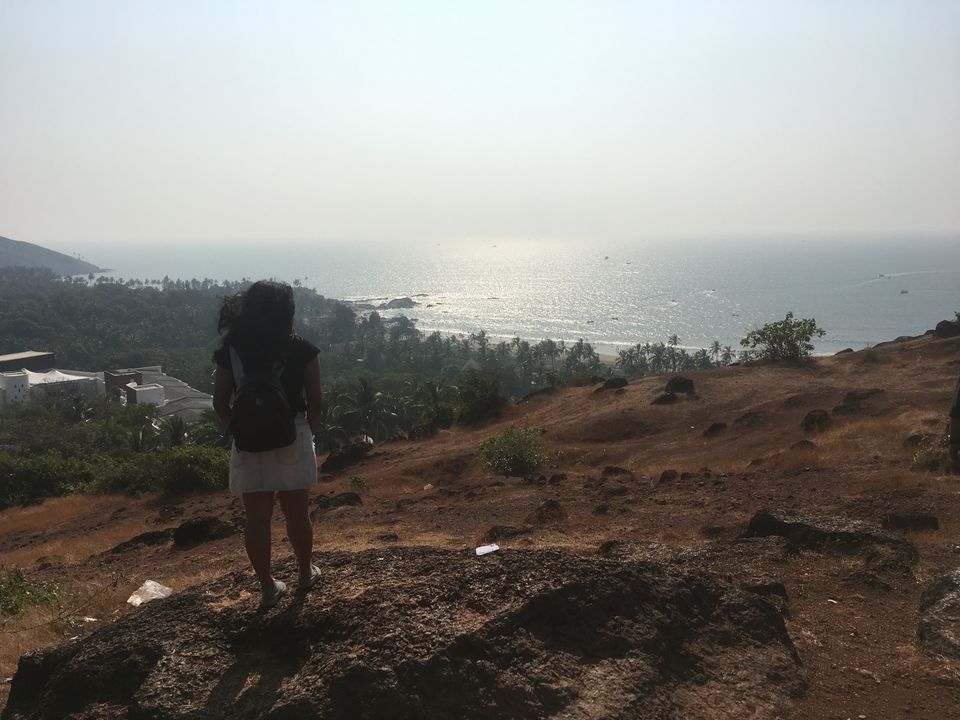 This ride I had booked in Advance from cleartrip , it costs around 350 Rs per head.There are many counters , so get down at the booked counter and be there by 1 hour before as I had to collect tickets and in the mean time my sister parked the car in the Mall [10mins].
Once you collect the ticket there will be queue to board the cruise .Do no take any edible items with you as they dont allow this.Once we board the cruise we have seats take the ones from where you can view the water and take pics.This cruise had a host who made kids , men , women and couple to dance on the floor .Also there were two performances from Cruise people one goan folk song maka naka go and other one Portuguese dance .It was fun filled evening as it got dark you can see the miramar stretch with many lights on the way and cool breeze .
Cruise including wait time is for about 2hrs .Then again we headed towards zalor apartmenton the way can see the christmas decorations.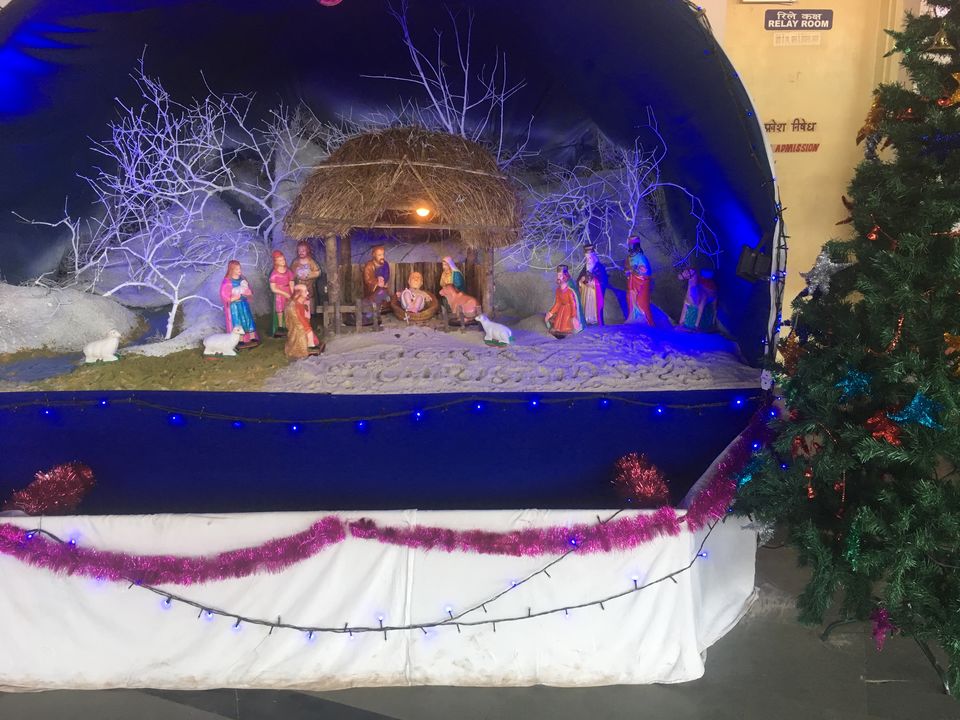 All street lite with lights and snowman here and there , christmas trees , stars and small stories decorated which shows Baby Jesus birth.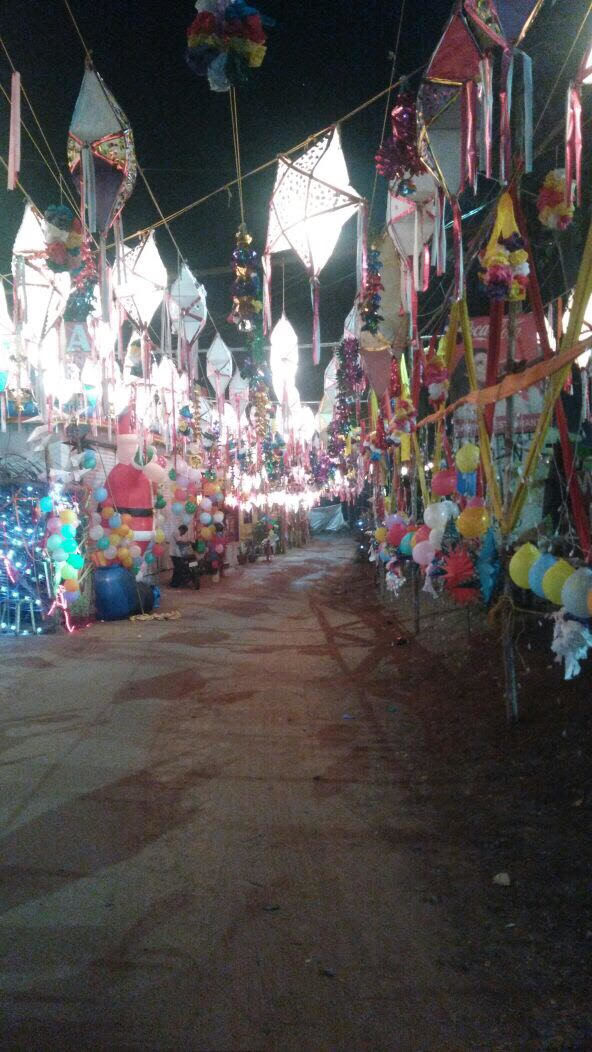 We had dinner on the way and slept off.Next day we had dumped all my iternary and the plan was to relax in one place , which is Zalor.
Next day there were cycles for rent outside our Apartment , so I took one [ 150rs ] per day.I told him that i will return cycle by 7pm. So we were ready and plan was to goto Colva which is nearly 10km from our place .I planned to go by Cycle alone.As there was nothing to hurry.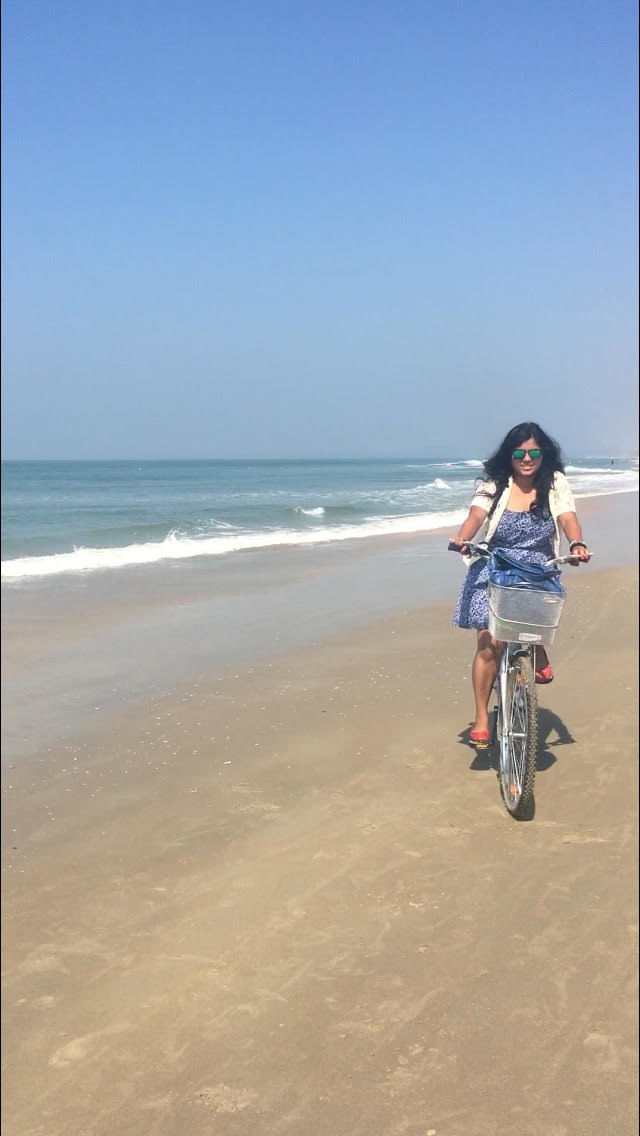 Whereas other members came by car.I enjoyed all the way ride to Colva. There is a beautiful church where prayers were being done on the eve of Christmas.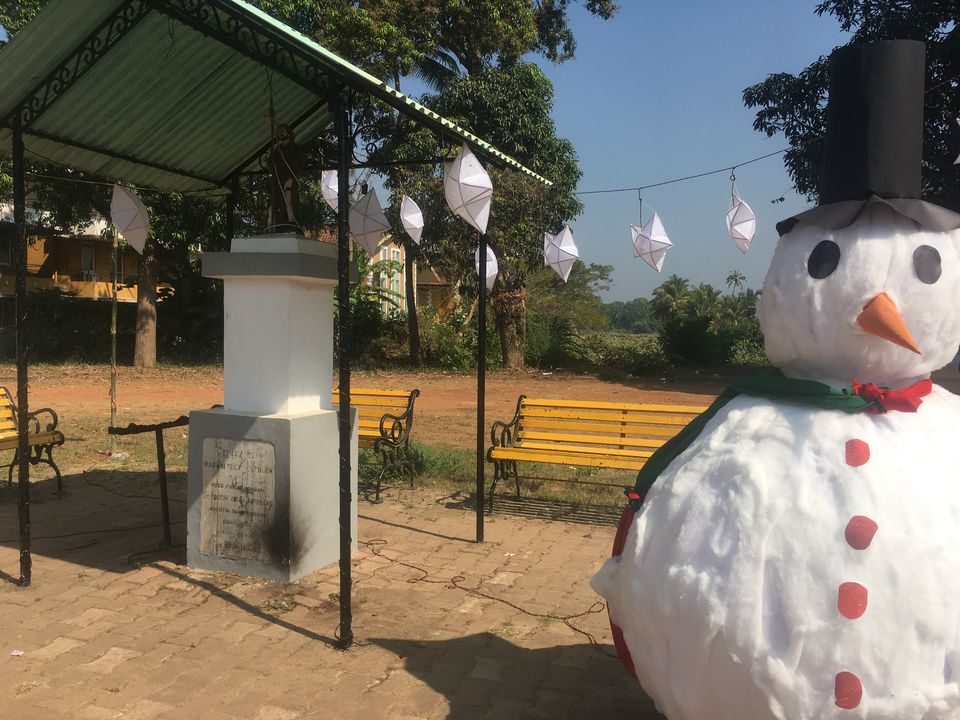 I reached place in 40mins .We dint go to beach directly as it looked crowded.We took a right turn to fishermans place.There I took my cycle and rode around beach side .
We spent sometime here , I headed back by Cycle.We all went Apartment had lunch on the way.Some good sleep for an hour and finally headed to beach again Zalor and stayed there till Sunset, which has no words to describe.
There was some parasailing with a dip in sea,on the beach .I was enjoying the beach so dint go for it .
If you are a non vegetarian and love sea food , you should go to Martins Corner.
Next Day we checked out and headed to Margaon station with all the memories .In station also I could see some Christmas decorations.I headed to Mumbai from here , with a promise to Goa that I will come back :)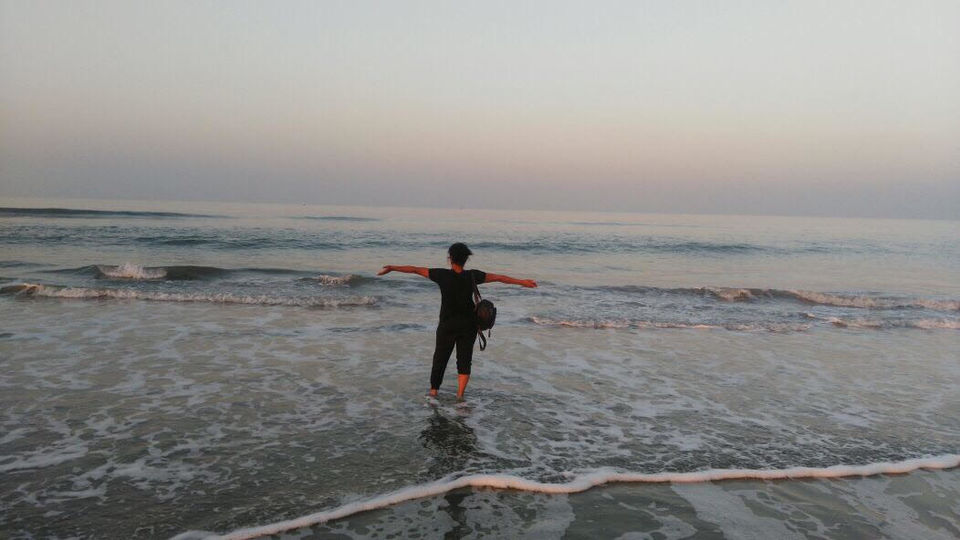 Thanks to Mummy, Reshi and Yogesaaa for this memorable trip .