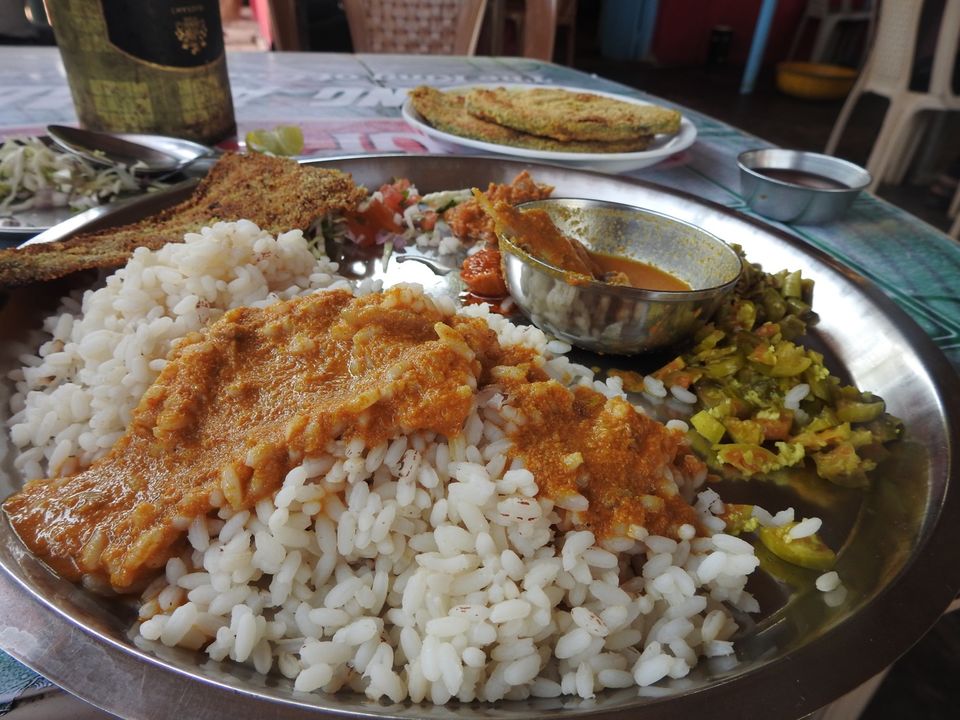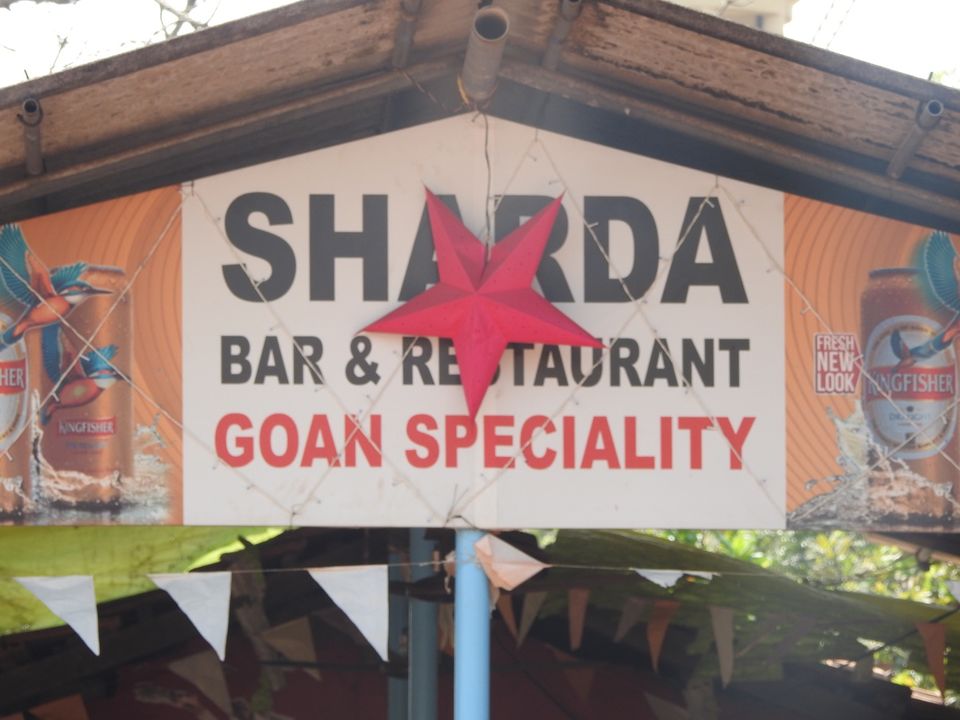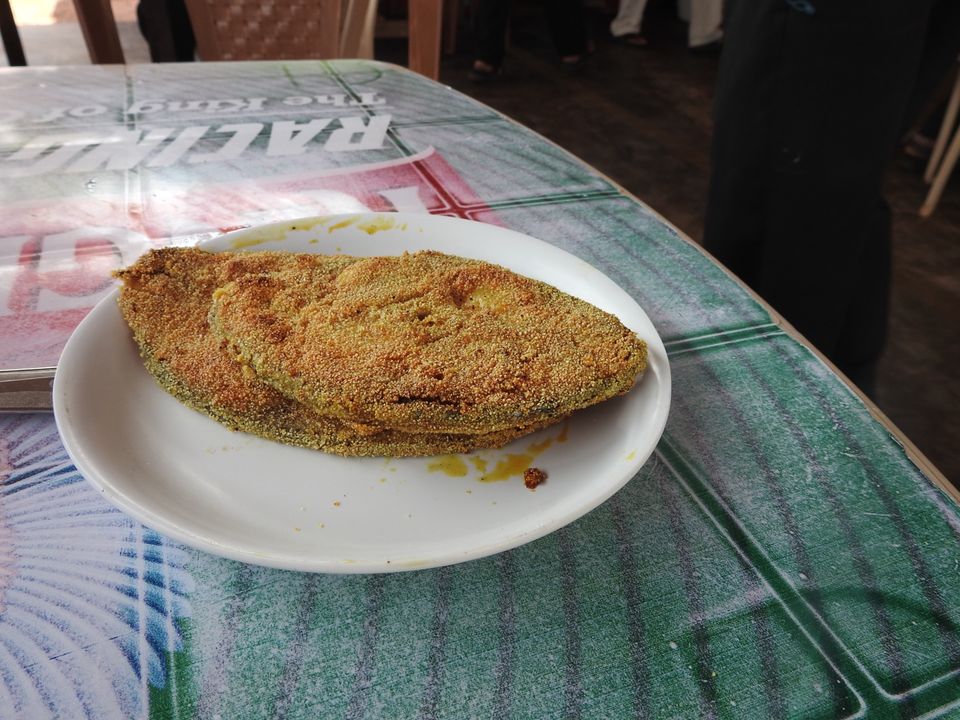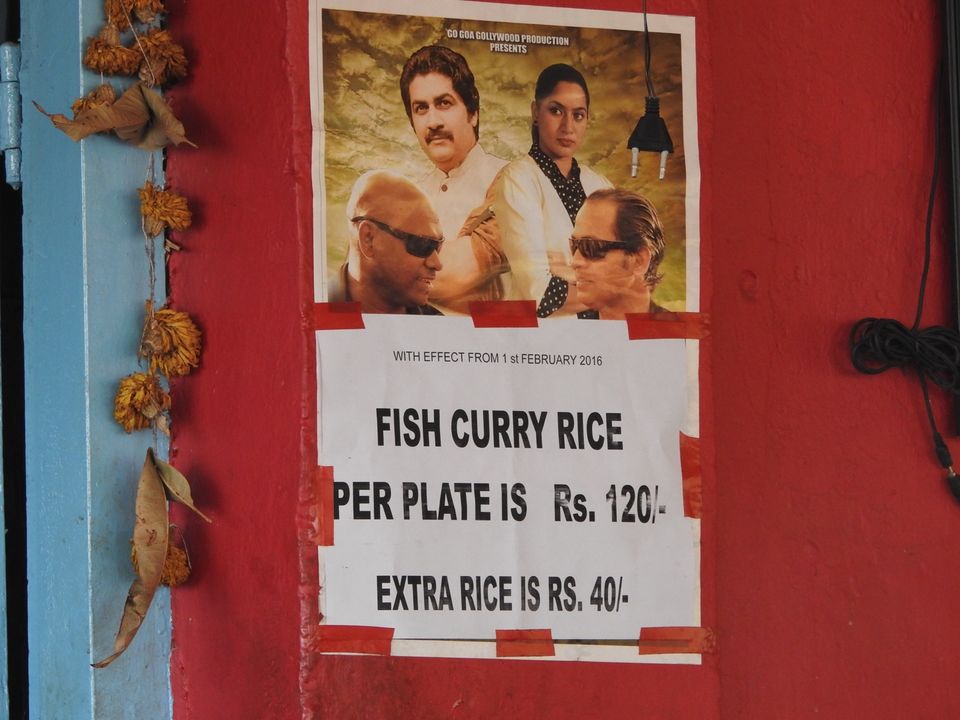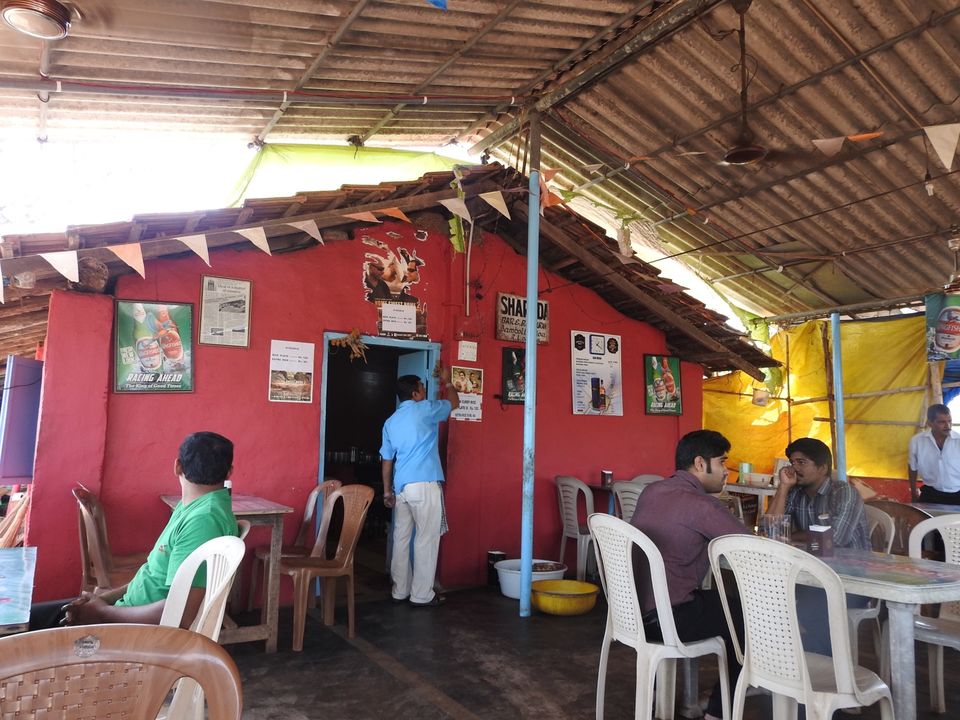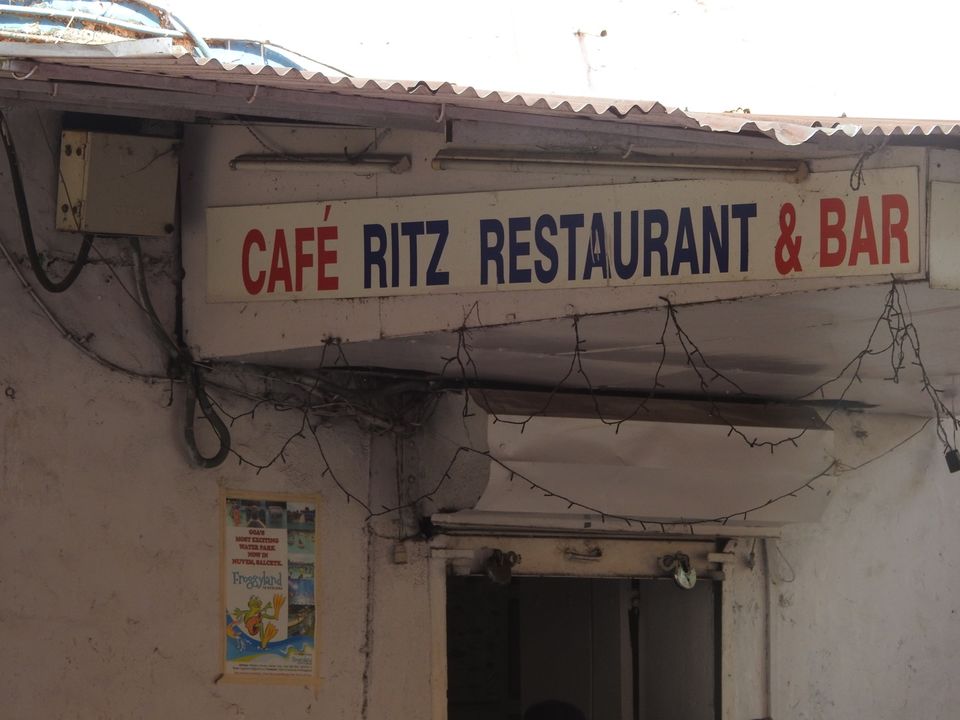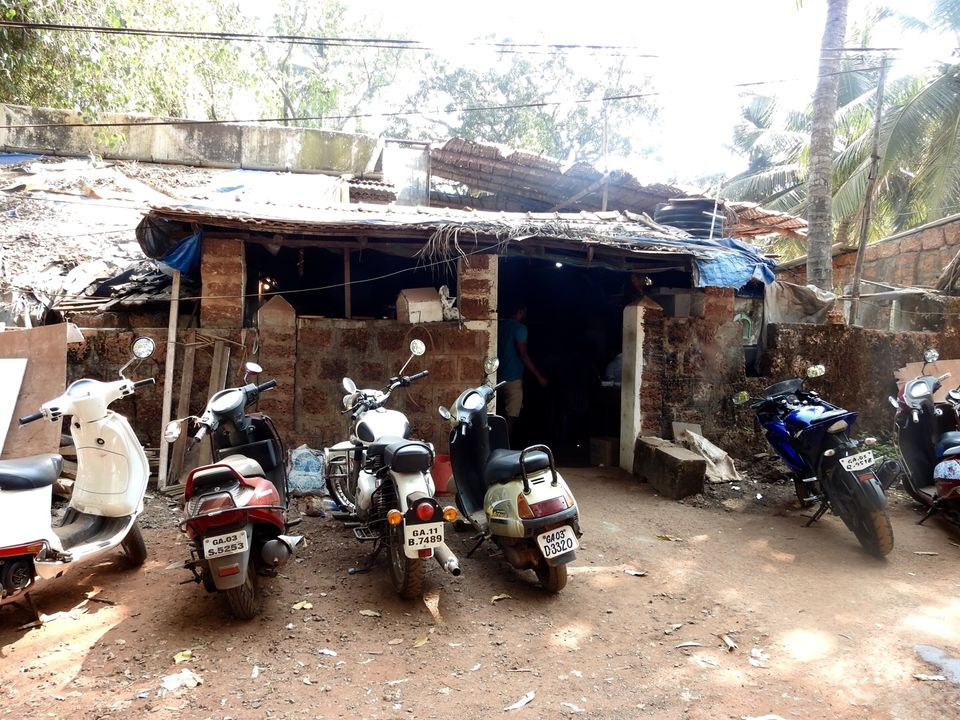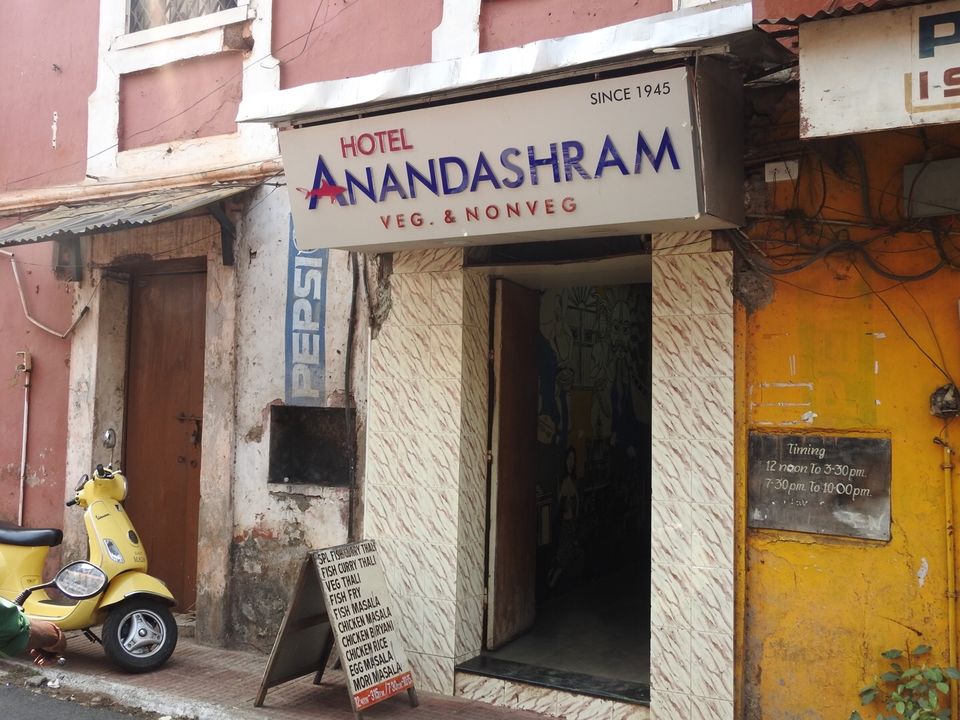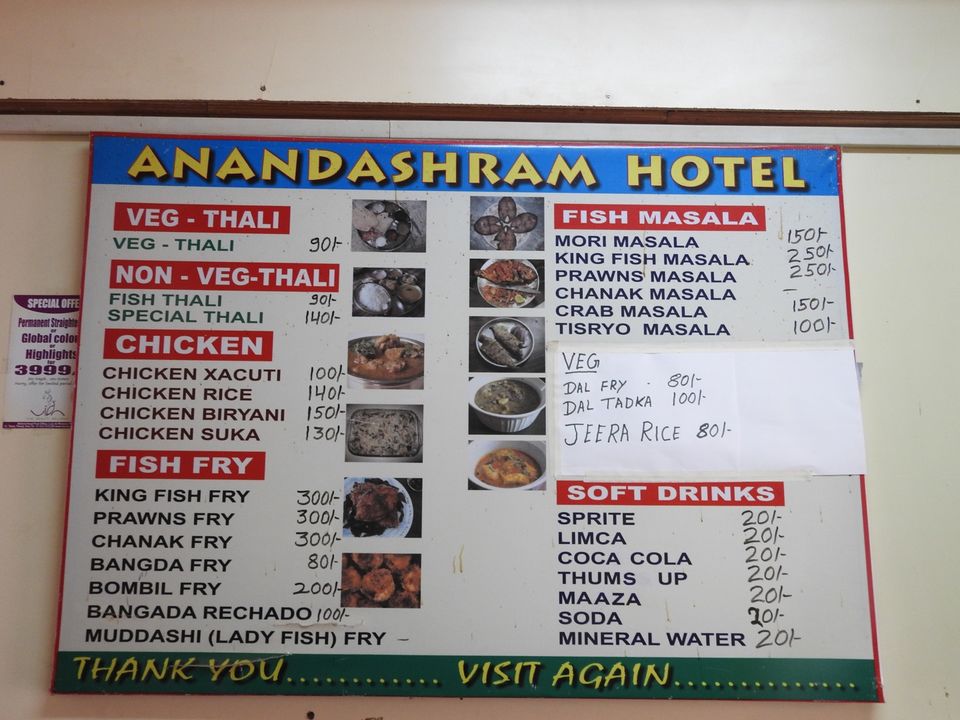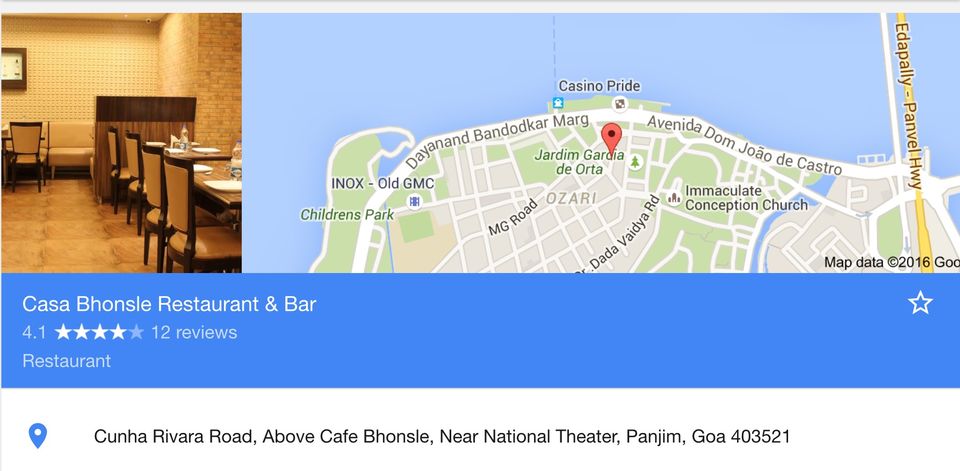 Goa !
I was there in Panaji or Panjim from Feb 5  to 8, 2016 for the annual carnival - VIVA CARNEVALE ! But this post is not about it.
I was pretty much focused on tasting Goan cuisine - sea food in particular and here are some of the joints to have drool worthy fish curry and rice ! 
Fish Thali is a sumptuous offering that has a variety of seafood - prawn curry, crab masala and a rava fish fry. Needless to add chilled beer is a MUST to complement the spicy fare.
This list is not exhaustive but in the four days I was cavorting around town, I relished these five top places.
1. SHARDA Bar & Restaurant. On your way to the airport from Panjim, on your left,you will come across a massive Church in Bambolim. Take the immediate left and after 50 metres to your right you will find an unpretentious board SHARDA Bar & Restaurant.
If you decide to take a bus from Panaji or Panjim, go to Dona Paula and then switch over to a bus for Bambolim and ask  Flower Cross or Church bus stop.
A Konkani family runs this place. I landed by 12.30 pm with the smell of fresh fish frying wafting thru my nostrils!
I ordered a Fish Thali that came with prawn curry, Rava Pompfret fry and a crab dish ( seasonal)
And by 1.15 pm the placid environs were jolted by a steady stream of automobiles discharging eager customers and within minutes it was literally a fish market !
Moral of the story: Land up by 12.45 pm latest or you'll have to w a i   t.....
Incredibly popular with prince and pauper SHARDA is a MUST visit for fish lovers.
2. CAFE RITZ RESTAURANT & BAR 
Don't,don't, don't ever confuse this for RITZ CLASSIC which is another iconic restaurant for Goan seafood which is upmarketish.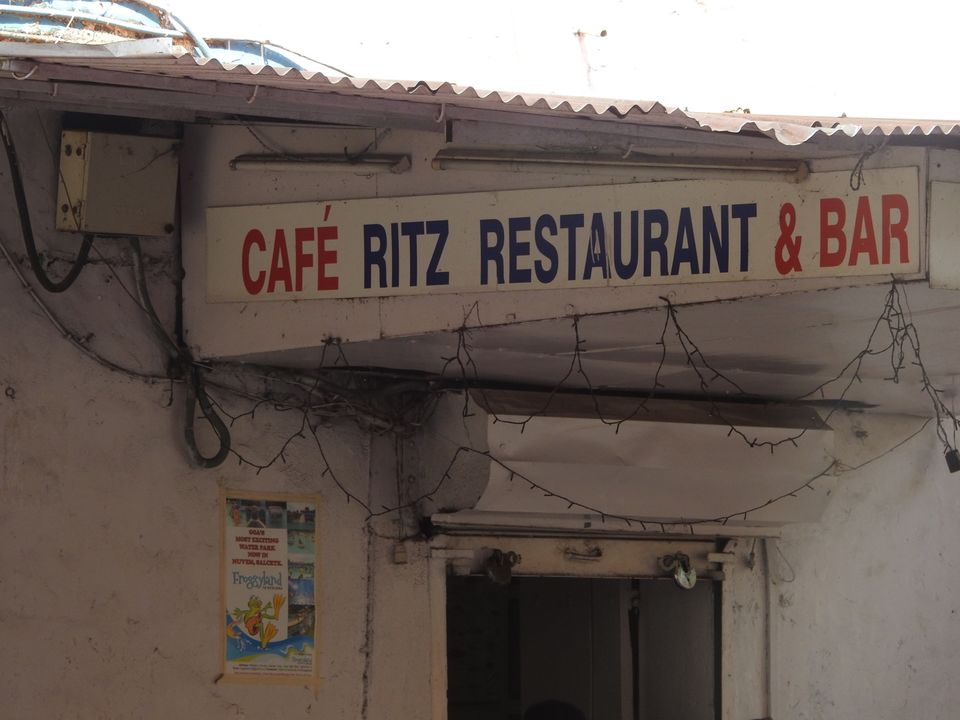 Cafe Ritz is a rundown,cramped space and the crowd is certainly not the fine dining, hushed tones type. Instead you will find a beer boisterous crowd indulging in loud banter.
But you will forgive all this and focus ONLY on the food because, arguably, they serve the best Fish Thali in Panaji.
Simply divine !
And the packed line up of customers waiting outside both to be seated and for takeaway orders is a simple testimony.
A unique feature about Cafe Ritz - While most other eateries serve Fish Thali only for lunch, Cafe Ritz serves it both for lunch and dinner.
Location: Duarto Pacheko road. Phone: 0832 - 2227335.
3. DHANANJAYS, BAGA BEACH.
I was inspired by an episode of Highway on My Plate to visit this place.
Directions: located on the way to Baga beach. You need to ask for Santiago resort and Dhananjays is quite close to it. It's an expedition and you need to ask for directions at every stage of doubt
No name board. A ramshackle thatched hut and the only indication of it being a food joint is the incessant stream of customers waiting for lunch.
i particularly loved their fish gravy. Unlike other places where they serve prawn curry with rice, Dhananjays serves ONLY fish curry with rice, at least that's how it was when I want.
Again, a no frills place more than compensated by homely taste and feel.
4. ANANADASHRAM: An established eating house, very popular with office goers who pack the place during lunch. Very reasonable rates. 
Remember to have their speciality dessert YERRA DURRA, a pudding.
Sumptuous and fulfilling !
Location:  31st January Road, Fontainhas, Opposite Hotel Venite, Panaji, Goa. Phone: +91 9823195245.
Another useful landmark is it is bang opposite another heritage Hotel Vinete which also serves Goan delicacies but not in the Thali form which is the subject of this post.
5. CASA BHONSLE : A country cousin of the famous Cafe Bhonsle, a veg joint famous for their Goan snacks and lunch. Situated on the first floor of the cafe, Casa Bhonsle has plush interiors and seats overlooking the bustling market area. A decent attempt at the Thali. No complaints.
Location: Near the now defunct National theatre. Well known. Just ask for Cafe Bhonsle. 
Well, one might curse me for not including RITZ CLASSIC near Municipal market which is what every website will point out when you talk about sea food.
i went off the beaten track to give you a glimpse of real, earthy tasty Fish Thali. Hope  you truly enjoy a nice meal.