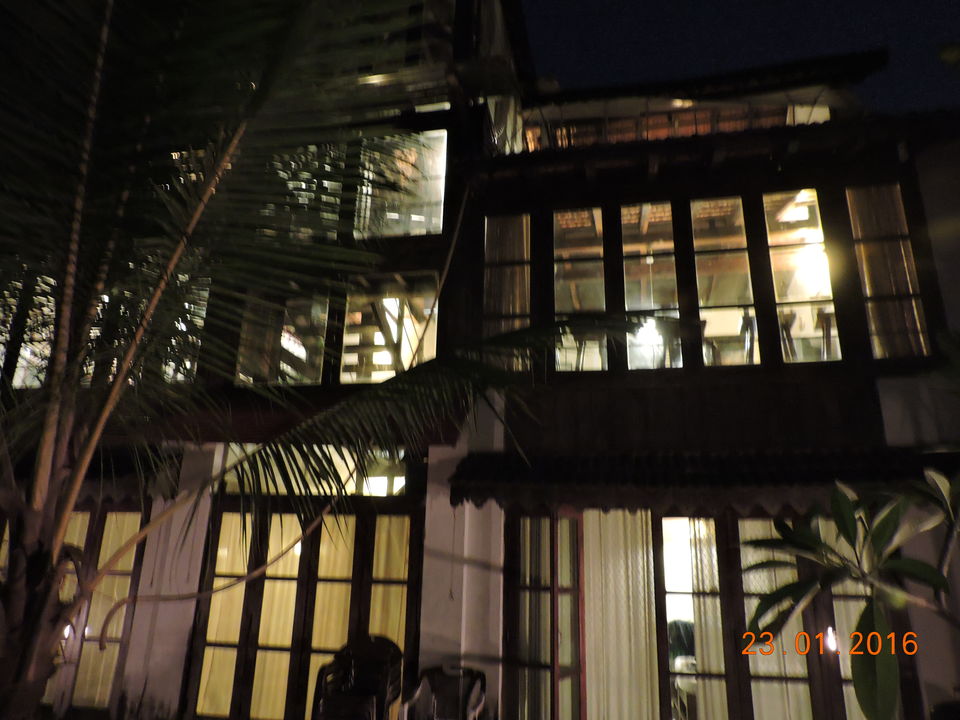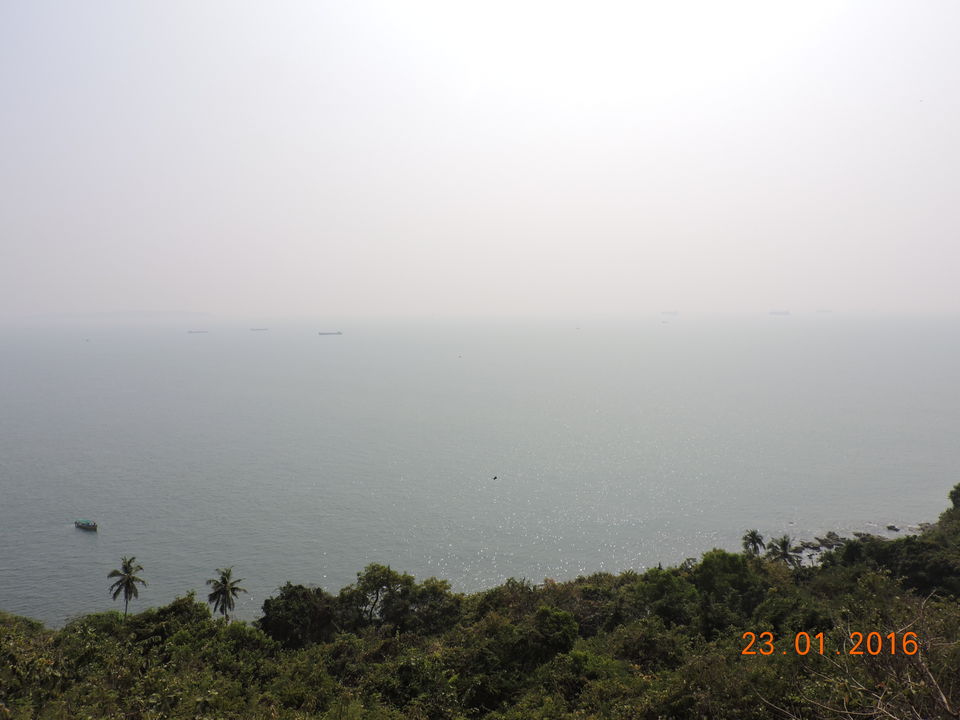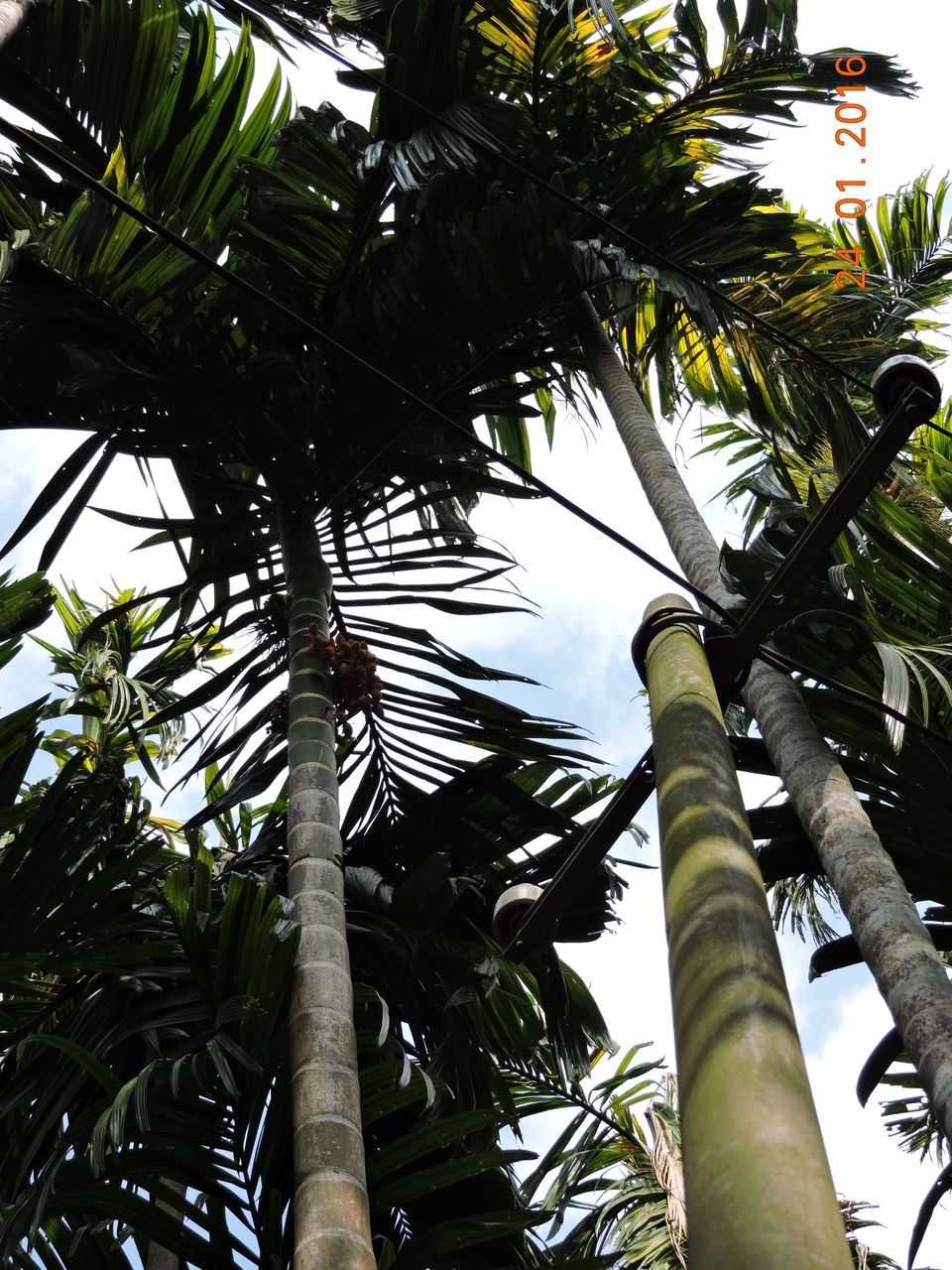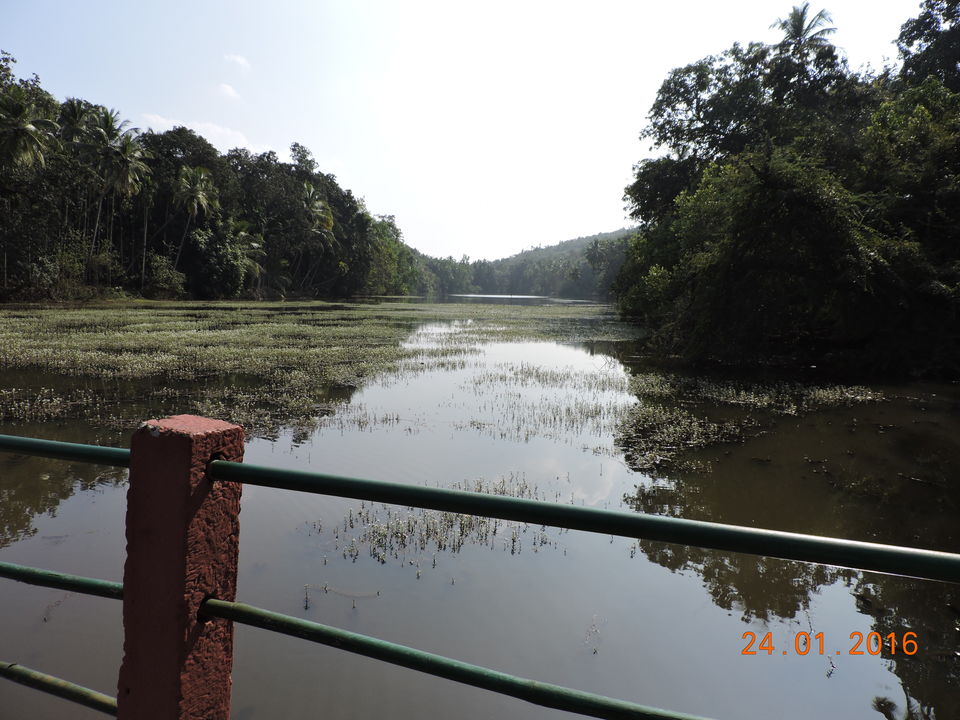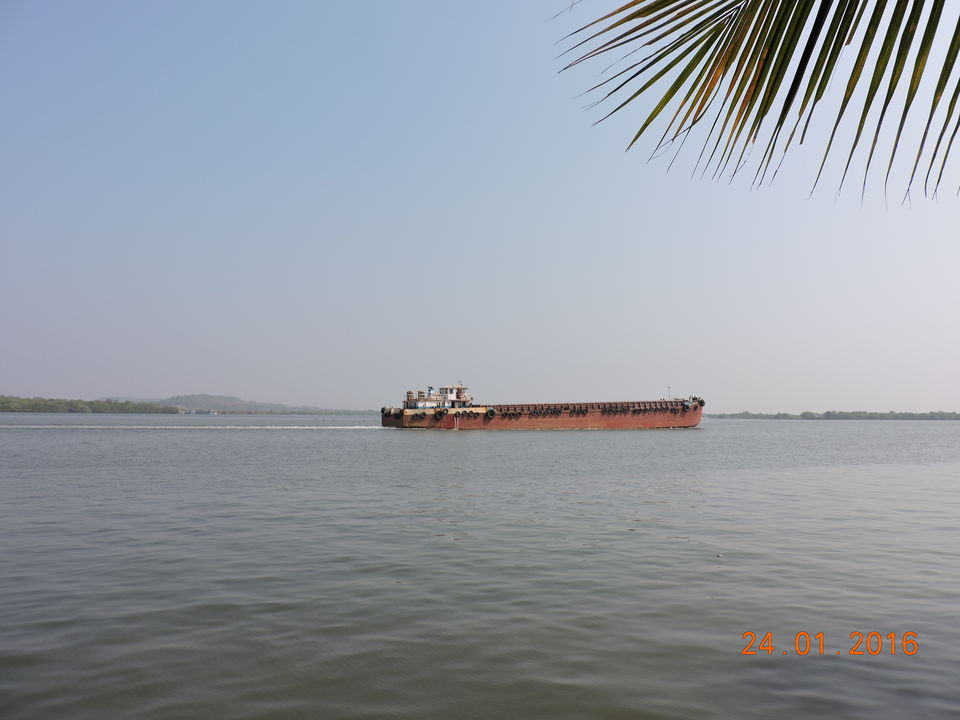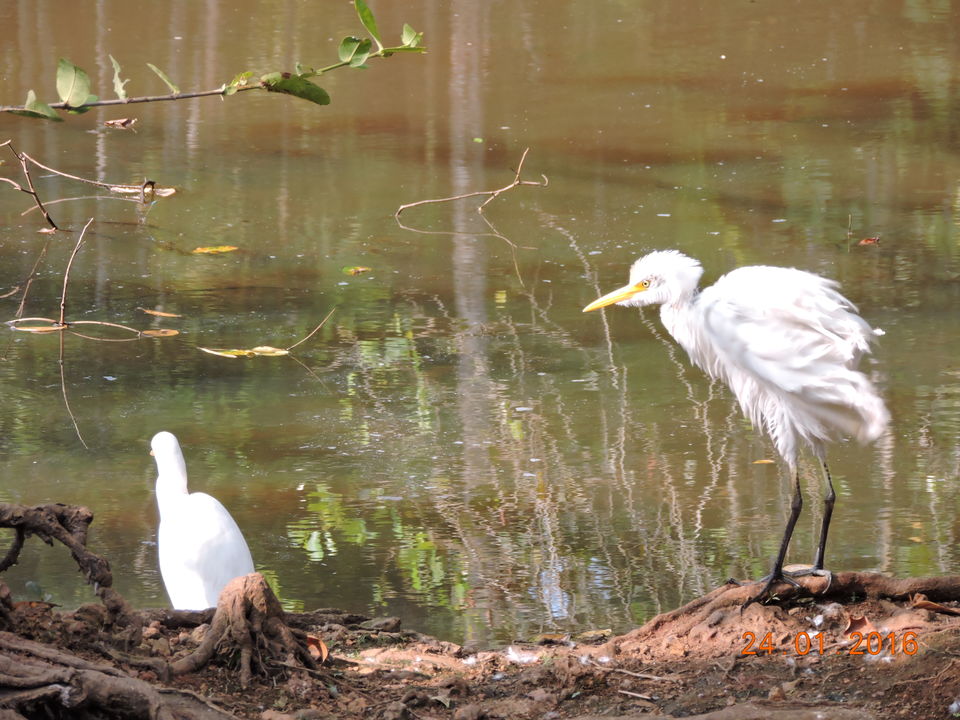 The not so conventional Goa
Few houses deserve to be talked about as much as the place and the trip itself!
At one of my recent trips, with my close group of friends, we chose to stay somewhere in Old Goa, away from the usual party places and hustle-bustle. In a quest to enjoy the riverside view, we came across an AirBnB listed property. It was a lovely chalet situated on the banks of Mandovi, in Casina Raibandar area. The Wooden Chalet, owned by Capt. Leo is worth mentioning and I would not be wrong to say that it was undoubtedly the highlight of our trip!!
How often do you otherwise remember waking up to the sound of ships ferrying across the river or early morning hear the screeching sound of sea gulls or the subtle conversations of fishermen over their morning catchments? Yes, it was by far one of the memorable stays that deserve to be noted down. The beauty of South Goa is deep rooted. The narrow lanes, brick-walled houses and the old churches still stand tall to hold the heritage which dates back to the 18th century, when the first settlement in Goa started. South Goa is also popular for its virgin beaches. The charm of Goa should not be limited to beaches and party places; mostly for tourists, beaches are the only retreat they look for in Goa. I had however planned our over-the-weekend trip such that we could taste all that Goa has to offer in a short span of time.
We planned our itinerary day wise:
Day 1: Some sightseeing
Old Goa churches– We included a few churches and the oldest being the Basilica of Bom Jesus in Old Goa. This is where the mortal remains of St. Francis Xavier are still preserved and millions of people still pay their respects every year. In old Goa almost every road will end with a church and it is so refreshing to see how well maintained they are.
Aguada fort–It is said to be the best-preserved Portuguese bastion in Goa built as early as 1600. The fort gets its name from the Portuguese word 'Agua' which stands for water, so this was a fort guarding water and strategic monitoring point for the Portuguese against possible enemy attacks. Since, it was a popular weekend this place was filled with tourists. I have still managed to capture few shots from the fort overlooking the blue sea.
Candolim beach – This beach has good water sports to offer and is recommended place for a good swim. Moreover, it is one of the best beaches to relax, listen to waves, to lie down for a sun tan, some affordable finger food, yummilicious snacks and shacks echoing with good music.
Martin's corner – If you happen to be a foodie and are anywhere close to South Goa, this beautiful joint situated in Betalbatim, must be on your list. This place is famous for its live saxophone music, old school look, and people dancing to tunes and to die for awesome food. We did not miss their recommended grilled garlic butter lobster. There menu is elaborate including exotic sea food platters, kingfish, shark fry, beef steak in Goan sauce and many more delicacies. It is truly a gastronomical heaven for food lovers!!
DAY 2:
Goa plantation–This 100 odd acre spice garden in the outskirts of Kolva beach, was where we were introduced to the concept of organic farming in rearing spices. Special thanks go to our tour guide and the lady who familiarized us to the different spices; reared, nurtured and exported from the plantation. I also landed up buying few chemical fertilizer free spices like clove, cinnamon, vanilla pod, and Neem tree extracts. It is indeed difficult to stay away from such deal when you are from a fast-paced city dweller yourself. We were also welcomed with a sumptuous simple home-made buffet, at the end of our tour.
The Kolva beach – Visiting Goa and not lazing around the beach is so not acceptable!! We made no exceptions and the moment we were tired after the long walks and trails we hit the white sand Kolva beach for an early evening breeze, nibbles, and some chilled beer. It is not uncommon to come across locals who offer back and foot and back messages at a nominal cost, on any beach in Goa. I must say, that day a foot message was a much need!! Grabbing a few beers and finger food, we engrossed ourselves in sports like beach ball and Frisbee. I didn't remember the last time I held a Frisbee. It dates back to my school days in Siliguri, where light outdoor games used to be one of my favorite pastimes, with my younger brother during our summer afternoons. I could not stop myself from making sand castles and decorated them with sea shells and pebbles.
Club Cubana –Even though this was my fourth or fifth visit to Goa in the last couple of years, this was the first time I got the chance to pay a visit to Club Cubana. I must admit the staff here is very courteous and the crowd was pretty decent. Since, pubbing is one of the only limited options that Mumbai offers, and I am quite acquitted with the footfall in most decent pubs around this island, Goa was no different crowd-wise. Yes, there used to be a lot more foreigners before, but since the 'Indian affordability' has increased maybe that's the reason I could only see Indians around.
Jokes apart! This is the only open pub in India, with different levels, which is literally situated on a hill. Wow! This place will automatically turn you high and leave you dancing till your feet gives up. If you like to party, you don't have to be a party animal but genuinely if you enjoy EDM music and don't mind a few drinks, late night with friends, this is YOUR PLACE TO BE!!
Day 3:
This was the last day of our Goa trip. I woke up for a not so early morning walk. I visited one of the oldest heritage houses in Casinha Ribandar area; The Solar dos Colacos mansion. This house is till date one of the grand properties, a 350 year old house, which is still maintained quite well by a family member herself. This was the neighboring property to the 'Wooden chalet' where we spent our weekend getaway. In case you happen to cross this part of Goa, a humble stop over for 30 minutes is much called for. This house is open for visitors on all days except on Sundays & public holidays. However, if you were me and you could convince the owner and get entry otherwise, like I got away with it on 26th Jan, national public holiday; then what can I say, you are as lucky as I was!!
The other end of fishing rod story–Well, the experience of fishing did not go quite as planned. I got hold of a fishing rod on the first day and had planned to take time out to get my hands on it. Unfortunately, being amateurs I could not get hold of a single fish!! What can I say YouTube videos are not always helpful!
However, the experience was quite enjoyable. Prepping up for barbeque for six of us was another adventure. Thankfully that had worked out quite well.
Day 4: It was time to say goodbye. Adios Goa, till we meet again!!