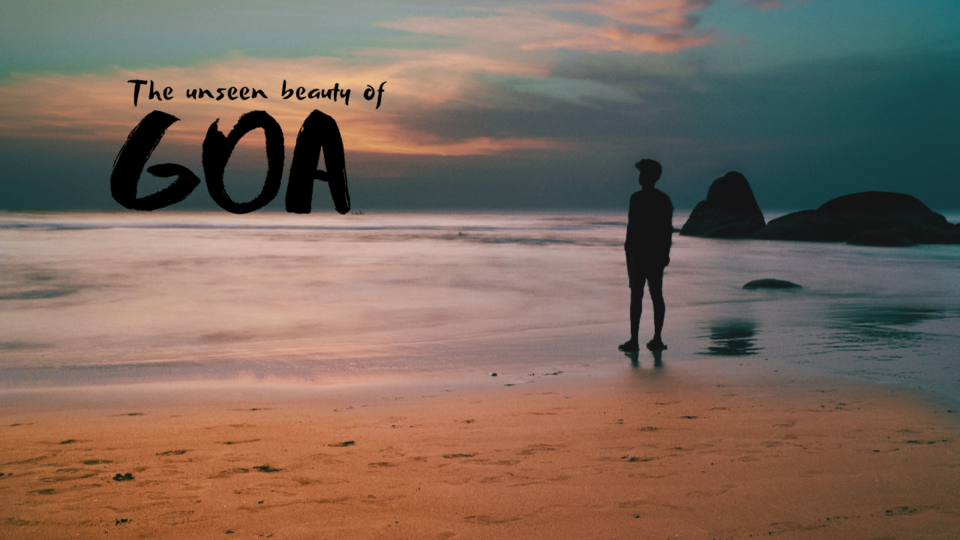 This February, me & my G-MAT frustrated friend finally decided to give a full stop to our never ending plans for a trip.
From Andaman & Nicobar to Great Kashmir lake treks we finally ended up booking our bus tickets to GOA ????
I always had that "PARTY CAPITAL OF INDIA" kinda image for Goa.
Not going with the crowd. We decided to explore Goa all by ourselves.
To get the complete vibe of Goa,it was imp. to explore the authentic, untouched side of Goa "SOUTH GOA"
I'll be honest. I wasn't expecting peaceful & spiritual vibes from Goa . Atleast that's not what internet have portrayed about Goa .
South Goa came to be a real surprise for me. It was such a enchanting place with clean white sand beaches , soothing music @ cafes , silent DJ parties , meditation & yoga centers across shoreline and If you are lucky enough you might get a whole beach by yourself (Kakolem beach ; butterfly beach) #imnotkidding . ( I'll attach few photos of those beach )
Sitting outside by beach shack @ Agonda beach enjoying the sunset & listening to nothing but the symphony of waves . Made me think how wrongly this part of India is portrayed on internet as a place for loud parties, sex & drugs . Like if you search Goa on YouTube all you will come across is, videos with foreigner walking around in bikini. And yes those are the most watched once. And we also can't ignore the fact that these YouTube videos put up by people contribute majorly towards forming perception/image of a tourist place in a mind of layman .That's the reason you will see very less Indians coming to explore this part of Goa.
While everyone will be rushing for baga / vagator beach for rave parties . I would request you to take out 2 days from your itinerary and see what the authentic , untouched & virgin part of Goa has to offer. I would suggest you to must visit Palolem , Agonda beach & Cola beach .
Here is a small video I made during my 3 days trip to Goa which will for sure give you a glimpse of what south Goa has to offer .