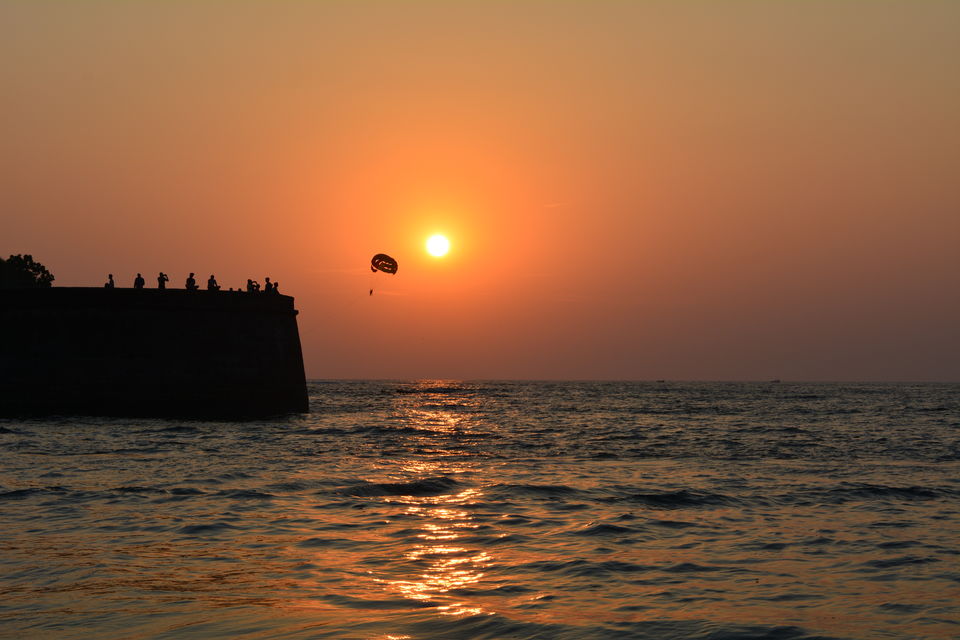 Day 1:-
We reached Goa airport from Bangalore at 1:00 AM . We decided to take small nap here itself as we did not have any other option. We had some tea and started walking at 05:00 AM to a place called Chicalim from where we would find bus to Panjim. It was a 15-20 mins walk surrounded by Navy quarters . It took 1hr to reach Panaji where we had some Pavs without bhaji :p as breakfast and then we took a bus to Calangute where we booked our hotel. It took another 1 hr to reach.
We checked in our hotel i.e Marshall Guest House and we paid only 800 bucks for an AC double room with small balcony , TV and most important neat and clean bathroom. It was more than enough for 2 boys like us. Without wasting much of our time, we asked which way is beach and guess what , it just took 2-3 mins to reach the Calangute beach.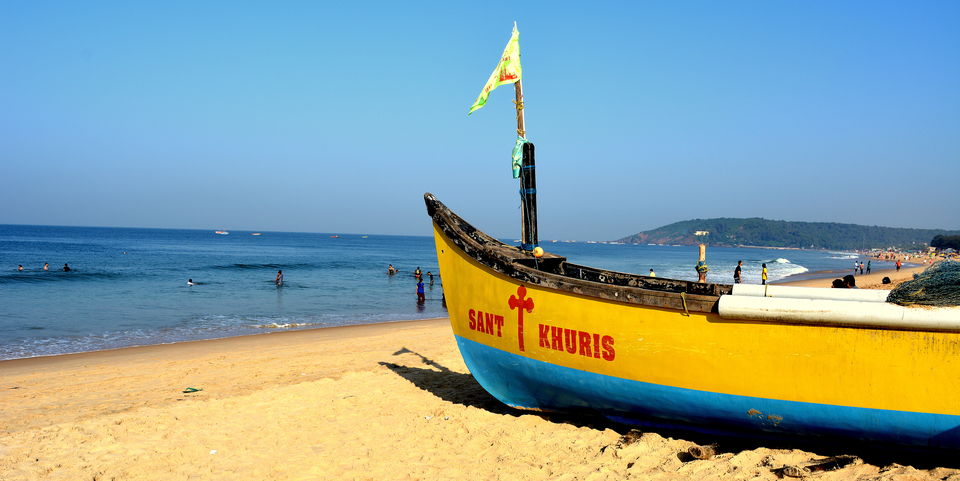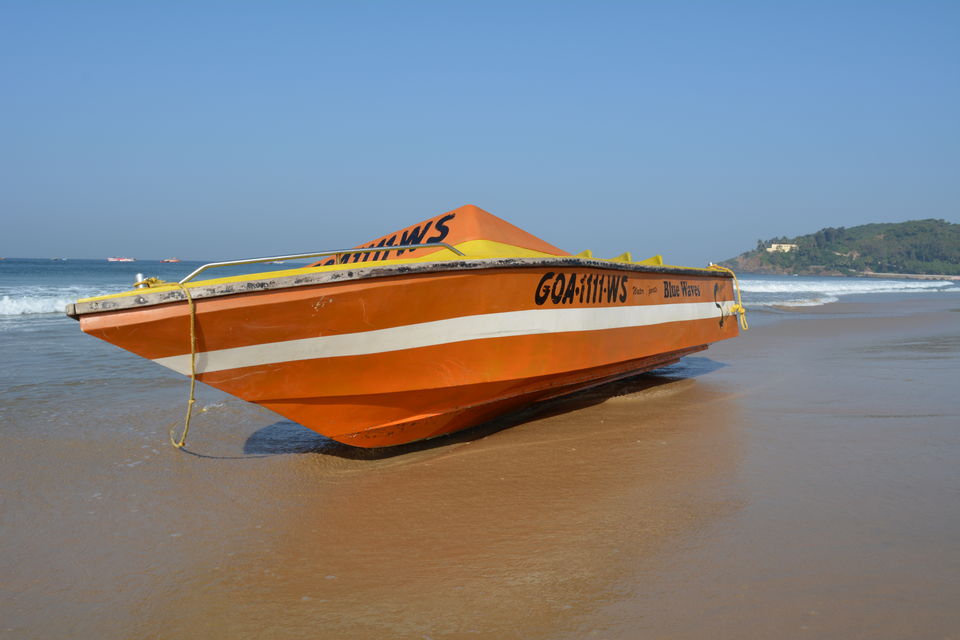 We were blown away by the first glance we got. Without giving second thoughts, we were already into the sea. All our tiredness were gone .
We were hungry , so we did not mind to have breakfast for the second time . Once we were done with this , we rented one scooty. You will need Adhar Card or Voter card which will be with the lender until you handover the scooty .
It was already 2 pm . So we had lunch and tried one of the Xacutis mentioned in the menu. We tried all Xacutis ranging from Chicken to Prawn in our lunch everyday. It was almost 4pm , so we started walking towards Aguada beach which was clearly not a good idea :p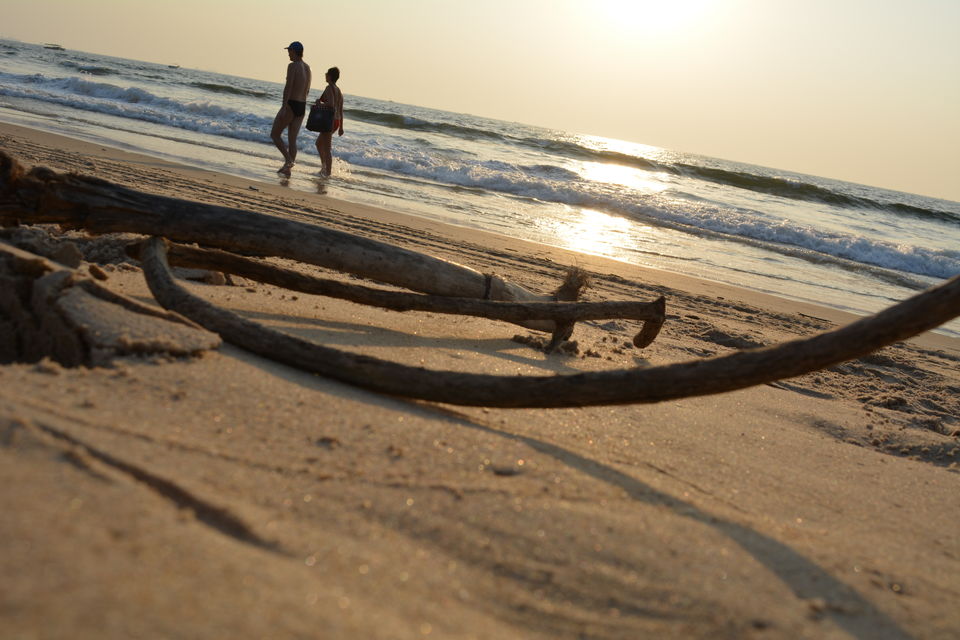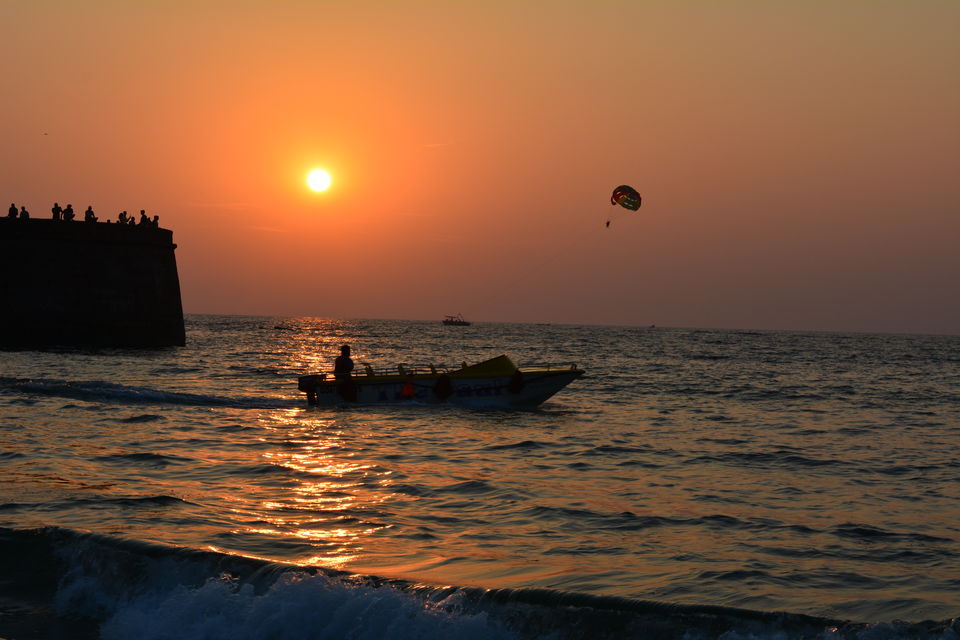 Aguada beach was literally treat to our eyes. Well, to be honest all the beaches were equally beautiful.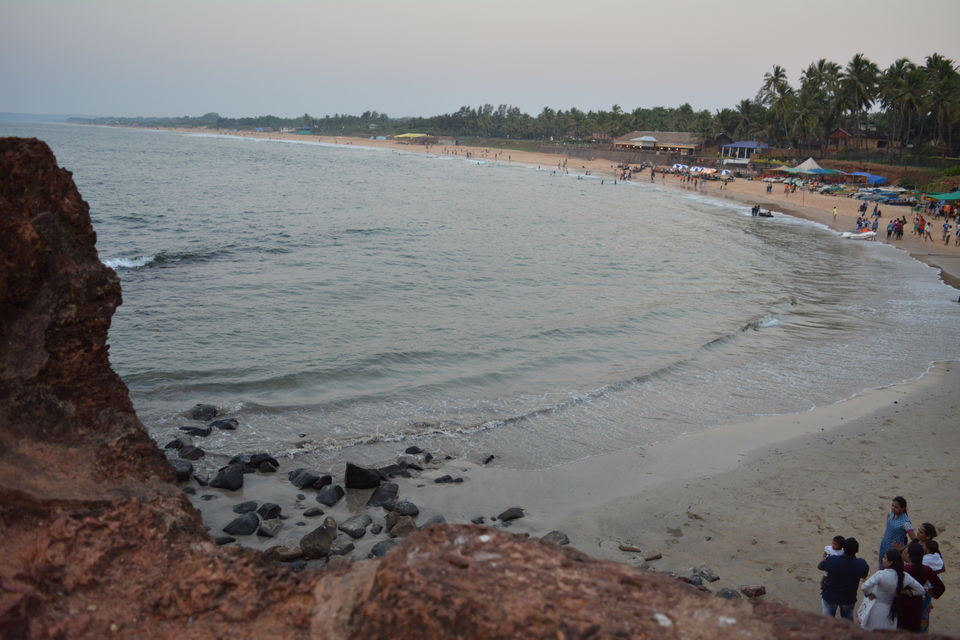 After spending some time there, we realised we need to return back . It was already 7pm and we thought we will walk by the beach side. It was tiring but at the same time it was fun. We both wish if only we had our gfs by our side , then it would have been a typical cinematic scene :p before heading back to our hotel , my friend ordered baby shark for the dinner. It was delicious too.
Day 2:-
It was our second day and it was time to taste the flavour of Old Goa. It was quite a change for us as there were no beaches . It took almost 1hr to reach here. Old Goa, also called Velha Goa, is beside the Mandovi River in the western Indian state of Goa. The former capital of Portuguese India, it's known for colonial-era monuments like the Basilica of Bom Jesus, with the remains of St. Francis Xavier, and the domed Church of St. Cajetan, inspired by St. Peter's in Rome. Nearby, the vast Se Cathedral, built in the 16th–17th centuries, has ornate chapels and a bell tower. The whitewashed Church of St. Francis of Assisi was constructed in Tuscan style in the 17th century. The adjacent convent is home to the Archaeological Museum, which displays portraits of Portuguese colonists alongside Hindu and Christian sculptures. To the west, the crumbling, red-brick St. Augustine Tower is nearly all that remains of a huge, early-1600s Augustinian church. Nearby, the 17th-century Convent of Santa Monica now houses the Museum of Christian Art, exhibiting items such as religious paintings, sculptures and silk vestments. Our Lady of the Rosary, a plain, Gothic-style church, stands on a hilltop overlooking the city.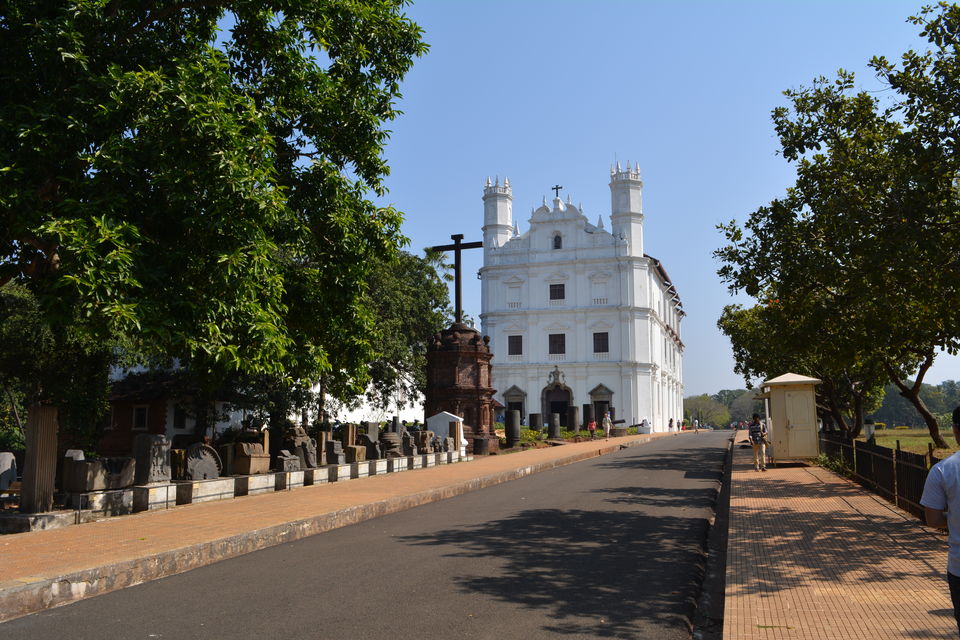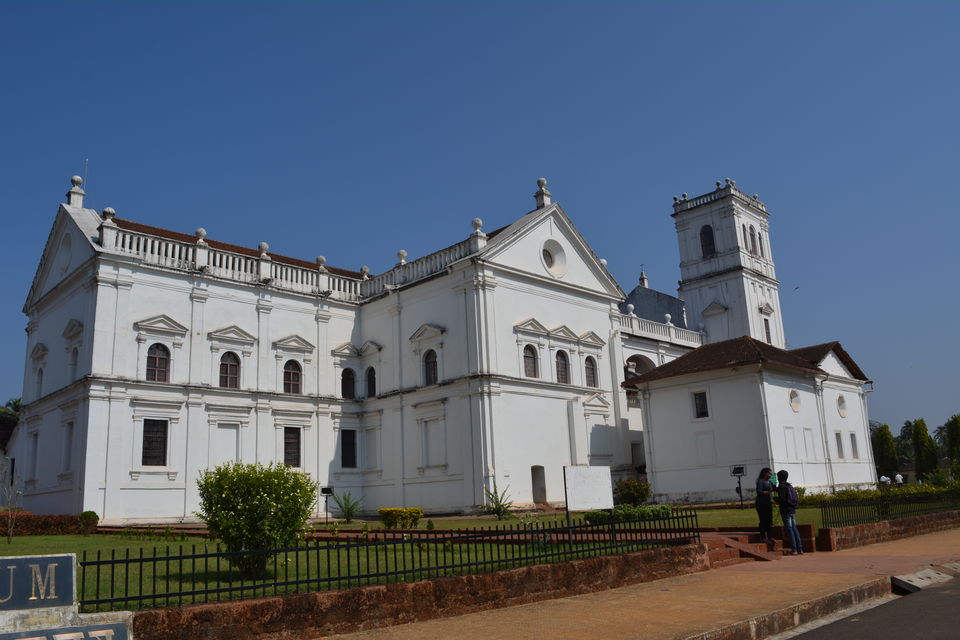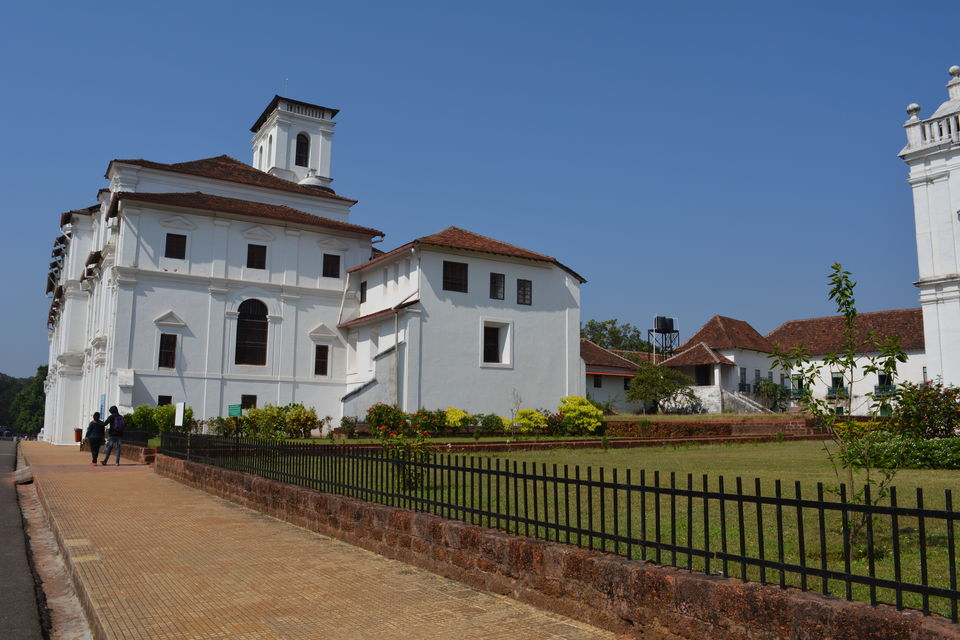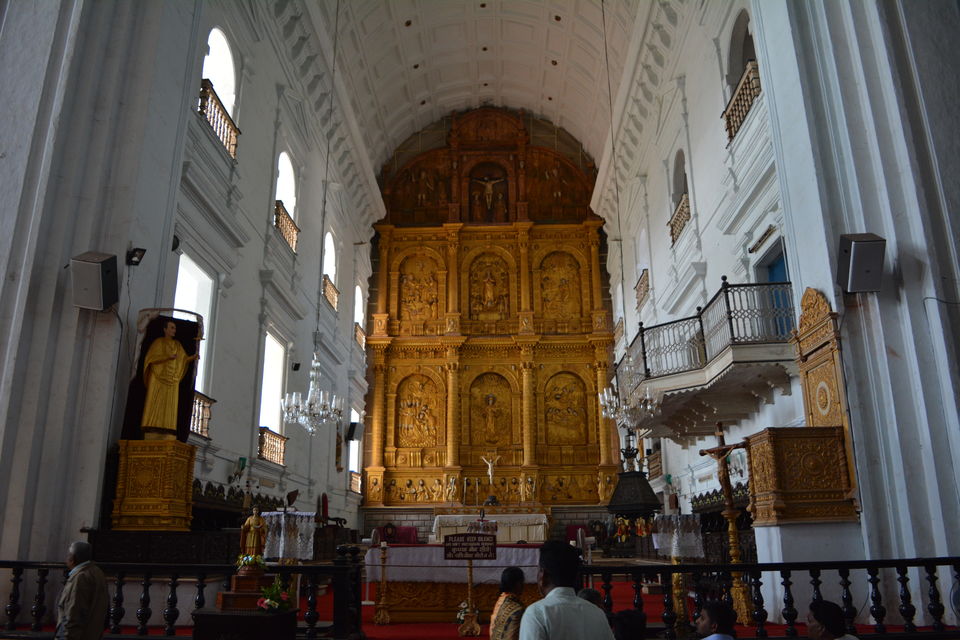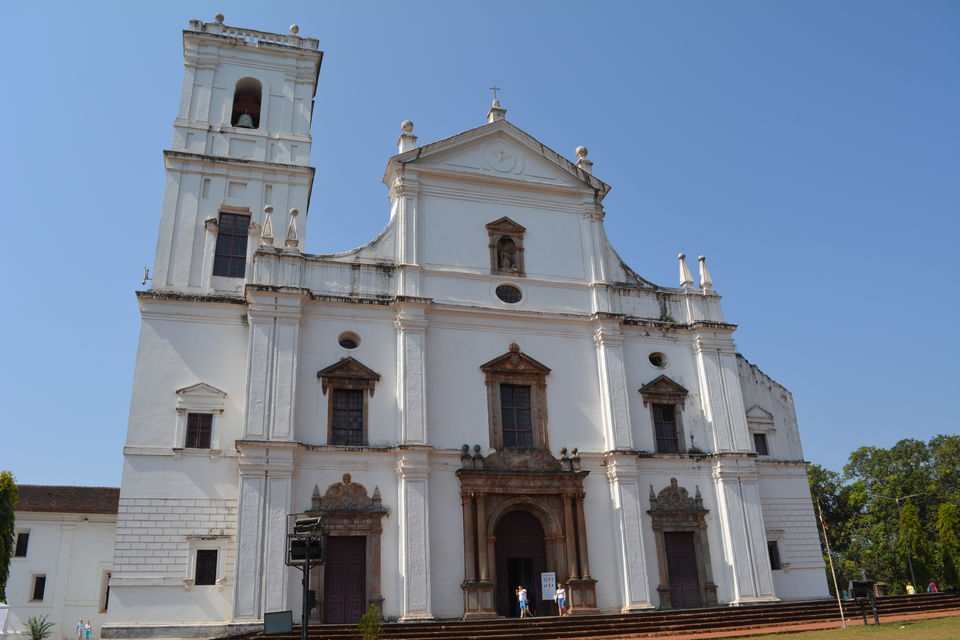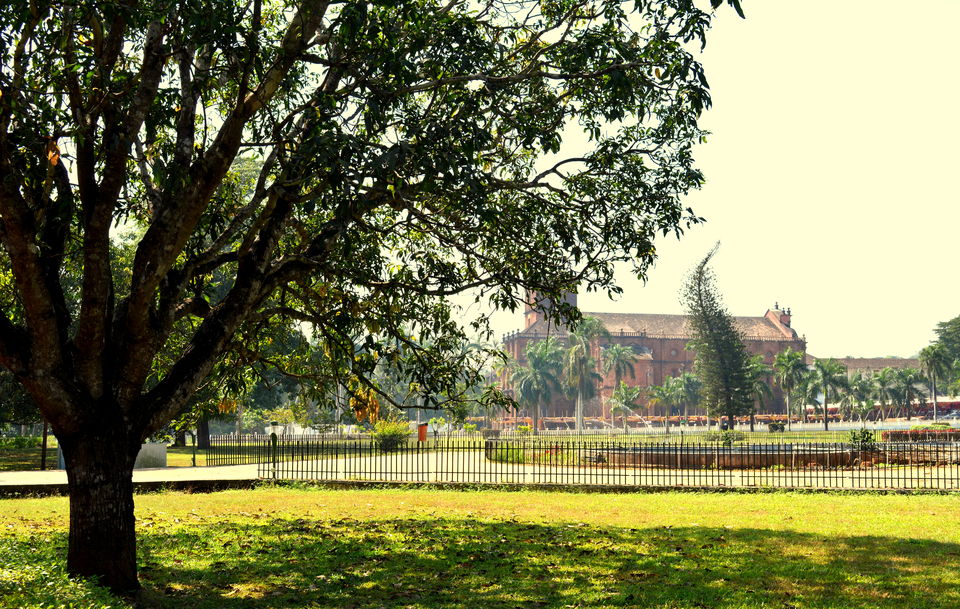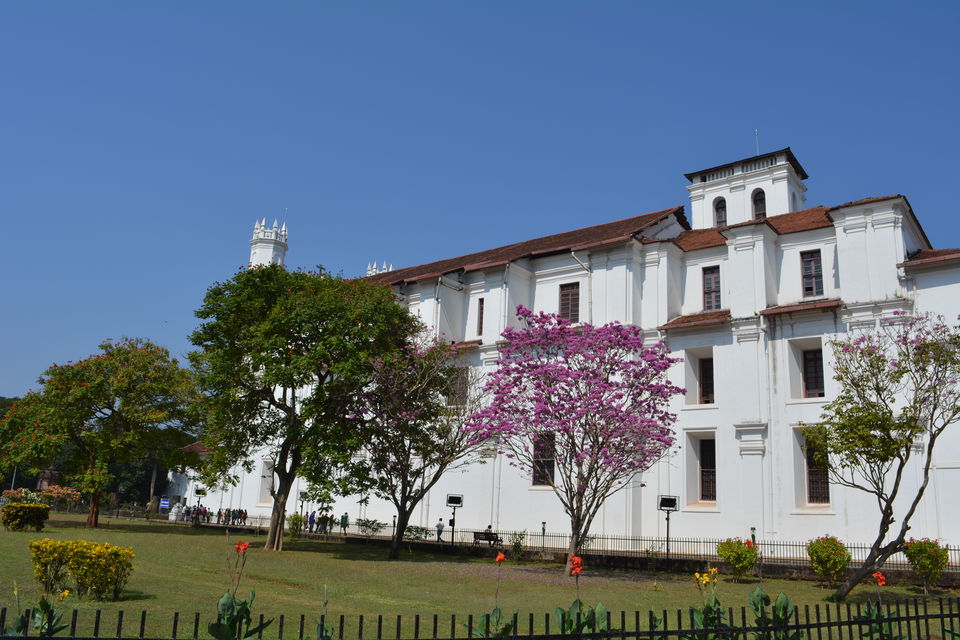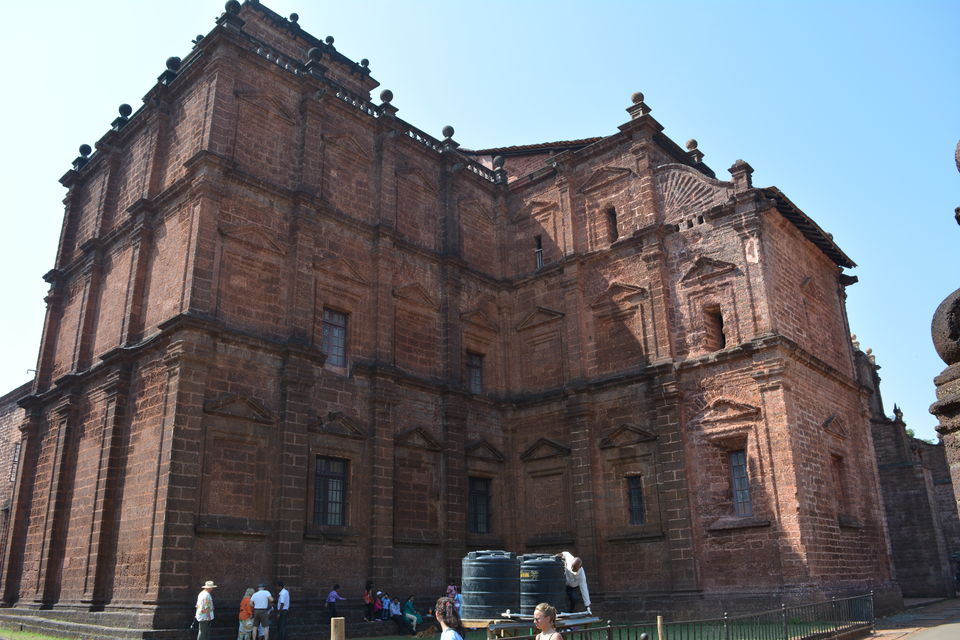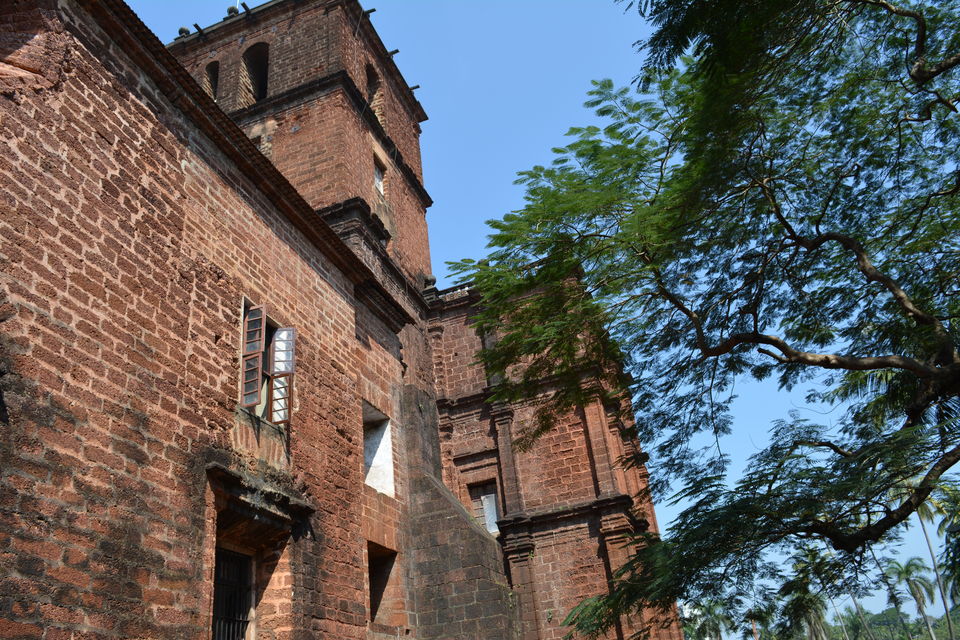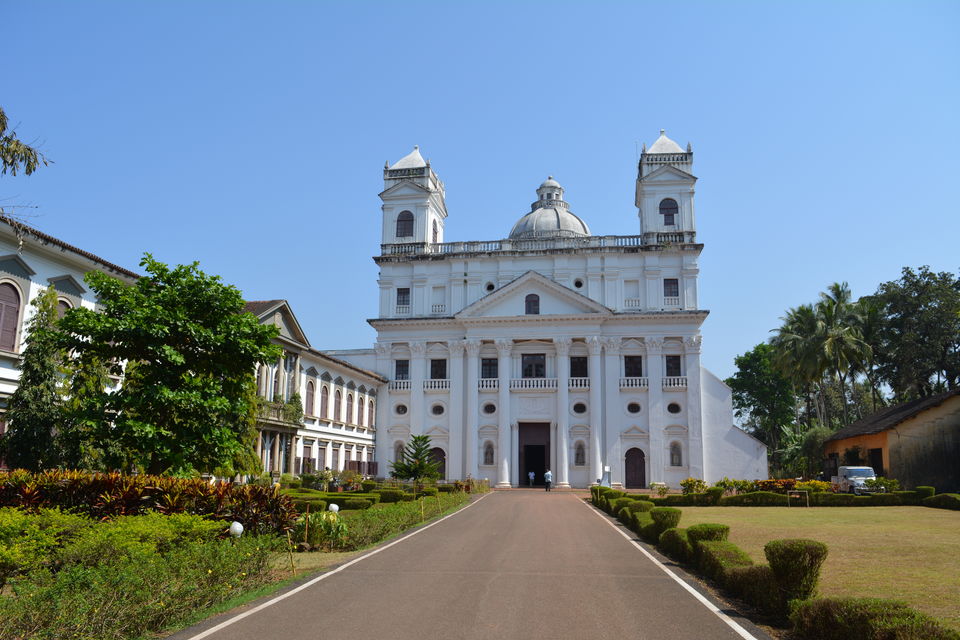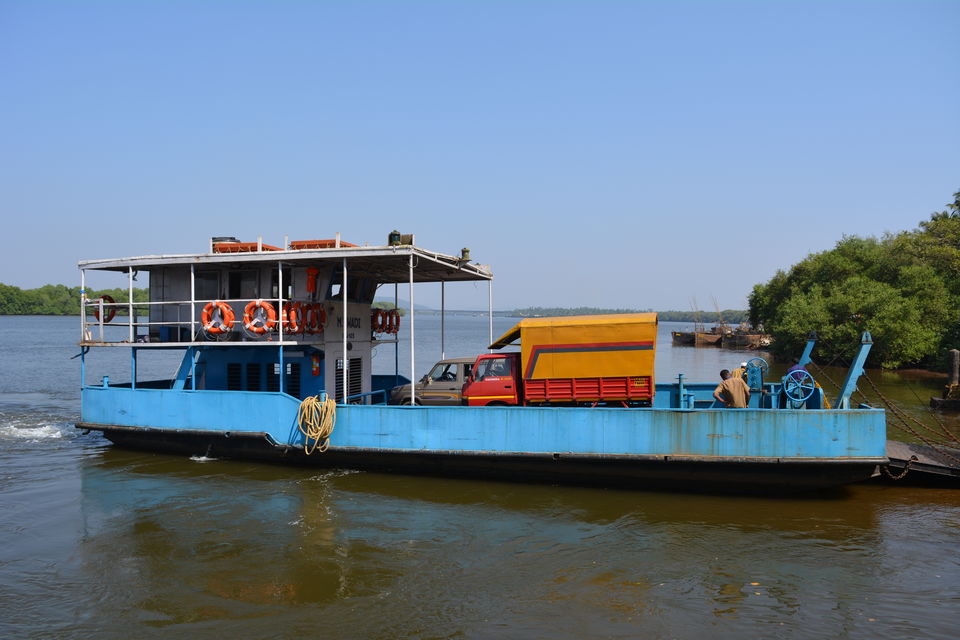 While returning we planned to visit a small place goes by the name Fontainhas. It gets its name (meaning "fountain") from Fonte Phoenix (the Fountain of Phoenix) spring at the foot of the hill. Fontainhas was declared a UNESCO Heritage Zone in 1984. You'll be transported back in time as you wander past colorful old Portuguese homes, belonging to the last surviving Portuguese families of Goa. Narrow winding streets and lanes, quaint shops, art galleries, bakeries, and restaurants give it undeniable character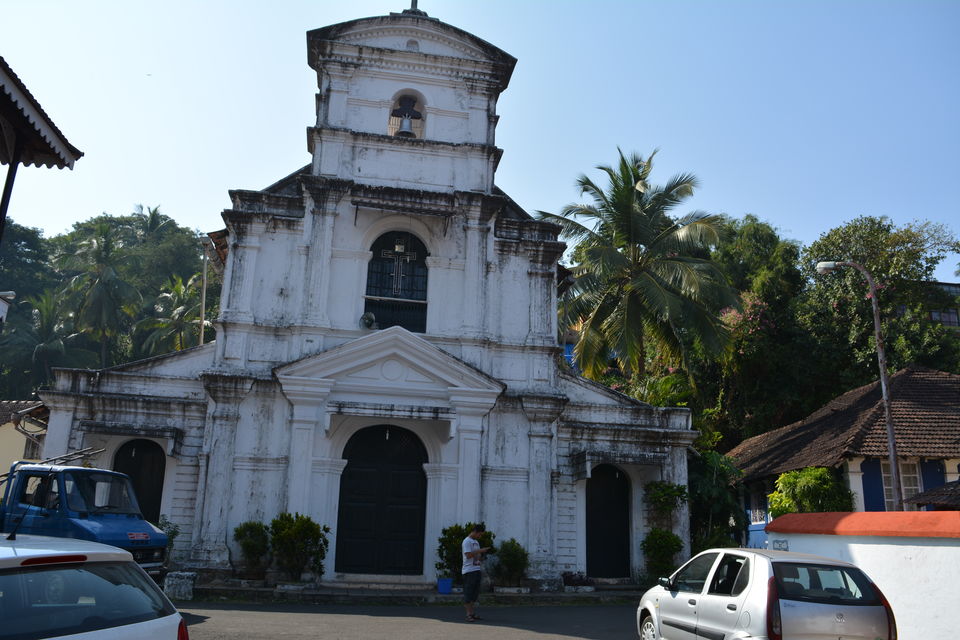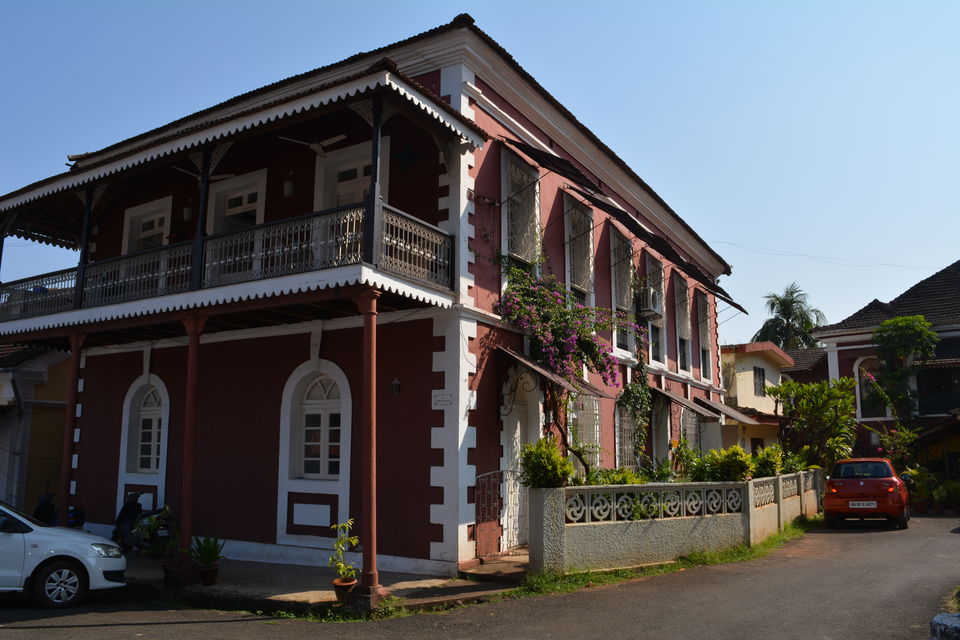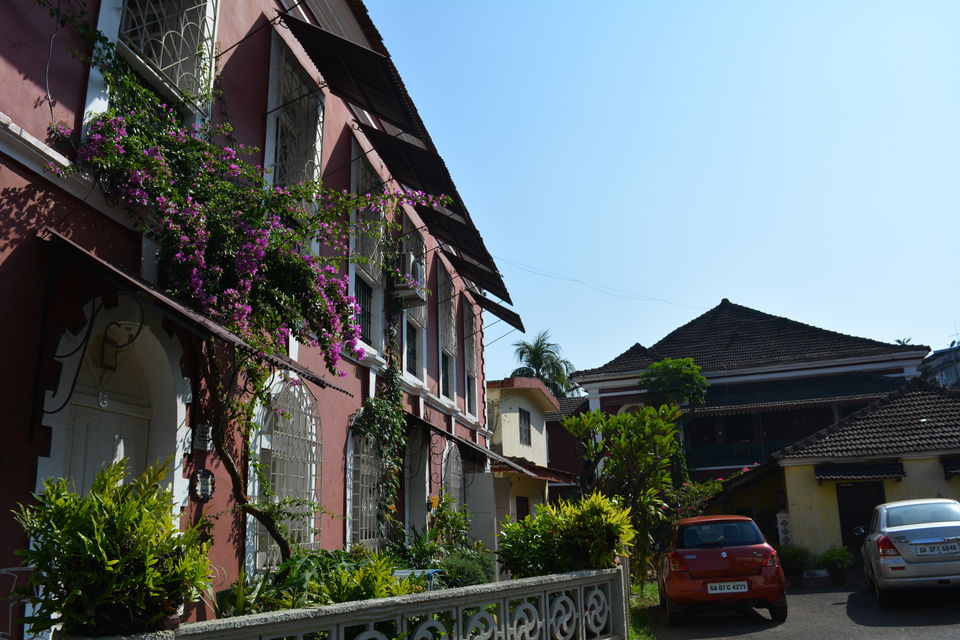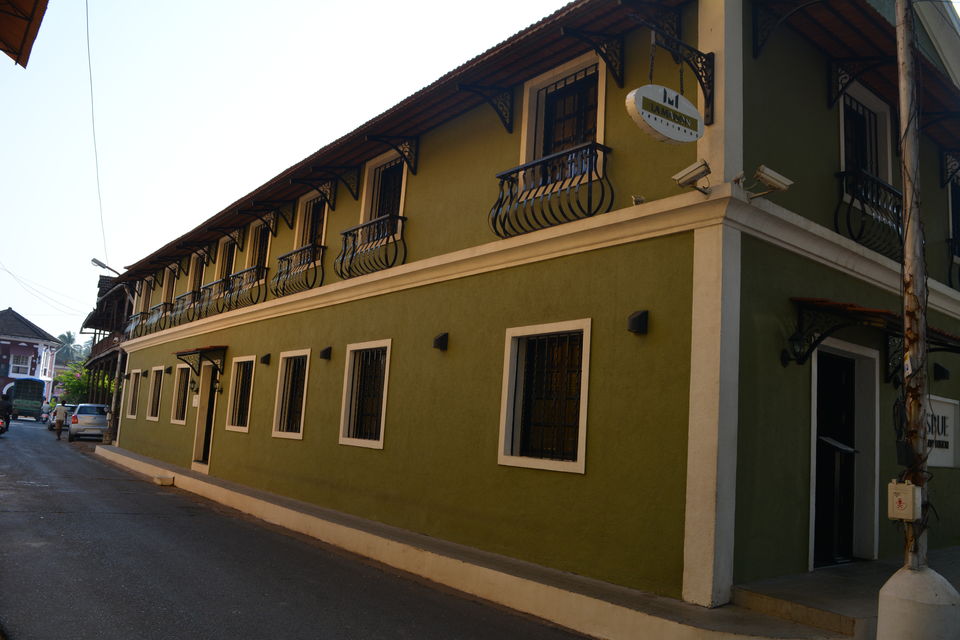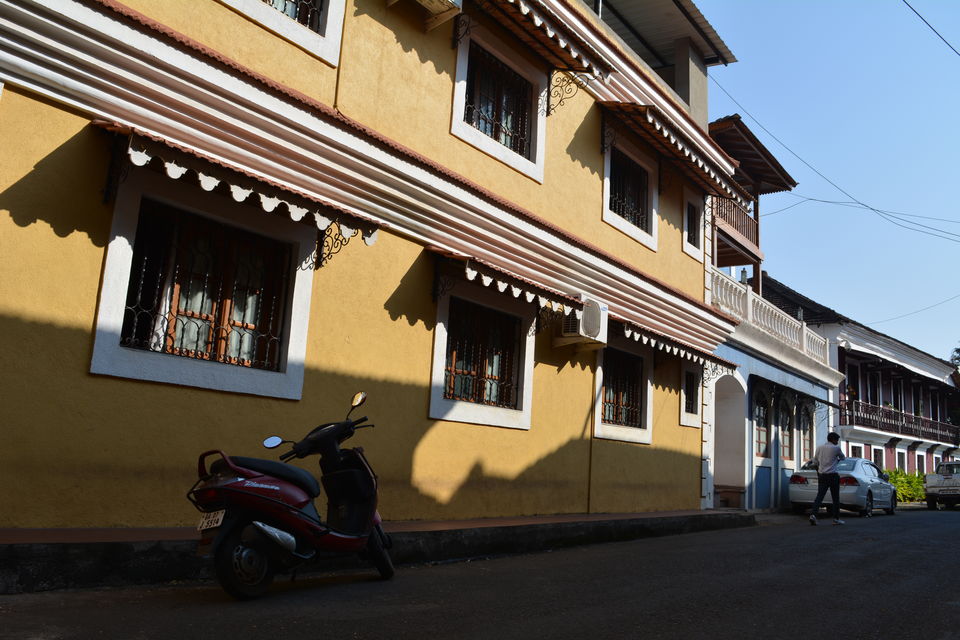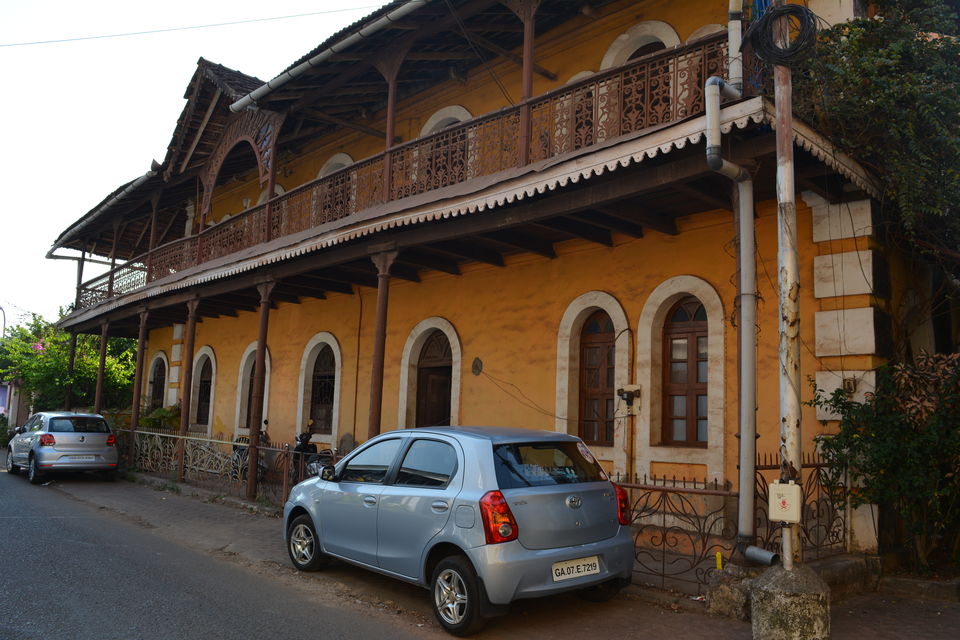 You will fall in love with all sorts of vibrant colourful houses. There was a game we used to play as a kid -"colour colour , which colour do you want". To me Fontainhas was ideal place to play where there is no way anyone would have ever caught. Name a colour and you will find it here.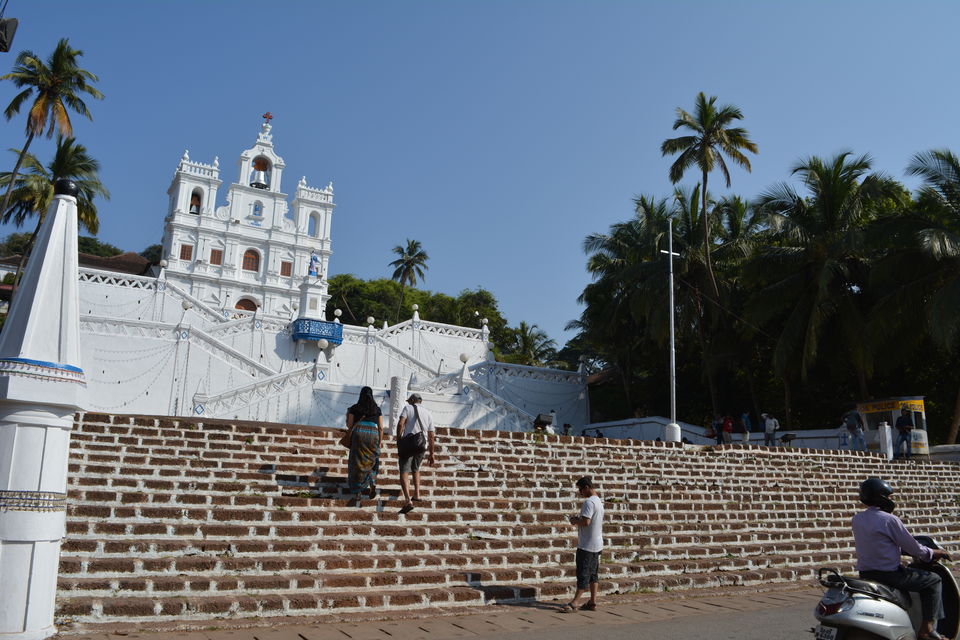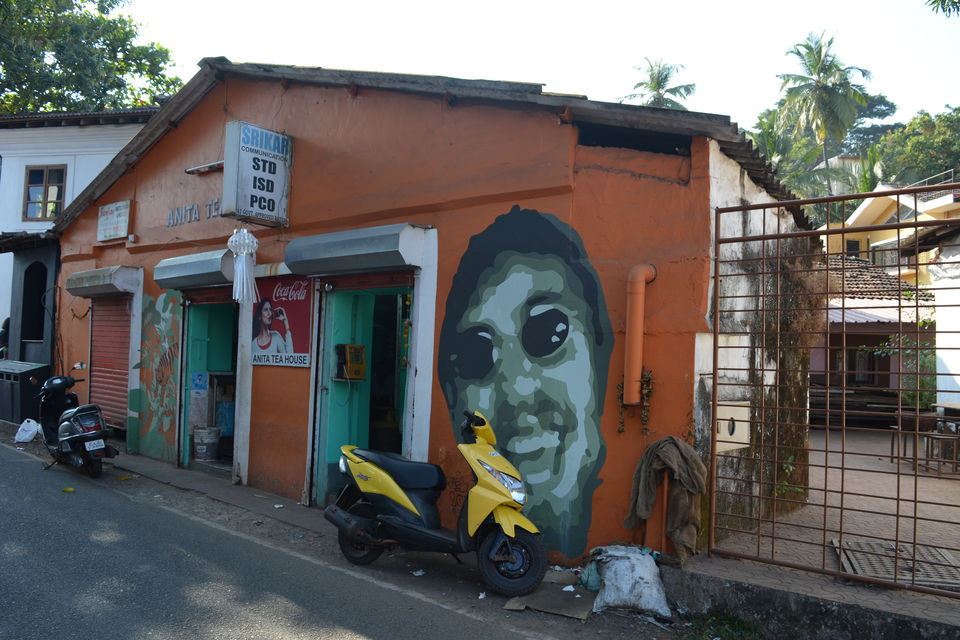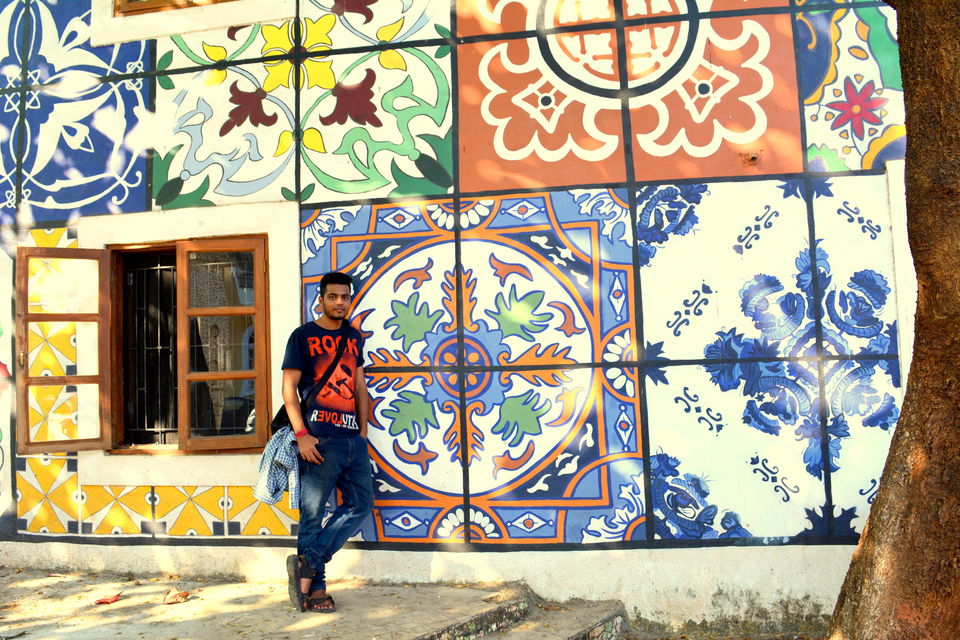 We returned back and had lunch.After a small nap, we headed towards Chapora fort ( famous Dil Chahta Hai movie was shot here).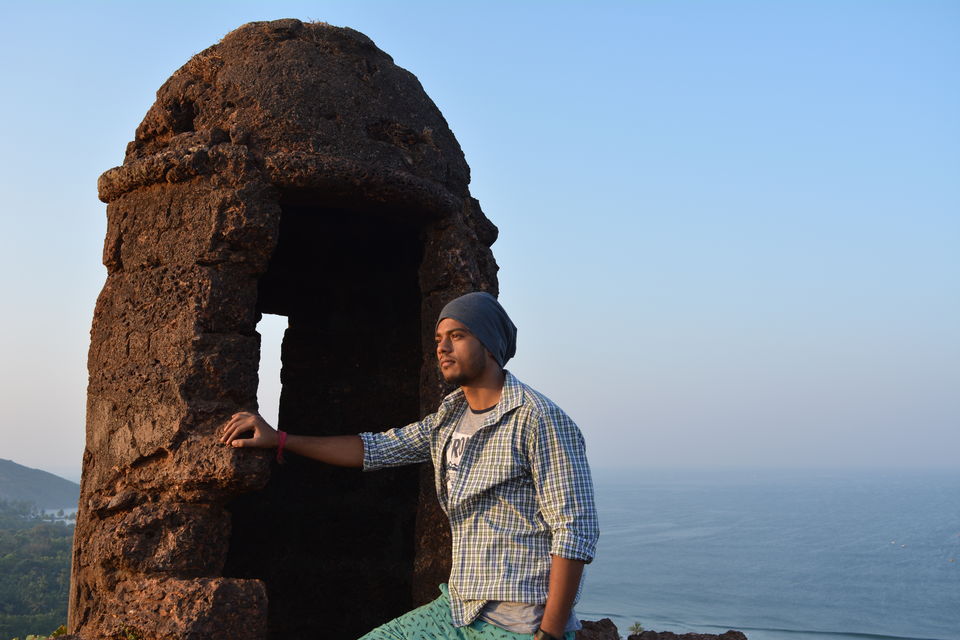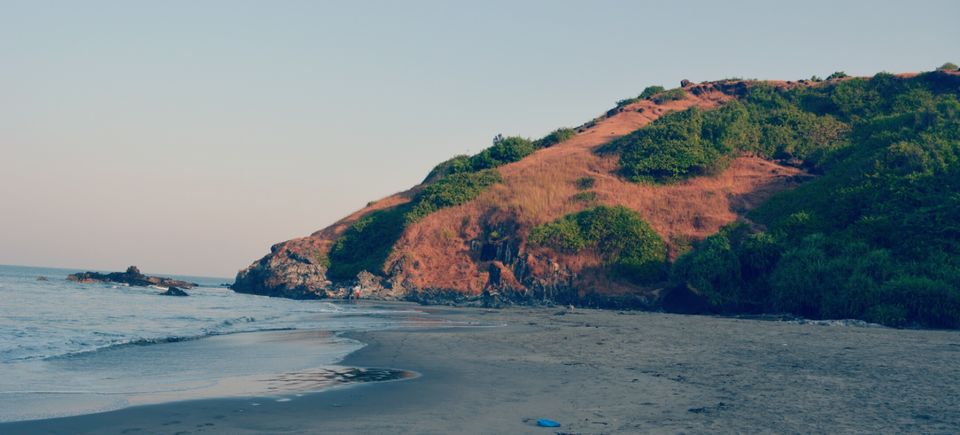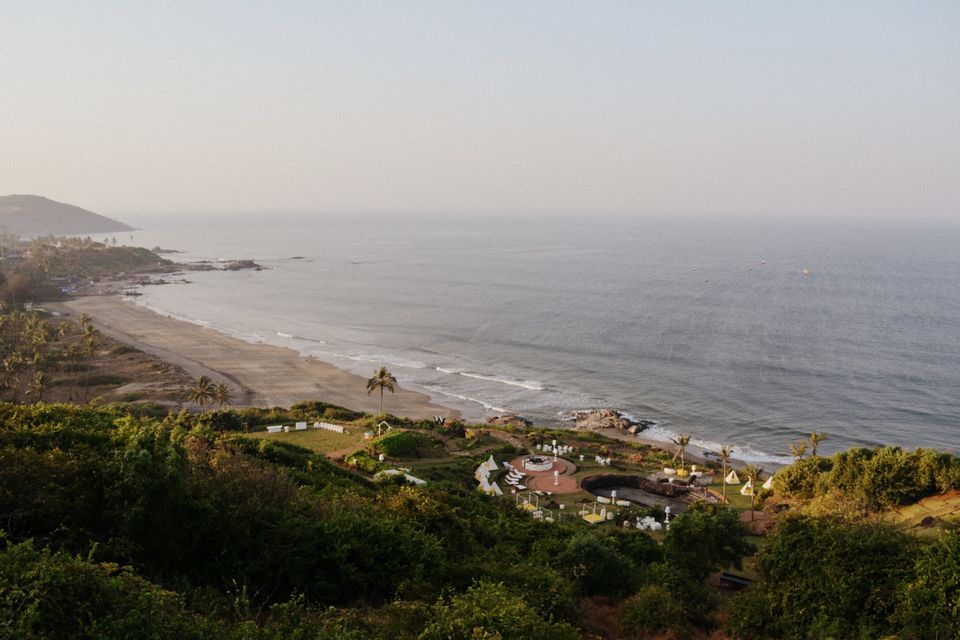 It was already dark and from there we reached to Baga beach. It is the most happening beach. Songs were playing constantly. Candle light dinners for couples by the beachside. Shacks were literally open air pubs there. We planned to have our dinner at Curly 's which was at Anjuna beach
Day 3:- We tried some adventure sports. Starting from Parasailing, jet skiing and banana ride. Somehow we managed to do all these within 2000 bucks. After having our lunch we went to Aguada fort to watch the lighthouse . On our way , we found this beautiful church which was unfortunately closed but it was beautiful.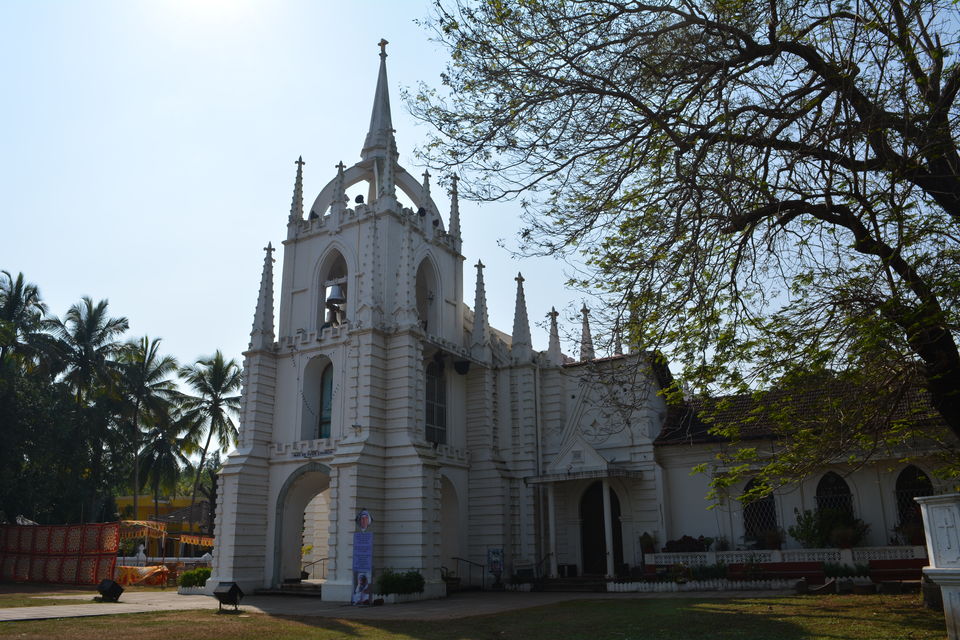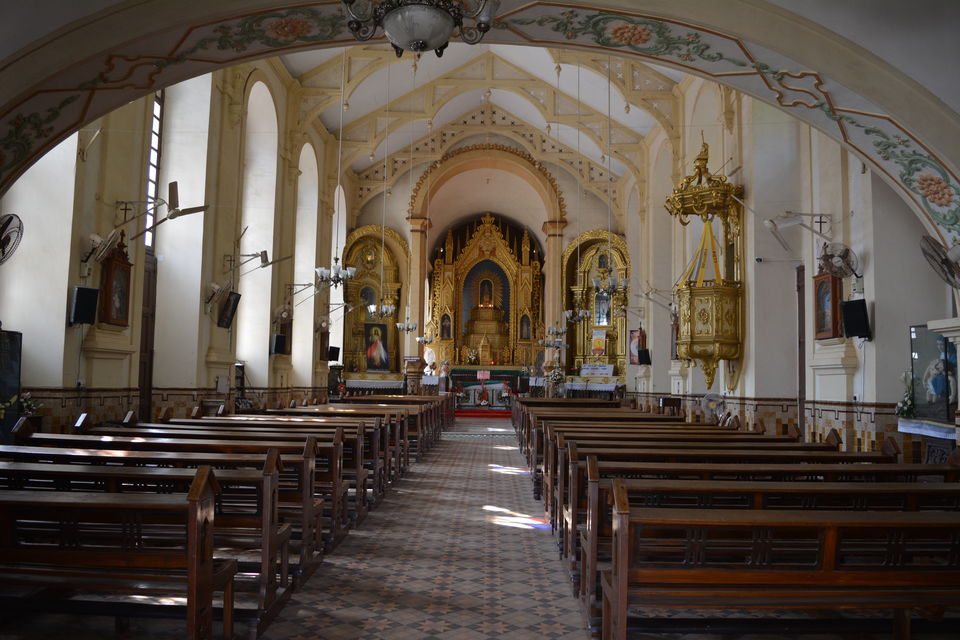 The road which we took to reach was beautiful. Greenery was all around us. Fort Aguada and its lighthouse is a well-preserved seventeenth-century Portuguese fort standing , overlooking the Arabian Sea.The fort was constructed in 1612 to guard against the Dutch and the Marathas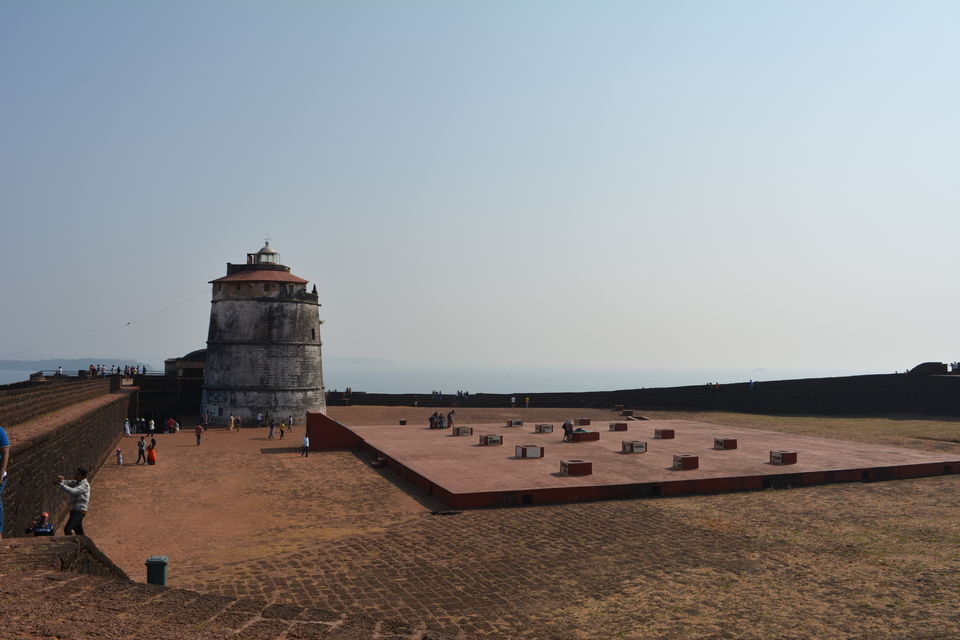 A freshwater spring within the fort provided water supply to the ships that used to stop by. This is how the fort got its name: Aguada, meaning Water. Crews of passing ships would often visit to replenish their fresh water stores. On the fort stands a four-storey Portuguese lighthouse, erected in 1864 and the oldest of its kind in Asia. Built in 1612, it was once the grandstand of 79 cannons. It has the capacity of storing 2,376,000 gallons of water, one of the biggest freshwater storages of the time in whole of Asia.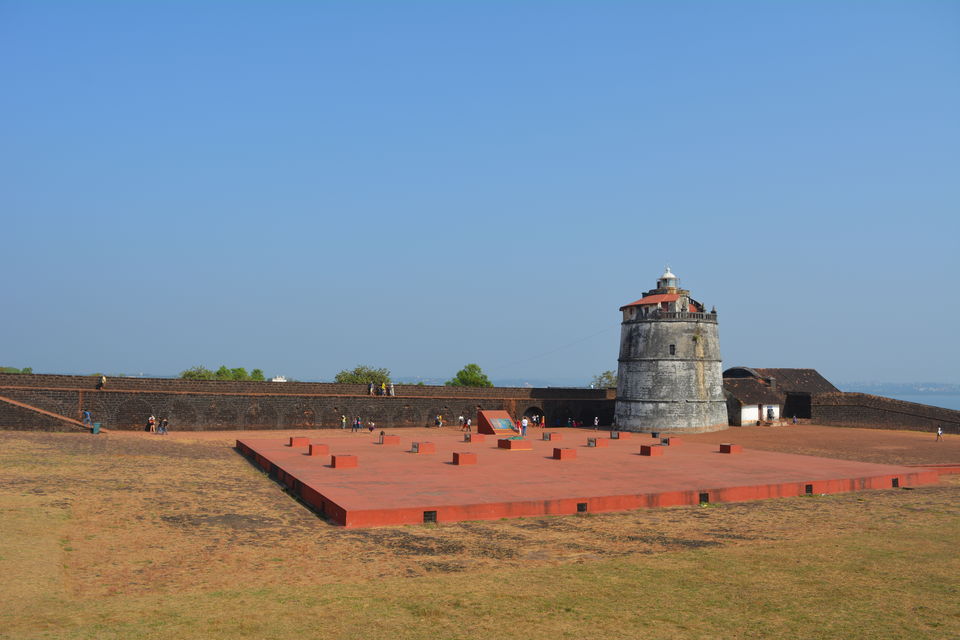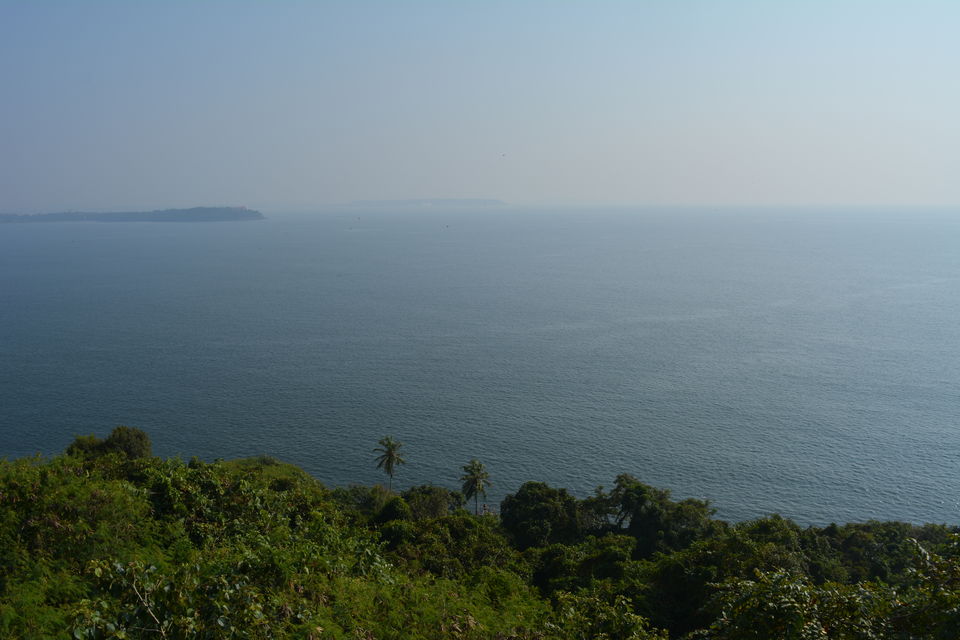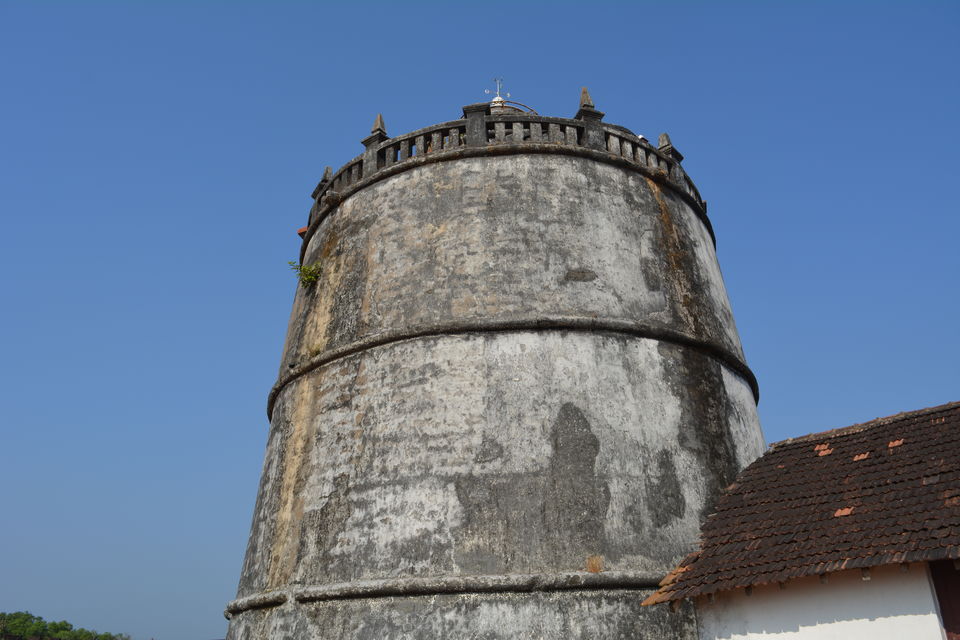 Day 4:-
It was our last day here. We checked out from our hotel ,gave our scooty and took our IDs back and took shelter in one of the shacks in Calangute. We wanted to relax today. We were ordering some eatables and enjoying the view. We needed to kill the time as our flights were at midnight. My friend got a tattoo of Arsenal and once a gooner always a gooner :p we took a bus to airport at 7pm and reached there after one and half hour. We were going through the pictures and thinking how quickly these 4 days passed. It was almost time to get back to our monotonous life once again. With heavy hearts, we boarded the flight and all the excitements and all those adrenaline rush feelings were all settled and gone by then. I will love to visit Goa numerous time. Its a beautiful place with beautiful people and culture.