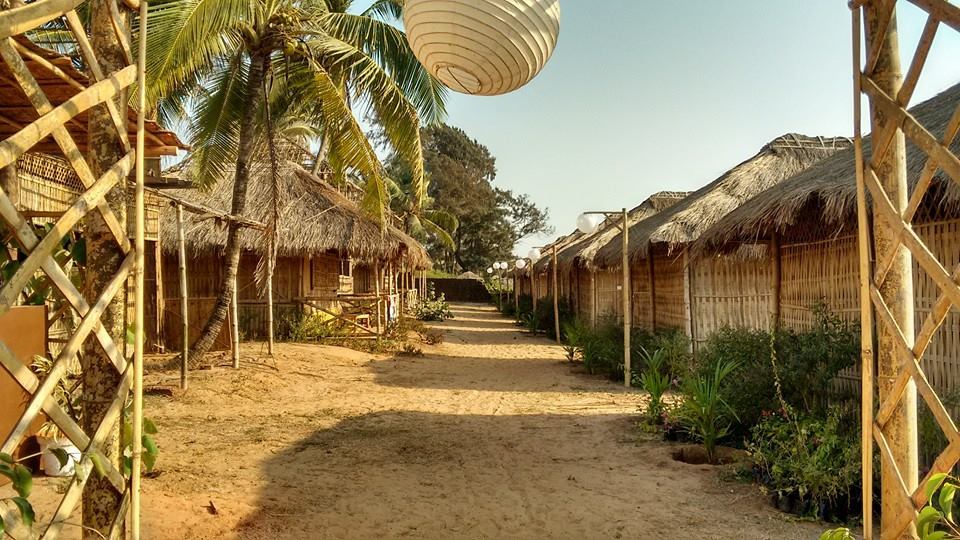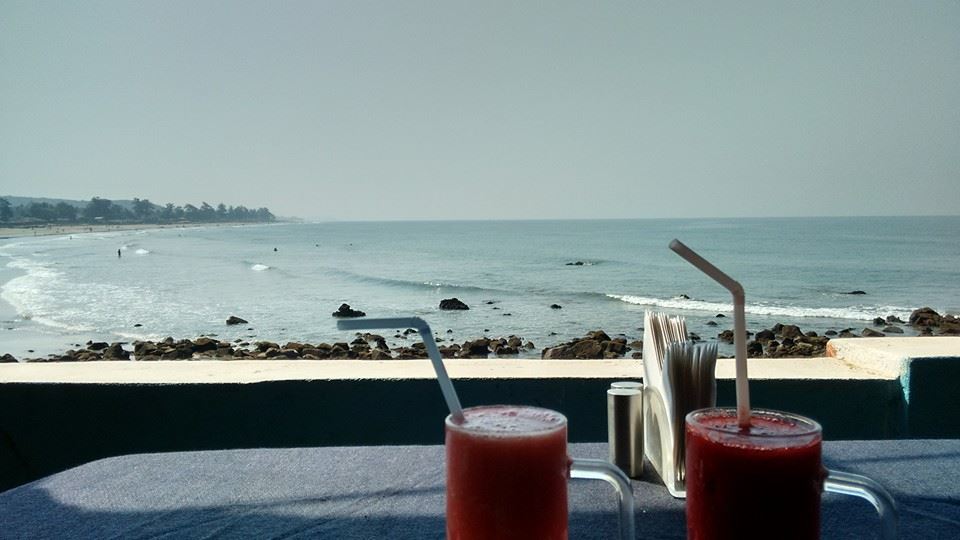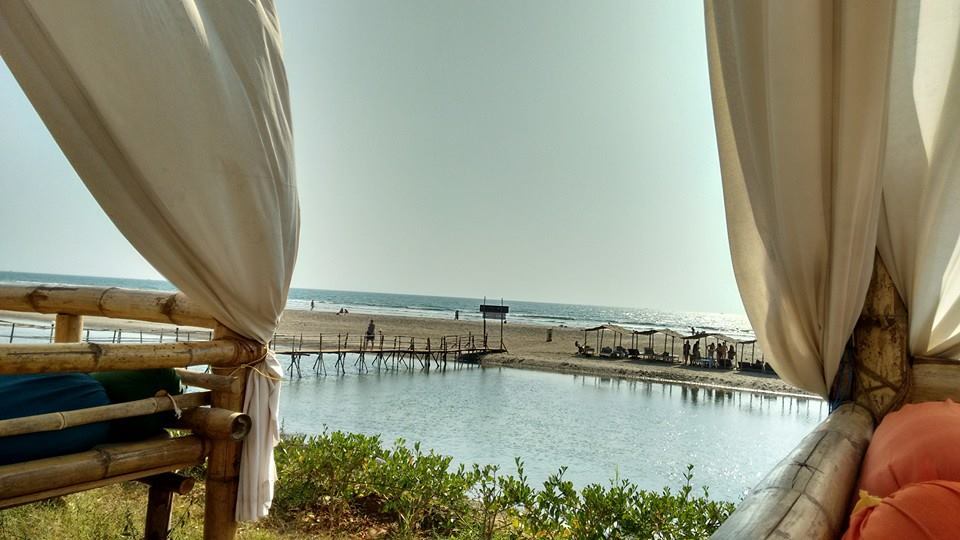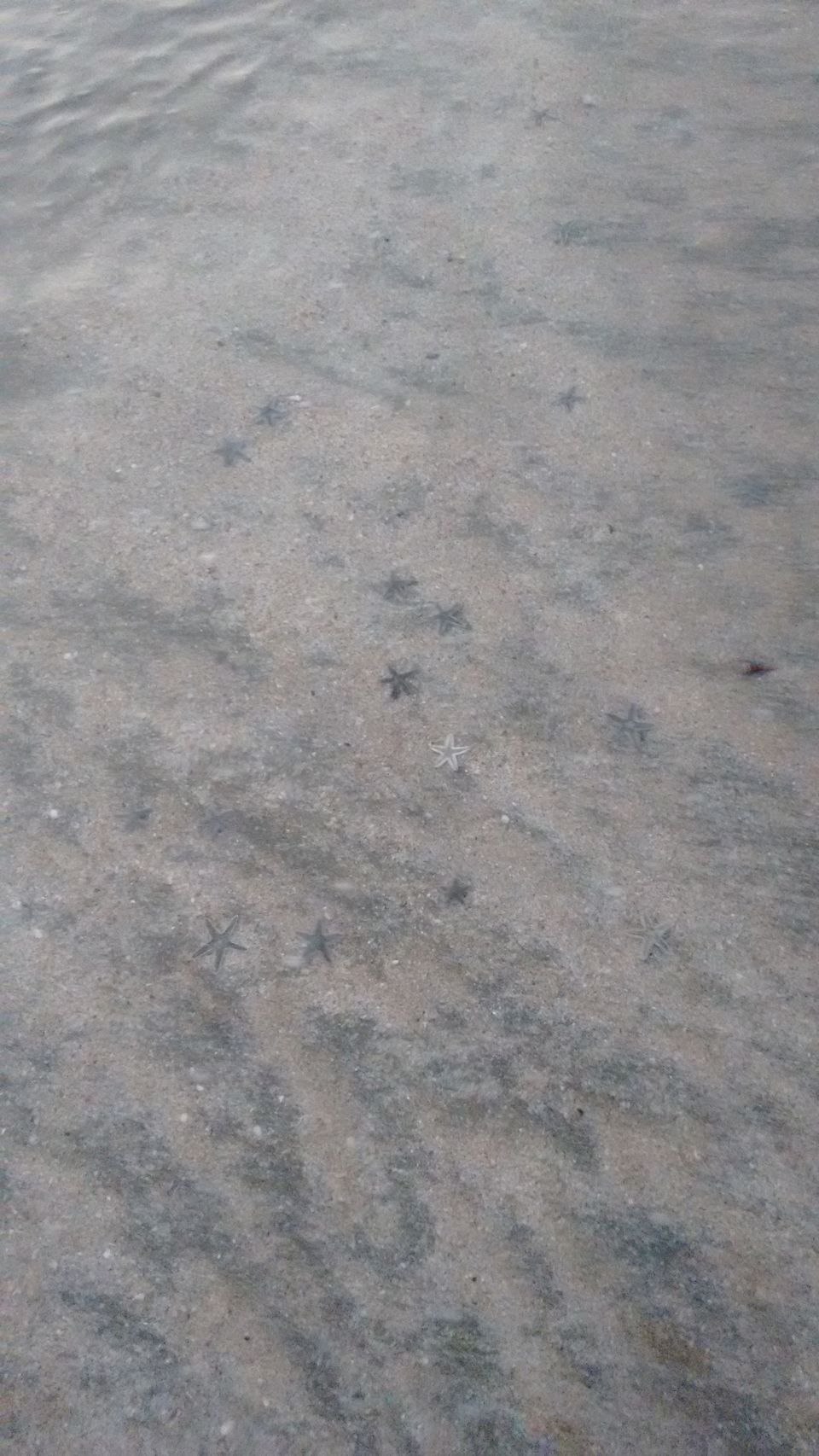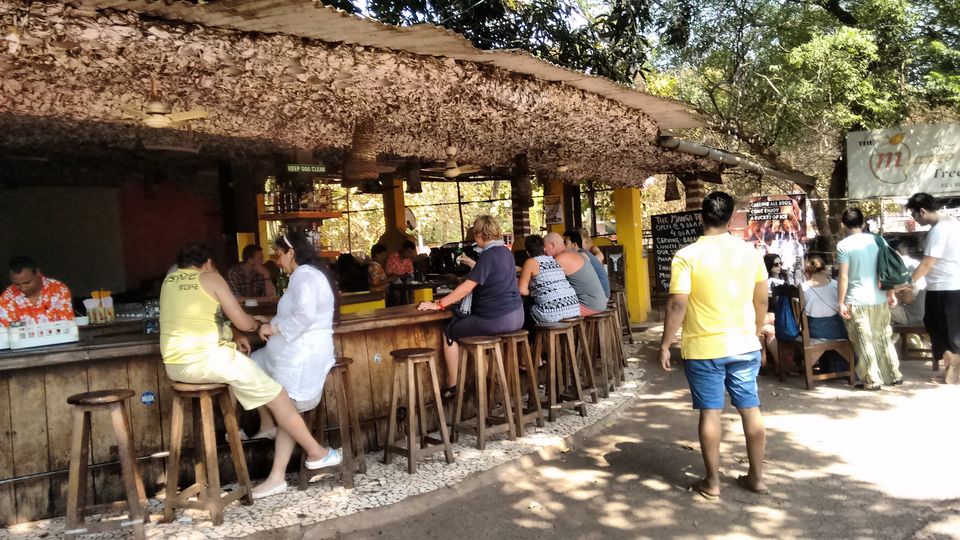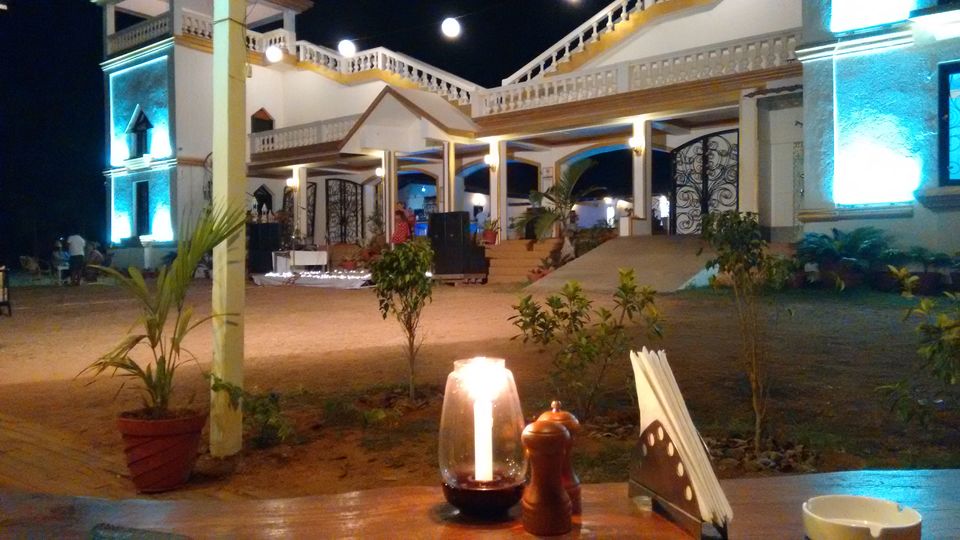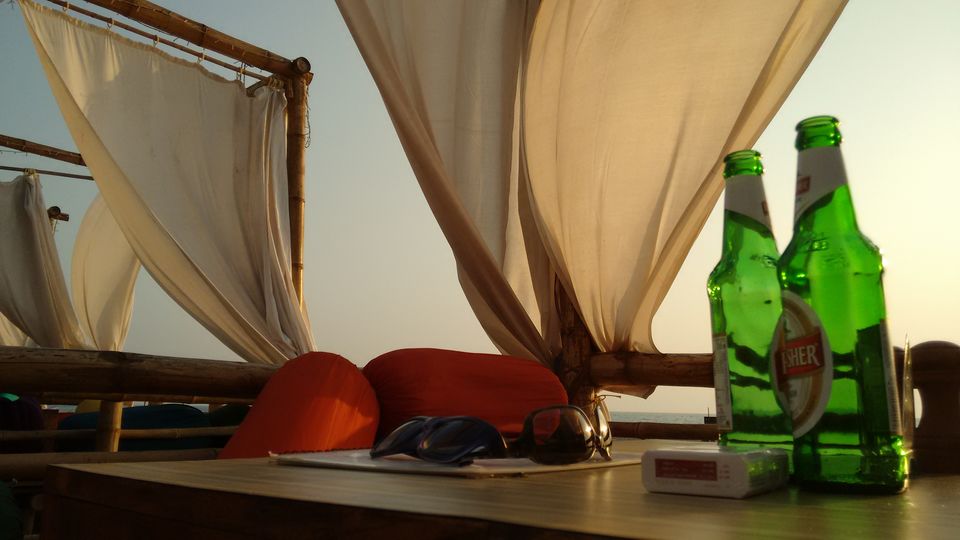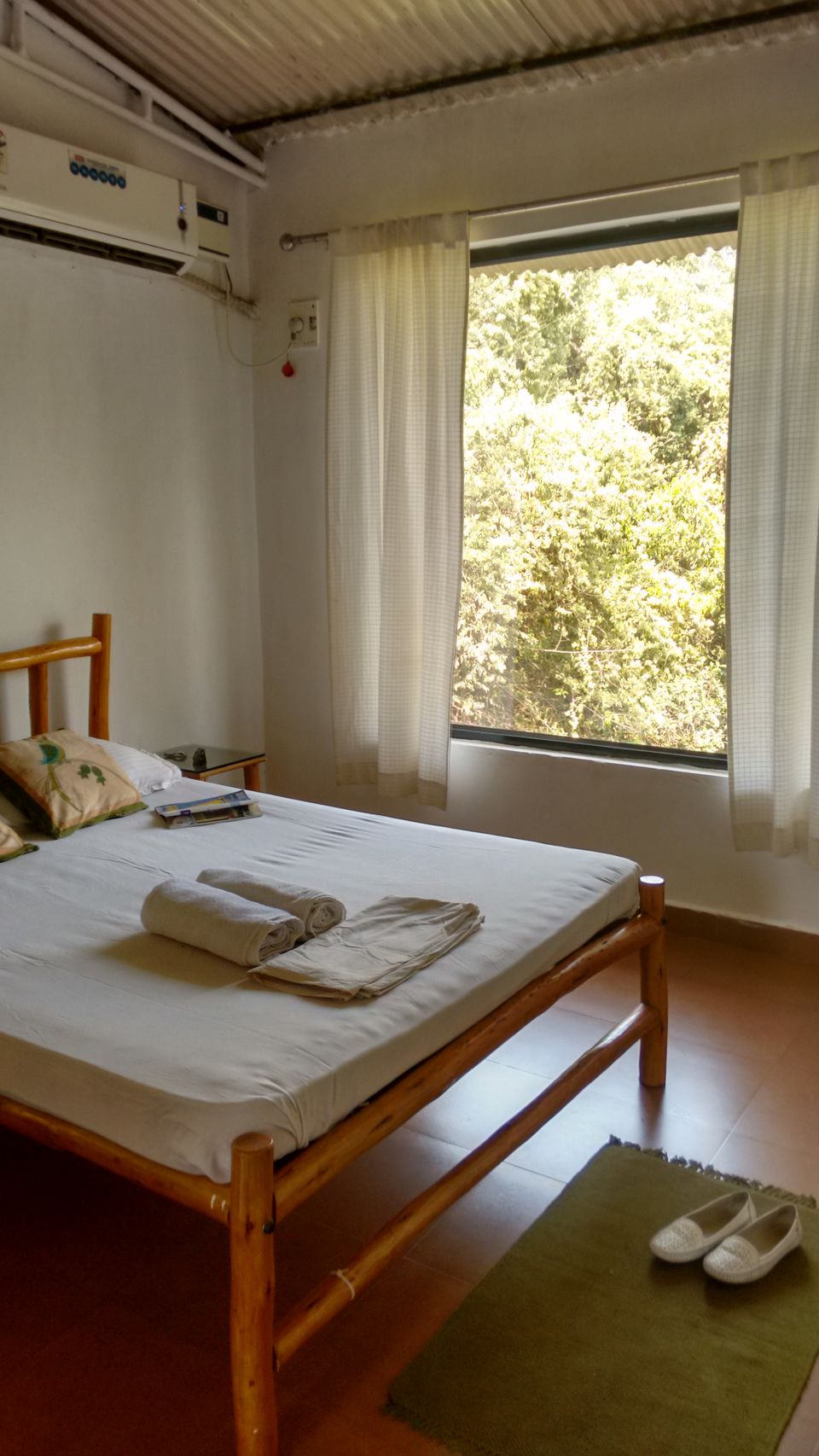 Goa - It is one of those places in India, where time stands still. Nobody is in a rush of this mad wide world. The place has its own old world charm. Despite multiple visits to this place, this always has something new to offer.
My anniversary trip to Goa with my husband was our first trip to this magical beach place together. Although both of us have visited Goa 4 times before separately, but we wanted to enjoy the bliss and the laid back feeling of the place and the liberating air of the state together. Through this note I will describe only the new and worth trying places of Goa we discovered during this trip.
1)      Day 1: The Jungle Hostel: This place was our accommodation for the first two days. It's a one of its kind hostel situated at the mouth of a forest, near the Vagator Beach. A nice clean place, with earthy and ecofriendly decors, the place stole my heart. There is a main building, which houses a reception, kitchen, a reading area and few dormitories, sharing rooms, deluxe rooms etc. There is a separate hostel wing a minute walk from the main building.
The main hall has a reception desk, small and low eating arrangements made all around for hanging out, travelers from all around the world can be seen , sitting, lazing, practicing yoga, sipping coffee etc. The corner is a small section of travel books. Attached ia a kitchen with stove, fridge and few dining tables. Breakfast is served here every morning and one has to help themselves with shelling boiled eggs, toasting breads etc. Wash your utensils after you re done.
The rooms are small, clean (ours was overlooking the jungle) and are named after the animals with the pictures painted outside. The décor of the rooms is minimalistic, with a bed, a nightstand, with or without AC, a body sized mirror and a clean wash room. There is no room service. For drinking water, ROs are installed in each wing of the hostel where you can fill your bottles.
The place has a nice and liberating feeling about it. There are swings hanging in the verandah and balconies where you can lounge the whole day basking in sunlight and doing nothing. A+ from our side to this place.
2)   The Mango Tree Restaurant and Bar- This place is next to the Hostel and probably the most popular joint in the entire area. Travelers from various parts of the world, especially the senior citizens throng this place the entire day and every day. You ll see many same faces every day, sitting at the bar, sipping on the beer and doing just at all nothing. We made quite a few friends there. Food is amazing and reasonably priced. Booze is quite cheap. The crew is friendly but laid back. They play good music in the evening and the place becomes very crowded at night. The place was our pit stop almost every day, travelling from one end of South Goa to another.
The place's called Mango Tree as it is under one.
3)  Mandrem Beach- This beach is next to Arambol beach and less frequently visited by Indians. The sea is locked in the land here in the form of a stream and hence the resorts have set up bamboo bridges to cross it and reach the actual shore. Water is turquoise blue, and comparatively calmer, good for swimming. The resorts are luxurious and indulging. A lot of star fish can be seen scattered across the sand here. It is a white sand beach.
4)  Beach Street resort:  We were intrigued by the reviews this place had earned on bookings.com. The place is a little expensive going by the standards of Goa where decent accommodations can be got on relatively cheaper prices. The resort has a main building, white and yellow, like a Portuguese mansion, with a vast expansive garden. This garden has a small restaurant area with crude wooden tables and high chairs, giving it a rustic look and cabanas towards the other end, overlooking the sea. The cabanas have curtains and seating arrangements inside. The best feature of the resort is the rooms which are in the form of huts. These huts are made of dried coconut leaves and bamboo (concrete construction for washrooms of course) and perennially air-conditioned due to sea breeze.  They house a small beautiful bed, nightstands and lamps made of earth and cane with mellow lighting in the night. The washroom is ethnic with brass ornate fittings. The loveliest stay for me in Goa till now.
5)      Shanti spa and Ayurveda Centre: This place is in Mandrem market and is lonely planet recommended. It's a small neat and clean place run by a sweet lady called Shanti who is a Keralite originally from Delhi. They offer some wonderful and relaxing massages and spas which are worth trying. The rates are reasonable and negotiable. I went for a rejuvenating Spa which was done by a trained professional lady deftly. The massage was for more than an hour and they also have shower facility too. For those who are apprehensive about trying the massage centers mushrooming around Goa, this one is a safe place and worth a try.
6)      Hotel Bonanza, Baga- it is in the middle of the Baga market. It looks like a Portuguese house converted into a hotel. The owner and the staff are very friendly. There is a cute terrier named Bruce who lingers around the reception.  The rooms are nice and spacious and homely.
7)      Kim Fa Restaurant: The verandah of the Bonanza hotel has been rented to these people. This Chinese restaurant is probably the most popular place in Baga if you are looking for a quiet dinner rather than noisy parties. An hour waiting is a normal thing for this place and it is full of foreign tourists. We decided to spend an evening there instead of partying and it was a good decision. The food is amazing, aptly spiced, the meat so soft it will melt in the mouth. The décor is very simple and plain and it doesn't matter because the food is so great that no other marketing gimmick is required to attract customers. They apparently have many rave reviews on Trip Advisor and many Certificates of Excellence earned from there. A must visit place. - Opens only in the evenings till 1 am.
These bits and pieces may help the wandering souls to explore the unexplored amongst the mundane Goan vacation.