Don't plan a vacation for an occasion, when your mind tells you to take a break plan it out, need not be an exotic and luxurious trip, thanks to trekking groups around they make life easy, all the planning budgeting is done by them, if it fits your bill you just go ahead.
So, here was the plan, I am a part of a local trekking group on meetup website called HATS links will be shared at footnotes. It was a 4 days trip starting on Friday till Monday under 5k budget!!!! . I paid the amount as soon as the trip was posted on the website as I was waiting for this for a long time. Travel was by a bus. Volvo bus was booked from GOA transport, be sure to be on time at the pickup point else you will be left out drivers are very punctual heads up in case you're a late comer.
Day 1
We started around 5:40 from Hyderabad, at around 10pm stopped at Zaheerabad for Dinner at Grand Pariwar Dhaba. After dinner resumed our journey, around 7am we reached outskirts of goa, and what a view cloud were passing under the vehicle, waking up to such a spectacular view was just thrilling. Around 8am stopped at a nearby restaurant to fresh up and have breakfast (most of us had only tea and no good menu available). After breakfast continued the journey for another 2hours to reach the drop point Panjim. From Panjim got into local bus to get to Margo, by this time it was 10.30 am sure our belly was scratching us for food, checked into a hotel across the main road ordered food and then realized it's not Hyderabad where you can get good food anywhere, we were supposed to hire two wheeler but due to weekend we didn't find any vehicles so had to get to market place to find them, fortunately at market place got a Scorpio, I10 and an active. Started the drive for another 30kms to reach the resort we had booked, it's called Palm Discoveries Resort . It a part of the mountain developed into a resort, Parked the vehicles at the top of the mountain, I could already hear the waves lashing the shores the sound was enough to rip my tiredness off, and feet away the breath taking view just as the pics you find on google. The great Arabian Sea to the infinity of my sight!!! Had to trek down more than 100 steps to get to the resort which has wooden rooms with attached bathrooms though set up in hillside jungle I never had the feeling of being out of place just felt like I was in a village.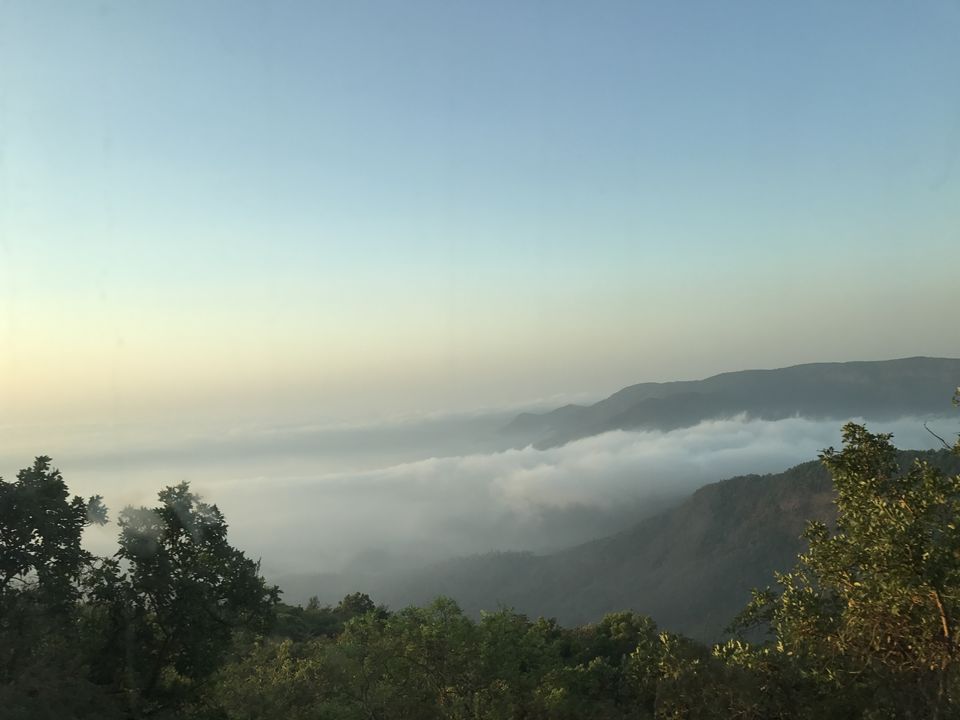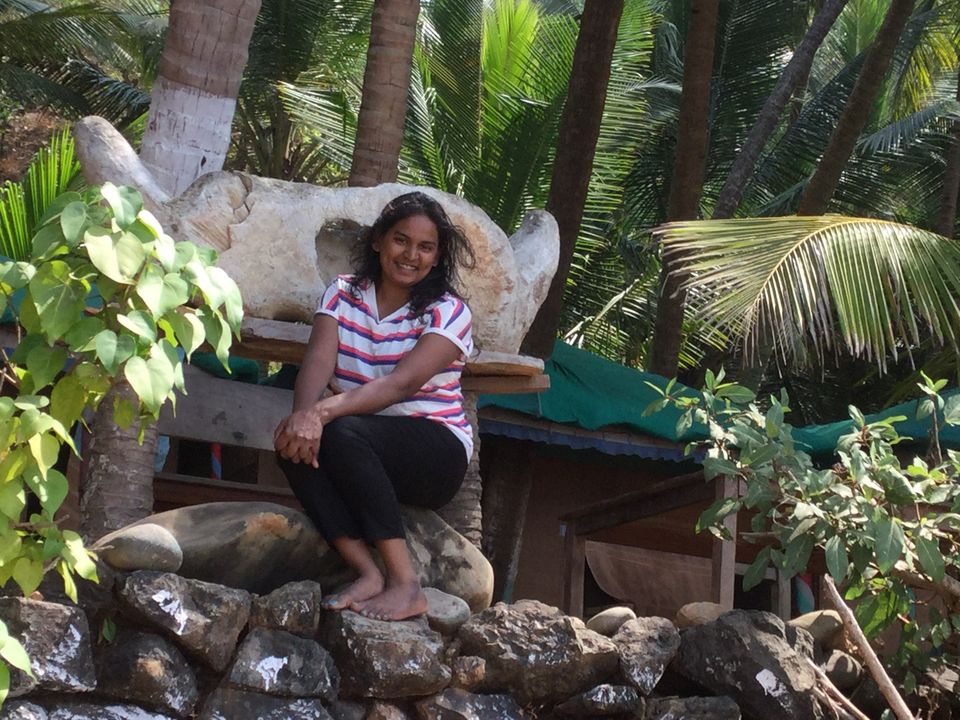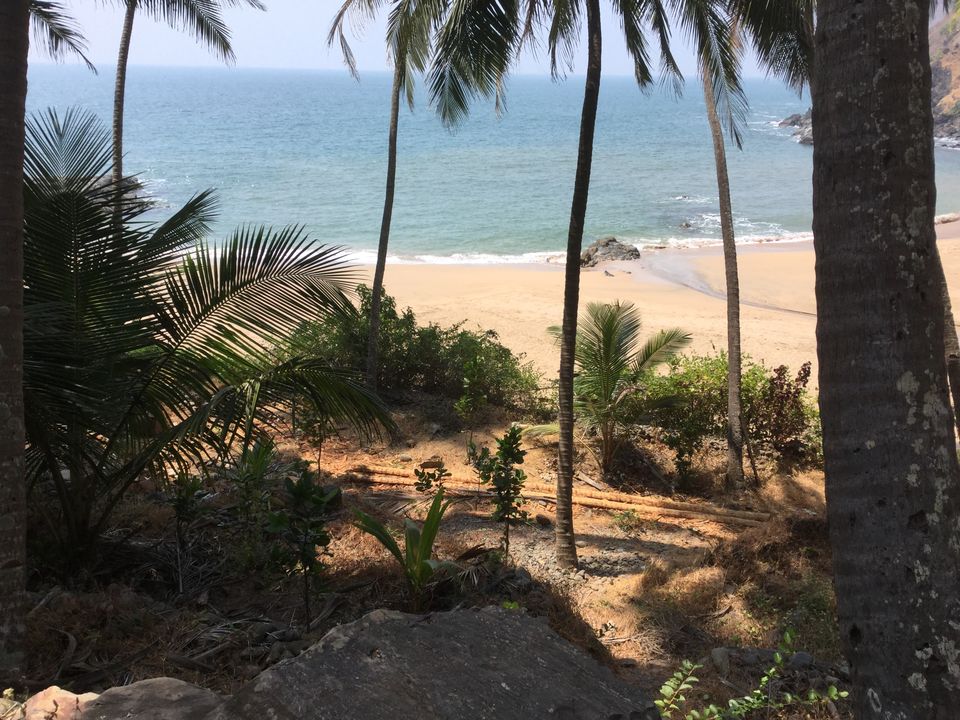 Refreshed and got out to jump around the beach clear blue waters and grainy sand no dust, no pollution and most important no people around just me and the sea definitely felt top of the world, we trekked back to the top of the mountain to get to the get to a more public place beach called Palolem beach . The way to the beach has shopping stalls on either side, you get clothes, accessories, art items, and eatery outlets. Went around the beach, which wasn't enough wanted to get more of the sea so spoke made a deal with the locals for a boat ride got a decent bargain of 100rs per person, went on a ride to the sea!!!! My first ride on the sea, watched the sun set from the sea it was simply awesome. Got back to the market street did some window shopping and had our dinner in one of the restaurant, menu was good, food was tasty than what I had in afternoon. After dinner drove back to the resort, went to sit on the beach, I was too tired hence got back to the room and slept like a log.
Day 2
Got up at 6am trekked back to the top of mountain , got into vehicles and went to the other side of the mountain to COC beach, this is relatively a larger beach with bamboo houses across the mountain, the beach is like a cup where the waves come till the brim and sometimes above it , played in the waters like no one's watching, the waves are pretty violent even few feet into waters, the rocks are either slippery or with sharp edges , hence have to be careful as waves are too strong and would throw you down hard, after few hours of playing in the water got back to the resort had breakfast , again played in the waters, around noon got back to rooms , packed our bags to start the journey back, honestly 2 days weren't enough to capture the beauty of the place.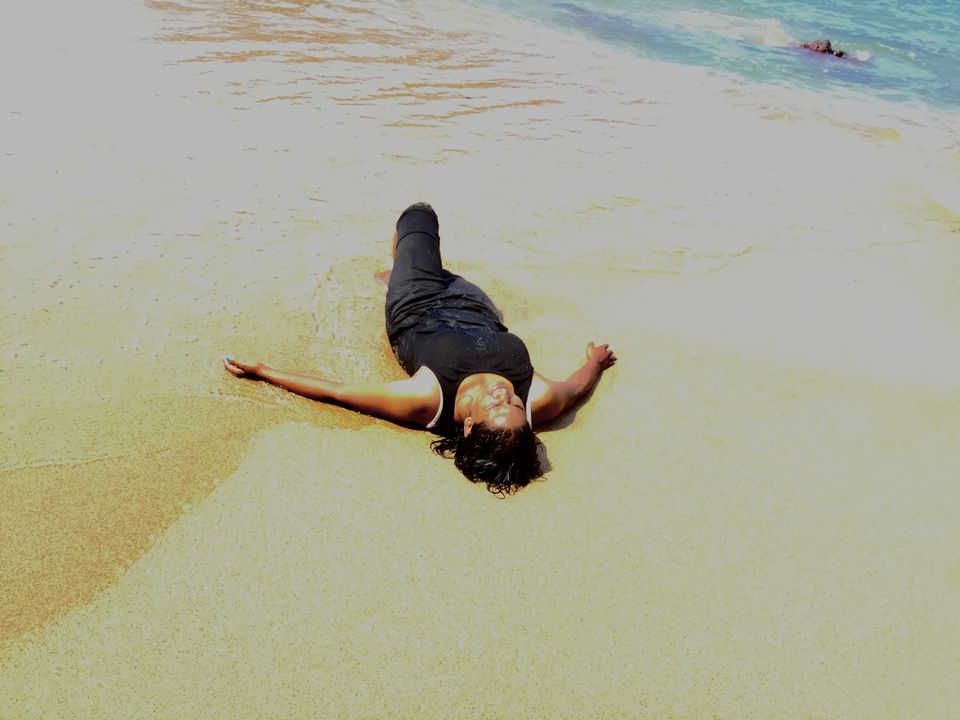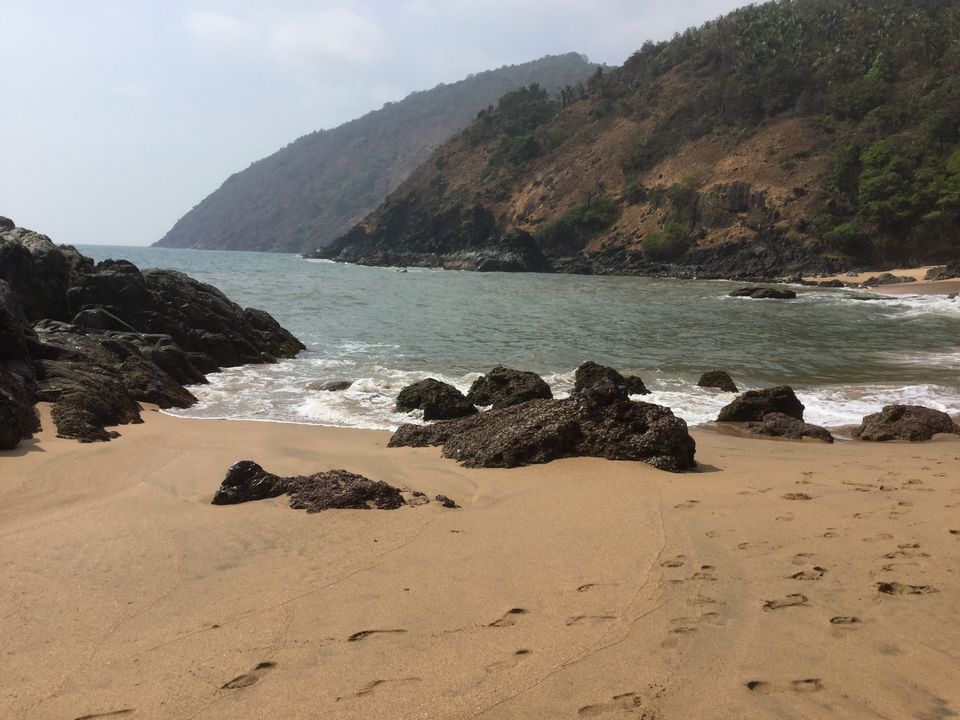 Around 5:30 reached Panjim got into the bus journey back to Hyderabad. Next morning reached Hyderabad at 8:30 Am and it was tata bye bye to fellow trekkers.
Links
https://www.meetup.com/ in and around Hyderabad join the website and find a group of your interest.
http://palmdiscoveries.com/ resort site
https://www.facebook.com/inhbme
http://goakadamba.com/ bus booking website
Pricing done on my own research
As per Abhibus Kadamba travels is the lowest charging travels 848/- one side trip 1696/ round trip
Local travel charges 300rs this is excluding the vehicle rental charge.
Vehicle rental charge is around 5k
Resort booking at Palm Discoveries as per the website per night its $64 the prices are shown in Dollars as this is mostly booked by foreign tourists. Because we booked it as a group (17 people) there could have been some discounted price.
What I feel is going by own vehicle is the best option, as you will save on time and money as well.
This was my first trip to Goa and on a budget 5k I paid to the trekking group, for food I spent around 2k this is considering am not a good eater. No alcohol though it's the cheapest thing in GOA.
So for the whole trip I spent around 8k round figure. Will surely plan out better net time.