Swaying palms, shimmering sand, cultural melee and rocking parties — Welcome to Goa. The West within the Oriental, Goa is the ultimate destination for the beach bonhomie So just tank up your spirit and lets head on to this Pearl of the Orient.

Known as Tourists' Paradise, Goa sets amicably on the South-western fringes of India. Ruled by Portuguese for more than 400 years, the state still bears reminiscent to its bygone era. Whether its beaches, food and cuisine, art and culture or its language, you will find Portuguese stamped indelibly all through this state. Yoking past and future, this coastal region presents an inimitable picture of history standing side by side with modernity.
Sights and sound
Every lane and nook and cranny of Goa is a tourist haunt in itself. Fraught with the memories of past the towns of Goa have a lot to offer to the discerning visitors. Whether you are a laid back person preferring lounging holiday or the type who just want to hit the floor, Goa welcomes you with open arms.
Beach Unplugged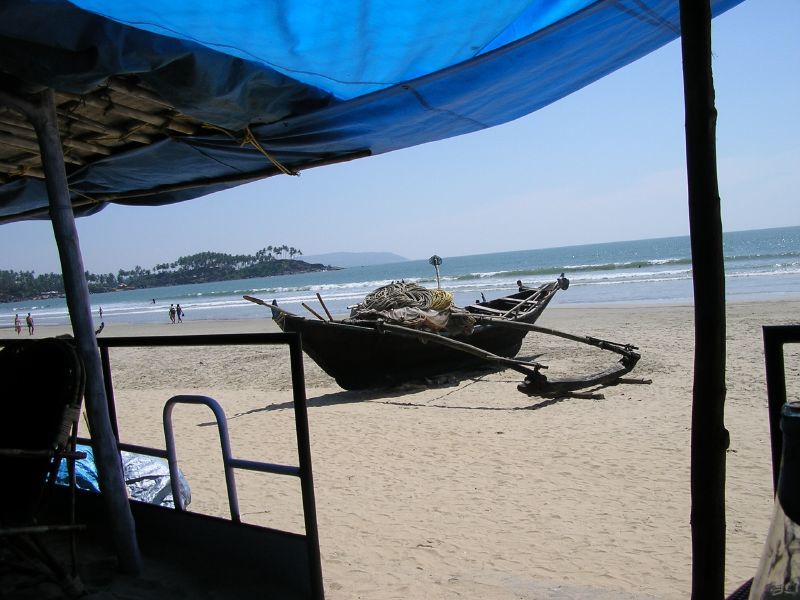 There are beaches to rave you up to get you into the party mood and there are beaches for the quiet souls – the unspoilt beaches for the solitude seekers, whichever is your type , you will love the beaches of Goa for sure. Mainly divided into two circuits- North Goa Circuit and South Goa circuit, these sand filled sea sides will definitely make your holiday a sojourn to remember forever. Enjoy the sun bath, practice the fine art of lazing around, shake your leg with a glass of Feni, savor the exotic dishes, give wings to your adventurous spirit with some of the daring water sports, rock at midnight parties – you will be spoilt for choices at Goa beaches.
Colva Beach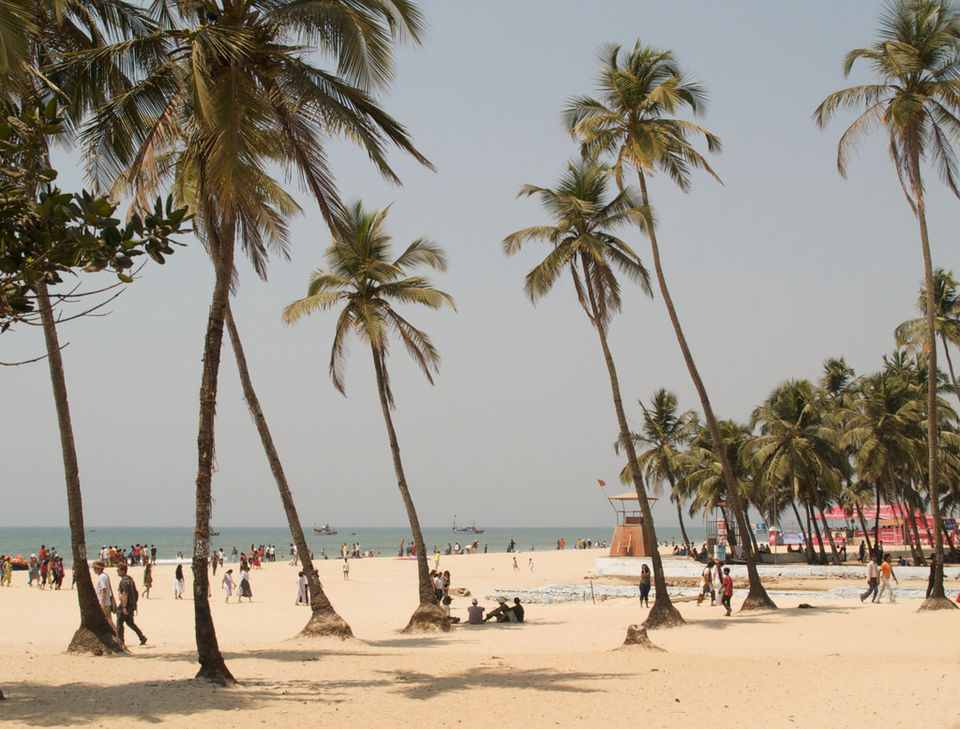 While the sand and surf remains unbeatable on any of the beaches in Goa, the Colva Beach stands out with its promising tranquility. Colva took a little longer to come into the scope of the tourist gaze as compared to Calangute or Baga. Since fewer tourists venture out to explore Colva, it is much quieter and peaceful out here. Umbrellas and deck chairs are available on rent, whenever you feel like having a cool drink or just laze around gazing at the serenity of this sensational beach. For innovative cocktails and mouthwatering Goan cuisine, you can hit towards one of the few beach side shacks. Though they are not air-conditioned, the quality of food served is good and the thatched shacks create quite an exotic feeling.
Betalbatim Beach: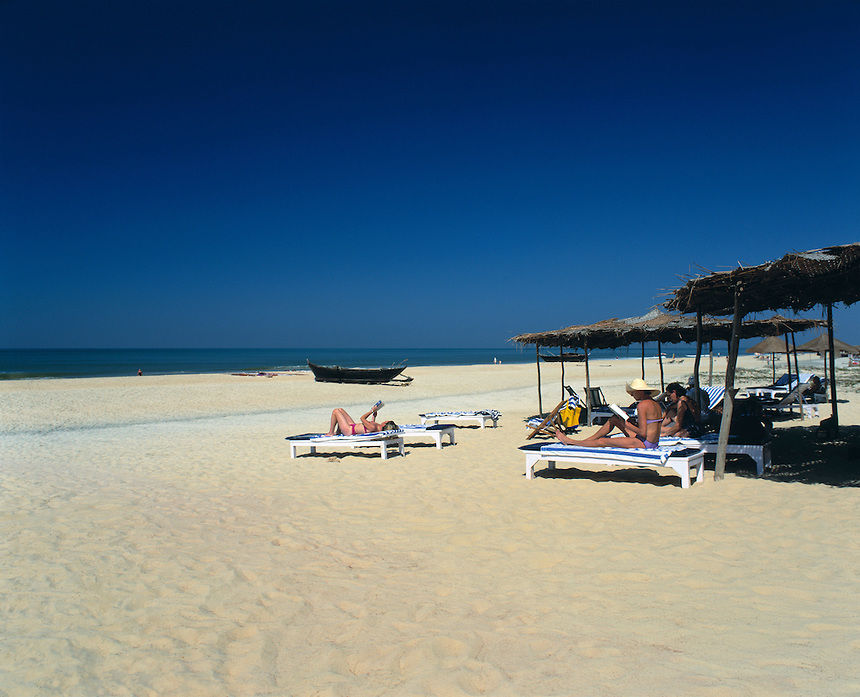 Walk northwards from Colva Beach and one will come to yet another serene beach stretching for around 12 Km. This is the Betalbatim beach which, is more popular as the sunset beach among the locals. What makes Betalbatim beach special? A number of reasons to begin with! A blend of sosegado" or laidbadc lifestyle, sea shacks, the colorful local people, bracing climate and the Goan cuisine tops the list here. There are number of resorts near the beach like Coconut Grove, Martin Comfort Hotel, Nanu resort and Alagoa Guest Villa. The evil effects of commercialization have failed to make an impact here and it is regarded as one of those calm beaches – an ideal place if you want to guard your privacy.

Calangute Beach: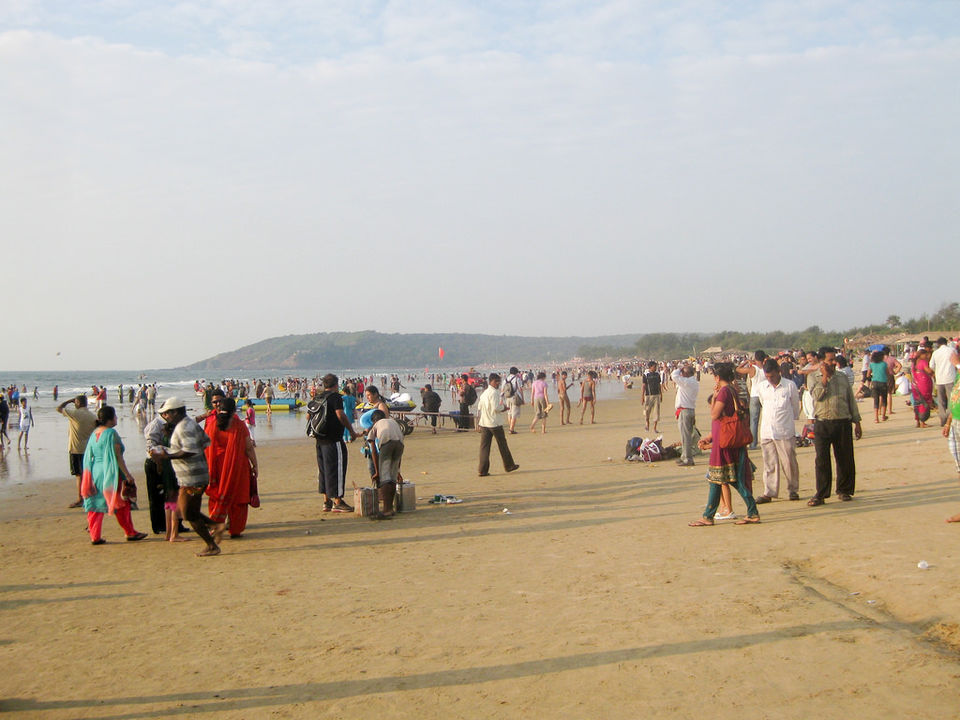 Ah! the Calangute Beach- it is one of the most famous, the most visited and the most exciting beaches of Goa. It is also one of the longest beaches in Goa stretching to about 4 miles. Busiest and the most commercialized beach of goa, Calangute has beautiful swinging trees and pristine surroundings. The hippies had discovered and popularized this beach during the 60's and 70's. Even today, visitors from all over the world head for the Calangute Beach in search of a peaceful retreat, rejuvenating dips in the ocean and fascinating dolphins and crocodiles. Hotels, resorts, cafes, fishing villages, well toned & tanned bodies- you can get almost everything you expect of a beach tour in Calangute.
Dona Paula Beach:
The place of romance and myth, nature has been very kind to this picturesque beach. The meeting point of Mandovi and Zuari rivers, Dona Paula is known as Lovers' Paradise. Take a plunge at this promontory and try your hands at water scooter or simply enjoy the motorboat ride
Anjuna Beach:
The Freak Capital of the World, Anjuna is synonymous with the hippy culture in India. The scene of the never ending psychedelic parties, this is one of the most fabulous beaches of Goa. Enjoy the Wednesday Flea market and magnificent Albuquerque mansion along the azure green waters of Arabian Sea here.
Exotic Wild: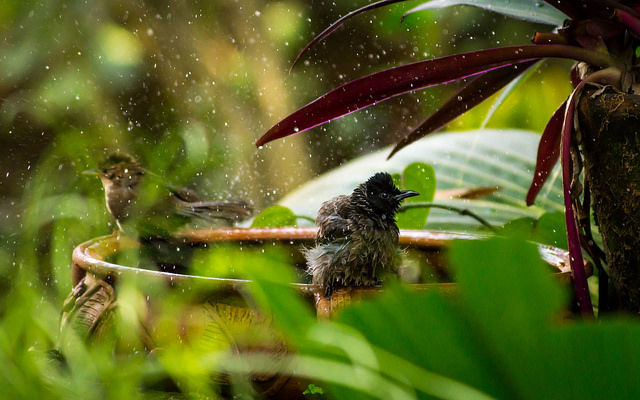 Even the nature lovers cannot complain about the lack of interest in Goa. Lush green swathe of landscape, swirling sea and meandering rivers are enough to transcend any naturalist to the seventh heaven. A leisurely amble along the banks of the Mandovi and Zuari rivers is enough to spot the avifauna of Goa. Bondla Wildlife Sanctuary and the Bhagwan Mahavir Wildlife Sanctuary are the perfect places to be face to face with biodiversity of the state.
Seel Also: Tambdi Surla Waterfall Trek
Flavours of Goa: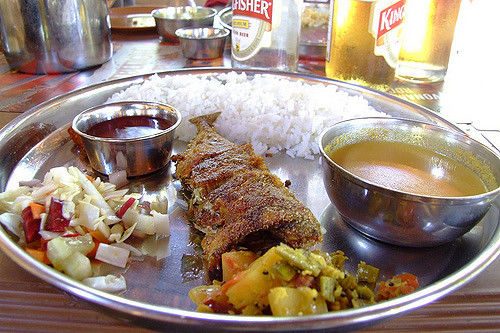 Goa is truly a food lovers paradise. Being a coastal state, it is abound with sea food. Rice, fish and curry are the basic and most popular dishes of Goa. A gourmand's delight, Goa has a lot to offer to the food lovers. Pack a healthy appetite and binge on to crabs, prawns, lobsters, mussels-some of the most loved sea foods. Feni, the indigenous beverage of Goa, is another thing the natives swear by.
Moving on to the royal menu, Pork Vindaloo, Chicken Cafreal and Sorpotel are the most savored dishes. No meal is complete without a sumptuous treat to your sweet tooth and in Goa you have Bebinca and Dodol for it.
Also See: Budget Friendly Seafood Restaurant – Goa
Goan Art & Crafts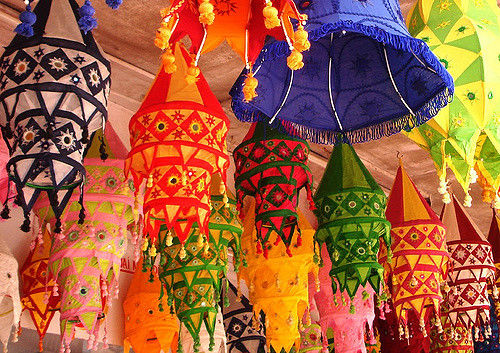 Culture – a thread that binds present with the past – is a mirror of the society, and this is true even for Goan culture. Changing reigns have left multiple hues on the life of Goa. You can have a glimpse of the Goan culture in its folk dances – Talgadi, Goff, Mando, Kunbi dance, Lamp Dance, Musa! Dance, Bhandap, Dhangar, Dekhni to name a few. Tiatr is the most famous dramatic artforrn of Goa which has been practiced since the ancient times and is at large responsible for saving Konkani language from extinction. Exquisite furnishing and decoration, dassic gold jewellery, splendid brass items tell the tale of the age, which still find takers in this fast moving world of technology.
Festival Frenzy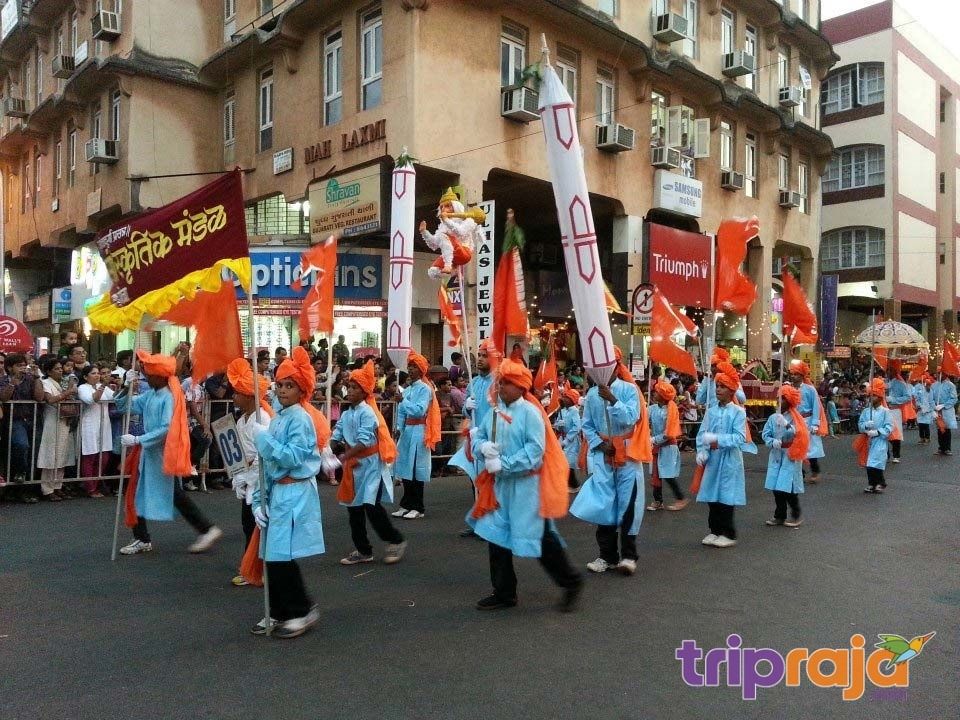 It would be a bonus if you plan your trip around festive season in Goa. Along with tourist destination of Goa you will also get to see the festive spirit of these warm people. Consisting mainly of Hindu and Christian population, Goa gives due space to all the religious festivals. Ganesh Chaturthi, locally known as Chovoth, is celebrated at a grand scale in the August / September. Soak yourself in the chaotic harmony of this religious event and get a first hand experience of the Goan way of life. Carnival, another major festival of Goa, is a time for bonhomie. You just cant capture in words the soaring spirit of people during this three day cultural bonanza, held just before the Lent. The fun, frenzy, chaos, religious harmony, melodious music, colourful spree – its all packed into one. Feast of St. Xavier
Lists of Popular Festival of Goa: Holi, Christmas, Ganesh Chaturthi, Carnival, Shigmotsav, Bonderam Festival at Divar Island,
Matter of Accommodation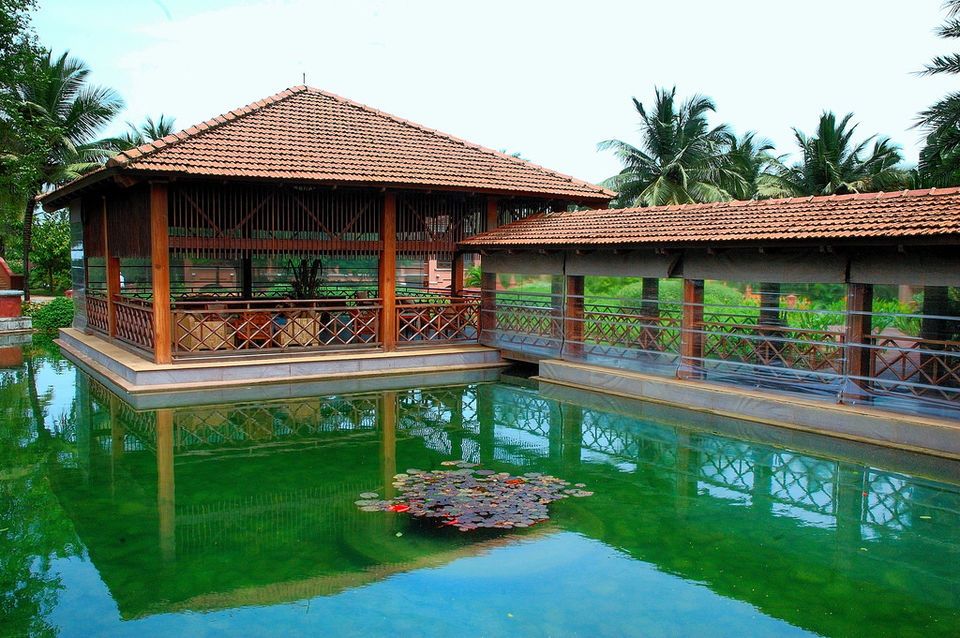 Being a hot favourite of backpackers, Goa offers all type of accommodation options to its visitors. A budget hotel, a luxury suite, a beach resort or the sea side shack – you can choose from any. The price varies as per facilities and season. Its always advisable to book your place few days in advance, especially during peak season -September to March.
Watersports Activities in Goa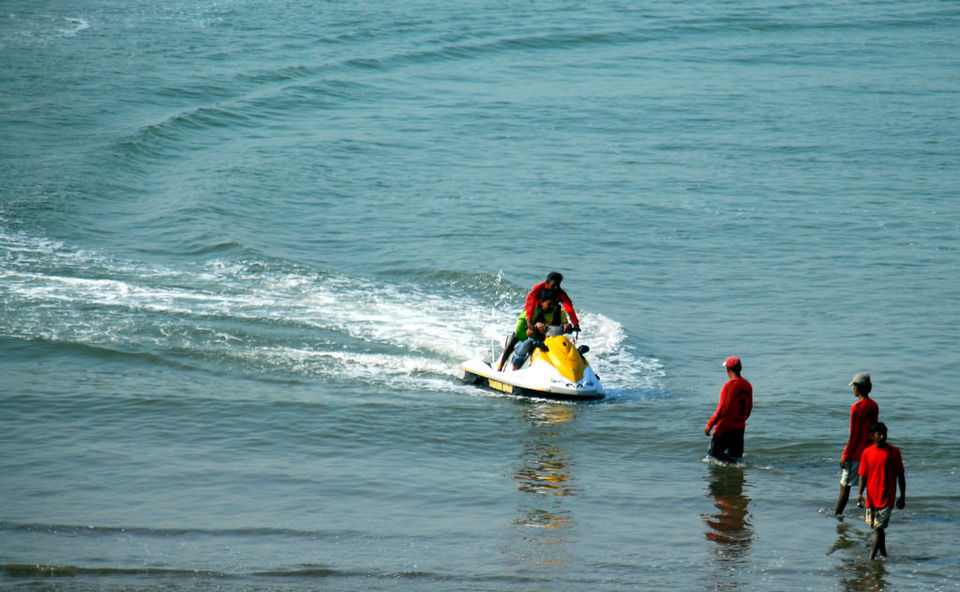 Goa is also known for Watersports Activities i.e. Jet Ski, Banana Ride, Bumper Ride, Speed Boat Ride, Snorkeling, Scuba Diving etc. You can start your day in Goa by enjoying one of the watersports. Or, you can just lie back on the beach and enjoy the serenity of the place. Some of the Most Popular watersports which you can enjoy in Goa includes parasailing, scuba diving & snorkeling at Grand Island in Goa.

Dudhsagar: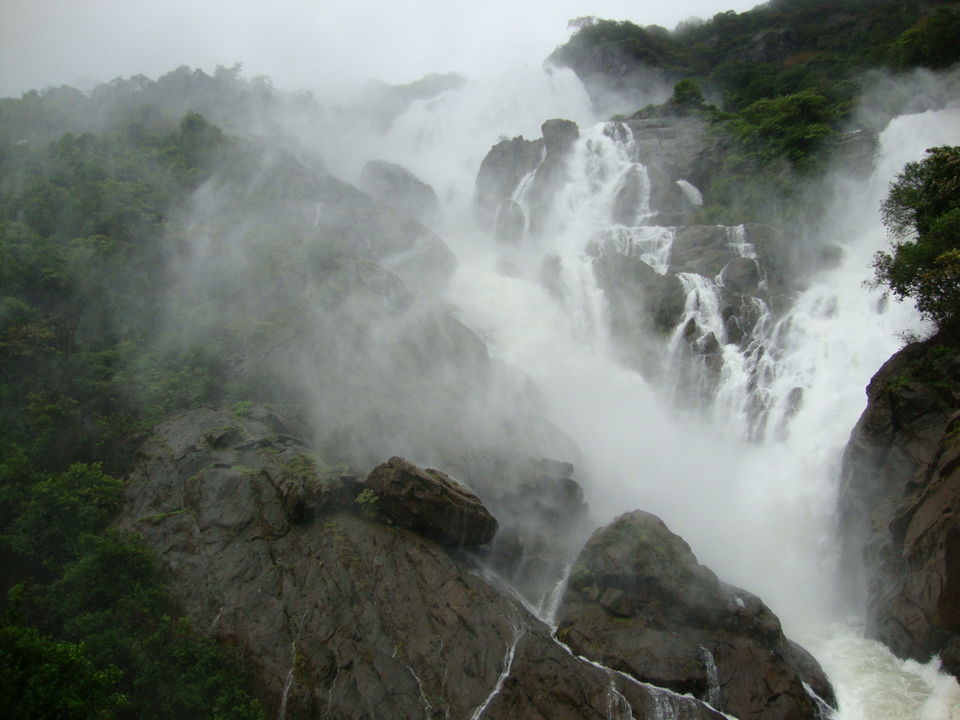 Dudhsagar falls is consider tallest waterfall of India. Apart from the lofty hills, the golden beaches, dry deserts and the massive waterbodies, India is blessed with a lot of other things too that makes this country one of the best travel destinations for people from India as well as from around the world. All the hills of India are adorned with picturesque dudhsagar falls and visiting these not only brings happiness but are also rejuvenating. The waterfalls are just like a surprise waiting for us amidst the jungles.