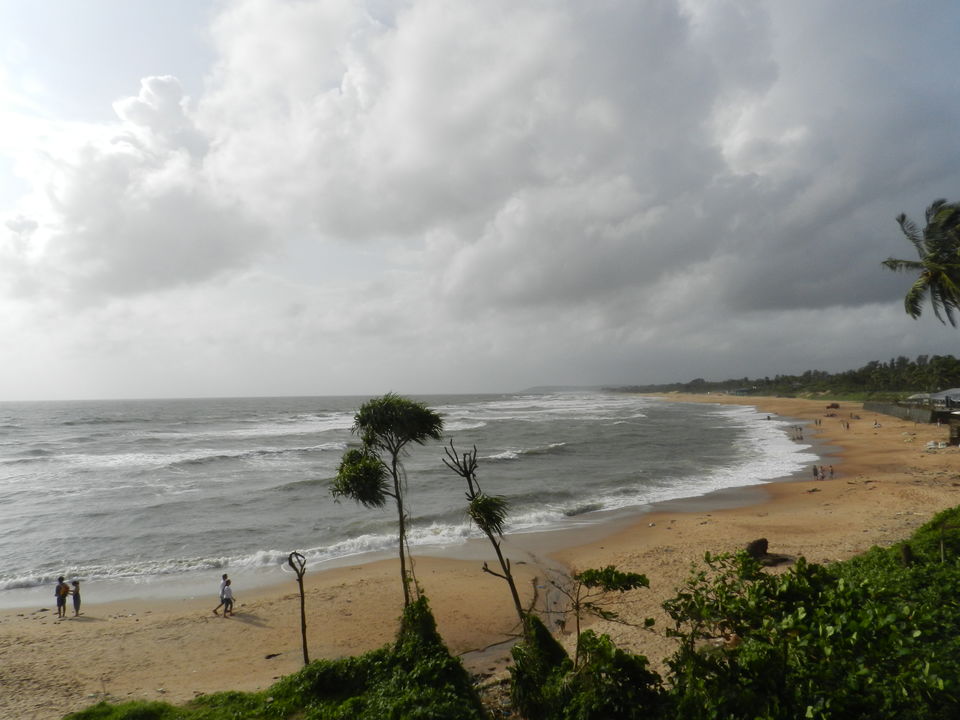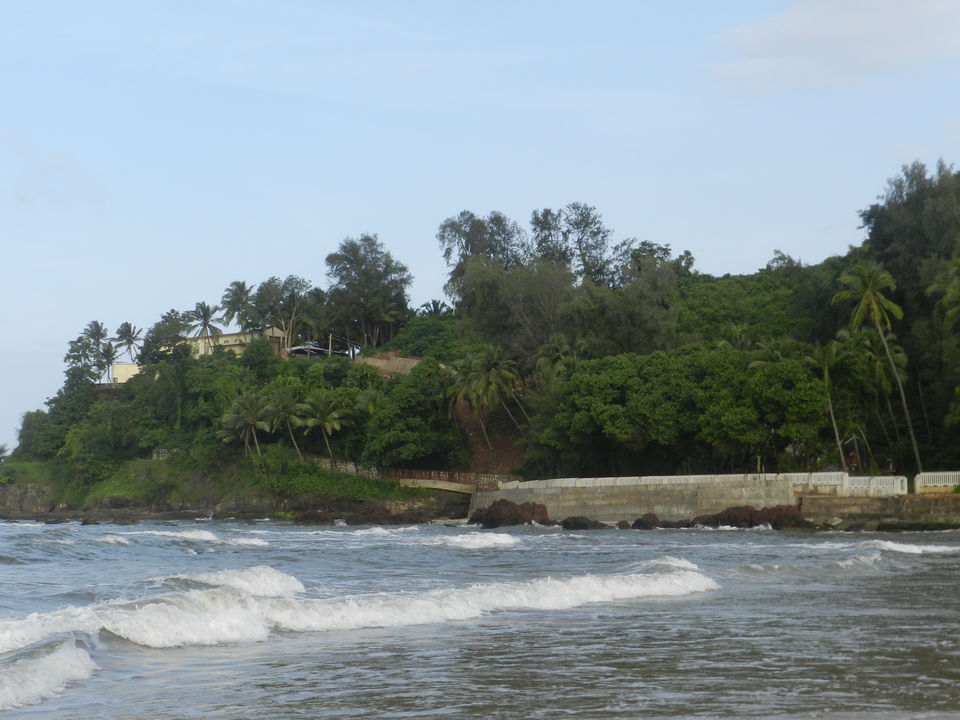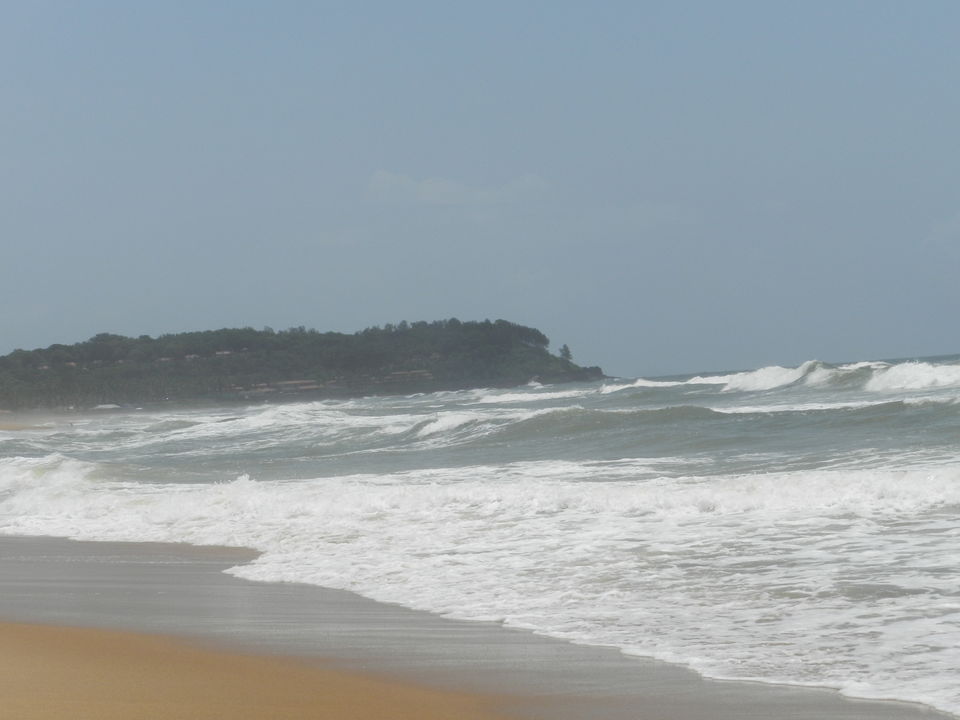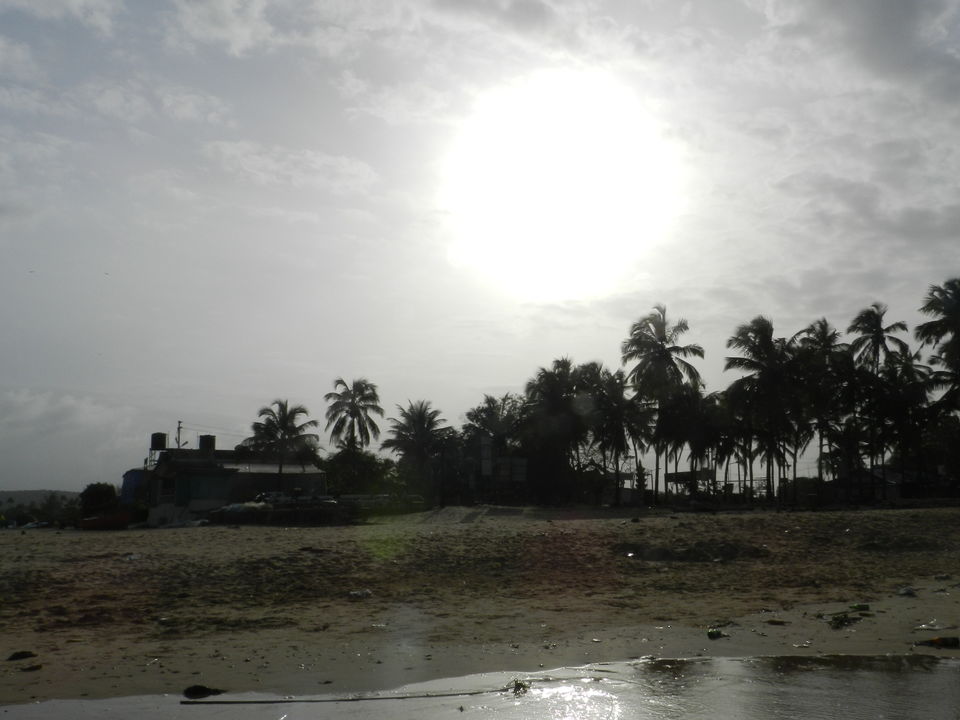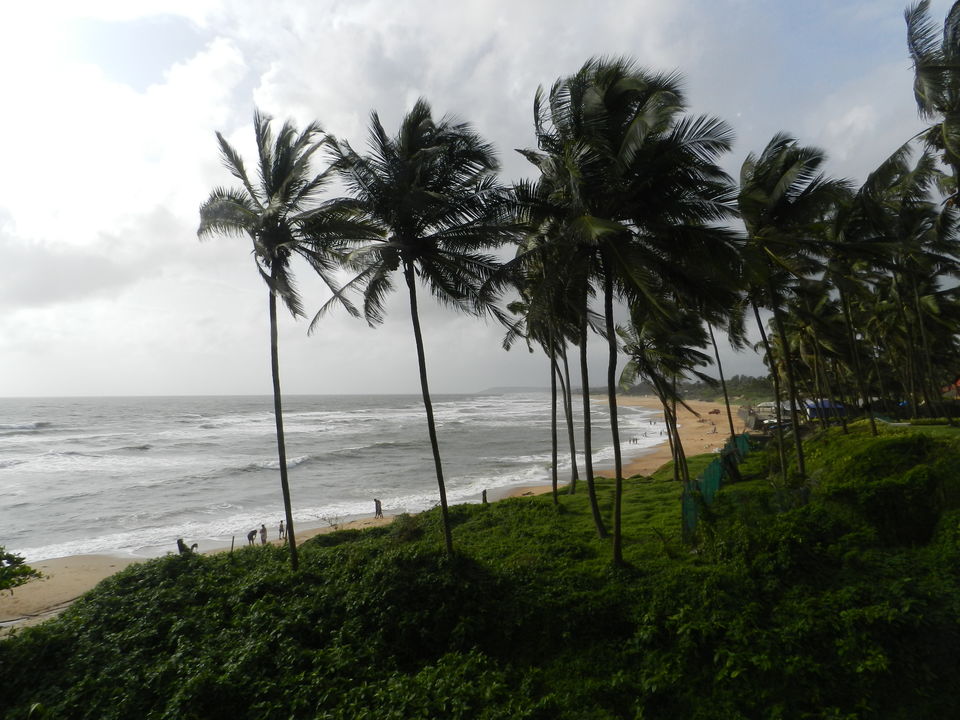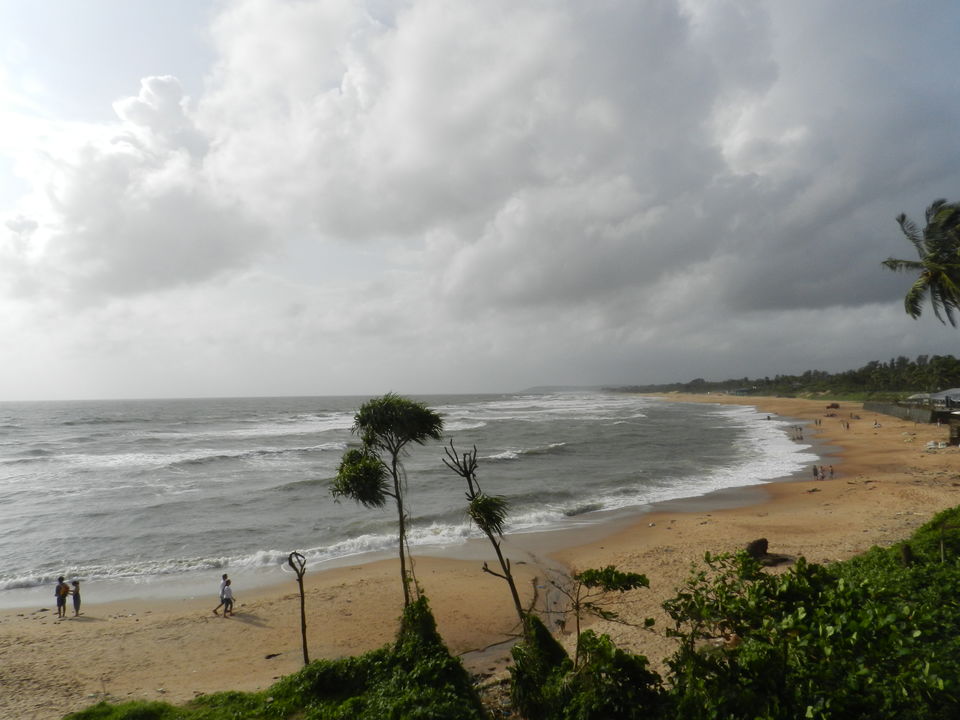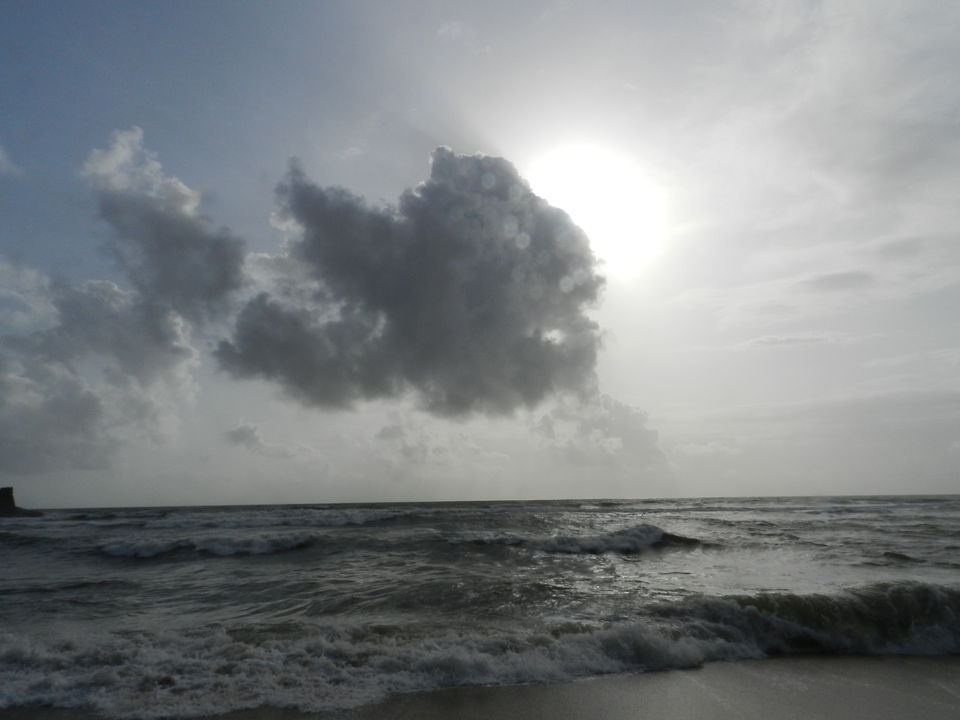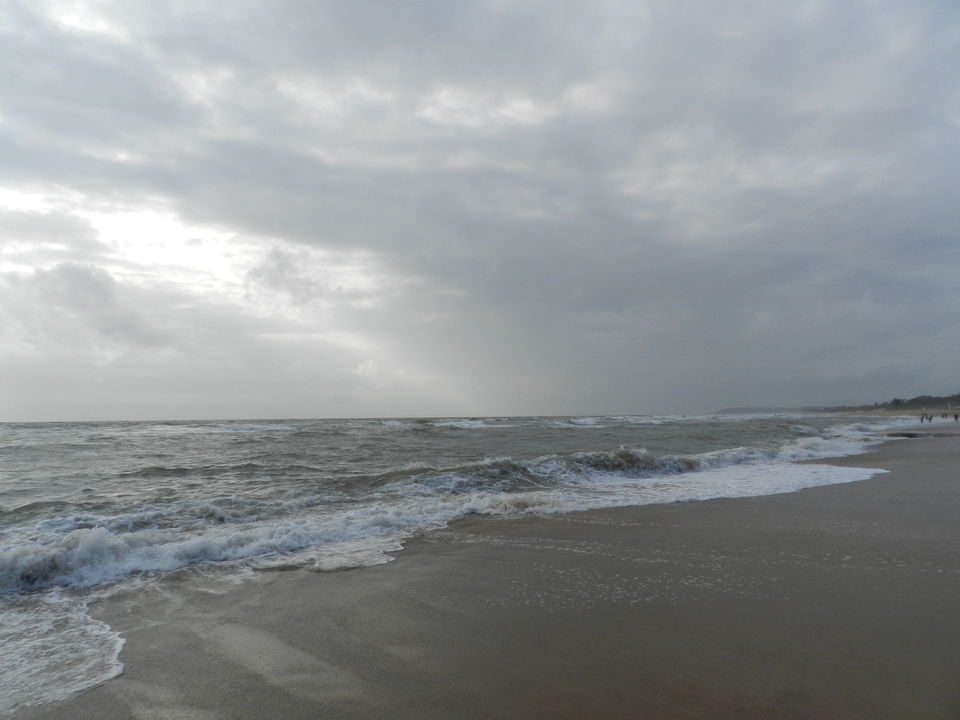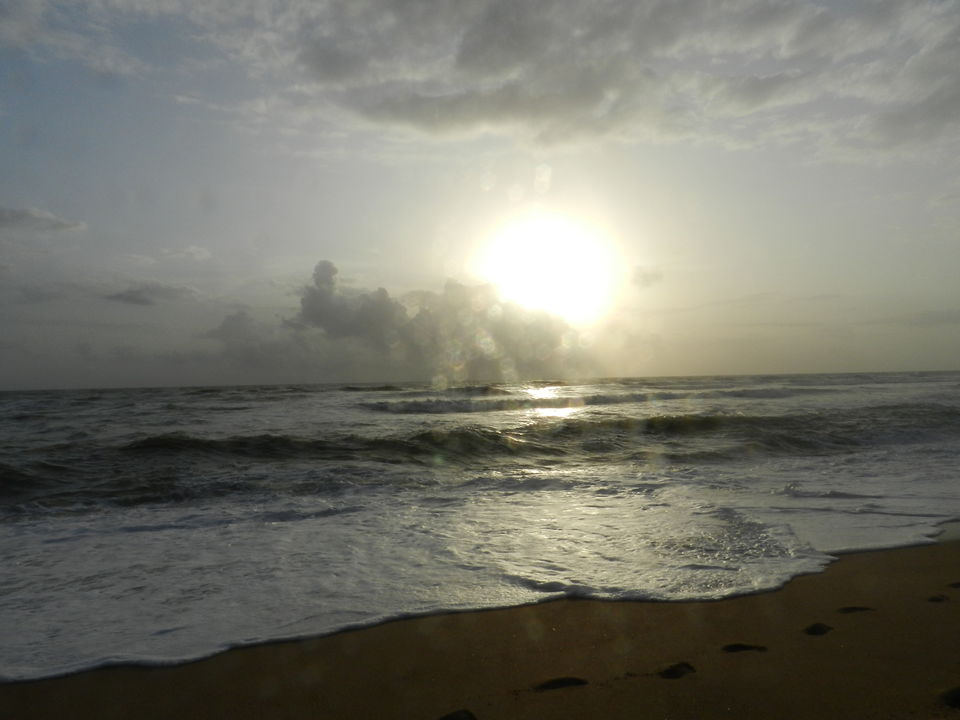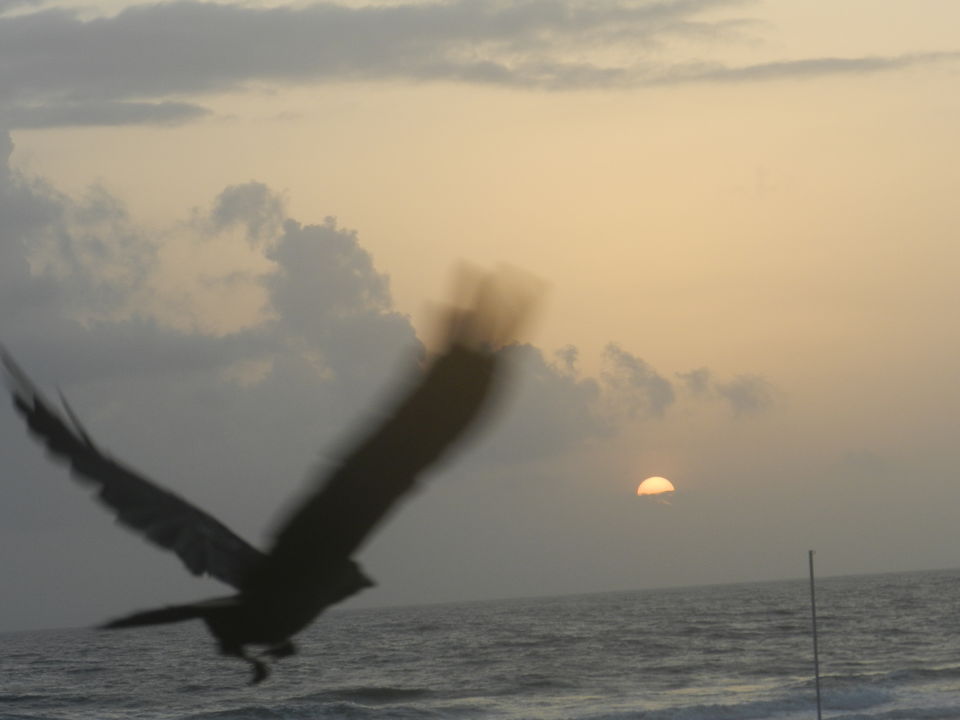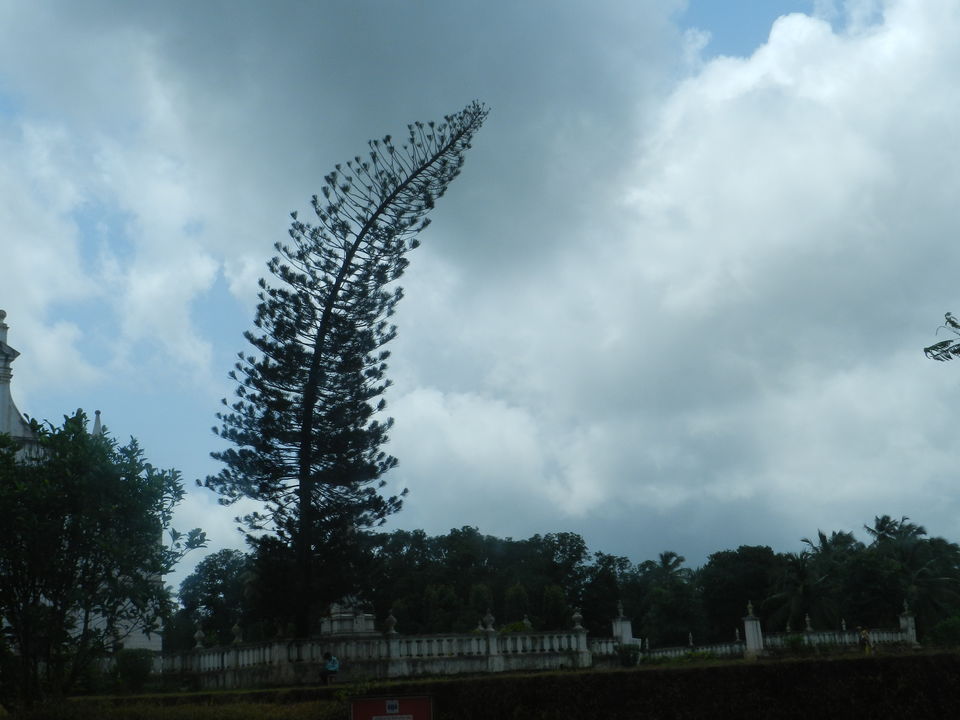 Goa- The land of Sun, Sand and beautiful beaches. Then one day, five amazing friends and yes ex-colleagues (sounds surprising) decided to visit it. Little did they know that they are not just going on a trip, but on a journey to find themselves and strengthen their friendship.
As usual, the planning started but what different about this was that we were hell bent on having a vacation. So, within a day our tickets were booked and within a week, our stay too. Rather than opting for a hotel, we decided to go for an Airbnb. The main reason for opting Airbnb over a hotel was, we wanted a place where we all five could be together rather than being separated by rooms, plus at the same time we all needed a place where we could be ourselves. a place where we could scream at the top of our lungs, cry and ponder over life, act as kids and yes drink. We wanted the best amenities but within the budget. So, we opted for Airbnb at Candolim and the best thing about it was that it was just 5 min away from the beach and 2 minute away from the market and amazing eating joints.
We reached Goa on 4th July. As our Airbnb didn't offer us pick facility, we had to arrange a cab for ourselves. At the Airport, one can find many pre-paid taxi stands that would normally charge in between 1200-1700 for Candolim based on the car you opt for. However, what no one tells you is that Goa government has started a cab facility by the name of Goa Miles that is a complete money saver. We reached Candolim in 1000 bucks that too in an AC sedan. As we had arrived pretty late, so we were tired and having dinner outside was the only available option. Please be very careful while opting for a dining place at Candolim because you might be disappointed. Another thing worth mentioning is that North Indians (unless they have a palette for authentic fish) shouldn't try Goan Fish Curry, as the raw and pungent taste would make it difficult for you to swallow it.
The next day, we started for Calangute Beach. As we had gone during monsoons, the weather was beautiful. The sky was covered with black clouds, the tides were high and the scene was too surreal to express in words.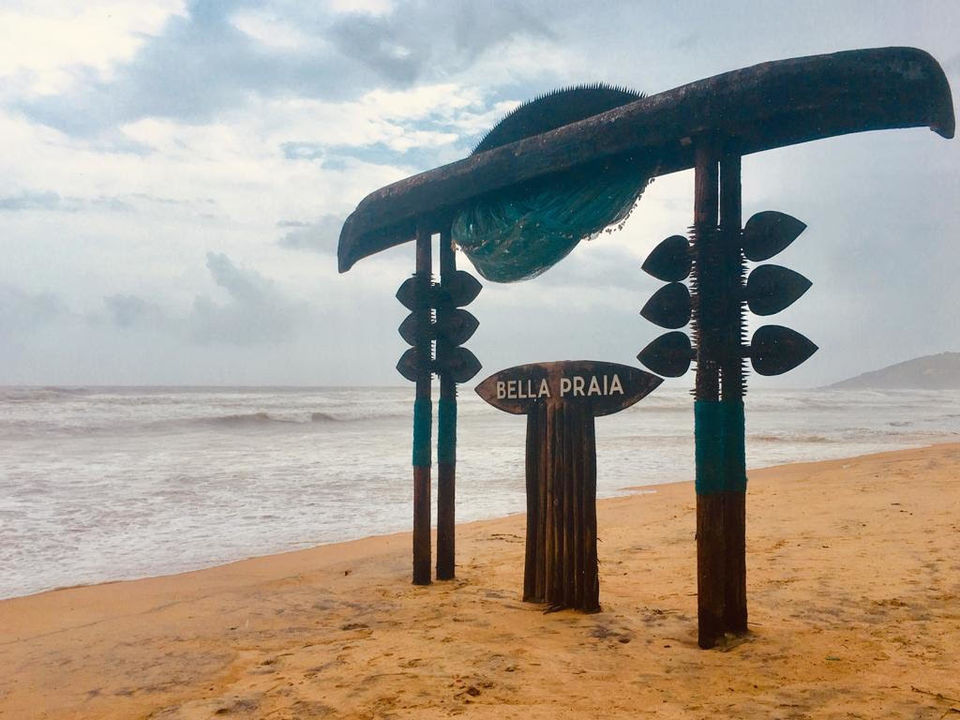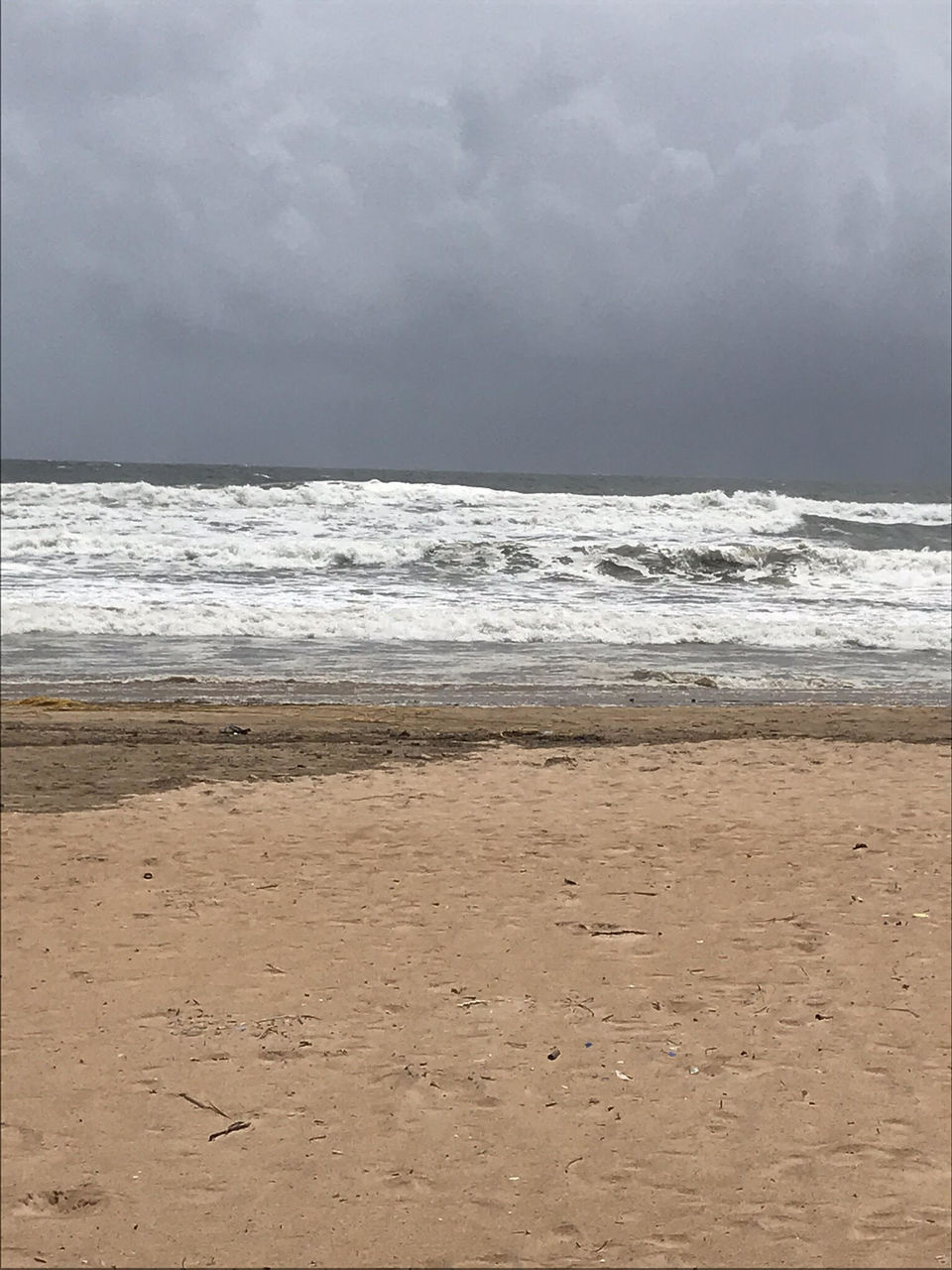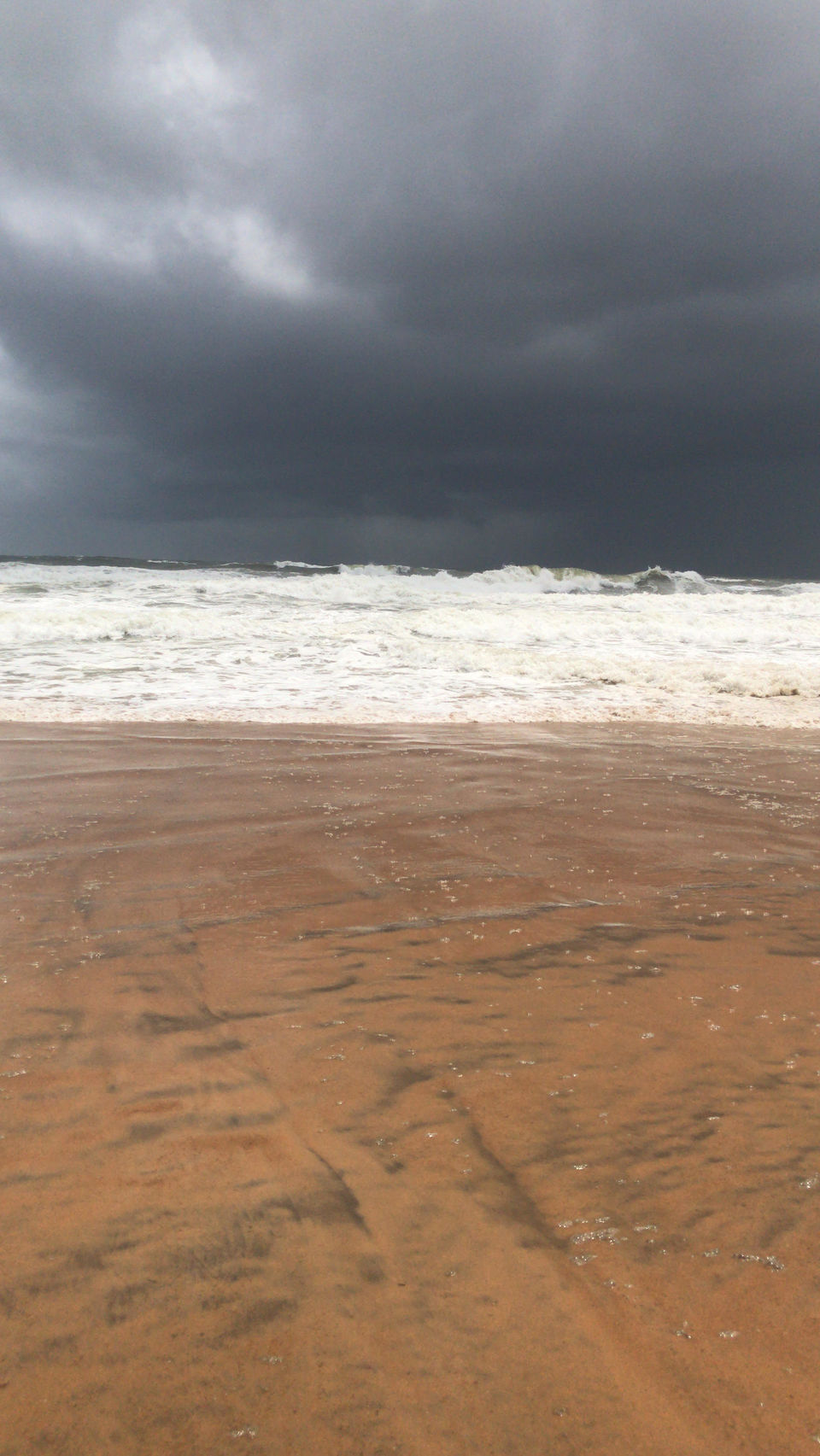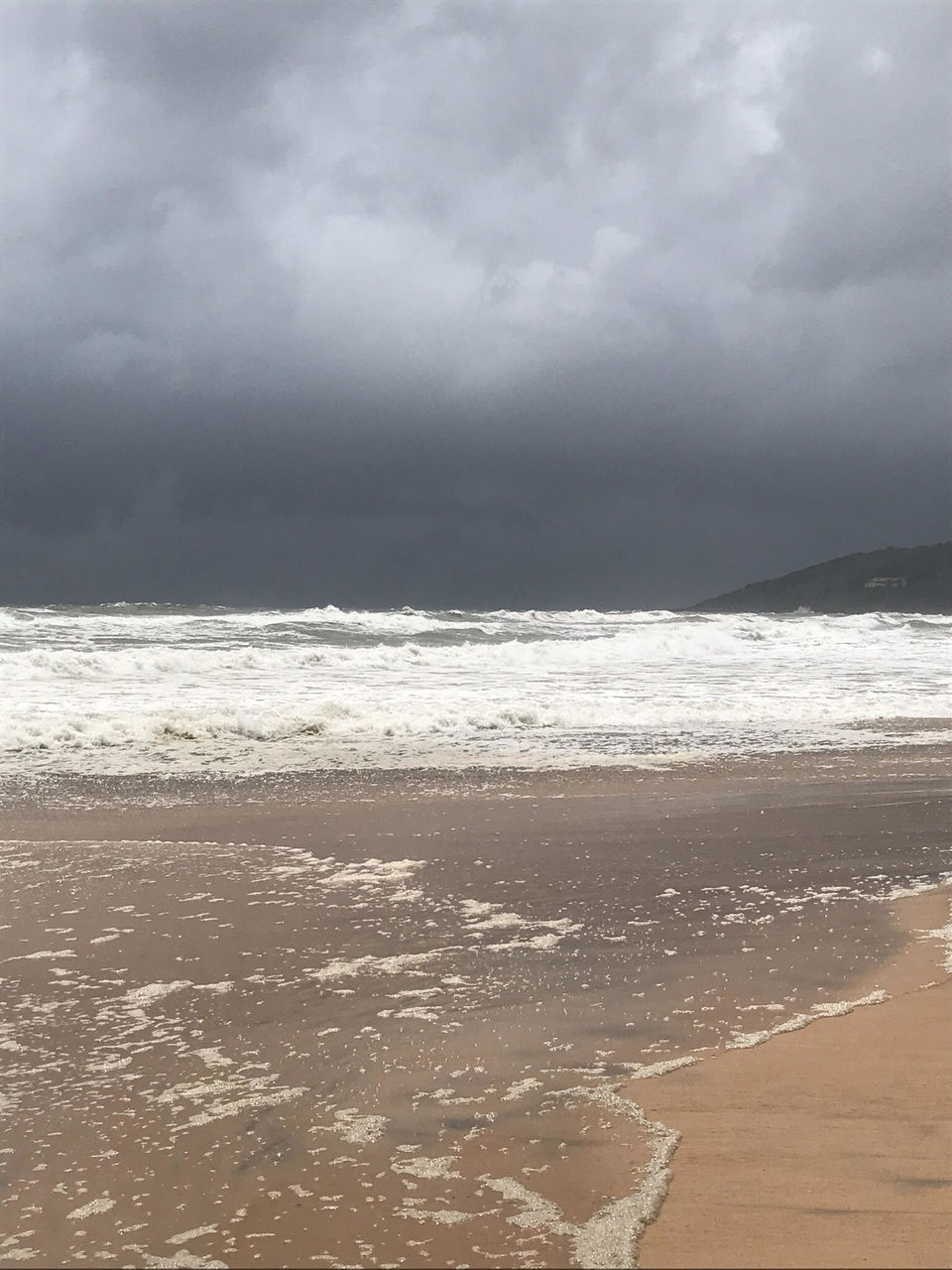 After playing in the water, doing all the stupidity we could afford to do and at the same time spending our 'Me' time with nature, we were pretty hungry and started looking for some shacks. Calangute doesn't have shacks, but have good restaurants. We zeroed on 'Ratna Sagar' and ordered Chicken Kafreal, Fish Fingers and chips, Squids, Aloo Parantha and Chilly Mushroom. Chicken Kafreal was amazing. Totally loved the taste. Fish Fingers were too raw for us. Squids were way too rubbery that made us difficult to chew them, but Aloo Parantha made us realise 'You can take a Punjabi away from Punjab, but you can never take away Punjab from a Punjabi'.
We reached after a pretty long period of time and soon were out to Baga Beach for our dinner. We chose Brittos and the food was to die for.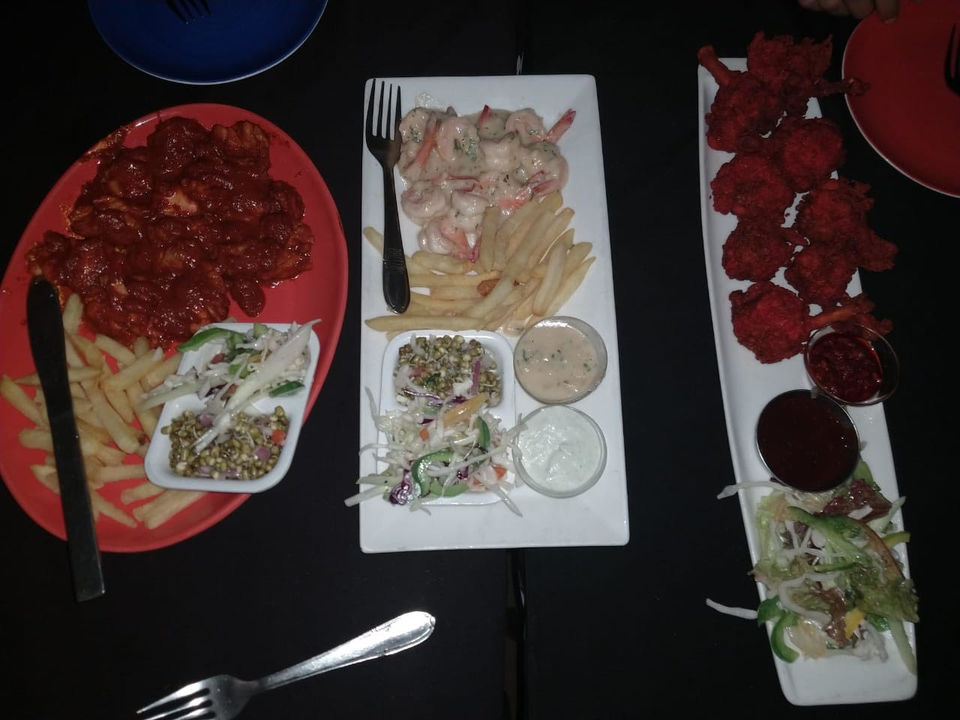 We ordered Chicken Vindaloo, Butter batter prawns and Chicken Lollipops. Chicken Vindaloo was amazing. Even the lush taste of butter in prawns made them delectable. The serving, preparation as well as the taste was too good. Brittos is a must try for everyone. Baga Beach is known for its night life, and we experienced it at Mambos. Even at 12am, the place was bustling with life. Mambos is an amazing club and if you are gutsy enough to dance on the platform near the disc, free shots are your rewards. It felt nice to dance as if there were no deadlines to complete any time soon. However, if after all the dance and exertion you want to sweeten your taste buds then Kulfi is the answer for you. There's an amazing Kulfi joint at the Baga beach, too amazing to be denied. Go for Rabri Kulfi and you will find that heaven exists on Earth.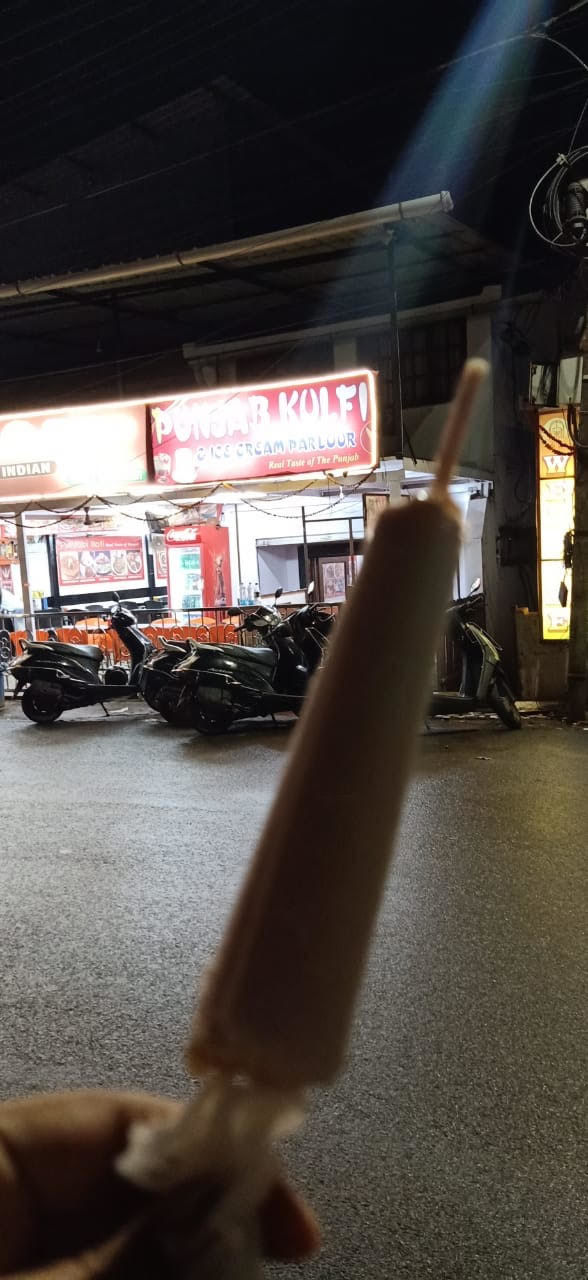 The next day we headed to Anjuna beach. After getting clicked for infinite times, we headed to Lilliput Cafe. we ended up ordering Drinks (Spanish Coffee- combination of Vodka, Rum, Jin and Coffee; Pinal Colada; Kevi Burst and Watermelon Blast), Tandoori Fish (Fish was Black Snipper and completely desi that's why awesome), Beer batter prawns, Chicken Pasta and Nutella Pancake.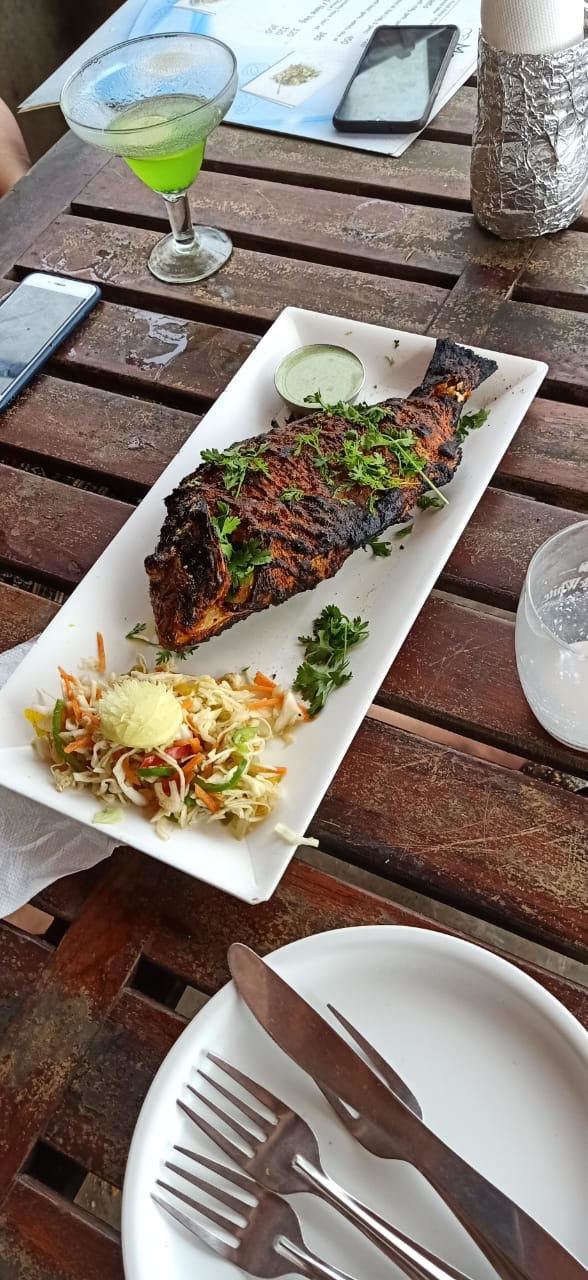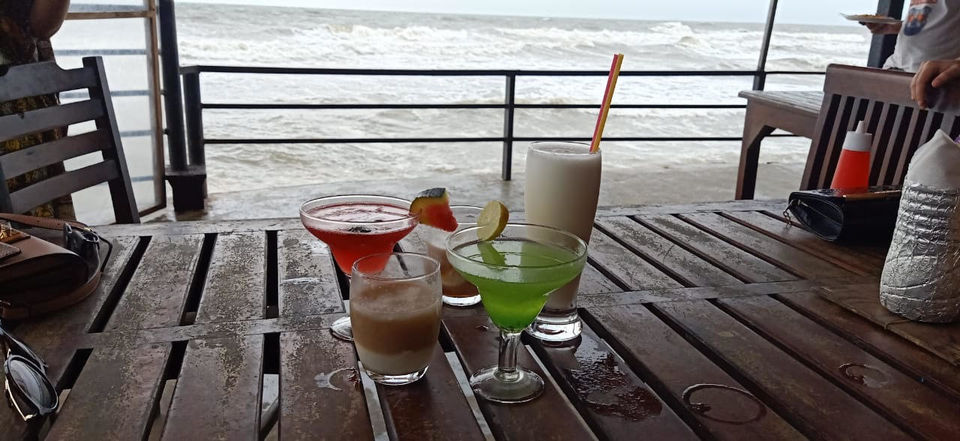 The weather was awesome and after sometime we headed to the beach. This was the time we were all waiting for. Soon we all 5, split and spent sometime with ourselves looking at the vast expanse of water.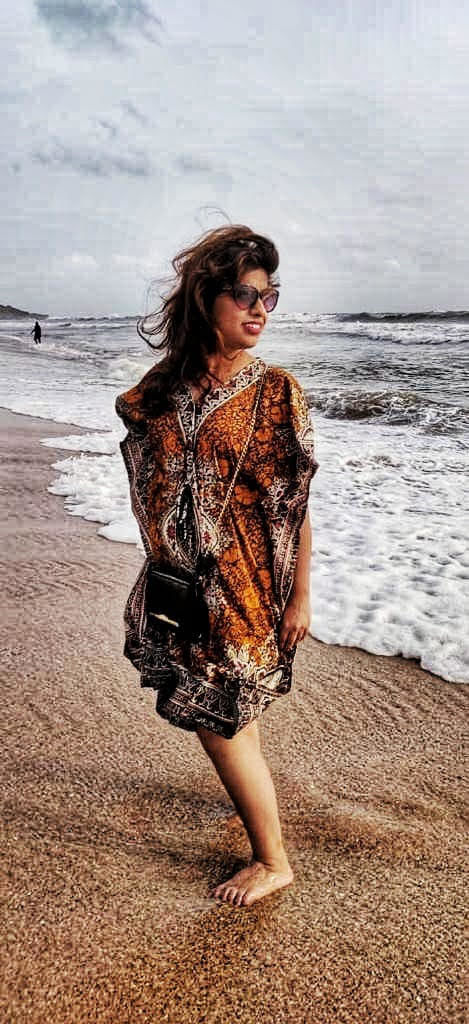 We reached our flat by the time it was 8pm and were really tired. So, after a lot of discussion, we decided to explore Fisherman's Cove for dinner. As we had been eating too much during our entire trip, so we opted for light food (Egg Fried Rice with Chicken Manchurian, Veg Noodles and Chicken with Rice). The food was amazing but the most amazing thing about that eating joint was it's lively appearance. A band was playing that shifted from Goan songs to typical Bollywood songs. We just let ourselves get swayed by the music. And after a lot of pagalpanti (that I would like to keep it to myself), we reached our Airbnb at around 2am.
The next day we were all supposed to bid bye to Goa. No doubt the trip was small and we were going to miss it, but we were going to miss each other more. It's nothing less than a surprise that colleagues find not only friends but family amongst themselves. So, as we packed our bags and left for our respective destinations, we promised to have such trips more. And finally we bid goodbye to Goa, but we are still reliving Goa in our Whatsapp chats. Let's see which would be the next place that we five friends are going to explore.