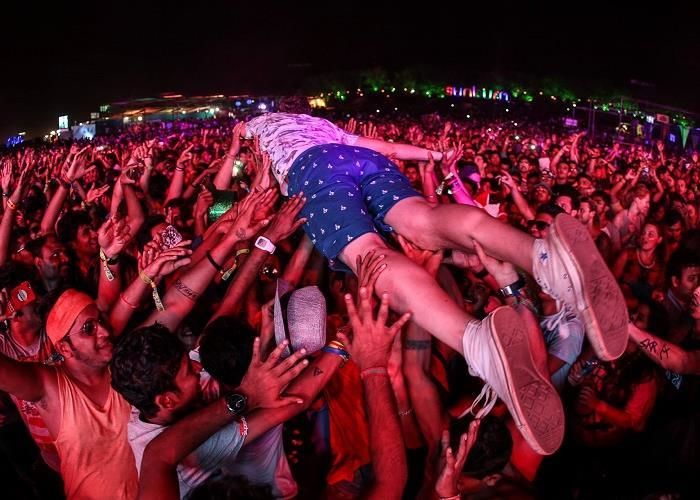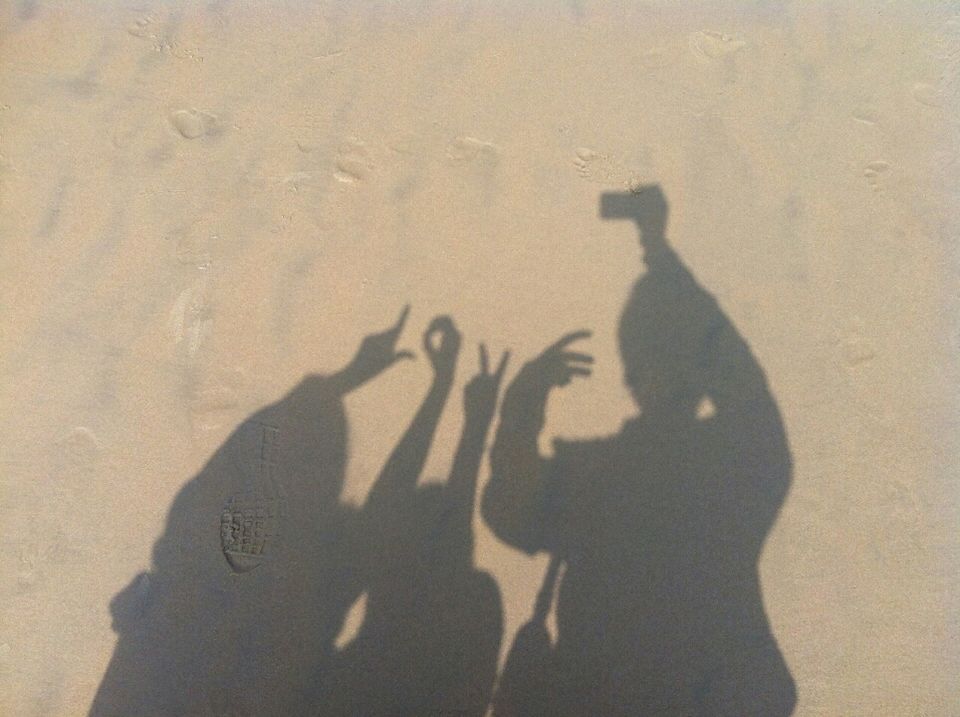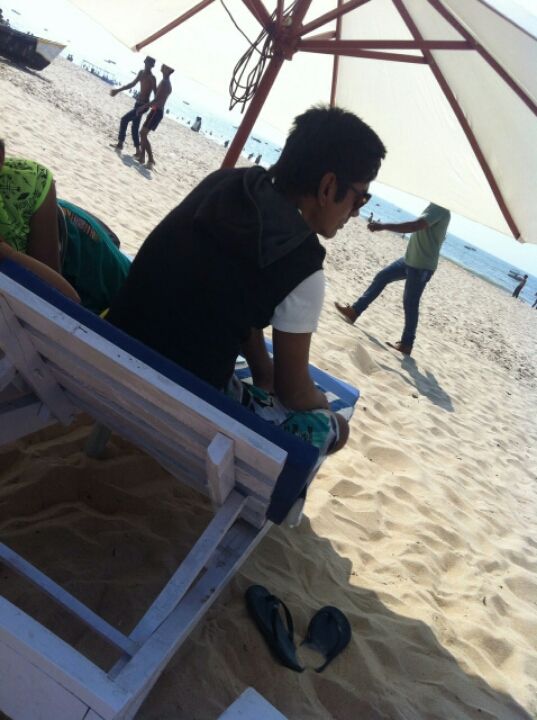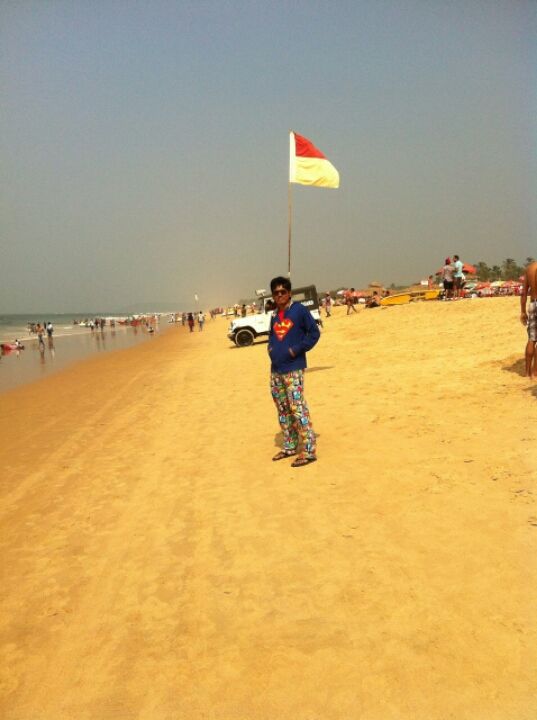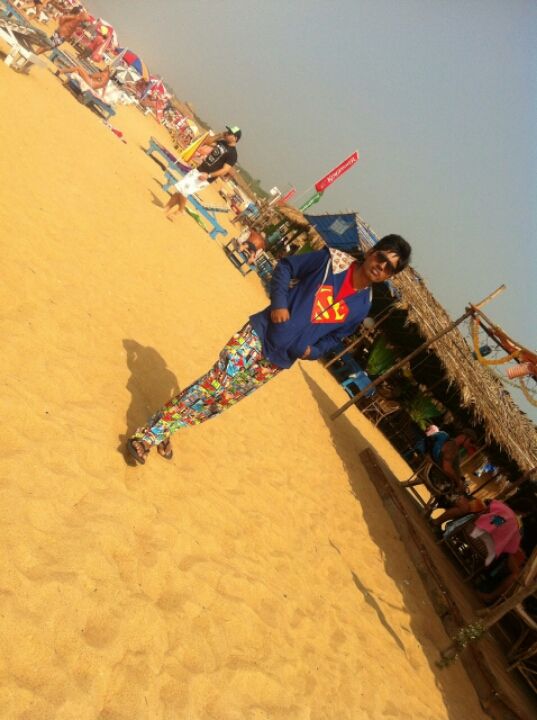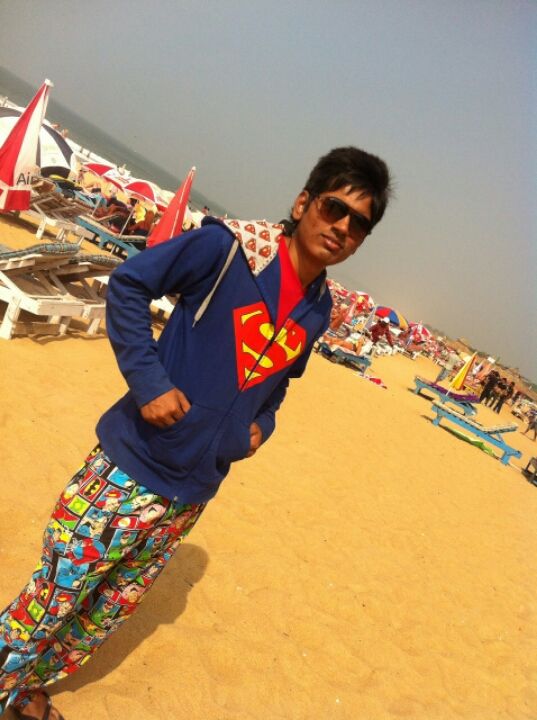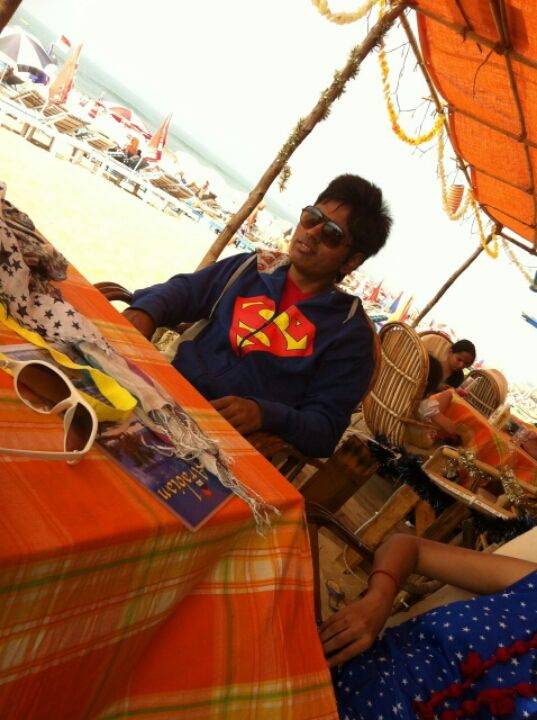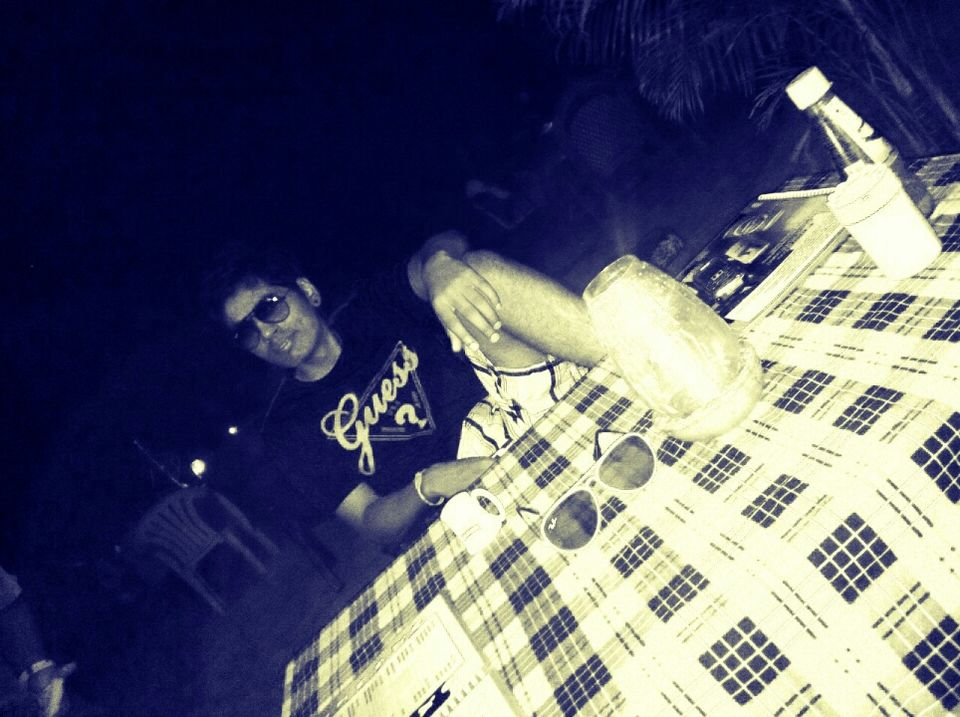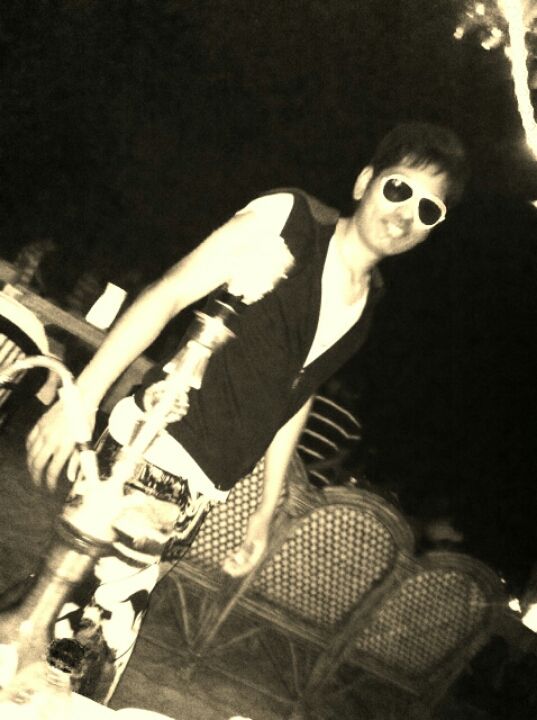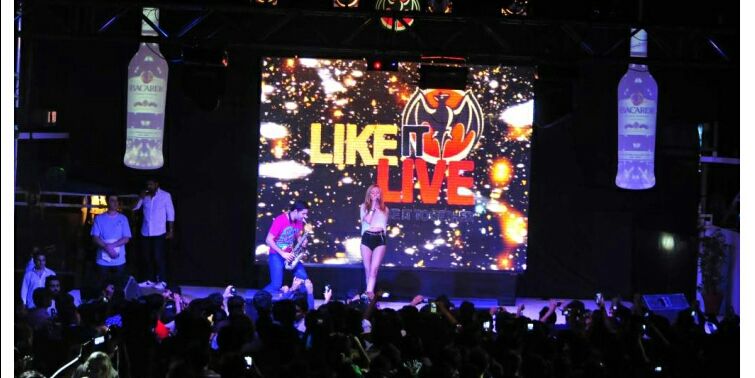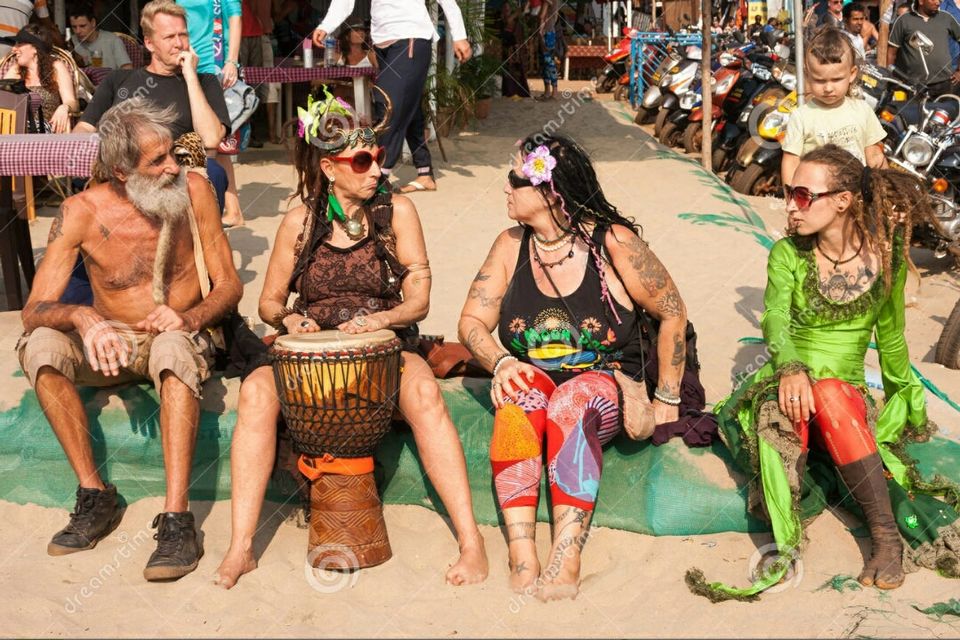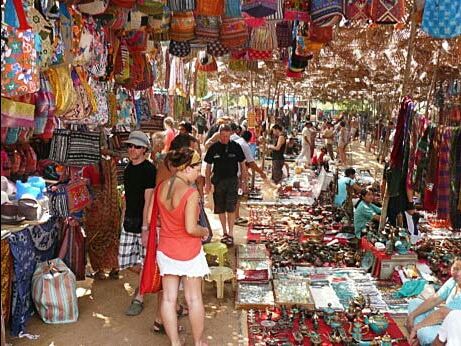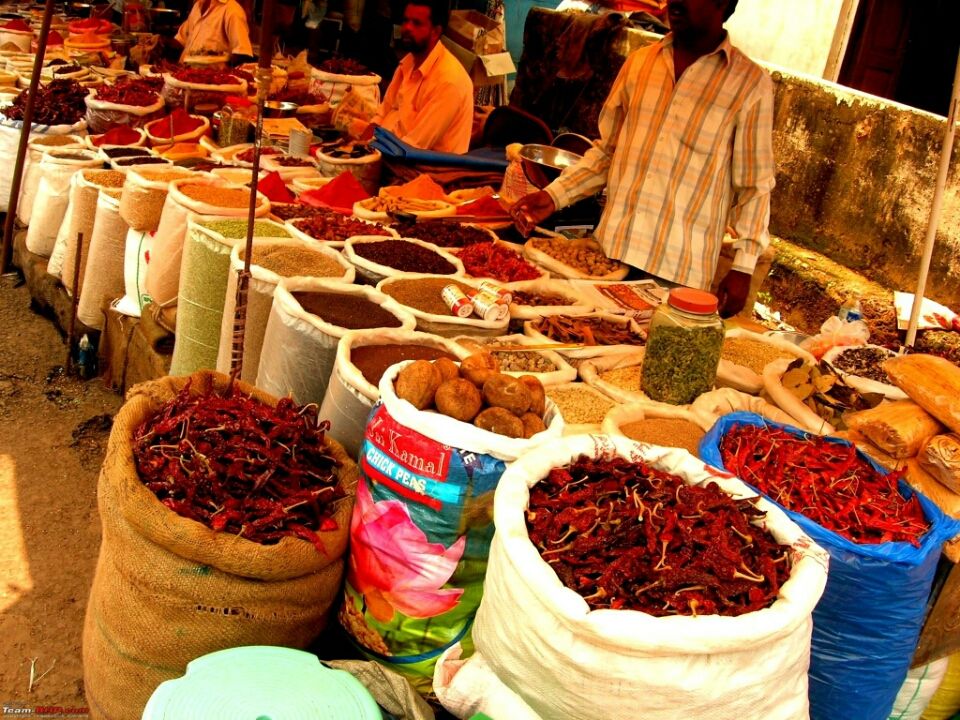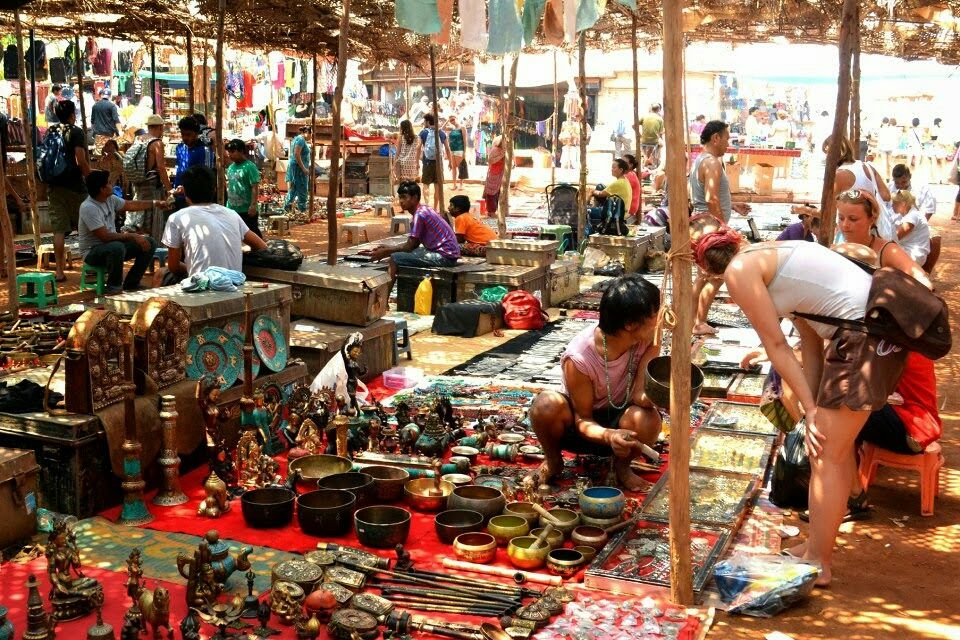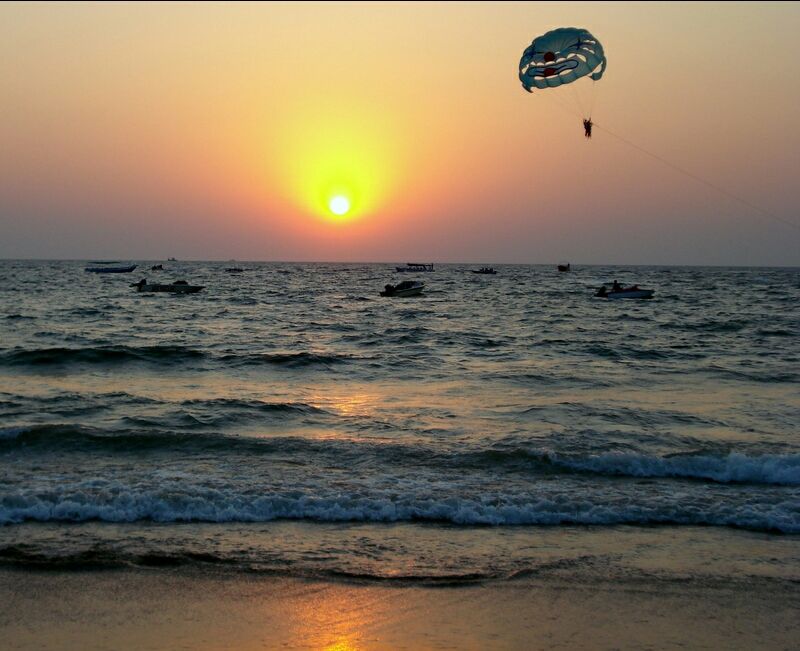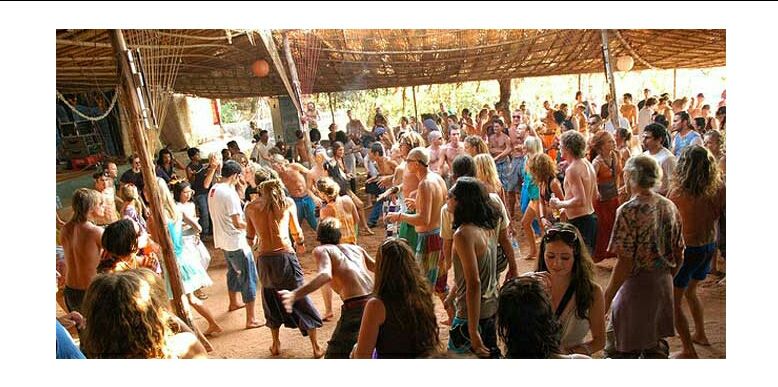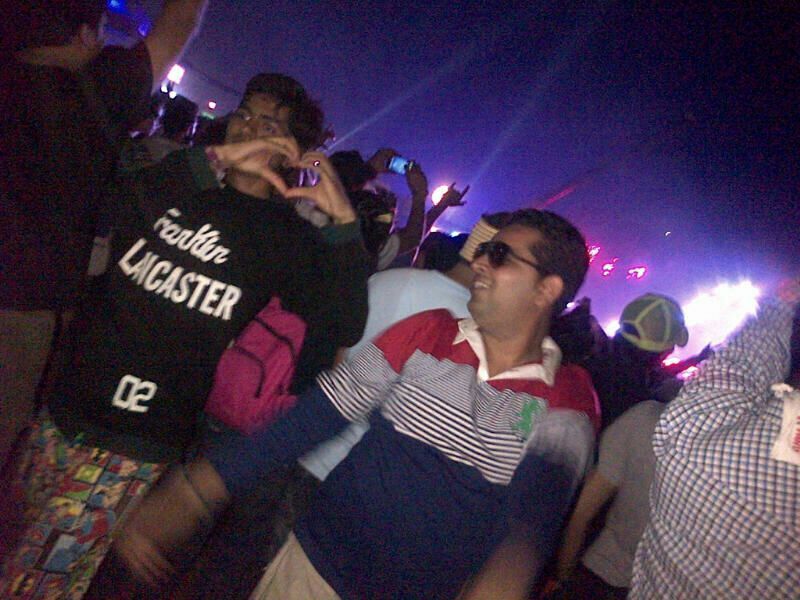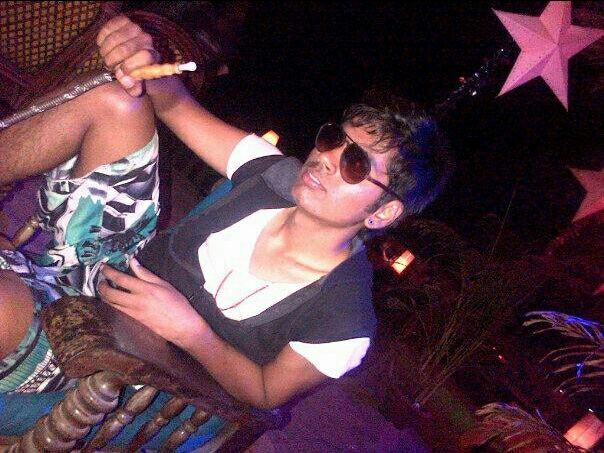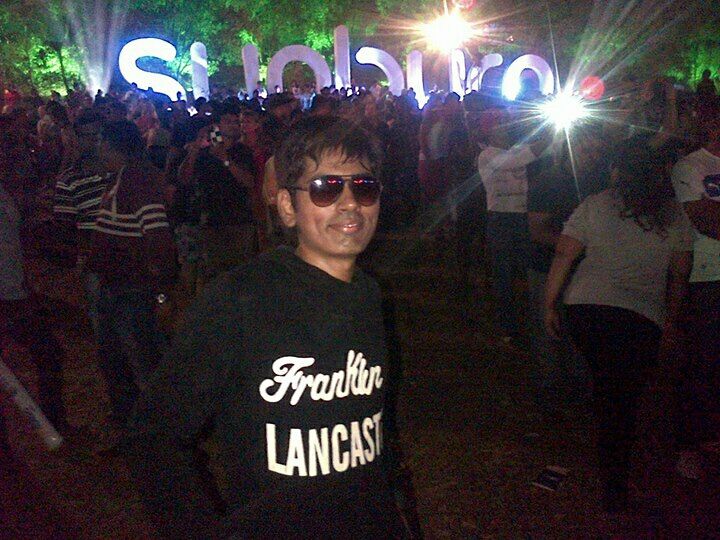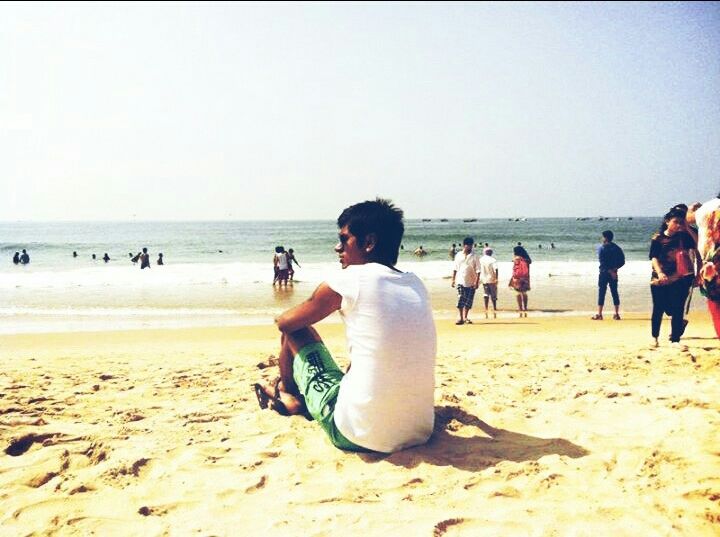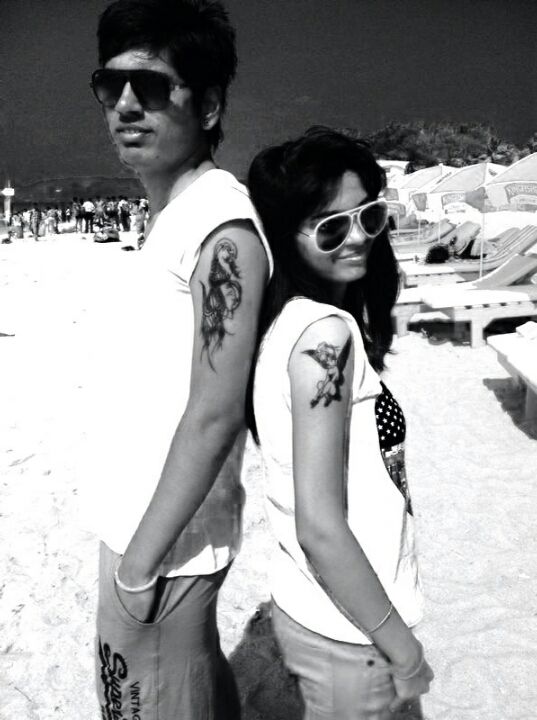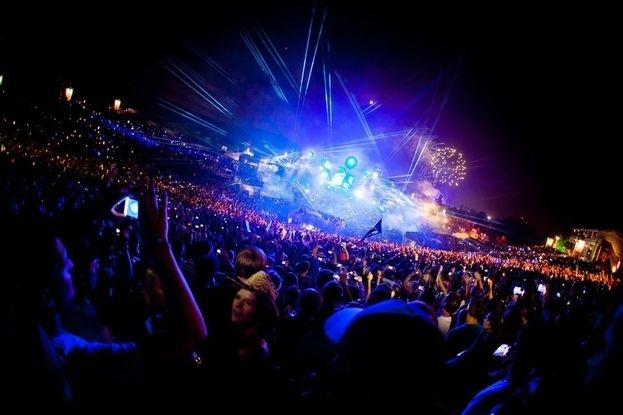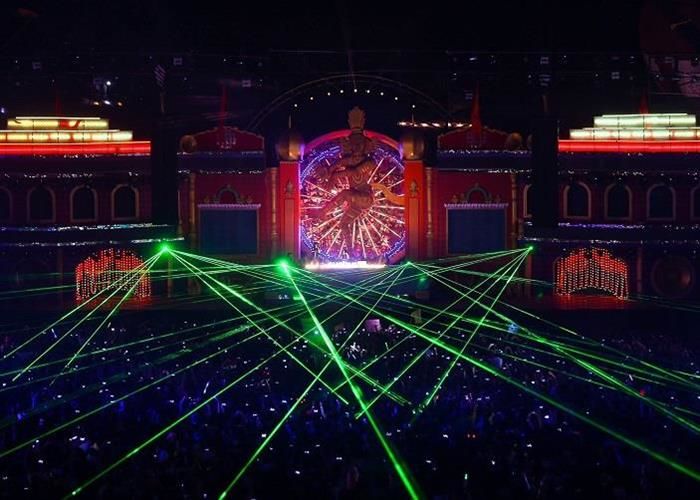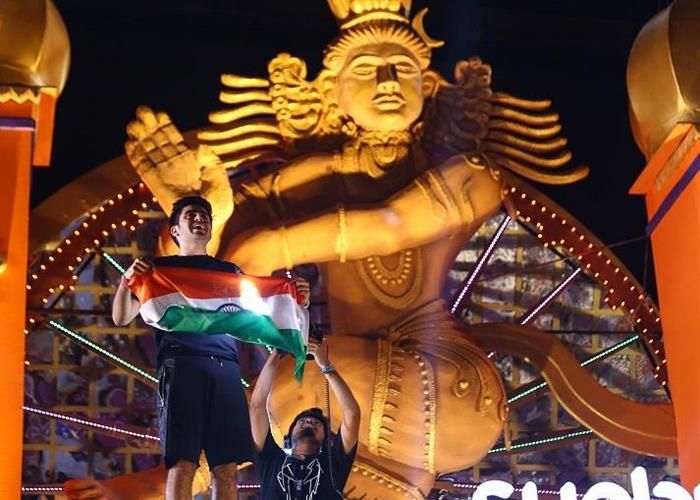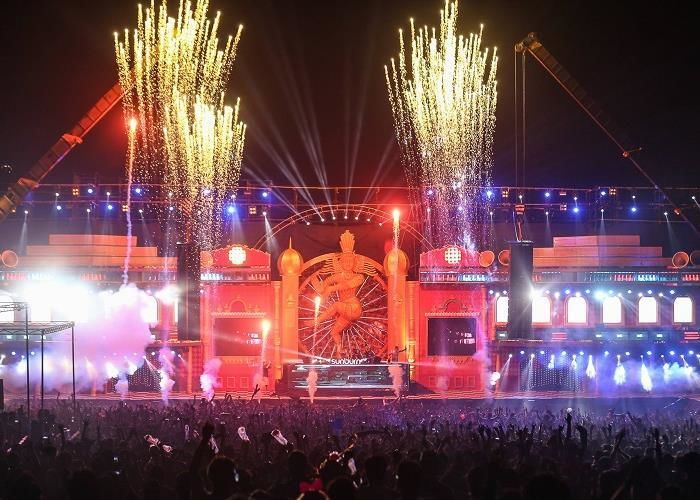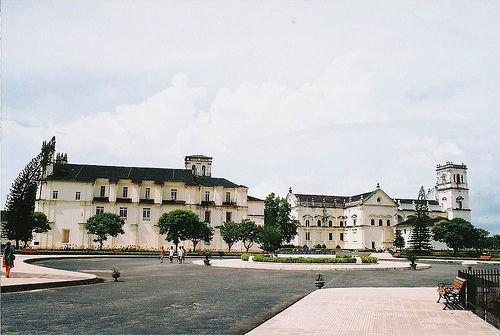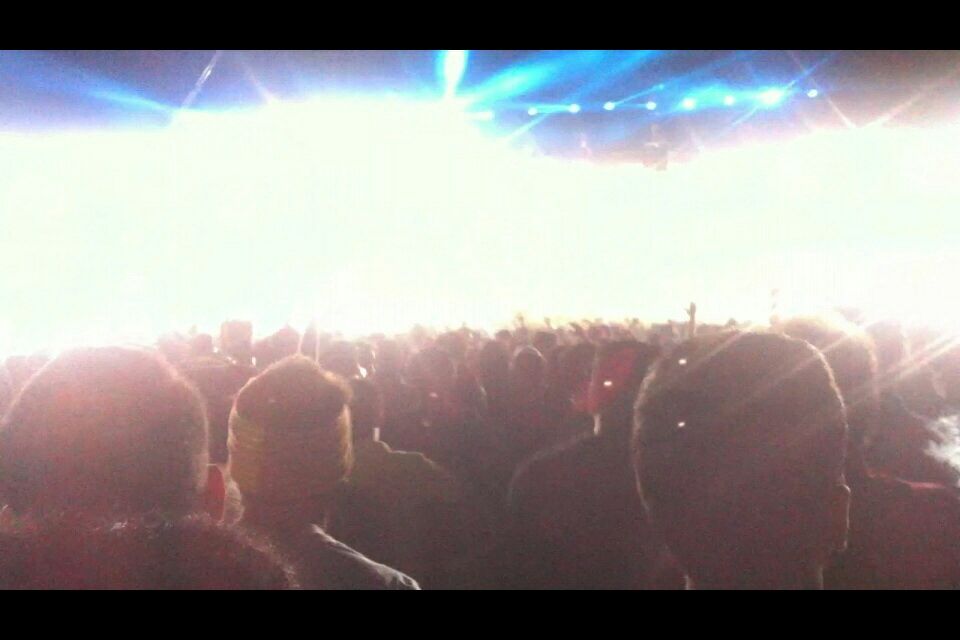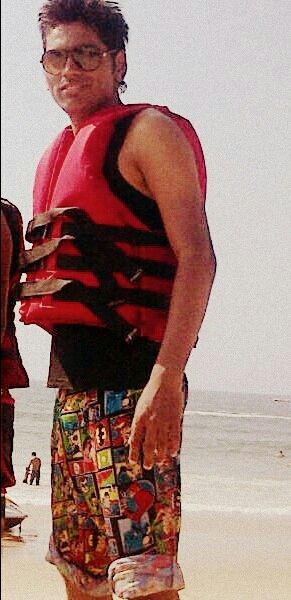 It is the last week of the December were people upfrontly open their hearts, get in touch with all friends who are directly o indirectly linked with their life. Leavin' all the fcukin' lyf  behind, getting' all friends n family together & sharing all big fat gags with each other. It is a month where people of all ages wants to get memories out of it. Jingle jingle for the kidos n ping pong beers for the elder; all around makes a perfect end to the year . . . Got my bags packed, glares on & encashing the money; I was ready to travel Goa for a week. Being a travellor passionate, I cannot stop xplorin; the city lights of Goa in this month.     
                     Goa is a tiny emerald land on the west coast of India stretchin' alongside the  Arabian sea . It is famous for its vibrant beach shacks. One can reach goa either drivin' his car or by the rail route. Volvo buses can also be a best option. Havin' lil passion in photography, we decided to travel by Volvo bus to get the best shots of  konkan ghats n all. Almost 13 hrs of travellin' we ended up reachin' Mapusa from where we took a cab to reach Calangute  beach. December is one of the costliest month for the tourist in goa. You get everything double or triple the rate compare to off season rate. We got a comfortable accommodation near to calangute beach which was in our budget.
                      We started our journey with the North Goa – Calangute beach. It is one of the best destination spot for the beach lovers, couples & nature lovers. It was the Christmas eve n the beach was full of western countries tropes, hippies & the local people. It was the best time that I could ever have in the month of December. You may also find people dancin' near the beaches. Calangute is also famous for its beach shacks. We got into a decent beach shacks & yes one of my best @ calangute beach – Souza Lobo .  It offers you the best prawn curry rice, beef steaks, lobster & sea foods. Being a vegetarian I regretted thyself but mocktails kept me energies. Liquor n wines n music added the magical movement to the christmas eve'. Fire crackers & fire lantern all around the beach lighted up the movement more. We ended the eve by takin' tequila shots at the shacks !!!
                     Day 2, an easy mornin' with no alarm ! All of them got showered & were ready for the breakfast. In the mean time we organized our next plan for the day. This is what I love about travellin' – sit together organize our plan & getting them done with fun . . . Got our glares on, inked tattoos in arms & rented bike from locals; we were all set for the road trip in Goa. We paid 1000 bugs to get a vespa scooter on rent which is almost triple the rate from the off season rate i.e. 300 bugs. Our plan was to visit the outskirt of all the North Goa beaches & to do shoppin' all around. We started from Calangute beach heading toward north to Baga beach. It is famous for the beach shacks & water sports activities. As we were on the road trip we skipped the water sports for the later journey. Heading forward we moved to the mapusa market.  From hippie clothin' to junk jewelleries & gothic accessories, from feni & bebinca to cashewnuts & goan sausages; you will find it all over here. Shop to your delight as it is the biggest market in the North Goa.
                     After the mapusa market, it was the time to ride our bikes to the Vagator beach which is on the hill top, well known for its bars & continental food. Trollin' with ma camera, we reached the Anjuna beach & its market. Wow! this market has lot for the tourist. You can get the best shoppin' clothes & other stuff as per your comforts. A girl next can help you to bargain with the local. As they can help you in the only way in your journey. Lol kinda !!! Venusian really have an inbuilt quality – shop till u die. We did lots of shoppin' & headed towards your Calangute beach. Took lil rest in our rooms & we again back jumped on the sea seashore of the calangute beach. We also visited the small market of the calangute.
                     On 27th December (day 3), we landed onto the boats for the adventurous Island trip. We paid Rs 1200/- per head for the trip. Sailin' on the boats you can see Liquor king – Vijay Mallya's mansion. You may view his personal boat & Jet ski. You get to see the fort Aguada & central jail. The organiser takes you to the middle of the sea for Snorkelin'. Thanks to water life jackets which made it possible to do the blissful snorkelin'. After that we were taken to the Vasco da Gama beach were we had our relish BBQ lunch on a sunny shore. Alcoholic nomadic will love it the most as the trip offer you unlimited Beer !!! Cheers Cheers n Cheers !!! whole day. They also provide you unlimited snacks & soft drinks. Post lunch it was the time to see the spectacular views of adorable Dolphins. Had a great worthy day – once should really experience the Island trip.
                     Finally it is 28th December (day 4) time to rock n roll in Goa. We got our passes ready & guided our bikes to hill top - Vagator beach for the wildest party of the Asia – SUNBURN Festival. It cost 6000/- per head for one day. Sunburn is an EDM – electronic dance music festival with full of bass. It was one of the boldest & biggest night party in my life. It was huge, massive stage & the spotlights lighted up the atmosphere rockin'. Crowd of more than 160,000 people gettin' melted into the extravaganza trans music of the Sunburn. A nasty rave party in Goa – only one thing came in my mind  #i#loose#my#self#tonight#. People gettin' ping pong & bottles; top to bottom full tonite. More than 100 artist from worldwide, churn out their best EDM shot to make the crowd pump & dance till their heart tells them to stop. I was feelin' ma way through the darkness & was guided by the beatin' hearts in the crowd. Afrojak, Markus Schulz and Axwell headlined the artist list. Nicky Romero & avici also featured in the sunburn arena house. Being a traveler & brought up with Mumbai life, can bet you that nothin' can be better than this one. It is a 3 day festival from 27th to 29th December. Traveller from all corners of the world makes their journey to be the part of the astonishing gathering in the history of our planet . I recommend everyone to be a part of the it. Sunburn festival truly rocked in it !!!  
                   Along the shorelines of the Candolim beach, Supersonic Festival has its own arena. It is organized by the Nikhil Chinapa & Vh1 crew. It is more of a techno & psytrance. It is fairly new & growing slowly, but cannot beat with the sunburn. It is a 5 day festival from 26th to 30th December. Cost of Vh1 Supersonic festival is 5000 INR for 5 day.
                  It's a sunkissed sunday  ☼ day 5, 29th december;  we took our ride to Baga beach for the water sports. We almost paid 1000 bugs per head for parasillin', banana ride, jet ski ride & Ringo jumper. It was totally fun filled takin' banana ride & ringo jumper. Enjoyed the bird's view of the beaches & sea takin' parasillin'ride. Same day we took ride to the Candolim beach, Sinquerium beach & Miramar beach. Also visited the Capital of Goa – Panaji & few museums in old Goa. It also known for its night clubs & parties, so we stepped our feet to my favourite titos' club & agni disc.   
                 It was 30th December (day 6), time to pack our bags & give an end to our most freakin' outing to Goa. Life of goa really can bust you out from the regular life in the month of December, with all their life style, live concert, water sports, etc. Goa surely has somethin' that personally makes you more addicted toward it. Had a sensational days in Goa, really it took my travellin' passion to a next level !!!
Stay easy, bitch less n enjoy more !!!
Keep travellin'  :) :) :)