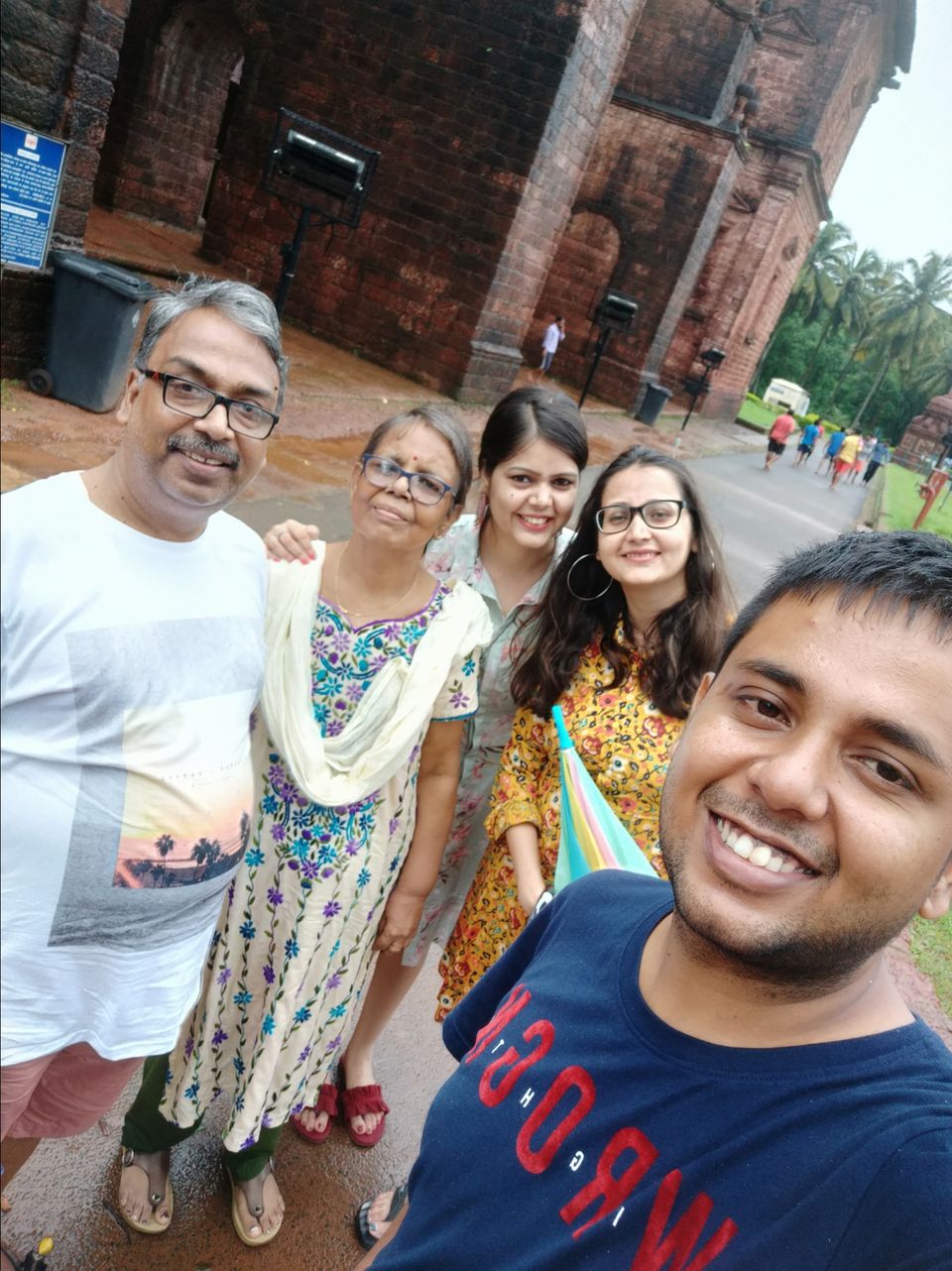 Growing up, I always used to hear stories of my seniors and relatives who went holidaying or honeymooning in Goa. I wondered why a troupe of friends or a couple would plan their vacation to Goa and not an entire family. "Goa isn't fun with family", I was warned when I was planning a birthday trip. "You can't go clubbing, you won't be able to drink the cheap local beer, you won't be able to wear short clothes freely, etc. etc." Honestly, the words sounded scary and I was compelled to think what if they're right. But I always love taking risks. If Goa can't be enjoyed with family, so be it. I won't enjoy Goa, I will just roam around like a simple tourist. With that thought, I booked 5 tickets to the coastal paradise from Mumbai and started working on the itinerary. In case, you wondered about my fam, there you go. My in-laws, my husband, my sister and me! (I can see eyebrows raising, travelling with in-laws and that too, Goa! Good luck, hah!)
It was my birthday week and we planned it grand. But here's the twist. The Portuguese villa we booked in North Goa got cancelled at the last minute. As a compensation, we were offered a hotel near to the Candolim Beach. The idea of staying in proximity to the beach excited me but the hotel's rating terrified me. Honestly, we didn't have any courage to start looking for a new stay at 12.30 am at the onset of the Goan monsoon. We reluctantly chose our rooms and crashed in after cutting a 'my-not-so-favourite' Black Forest cake which the hotel staff arranged for us. I was almost coming to terms with my friends' warning that a Goan holiday can't be enjoyed with family but the next morning had some surprise for us.
We woke up to the beautiful noise of sea waves hitting the rocks and sand. The morning was slightly humid because it had rained the entire night but the views we got were spellbinding. We went to the terrace to soak in the dewy morning and to our surprise, we saw small traditional Goan huts in front of the hotel. Tall coconut and palm tress, a beautiful curry leaf tree and mud houses in symmetry made a perfect forefront view of the Arabian Sea. We happily took our breakfast and headed for a quintessential Goan road trip.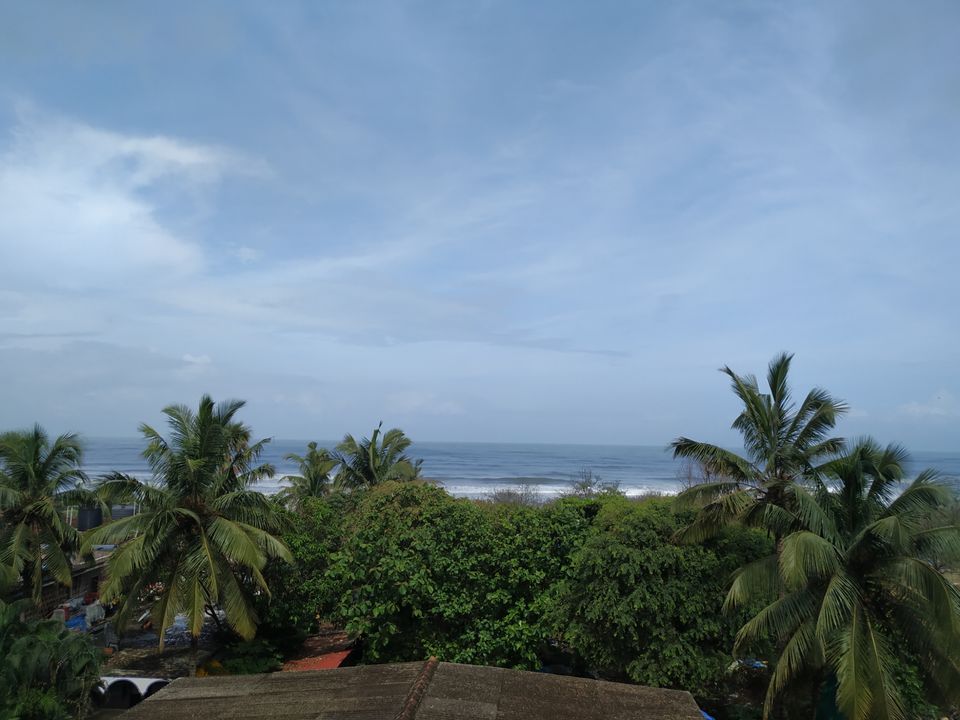 Now Goa during the monsoon could be both glamourous and fussy. You'd be greeted with moistened green farms, clean roads and a gorgeous sky. But there are chances that rains might dampen your spirits if you choose to walk on your own, which happened with us too. On our itinerary, our first stop was Altinho, Panaji where we had planned to walk through the streets and houses that carried a very European-like vibe. We offered our prayers at Our Lady of the Immaculate Conception Church and Basilica of Bom Jesus and stopped by a small tea stall for some warmth. Can I tell you how beautiful it was? To have a conversation in the middle of tall coconut trees, with the backdrop of a river island and a glass of chai! The birthday calls kept coming and we kept cherishing the bliss that was Goa. But that was not the end of Day 1. In the evening, we hit a popular club in North Goa that buzzed with spirited youngsters dancing to tunes of the night. Our parents opted for a quite evening watching the TV, enjoying their meal and settling down to the mellowed rains of the night.
We started off with a morning walk at the beach, sipped down some local Goan beer and watched tourists diving into the playful waves of the sea. We planned to spend the second day enjoying the handicrafts and Portuguese elements of the city.
We entered a cosy Artjuna Cafe, filled our appetite with some great homemade hummus with Pita bread, salads and fulfilling fruit smoothies. (The taste still lingers on my mouth). Our final stop was Anjuna Beach where my father-in-law got a tattoo done, I snuck in some cosy pictures with the entire fam and smiled widely at everyone who admired how happy we were finding our own 'susegad' in Goa. I wanted to come back and talk to everyone who warned me against planning a vacation to Goa. But not before taking the breathtaking Konkan route from Goa to Mumbai. :) On that note, I'm seriously thinking to start my own page on Happy Family Travels. What do you guys think?
#ThatOneTimeInGoa