Travelling on Highways is often exciting and dreamy. We often dream of taking a road trip to some destination in order to feel the moment of highway travelling. What will make highway journeys more fun and safe?- The availability of important services like Restaurants, Hospitals, and Fuel Stations. For this, Apps like Highway Delite and Highway Connect provide all the information about the services available on highways.A perfect companion for Highway Journeys.
Apps like Highway Delite and Highway Connect understand the needs of a safe and comfortable journey on a deserted Highway by solving the common challenges of Highway journeys. Through their GPS enabled feature, users can check the nearest services available from their current location.What kind of services can I check in the app?
* Restaurants * Fuel Stations * Toll Gate * Hospitals * Mechanic shop * Night stay accommodation * ATM * Accident Zones
Routes Covered
Currently, Highway Delite covers most of the routes from Bangalore to other southern destinations like Mysore, Hyderabad, Kochi etc. Meanwhile, Highway Connect covers the routes leading to tourist destinations like Agra, Jaipur, Shimla etc with Delhi being the starting point.
Other Features available on these Apps.
Highway Delite * Discount Offers on Restaurants.
* Rent a Vehicle for your trip.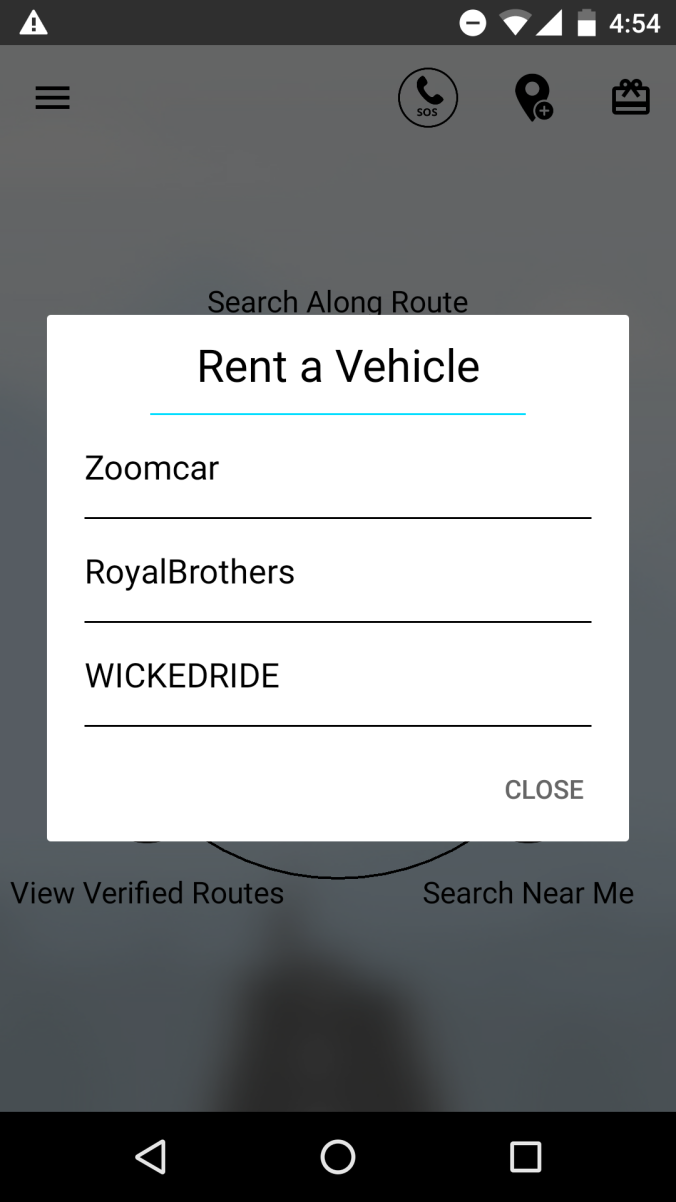 Highway Connect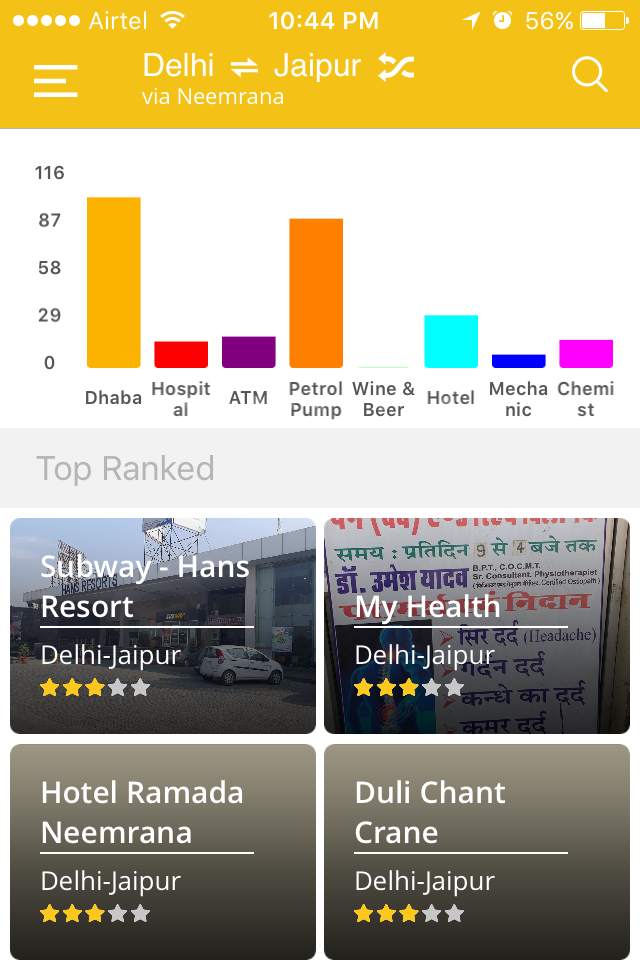 *
Statistics showing the number of services available on that specific route Users can view their friend's posts about their highway journey. Available Platforms:
Highway Delite: Only on Google Play. Highway Connect: Both IOS and Google Play.
Checklist before your highway trip:
* Sufficient Mobile Data for operating the apps
* Highway Helpline no (1033) in your contact list
.* If you are travelling to Agra, Jaipur or Shimla from Delhi, We suggest you to download both the apps in your Smartphone, so that either of the apps can come as a backup option.
Happy Travelling 
Please contact us if you are having any issues with the apps or the content at nvthchester@gmail.com 
Imported this  content from my Blog : Techsarus crane@wordpress.com