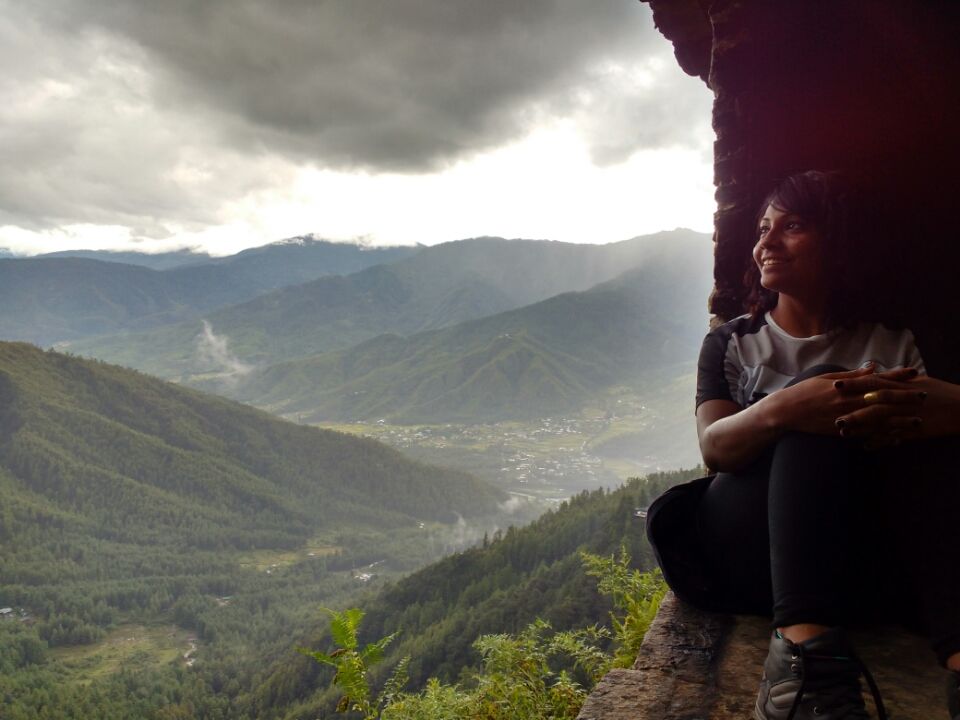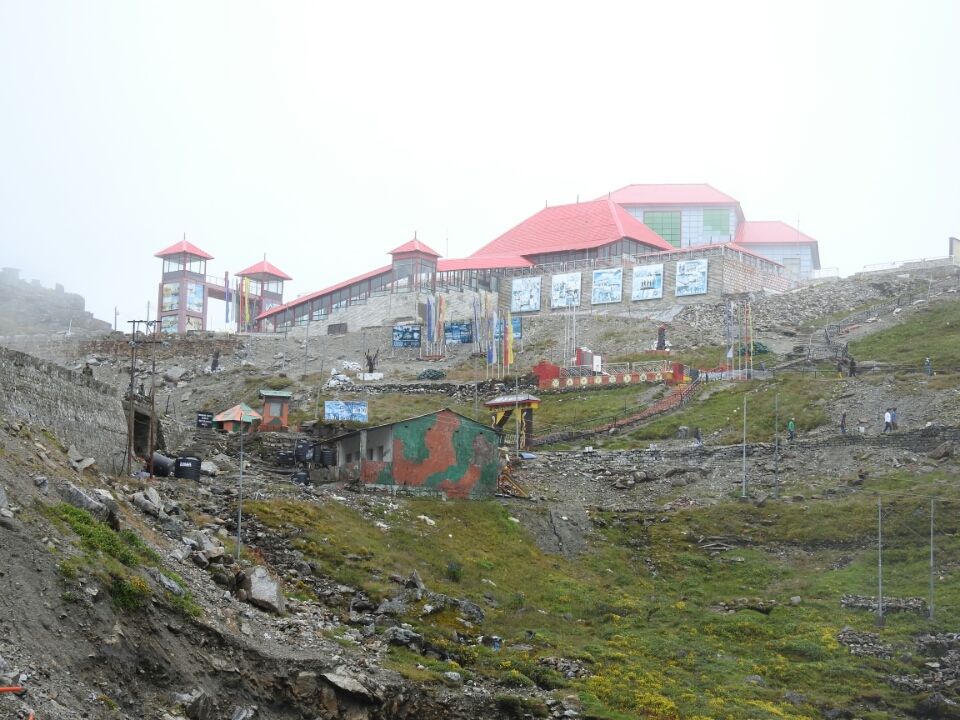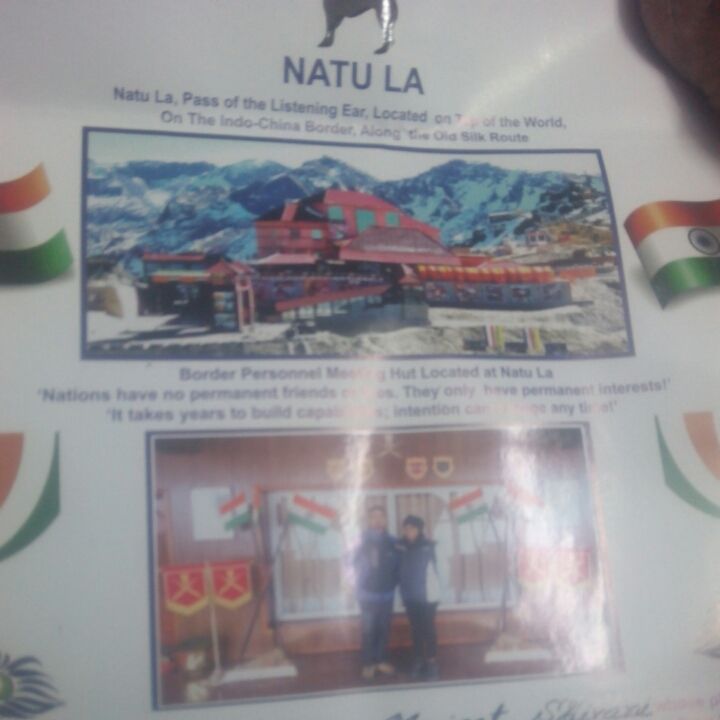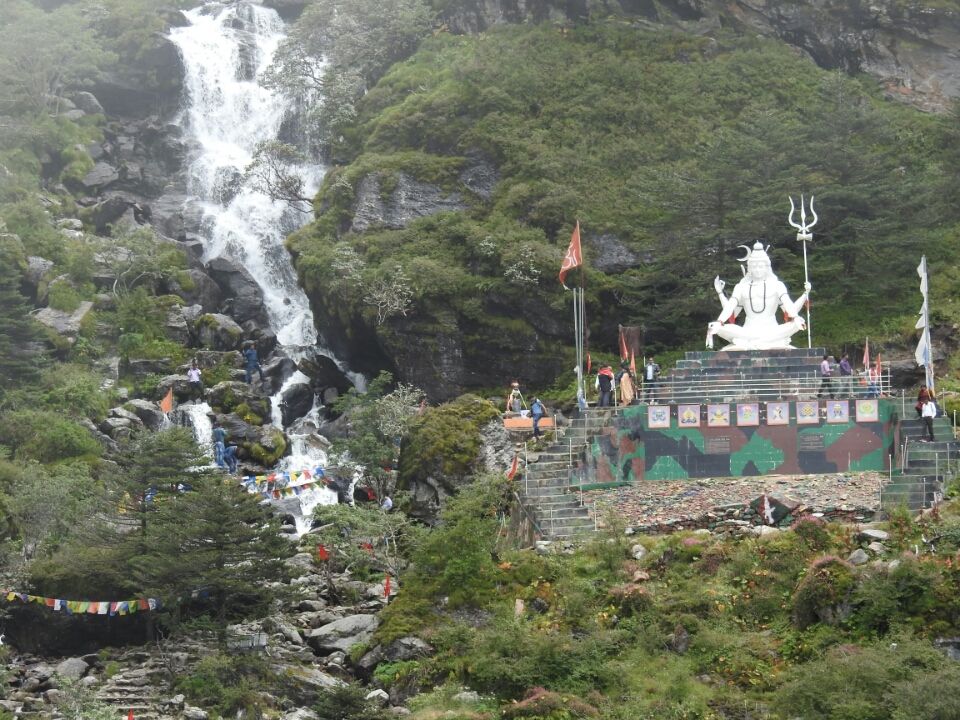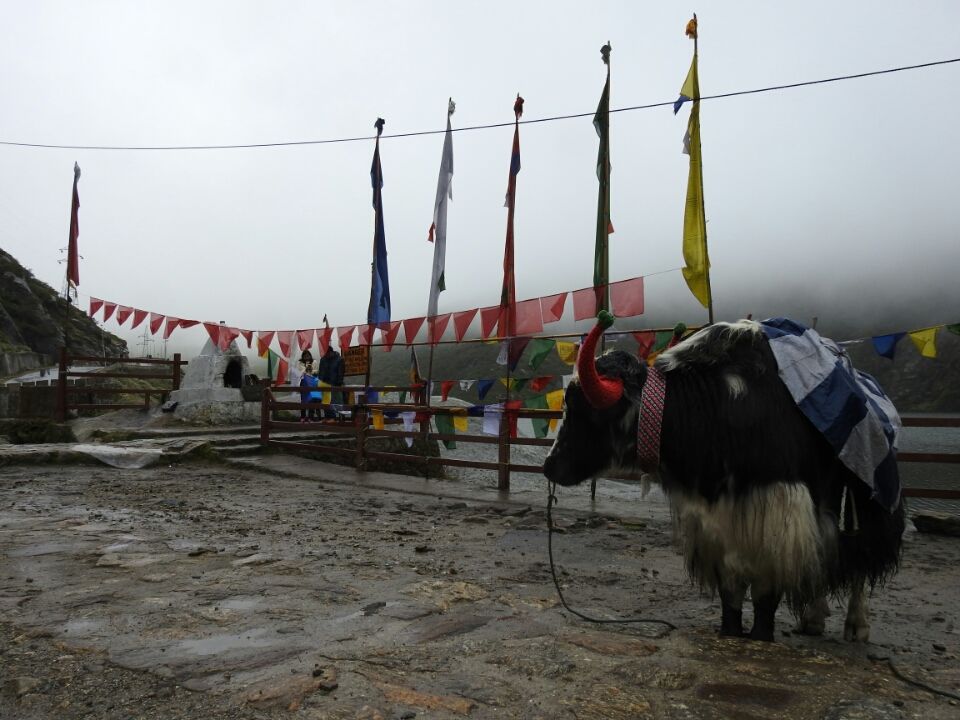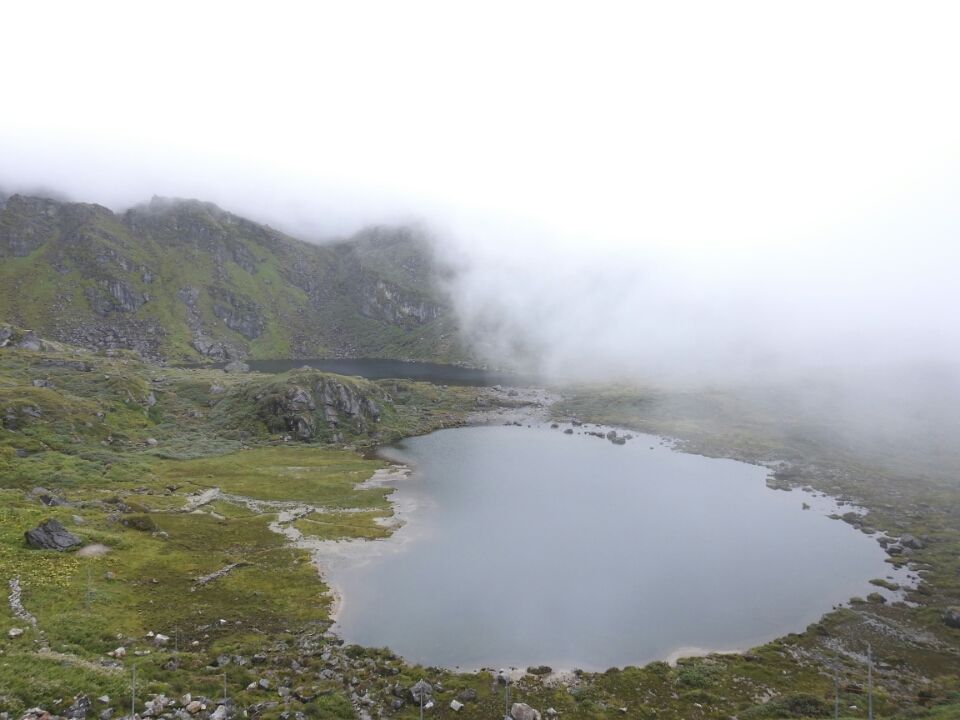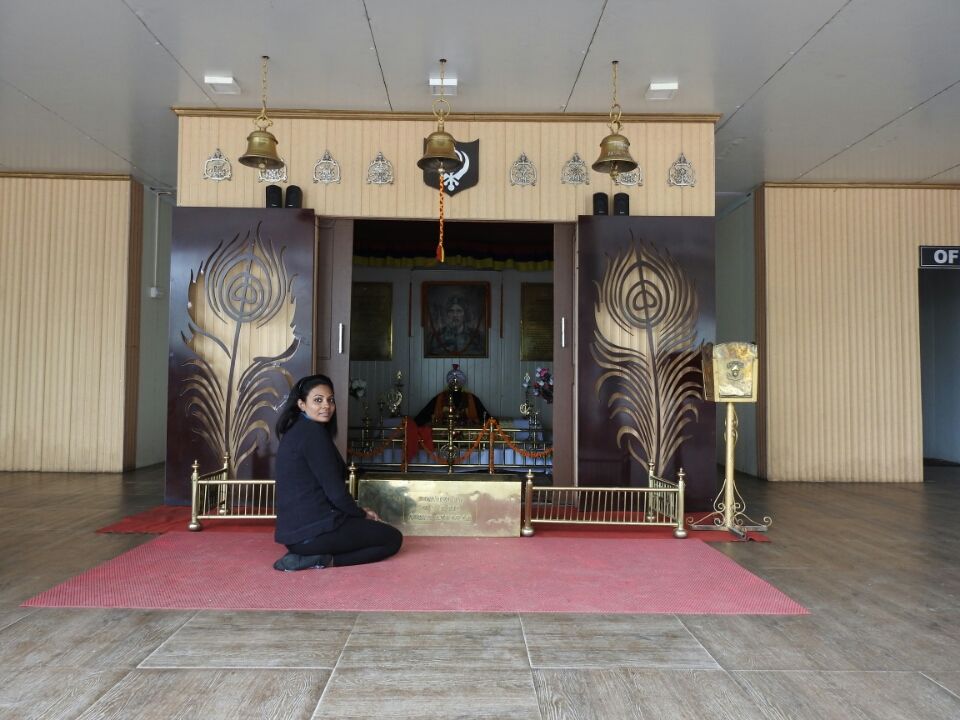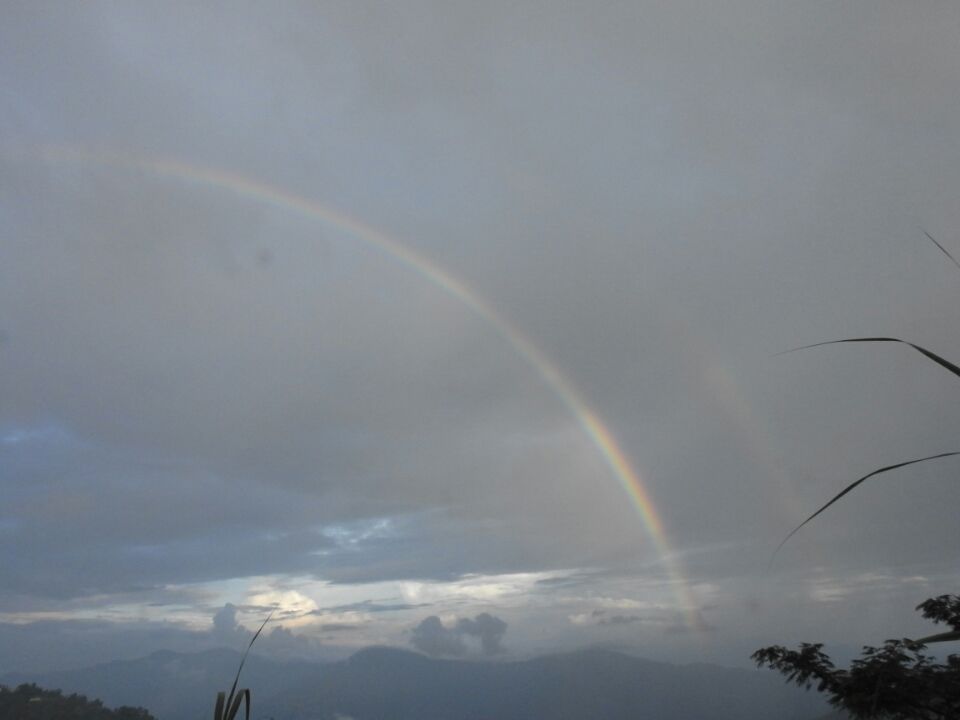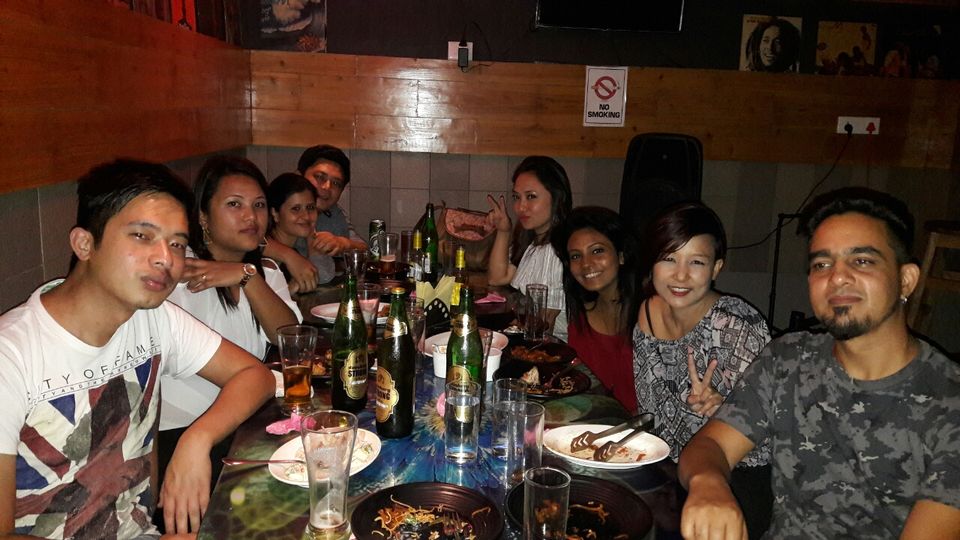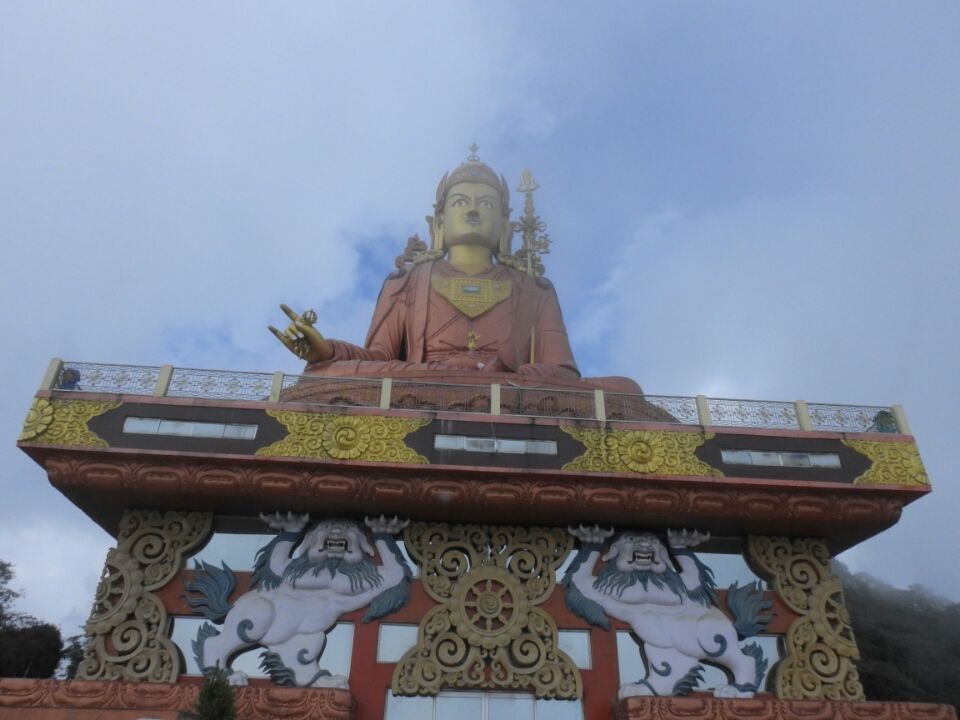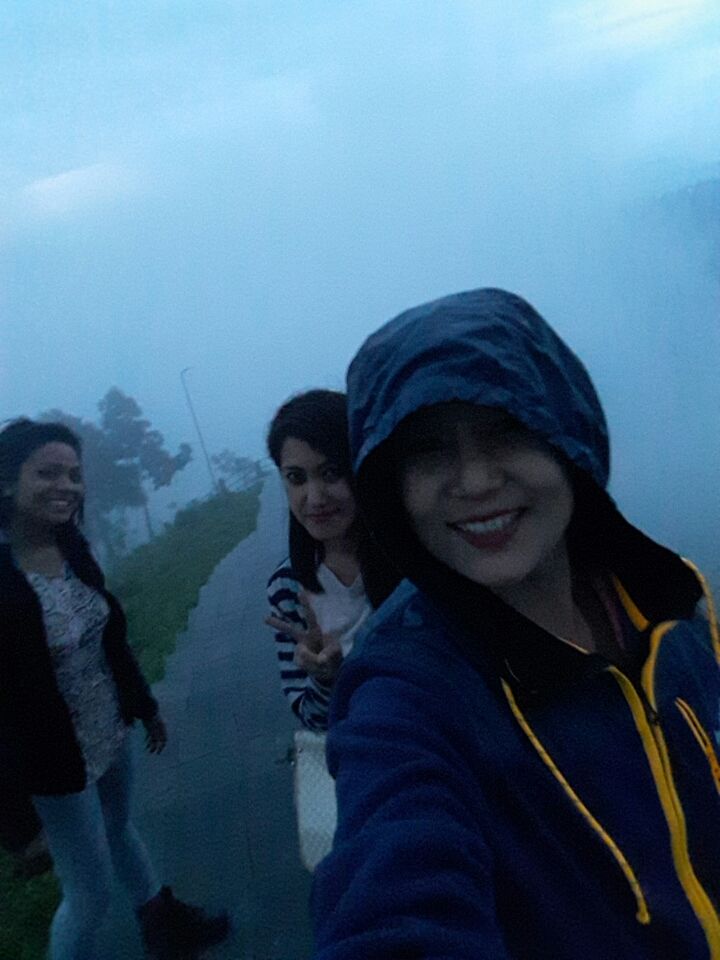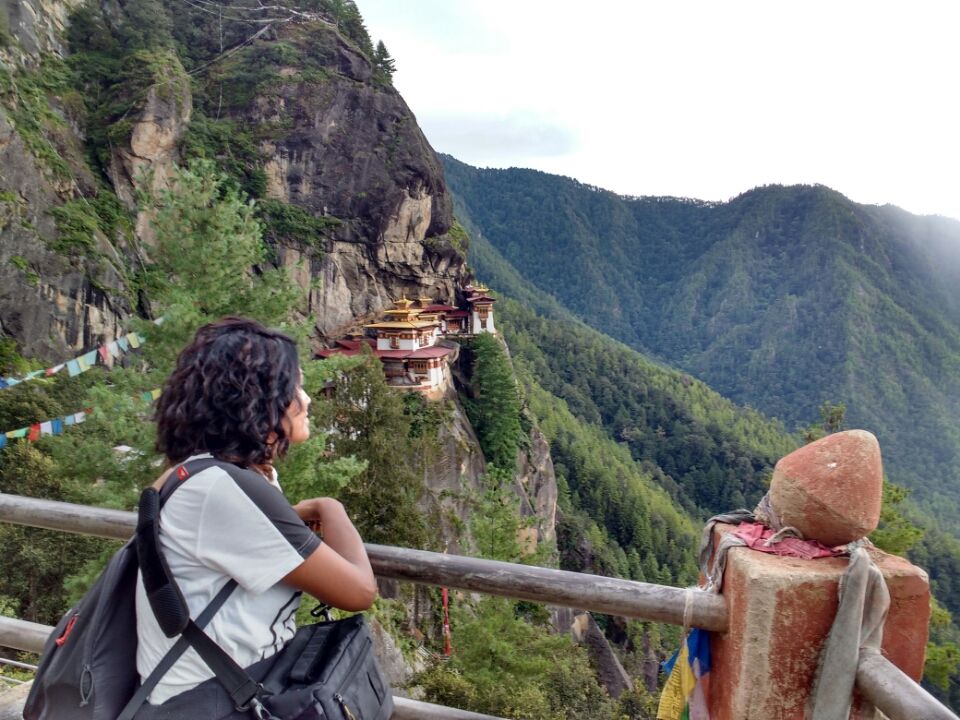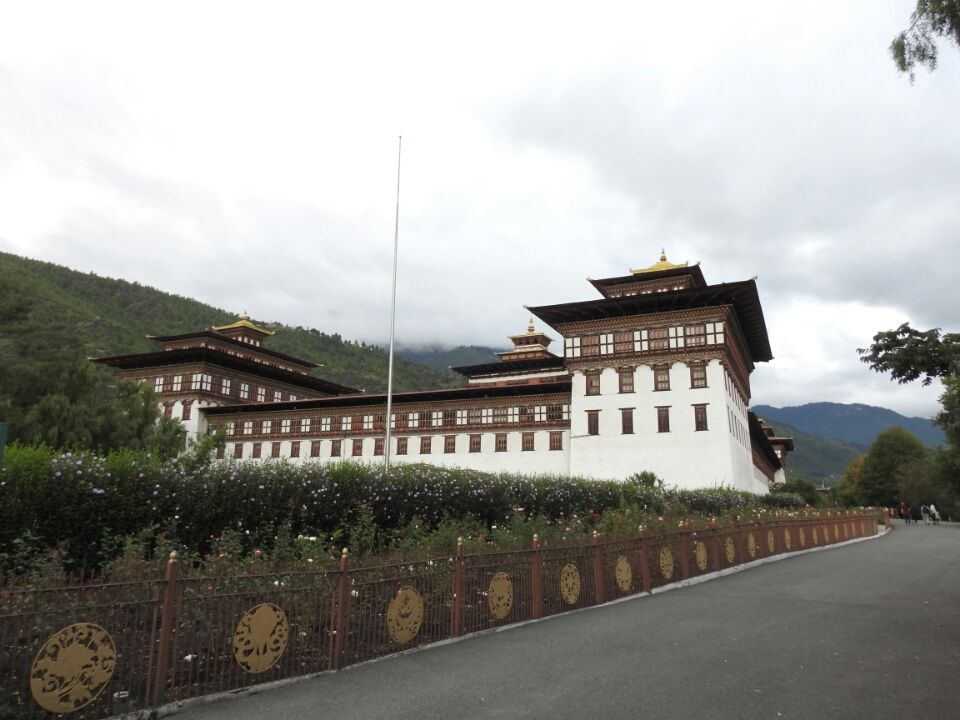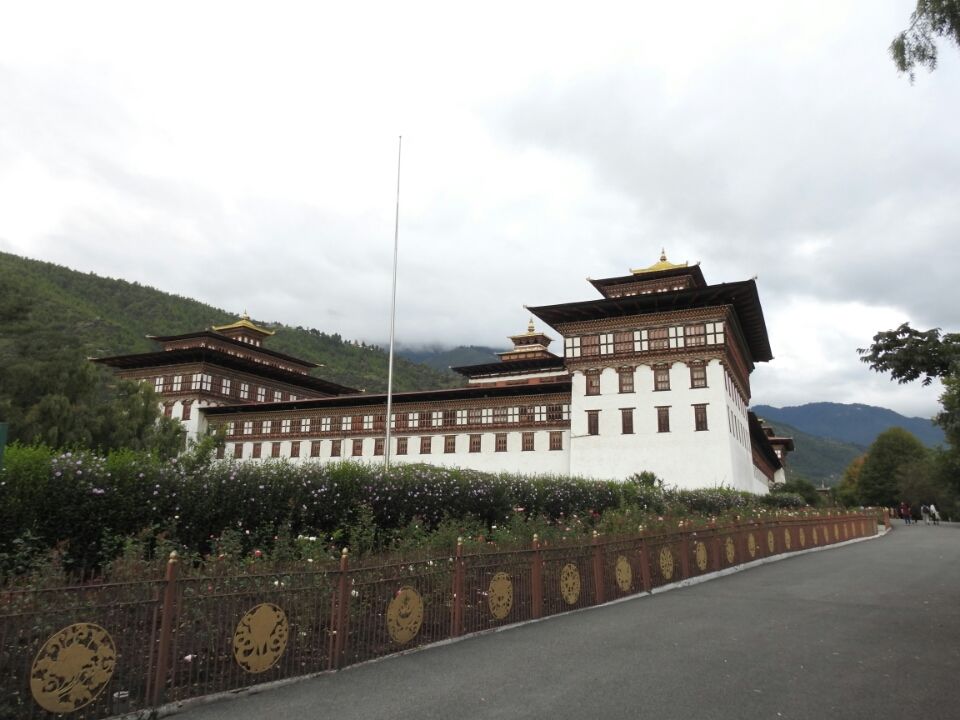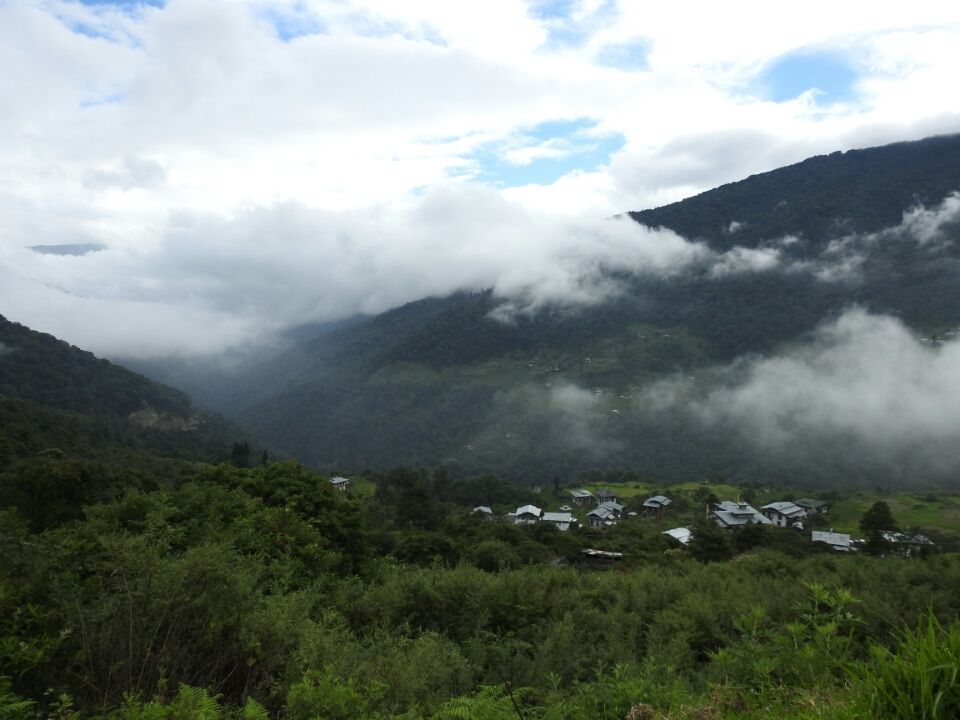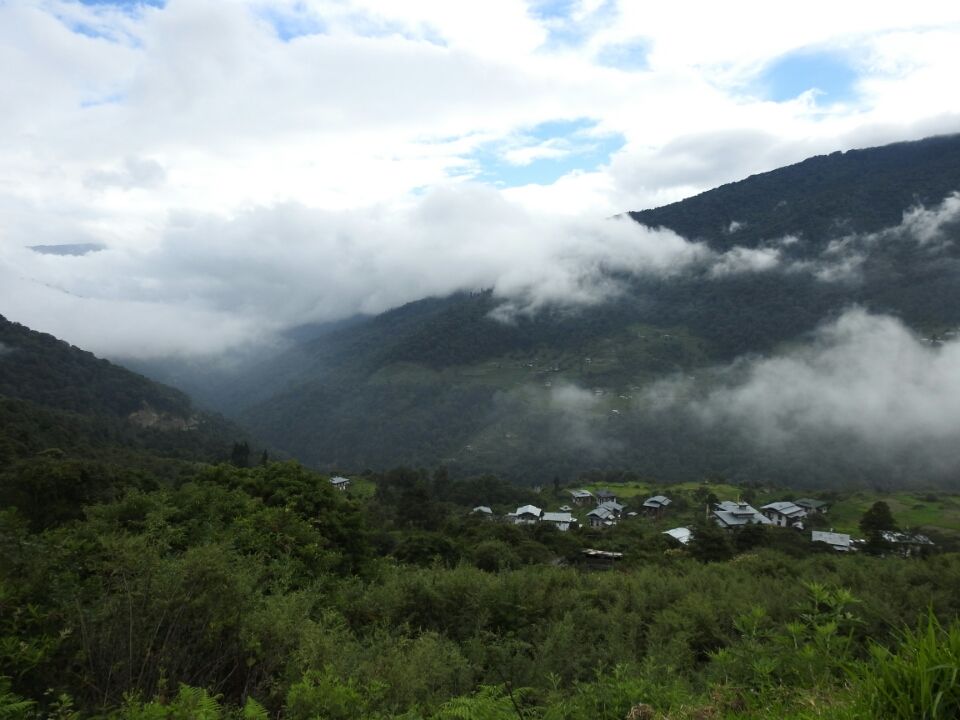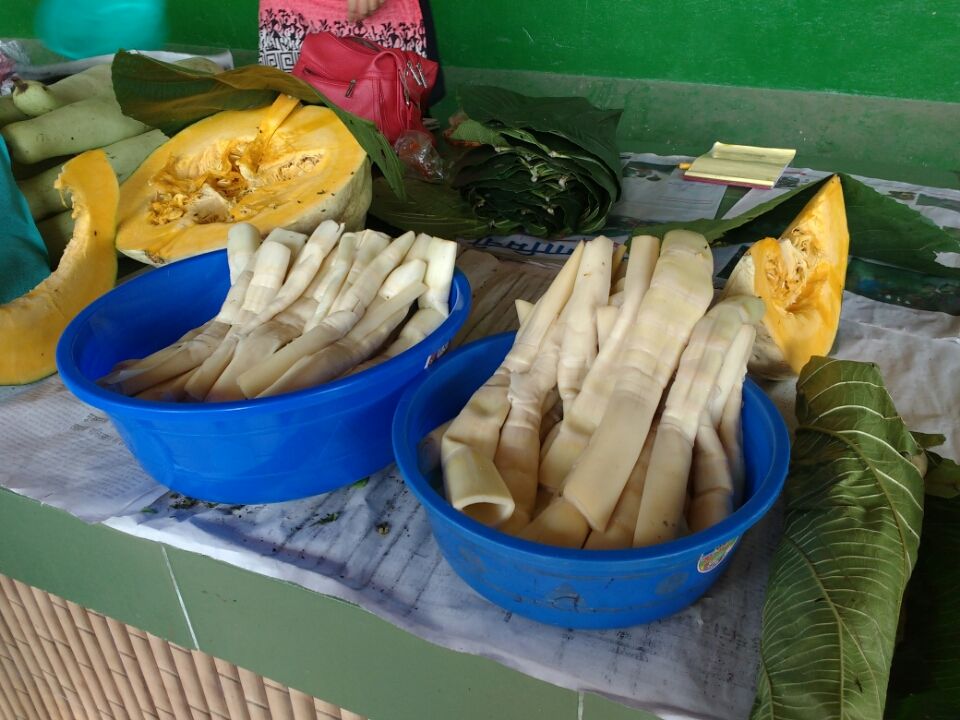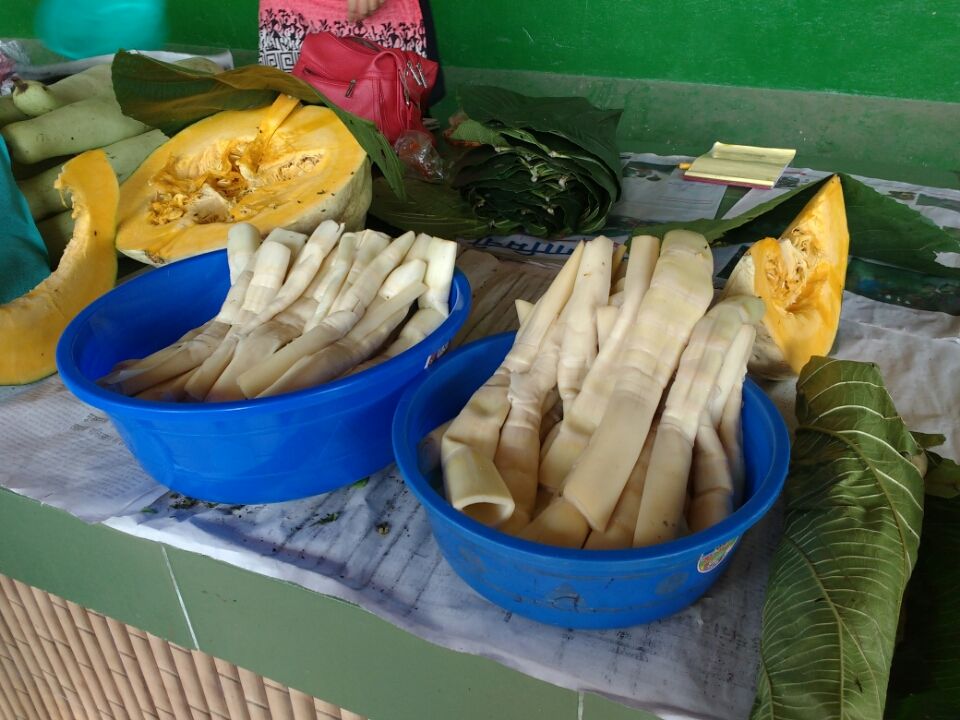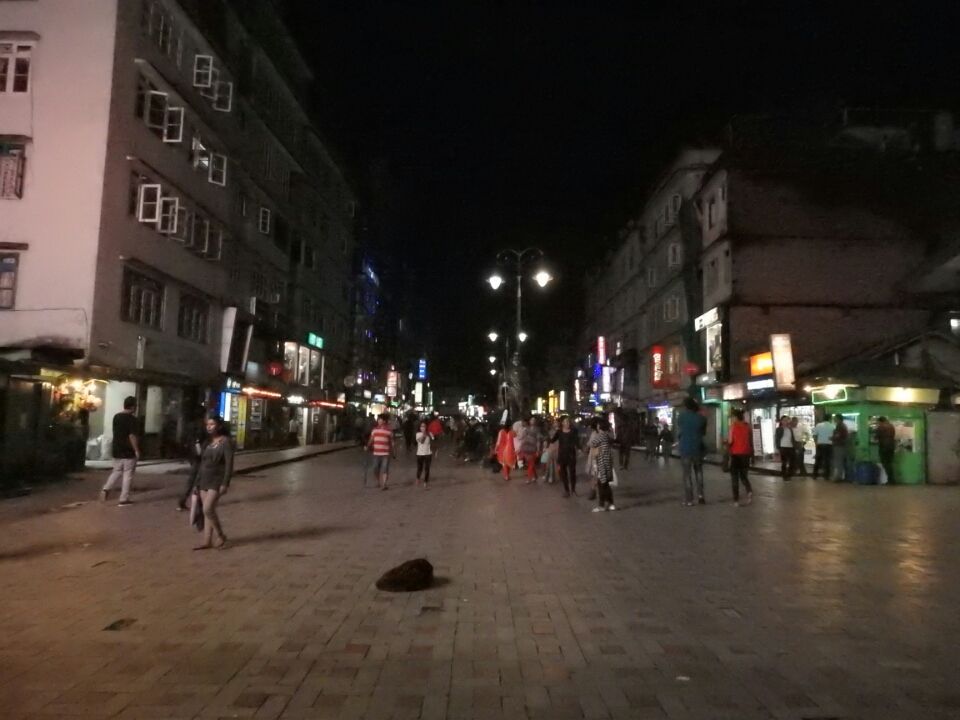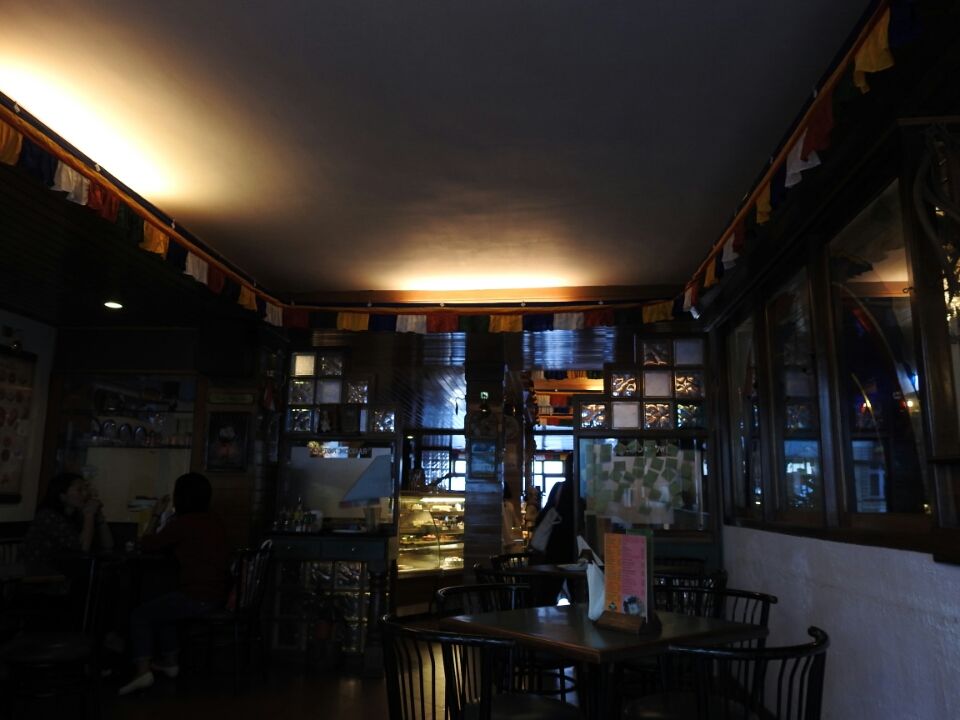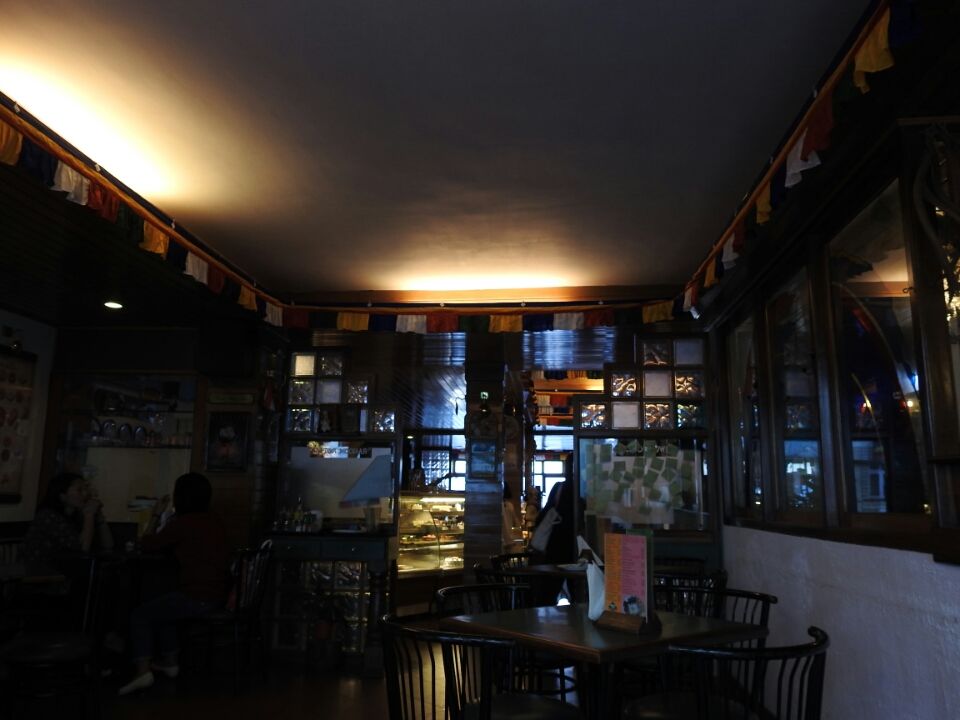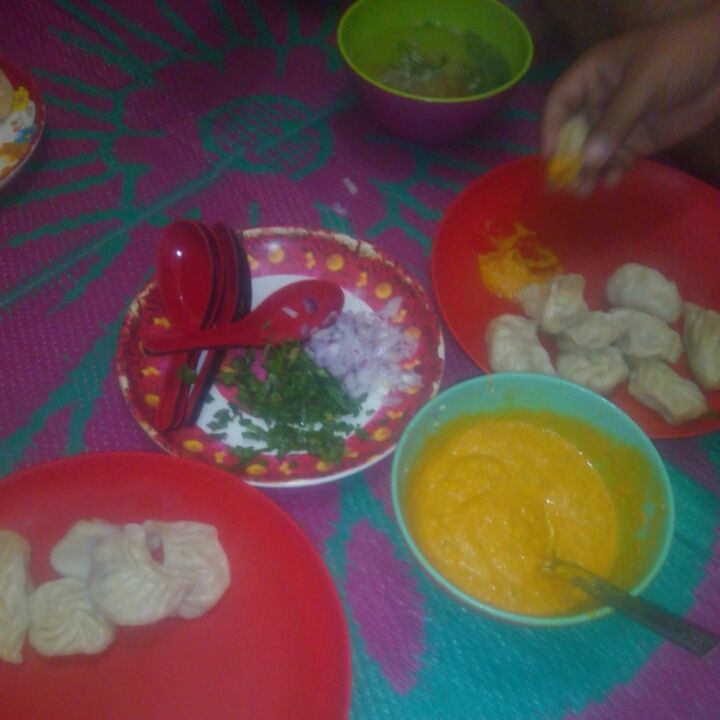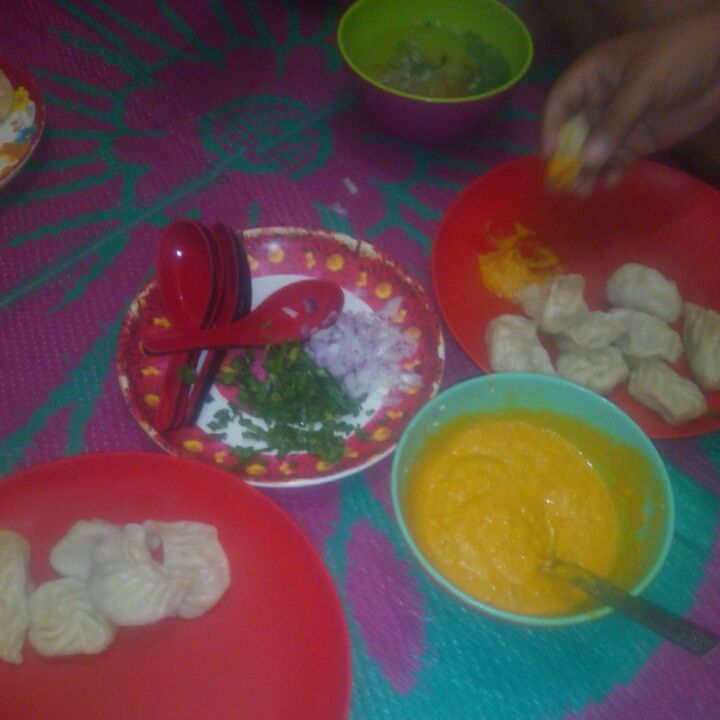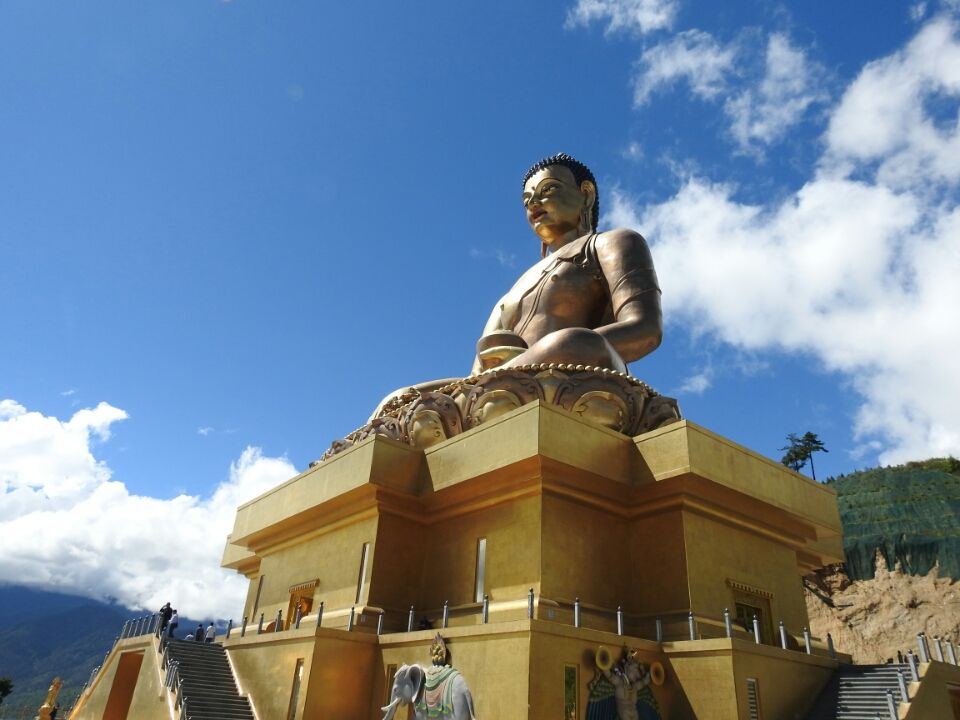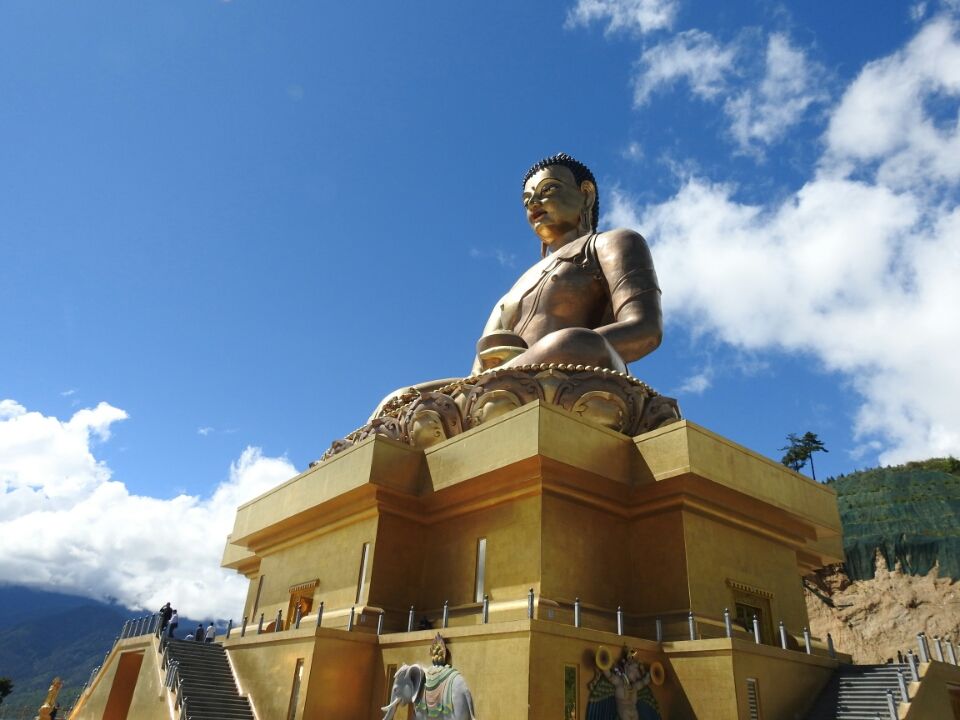 Bagdohra-Gangtok
We arrived at Bagdohra Airport around 1:30PM...and that was the day that there was a strike of public transport everywhere in India,even from Delhi we somehow managed to reach Airport on time but still I was soo excited about this trip that this strike thing seem to me nothing..hehehe.. Still there was many cabs available ,going to Gangtok..we approved one of a cab driver and he asked for 2500/- for two people that too in shared cab..so I quickly called my friend in Gangtok and she told us to reach Siliguri and take shared cab from there. Somehow we managed to get a cab to Siliguri,the driver offered us a good deal of 1200/- for two people till Gangtok. He dropped us at taxi stand. So the taxi fare from Bagdohra to Gangtok
Bagdohra-Gangtok(private taxi)-2000/-
Bagdohra -Siliguri- 200/- per person and shared cab from Siliguri to Gangtok- 400/-per person.
Drive from Bagdohra to Gangtok is of 3-4 hrs
And finally we reached Gangtok around 5:30PM- the most fashionable city of Sikkim.
I have no idea about the hotel's traffic as we stayed with our friends..We were soo tired that we decided to relax for the rest of the day..and hell!! There comes a surprise ..a planned trip to Nathula pass by my friend(Rinku) for next day..wowww she didn't let my excitement to sink in😁!!! So for such a surprise trip I have to thank her and decided to cook north Indian dinner for all my friends..we had good time together that night and that's how my first day in Gangtok ends.
Nathula Pass-Tsongmo Lake-Changu Lake
In morning, around 8:30 shared taxi starts from Vajra taxi stand which covers all these three sights and yes permit is required for it,so keep handy with some passport size photo and photocopies of your id as it will b required ,even in Bhutan..Our friend arranged for everything so we did not waste any time for getting permit as she arranged everything before hand.
We had our breakfast and headed toward the taxi stand,the morning was foggy and drizzling in Gangtok ,I was just hoping that going ahead we will get to see the amazing view..which I have googled earlier but hell I again got unlucky man?!it was all foggy and we reached Nathula..and suddenly mother nature started to smile at me...and finally she showed her face ..which made me soo happy that only my friend(rinku) but mother nature love me and surprised me..!!she even grinned at me...lately it got soo hot at I started thinking why the hell it was foggy before...that's why whenever I travel to mountains I feel like I'm HOME.. anywhy it did not end here At Nathula Pass we manage to get VIP entry to the officers premise as one of my friend(manu) met a soldier from his hometown in kinnaur..woww another awesome experience..made me feel I am not just a random traveller but I am getting every opportunity to explore it to the core..We got our pictures clicked in there premise,that Soldier(Arun) treated us as we are his friends from ages...I am totally in love with mountain people..they are kind,loving and very helpful.
Arun told us to visit the temple and museum of great soldier Baba Harbhajan Singh on the way back to Gangtok..It is said that many of the faithful people, chiefly Indian army personnel posted in and around the Nathula Pass and the Sino-Indian border between the state of Sikkim and Chinese occupied Tibet have come to believe his spirit protects every soldier in the inhospitable high altitude terrain of the Eastern Himalayas. We did visit the temple but our driver denied to take us to museum as it was getting late..So we enjoyed the amazing views on the way back moreover my eyes popped out at Tsongmo and Changu Lake.
...I have no word to express the beauty of it..We had lunch on the way back to Gangtok and reached  at 6:00PM and then that was the evening till night to enjoy the nightlife of Gangtok..totally different from the clubs in Delhi...we had a great time that night..it feels like bunch of known people sitting together enjoying food and music as if they are welcoming the next beautiful day to come.
Nathula Pass (shared taxi)- 700-800/- person
Museum Ticket- 20-30/-person
Nathula Pass Visiting Certificate- 120/- person( for us it was free😝)
Namchi - Monastery- Temi Tea Garden- TareyBhir
Our morning started at 10:00AM , we hired a cab and headed towards Namchi Monastery,
On the way we had the most famous cuisine of Northeast- momos,aaloo-chura and spicy aaloo in our breakfast.
Temi Tea Garden- On the way to Namchi,we made a halt at Temi Tea Garden in Ravangla,it is the only tea garden in Sikkim and considered one of the best in India and in the world. Top quality tea is produced, which is in demand in the international market. So I decided to purchase few packs for my friends in Delhi.
Namchi Monastery- We reached Namchi monastery at around 2:00PM, this monastery has the world's largest statue (at 118 feet) of the Buddhist Padamshambhav also known as Guru Rinpoche, the patron saint of Sikkim, is on the Samdruptse hill (The Wish Fulfilling well). This place hold soo much peace that you feel not to talk to anyone...it's peace get in to your veins and make you feel that you are getting detoxified from all the negativity you hold within...I closed my eyes and sat there for few minutes and had my own time..I have never felt soo much peace in my life.. I'm all rejuvenated to go ahead..
Tarey Bhir- A walk along the ridge
Tarey Bhir is an amazing point of attraction for people who love nature thrill,its is 18km from Namchi near a place called Sadam. My friend told me Bhir means cliff and tarey means stars....so as said it's a ridge from where one can see Darjeeling, Kalimpong at night ..and the lights in those cities seems like many stars..
The ridge pathway is of about 10000 feet with a breathtaking viewpoint at the edge from where people can get spectacular views of the river valleys below, the lush green forest coverage, panoramic view of the confluence of the two rivers of Sikkim Teesta and Rangit. 
And I do want to share one place which was not in our list but it's quite humours to talk about as my friend cracked a joke on it...while going back we saw a place called Malli.. actually there are two Malli one in West Bengal n other in Sikkim ...the Sikkim one was well developed and a clean town with streetlights however the other in West Bengal was quite opposite. People of Sikkim respect mother nature and they care for her like her own mother.. It is soo clean and tidy that at every single breath I was feeling fresh.. even after a long trip was not feeling tired..
Taxi to Namchi and other sightseeing(private)-2500-3000/-
Gangtok- Exploring the City
Gangtok is well known for it's fashion,monasteries and  happening lifestyle,
So we decided to give a day to this place too.
People here are soo content that whatever or how much they have they are happy with it, Eating healthy,involved in artists works,spending time with friends and family thats how their life goes on. We planned to visit the nearby monastery ,local organic food market and Mall road.
If you are fond of organic vegetables then you must add some in your basket for your dinner tonight!!
Clothes,shoes ....I must suggest make some extra space in ur rucksack because you won't be able to stop yourself from buying those.
Cafes and food outlets hold a quiet reasonable menu prices...soo feel free to sit in any of those..it will hardly cost you 500/- to 600/- for brunch. We had good time that day...met more of old and gold FRIENDS. Hahahahahahaha and in evening we all set together as if it's some festival and we together cooked momos in dinner!!
And hey all you girls traveller...if you want to get the most coolest haircut..go get it from Gangtok😜..worth 300/-...
Chalamthang- Rinku's hometown(they call it Basti)
This trip of mine was going like fun and peace,one day it's fun another day it's peace.
In afternoon we went to visit my friend's home in Chalamtang,again I was sitting in the lap of mother nature, people here are fond of peace however struggle they have made in past..and peace comes only when one is satisfied with what one have...and the irony is it's not more, its just perfect for what they need.
We were welcomed with soo much love and gratitude that we are part of their family.Aunty asked us to visit in Christmas as it is more festive at that time..and all but some houses around the hills look soo beautiful during Christmas ..We had belly full of organic food from Rinku's kitchen Garden. We met our new friend who just came into this world 3months back, gave our blessings and headed back to Gangtok next morning.
Chalamthang- Homestay- 1500/- per person per night with food
Cab to Chalamthang from Gangtok- (70-80/-person)shared
Private- 1000- 1500/-
Gangtok - Phuntsholing(Bhutan Border)
From here we said goodbyes to all our lovely friend who made our stay at Sikkim soo easy and happy going..I with my travelling partner took a shared taxi from Gangtok taxi stand to Jaigaon. Taxi start at 8:30 AM ,so don't miss this one as the drive by bus is too tiring. The drive is of about 4-5hours to Jaigaon,West Bengal. The shared taxi will cost you 300-400/-person. Jaigaon is the last town at India Bhutan border ,taxi will drop you to a place,from where you take 5-10 steps and you enter Bhutan in Phuntsholing. We reached  Jaigaon at around 4:00PM and from there we entered Phuntsholing. As directed earlier by my friend ,we both directly went to Immigration office to get our permit as office close at 5:30PM. Immigration office is located on the border gate ,so one need not to get troubled at all. We quickly got all paperwork done and went out to check-in. Hotels in Phuntsholing are cheaper in off-season that is from May- September but traffic goes up later,told by some local people. We got a stay in hotel for a night,tariff - 1650/- twin shared. There were many other hotels too and tariff varies from 600- 1400-/ for a day.
Phuntsholing- Thimpu
Next morning, we were ready to enter the mystic Kingdom of Bhutan. After breakfast, we took a taxi and reached nearby bus station to get a bus to Thimpu however there were many private taxi driver standing outside the bus station who were offering ride for 625/-per person. While we were giving a thought about it one of the driver said Sir! come with me I'll take only 500-/per person,and quickly we dropped the idea of going by bus and jumped into his cab.Its a drive of about 3-4 hours. I still remember his face he was very soft spoken and helpful and then it came to my surprise when he started talking in Hindi. We asked him how come he knows such a good Hindi ..then he smiled and said Sir! India ki wajah se hi toh Bhutan hai ..itna help karta India Bhutan ki toh Hindi toh aayegi hi na..I felt soo proud at this very moment that even if I'm in other country,the people of this country respect our country soo much,much more than us,who sometime start criticising it on various grounds.My fellow traveller and driver Dada started sharing various political,on-going country development plans, on the way to Thimpu but I sat quietly enjoying the beautiful landscape of Bhutan. Lately driver Dada asked about our plan,we told him that we have just two days to visit Bhutan so it will be Thimpu sightseeing and Paro ' Tiger Nest Monastery'. Now a days who care about what your plans are but this man completely acted like our tour guide,he told us to visit Dzong(fortress) of the king of Bhutan as it opens at 5:30PM and for next day we can visit other sight and head to Paro as it is just an hour drive.He took us directly to Dzong, he waited for us, patiencely for an hour and dropped us where all hotels were located. I was doubting this man that he might ask for extra money or might get upset as we took soo long in Dzong but while dropping us he gave his number and asked to call him I'm morning if we don't get taxi at reasonable rates.
And I questioned myself do such people exist in this world? Now I can answer Yes! in Bhutan
We checked in a hotel( Gaisel) worth 800/- for a night. Even if we were tired we decided to take a look outside,there we saw a cinema hall showcasing show for 250-/person of some religious movie,we asked the man who was giving the tickets that what it's about and he told it's a story of a mad monk who did his preaching being a mad man,we were late for the show as it starts at 8:30 and ends around 10:30,we can't miss our dinner because if you are a vegetarian you may starve out here as there is few pure vegetarian hotels and they serve you till 10:30PM. So we quickly went back to our hotel had our dinner and came out again ,while we both were taking a short walk around the street we heard loud music(bhutani songs,hindi songs) coming out from some places. We went inside and we saw bhutani people singing on karaoke,dancing and enjoying, bartender quickly noticed us and came out and asked people sitting around to make some space for us...awww who does that? I was completely overwhelmed with the hospitality of Bhutan people. Thats how our day  ends in Thimpu..being a foreigner , people of Bhutan treat you like you are one of them.
Thimpu - Paro
Early morning ,we quickly get our breakfast packed and took a taxi to visit Buddha point and then to Paro. It cost us 1300/- for both.
We had our breakfast on the way and reached Buddha point in less than 30minute.
Buddha Point - is a gigantic statue of Great Buddha at the hilltop,surrounded by mountains of Bhutan. It seems like Lord Buddha himself sitting on the hilltop and watching over Bhutan as his saviour. The view was mesmerizing and will make you feel that it's his hand on the people of Bhutan that they are soo calm and obliged.
Paro- We reached Paro at 12:00PM ,again the driver took us to the hotel directly,Hotel K.K and said it's one of the best hotel in town,I thought if he said so it would the most expensive one but noooooo...1500/- for a night ,you must be kidding!!. We kept our luggage and asked the driver if he can drop us to the place from where trek to Tiger's Nest Monastery starts.He called a local taxi driver( who don't know Hindi)he had chat with him and told us he will drop you and will come back to pick you around 5:00 in the evening from same point,will cost total 600/- for pick& drop. No only this he asked that driver to give his number to some shopkeeper near that trek so that when we come back we can call him to pick up. Thank-you soo much you all are angels!!
We started our trek at 1:30Pm ,it was said that it will take 2 hours if you frequently go for trekking but for new people it takes 3-4hrs. Here I am lucky ,I frequently go for trekking but always need a motivator and I have one with me,my travelling partner is a mountaineer so I was not at all worried about the timings..
But suddenly ,when we were done with our one-fourth of trek ,dark clouds started heading towards the Monastery..oh hell it's going to rain!! we quickly started to take long steps and when we were just left with 10 minutes walk it started raining heavily.The view was breathtaking, at the edge of the mountain stands the Tiger's Nest firmly, and from there when you look down its death. We made a halt of 10minutes,clicked some pictures and then packed our phones and camera. We started running towards the Monastery as we have reached to the point where stairs started. Yeah finally we made it...sat down there thinking that rain will stop but it was not. When we were rushing towards the Monastery we saw foreigners going back quickly with there tour guides,I think they had the idea of situation getting worse lately soo they were rushing.Anyway,we both sat there ignoring what is happening outside with other group from Nepal ..I think we and that group was the last one in this monastery. They shared their snacks with us,after a short while we all decided to leave as it will get dark and trek would be slippery. So the monks blessed us ,we lit the light of hope and goodness in Monastery and walked out. Then what we saw was terrifying,the bridge we crossed is getting showered with stones falling from the waterfall,wind and water from the fall making a cyclone carrying big and small stones. Scary! Everyone stopped thinking should we wait or take a risk.Some said we should stay some said Jo hoga dekha jayega and I was among them,eventhough my partner is an experienced trekker and he said to stop as it's risky. But then there is another thought that if we got late it would be dark and we might get slipped. Hell of risk and adventure!! We decided to make two groups and walk the bridge one by one quickly....somehow I managed to cross it safely but my partner got lucky as the distance between him and showering stone was just an inch. Luckily we made to the down and all shops were closed due to rain and then there stands the same man who dropped us,Man it was 5:30 PM and he waited for us for half an hour!! Even we didn't called him. I love you people from Bhutan. We were drenched and I asked him to put some sheet on the seats as it will get wet and his gesture was ohh come-on it's ok!!
We reached our hotel,manager was surprised that we came soo earlier from the trek and she asked us to wear dry clothes and arranged for tea without asking. We relaxed for the remaining day.
We travel to explore the culture,people,places,flora and fauna of different places,with missed experience. My trip to Bhutan and Sikkim was filled with every emotions of a traveller and what I have experienced from this trip is more about being good to people is most important aspect of life.
Do good and good will happen to you is an old story ,I'll say just do good and don't expect that's the highest preaching of Lord Buddha,which I saw in every person I met from Sikkim to Bhutan. Being a good human is important and then everything falls at it place and ultimately one will find the true flavour of self content and peace within.
Phuntsholing-Siliguri-Bagdohra

Next day back to Phuntsoling in 3 hours - 600/person

Phuntsholing to -Siliguri- Private taxi - 2500/- in 4hours.

Stayed at hotel in Siliguri - food and stay 1600/-
Next morning Siliguri to Bagdohra Airport- Auto 300/-