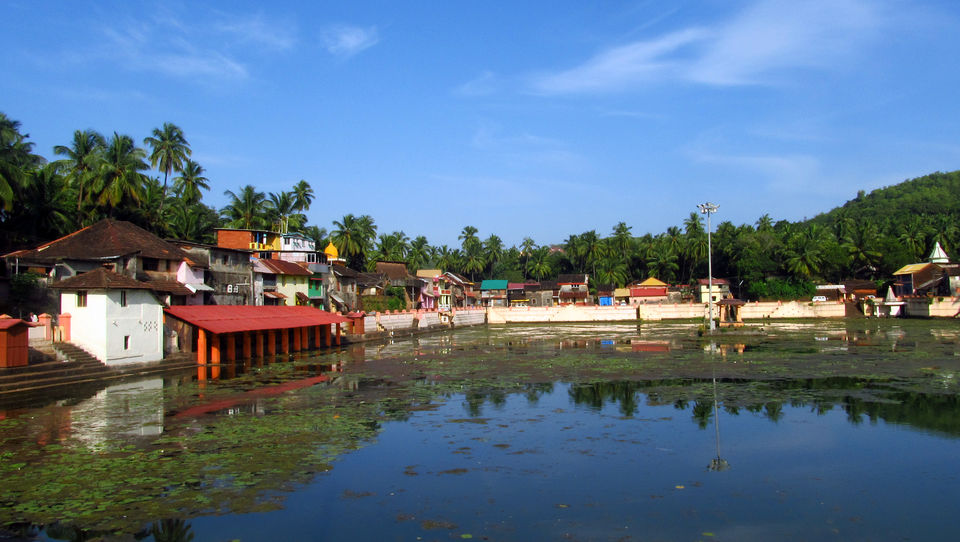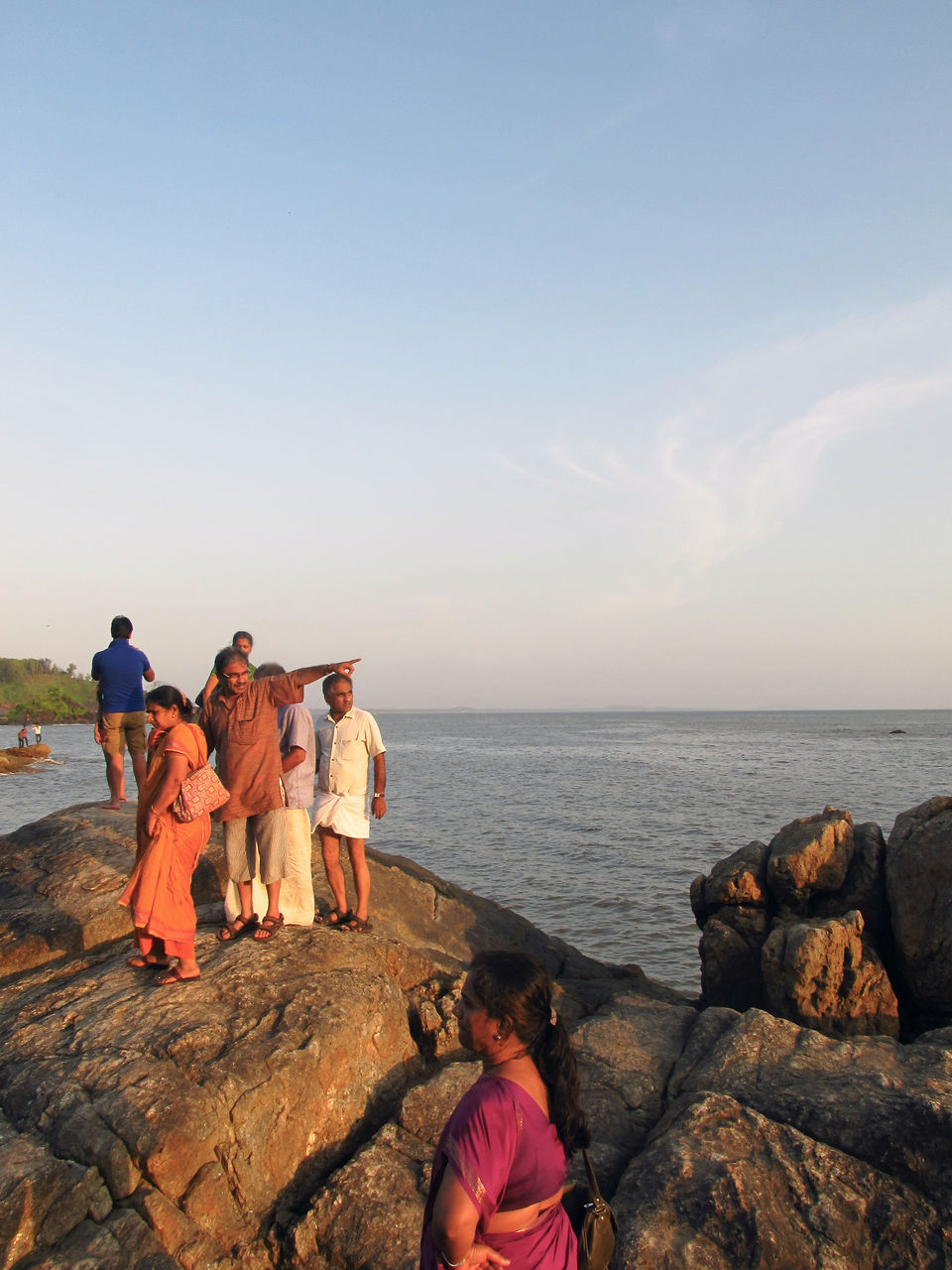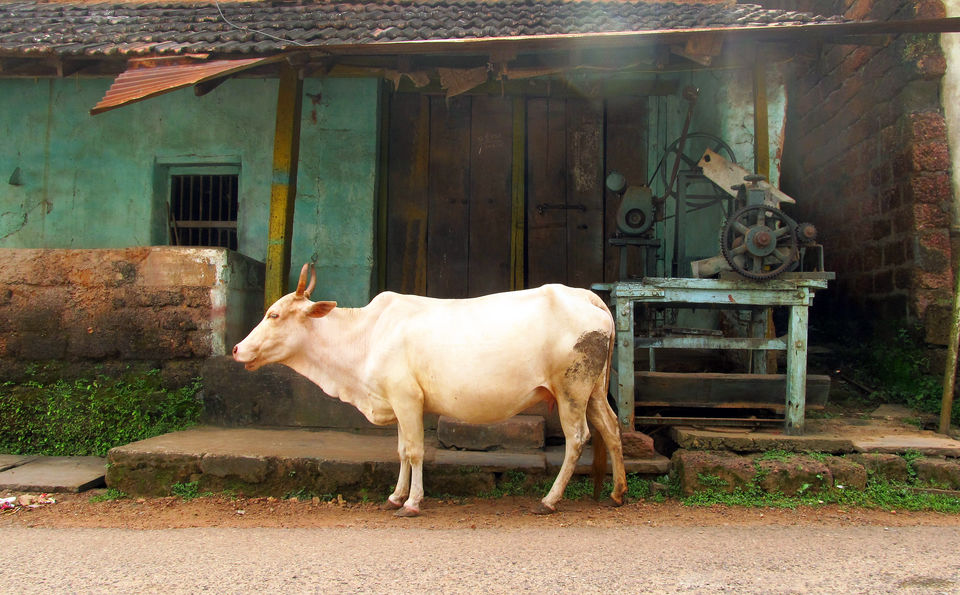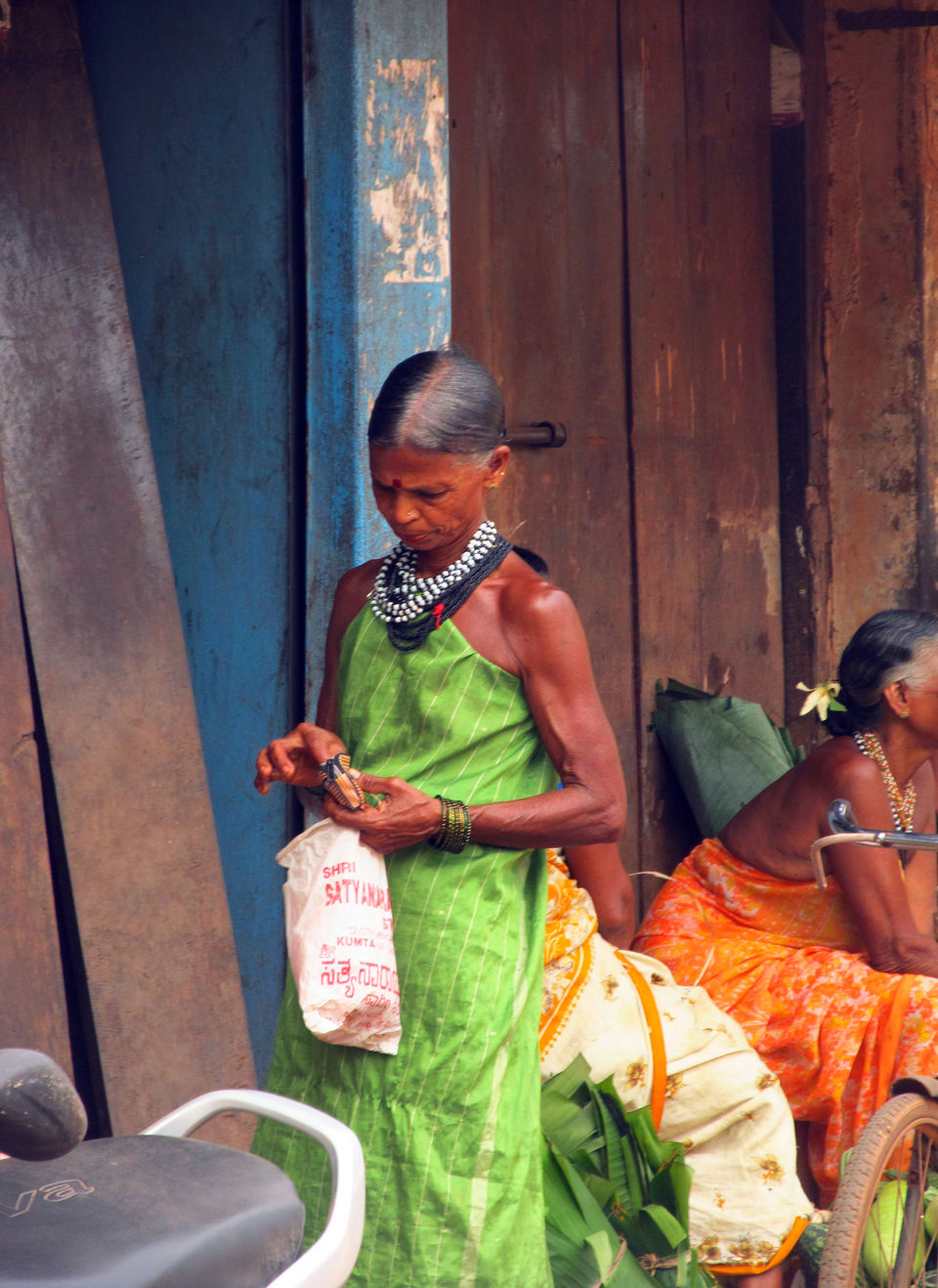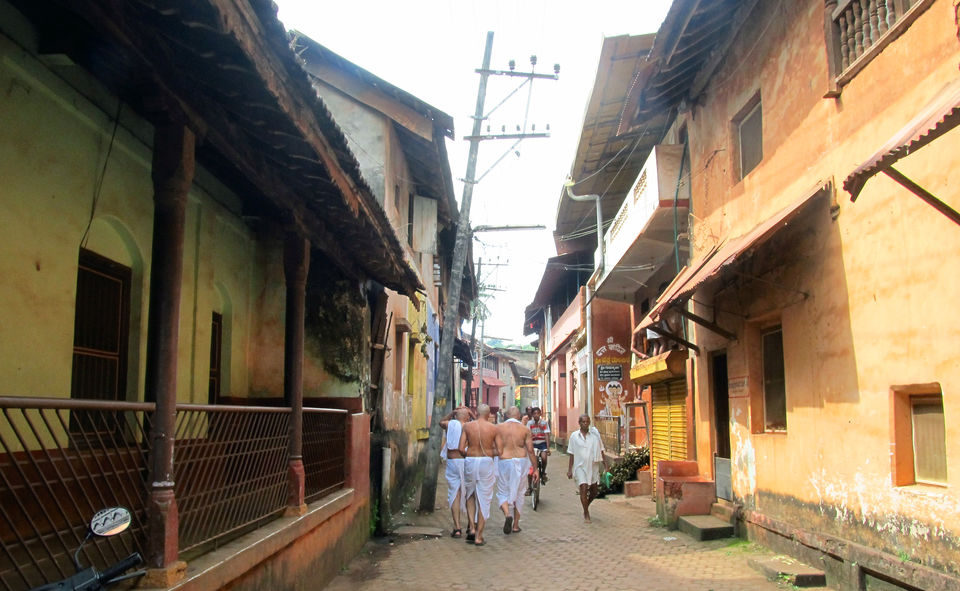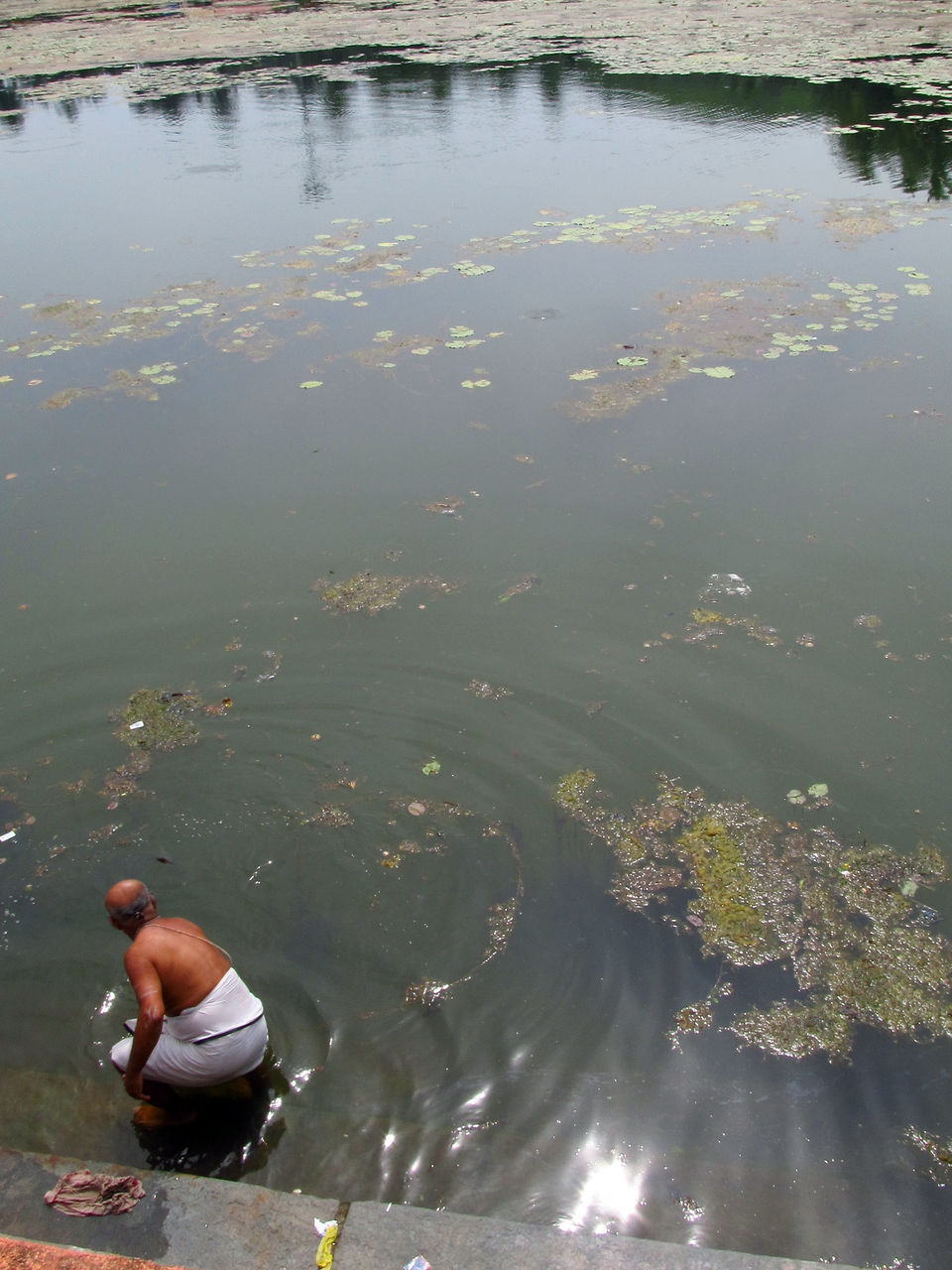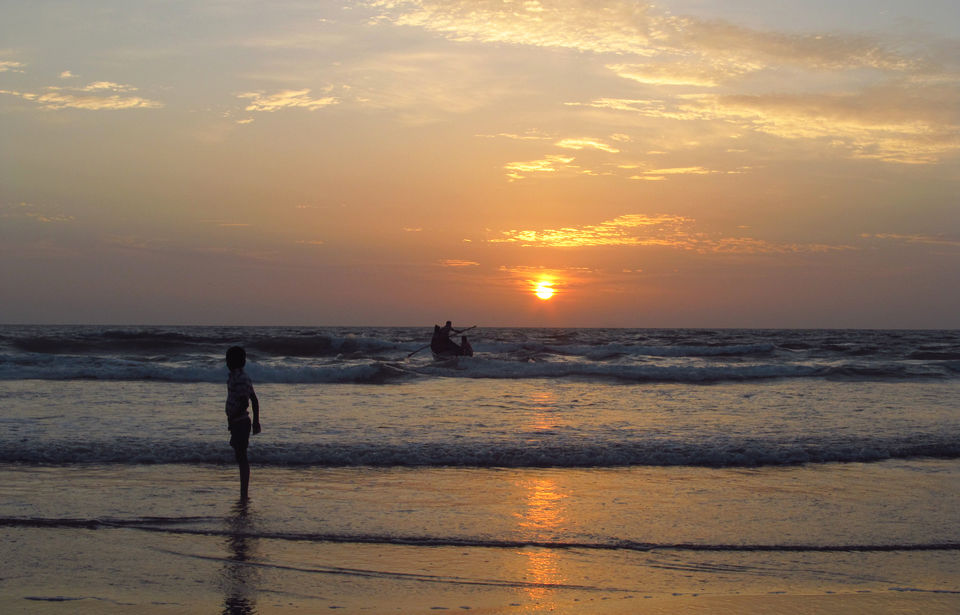 Gokarna, a sleepy tiny village/town on the western coast of Karnataka (two-hour drive from South Goa) is a magical land brimming with remarkable colourful wooden houses, delightful and clean beaches, a jungle and few important temples including the main Shiva temple, Mahabaleshwar and Maha Ganapathi temples besides many other tiny ones around the town.
The town is of complete contrast in its nature. On one hand we have beaches with relatively clean sand, attracting tourists from all over and on the other side, it is known as one of the seven most important Hindu pilgrimage places in India, consisting of just two main streets offering restaurants, places to stay and to shop. Incredible, right?
After we were done with exploring South Goa, we hired a taxi from Palolem (Canacona) to reach Gokarna. There is just one passenger train from Canacona Station (around 2:30 pm) for Gokarna and hence the decision to hire a taxi for Rs. 2000/- as it was convenient, easy and a great option if you have heavy luggage. 
The journey from Palolem to Gokarna is not just gorgeous but throughly impressive as well. Karnataka can take pride-and-joy for having the best roads. The diversity in landscape, glancing over ghats through jungles is something one should not miss. I am sure the train journey would be equally fascinating.
I could easily divide this piece into two parts. One only about the beach side and the other the town side but let me be the spoilsport and mingle both as one cannot talk about Gokarna in separate breaths. While writing I realised that this place can aptly be dubbed as the perfect 'EAT, PRAY, LOVE' town! Not necessarily in the same order.
LOVE
So this being our first time in Gokarna, after hearing about its 'hippie culture', we booked ourselves in a popular touristy accommodation called 'Namaste Cafe', perched at the famous Om beach. Its only after checking-in did we realise that the place was abuzz with tourists (since it was a long weekend) and that the beachside was quite noisy. But, as day progressed to night, the crowds thinned and the beach turned into an inviting one with moonlight giving a lovely silver glaze to the waves. Lesson: Avoid weekends and public holidays. The place offers a wide variety of rooms. From basic rooms with attached bathrooms, dorm rooms with common toilets, rustic stone cottages in addition to standard rooms, rooms with a view of the beach, AC rooms etc. We opted for a basic, non-A/C, double bed room for Rs. 1000/- per night overlooking a small pond. Upside: the location—breathtaking views while approaching the property and its proximity to clean, pristine waters! Downside: the Wi-fi sucks!
Namaste Cafe is a good 6-km drive from Gokarna town and rickshaw rides cost anywhere between Rs. 200 – 300, depending on if you visit on-season or off. To save up, we decided to hire a bike that is handily available in town for Rs. 300 per day. Its easier to move around from beach to beach and to include other destinations close-by. Also remember that Om beach is frequented by lot of Indian tourists and since 'Namaste Cafe' is the only restaurant in the vicinity, it gets cramped during the day on weekends, so having a bike to get out is a smart thing. Early mornings and late evenings are best to walk on, meditate or simply unwind by Om beach and fall in love.
The place is completely cut off from the main town thus one has to head back before sunset as the ghat gets slightly tricky to tread thanks to no street lighting, but for adventure lovers, its a lovely bike ride back. But trust us, come back for the stunning sunset at Om beach.
Besides Om beach and Gokarna beach the place has Kudle beach (half way through the ghat) again offering astonishing sea view along with options to eat and stay. Apart from parking your vehicle on the main ghat road and walking down the muddy, rocky path to reach the destination, the beach is very relaxing with moderate tourists. And finally, there's Paradise beach (supposedly the best but with no options to stay or eat) slightly out of town but easy to locate with signs on roads. 
PRAY
Lets start with the pilgrimage sites. The Mahabaleshwar Temple, one of the largest in town and the main pilgrimage site close to Gokarna beach, is an ancient one. Prepare to face some 'pushy' pujaris/pundits asking for money to perform 'special' pujas. Avoid them if you want.
One cannot miss the Maha Ganapathi Temple seemingly the only temple in India in honour of Lord Ganesha. Standing wide in the middle of a busy street in its sheer brilliant bright yellow multicolour facade this temple boasts of having a primeval Ganesh idol. Its also an interesting place to spot few tribal women selling fresh flowers, water lilies and lotuses for Rs. 10/- to offer at the idol. Around this temple there are small shops selling religious items, psychedelic T-shirts and clothes for cheap, akin to Goa's street markets. Malas (prayer beads), incense, jewellery and religious paraphernalia are sold here. Cherish few moments here admiring the happenings around you. 
Now head to Koti Tirtha, which is believed to be one of the most sacred water sources in the region. Pilgrims visiting the temple usually bathe here and some also perform rituals for their departed ancestors before visiting the temple, believing it will wash away their sins and bring lasting peace to generations past and present. But surprisingly, the locals do not care much about this tank which is right now in its most contaminated stage. Otherwise the tank is surrounded by beautiful, old, wooden houses that give a very old-worldy feel to the entire area.
EAT
You can't afford to miss Pai Restaurant (there is Pai Hotel too in the vicinity) in the main town for their finger-licking South India Thali, besides the usual suspects like upma, idli and vada. Munch on their special banana bun with hot South Indian filter coffee in the evenings. Yummilicious! I can have it everyday!
Maitreyee Juice Centre is another place to have shrikhand-Puri (the shrikhand is extremely light and tasty) and don't forget to try their homemade ice creams in several mouth-watering flavours! The tiny place is also famous for its juices.
And undoubtedly there is Namaste Cafe serving Mexican, Israeli and Indian delicacies. You can fill on their tempting sea food dishes here overlooking the Arabian sea. 
We also came to know about this lady serving home cooked rice, sambhar and rasam in her house, but due to the Ganapati festival it was shut. Try inquiring about and go for it.
Strictly remember that the town, except eateries, shuts down from 1pm to 4pm everyday for afternoon siesta!