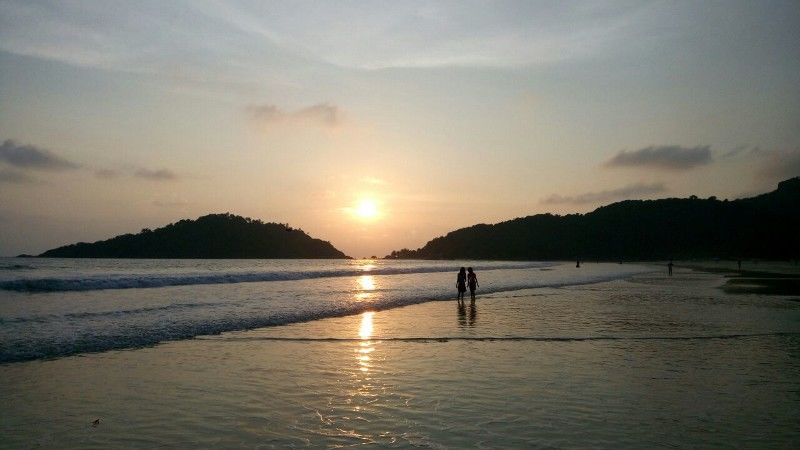 How to reach:
Flight: The nearest airport in Dabolim in Goa. This airport is around 140 kilometers away from Gokarna and you can hire a taxi to reach the destination. This airport is well linked with both domestic as well as international cities.
Rail: Gokarna has its own rail link which is well connected with Margao. But not every train stops here. If you are coming to Gokarna via railways then the nearest railway station is located in Ankola which is about 20 kilometers away from the region. You can take a taxi or a bus to reach the final destination from outside the railway station.
Bus: KSRTC ply its frequent bus service in the region. There are plenty of buses which connect Gokarna to major and minor cities in the country which will make how to reach Gokarana easy for the travelers. Various destinations such as Madgaon (125 km), Mangalore (225 km), Dabolim (140 km) and Bangalore (475 km) are all well linked to Gokarna by KSRTC buses.
Travel Summary:
I have started journey from Agonda. As there is permit issue with Goa Taxi to enter in Karnataka, so we hired Karnataka taxi (Toyota Innova) which cost 2500 Rs. It has taken approx 2 hours to reach Gokarna.
I booked Cafe 1987, which is near to Kudle beach.
Day 1 : Resort Cafe 1987, Kudle Beach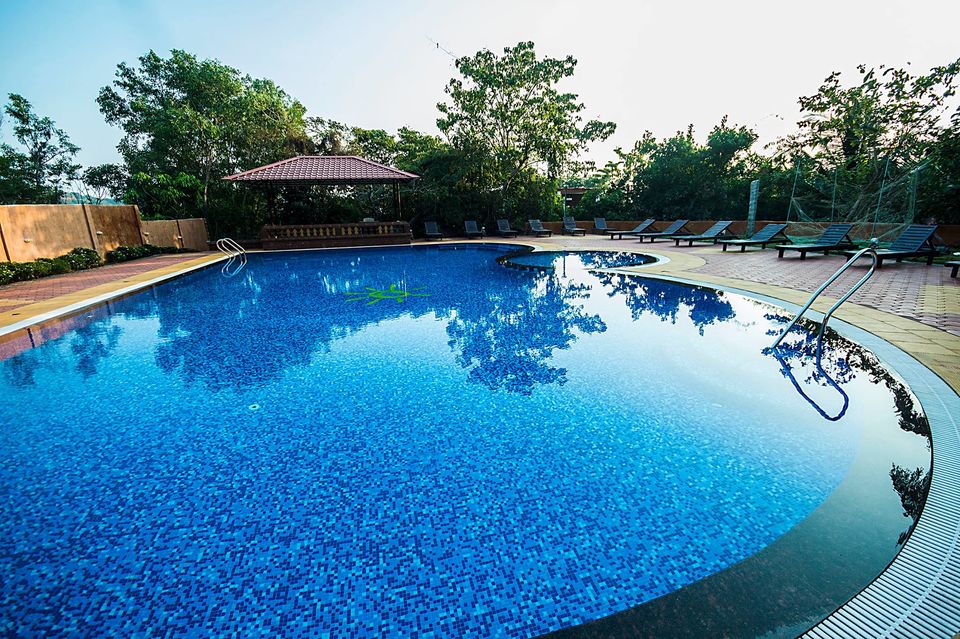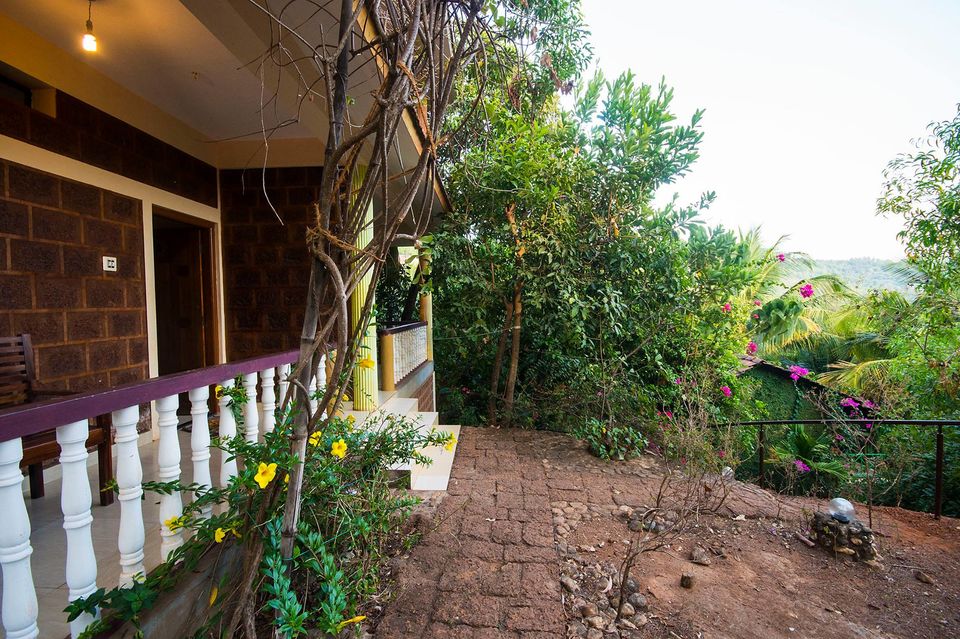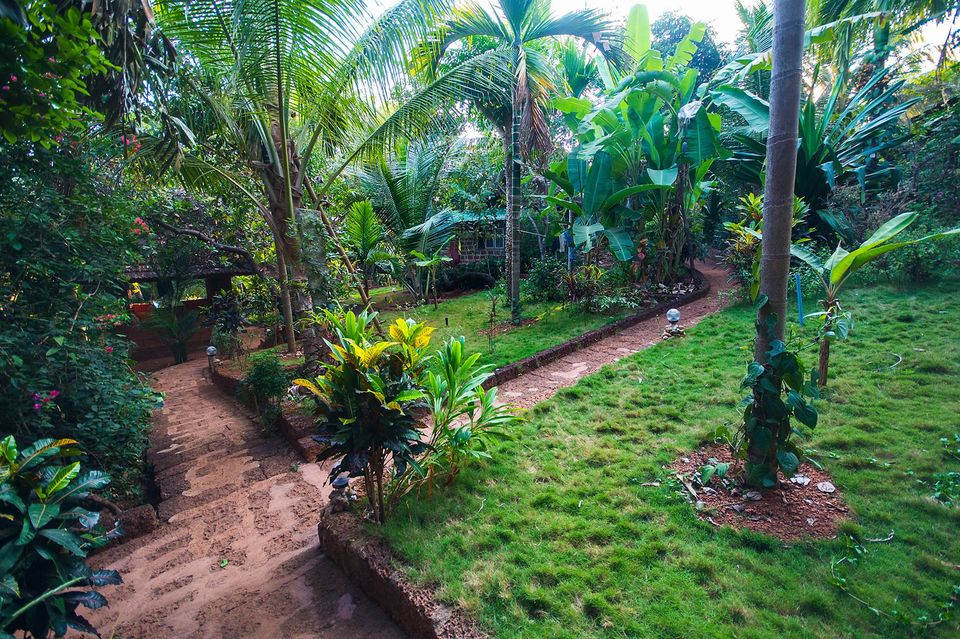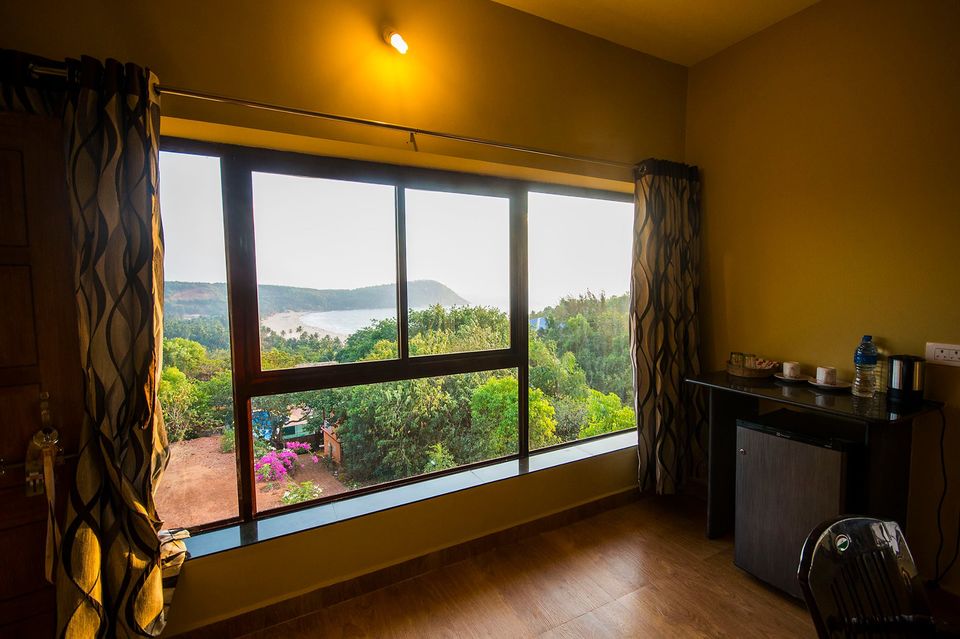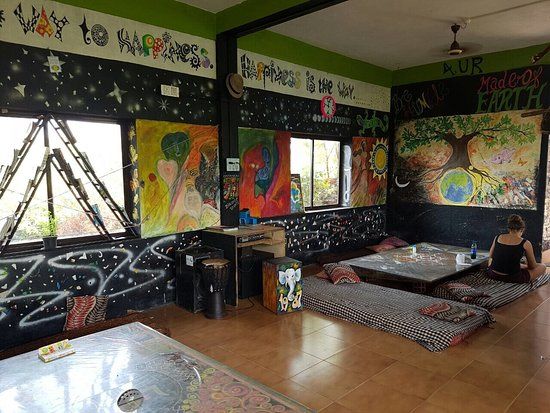 As I entered the resort, what catch my breath has the beautiful expanse of the Arabian sea down below the resort. The resort is built at various levels on the hill, with the room at the lower levels. There is an outdoor restaurant that overlooks the pool and the sea, its owned by Kaushal (Cafe manager). The resort manager name is Mabi, he is very friendly. Also, the rest of the staff is very helpful and hospitable.
After a quick check-in, we entered our rooms. These are absolutely beautiful. We got the ones facing the sea, with a small balcony. The rooms are very clean and big. The room is equipped with a coffee maker and small refrigrator. The bathroom is quite big and and the toiletries are of a certain quality and are in plenty.
The pool in the resort is quite well maintained and beautiful. There are sun decks kept which are amazing to sit on, especially at night when you want to just lie down under the clear Gokarna skies and enjoy the cool breeze. There is a yoga pavilion as well in the resort. There are no spa facilities here. However, very close to the resort is an Ayurvedic treatment centre which gives some really good spa services.
The food in the restaurant is really good and they have lot of varieties like Indian, Chinese, Italian etc.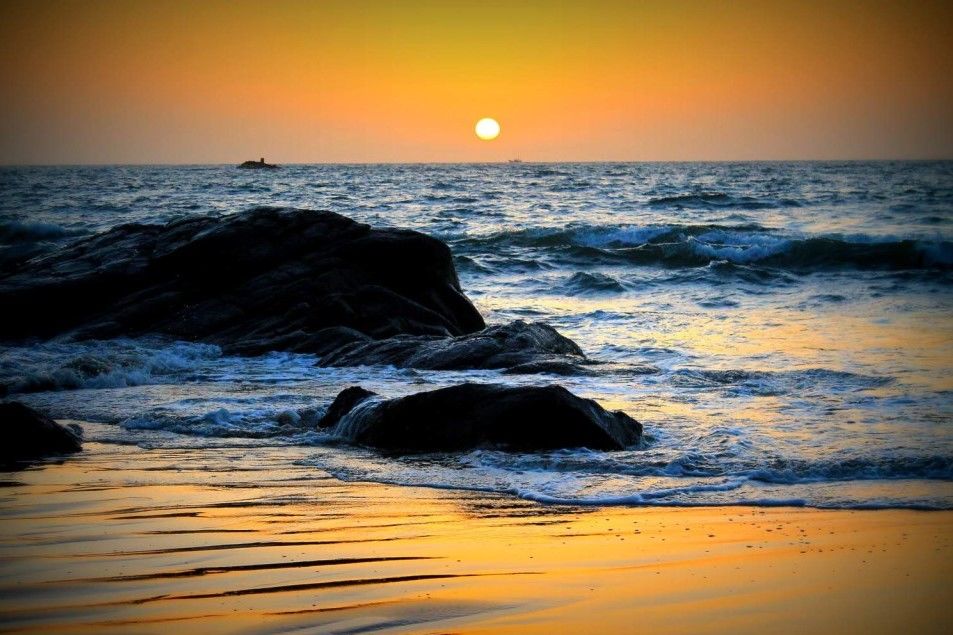 Kudle Beach: The curvy and secluded beach faces westwards to the Arabian Sea, with a view and ambiance that you can rarely find anywhere else. Rocks and hillocks dot the beach, and you can spend hours perched on them as the waves strike and water rushes to your feet. Kudle offers an imposing view of the Arabian Sea and a visit to its sandy shores will instantly make you realize just why this is such a popular spot. You will find plenty of people coming here to watch the sunset and perform yoga by the ocean. it is no wonder that travelers from outside prefer to spend their time here away from the rush and commotion normally seen in other beaches.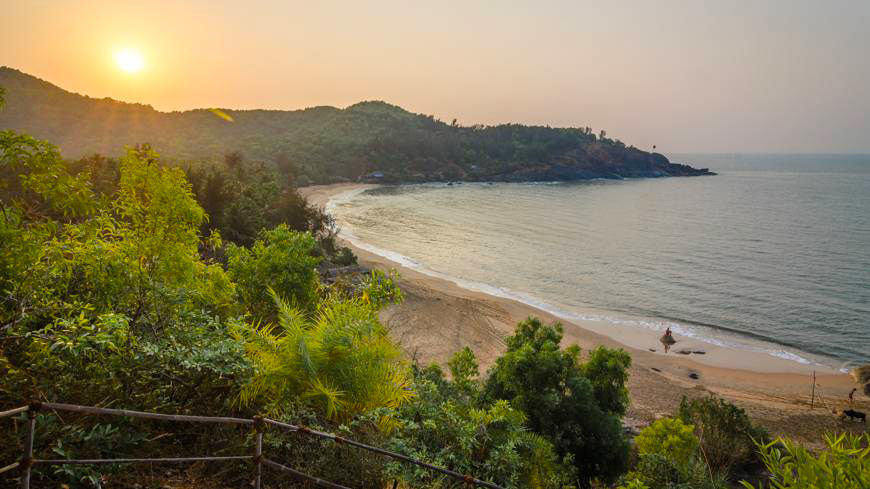 The beach is one of the prime attractions of the town. The shoreline is shaped in the form of Om, the Hindu symbol.
Day 2 : Mahabaleshwar Temple
Early morning woke up and visited Mahabaleshwar temple. The Shivling is known as Atmalinga and was given to Ravan by Lord Shiva. The temple is considered second only to Kashi Vishwanath in holiness. The temple is considered one of the sacred Mukti Stalas, where people pray for their ancestors and perform obsequies. The temple is built in the Dravidian architectural style from granite stone.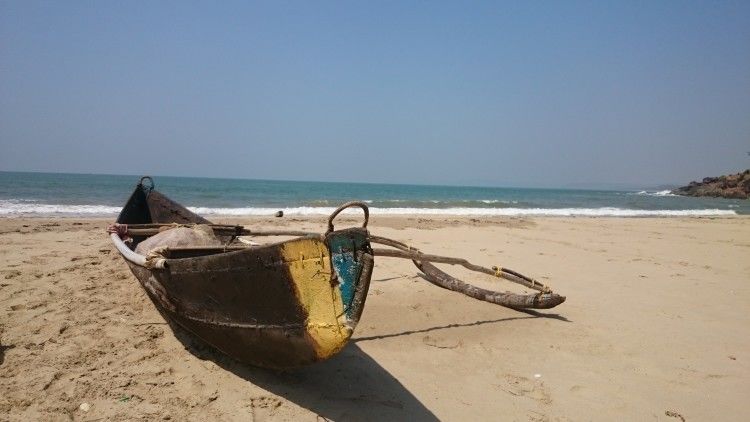 Gokarna Beach is mainly used by pilgrim. This is a long open beach where surfing is a common activity. Devotees come over here to take a dip and then head off to offer prayers at the Mahabaleshwar Temple.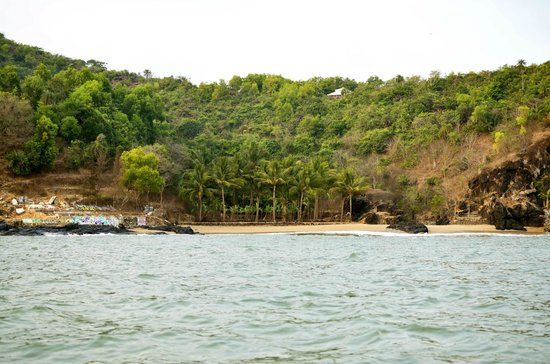 The Paradise Beach is aptly named, owing to its crystal-clear water and rocky shore. This is a great place if you're looking for a peaceful beach time.
Day 2: Back to Resort Cafe 1987
I came back to resort Cafe 1987. I went to pool with bluetooth speakers (Bose Soundlink III) and played song according to mood, the beautiful pool is waiting for me. I felt somewhat more relaxed and then went to cafe to have dinner.
Travel Tips:
1. Carry good camera or good camera quality phone to click picture which is for your memory. I have Sony C5 Ultra Dual, yes its old model but photos are awesome.
2. Carry bluetooth speakers, so that you can play the songs according to your mood, which will make your trip more happier and interesting .
3. Always use sun cream and sun glasses to protect your eyes/skin from sun.
Thanks a lot Mabi (Resort Manager), Kaushal (Cafe 1987 Manager) and Harshul (Friend) which made my trip memories unlimited.
Enjoy your trip....
Happy and safe journey.......