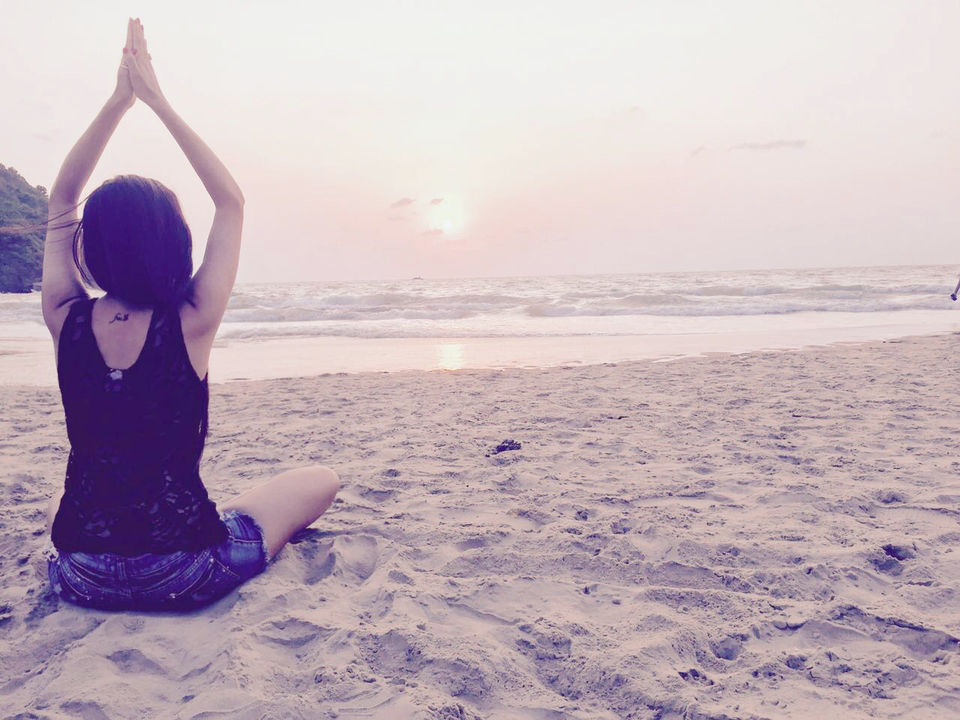 Gokarna, a small town in Karnataka state, which was once famous for its holy temples and pious pilgrims is now known for its vividness and serene beauty. It is a smaller version of what Goa used to be in its heyday, but only better! And yes, it is much cheaper than Goa! So, if you're wondering how to plan a budget trip to a beach, here is your answer!
How to Go:
There are several options available. The nearest airport is in Dabolim, Goa which is 140 kms away from Gokarna (4 hours drive). And if you prefer to go by train, the nearest one is in Ankola which is about 20 kilometers away from the town. I personally prefer to go by bus because of it's availability and comfort. And the buses will drop you exactly in the town and all the places are easily accessible by a short auto ride.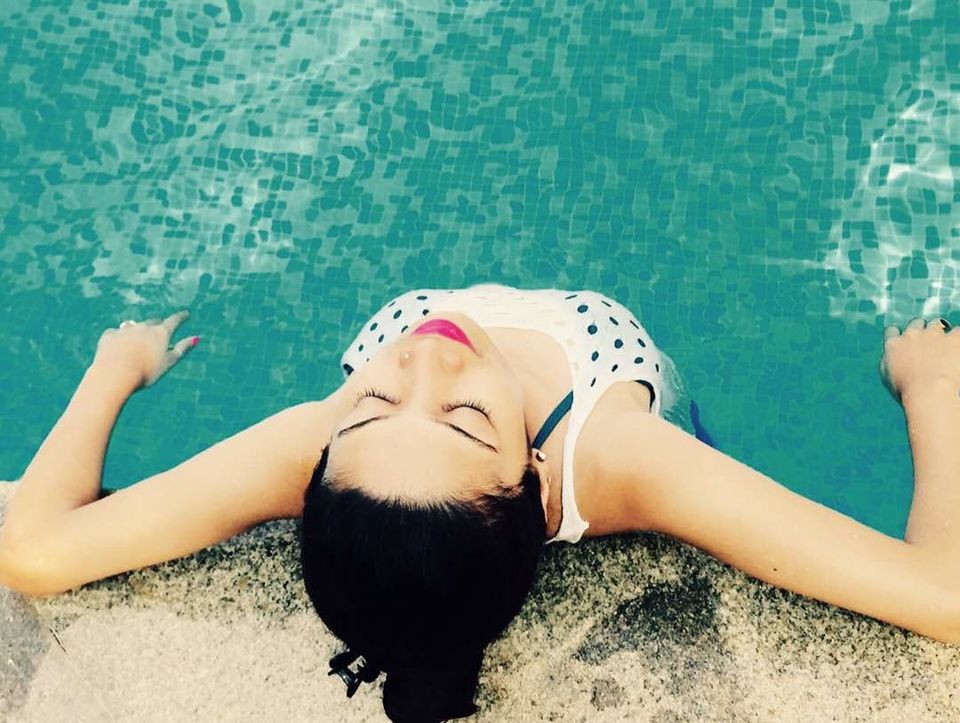 Where to Stay:
Gokarna has many staying options available from budget hotels & homestays to beachside resorts & huts. The prices range from Rs.600 to Rs 3000. The staying option is mostly available at three different locations, namely Om Beach, Gokarna Beach and Kudle Beach. Because these three places are easily accessible by road, and the other two beaches are quite secluded and need either a short trek or a boat ride to reach.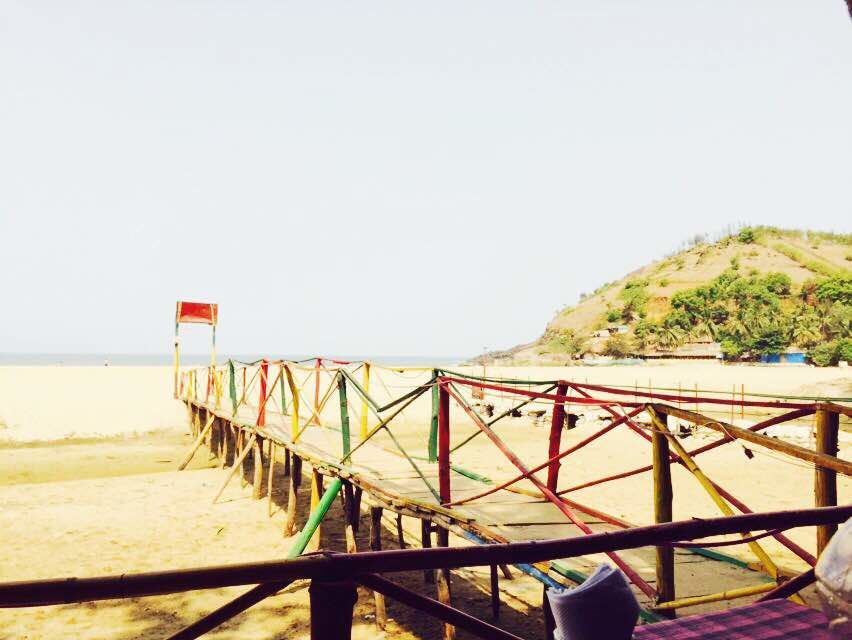 What to Do?
If you're traveling to Gokarna for the first time. Here are few things that you must do. First, don't hop around other places to find a stay. Go straight to Kudle beach and trust me you won't be disappointed. It is just a little downhill trek from the auto drop-off point, but once you reach there you'll be amazed by the crystal beach, circled by small hillocks, enough to calm any traveler's soul. I'll suggest you to book a hotel beforehand through any travel site so that you don't have to roam around much for a place to stay.
Get a place, have delicious food in a beach-facing shack, drink, enjoy the sunset, sit by the beach for as long as you want, watch sea waves, swim and have the perfect beach outing you're craving for!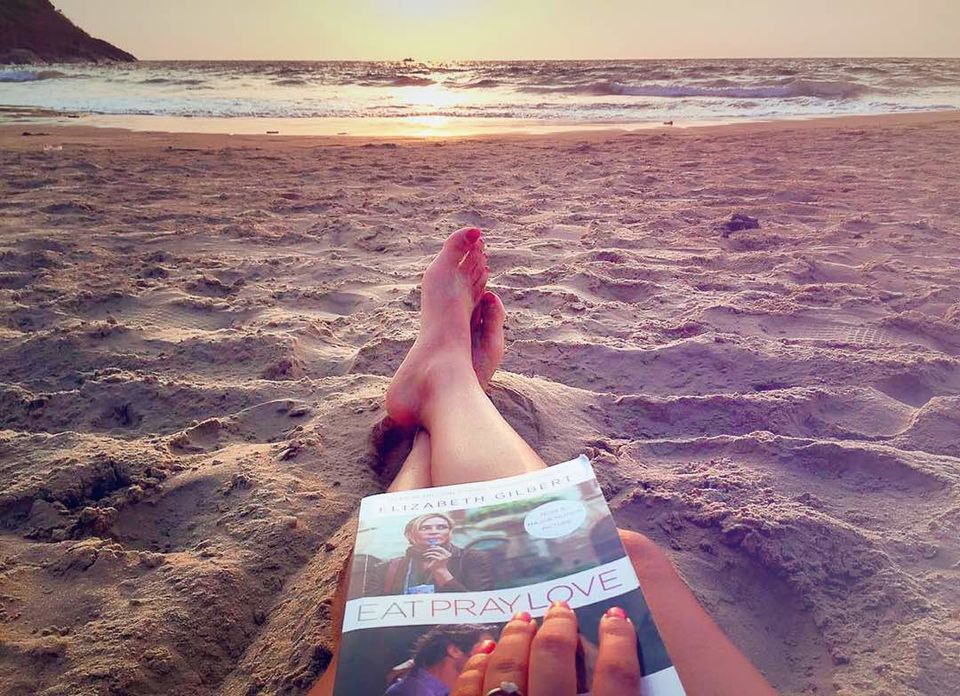 Next morning, go for breakfast to Om beach which is a little walk over from Kudle beach or you can opt for an auto as well. Have a wholesome breakfast in the famous "Namaste cafe"; the place known for its mouth-watering food and the scenic view. Read a book, get tattooed, have appetizing dishes, meditate, get a relaxing massage and find peace!
If you're in a mood to trek, I'd suggest you go from Om beach and Half-Moon beach to Paradise Beach. It's a hillwalk with a long trail of beautiful beaches, a narrow but peaceful pathway, sounds of chirping birds and rustling leaves, cool breezes, and a pleasing sight!
Though, I'd suggest you finish the trek early so that you can reach Paradise beach before the sunset. Catch a boat from there so that you don't have to walk all the way back, which won't be safe at night (unless you're a daredevil by heart :P). Moreover, the boat ride will just take you aback. Trust me!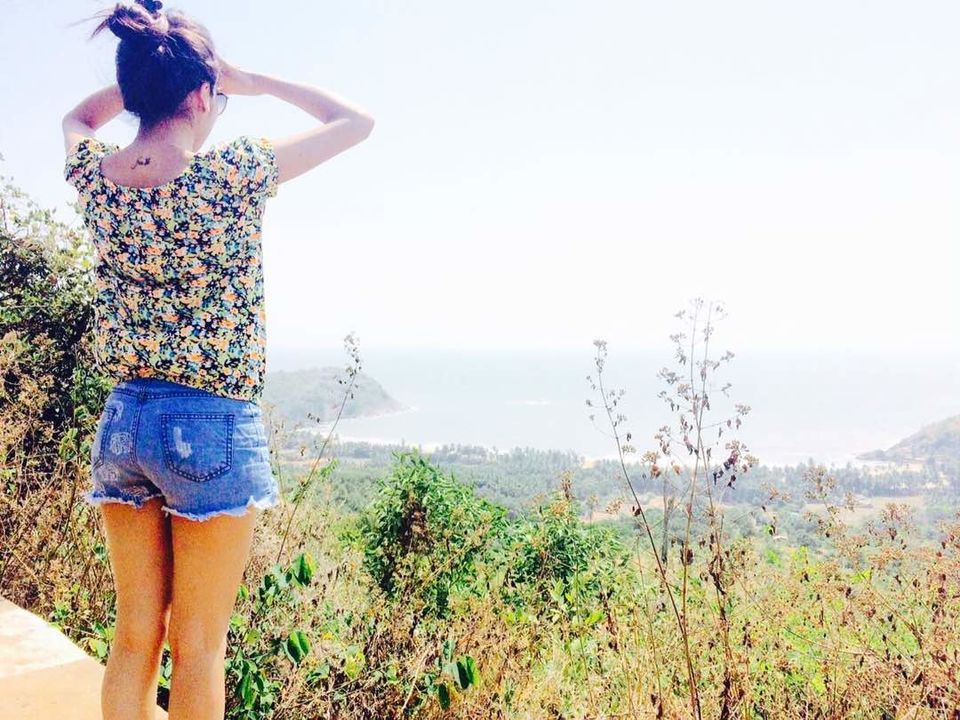 Gokarna has very enticing roads that will delight any biker. So, if you're a biker at heart or someone who just loves riding, rent a bike from a local shop in the main town and just jaunt away. You can rent it for 300 bucks a day.
Are you someone who loves junk shopping? If so, Gokarna is the perfect place for you. The town has got many junk shops selling cheap trinkets, small statues of gods and goddesses, souvenirs, low-priced garments and many more.
And last but not the least, visit few ancient temples located in the spiritual town. After all, you're in a sacred Hindu pilgrimage center. And, you'll definitely love the experience!
So, if you are looking for a peaceful beach holiday, Gokarna has got all that all for you!