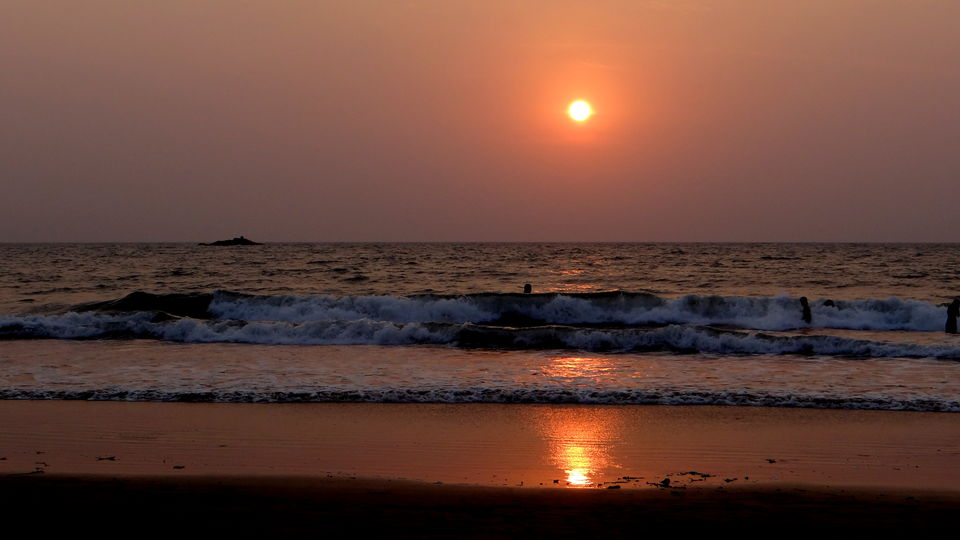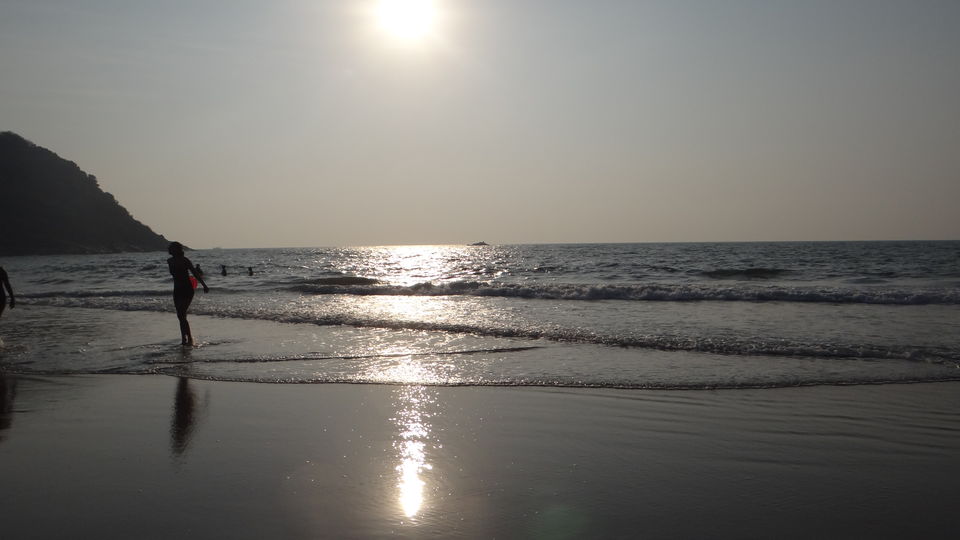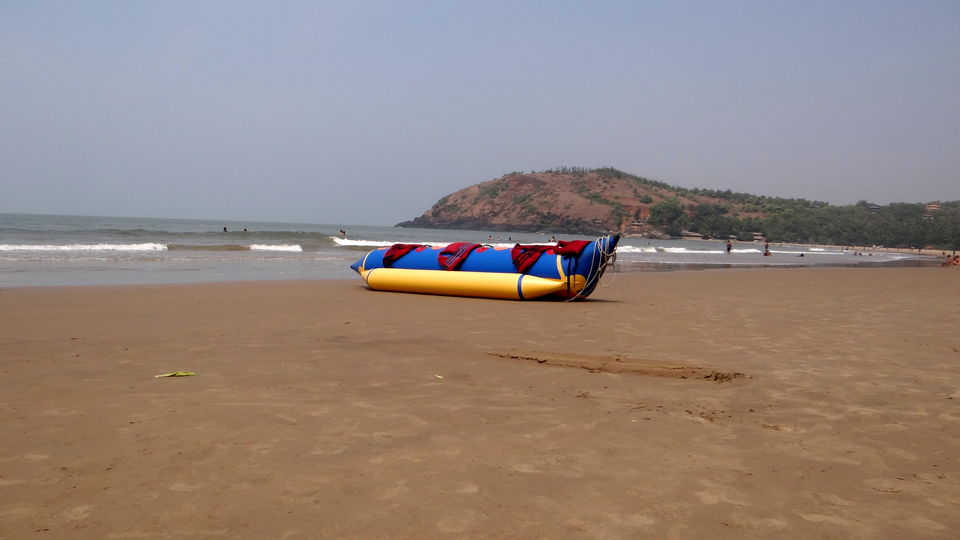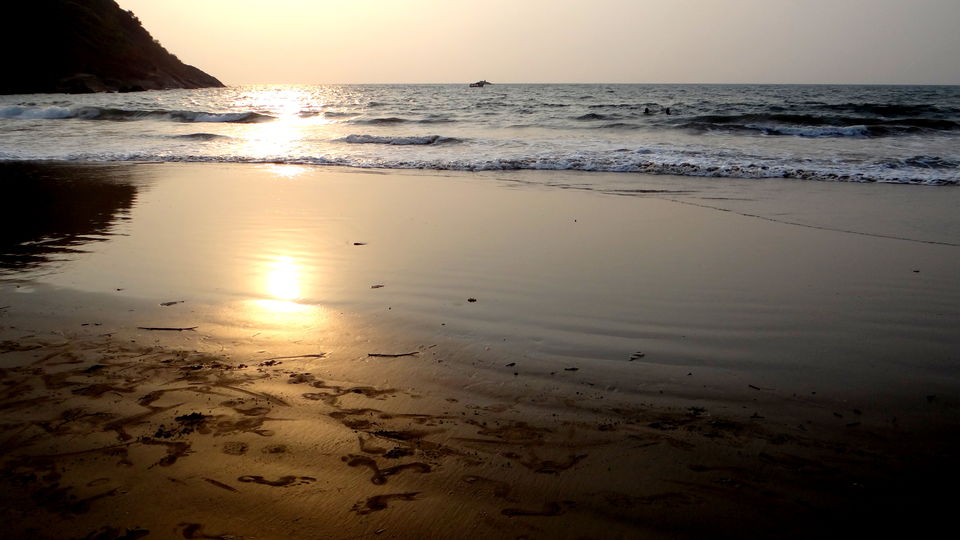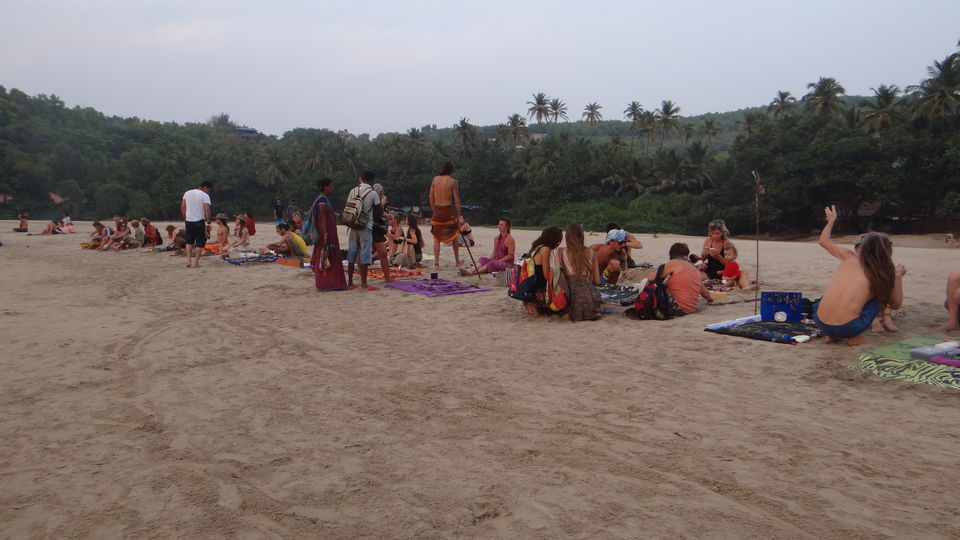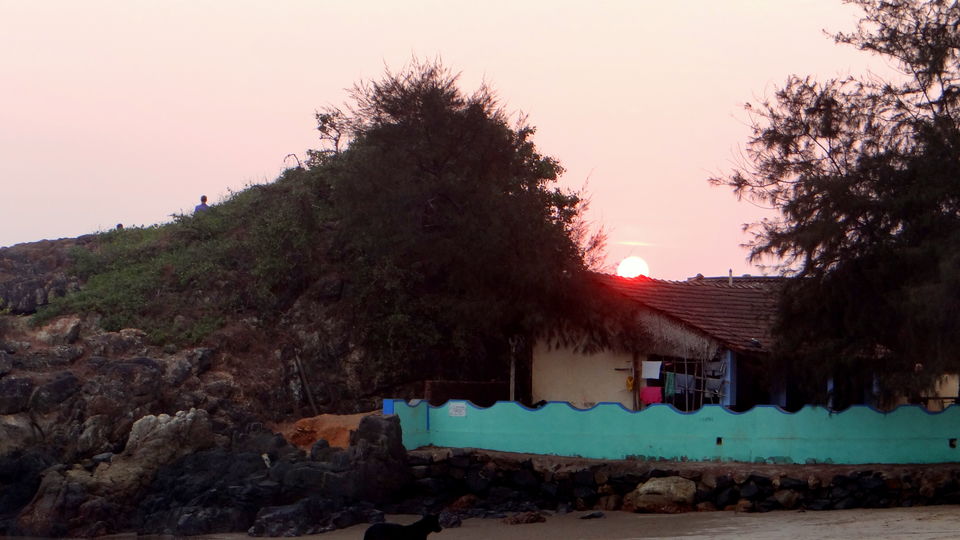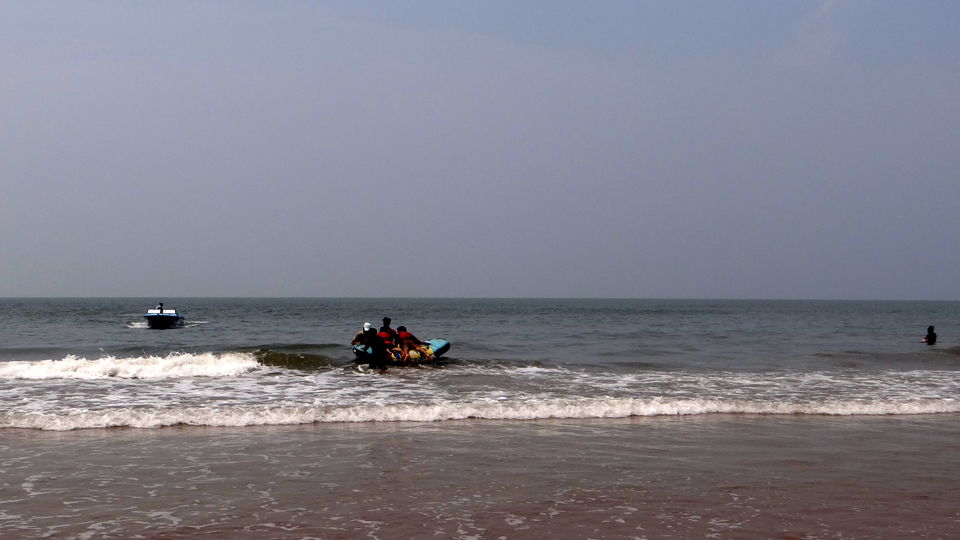 It was a chance trip . I had pondicherry in my mind from a long time , but somehow ended up planning for Gokarna . And I am glad I did :)
It's exactly what I wanted to rejuvenate myself. Pocket friendly and a treat for the eye and soul.
We planned a weekend trip starting on friday night .It took us 11 hrs to reach Gokarna. Journey was smooth . After reaching there we straightaway headed for Om beach as this one is the most popular. We took an auto from bus stop to Om beach (INR 150) .Had breakfast at Namaste cafe. Ordered omlette toast and cheese toast. Didn't like any of those and decided not to come there again. We couldn't find a place at Om beach so we thought of going to the city and get a scooty(350 a day) ,to make our hotel hunting easier.  From there we went to kudle beach where we found a rather cheap accomodation for 700 a day. Room was clean and spacious with basic amenities. 
By this time we had our stomachs growling and we decided to have lunch at kudle. It was at walking distance from our hotel. You can also stay at kudle beach ,there are several shacks which provide budget accomodation. 
We planned to get going as we wanted to cover paradise and half moon beach that day but we made the mistake of taking a stroll and we never left. We played and stared at the magnificent ocean ,clicked pictures and never left the beach until 6. At 6 we headed towards the city to satiate our idli craving but didn't find any good ones. You can even shop there and find some really good clothes to hit the beach next day !!!
We came back to kudle for dinner at Little Paradise inn . It looked mesmerizing at night ,glittering with blue ..red and green lights . We played football at the beach until 12 and then tired , headed back to our hotel.
Day2 - Returned our bikes. Had breakfast in the city and walked to kudle beach. There we enjoyed water rides and headed to Om beach which is a 20 min walk from kudle beach. Turns out all the beaches are so close that renting a bike is useless unless you decide to visit some places that are far off. By the time we reached Om beach ,we faced scorching heat and couldn't continue further.We had our lunch played some Frisbee and football .Came back to our hotel .Got rid of the beach sand and headed back to city to board bus .
P.S- 1. rent room at kudle beach
2- Make sure to have cheese mushroom spaghetti at om beach
3- do not rent a bike unless you are planning to visit places outside city.
4- Visit kudle in the evening they have this flea market put up by foreigners.
5- Explore the city on foot .It's more fun that way.
6- Carry your cash from city as you won't find ATM near the beach.
happy travelling !:)
This one became my favorite and we spent almost all the time on this one.
Much hyped ..! Not as good as Kudle