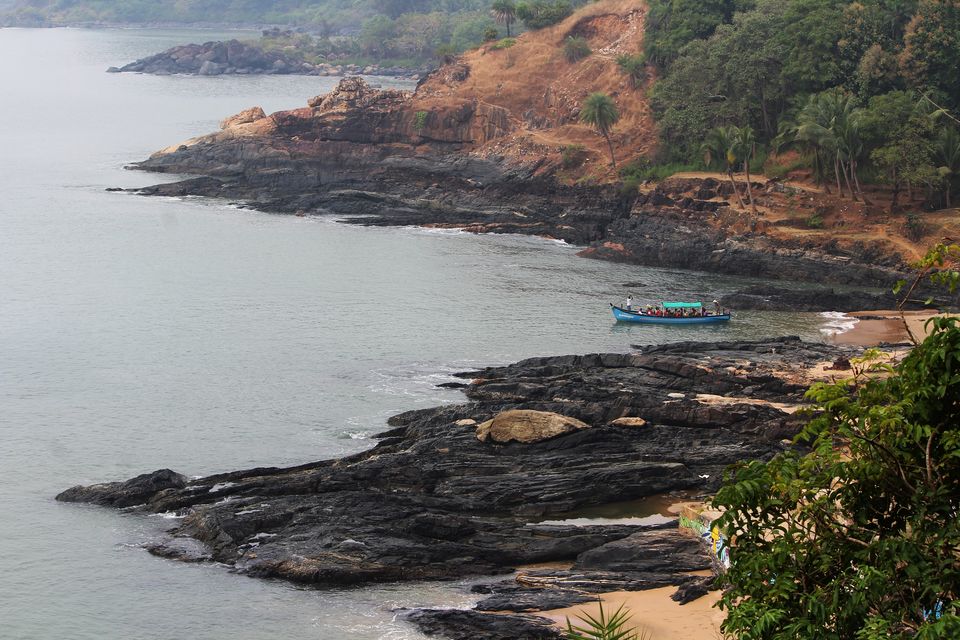 Gokarna, which means 'cow's ears' is popular not only for the Mahabaleswar Shiva temple, where the 'Aatmalinga' is believed to be located, but also for its pristine beaches. The charm of this trip was trekking on the coastal lines with a wonderful view of the beach.

Best Time to visit: November to February
How to Reach: From Bangalore- by Bus, it takes approx 10 hours while the nearest airport is in Goa.
Gokarna Trek Route:
Paradise Beach ---> Half Moon Beach ---> Om Beach ---> Kudle Beach