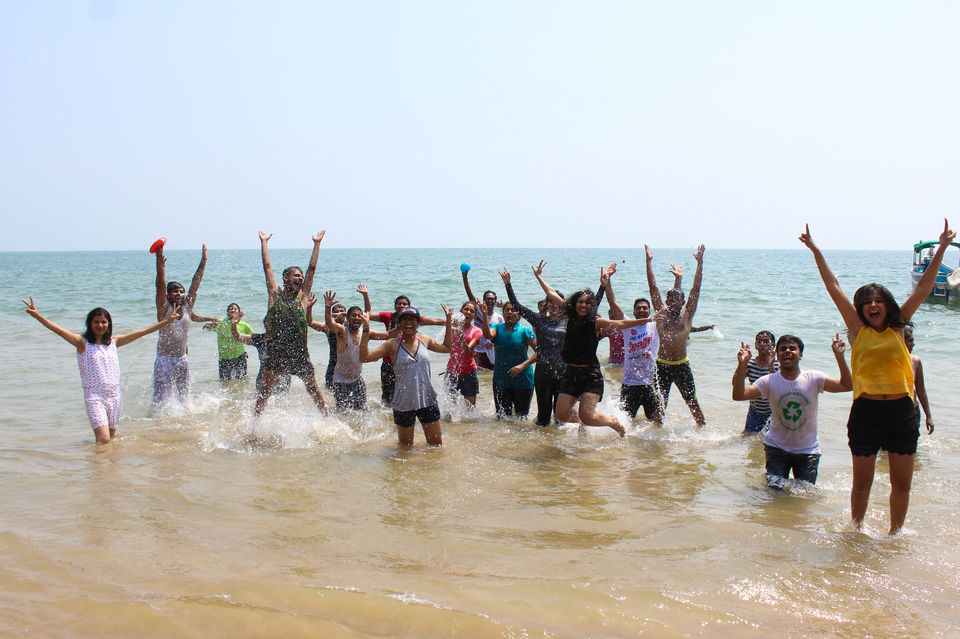 Gokarna, a temple town about 484 km's from Bangalore, is on the Western coast of India. Located in the Kumta taluk of Uttara Karnataka, the main deity is Lord Shiva, also known as Mahabhaleshwara. This temple houses what is believed to be an original image of Lord Shiva's lingam (Atmalinga).
If you wish to experience the thrill of trekking with a difference Plan the Unplanned presents you a beach trek in Gokarna. Gokarna has several beaches and the trekking trail is popularly known as "Golden Trail". The trek begins from the Belekhan Village and ends at Kudle Beach. You would be walking along the beach side, climbing the boulders and crossing several beaches like Paradise, Hell of a Beach and more. So what are you waiting for, just get a beach trek strike off your bucket list and cherish wonderful memories with us forever?
TREK DATES
9th June - 11th June 2017 (Happens every month)
TREK DISTANCE
10 km (to and fro)
TREK LEVEL
Easy to Moderate (difficulty level is subjective)
DAY 0
Depart from Bangalore by 7:00 PM
Day 1
Trek To:
- Paradise Beach
- Hell of a Beach
- Half Moon Beach
- Dolphin's Point
- Om Beach
Day 2
-Explore Mirjan Fort
-Depart for Bangalore and reach by 11:00 PM (approx)
Cost: 2999/-(inclusive of all taxes)
Few slots left. Book now! https://www.plantheunplanned.com/planned-treks/gokarna-beach-trek/

INCLUSIONS
-Transportation(Non-AC) to and fro from Bangalore
-Sharing Basis Accommodation in homestay/rooms.
-Trek Leads Charges
-Local Transport in Gokarna
-Experience that you gain
EXCLUSIONS
-All meals
-Any kind of insurance
-Personal Expense:( snacks, mineral water etc)
-Anything not included in the inclusions above.
To check the itinerary visit: https://plantheunplanned.com/planned-treks/gokarna-beach-trek/
Cancellation Policy: https://www.plantheunplanned.com/refund-cancellation-policy/
Event Calendar: https://www.plantheunplanned.com/trekking-events-bangalore-calendar/
Subscribe to Events Updates: http://eepurl.com/cLDAa9
Note:
1. Consumption of alcohol, intoxicants and smoking would not be tolerated during the entire course of the journey. Kindly co-operate with us to make the experience more fun.
2. Put Litter in its place, do not trash the mother earth.
3. In the case of traffic delays or breakdowns expect a few delay in reaching the destination.
For more info please feel free to get in touch with us on sayhello@plantheunplanned.com.
For faster communication: +91 9035182699, +91 7760710005, +91 9428909952
Join us on Meetup: https://www.meetup.com/Plan-The-Unplanned-Bangalore/
Follow us on Facebook: https://www.facebook.com/plantheunplanned/

Follow Us on Instagram: https://www.instagram.com/plantheunplanned/