Gokarna!! A place I heard about 2 years ago. The name itself felt like a story to me. I would randomly Google Gokarna and keep looking for details even at my workplace. I also started following accounts related to Gokarna on Instagram. One day while scrolling Instagram I came across a picture through Lonely Planet. The picture was captioned as "Where two beaches meet", I made a guess of this place being somewhere out of India, and was astonished to read the location - GOKARNA. Without thinking twice I took a screenshot of it and I updated is as my phone's wallpaper. I have always believed the phrase "Thought becomes Things" So last year I and my girls planned a week in Goa... This was it when I changed the Itinerary and shifted 2 nights in Gokarna... They had no choice other than accepting.
3 night spent… Goa was done and here it was the 4th day, time to embark on a mysterious journey and wait for its surprises to unfold. On the 28th Of January we started late as one of my friend had to leave our other roommate joined us instead. We left at around 4 pm which was really late as we had no idea about the transports ahead… We had to change 4 buses (Anjuna – Panaji – Mapusa – Ankola - Gokarna) to get to Gokarna only because we missed a direct bus form Mapusa to Gokarna. We reached Gokarna at 9:30 that night. At 4pm Gokarna seemed impossible and now reaching here was like an achievement. However our destination was still 12kms away and we had to take am auto to get there.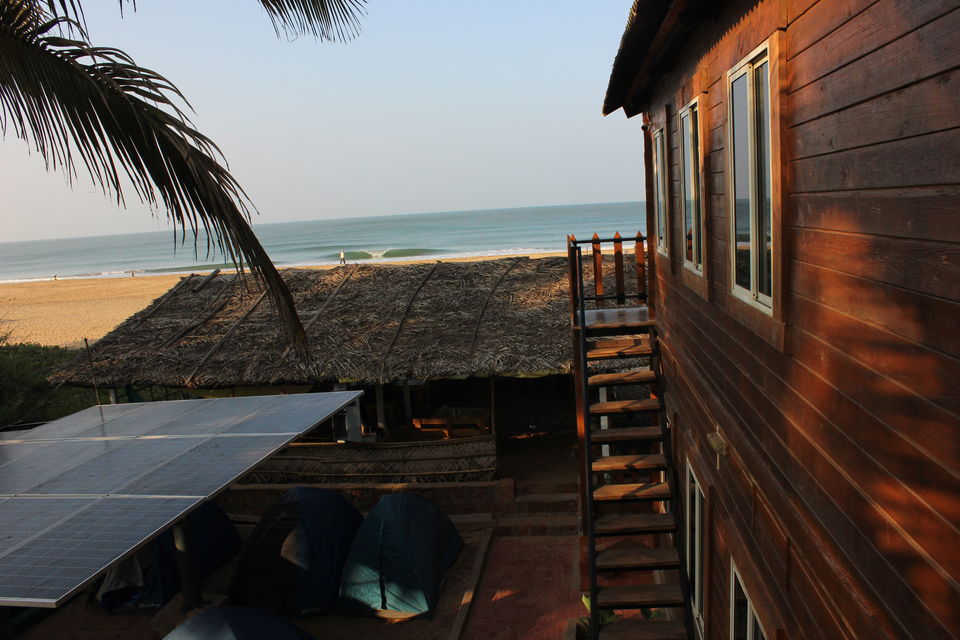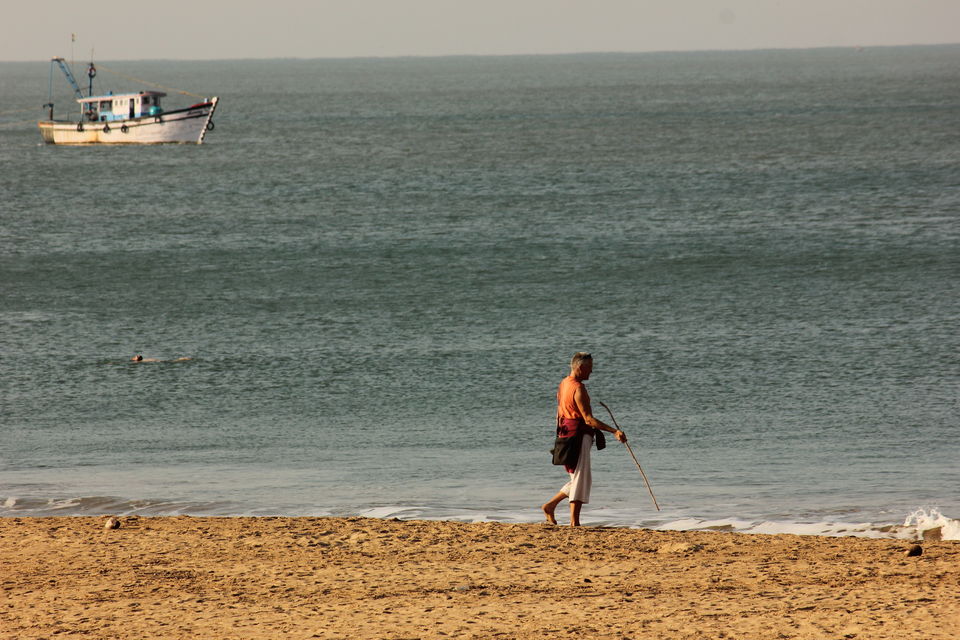 Now this is the part I can never forget. We got into an auto to get to our destination and started looking for it on Google maps. At first we were on the exact way getting information about the place from the auto driver. Later to our shock the auto driver had taken a different turn than what it was showing on the Maps. He had entered into a shady place… the way was so shady that there were no lights no other humans nothing also there was no proper way, we tried to tell the drive that this is not the way but he never bothered to listen to us plus now there was a language barrier !!! By now we were hell scared looking at the way… I was continuously calling the hostel contact person but he wasn't answering. Things were getting worse. Unknown shady place and only 3 girls. All this seemed like an episode of CRIME Patrol. After a while we saw a light driver said this was the spot!!! We were still skeptical about the place just when my phone buzzed, it was Mahesh the hostel contact guy, I answered his call and literary started ranting "Mahesh where is your Hostel..? This way is so shady!! And it's only us Girls I am so scared!!! And heard him saying the most soothing words, "Don't worry Ma'am you are In Gokarna the safest place". This brought me back to life and we walked few steps and reached our Hostel Trippr Gokarna on the Main Beach after 7 hours of travelling and covering 182kms. That night we chilled in the café.
We had breakfast in the Café rented 2 bikes for us through Explore Gokarna. Today we had decided to visit Om beach and later planned to visit Kudle Beach. We reached Om beach at round 1pm.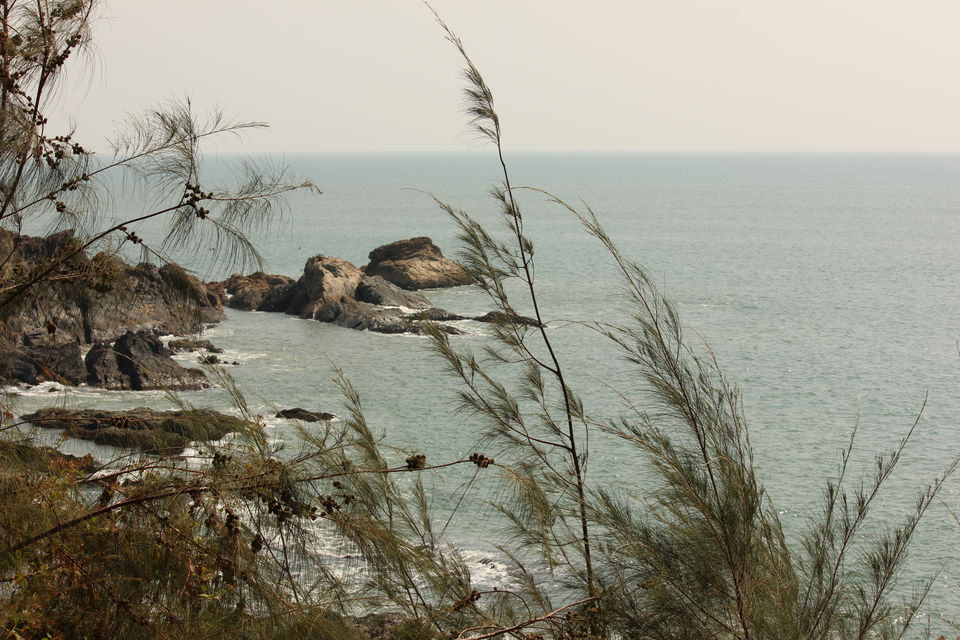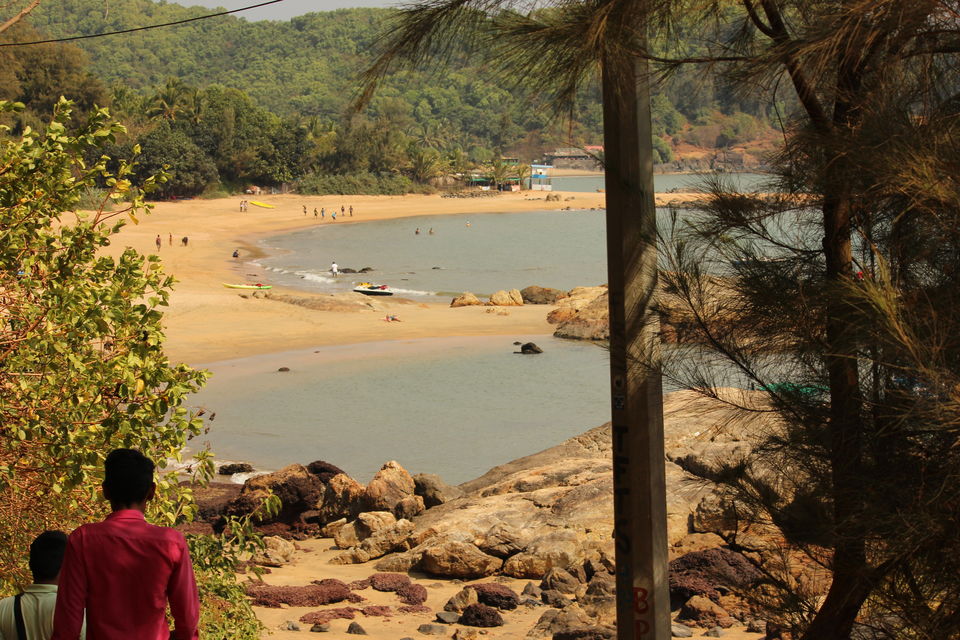 Om beach get its name by its formation. As Gokarna is such an unexplored gem the waters here are crystal clear, beaches are less crowded and less commercialized and people live their best lives. We relaxed for some time on the beach while. I was astonished to witness two contrast beach lives in one trip.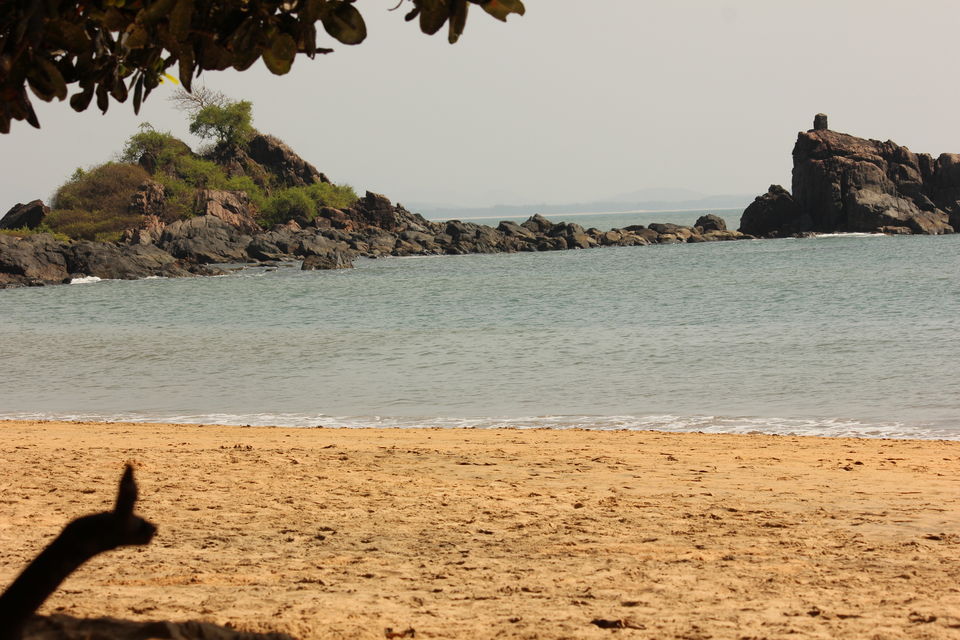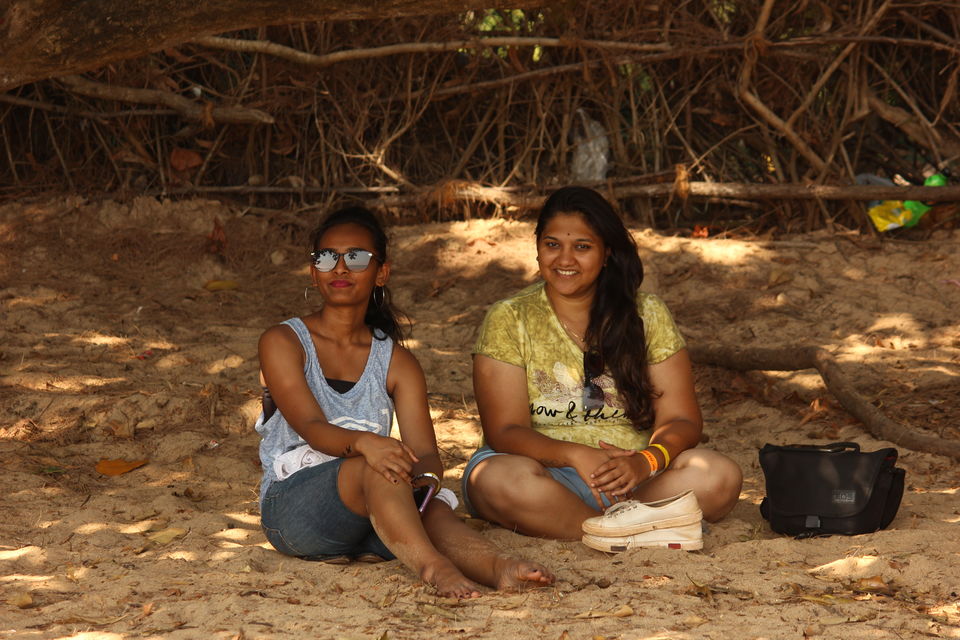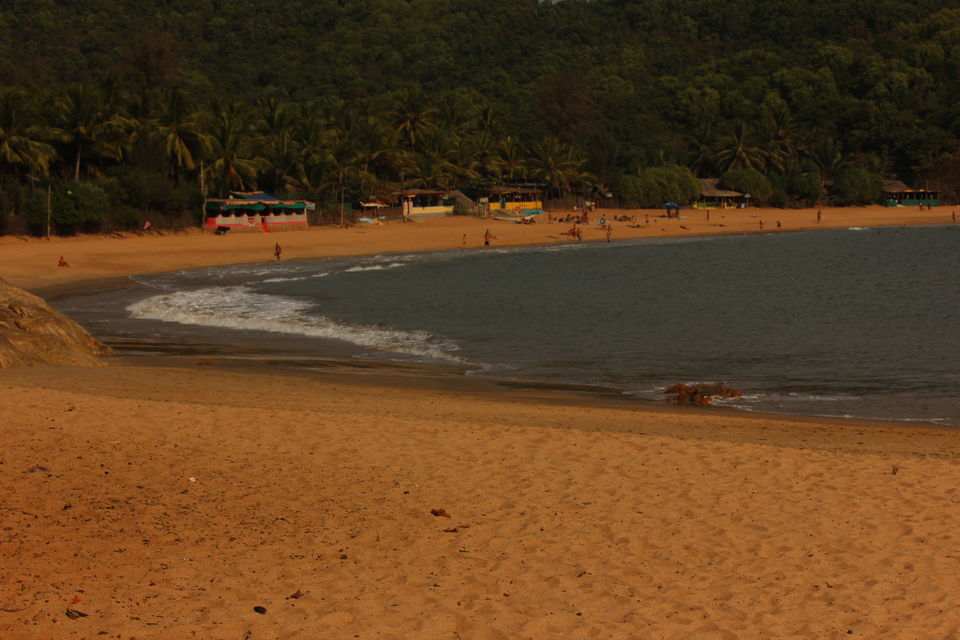 After a while we walked to discover the curvy beach, it was lunch time by then, we sat in a shack there and ordered prawns chilly. I have never had such delicious prawns only for Rs.160 per plate. We enjoyed our lunch and were about to leave, just when a local Boat owner asked if we were interested in a boat ride.
The boat ride takes you a place from where you would never want to return. The boat ride covers 3 beaches Half-moon Beach, Paradise Beach, and Nirvana Beach and the Light house which was Rs.500 per person. The boat owner promised us he would let us get off on Paradise Beach.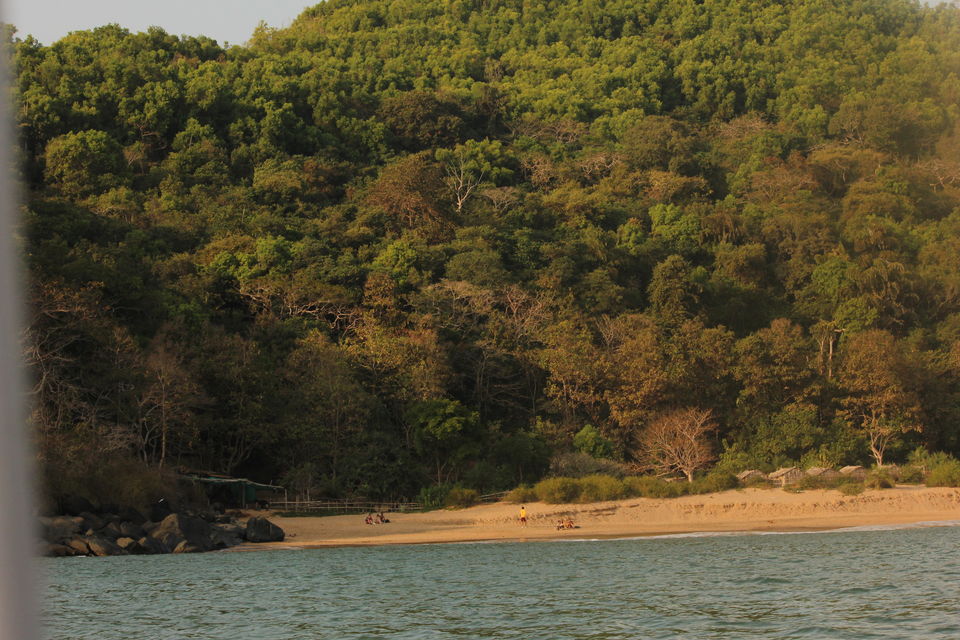 Both these beaches Half-moon and Paradise beach have to vehicle accessibility either you take boat ride like we did or you need to go trekking to get to these beaches.
We came back to OM beach around 5 pm and headed back to our hostel. On the way back we spent some time at the OM beach view point watching the Sunset.
Back at the hostel we had dinner and drinks in the café around 9pm. We then went for a walk where Mahesh told us about the Planktons and the glowing waves. While talking to Mahesh about these planktons I got to know that these are the tinniest plants which glow when in danger. He also told me that these are found in all the beaches, however due to Flashy neon lights these cannot be seen, and this is why the beaches of Gokarna are so special.
On our last day we headed towards Kudle beach and explored the other local areas. Kudle beach is one of the attractions of Gokarna.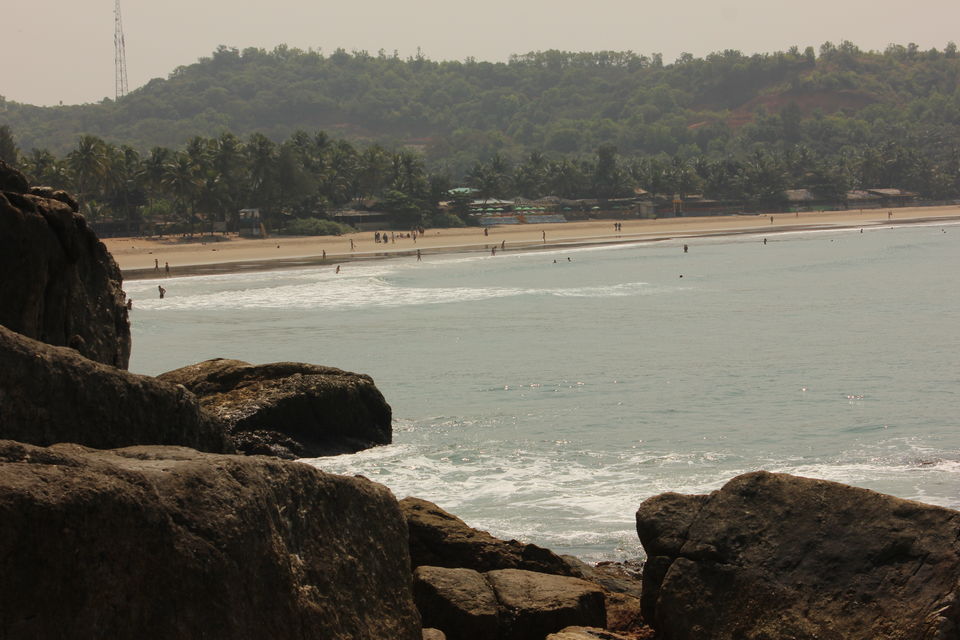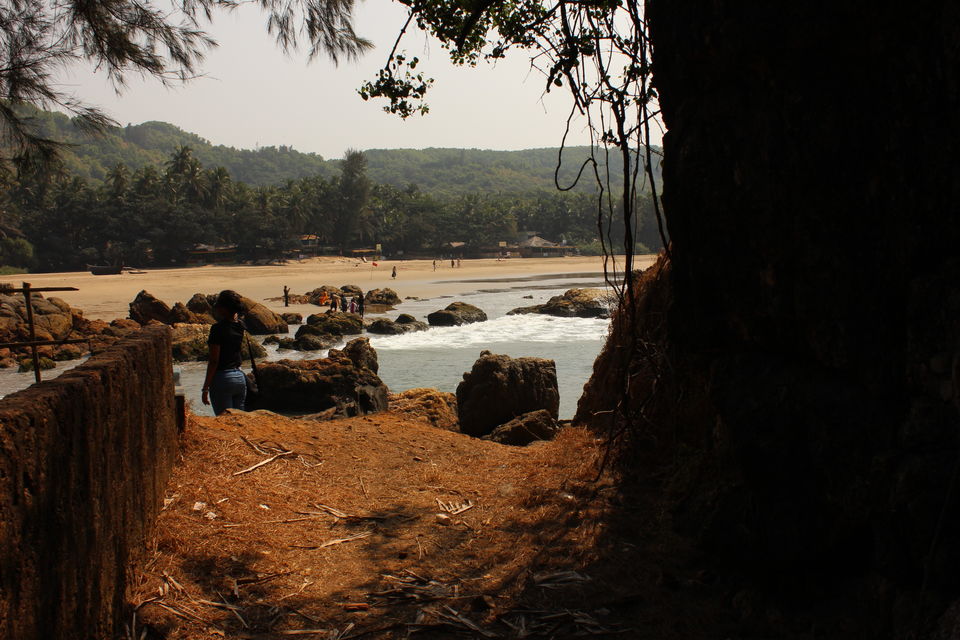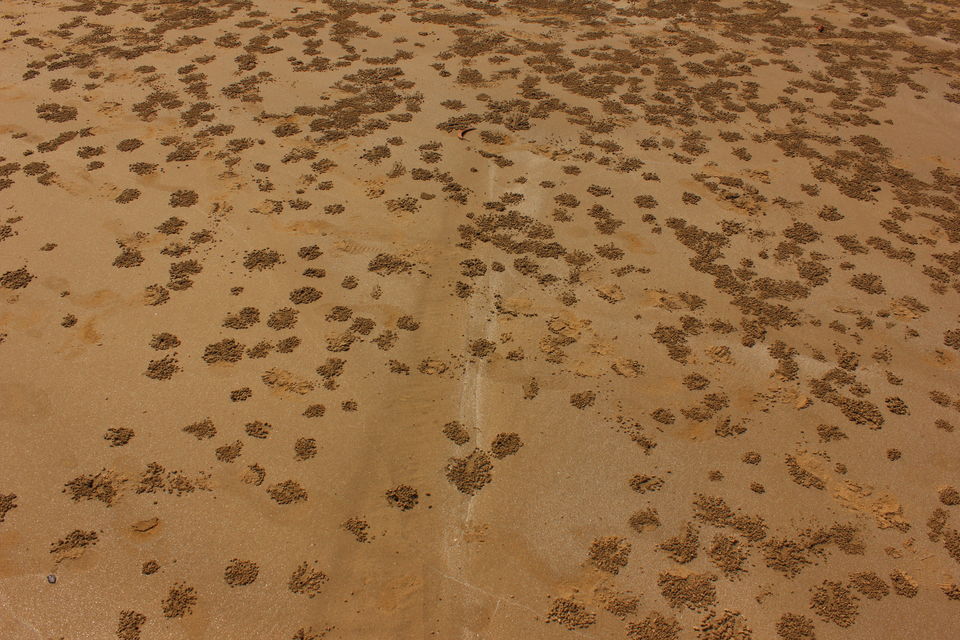 That evening was memorable and difficult evening ever! The sun was setting and we were about to leave. All the travelers in the hostel had gathered and were discussing their story of the day. Who would want to leave such an amazing ambiance? At the end I remember asking the locals why it is so difficult to get here (From GOA). On which Varun said: Its Difficult, which is why it's beautifully here… and I completely agree…  I returned leaving a part of me there and taking whole Gokarna with me.