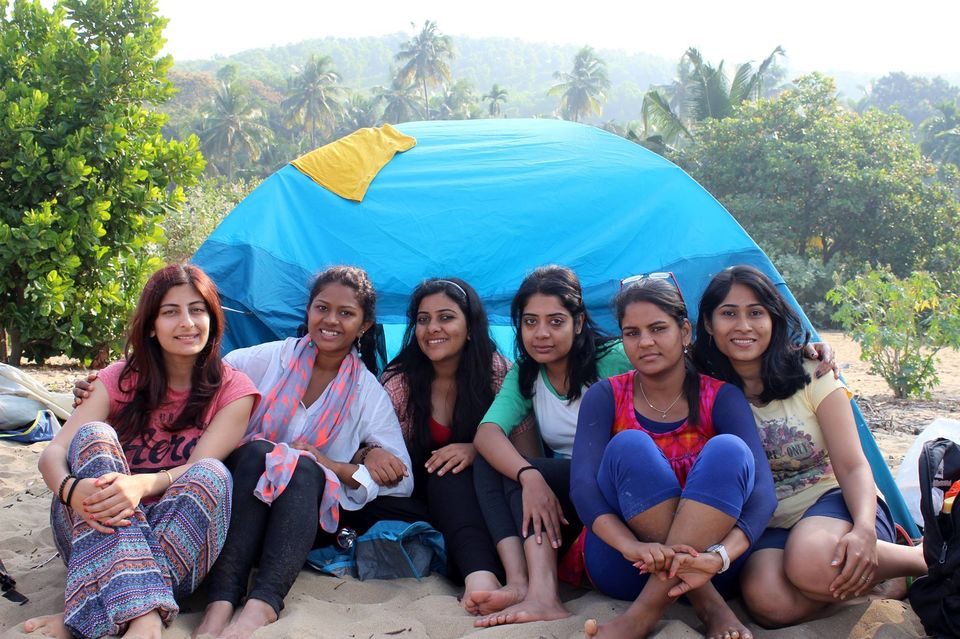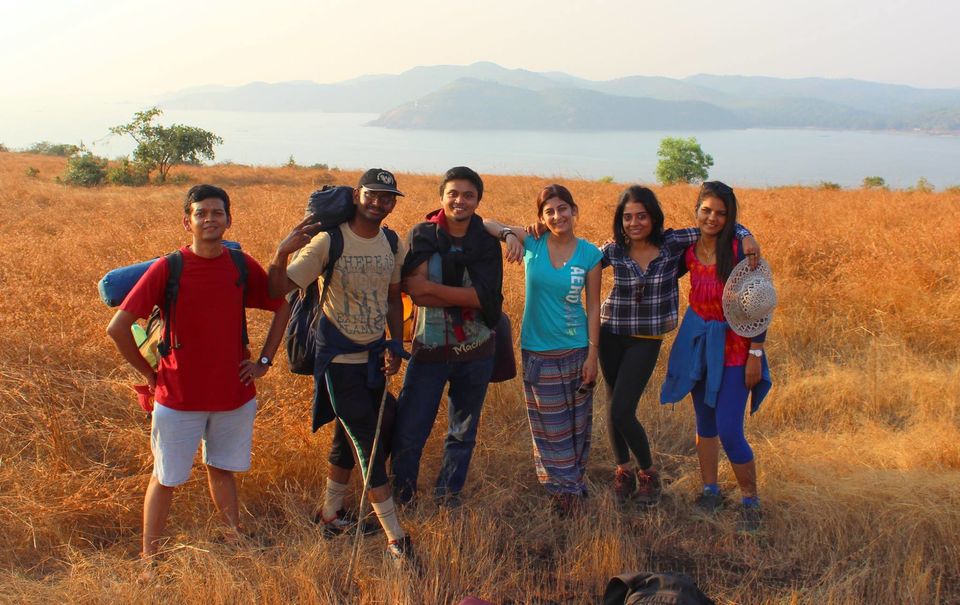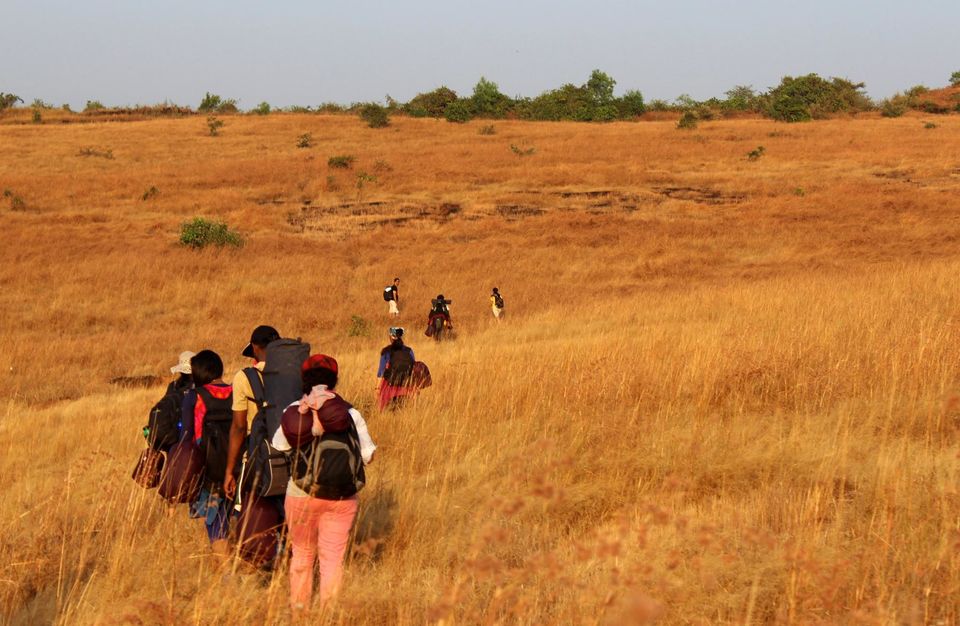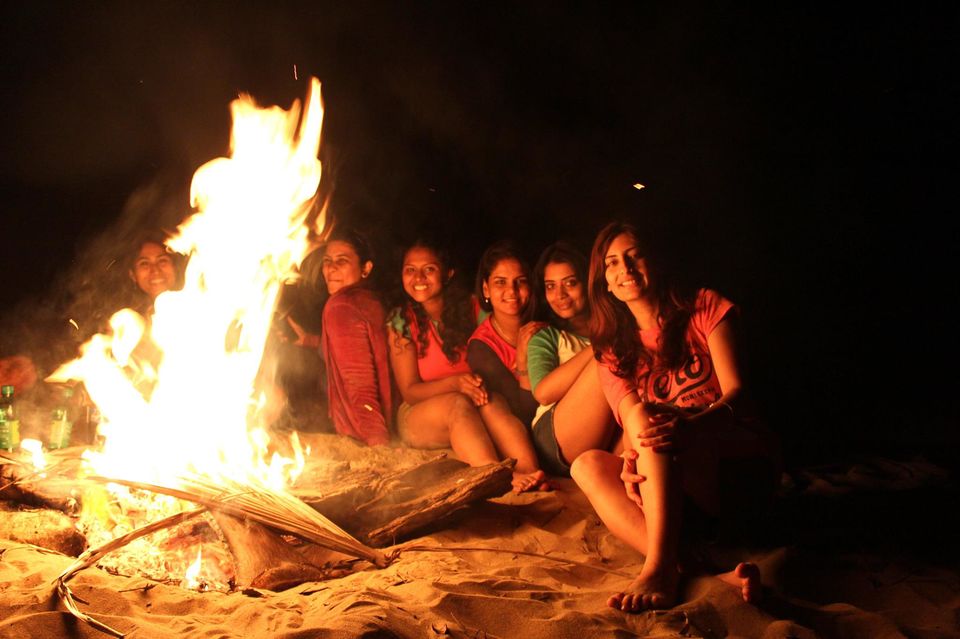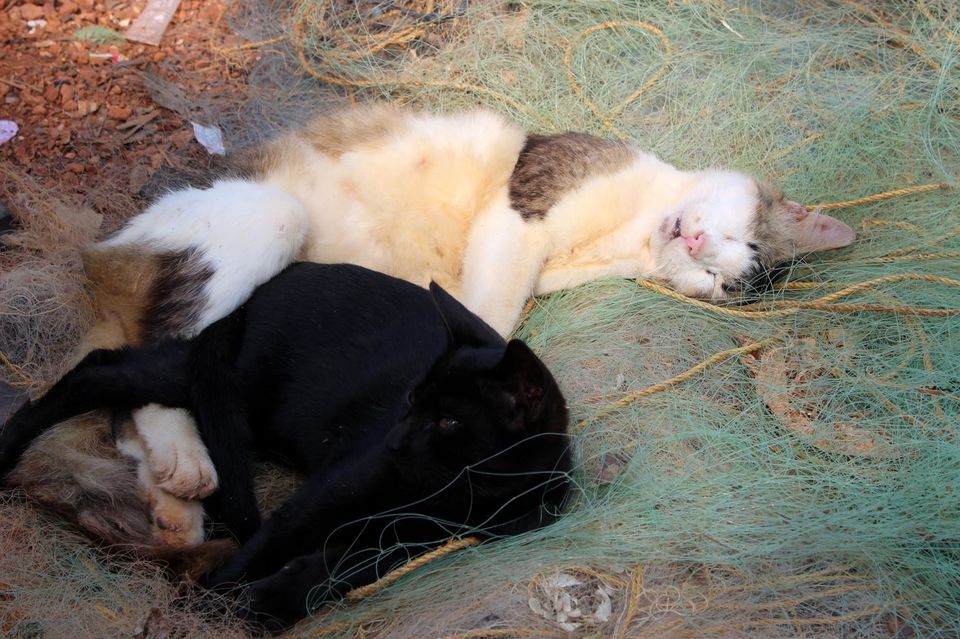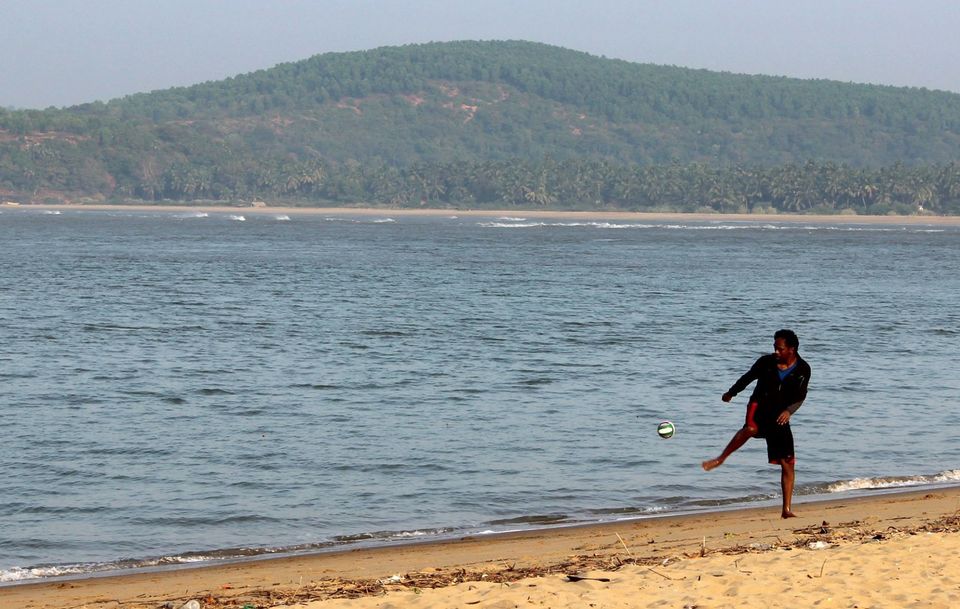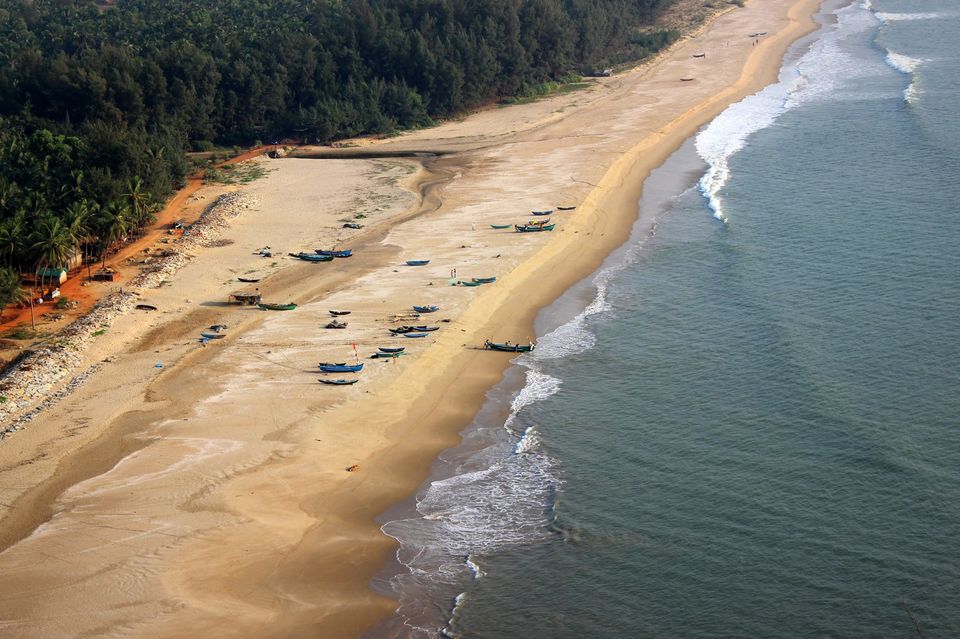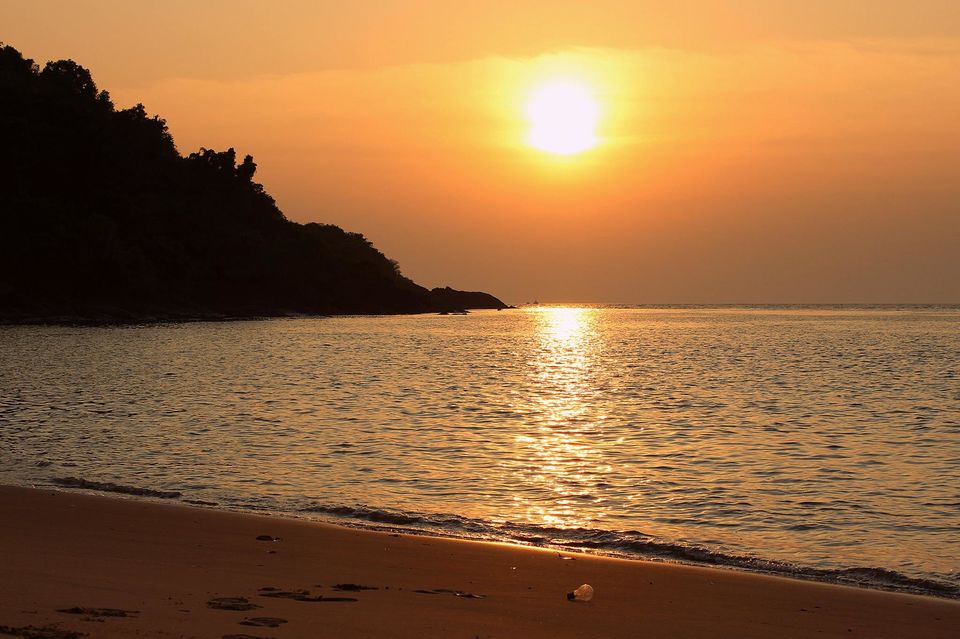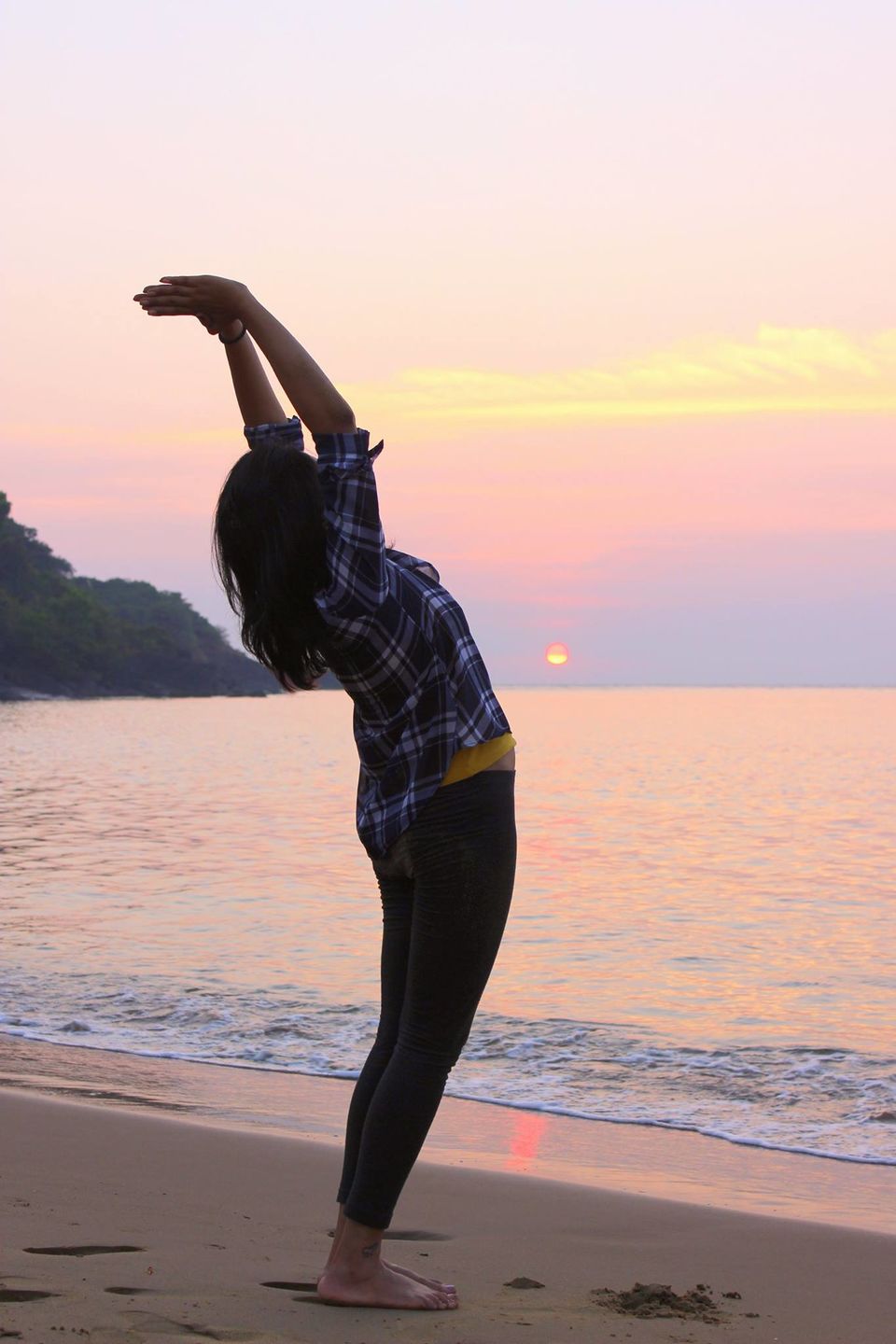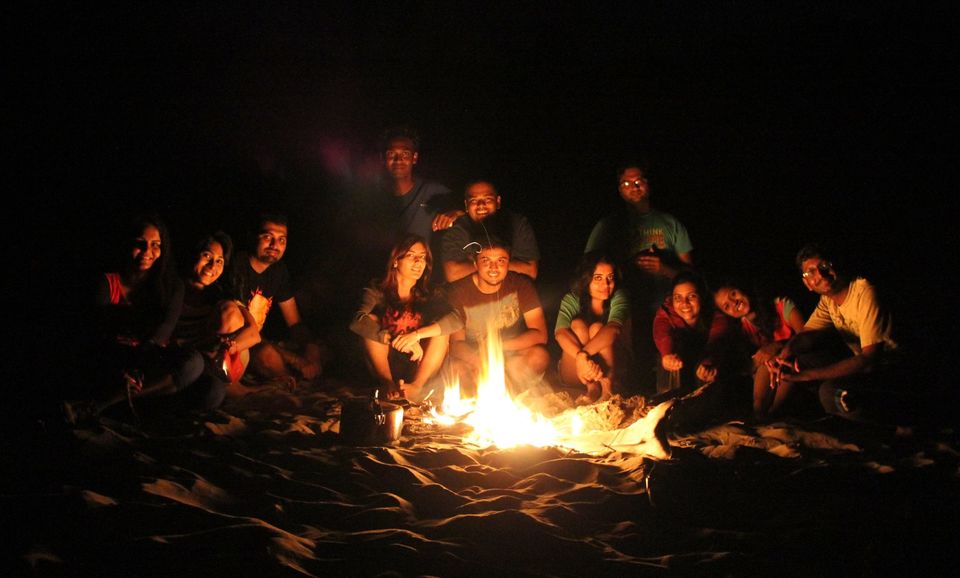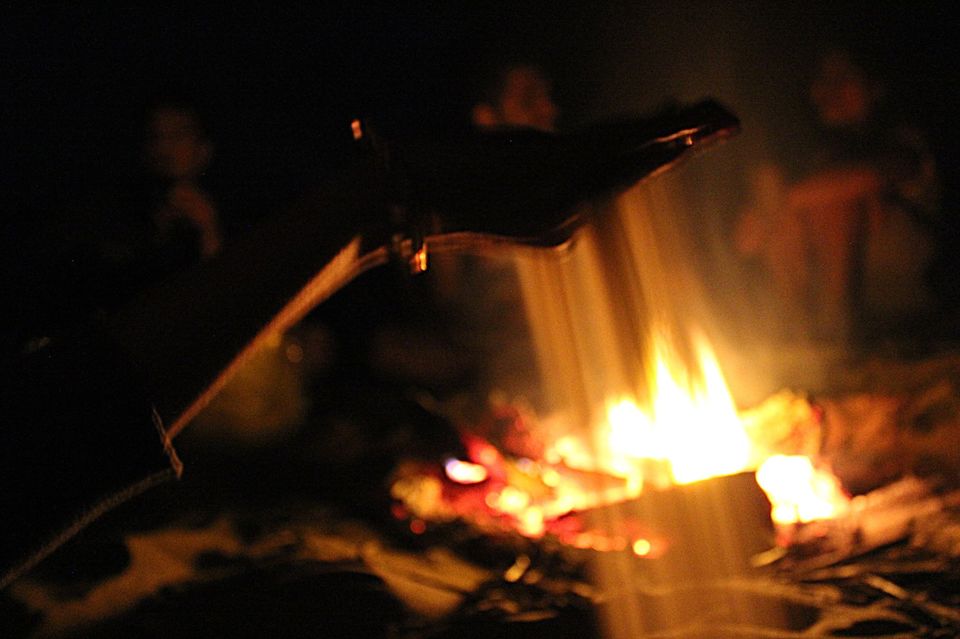 Sun,sand,beach,friends,camping,hiking,sunsets..to me this sums up the meaning of life! I am an ordinary girl who loves to do not so ordinary things. After having camped at mountains the two previous days, we reached a place called Kumta from Mangalore. Its a small town and our feet were literally crying from KP trek of 32kms. We refilled water, had good lunch in the town,bought fruits, groceries, camphor(for bonfire),drinks and we were all set. All set for yet another hike, crossing a small hillock, passing few grasslands. After around 15-20kms, we reached Nirvana Beach from where we were again on foot. Tying the sleeping bag to our bags, picking up tents, balancing our bags..we marched forward..its most likely the longest beach in that stretch. Somehow reached base of the hillock infront of us. The trails were light and there were more then just ONE. Aim was to reach top of the hill and trail..or no trail...we began climbing almost vertically. The ground was slippery because of the small stones, the thick thorny bushes pierced through legs, hands...our earlier aching legs were suddenly mounting the steep patch at a good pace. In 25mins, we were atop the hill with a view of vast never ending Arabian sea.
We stopped for afew pictures here and there and finally reached the secluded beach we were supposed to pitch tents at!
Playing by the beach, seeing the beautiful sunset..we were all set after tents were fixed.Now was the time for last bonfire of the year. All twelve of us distributed responsibilities among making fire, making chulha, collecting drinking water, securing tents(since it was windy), cooking pulao. A team effort in its best form :) After a long night of singing, laughters, pictures, drinking and making merry...we closed the night to find ourselves in local ferry the next day which would took us to the main Gokarna town. Hiking in this area is not so treacherous since the hills aren't that steep and the tracks are pretty easy with the backdrop to kill for.
Post our arrival at Gokarna, we found our vehicle and headed for Om beach where we finally concluded the amazing trip with best of people. I'd suggest this trip to anyone and everyone who wants to go beach camping in Karnataka with almost zero human intervention. Girls can also do this since its pretty safe if you're in a group of friends with some guys. Happy hiking to all :) Enjoy the wanderlust.