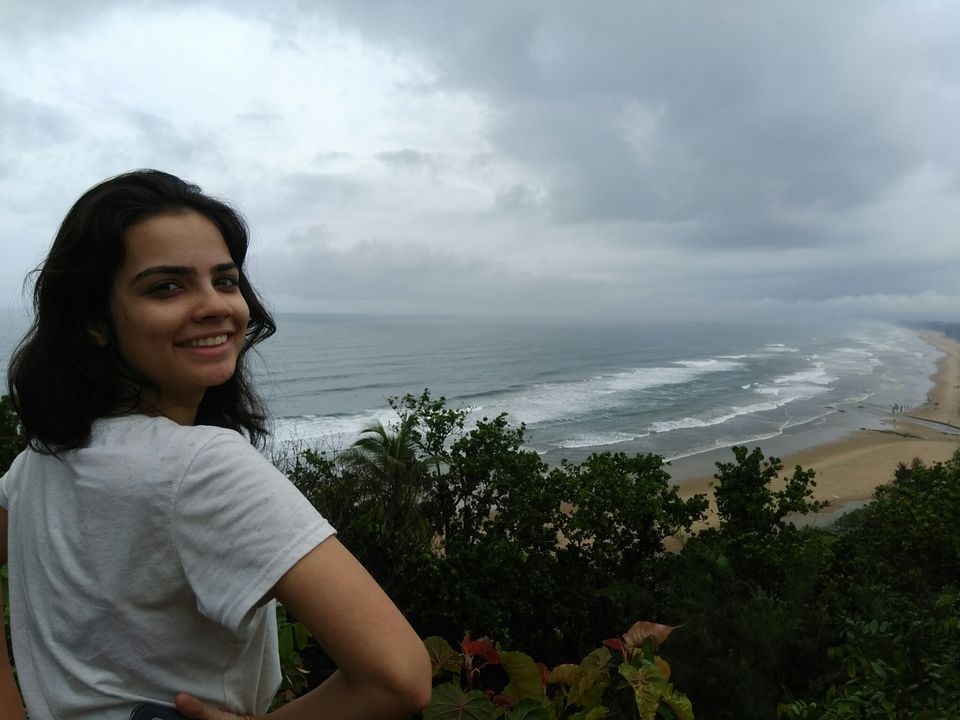 They say that breaks are the best. Hell yes they are. But how often do you get out of your routine and take one? When do you know that you really need one?
I love such getaways or you could say that I stage myself to be overworked just so that I can rightfully take such an escape from whatever is at hand. I cannot emphasize enough on how important they can be and how productive they can make you.
After rather exhausting weeks I turned to my forever bias, the beaches for relief. To make it even better, my really close friend (Vaidehi) decided to hop along the adventure rush too. Living in Bangalore, there are tons of lovely places nearby and our pick was Gokarna.
Gokarna is to the southwest of Karnataka and a good 9 hours away from Bangalore. Packed with trails, beaches and culture, it's a whole new Retro adventure.
(The city in a nutshell) (Picture credits - Zostel)
Known for its beaches, temples and salt, Gokarna had a lot to offer for an avid traveler. Considering that the monsoons are on and there wouldn't be sunny days it's rather appropriate to come down here during the summers or winters. As for us, we were lucky to have the sun by our side for most of our stay.
Fascinating things I figured about this Beauty!
The beaches are rather calm and abandoned which makes the experience even better. If you're tired of the Goa/Juhu beach feel, you have to be here. There are 5 main beaches all closely knit and can be covered on foot over a long hike. All in all the main Gokarna beach seemed much dirtier than the rest, but the others were a treat to walk by talking about the universe. Tiny cafes are studded around almost all the beaches, specially the Kudle beach and the OM beach with delicious food.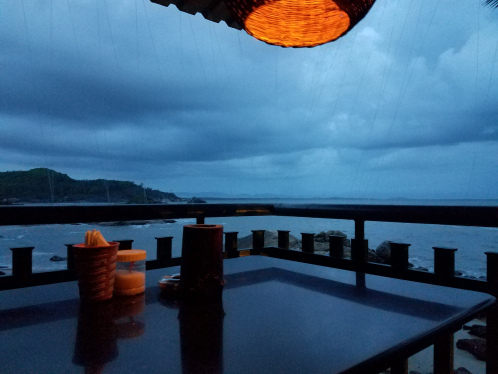 (Dining to this view at the Namaste café, OM beach)
Putting the Salt to good use. A lesser known fact about Gokarna is that it is known for the rare brown salt that they produce and export all across the country. It is known to be healthier and natural. They don't spend a single rupee on publicity or advertisement, but still have a full market for all the salt.
During our wandering around the city we found our way to the salt farms at Sanikatta, a small town on the way to Gokarna. Even though these farms were the last place you go to in the monsoons because they're only active for the first 5 months of the year, we were fortunate enough to merit a visit to a salt packaging factory. We met such lovely women, all working at different stations from sifting to sealing packets of salt. We used all our talents to communicate with them considering the language barrier in the south (we knew barely 5 sentences in Kannada) Vaidehi and I got to pack some salt for ourselves as souvenirs, learn how it was all done and then we head to explore the city life.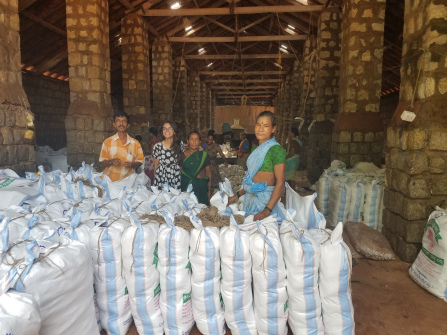 (At the salt packaging factory with these wonderful women)
The town that takes you back in time
The streets of Gokarna are sure to take you right back to the Malgudi days. The people, the temples, the streets are such a refreshing change from our city life. The walls were all beautifully decorated, the temples mammoth and built on so much faith, tiny roads and our surroundings were a well-mixed combination of Blue and Green. We made way too many friends from the localites; they were more than happy to help despite the language barrier.
(One of the beautiful wall paintings around the city)
Even though we know that India has innumerable tribes in different parts of the country, being in the concrete jungles barely happen to see any tribes around. Gokarna is home to the Halakki tribe (a tribe which hails in Karnataka). The women of the tribe are dressed distinctly with beads, jewelry and a saree without any blouse. We saw them all around the town and their settlements on our way to the beaches deep into the forests! They're well settled there, though diminishing in number over time. We saw women from the tribe run shops and sell flowers around the city temples.
We stayed at Zostel Gokarna- a huge recommendation from my end. Such a lovely hostel. Incredible people. Delicious food. So affordable. Such cozy rooms with neat bunk beds. Surreal view facing the Gokarna beach. My trip would be just fine even if I stayed at the hostel throughout because it's such a rejuvenating place. We happened to spend only Rs.600 per person/ night. So it was cheaper than most of the stay options. If you're travelling next, don't even think.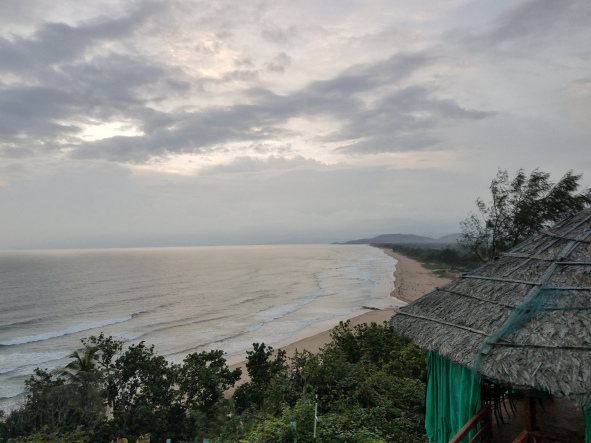 (The mesmerizing view I woke up to)
We reached Gokarna from Bangalore by an NON AC sleeper bus which takes care of the comfort and the budget. This covered our travel to and fro in Rs.1000. So the trip fit right in my pocket as well as my schedule. Travelling within the city can be expensive as autos are the only means of travel. Our cheat code for that was renting out a scooter for as cheap as Rs 400 for a day and covering the entire city for nearly 1/4 th of the cost!
All and all if you want a quick, budget getaway and you have the weather by your side, backpack and leave to meet this beauty!
Incase you'd want some other details, let me know in the comments below. I'd be delighted to help!