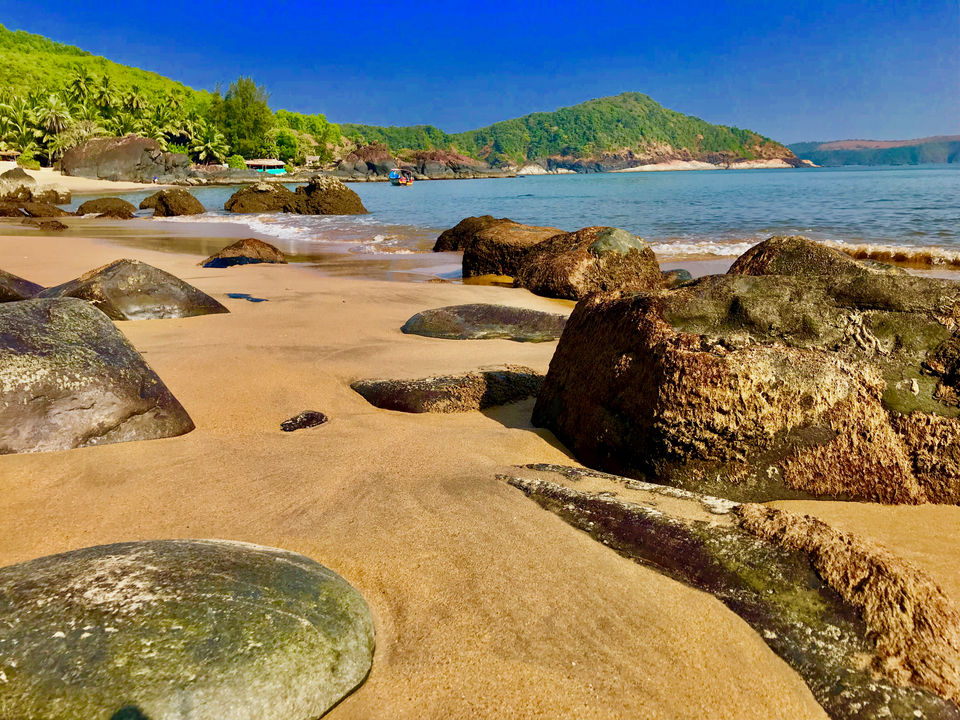 Gokarna,a small town located in the northern Karnataka,India,is not only the land of temples but also is an exhibition of pristine ,untouched and serene beaches.It is known as one of the seven important Hindu pilgrimage and for its vibrant culture.People call it mini Goa but Gokarna is all about how India is.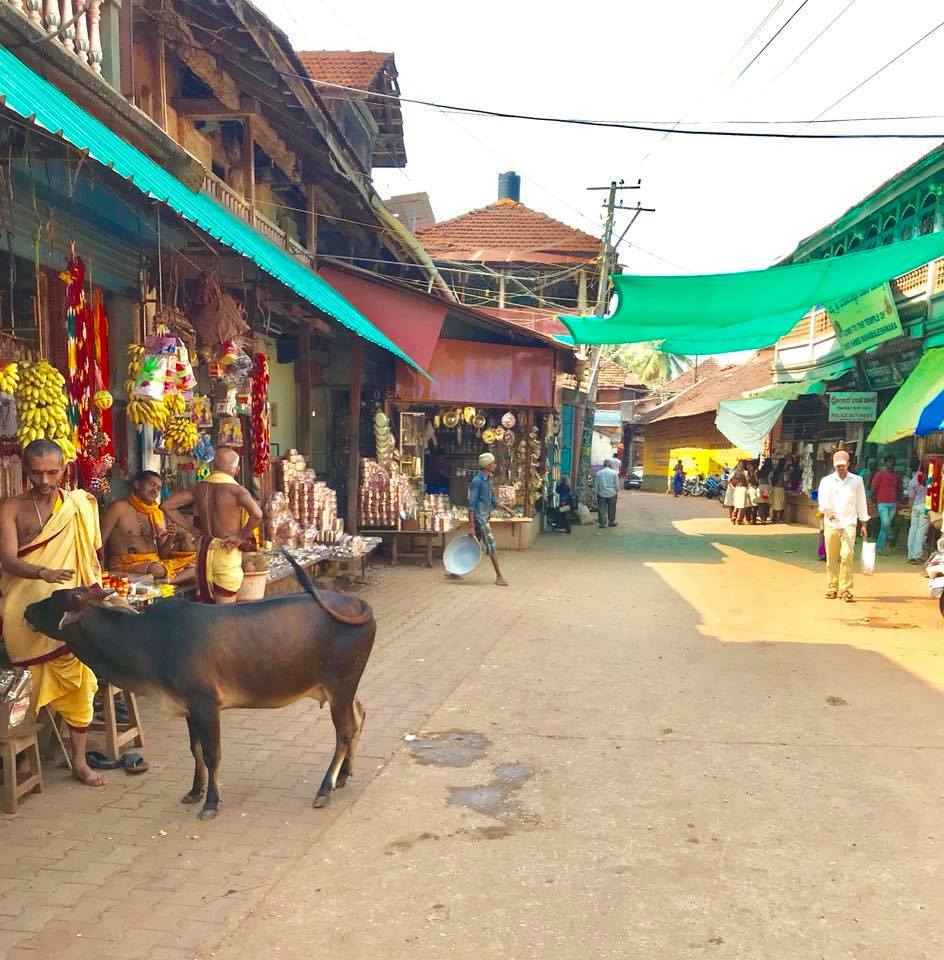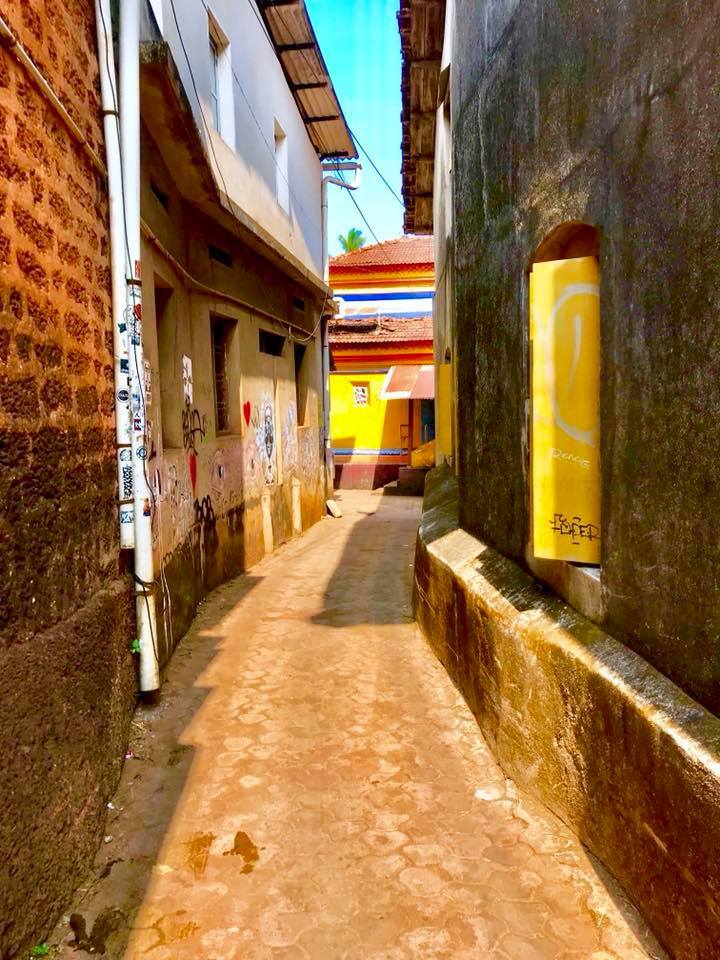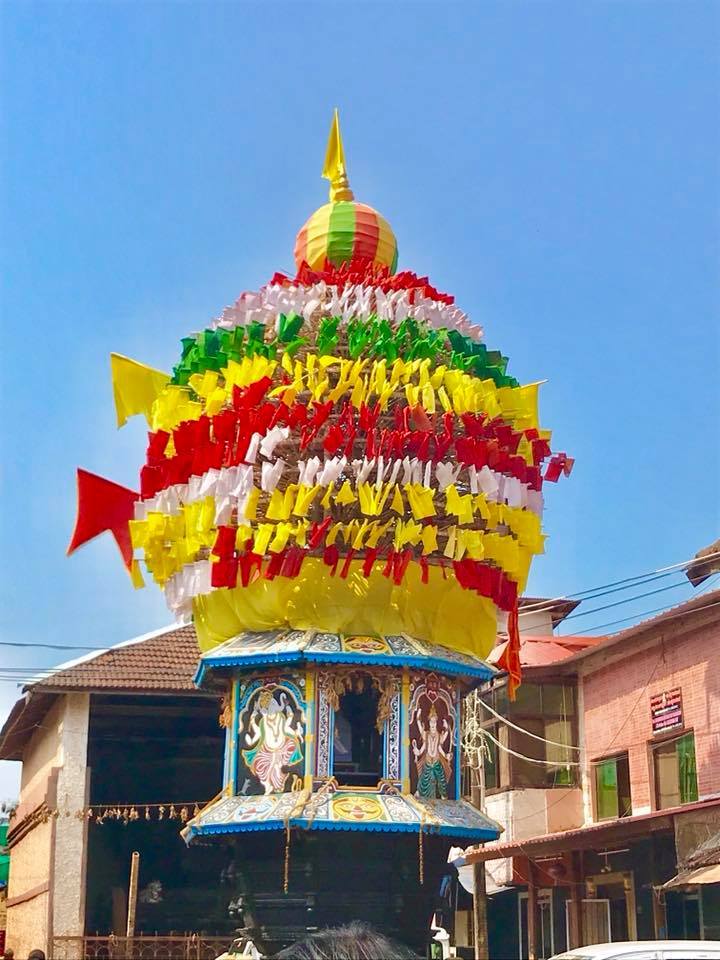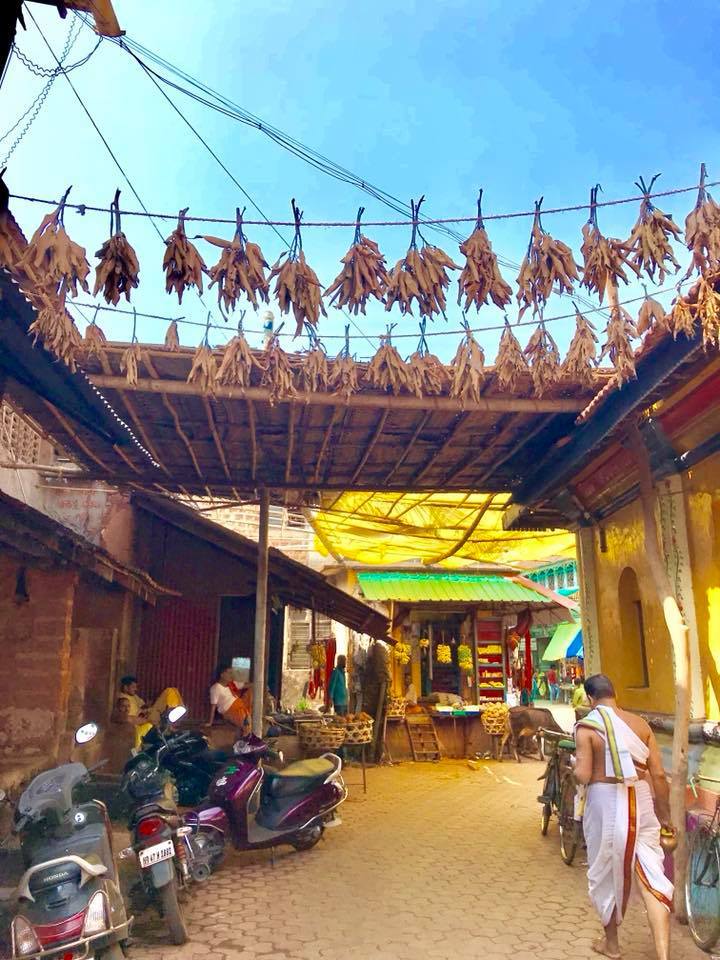 Gokarna beaches
Nice thing about Gokarna is that you have to climb down the hills to reach every beach of Gokarna .Here are few of those from my 3 days trip
Kudle Beach :
Directly accessible by roads from Gokarna .
This place has few beautiful resorts. Also known for Yoga and Ayurvedic spa centres - Nice gentle waves for families for a relaxing vacation .Little populated though compared to other beaches here .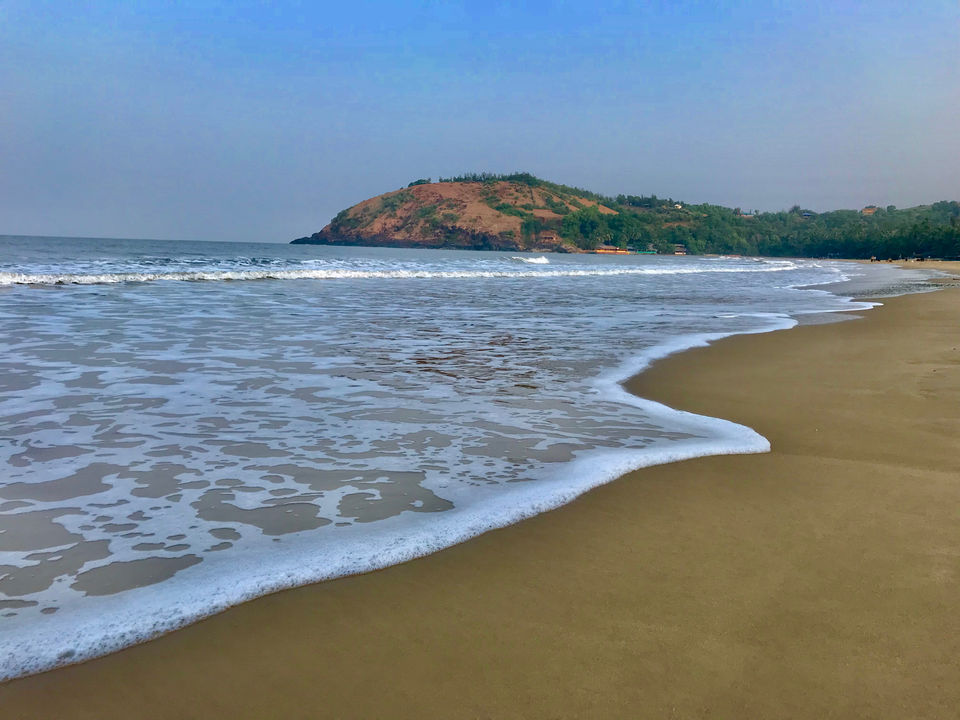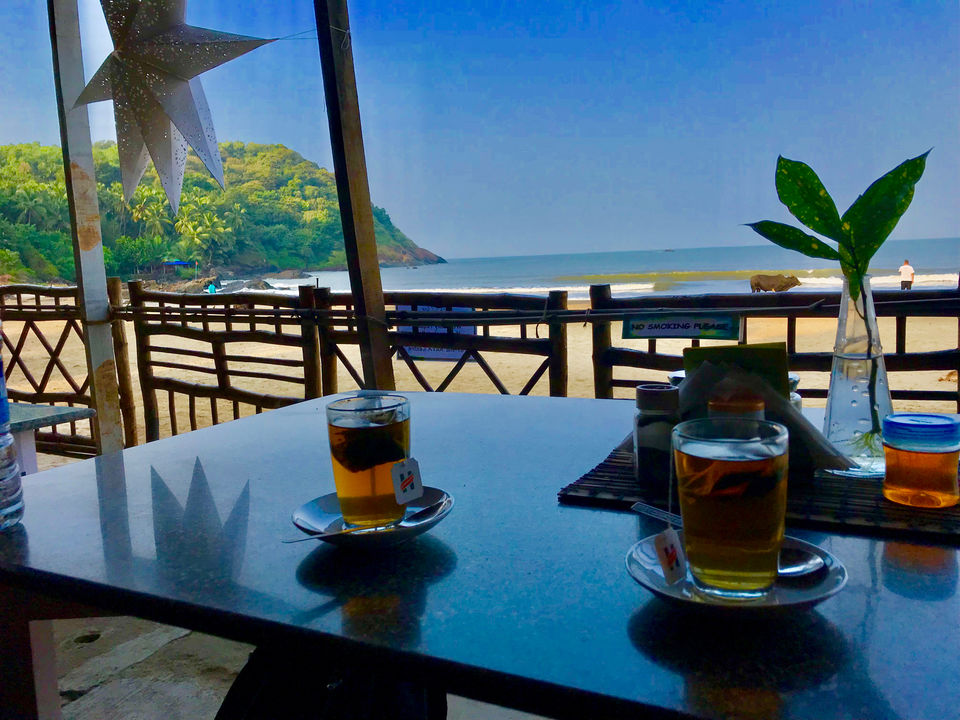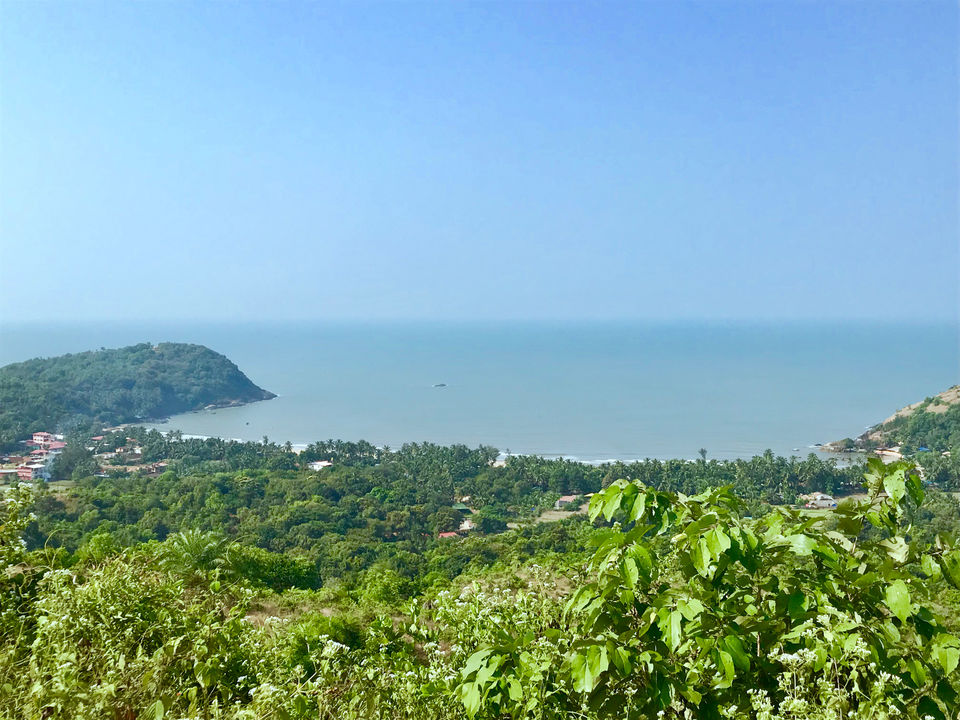 OM Beach :
The biggest beach of Gokarna and arguably favourite amongst the travellers as this beach is also accessible directly by road from Gokarna .As name suggests,it justifies the presence of lord shiva with OM shaped landscape . First half of the crescent has beautiful palm ,cactus and coconut trees,which engulfed the serene beach partially , that provides shelter to chill or may be for a quick nap.
Second half of the crescent is ideal for swimming and for beach sports . You will see people playing beach volleyball ,football,surfing and whatever they want to do :) Waves are really calm and gentle to float on the sea and don't be surprised if you find few jellyfishes and few other sea species join you :p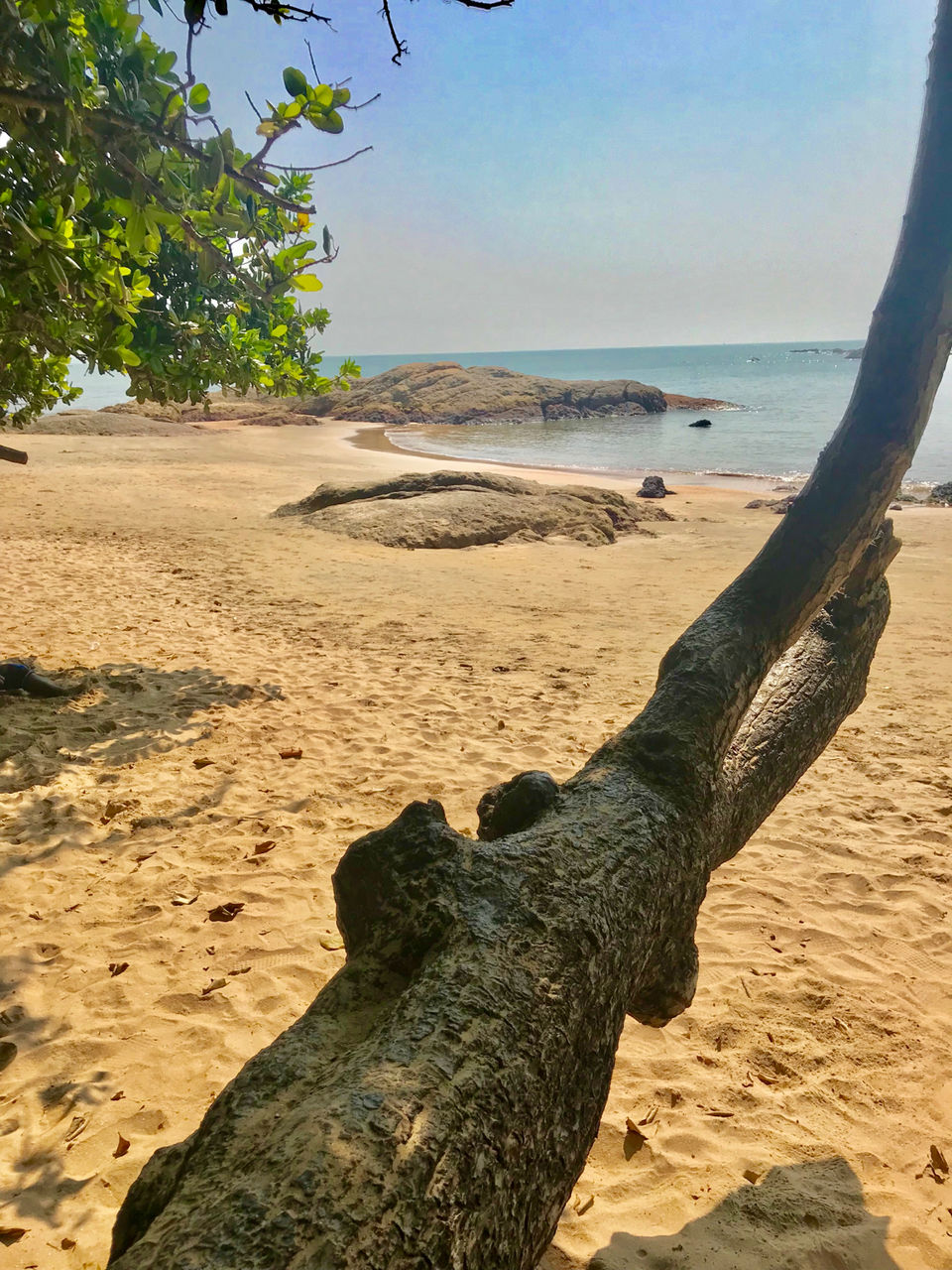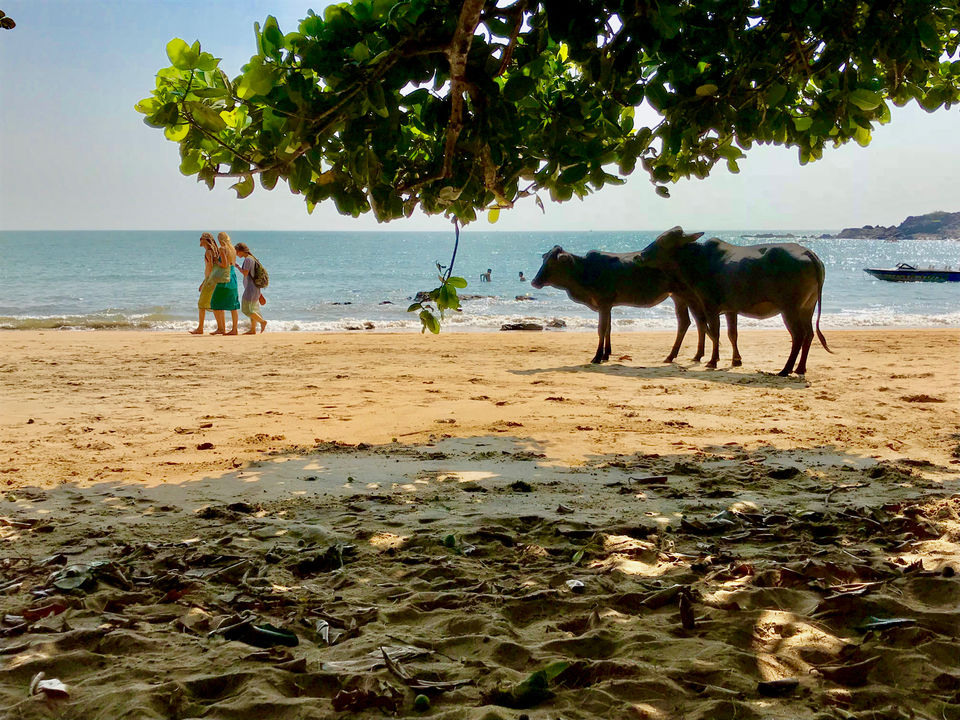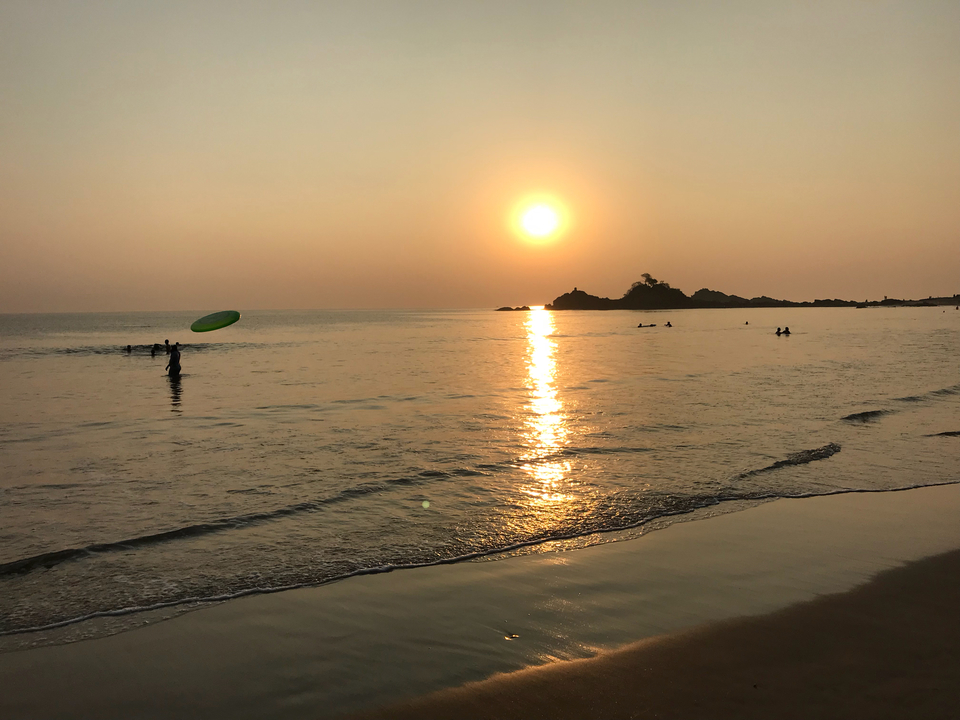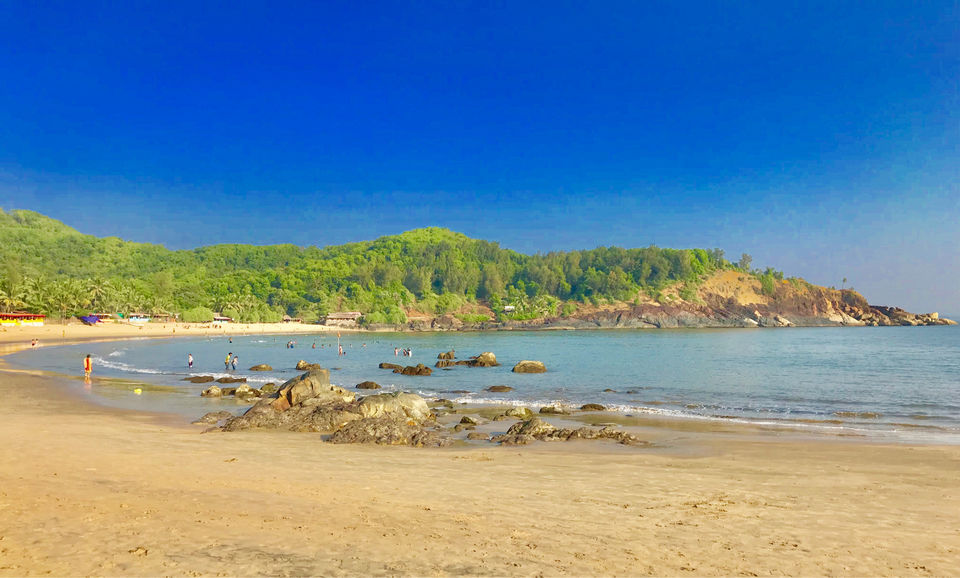 The Half Moon beach :
Once you climb up the trails where the second crescent of OM beach ends,the beautiful 30 mins trekking trough the dense jungle will lead to the cliff top where you can see the Arabian sea at 240 degree angle .Once you trek down the trail, The Half moon beach is with you . Waves are even more calm here and the place is very close to "another earth " .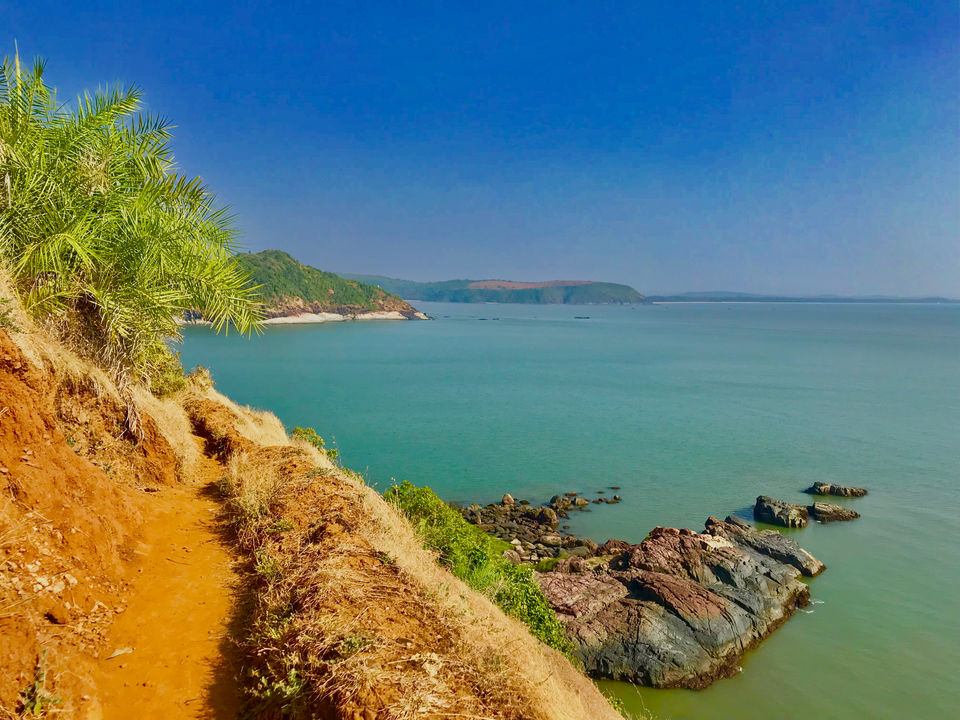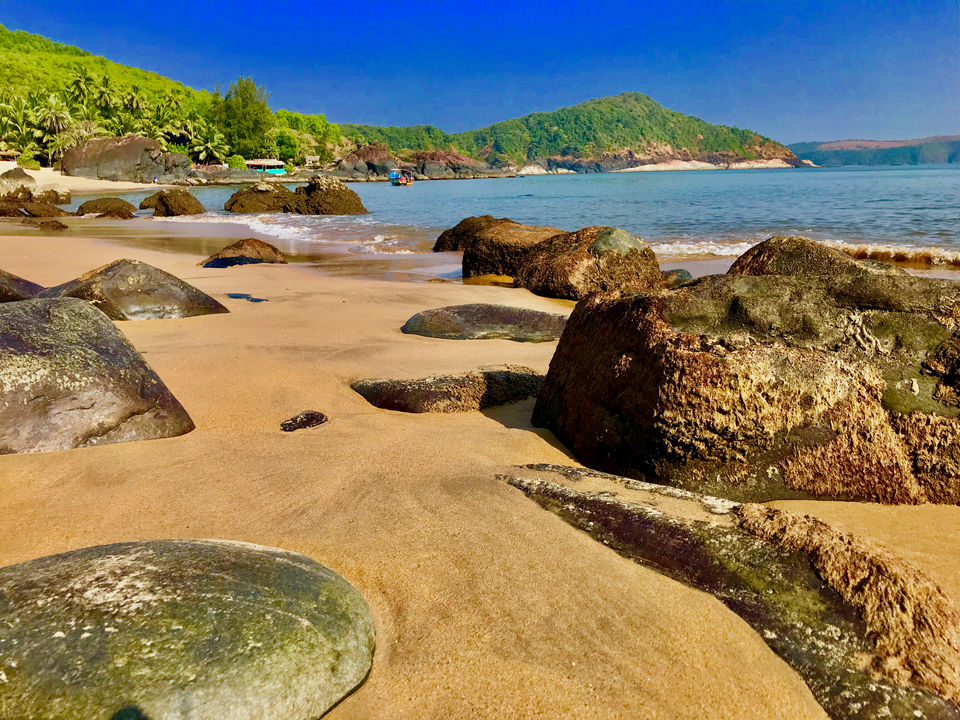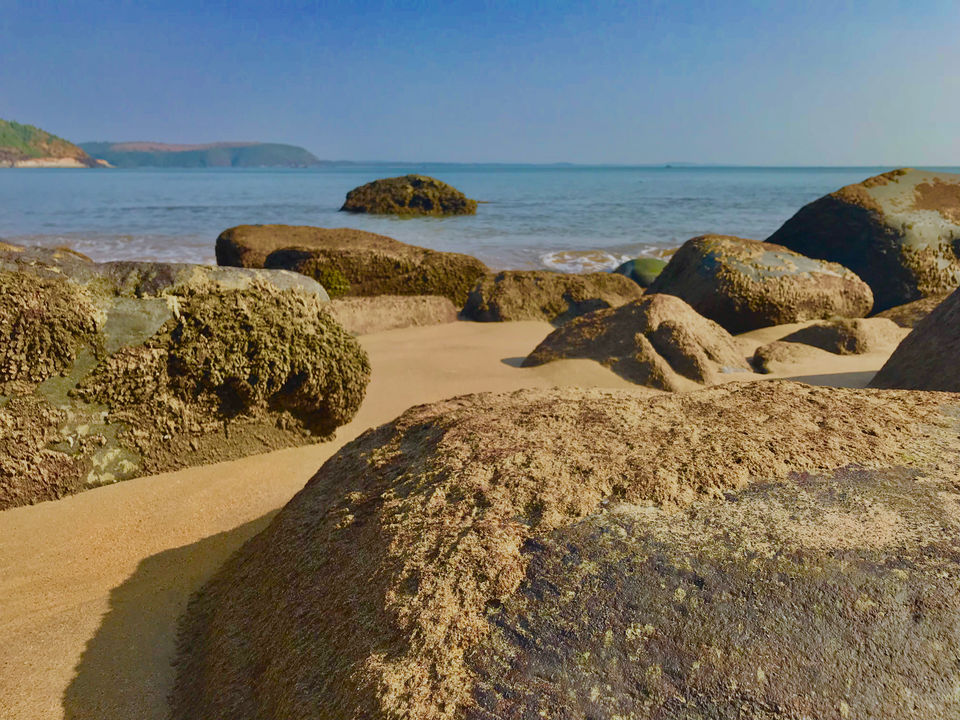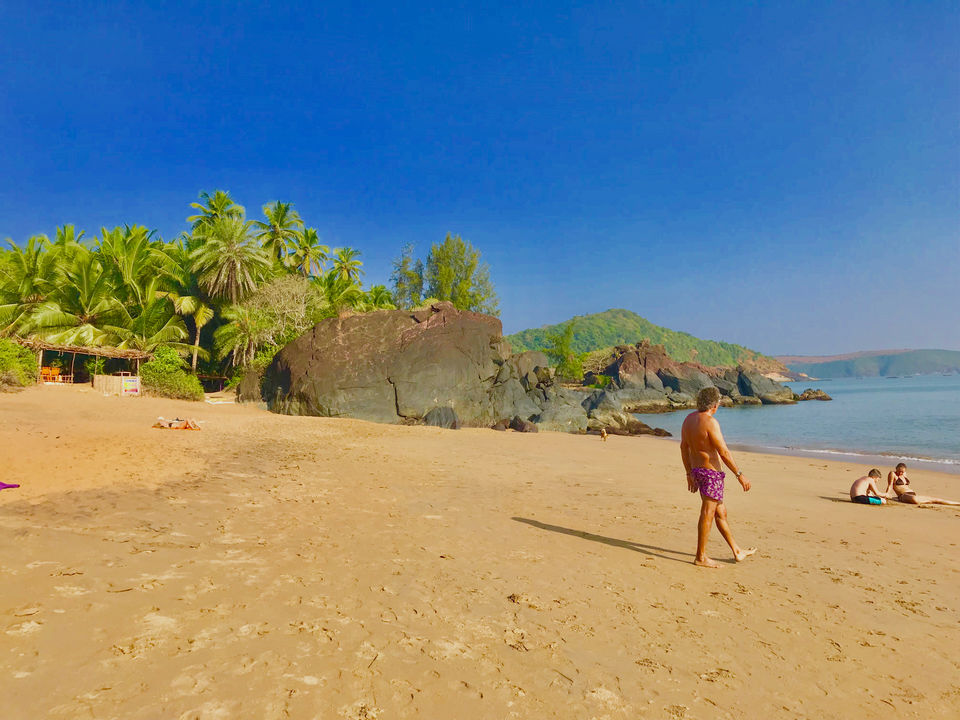 Paradise beach :
One more hill to cross and it's PARADISE Beach .
No word to describe as the name suggests it's Para-Para-Paradise-every time she closes her eyes . Favourite place for backpackers under the shades of Palm tress.
Both Paradise and the half moon beach are not directly accessible by roads ,So you have to trek though the trails to reach there .Alternatively these beaches can be reached by boats from OM and Kudle Beach The boat ride also includes a decent ride in the sea in the nearby places : Lighthouse ,Fish Harbour, Bird watching , Dolphin ,watching, Mid sea swimming and the Long Beach .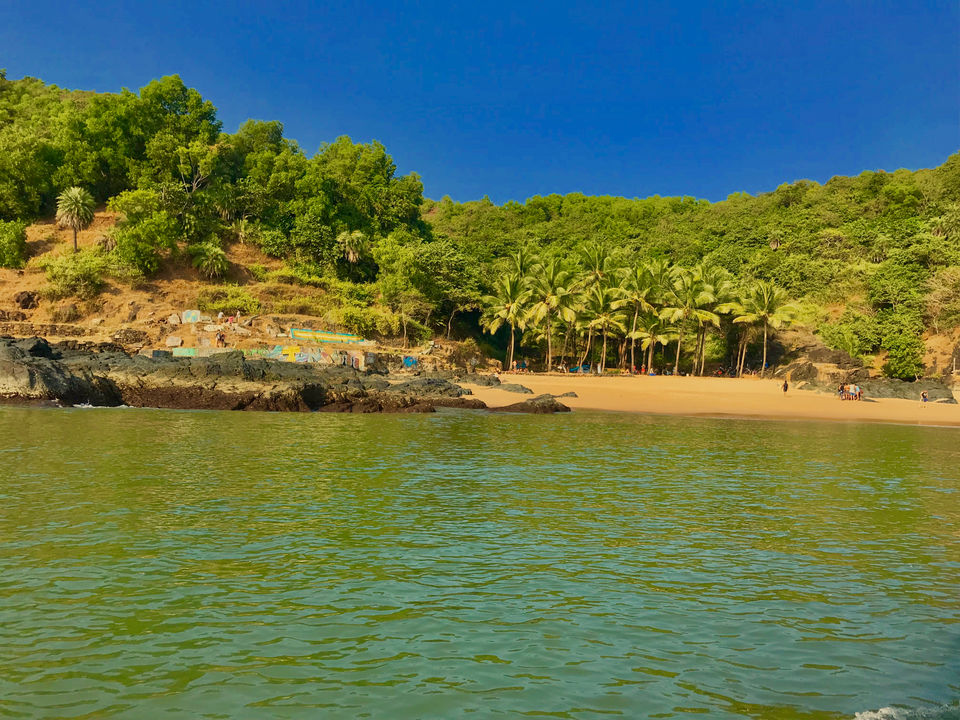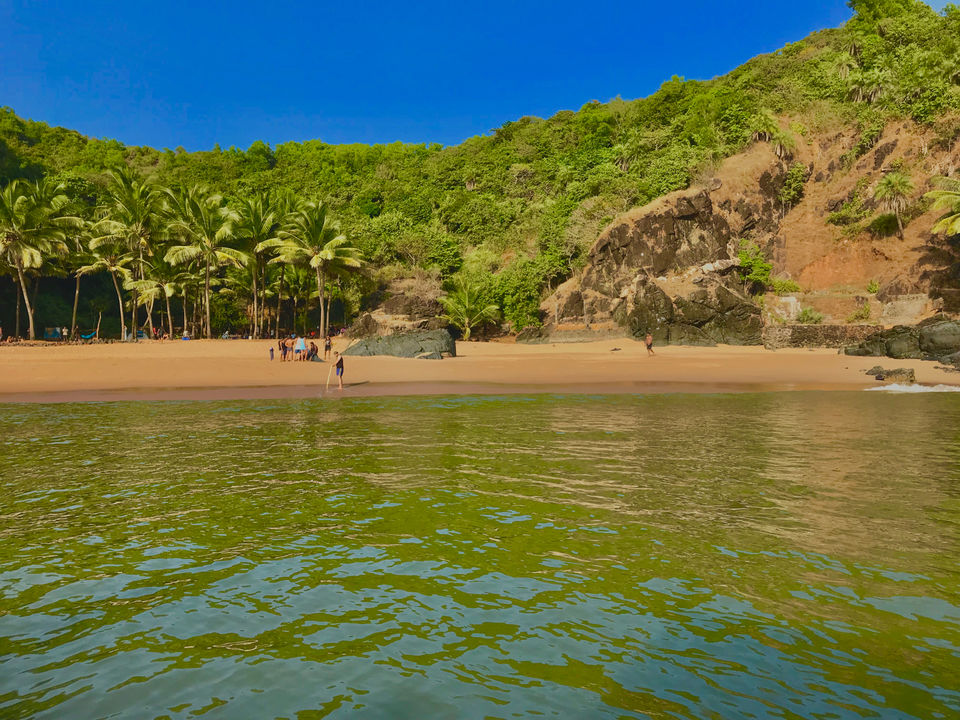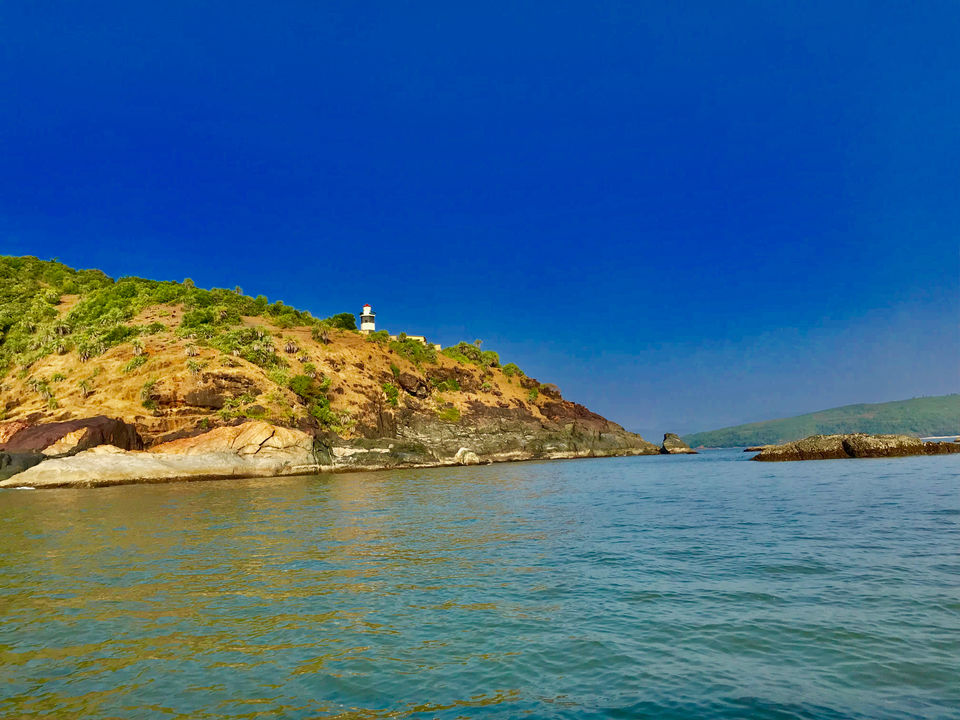 How to reach ?
By Bus : Gokarna is well connected by Bus from Bangalore ,Mumbai,Pune,Hyderabad .
Buses from Mumbai/Pune/Hyderabad have a stop at Madangeri ,which is 10 kms away from Gokarna. You can take an Auto from there.
By Tain: Gokarna Road is the nearest station but traveling by train takes longer time than travelling by Bus.
By Air:Goa is the nearest airport which is around 140 kms away.
Where to stay ?
Luxurious resorts and spa:
SwaSwara,OM beach
Arthigamya resort and spa,Kudle beach
Kudle beach view resort and spa ,Kudle beach
Budget options :
Namaste cafe,OM beach
There are many budget options available in OM beach to stay .So bachelors/ spinsters may not need to book any accommodation prior traveling .