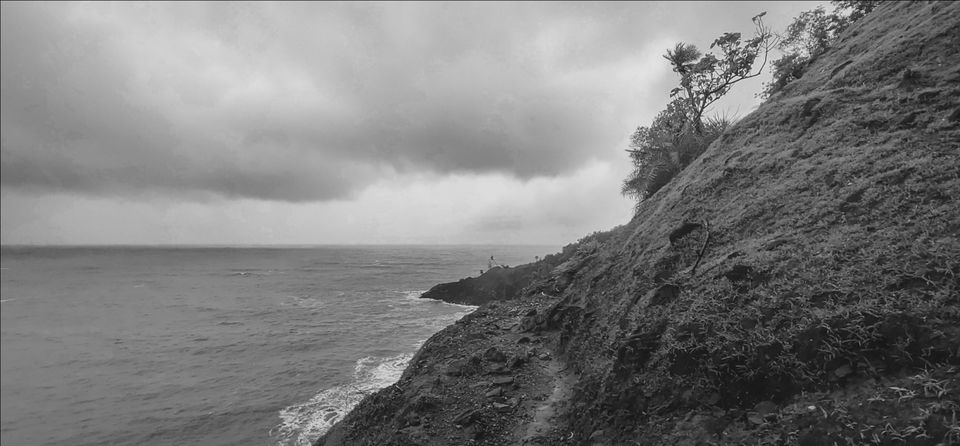 This all started with Truth or Dare session
Friday night after the long weekend we went to grab a beer and started to play around and after reaching to some stage where the 3rd beer hits you the real player comes out and as all real players we started to play Truth or Dare. As the game progressed with some dirty secrets revealing out so I thought to play safe and choose DARE....
This was the time where everything turned around, One of the colleague gave me a dare of going to a Beach destination (to mention you that it was already 8:30 PM) now I couldn't refuse also and when you are little tipsy the real machismo comes out. So I took up the challenge and took one of my friends with me.
I went to the Majestic bus stand caught a bus at 10.30 and started the expedition and we never thought that this would be the turning point in my life.
Reached morning to Gokarna bus stand clueless about what's next... So the first thing for all the problems is FOOD, So we went to hotel Ram Niwas for the quick grab and ordered Idly. As we were about to trek from Belekan Beach to Om Beach so we didn't have any heavy breakfast.
We hitchhiked to the Belekan Beach and from here the Trek of life started with some surreal views. As the Route was from Belekan Beach - Paradise Beach - Half Moon Beach - Om Beach. After crossing the Belekan Beach we were accompanied with the 3 Dogs from Paradise Beach that too from midst of nowhere and as it was raining we avoided using our maps so the dogs showed us the route and I must say that they were more precise then Google maps, When we reached the Half Moon Beach it was totally closed as no one visited from decades, which made it surreal as I saw that place in photos with filled with people but seeing this sight was totally different and at last we reached the Om Beach and grabbed our lunch from Namaste Cafe by watching the waves and enjoying all bit of it with no worries and nothing to care for as we were totally involved in the view.
As the sun started to set we hitchhiked back to the bus stand and took a KSRTC bus back to Bangalore.
Who would have thought that a Drinking session after a hectic weekend will change my life to that extent, Who would have thought that one decision would change my life and Who would have thought that the smallest of smallest decision will change in the biggest outcome mentally.
This was the start of a journey where I never took my life seriously. We never know what's gonna happen next. so live the life to fullest.
No regrets, Only memories.