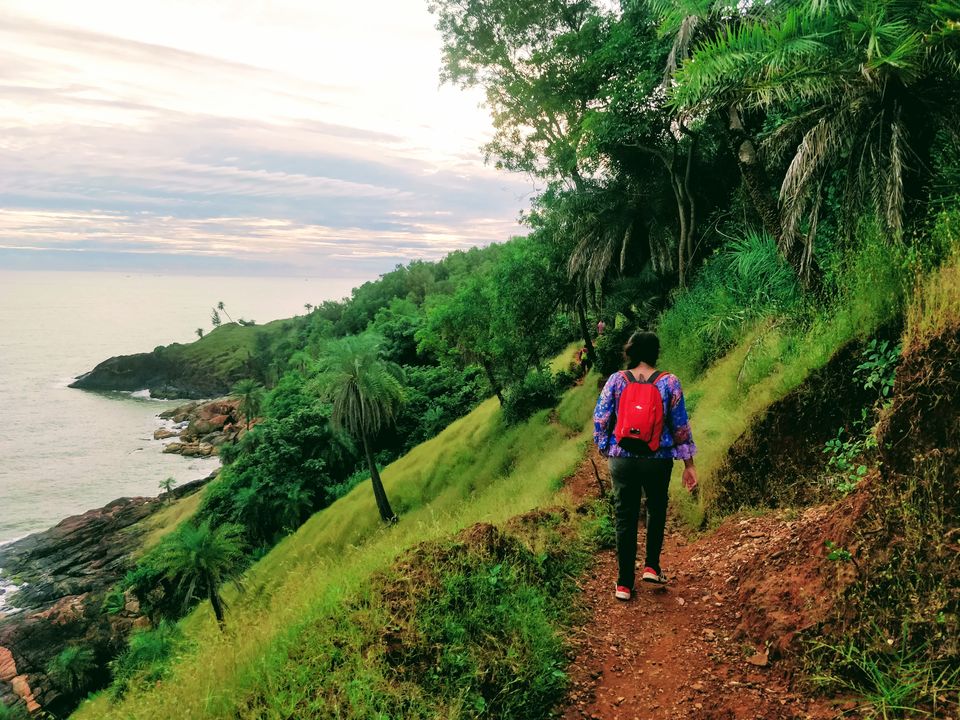 Ever wondered how's the beach trek look like? Ever curious how do beach and trek are related? Well, if you have the curious question then this video is for your curious mind. #Gokarna is a beautiful blend of beaches and hills. It is well known for its clean beaches of Arabian sea and series of western ghats hills surrounding them. In short – Gokarna beach trek is all about hiking from one beach to another to find new horizons through the rocky and rustic trails of forests.
We took the trail Paradise - Half moon - Om - Kudle - Gokarna. We choose this trail because only Kudle beach faces west, so we can reach Kudle beach at the end of magical sunset :) It really works out!
Highlights

Gokarna beach trek distance = 8.5kms
Duration = 4 to 5 hours
Difficulty level = Easy to Moderate
Beaches = Paradise, Half moon, OM, Kudle, Gokarna
Do check out the complete video on my youtube channel. Please subscribe to the channel as well - It will keep me motivated.