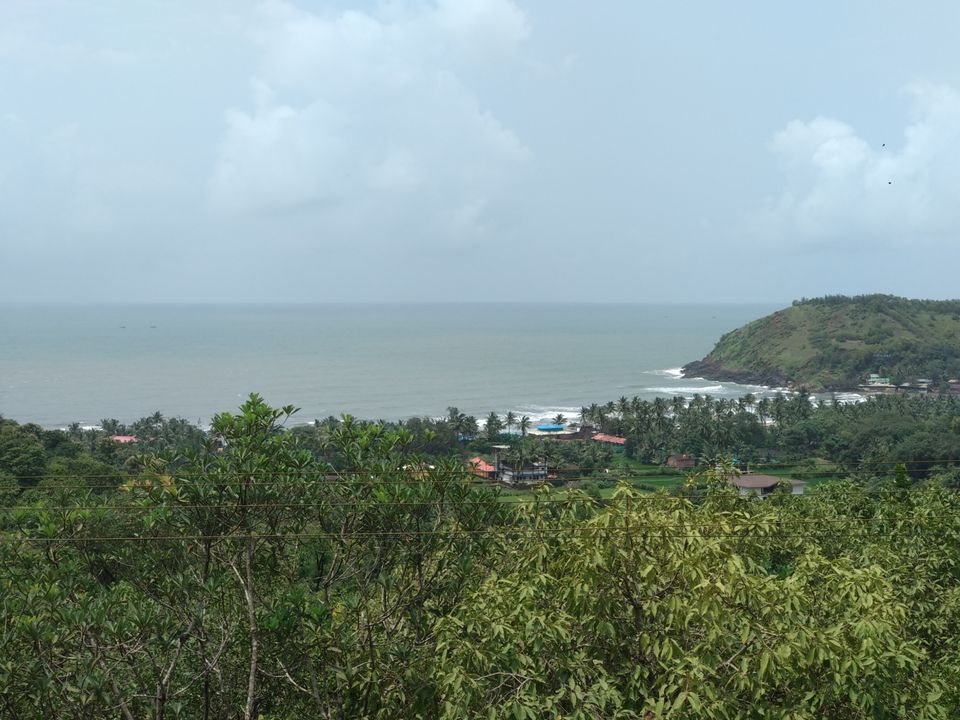 It was a random decision to get out of the busy Mumbai life and go to a place which is known for serenity and peace - Gokarna !
Me and one of my friend decided to begin this 4 day weekend adventure by jumping into Train no. 12619 - Matsyagandha express from Thane railway station to reach our destination - Gokarna Road.
There are 2 trains that run between Mumbai and Gokarna road. Matsyagandha Express and Marusagar Express. It is approximately an 13 hour journey from Mumbai to Gokarna Road. The train ride costs around Rs. 480 for Non-AC sleeper coach.
The train ride is really very scenic, which goes from the western ghats and the paddy fields all around.
We arrived at Gokarna Road Railway Station at 5 in the morning. It was really dark and so we stayed back at the railway station for another half an hour, till the sun started coming up.
The auto fare from Gokarn Road Railway Station to the main town is around Rs.250, which is almost non-negotiable as it is not too much for a ride of 11kms. However, we managed to get another backpacker with us in the auto to split the damage. Smart eh !
Our hostel was the coolest, as they allowed us to check in at 6 in the morning, whereas the check-in time was 12. We checked-in and went to sleep as we were damn tired by the train journey.
We woke up and went out for a breakfast at 10.30 in the morning. As I am a vegetarian, we started finding a veg restaurant for breakfast. As there are only few veg restaurants in the town, it would not be a tough task to find them for anyone. Just ask and people will help you. The breakfast - Banana Bun, Chai and Masala Dosa was super delicious.
Next was a two-wheeler hunt to go around the city. Just opposite the Gokarna bus stand you will find a lady sitting shouting out bike rental, bike rental. The Honda Activa costs Rs.300 per day, excluding fuel. We took one as it was a pretty fair deal and headed towards Om Beach. (Note : Check the papers of bike carefully and wear helmets all the time, when in Gokarna, as the police really pay attention to traffic rules here)
The drive to Om Beach was really very very beautiful. We made many stops to take pictures. One of the road gives a very scenic view of Kudle Beach.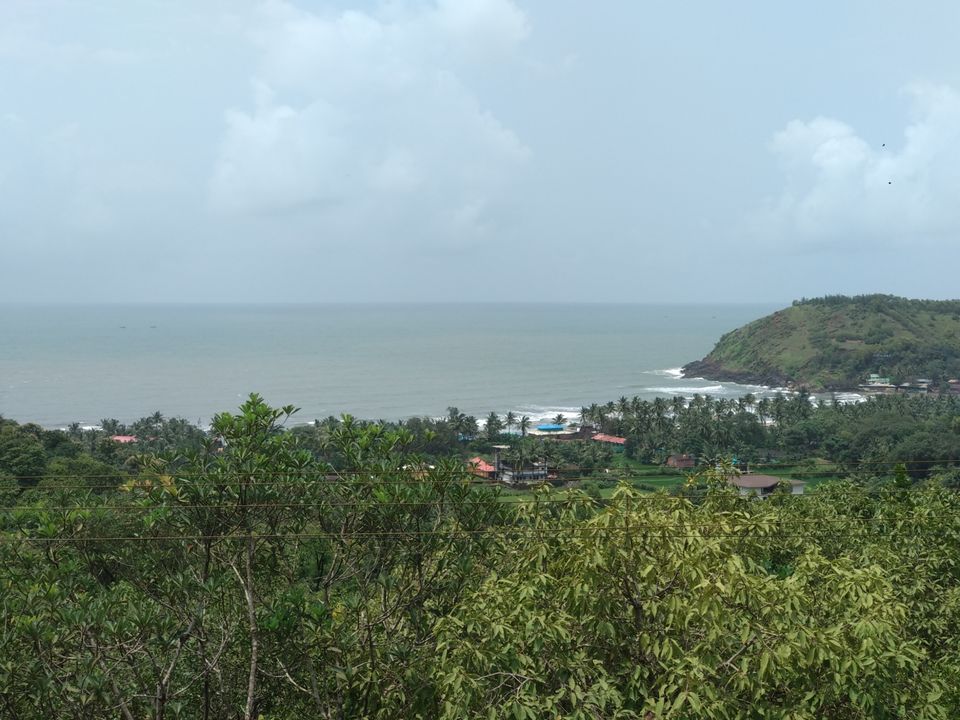 On arriving at Om Beach, we took some pictures and quickly figured out that we can go on a beach trek to Half Moon and Paradise beach.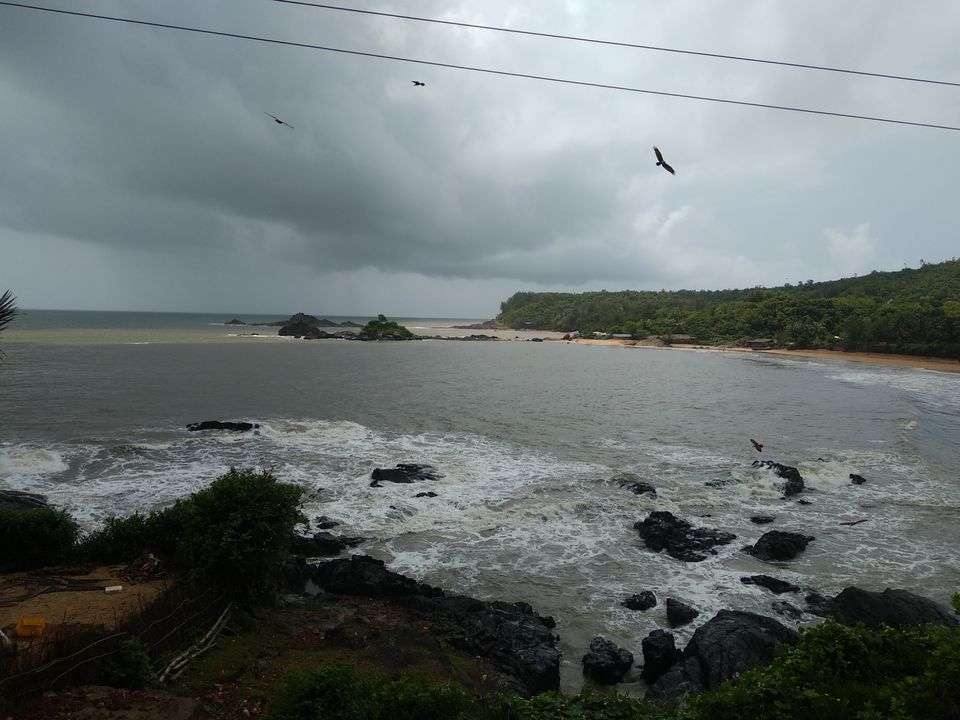 We started our trek, and I must say, it is not the easiest trek you can come across. The path goes from thick forest and you can also come across some snakes and wild creatures, just have to pay attention, while walking.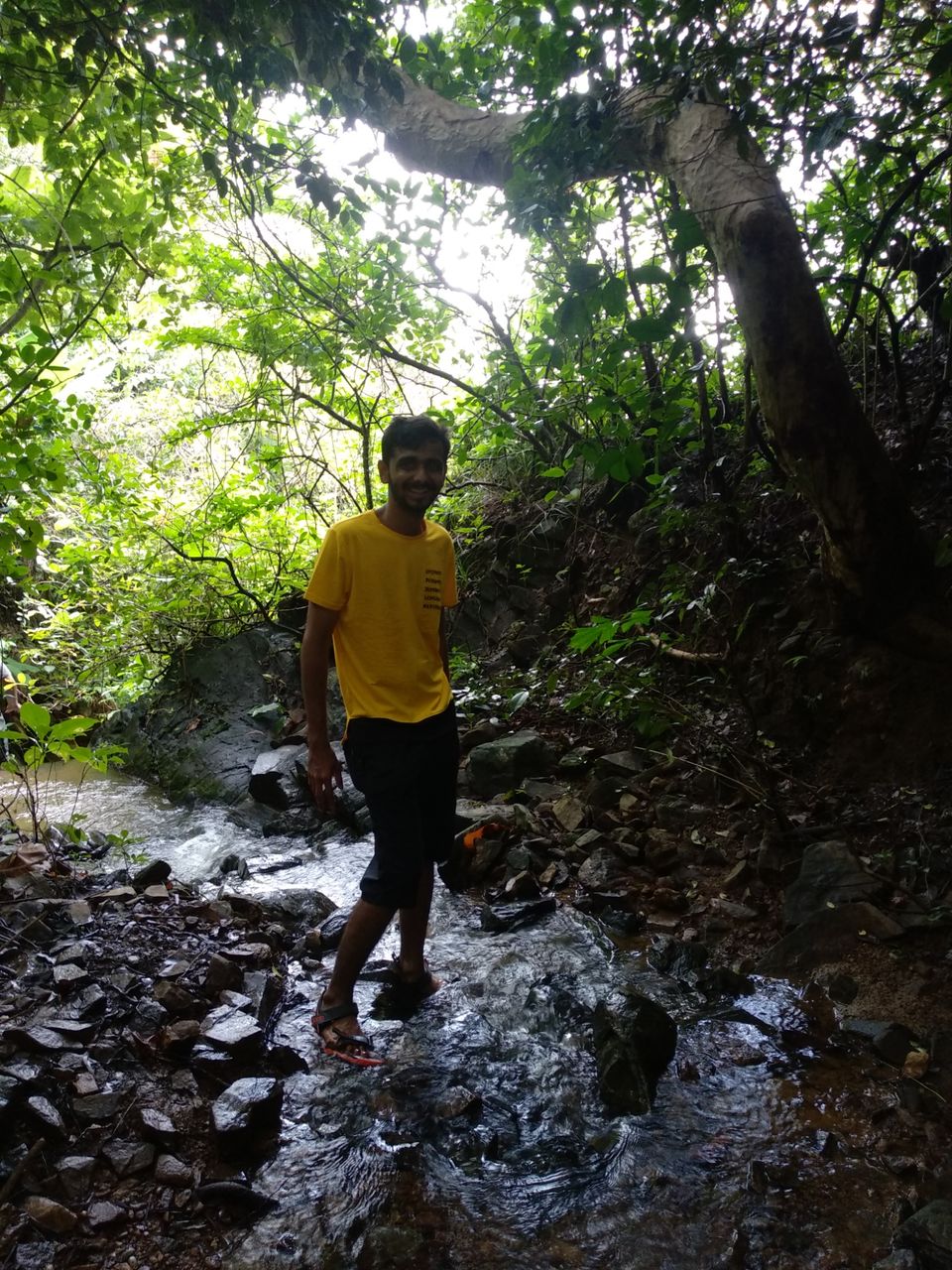 We reached our second beach for the day, half-moon beach and there was literally nobody there. However, half-moon beach is a very small beach and there is nothing much to do there. So we started going ahead to Paradise beach. Now this beach is really where the party was. You can find people enjoying a good swim, foreigners sunbathing and some drunk scenes. Looking that the water was perfect for swimming, we decided to go for a swim and the waves really didn't disappoint us.
After enjoying a great swim and being tired, we trekked back to Om beach and enjoyed the sunset and went back to hostel.
Day 3 started at midnight itself. After some interesting drinks at the hostel, everyone at the hostel decided to go to the Gokarna Main Beach at midnight, also it was the perfect time as it was full moon. The hostel owner was really helpful and he spent the entire night with all his guests at the beach. Yes, entire night we were at beach and there was literally nobody else on the beach.
After watching the sunrise at the beach, we again went back to our favorite restaurant for breakfast and then went for a short nap at the hostel.
We then decided to go to Mirjan fort, which was about 30kms from the hostel and an amazing amazing drive. Mirjan fort is really popular with tourists coming to Gokarna and is a popular Instagram spot.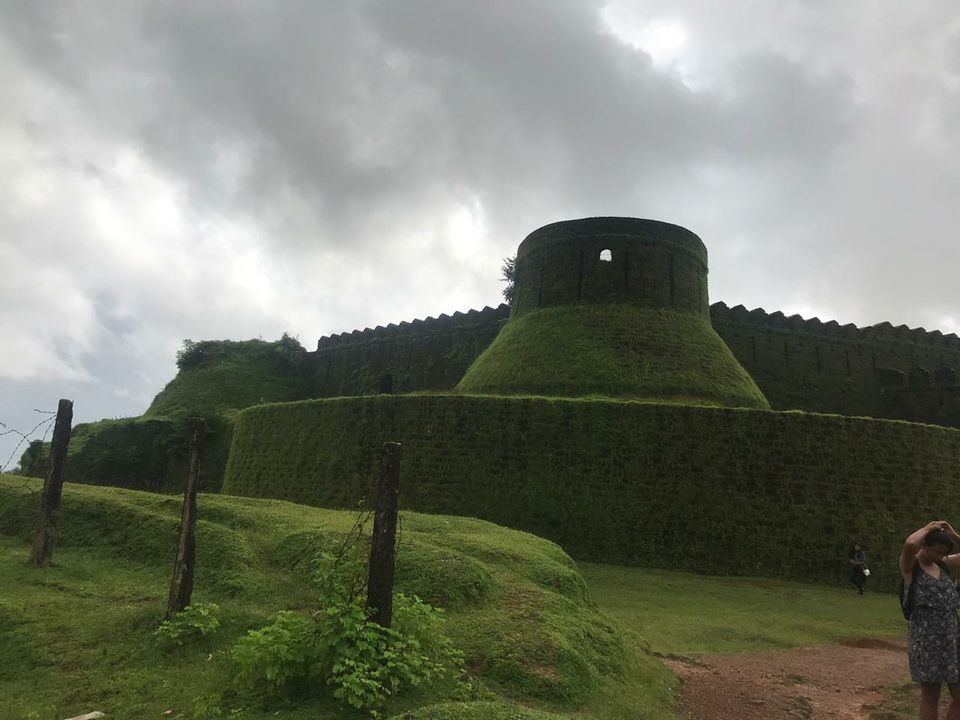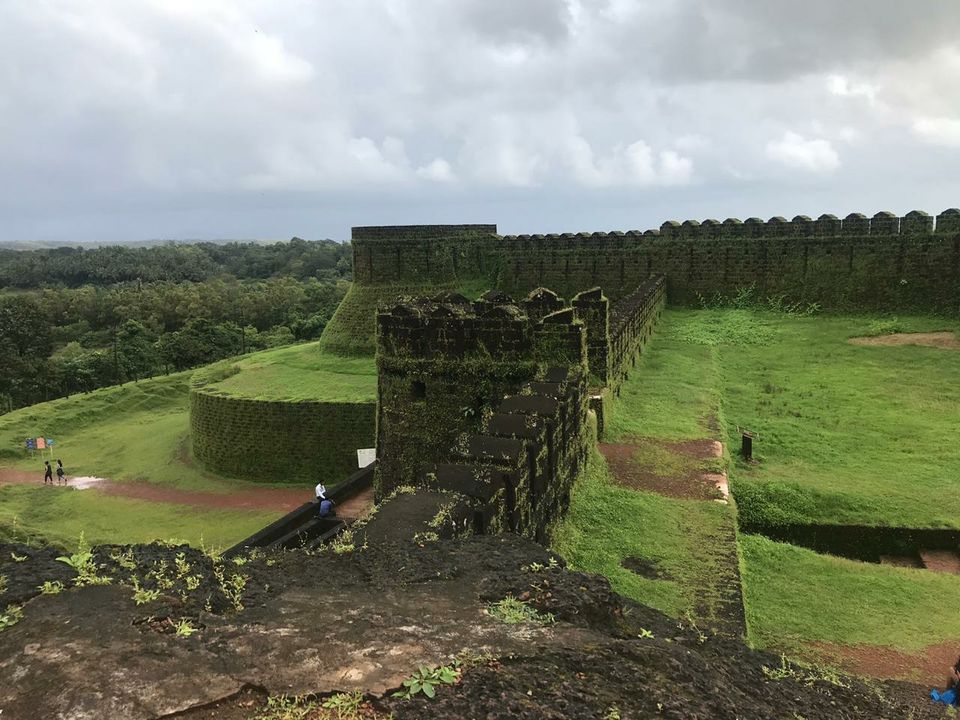 As we loved Om Beach the other day, we decided to go back to Om Beach to watch a great sunset again. And really it was worth it.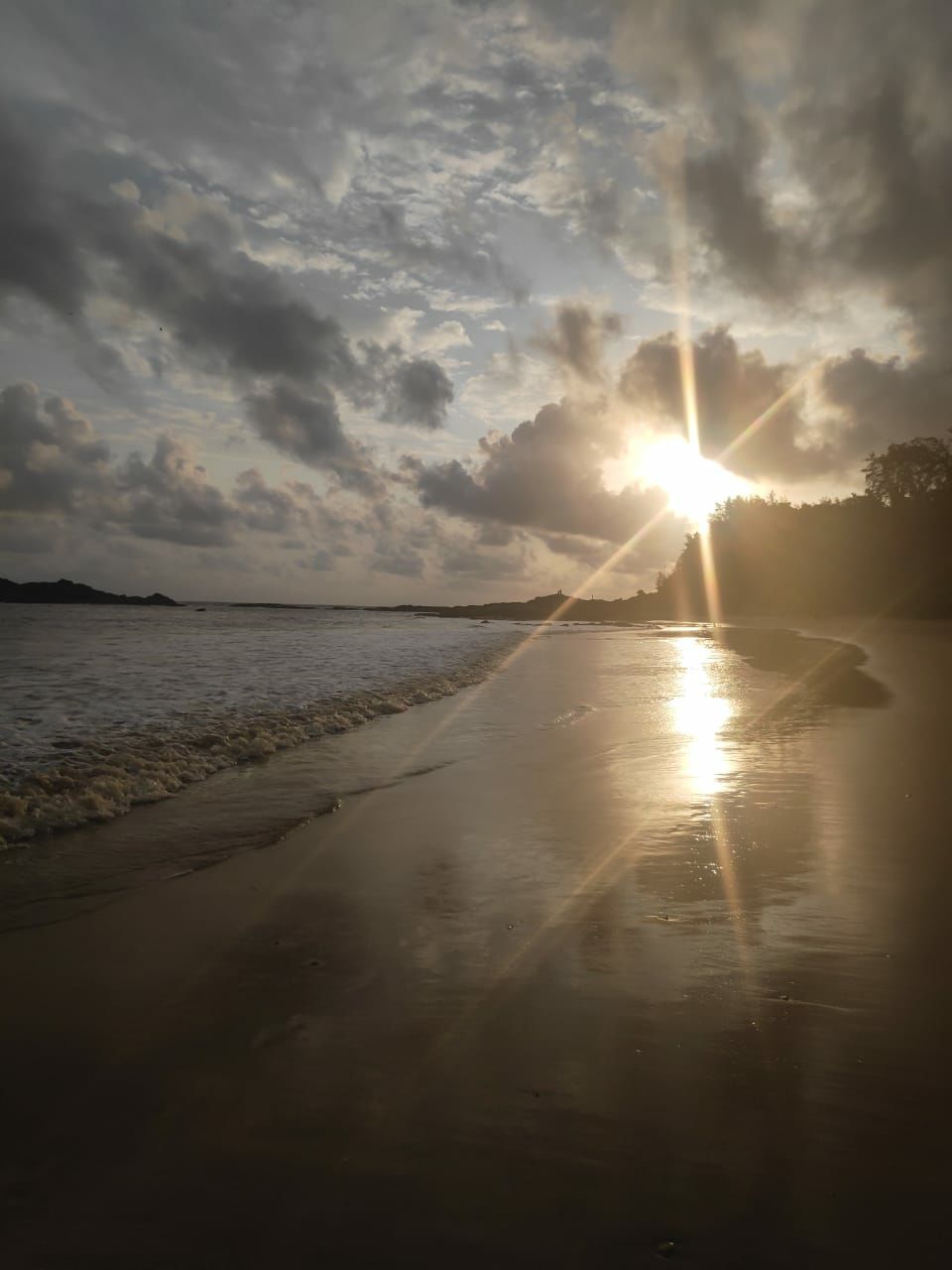 We went back to the hostel and just decided to relax with other travellers for the rest of the night. 
Day 4 was the last day of this weekend beach break. The hostel owner agreed to take us to a really secluded beach, a beach whose name we still don't know.
Really, the beach was in the middle of nowhere and there was not a single other person other than us. We again decided to go for a last swim of this amazing holiday.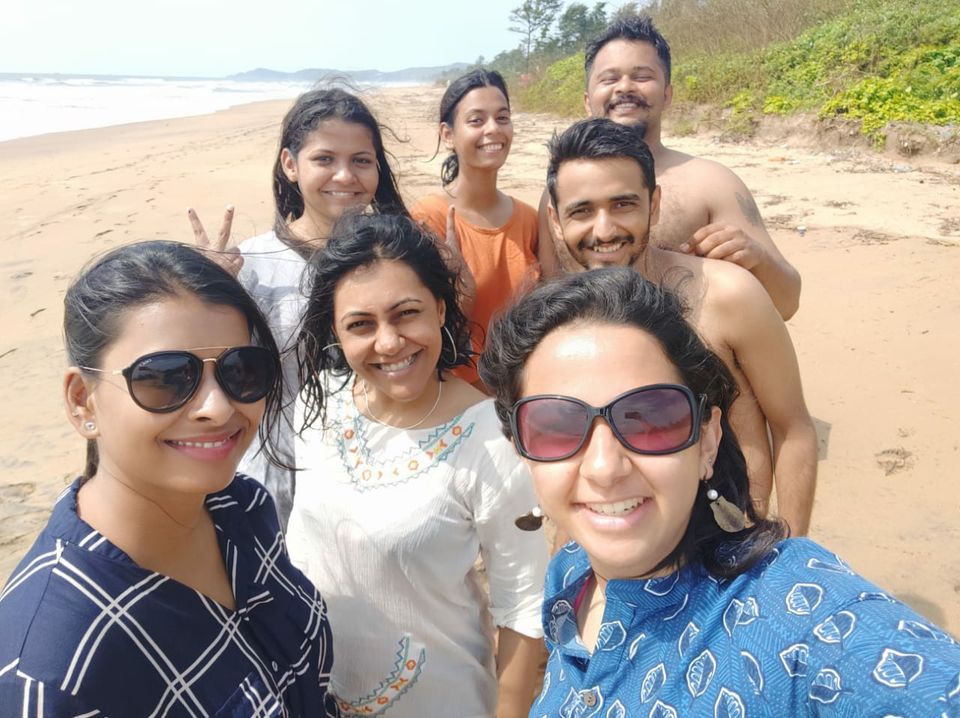 This last swim marked the end of an amazing weekend trip to Gokarna with so many new friends and memories to cherish for life.
We took the Matsyagandha express again and came back to Mumbai.
Note - As tripoto, does not allow sharing names of any hotels or business, as it is considered promotion, if anyone wish to know more about the hostel I stayed in or which app I used for booking tickets or any other details, you can reach out personally and I will be more than happy to help :)