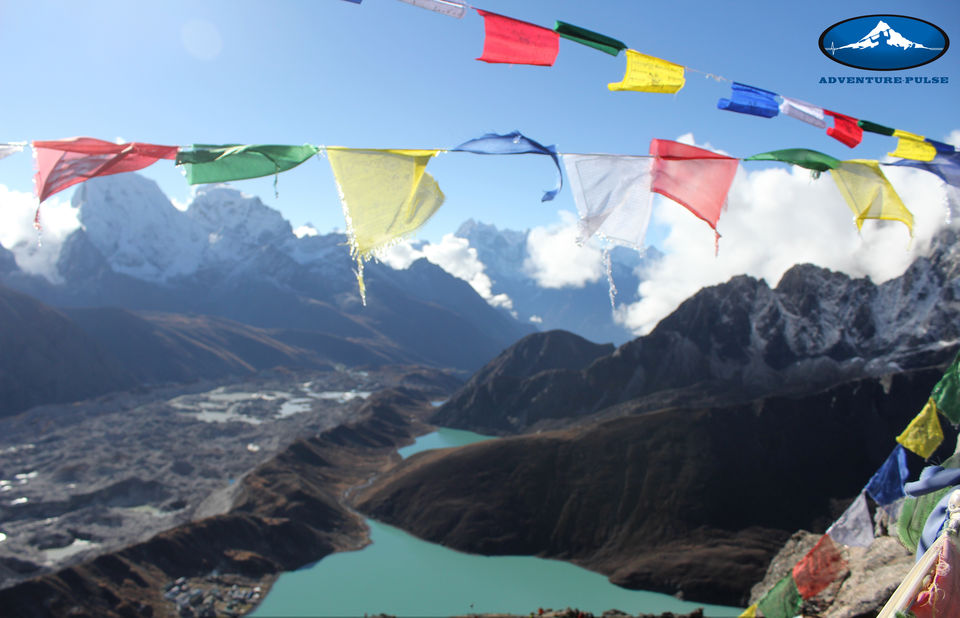 Nepal the country located in the central Himalayas in South Asia is undoubtedly the most popular place for adventure activities. And there are good reasons why trekking in Nepal, which wind through some of the highest mountains of the world is unique in every terms!
The most popular among all is the Everest base camp trek. The journey to the base camp of the tallest mountain in the world attracts thousands of trekkers each year. However there are many other treks which are equally beautiful and unique. One of the less explored places is the beautiful Gokyo valley. Gokyo Ri peak in the Khumbu region is located next to the Ngozumpa Glacier, which is considered the largest glacier in the Himalayas as well as in Nepal.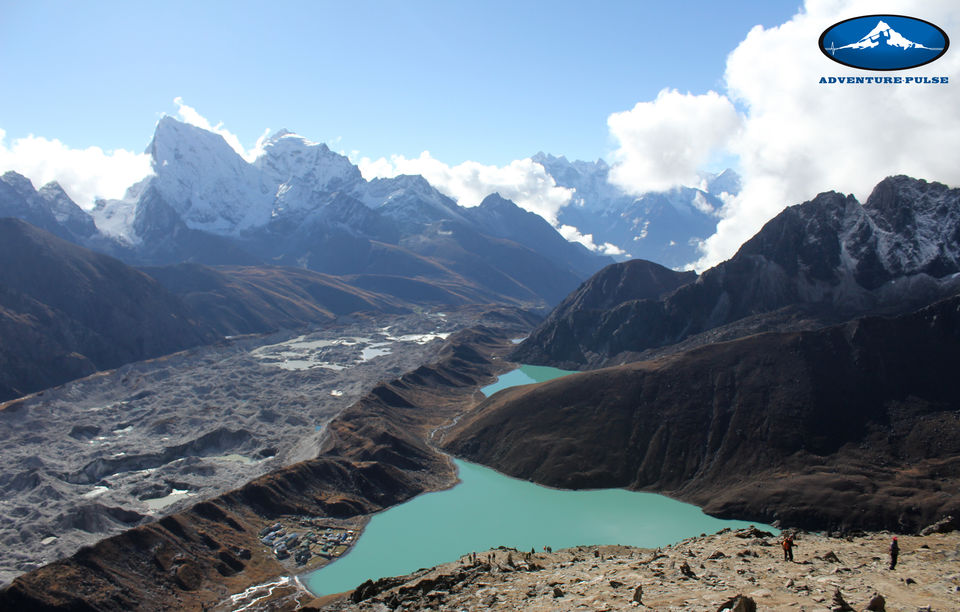 Gokyo Ri Trek is a beautiful journey to the enticing Gokyo lakes and Gokyo Ri Peak which is one of the most amazing viewpoints for great views of Everest and other Himalayas. Gokyo Ri Trek takes us to the turquoise Gokyo Lakes which are the highest freshwater lakes in the world and Gokyo Ri which provides exceptional views of Mt. Everest. It is for the travellers who wish to try something new in the Everest region and is a best alternative to more commercialised Everest base camp trek.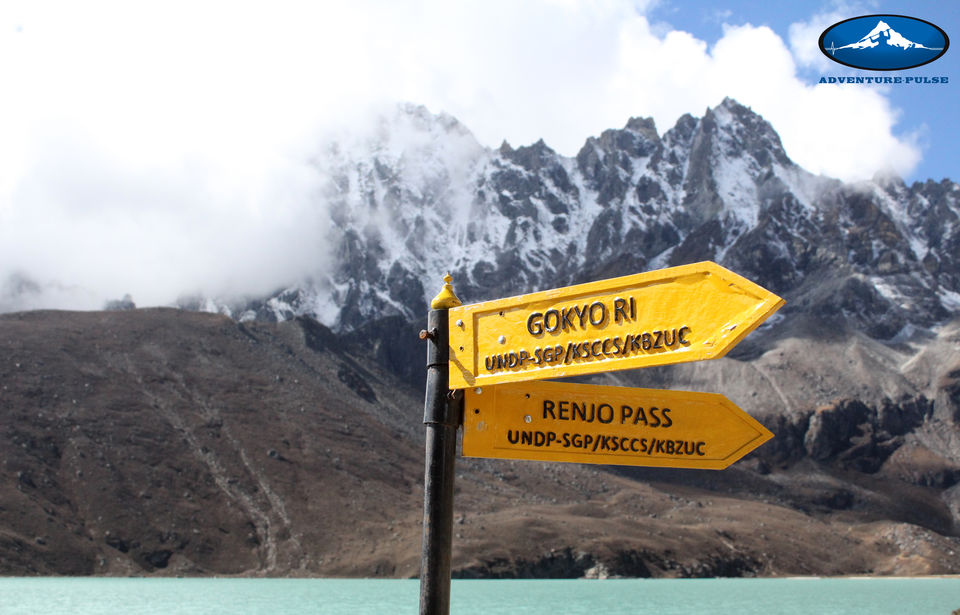 This trek features the unbelievable scenery of the remote Gokyo Valley and its turquoise lakes, moonscape-like glaciers, and stunning mountain vistas that include Everest, Lhotse, Makalu, and Cho Oyu - four of the eight highest peaks on earth! The 360-degree view from Gokyo Ridge is the best in the Khumbu region.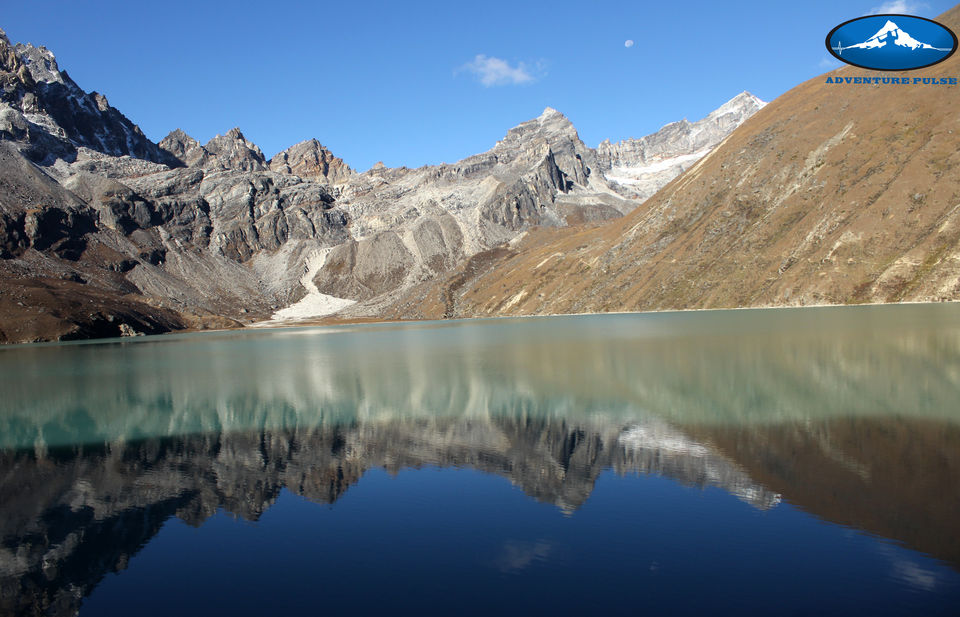 Facts about the Gokyo Ri Trek:
Region: Everest Valley
Best time to go: April, May and September, October.
Duration: 14N/15D
Trek Duration: 10N/11D
Maximum Altitude: 5357m
Grade: Easy to Moderate
Start Point: Lukla
Peaks visible: Mt. Everest, Mt. Lhotse, Mt. Cho Oyu, Mt. Makalu (Four of the 8000ers)
Highlights:
- Gokyo Ri is one of the most amazing viewpoints for great views of Everest and other eight thousanders of Nepal.
- On a clear day, one can get most magnificent views of Mt. Everest, Cho Oyu, Lhotse and Makalu from the top.
- Gokyo Lakes are group of six high altitude freshwater glacial lakes. Gokyo lakes are the highest fresh water system in the world and are know for its turquoise water and beauty of surrounding mountains.
- The trek is on the same route as the Everest Base Camp. One can take a detour at an intermediate point towards left to reach to the Gokyo village which is the highest settlement in the world. The trails are less crowded compared to the Everest Base Camp trek and also have beautiful scenery and best mountain views to offer.
- The trail passes through beautiful quiet villages, forests, waterfalls and lakes.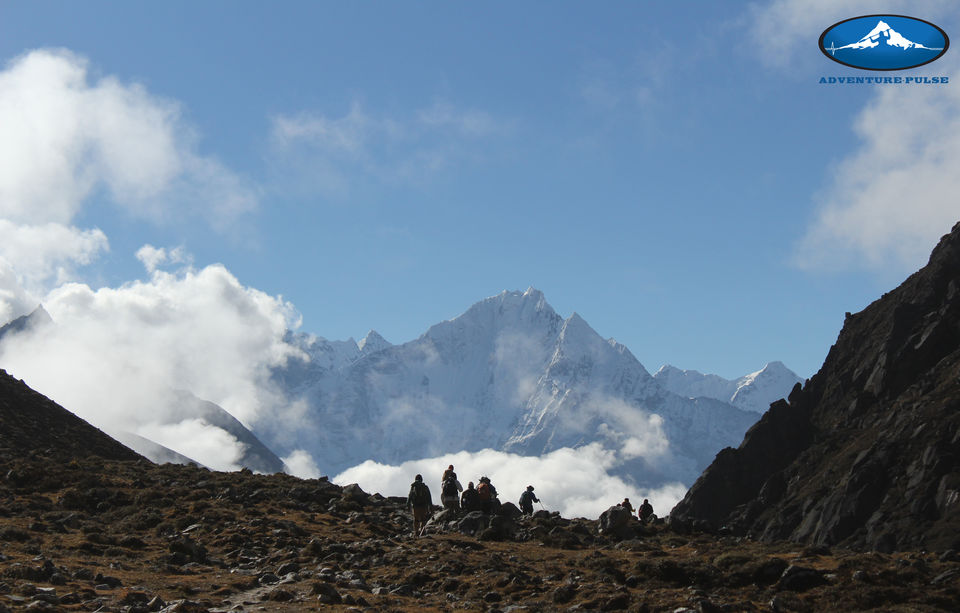 What to expect:
Trekking at higher altitude, Steep climbing, Village life, Bird watching, Forests, Moraines, Lakes, Cold winds, views of eight thousand-ers.
Physical Fitness Required for the trek:
While technical skills such as advanced rock climbing, snow & ice-craft are not required, good physical fitness is a must owing to the high altitude. As this is a physically intensive trek and requires at least 60 to 75 days of physical preparation. One must start walking or climbing steps with a small backpack to get the body used to it for the trek. Regular exercises like cycling, swimming, running will help you to build stamina and cardio exercises will help to prepare for the high altitude.
Brief Itinerary:
Day 01 Arrival in Kathmandu 1300m
Day 02 Fly to Lukla and trek to Phakding 2810m
Day 03 Trek to Namche 3440m
Day 04 Namche acclimatization -Hike to Khumjung back to Namche 3900m
Day 05 Trek to Phorse Village 3810m
Day 06 Trek to Machharmo 4470m
Day 07 Trek to Gokyo 4800m
Day 08 Climb Gokyo Ri 5257m
Day 09 Stay at Gokyo 5360m
Day 10 Trek to Dole [3-4 hrs] 4000m
Day 11 Trek back to Namche 3440m
Day 12 Trek back to Lukla 2800m
Day 13 Fly back to Kathmandu 1300m
Day 14 Buffer day in case of Bad weather
Day 15 Departure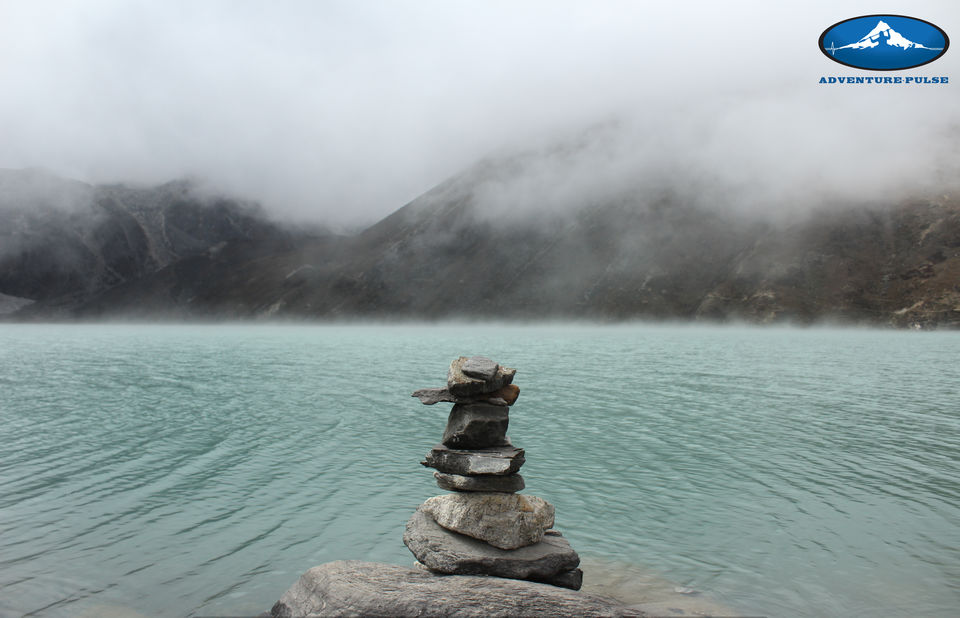 Everest Base Camp (EBC) is so popular that, people forget to enjoy the better part of Everest route. So if you are someone who is looking for a better alternative of EBC and want to go on the less crowded place then Gokyo Ri trek is certainly the best choice. The journey to one of the most beautiful places on the earth will definitely be a memorable experience!