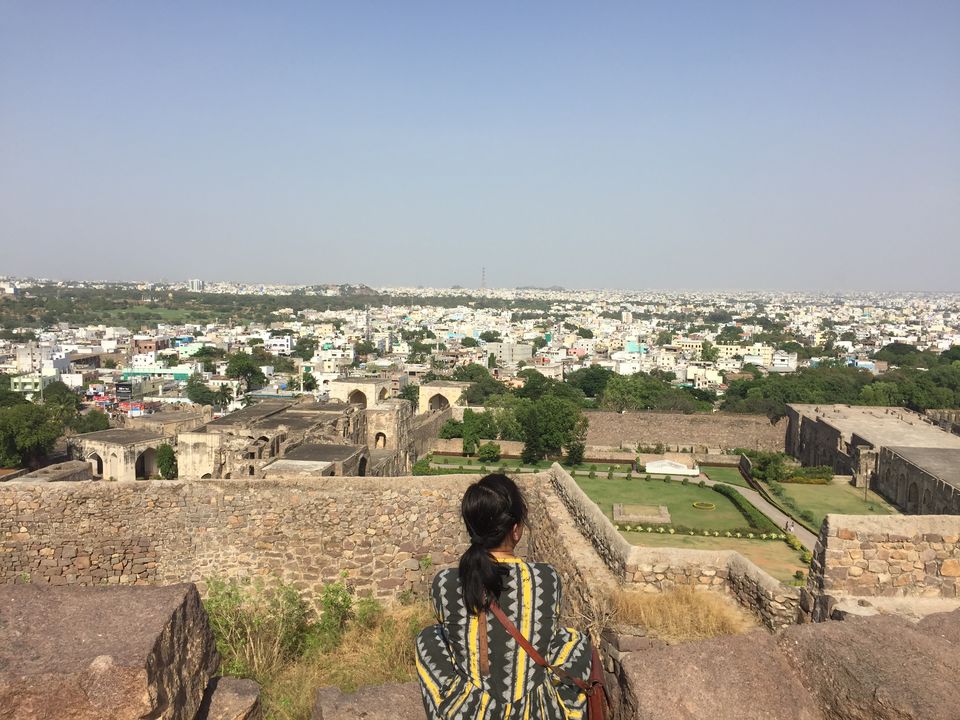 This monument is huge...in its sheer size, history and culture. The broken walls tell the glory of the kakatiya dynasty.
Knowing the history of the monument your are visting only makes you understand the place and people of the then time.To understand the history, you can hire a guide or buy a guide book.
This amazing fort not only appeals to your artistic side, but also to the fitness freak in you. 4kms and 300 steps wont be a picinc, so pack in your sneakers (both footwear and food) and water bottles.
And once your reach the top of the fort, you can look down on the magnificent Hyderabad as the kings once did.
Entry Fee and Timings of Golconda Fort:
Sound and Light Show at Golconda Fort: 6 pm to 9.15 pm, depending on which month you are planning to visit. It is closed on Mondays, and it will cost less than 150 per head
Best Time to visit Golconda Fort: Anytime, I would suggest avoiding in summer as its too hot in that duration.
How to reach Golconda Fort: The nearest metro station to Golconda fort is Peddamma Temple Metro Station and the Jubilee Hills Check Post Metro Station on the Blue line.