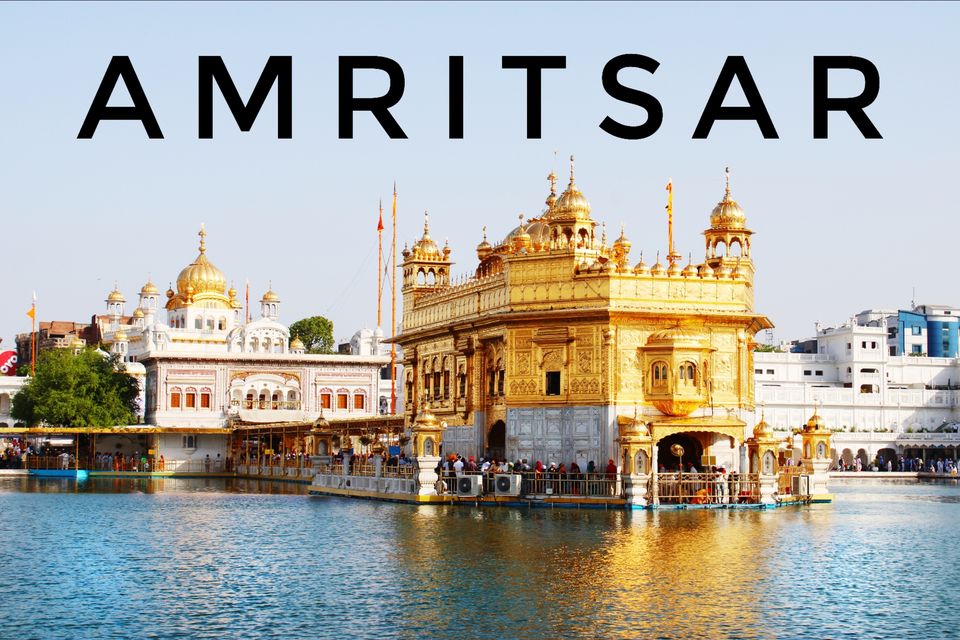 Started early in the morning at 12.30 am from Sri Ganganagar and reached Amritsar at 4.30am. .
First went to TARN TARAN SAHIB GURUDWARA..
it's looking a bit like main golden temple but it's not. 
Gurdwara Sri Tarn Taran Sahib
This is a gurdwara established by the fifth guru , Guru Arjan Dev, in the city of Tarn Taran Sahib, Punjab , India. The site has the distinction of having the largest sarovar (water pond) of all the gurdwaras. It is famous for the monthly gathering of pilgrims on the day of Amavas (a no-moon night). It is near Harmandir Sahib, Amritsar. and the remaining stuff about Gurudwara u can just google it.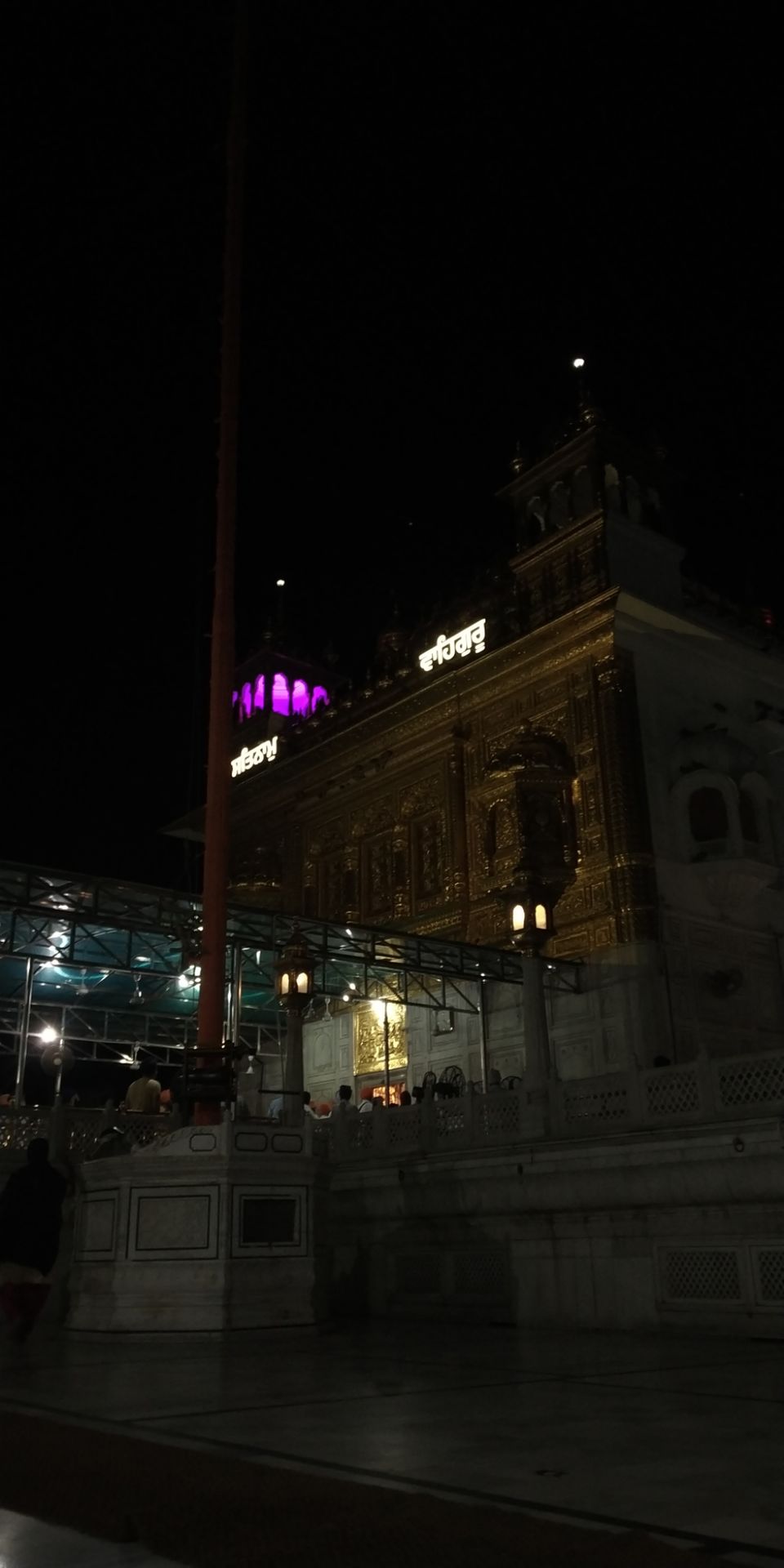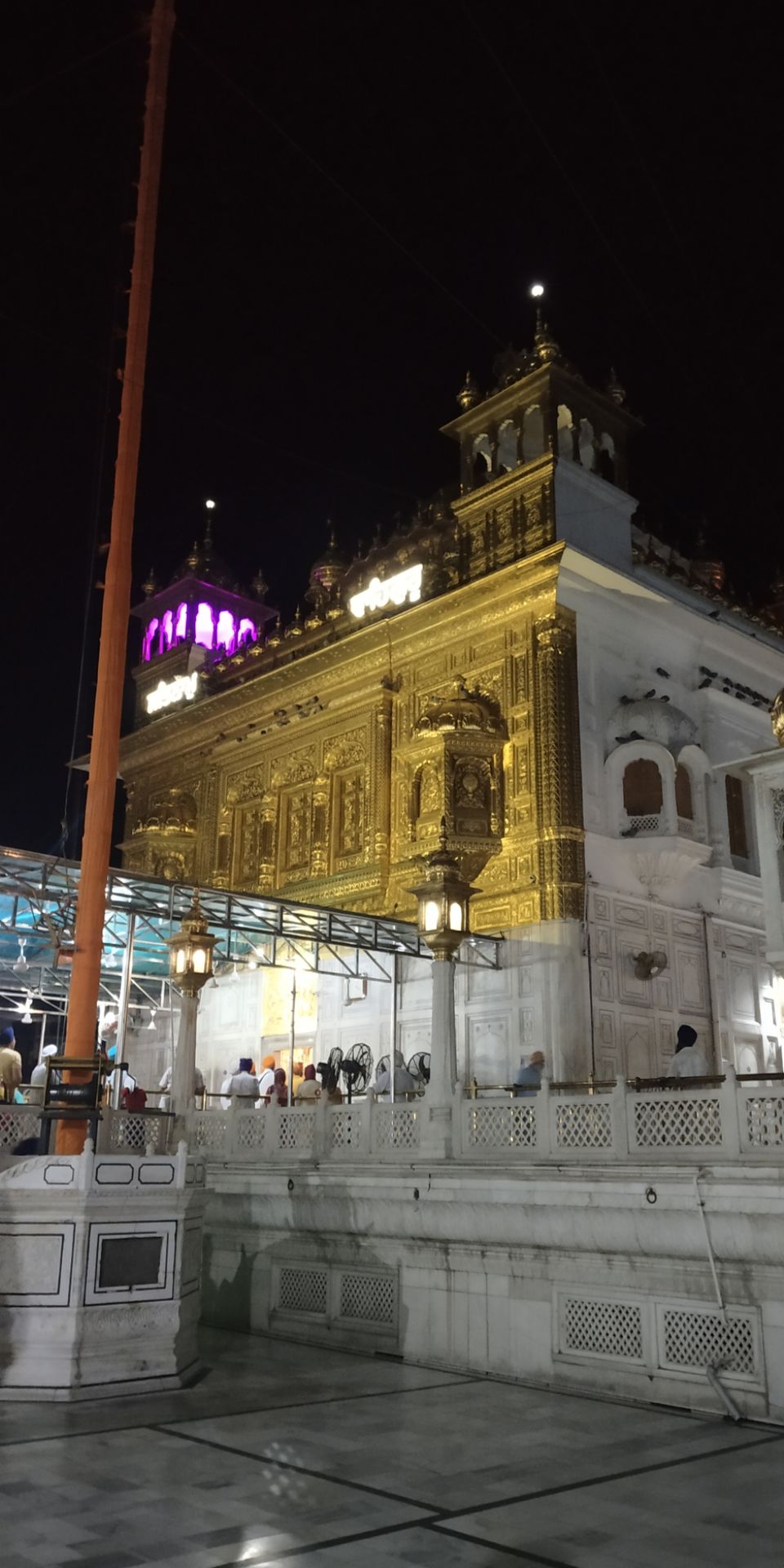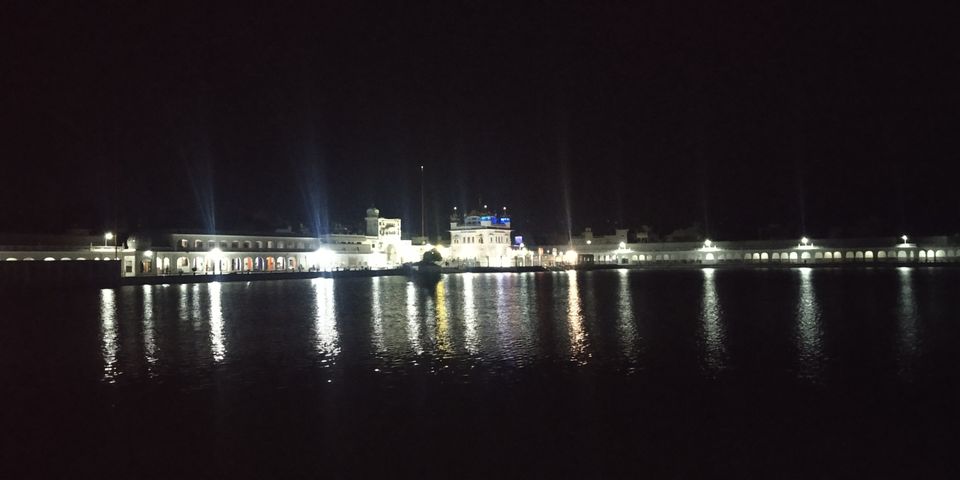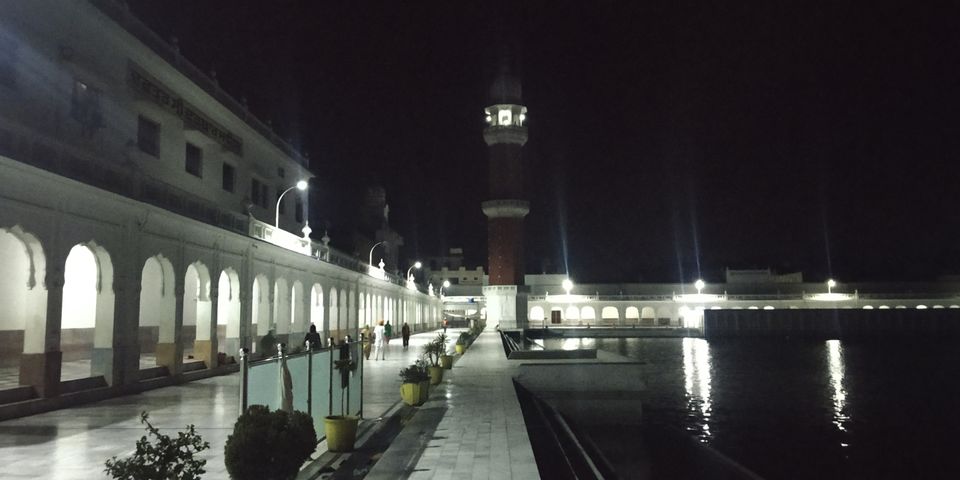 From there we went straight to the premises of Golden temple nearly at 6.am, enjoyed the beautiful morning seeing all around the buildings, architecture, n monuments. It was soo captivating scenic place.. clicked some pictures..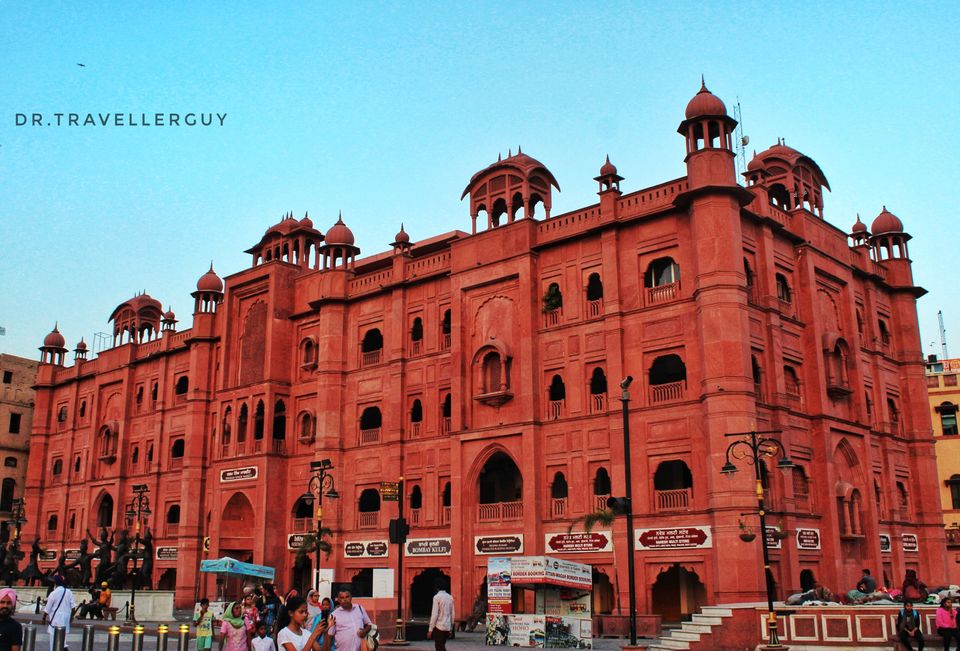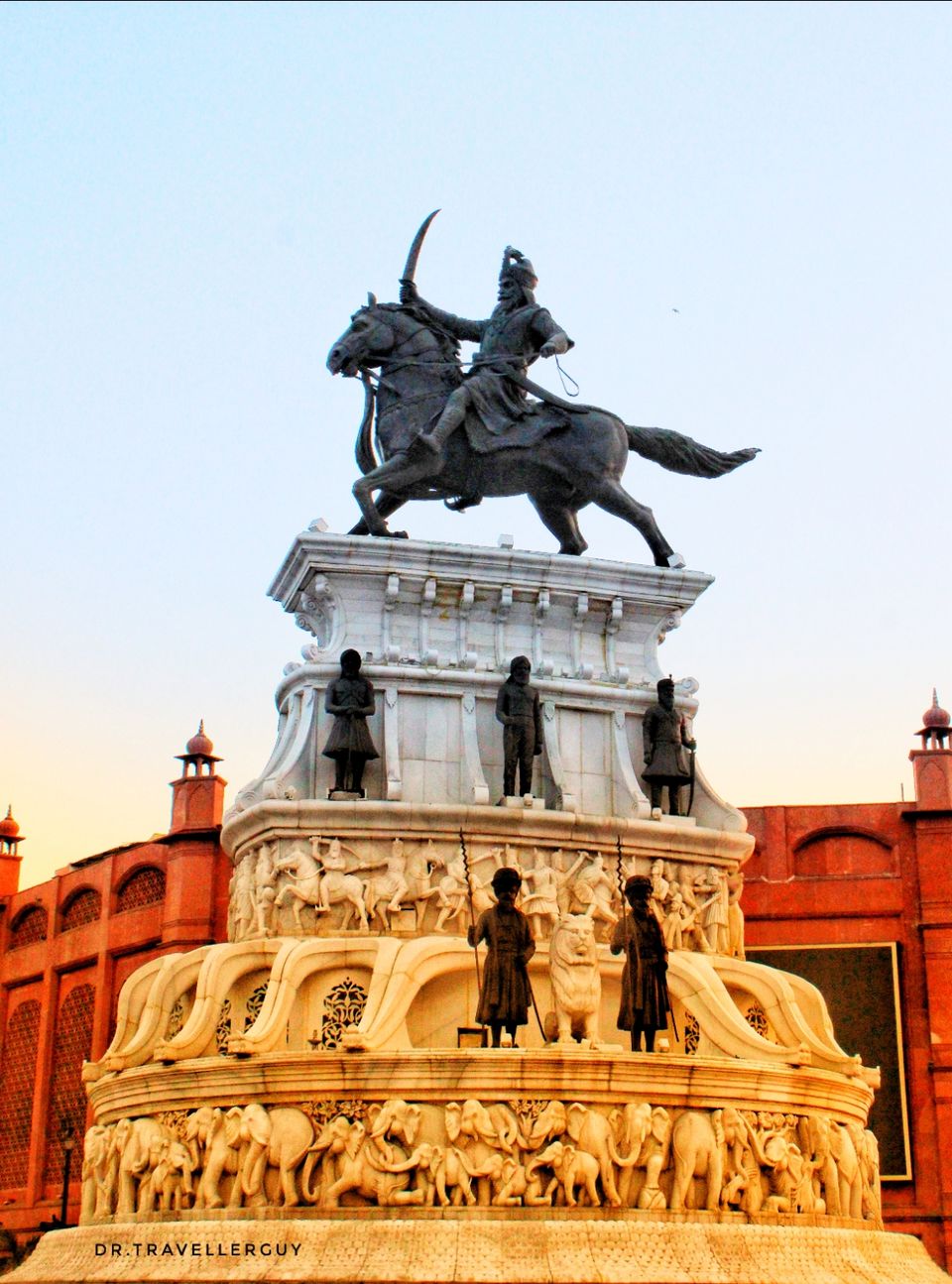 Then thought to freshup first and cover remaining place in whole day.. it's very easy to get rooms around the Golden temple, there are plenty of guest houses which are well maintained by the trust people, we got room in 500rs for 6 people, by 8am, got ready n left to the temple.
     Around the temple, almost you can get all showrooms, n foodie brands, eateries, clothing, almost all brands are there. While walking have a look around the city .It's just amazing with the local traditional constructions resembling the old culture of this place.
 𝗚𝗢𝗟𝗗𝗘𝗡 𝗧𝗘𝗠𝗣𝗟𝗘 :
              Finally entered into the most attractive golden temple, immediately after entering into the temple you feel the peacefulness. I felt like sitting along the side of sarovar and even forgot to click photos. After seeing the scenic and mighty Golden temple for sometime I got  into my senses and started to capture with my camera.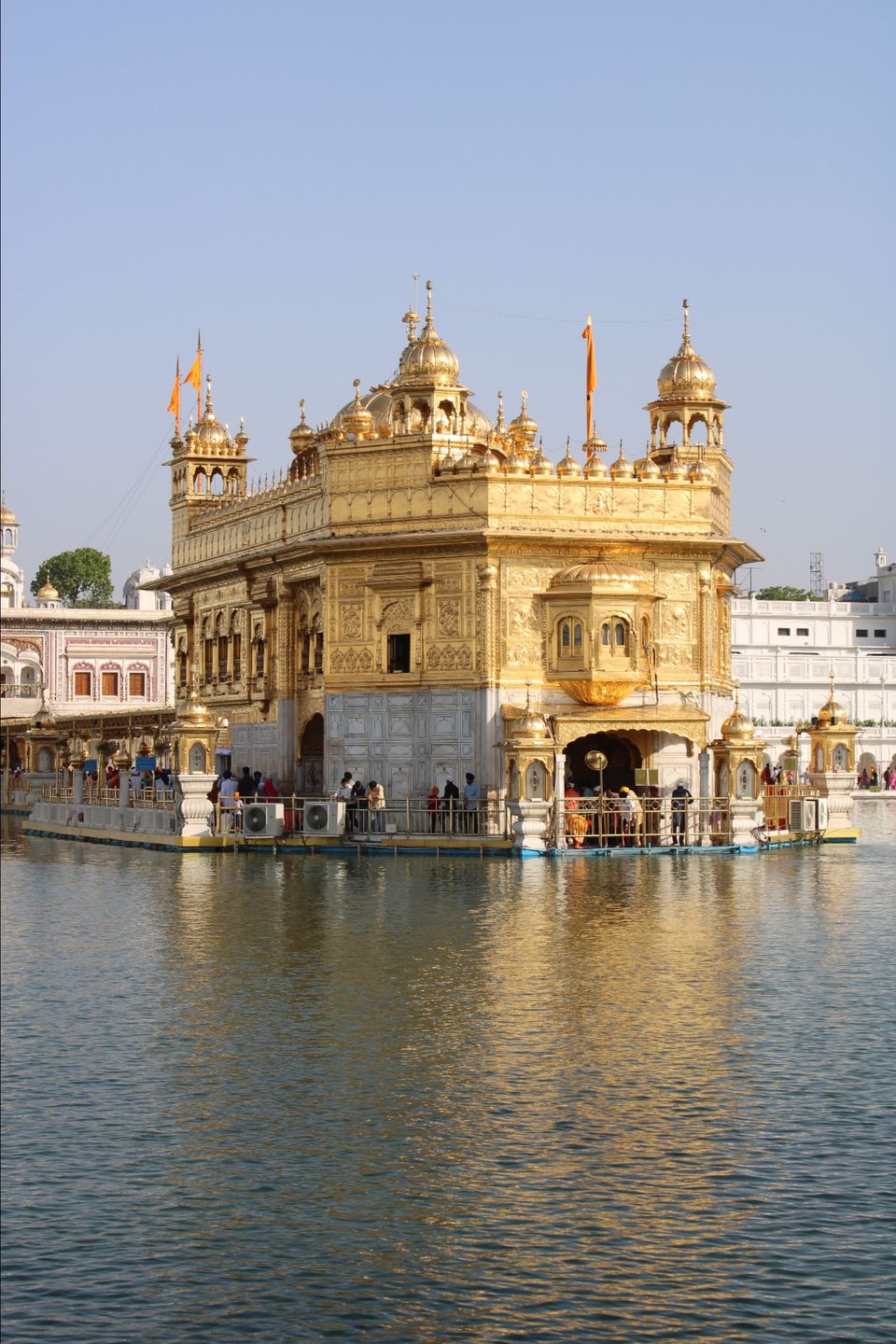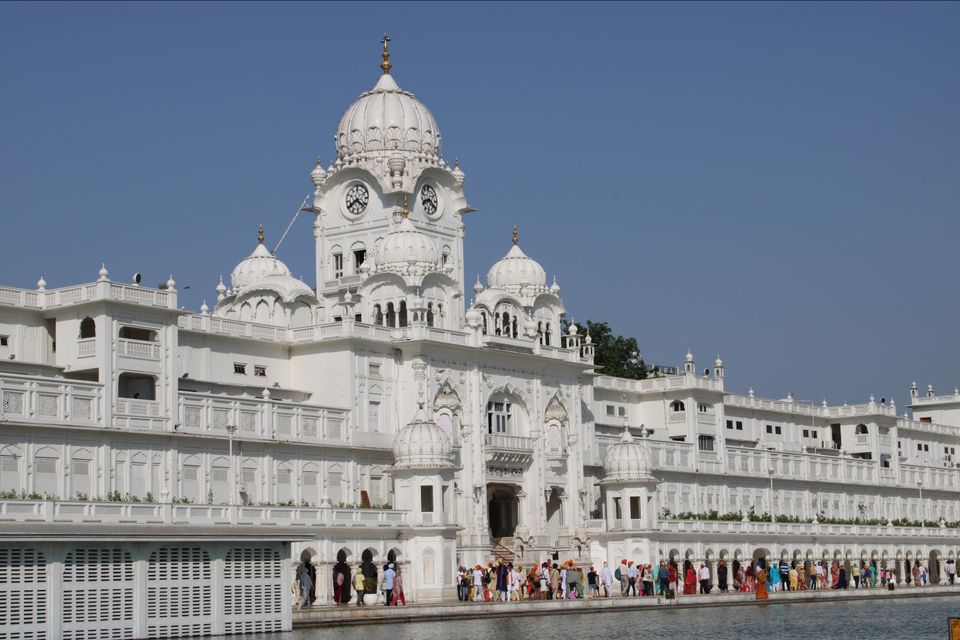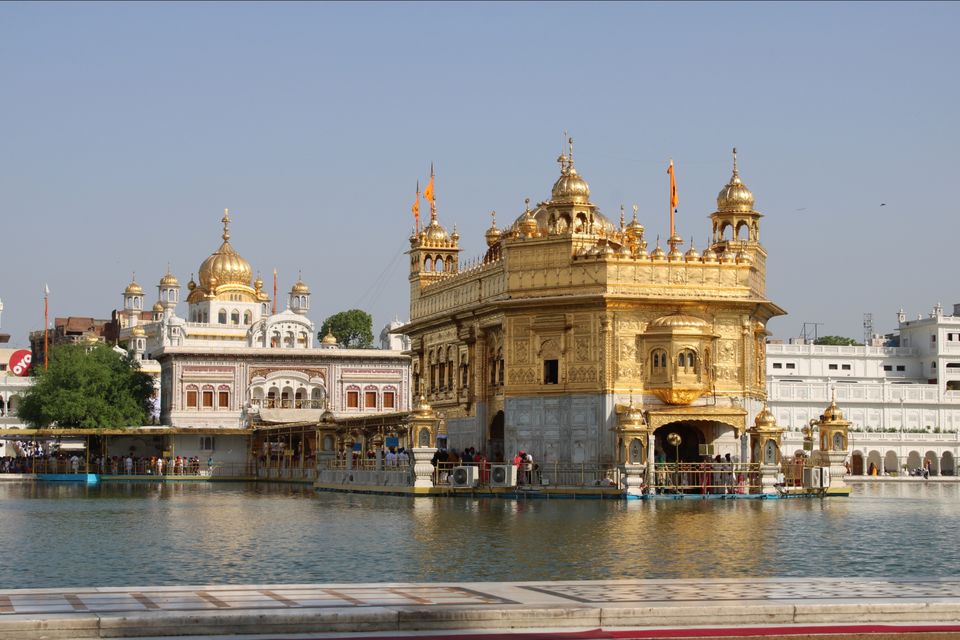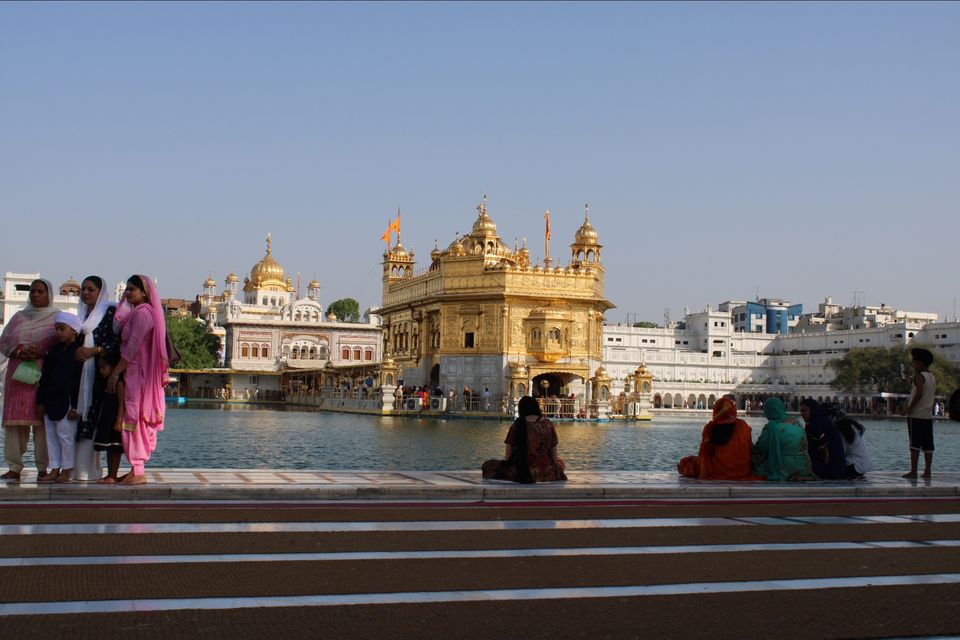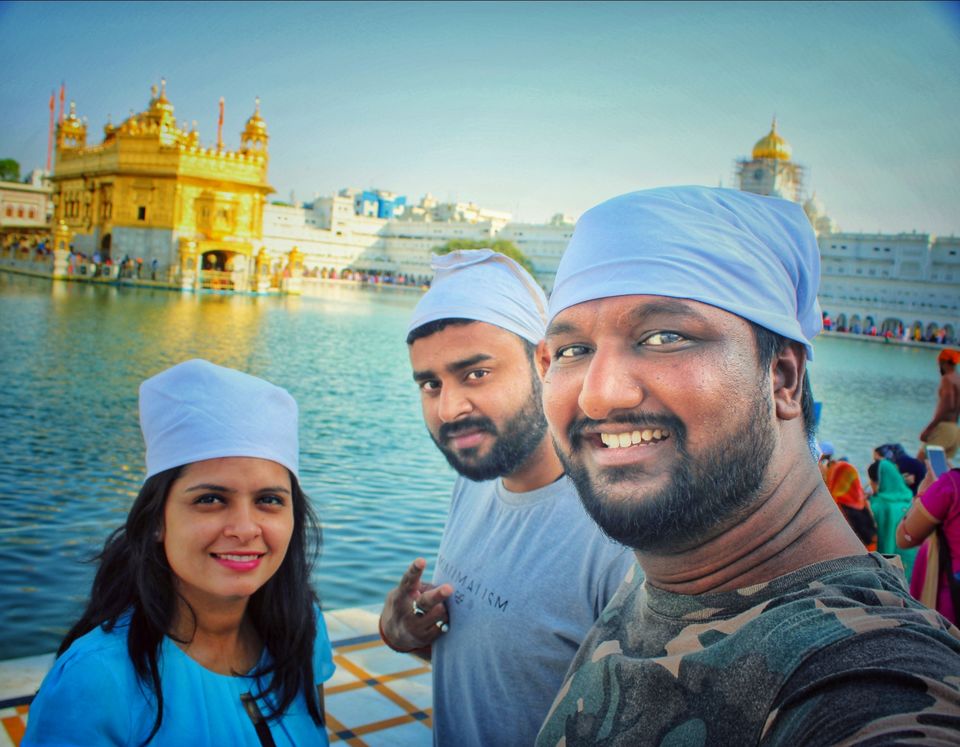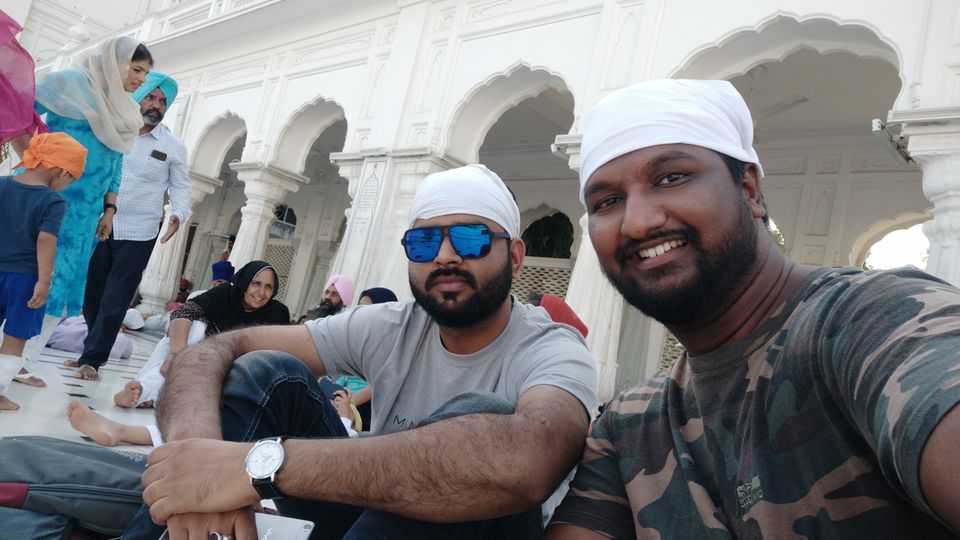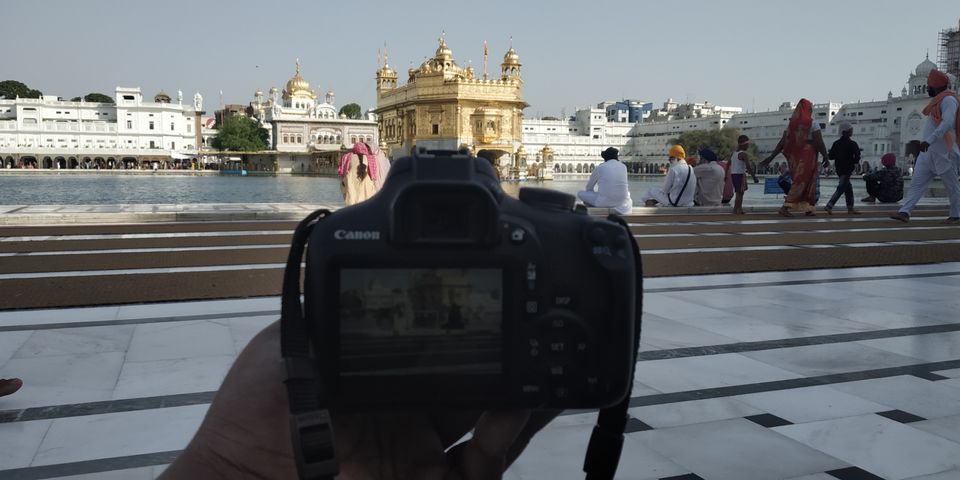 I felt happy for sometime to have the friends with same mentality as they are sitting with me along the side of the sarovar.
       Golden temple in another name called as HARMANDIR SAHIB & popularly known as DARBAR SAHIB. Which means "Adobe of God" or "Exalted Holy Court"Iam adding you some pictures which describes the history of  temple.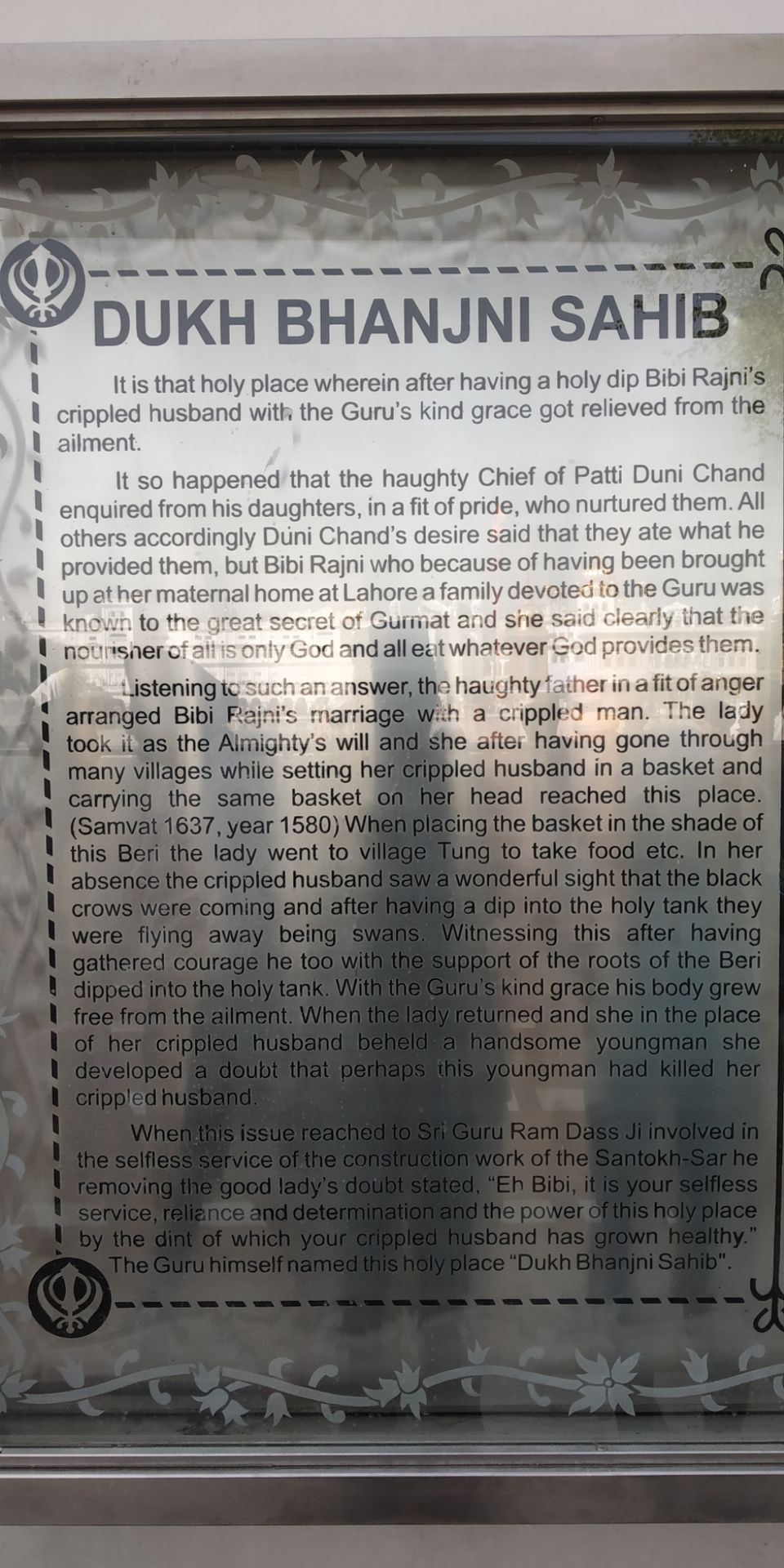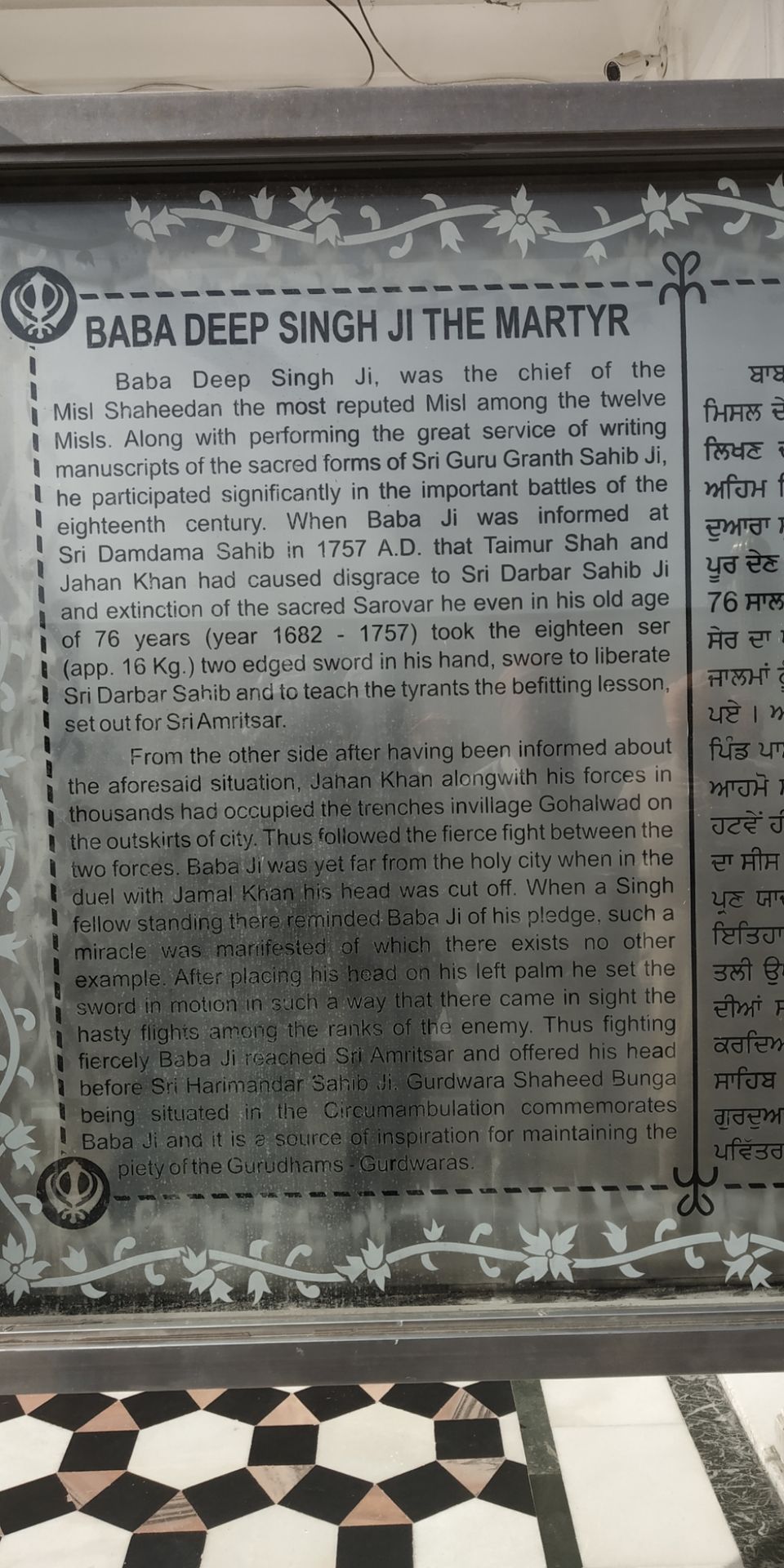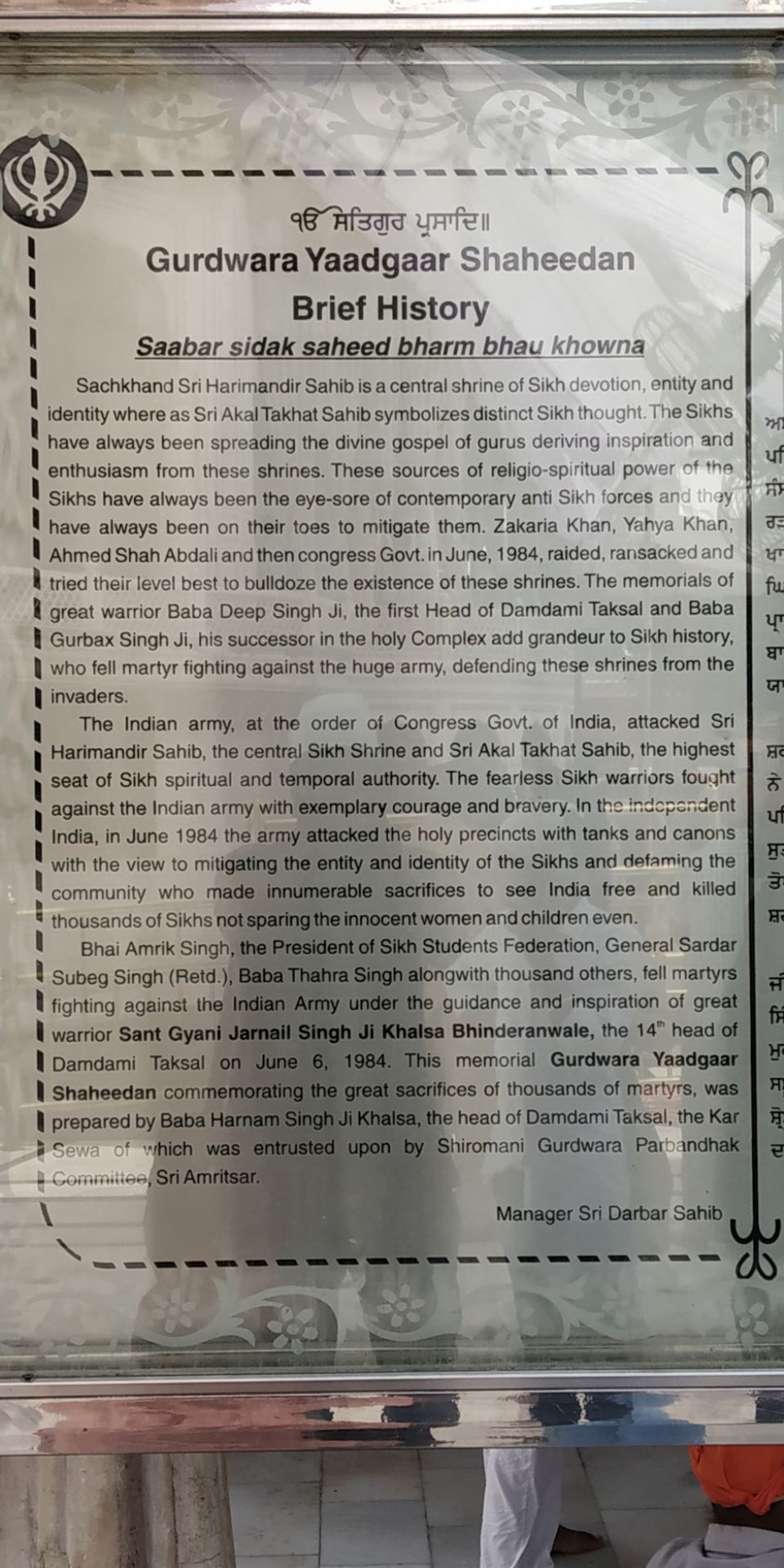 completed the  darshan inside the main temple after waiting of 30minutes. Seems that was too early, one of my friend said it will take more than 3 to 4 hrs sometimes. As we went little early in the morning so finished it fastly. Now comes the main special thing , called Langar. Free food provided by the GURUDWARA.. it's the best thing , it will be served in a langar hall almost whole day with capacity of 500 people at a time. It was so tasty , I have tasted soft roti made with ghee with dhal n desert with kheer .
🅹🅰🅻🅻🅸🅰🅽🆆🅰🅻🅰 🅱🅰🅶🅷 :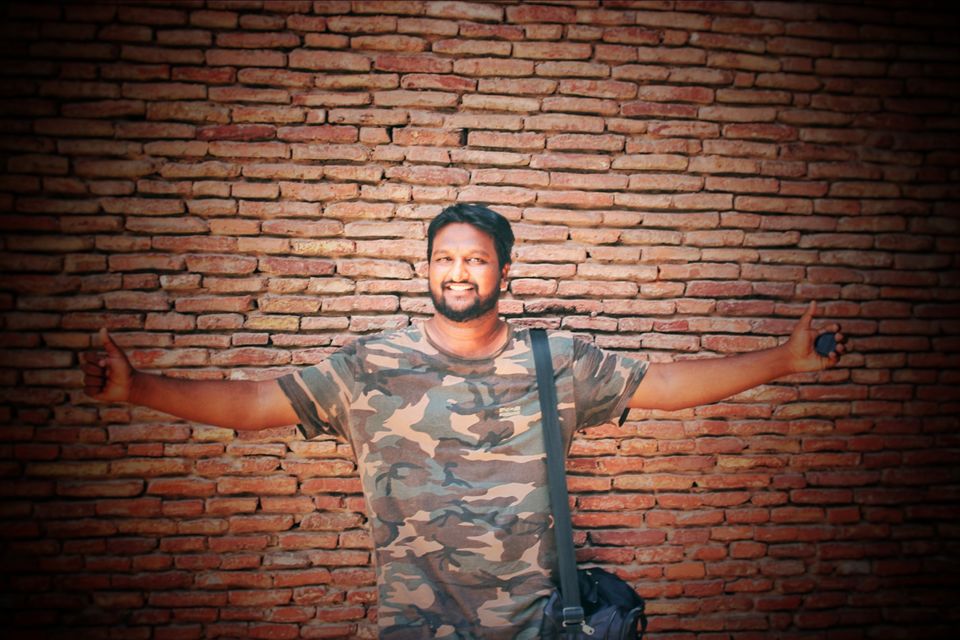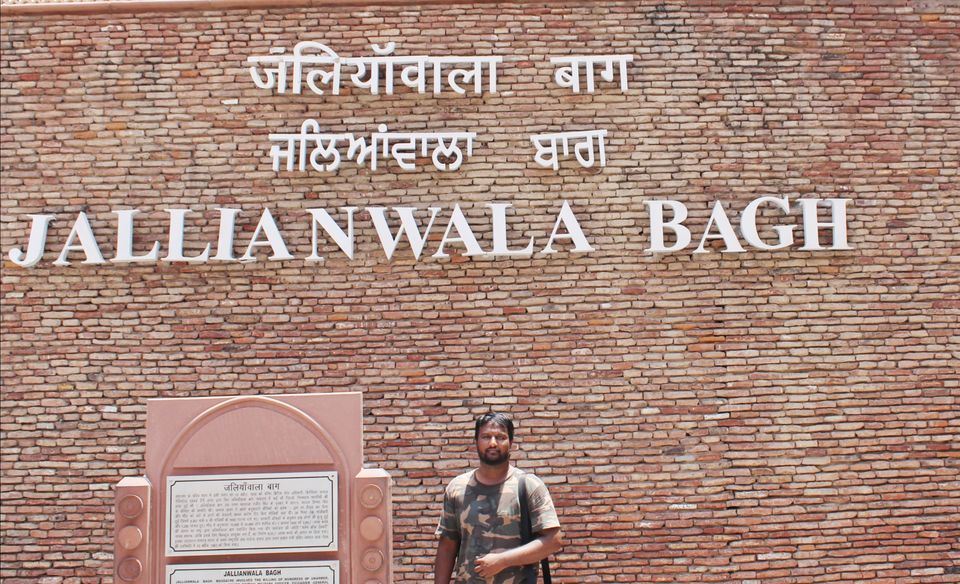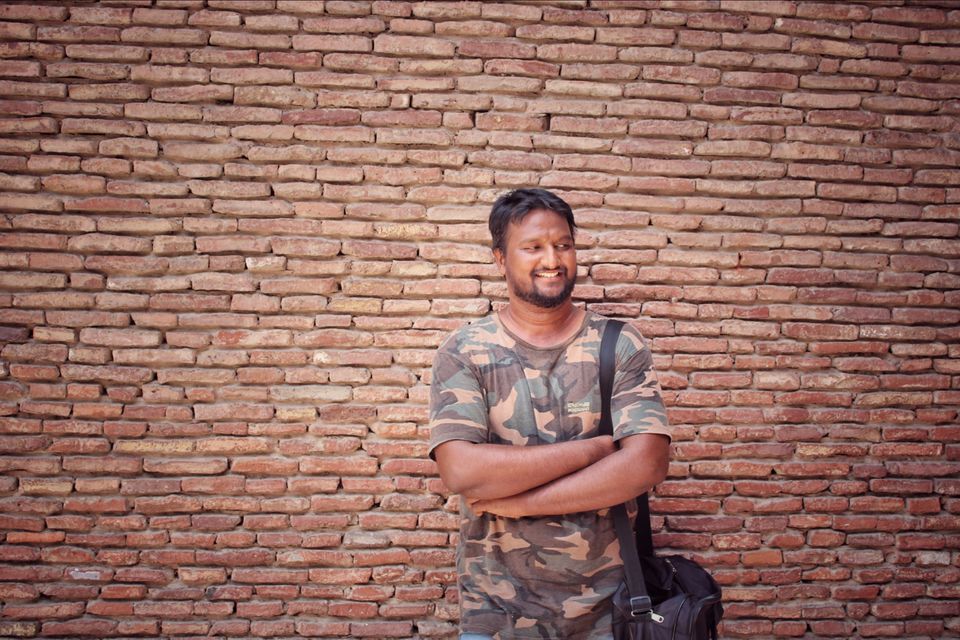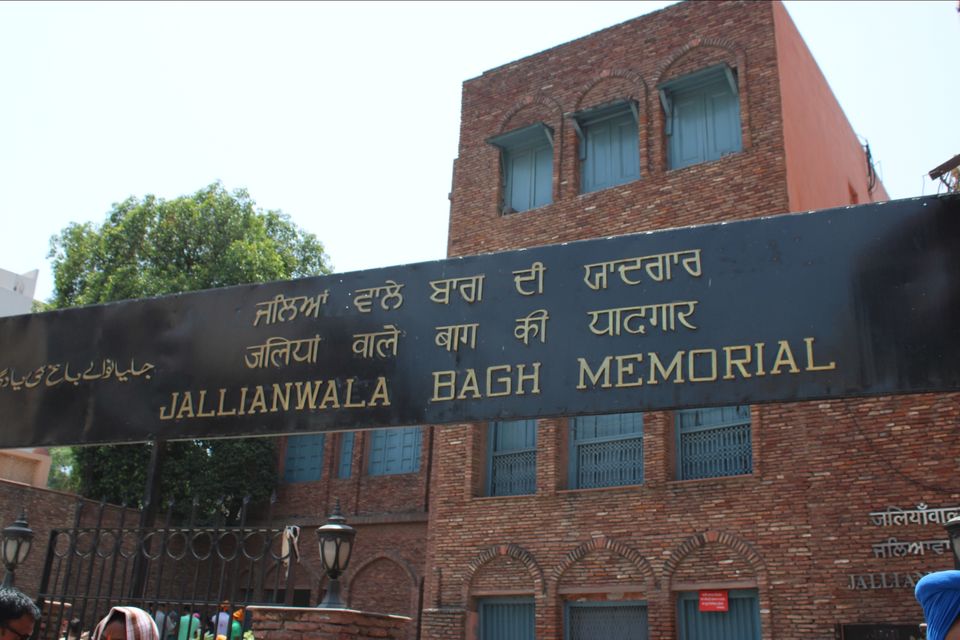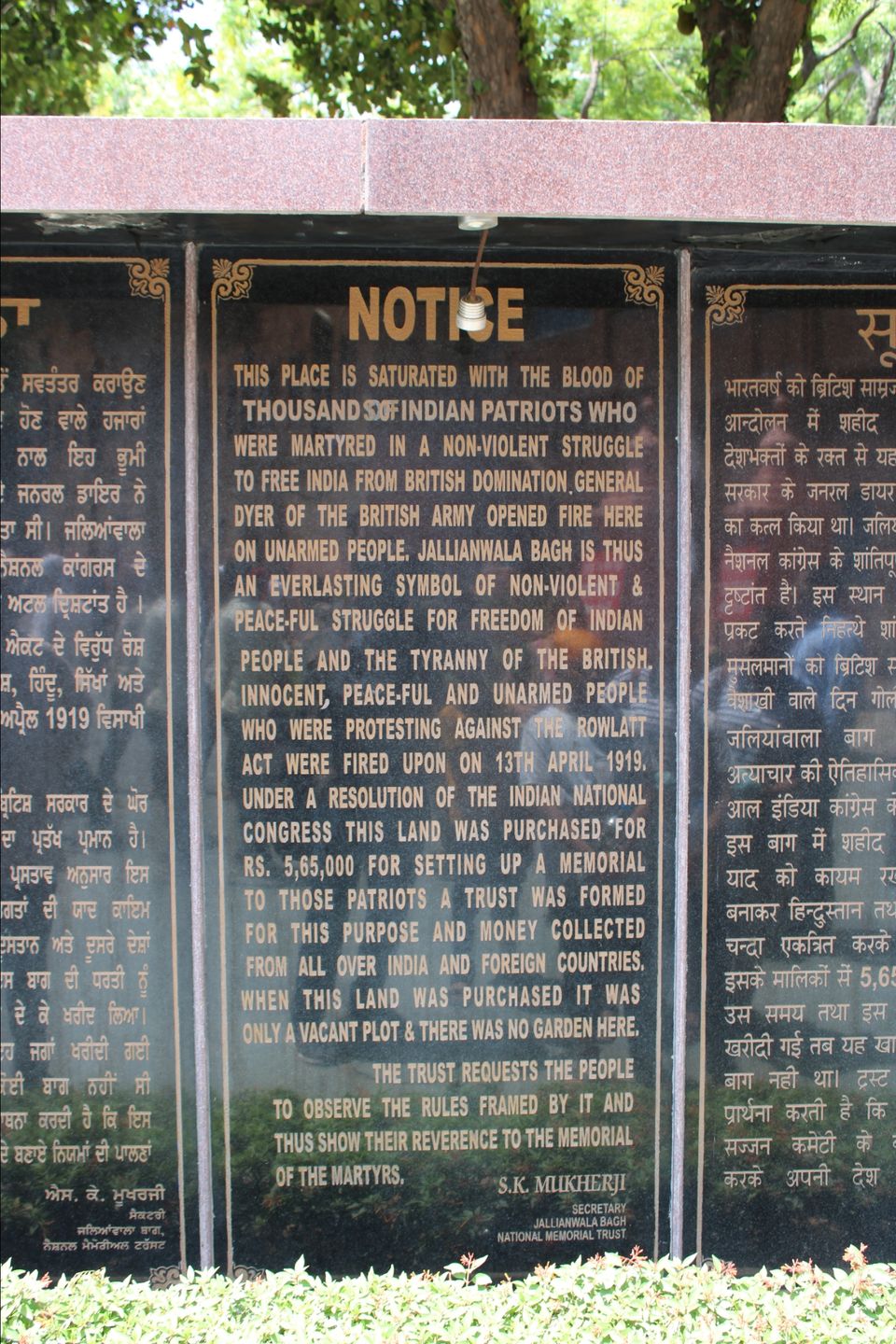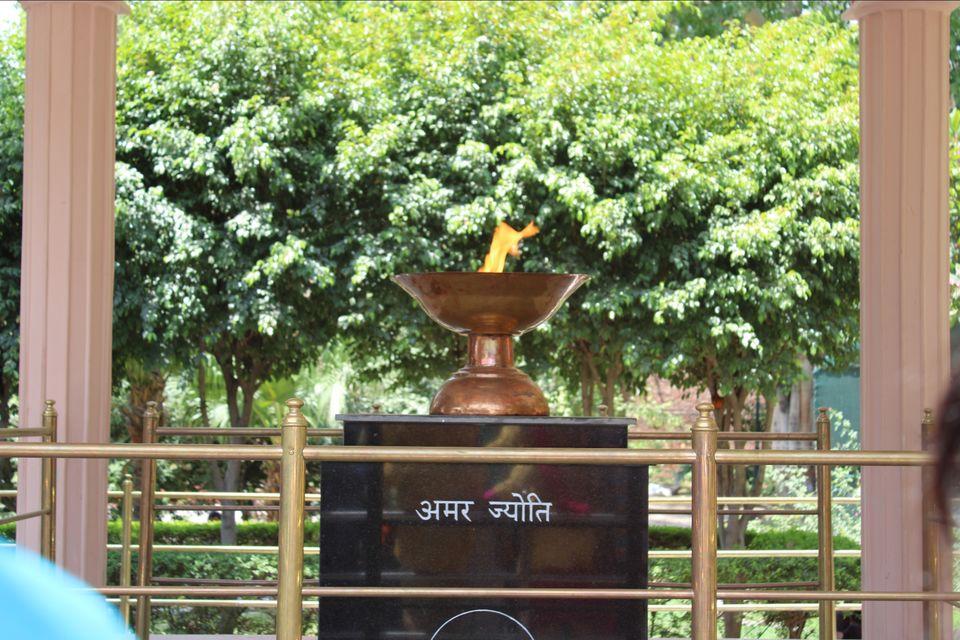 Jallianwala Bagh unfolds the story of the most infamous massacre during the British rule that left a deep scar on Indians. Spread across a sprawling area of 6.5 acre, Jallianwala Bagh is a public garden situated in the pious city of Amritsar in the state of Punjab. Holding immense national importance, this memorial site was inaugurated on the occasion of Punjabi New Year on 13th April in 1961 by the then President of India, Dr Rajendra Prasad. Owing to its historical significance, Jallianwala Bagh tourism has attracted every tourist visiting the state. Almost every Indian knows the history of this Amritsar slaughter. Almost more than 1000 were killed.
Opening times - 6.30 am to 7.30 pm.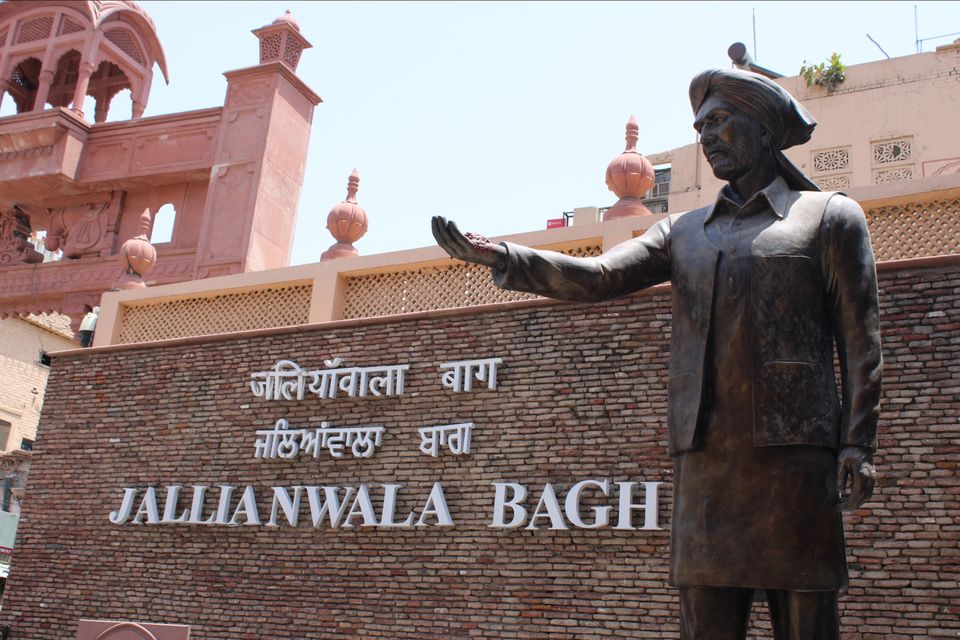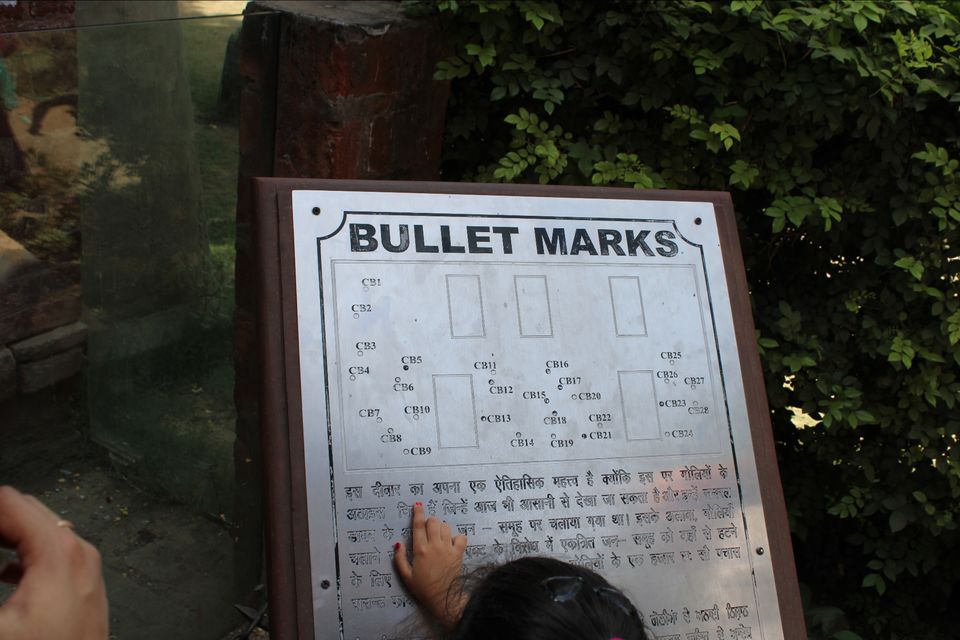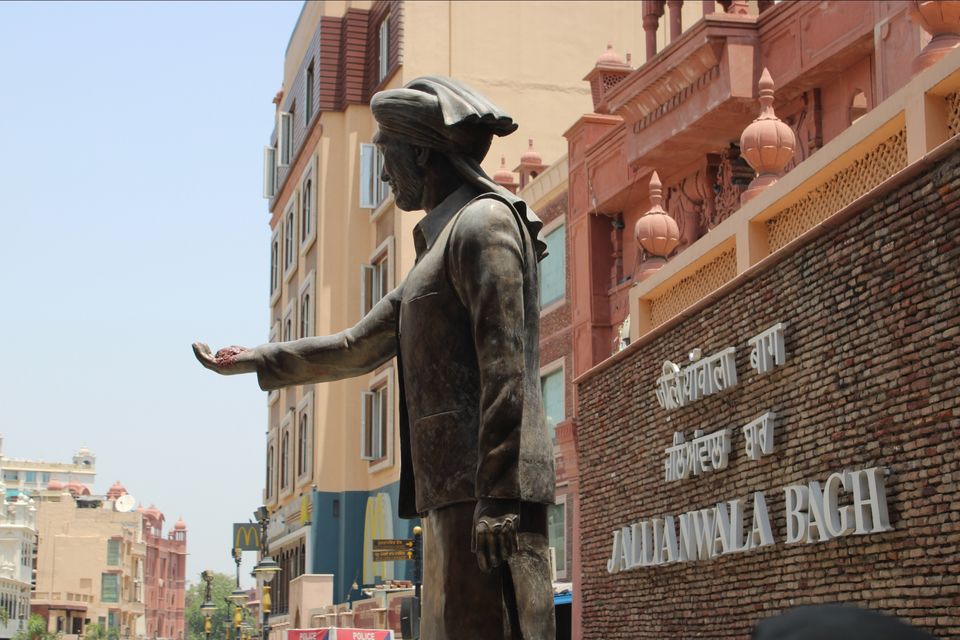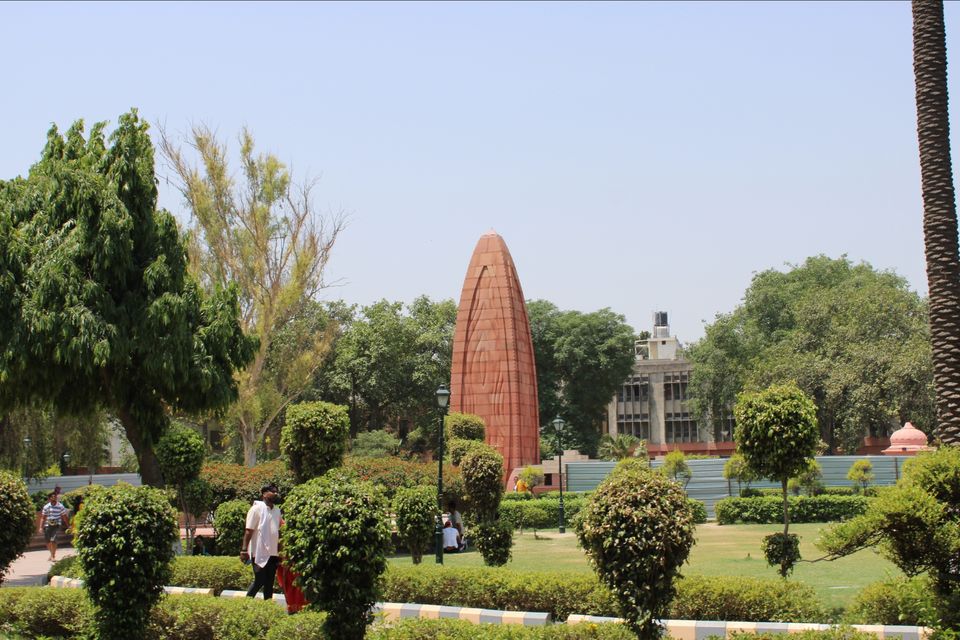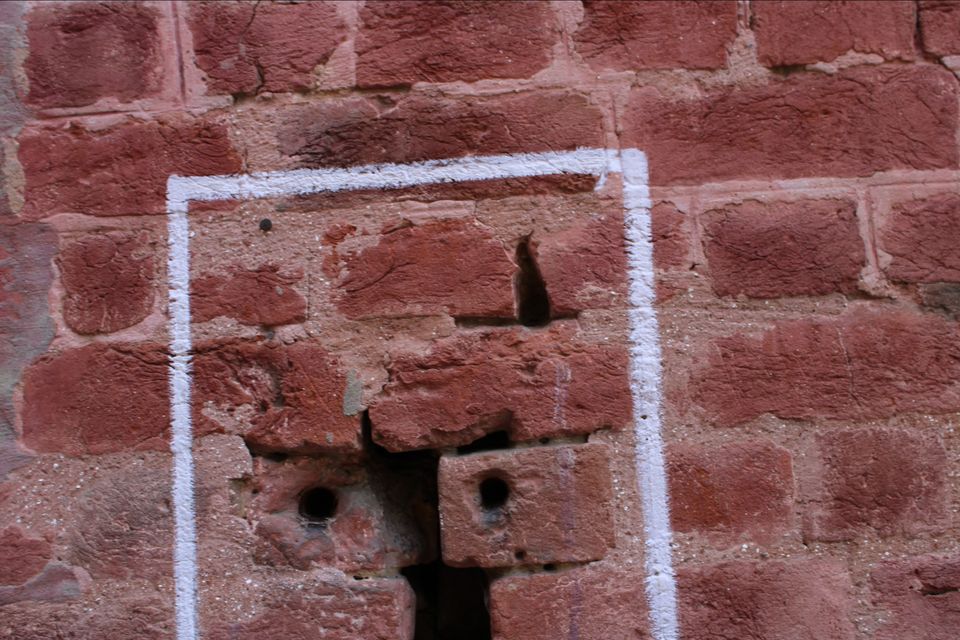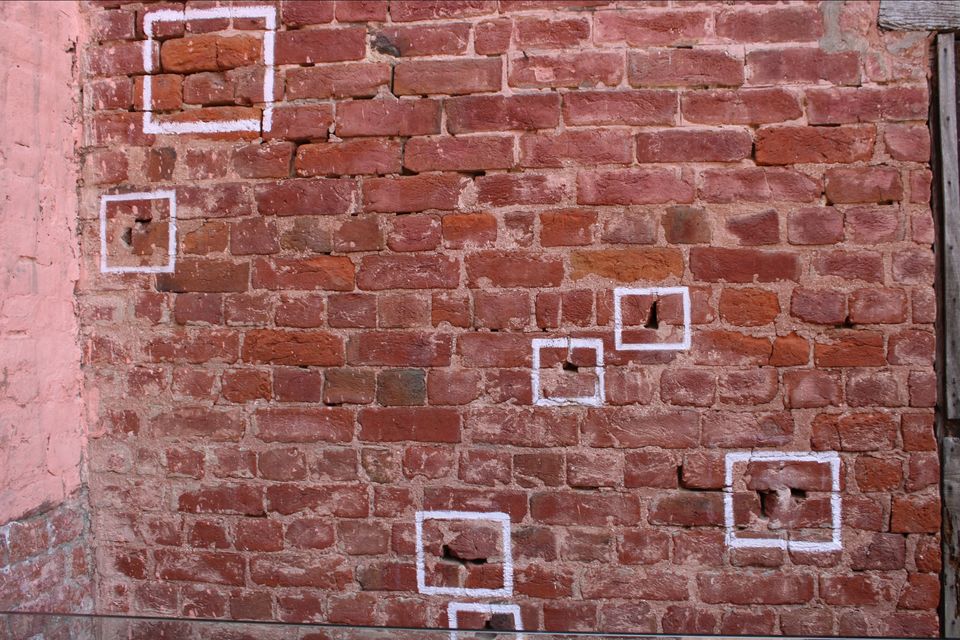 🆆🅰🅶🅰🅷 🅱🅾🆁🅳🅴🆁. :::
anyone can easily come from golden temple to WAGAH border my means of share taxi, which is budget friendly, taxi walas will be calling people to the WAGAH..  no problem in transportation.
   
         Finally we reached the most awaited .. retreat ceremony at WAGAH BORDER . We reached there by 4.pm. It took so long time to go to front in que for checking. may be we have to come here early so that we can escape que. No bags , chargers , even power banks are not allowed. I thought like they will allow camera bag , n after long waiting. They sent me back to deposit bag in cloack room.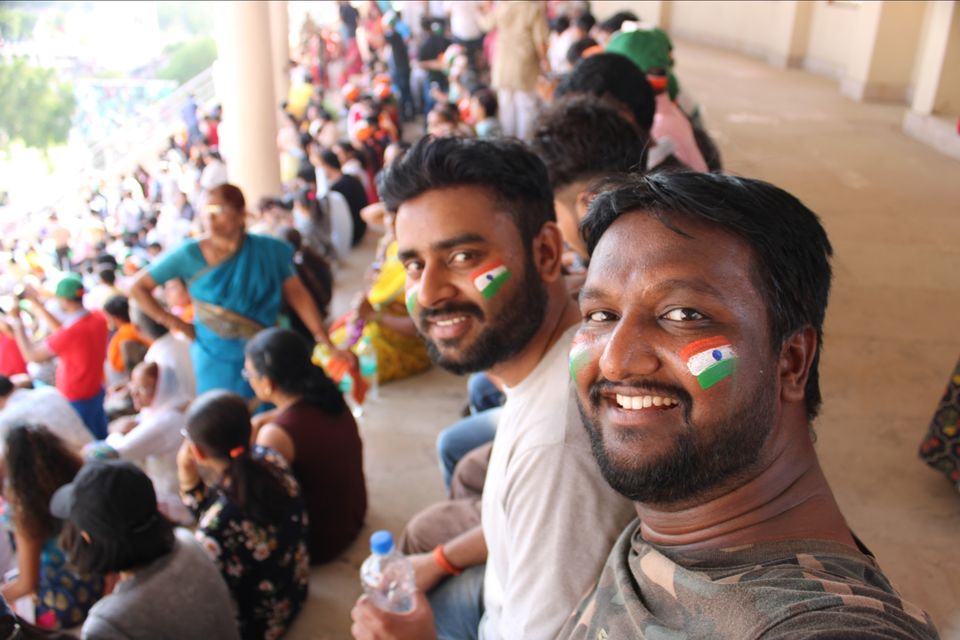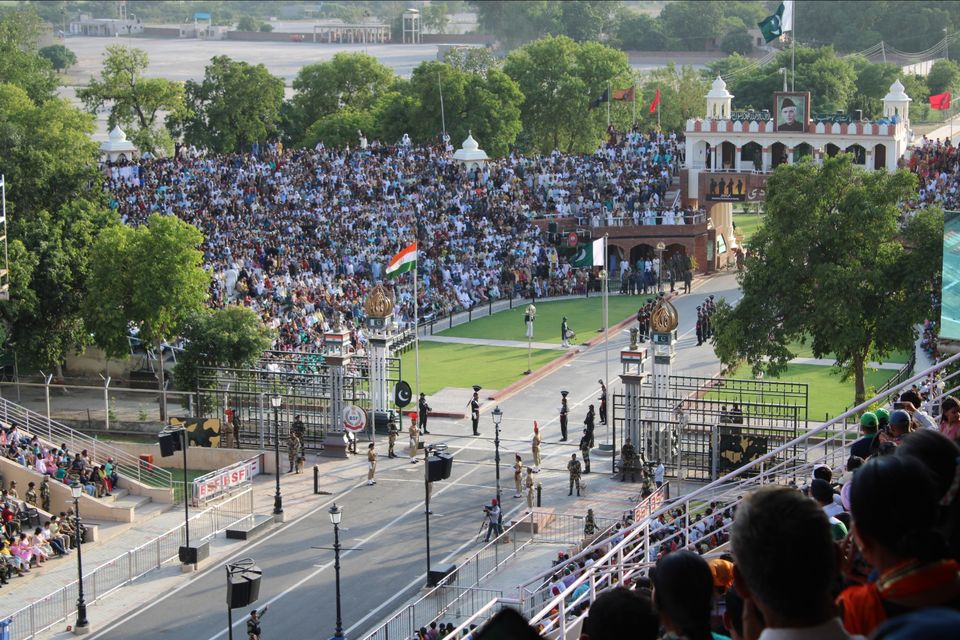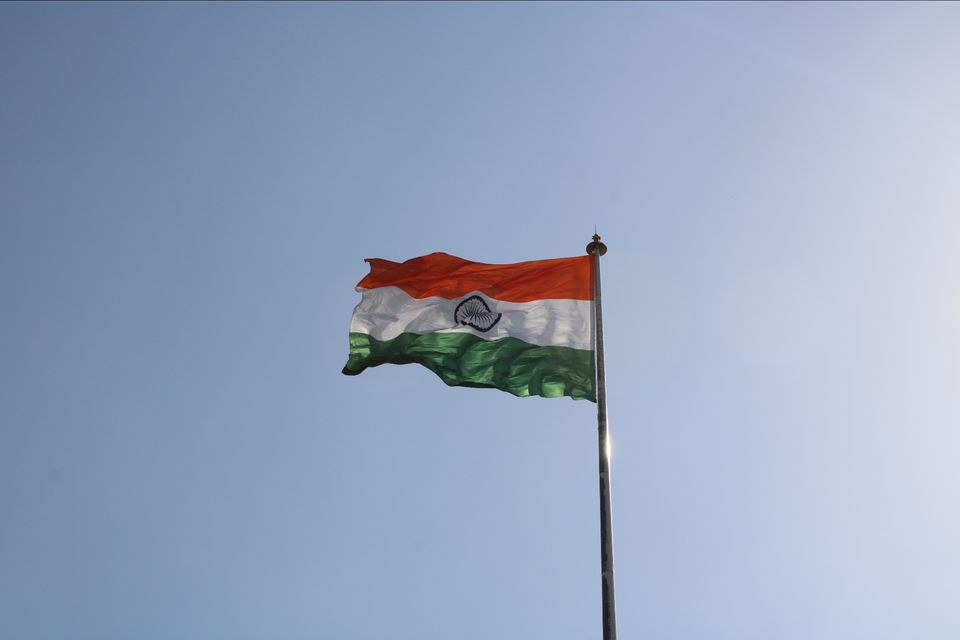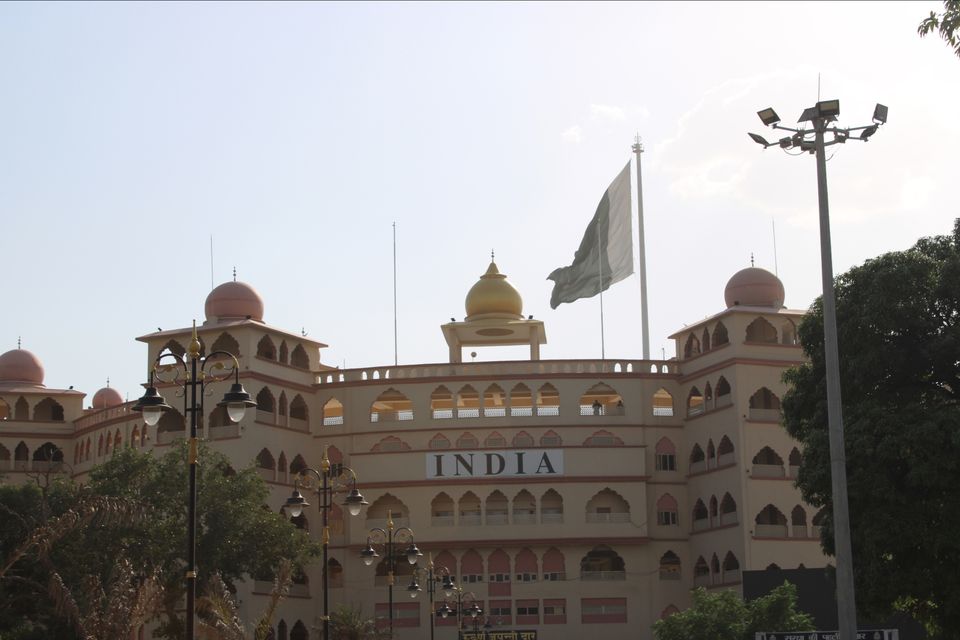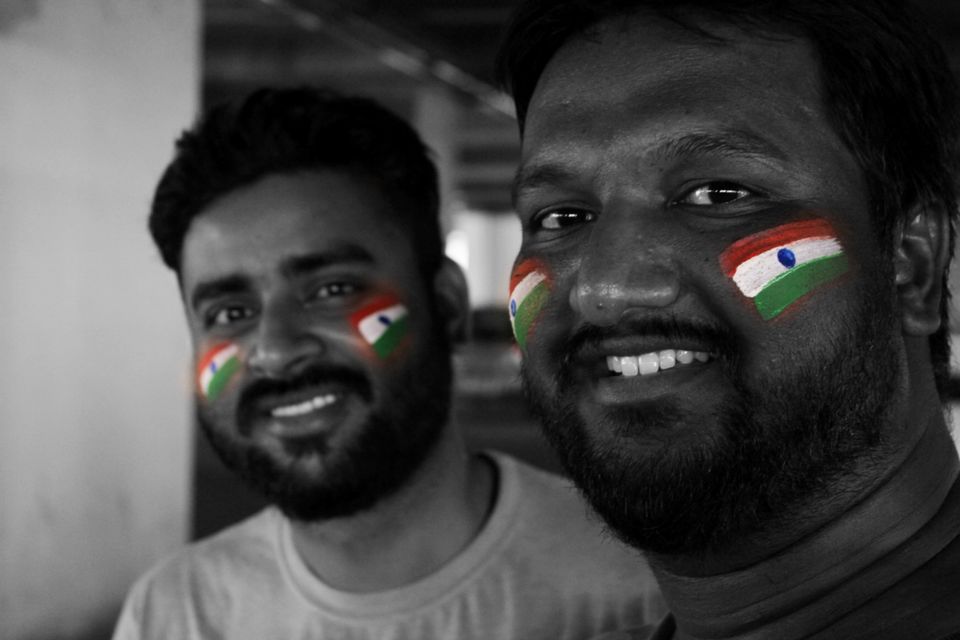 The whole retreat ceremony was too good, made me soo patriotic, not only me . . Everyone in the stadium was shouted like anything... With  Bolo Bharath maatha ki jai .. slogans . 
    The drill is characterized by  rapid dance like manoeuvres and raising legs as high as possible, which have been so "colourful". It is a symbol of the two countries' rivalry, as well as brotherhood and cooperation between the two nations.
      Here ended the trip of Amritsar. N started back to the place where iam doing my MDS..   
.
.
. FOLLOW ME IN INSTAGRAM AND IN TRIPOTO FOR MORE travel blogs..n feel free to ask me if u need any help with the trip to Amritsar..
Follow me on Instagram! Username: dr.travellerguy
https://www.instagram.com/dr.travellerguy?r=nametag