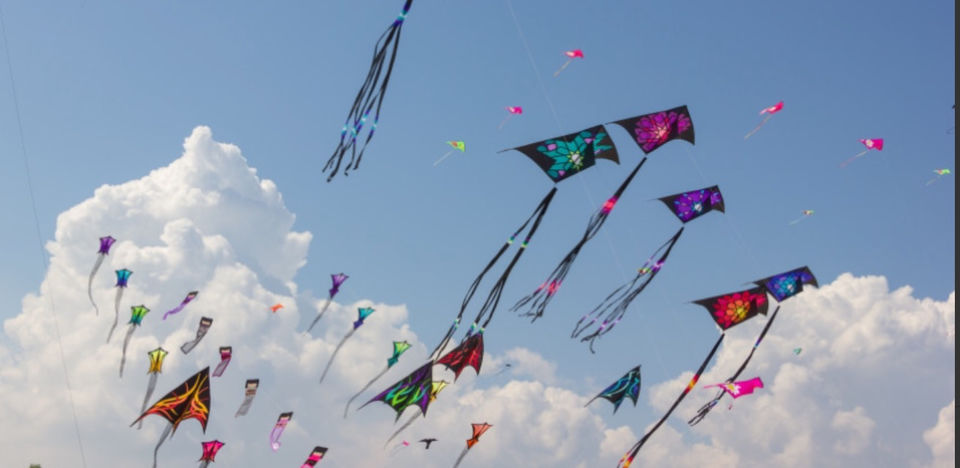 It is always fortunate to know peculiar and unheard tradition of any country.
Good Friday to most Bermudians is more about flying kites on the beaches,hotels etc.. enjoying festive atmosphere and having traditional delicacies Fish Cake and Hot cross buns. For this day Bermudians make different kinds of kites of various sizes and shapes. Most of them are hexagonal or octagonal in shape.
They are made of colorful paper tissues, wood or stripped bamboo sticks, strings and metals. You will find many shop-bought ones as well with shapes of dragons, minions, sharks and lot more. These kites usually have a long tail that helps to balance it during flight. There are some of the kites which are very huge.
However, there are many places in Bermuda where you will see lot of families gathered around , but as we told by one of the local to chose Horseshoe bay beach for kite flying.
Horseshoe Bay is the most famous beach in Bermuda. It has been rated the #8 beach in the world.Perhaps this is the biggest spot chosen for kite flying .This beach remains full with people from all over the island... lots of islanders with families and tourists.Along with kite flying, there will also be live performances from some of Bermuda's top entertainers and a competition to find the best fishcake. Other activities include Bermudian games such as marbles, races and the KiteFest Easter Egg Hunt. It seems a perfect day and weather for kite flying at the beaches .Several kites of different colour flew in the sky and it makes the sky blooming.
Nonetheless ,we wish to increase the quality and scale of KiteFest in order to increase awareness of Bermuda and their rich cultural heritage, both locally and internationally. KiteFest is a great opportunity for a signature event in the shoulder season that can definitely attract awareness ,tourism and participation from each of our gateway cities and countries.