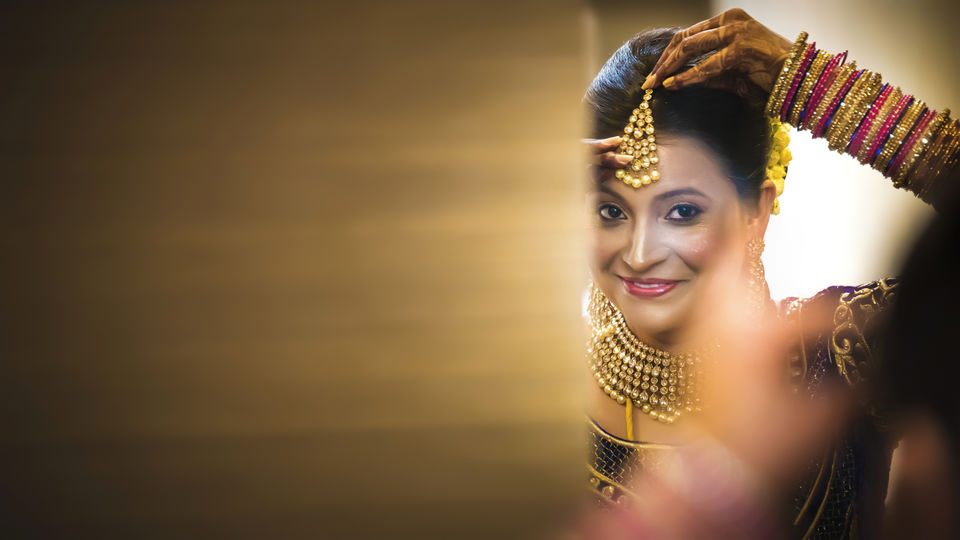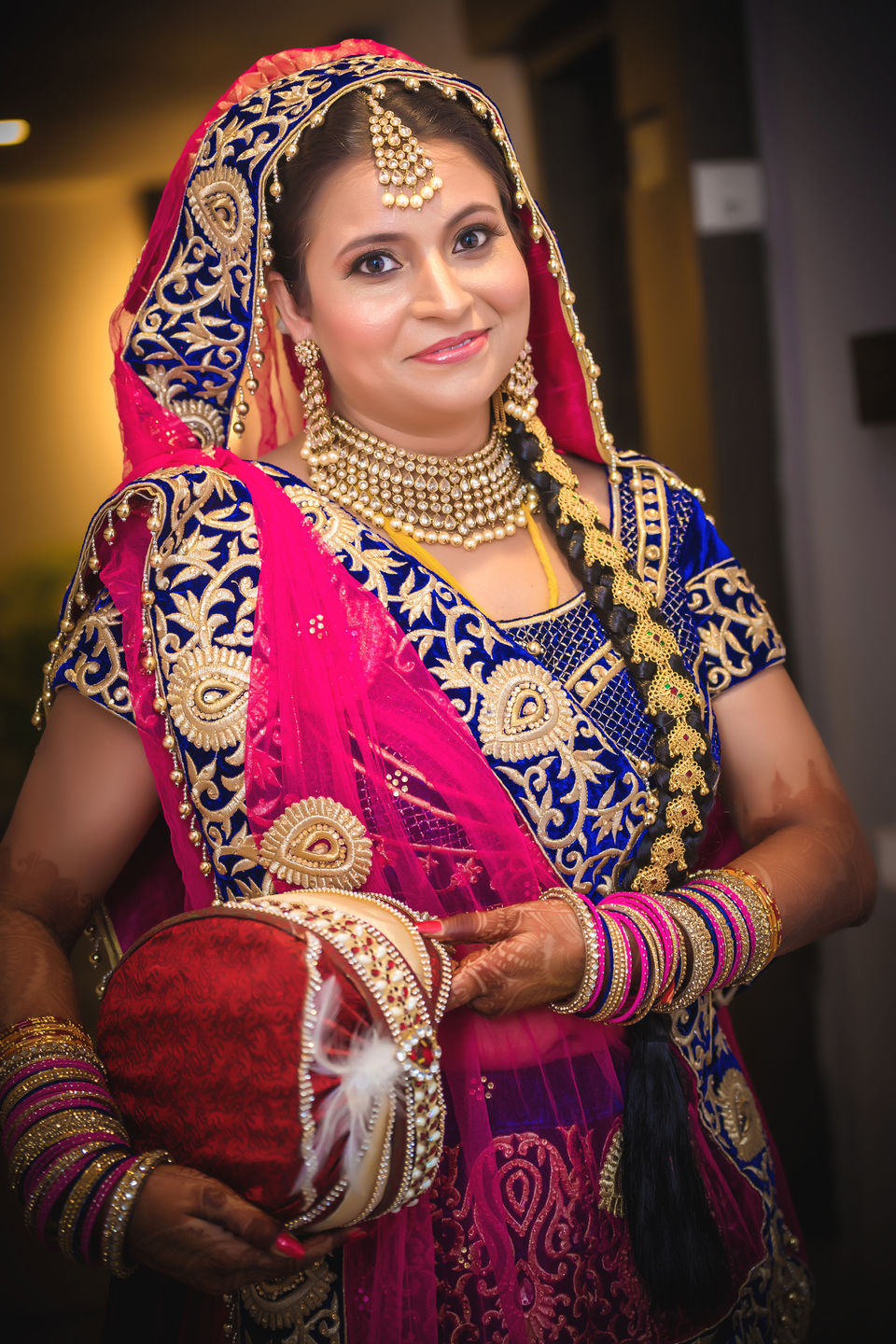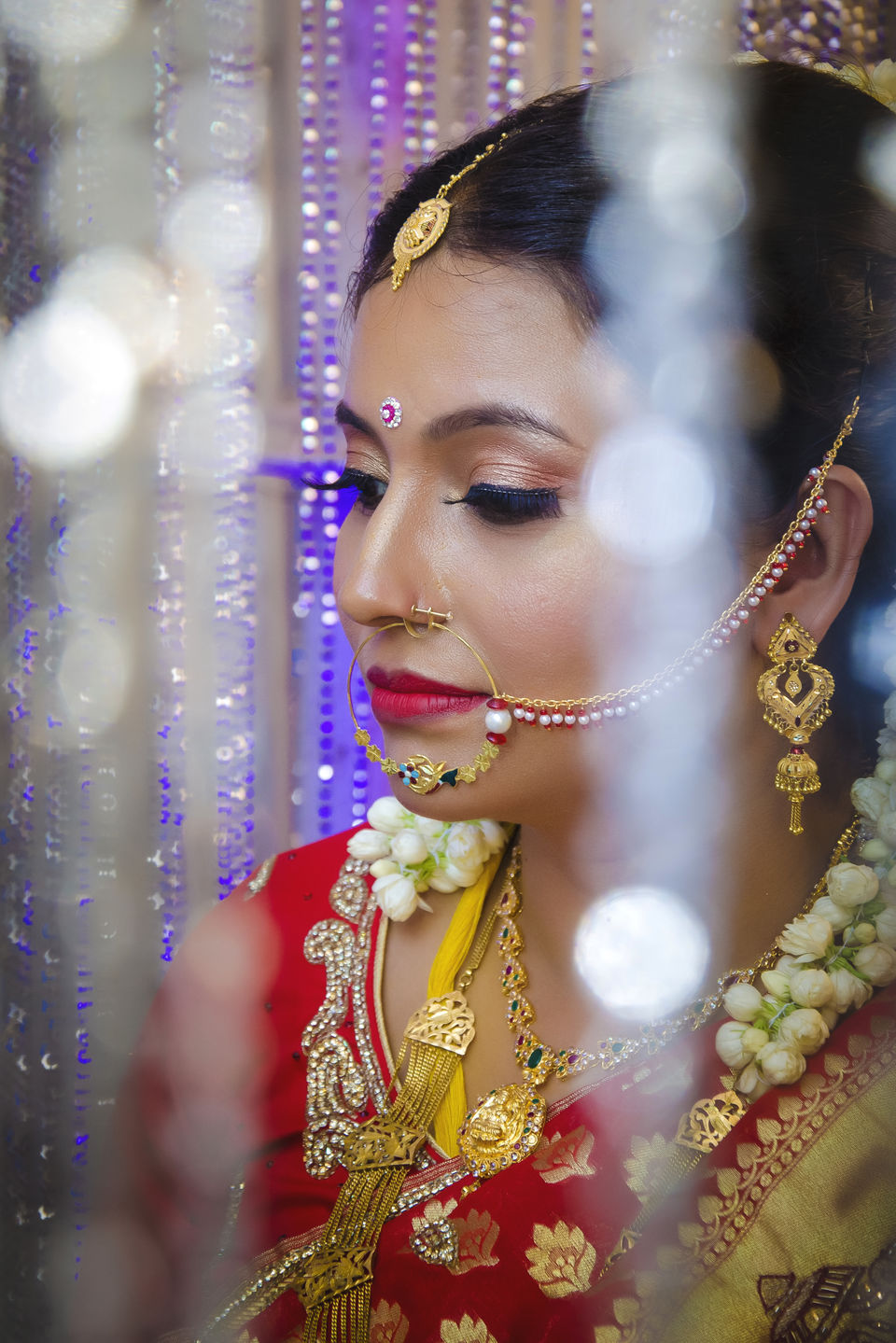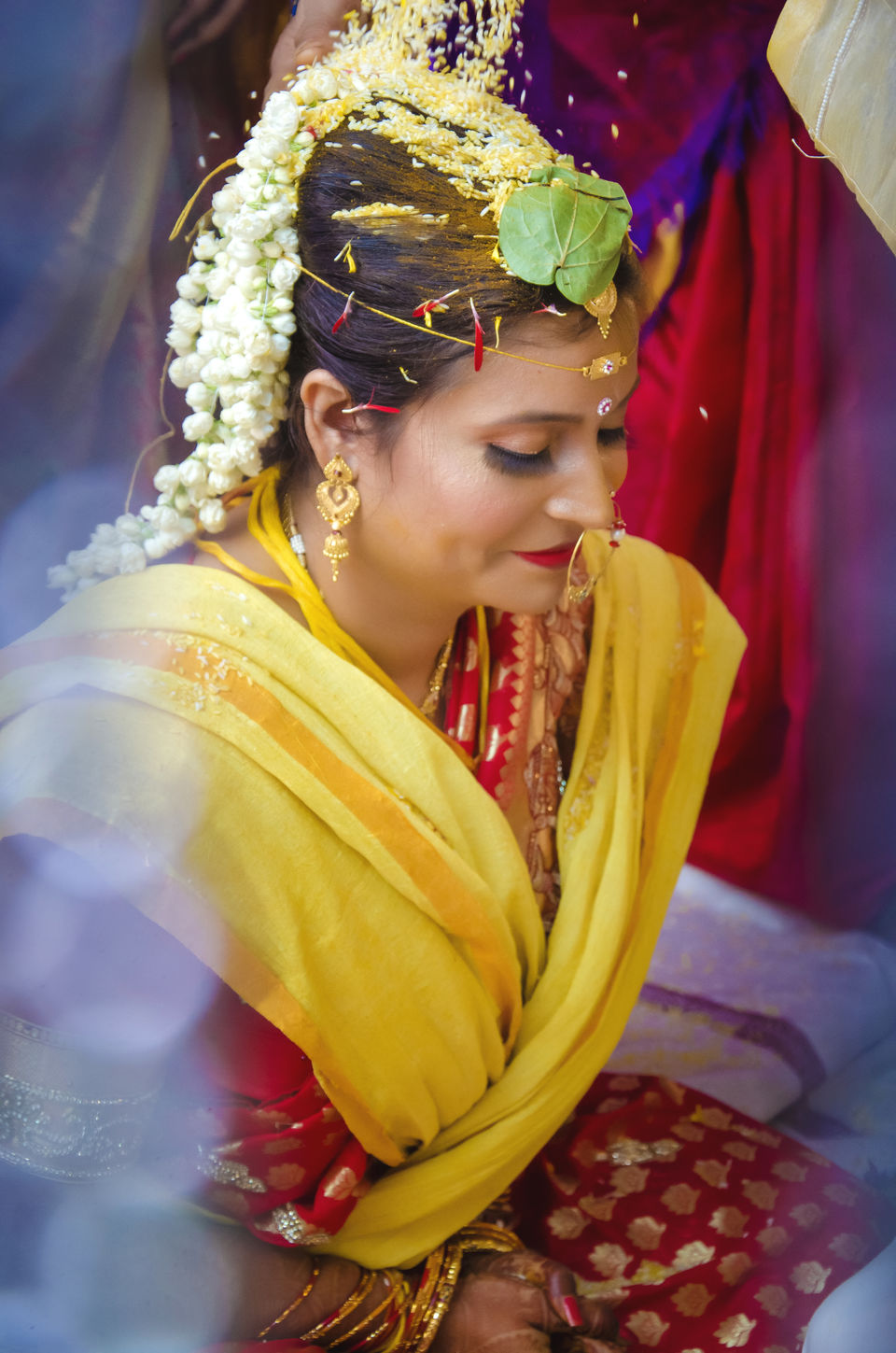 There is only one happiness in life: to love and be loved.The most precious possession that ever comes to a man in this world is a woman's heart.Your work is going to fill a large part of your life, and the only way to be truly satisfied is to do what you believe is great work... I have a strong believe that all beautiful women must put their best effort to pic up all things possible to incorporate goodness for this great day. A day of great association between two souls , yes!! I am talking about the day your marriage. Marriage plays an important role in everyone's life .... and so that the start. A successful marriage requires falling in love many times...It could be by looks, presentation,perceptional or by any other way....So no options taking even a single chance. Sometimes the other person's happiness is more important than your own....and at times its just your own happiness that matters...Here is a list of Indian destinations which will add value to transform the wedding day...... just perfect.
Wedding!!!! hurry up girls it's your wedding day arriving, the most awaited day of your life. Wedding outfit is the foremost thing comes in every girl's mind after getting engaged is the bridal outfit. Jaipur/Lucknow/Delhi are the two world class destinations in India famous for their hand crafting on the beautiful fabric from where any girl can pic up the divine attire for her big day. There are outlets and workshops where it can be orders and customized. These markets have a wide range and are good at keeping the faith of their customers. So many questions arise in your mind like what should be the color of wedding lehenga, material, embroidery, dupatta, blouse before this what disturbs you most is from where to buy bridal lehenga. Just Relax!! take a deep breathe and have a look at the best list of top bridal lehenga shops in Jaipur and Lucknow which suits your pocket.

Aza Fashions (Jaipur/Lucknow) curates the finest in Indian fashion and represents the pinnacle of modern luxury and service. Founded in 2005 by Dr. Alka Nishar, Aza has become a leading fashion authority in India. Theirs envision bringing Indian craftsmanship to the forefront of global retail and are committed to delivering an extraordinary shopping experience.Vasansi Jaipur is a place where a rich color palette, dreamy fabrics, artisanal prints, masterful craftsmanship and exotic patterns from a cheerful melange. They feel gifted, for the heritage bestowed upon them, possessing expertise over priceless handicrafts exclusive to Rajasthan, continually endeavoring to preserve these fading artforms. Vasansi Jaipur is inspired by Jaipur's unique and beautiful heritage. Every bride wants to look stunning on her dream day and Vasansi Jaipur provide them a royal bridal outfit to make them look like a princess.Zari is founded in mid-2005, Zari has established itself as one of the leading players in women ethnic wear. Zari captures the elegance of India's vibrant culture, regal legacy and the skillful details in unique craftsmanship. Zari specializes in bridal wear, with intricate and splendid hand embroideries being the forte. The charming balance of aesthetics, traditions, and class can transform any women into a diva on her wedding.Ranas -Lehenga is a common outfit for any wedding or engagement party but to look not common find Ranas latest designer wedding lehengas. There is an exclusive range of lehengas with so many colors and fabrics, explore your sense of design and select any partywear lehenga, lehenga choli, Rajasthani rajputi poshak for particular event or function.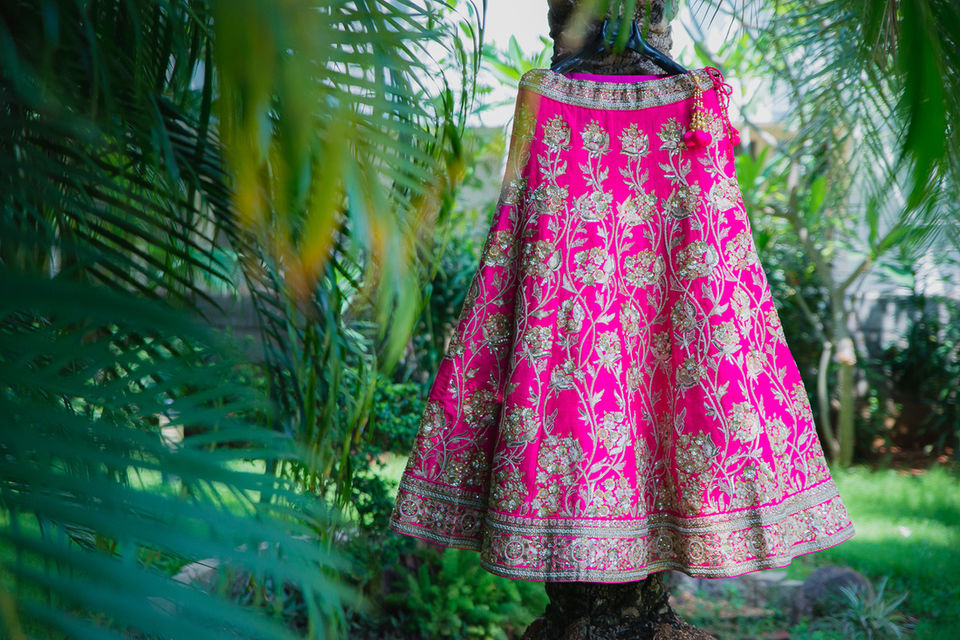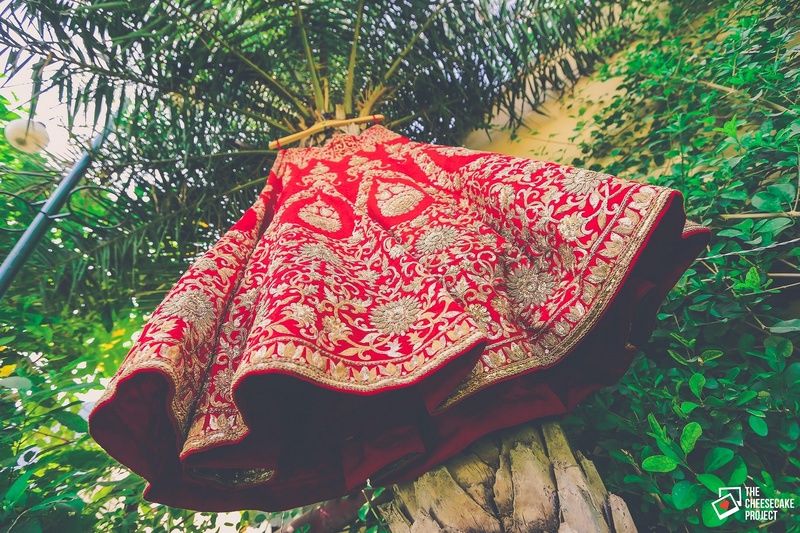 Similarly Lucknow is also known for its art work , Zardozi, and Chikenkaari. It adds lot of value and class when a bride is getting her Big Day Attire from Lucknow. A lot of royal sense of handling that costume automatically invoke in the mind of people. Calcutta in style at Hazratganj, Lucknow offers latest contemporary designer-wear, bridal collection, ethnic wear for all the girls willing to brows it. It has all the options available for creation and customization as per the choice of the customers.Sugnamal Creations is leading premium ethnic retail stores for men & women. It is know for breadth & depth of exclusive clothing, fashion merchandise, bespoke tailoring & personalized services for providing a unique shopping experience for the customer.For specific chikankari work ADA at Hazaratganj, and Rohia Changamal are the most popular and trusted shops in Lucknow. Small vendors can also do mericals provided one should have sufficient time to search for them in narrow lane of Chowk. I picked up my bridal outfit from Lucknow and Night wedding outfit completely customized from Delhi.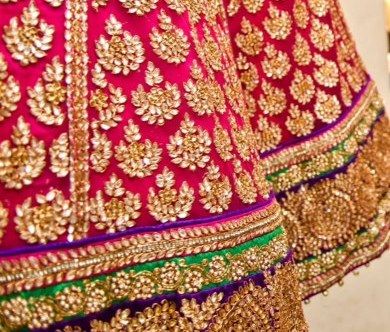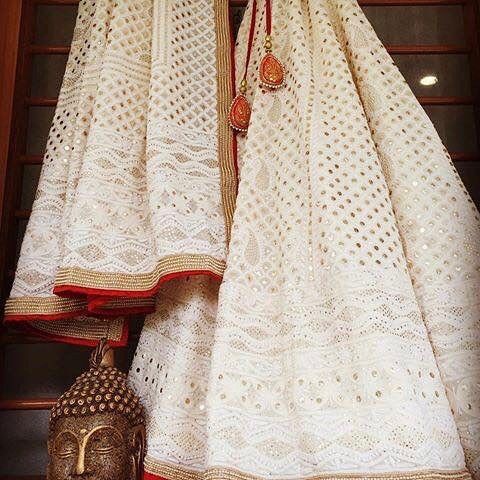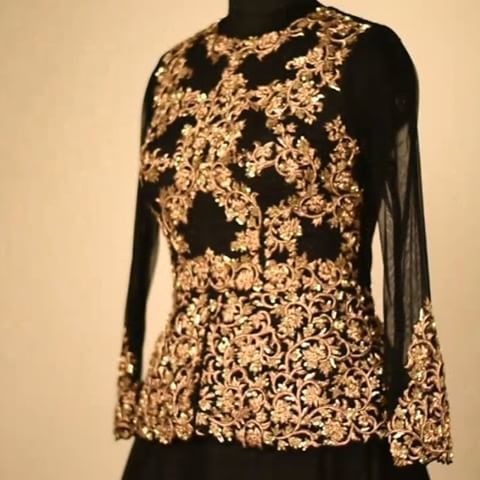 Delhi once it comes to picking up your favorite stuff Delhi is the hub of all designer studios starting from South Ex Phase I/ Carol Bagh & going till Shahpur Jat (the urban village of South) /Lajpat Nagar and beyond. Everywhere you will find one of the best things as per your budget and will also meet your expectations.

Chawri bazar at Delhi, Mumbai Gaywadi and Charminar Hyderabad market for the selection of your wedding card. Chawri bazar is a specialized wholesale market of brass, copper and paper products.It was the first wholesale market of Old Delhi and still holds the charm. For making it more convenient and accessible to the normal public this place is now connected through Delhi metro railway authority and is placed at yellow line. Mumbai Gaywadi is predominantly a Gujarati wholesale paper market where you will get to see enormous variety of all paper based products.I picked up a slot of my Luxury Wedding Card from this market only ...believe you me it won't disappoint you ever. Another slot of Reception Card were picked up from Hyderabad Charminar Market. Outlets for designing and Quality Screen Printing also do Foil and Embossed printing. They even manufacture the cards in Handmade Paper, Satin sheet, Velvet sheet, Khadi sheet.This place can also meet all your expectations in terms of all dimensions you are looking for the invite of your special day.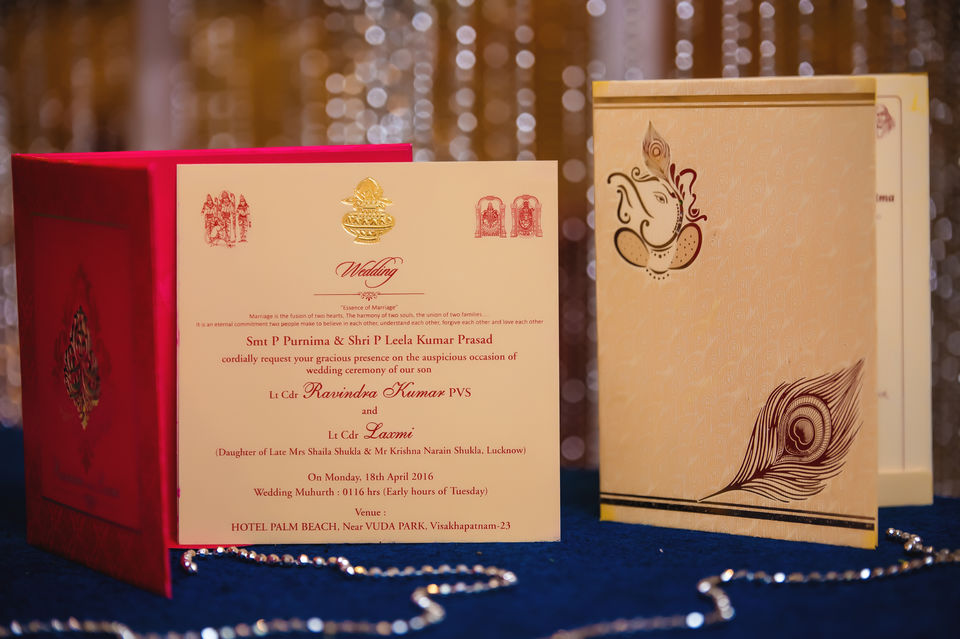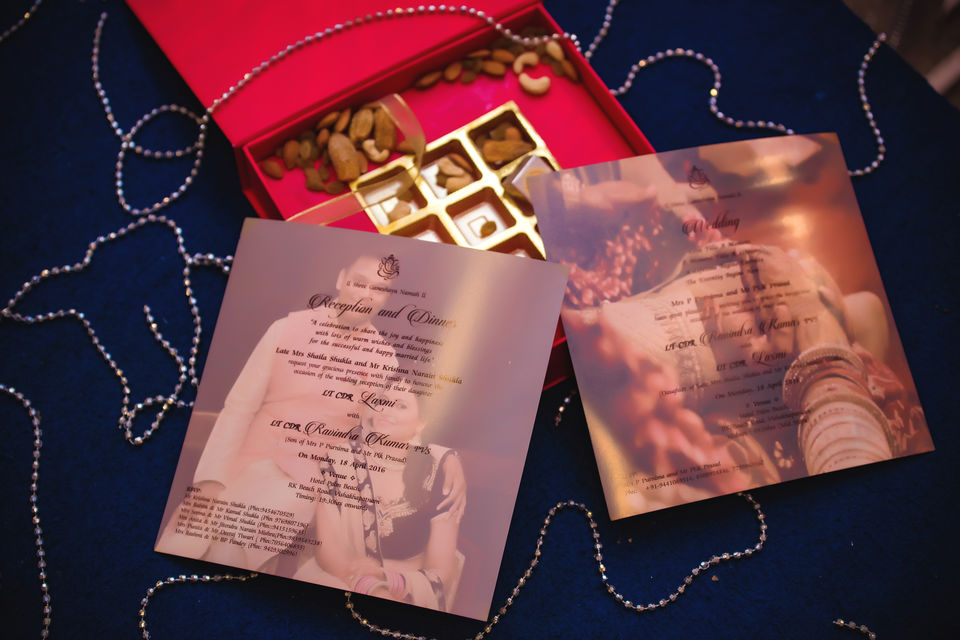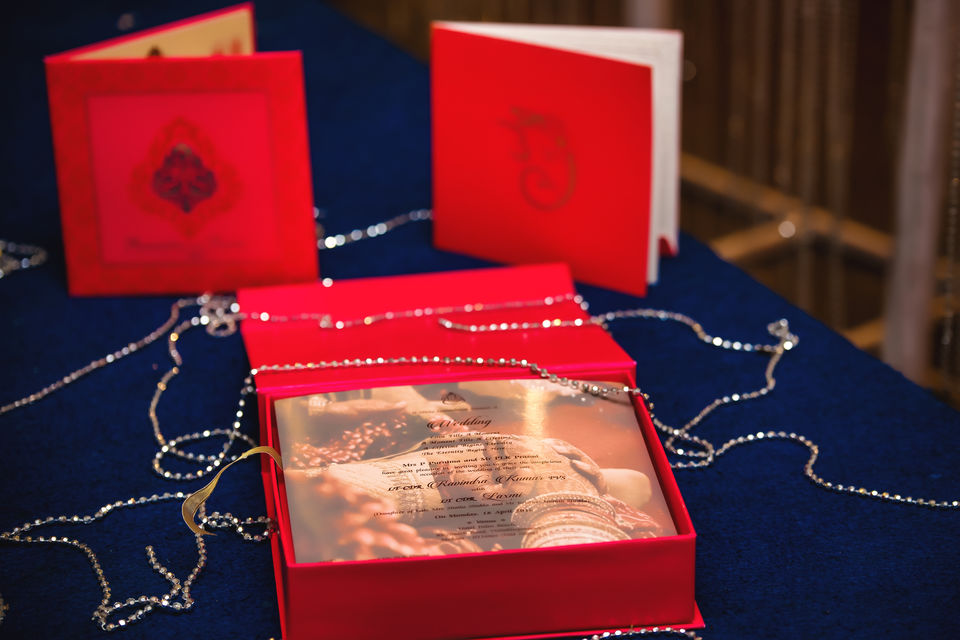 None other than Zaveri Bazaar Situated in Mumbai can beat the jewelry shopping. It will surely steal your heart. Zaveri Bazaar is a jewelry market and a major hub for B2B jewelry industry in Mumbai, India.Located at Bhuleshwar in South Mumbai, just north of Crawford Market, Zaveri Bazaar is a muddle of narrow lanes, dotted with hundreds of jewelry shops that sell gems and jewels, notably Tribhovandas Bhimji Zaveri (TBZ), Dwarkadas Chandumal, Dhirajlal Bhimji Zaveri & UTZ. 65% of all gold trading and dealing in India is estimated to originate from the market.The market houses the headquarters of many jewelry institutions of India including Jagawat Sons(of Mankhush Jagawat) and Tribhovandas Bhimji Zaveri, one of the biggest jewelry retailers of India, established in 1864. All kinds of gems and precious stones are available in the market, ornaments of traditional Indian designs to modern designs made of every possible gem and precious metal. Zaveri bazaar is regarded as being secured because it has CCTVs installed in order to avoid almost any crime, industry is under 24 hr vigilance because it does a huge trade in diamond and also other mettle jewelry.A complete solution to your all Jewelry requirement.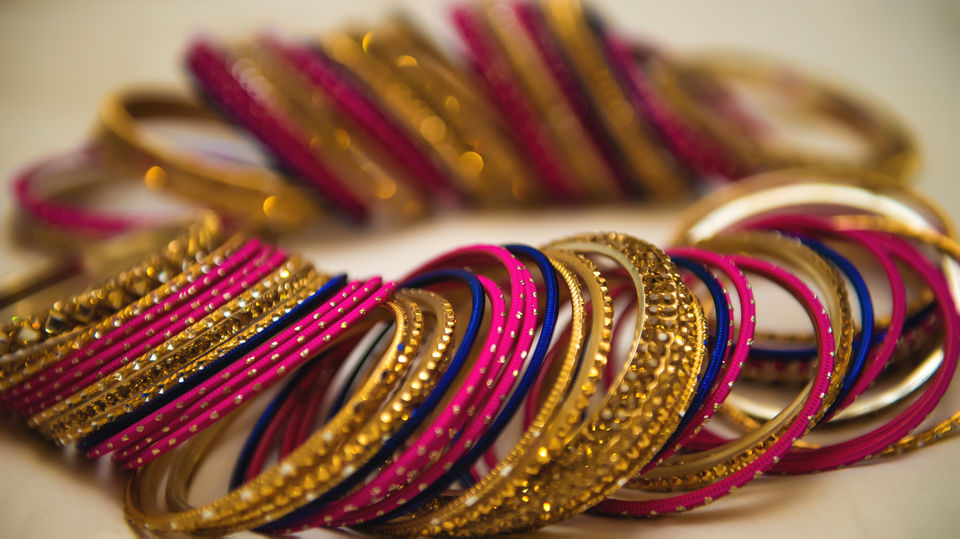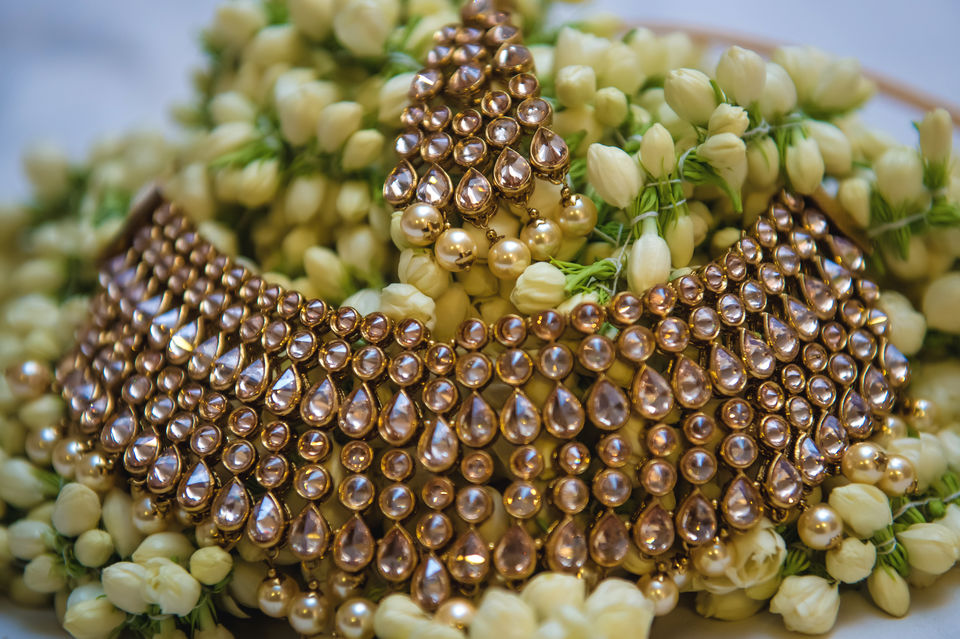 Kaliras From Delhi or Panjab:A pure bride's wedding attire is incomplete without the resplendent Kalira, or Kalirey. It showcases the bride's marital mirth and bliss felt by people around her. The Kalira is not just an accessory, but is an important part of a ceremony that takes place in most of the north-indian weddings. Its not just a jewelry, or a fashion senses, its mainly a very pious symbol for all the wedding ceremonies. The Kalirey ceremony is one of the most fun going ceremonies organized by the women of the household, holding and having them participated in the rituals and customs full of entertainment and splendor. Lajpath nagar market , Shahpur Jat, Panjabi bagh in Delhi are the main markets . In Punjab no wedding is complete without a kalira so its readily available in most of the markets in all colour combinations these days.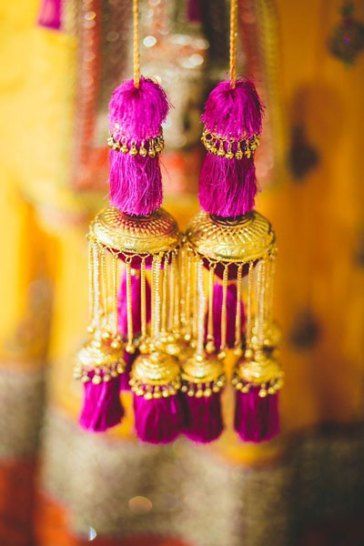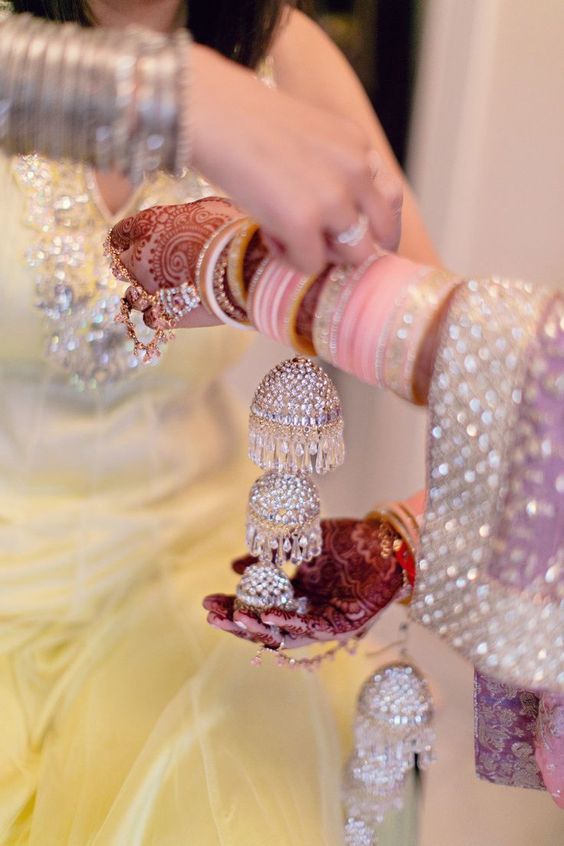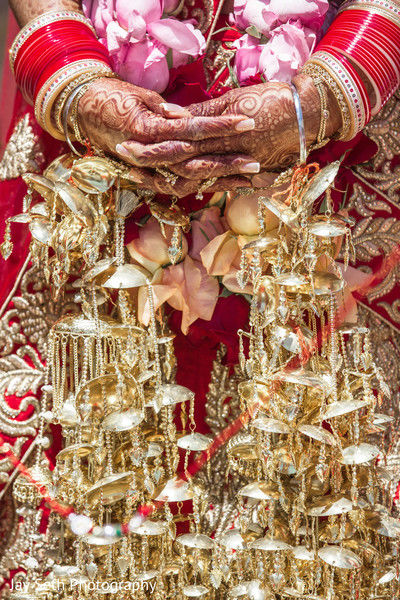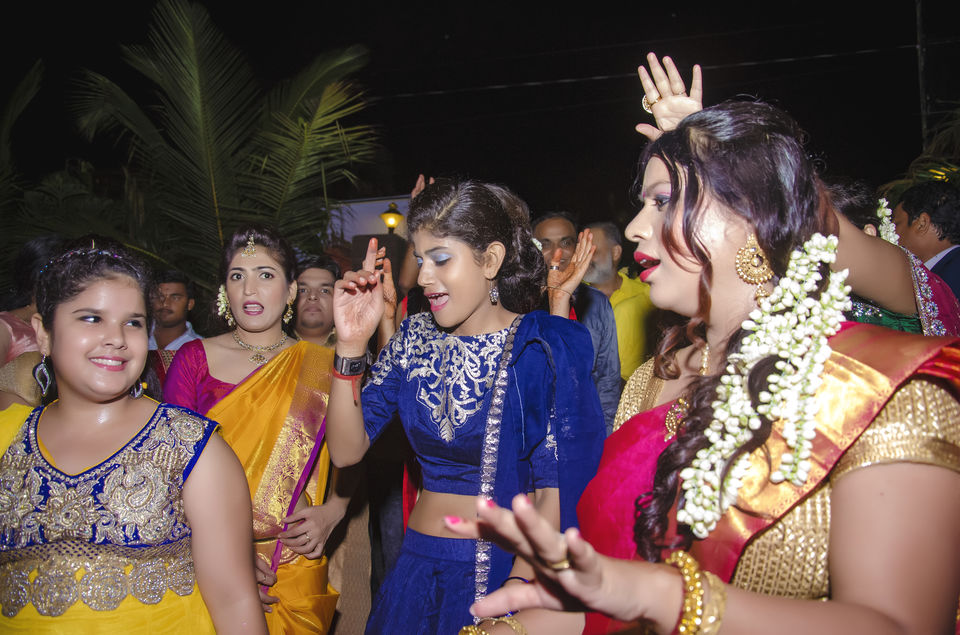 There is no more lovely, friendly and charming relationship, communion or company than a delightful marriage you want. All these thing will add on more enriching memories which will be cherished throughout. Some effort will be remembered forever for this special day. Love is that condition in which the happiness of another person is essential to your own but some attention for your own things will allow the other person to love you till eternity.........