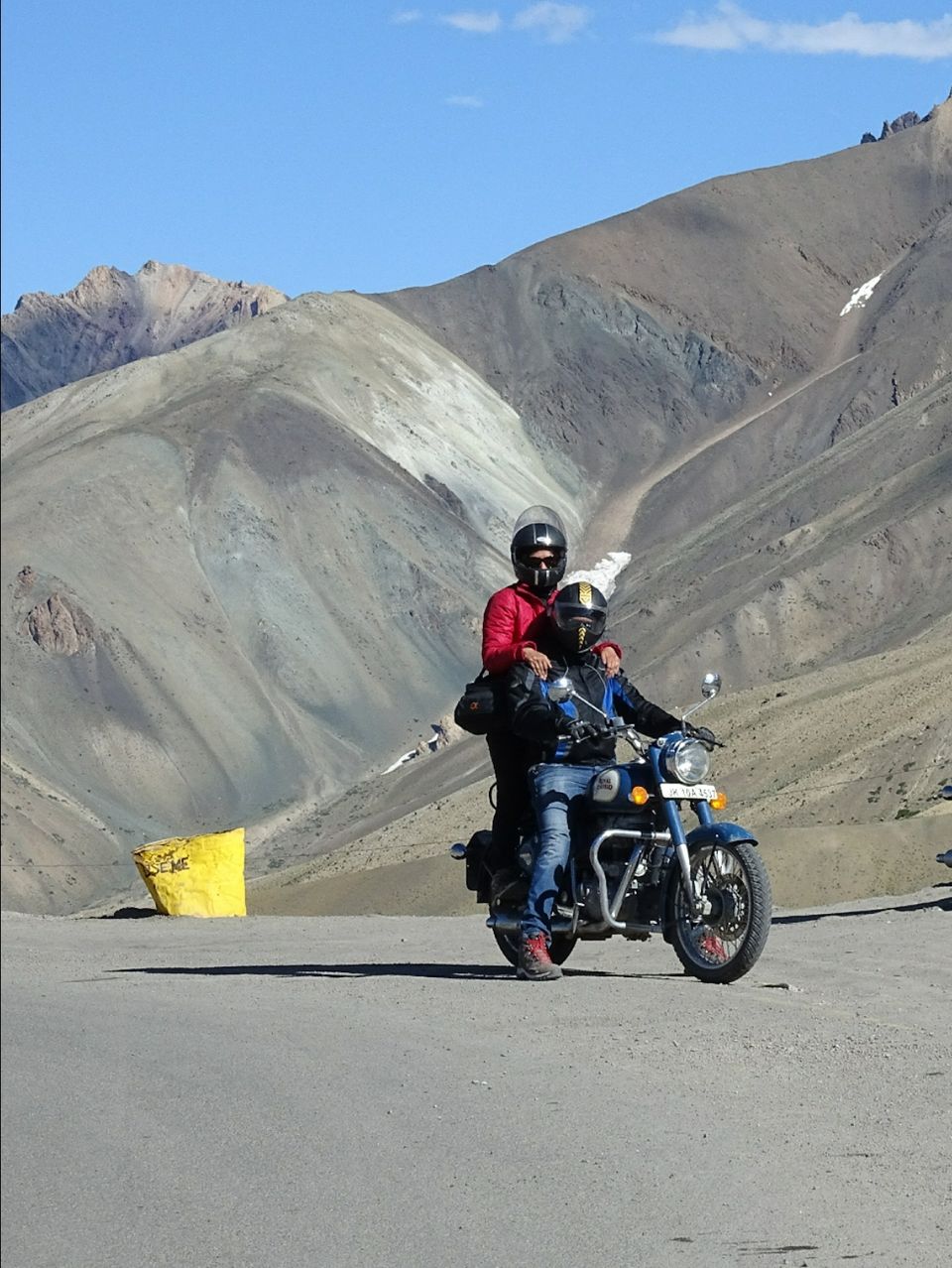 Want to experience life? Want to find your true self?
It's here ...at the Himalayas :)
Nature is in its majestic form here showcasing it's mightiness, it's love towards life, its talent of being unpredictable and it's capability to be beyond any of man's creation.
Life is all about challenging yourself and pushing your limits to achieve something...and this time what I achieved was a boon for my existence....
Being a wife of a passionate biker, I wanted to grab this opportunity of biking on these ice mountains....however,my heart was pounding hard to even imagine a 1600kms biking journey through the mountains in two weeks...
Little did I know it would totally change the way I look at life and travel after this....
From the lush green to start with at Manali, the unpaved roads, the ice caped mountains,the lonely paths,the freezing breeze making your skin rejuvenate,the smiling and welcoming faces of the locals,the magnificent yaks, glorious monasteries,the snow,the water crosses,the river beds to the sands at nubra valley and the feel of  accomplishment atop the khardungla....where else would you get to experience all this at once? And ofcourse your evening sober back that's fresh and ready every morning for your next destination ;)
I would say, no words are enough to illustrate this experience...and yes, are we big enough to review such a heaven on Earth?