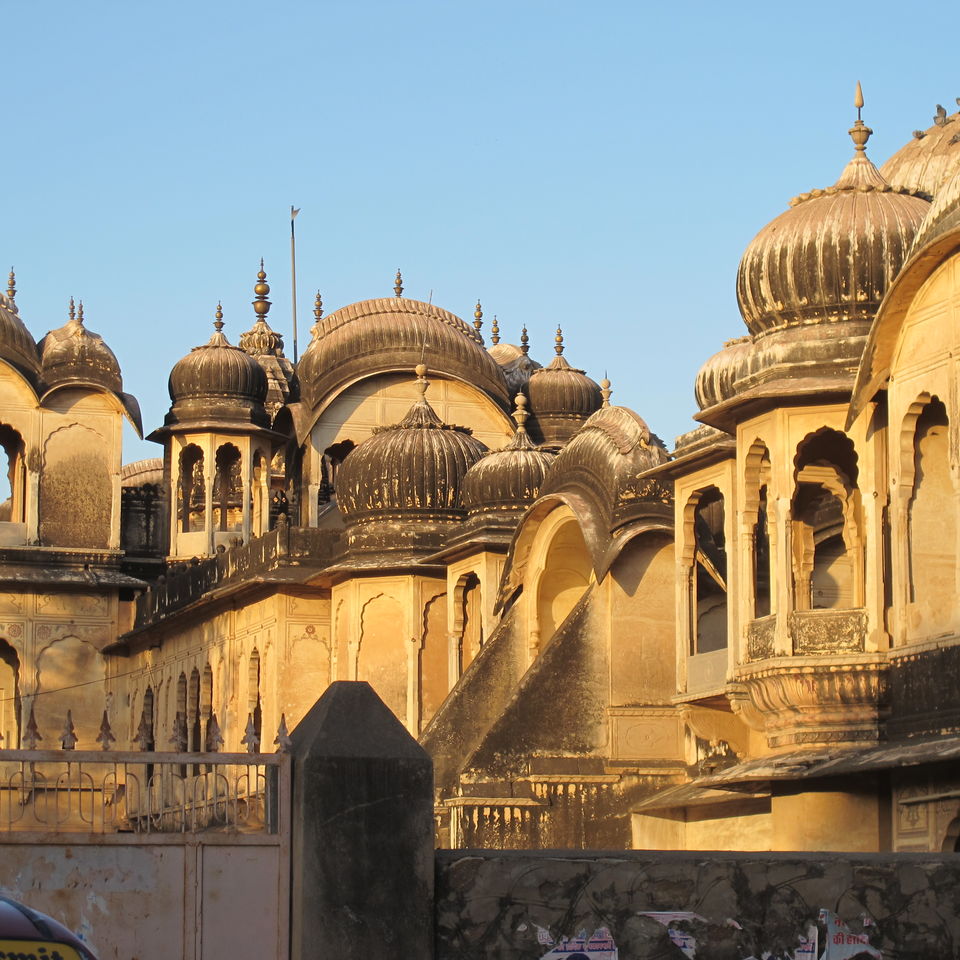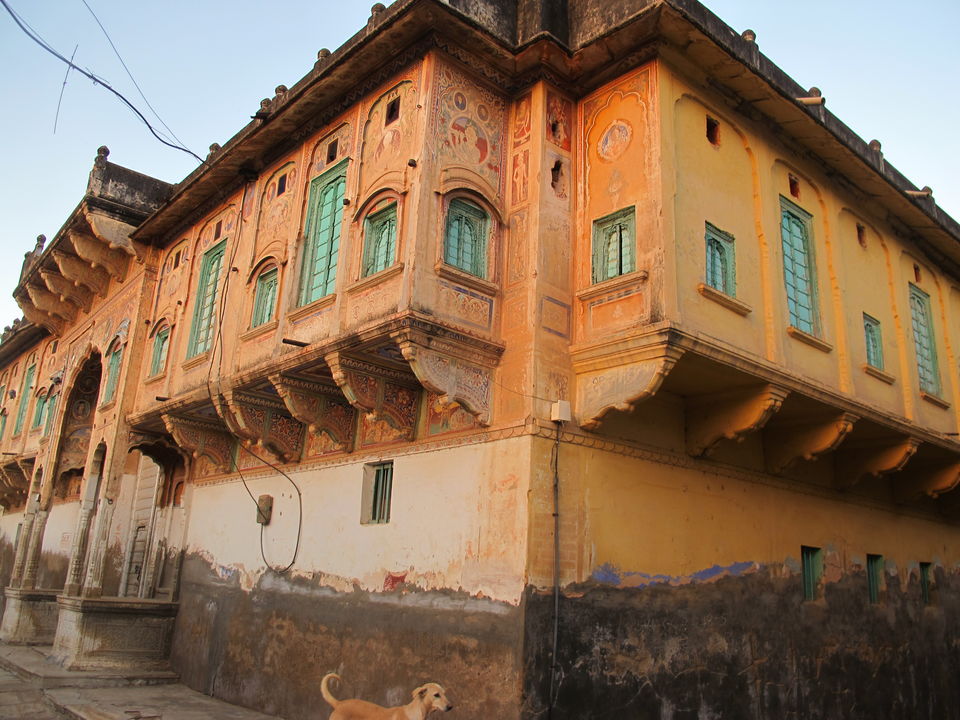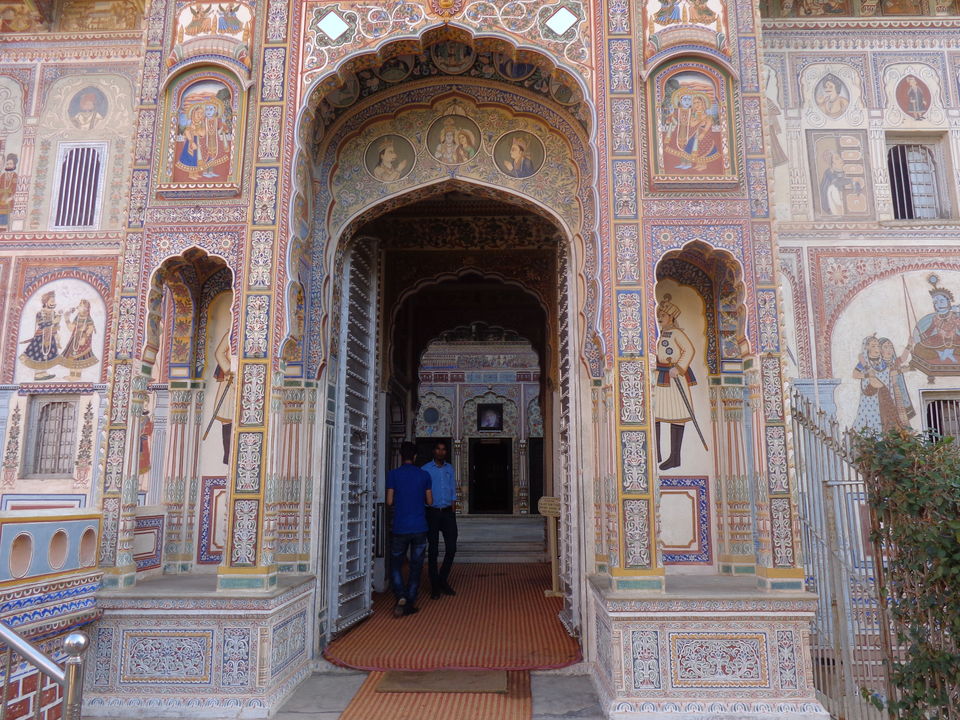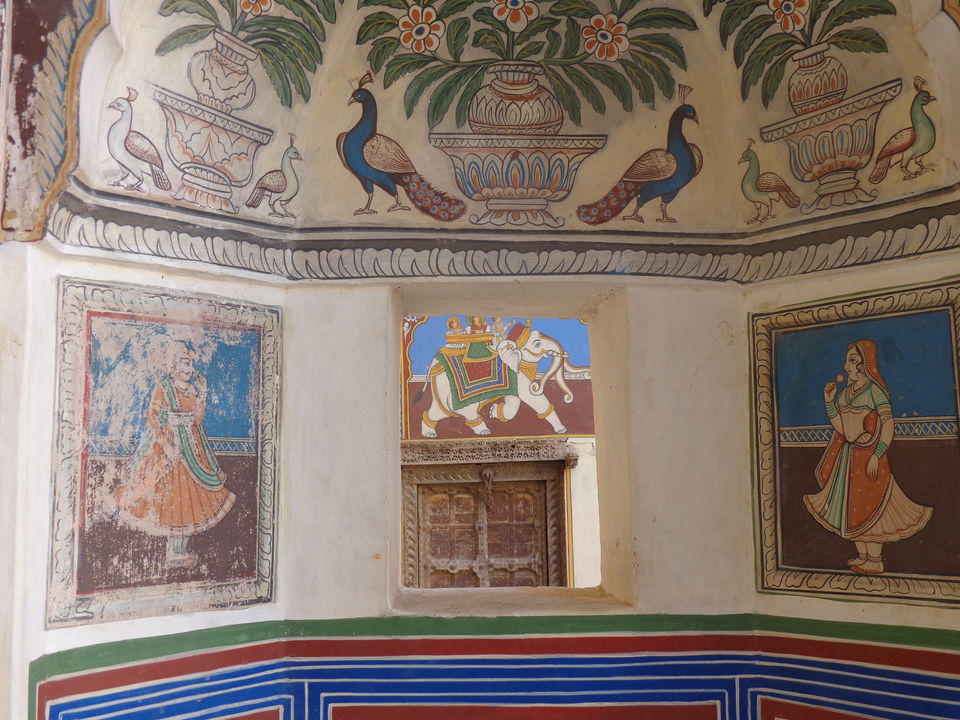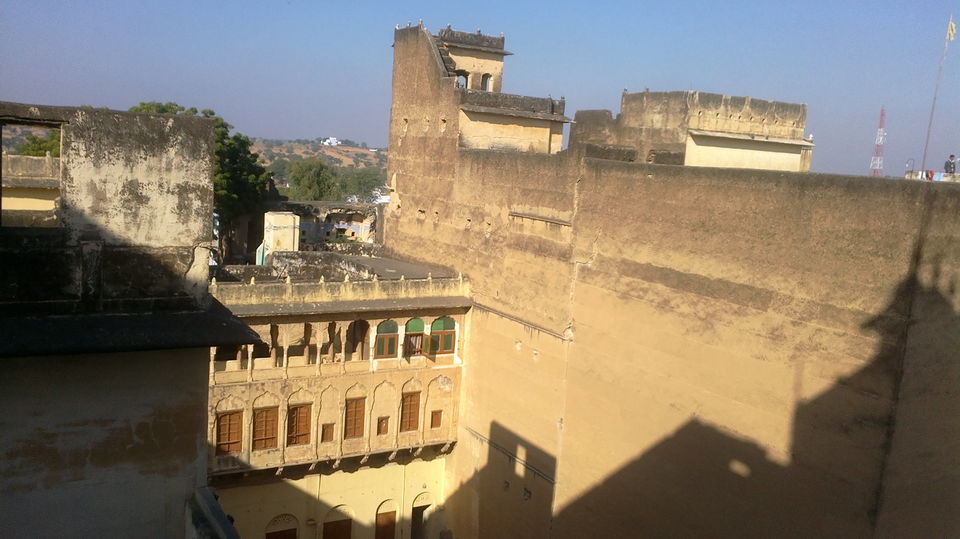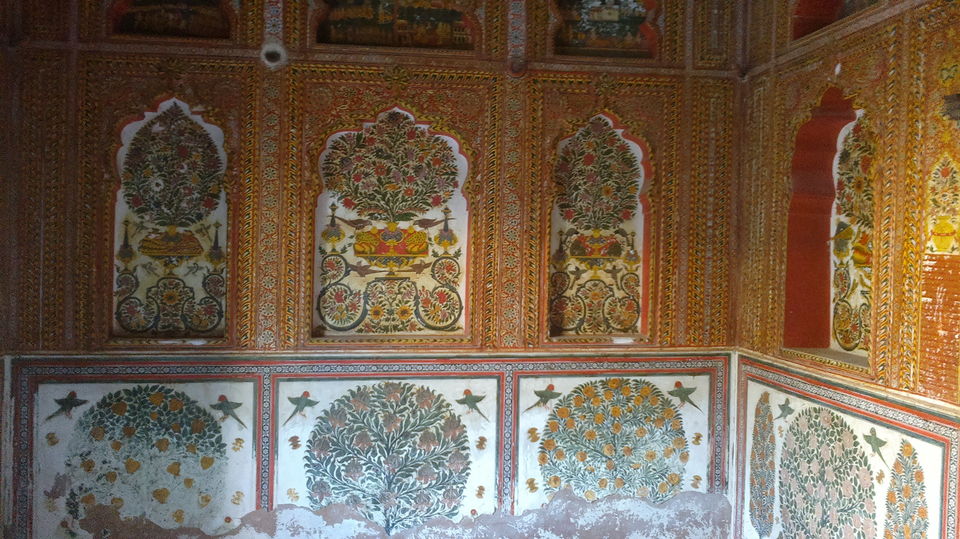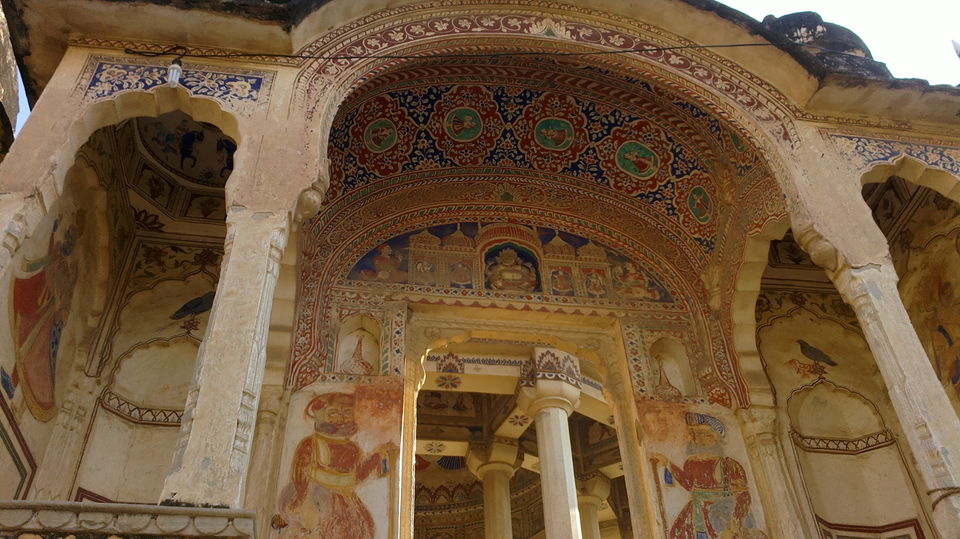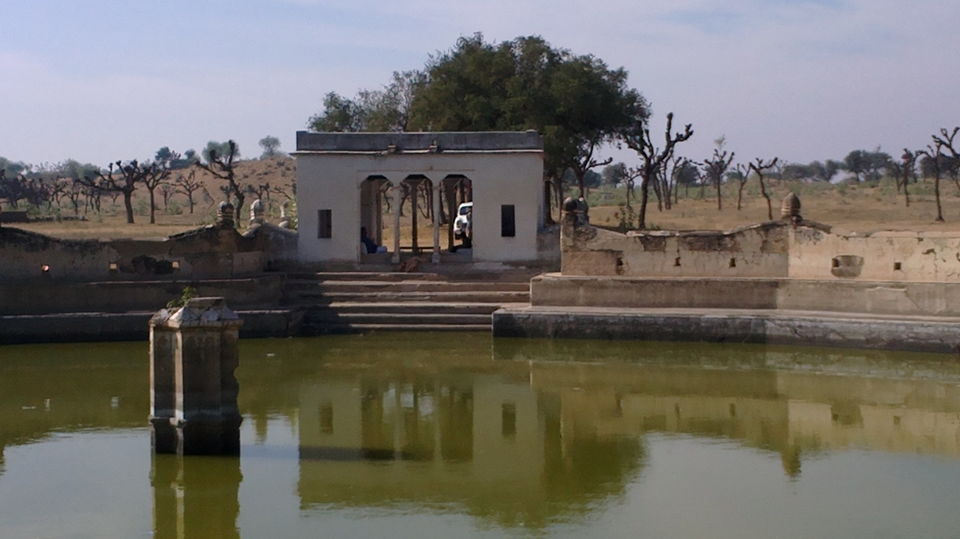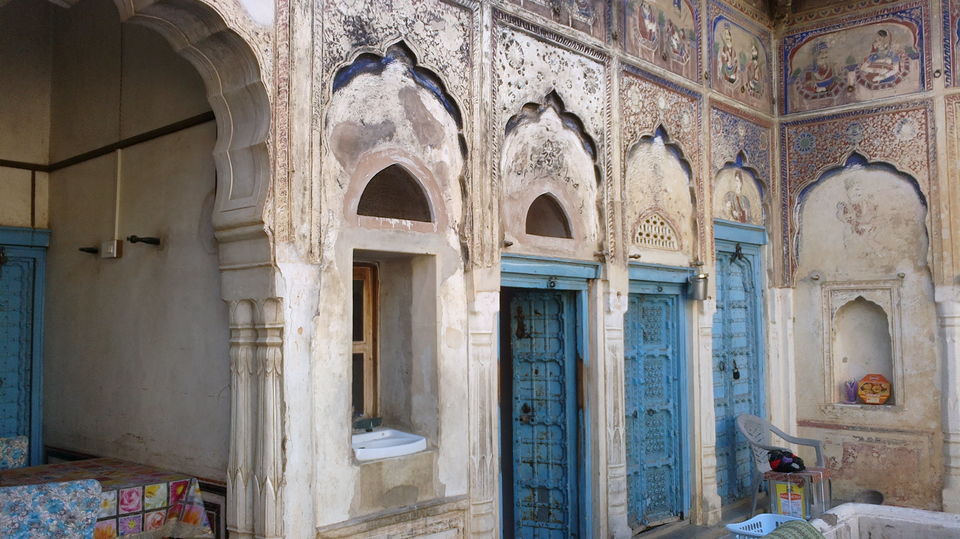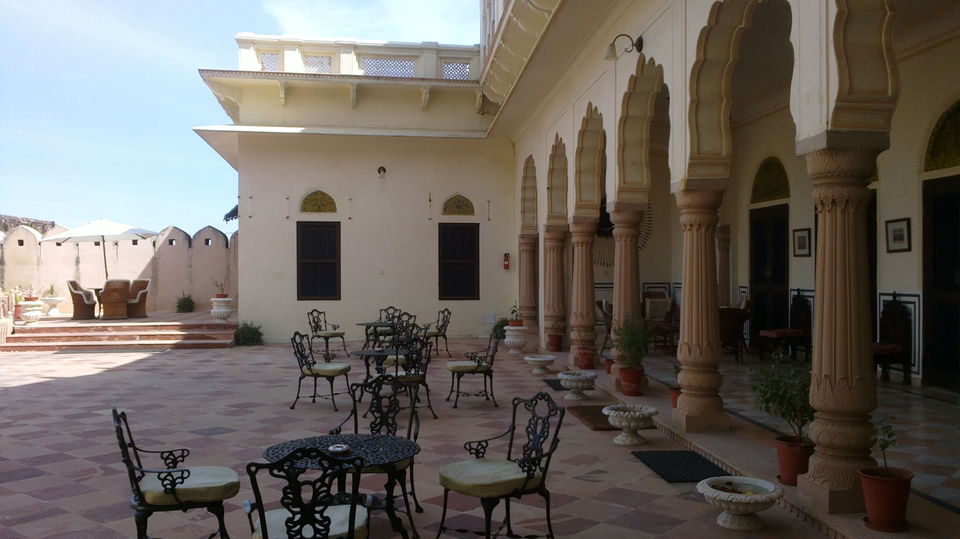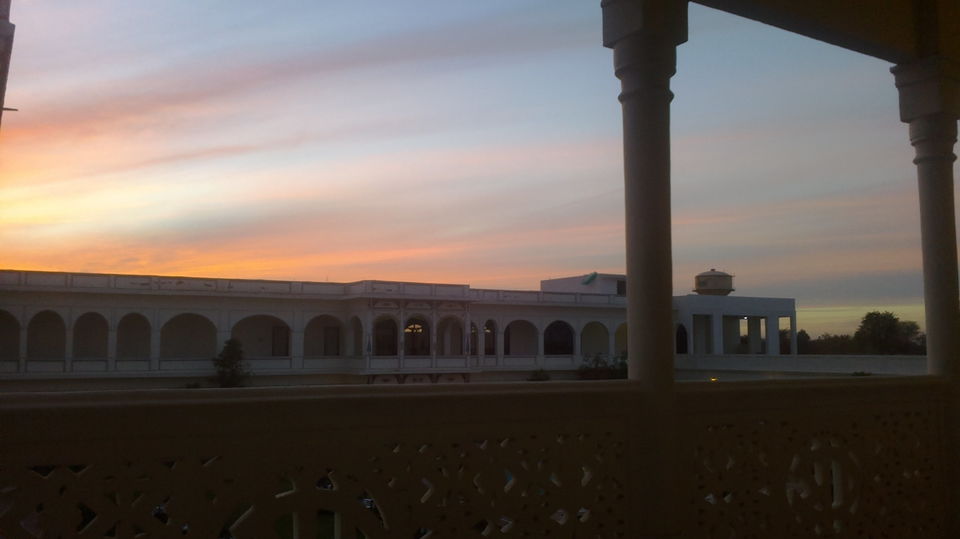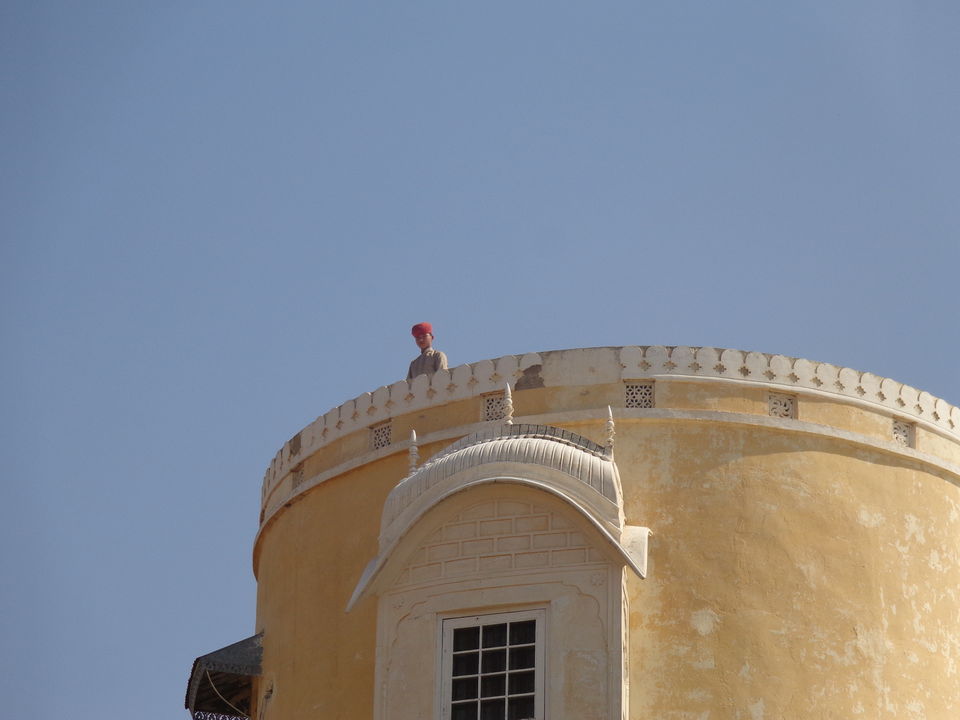 Some places just beckon you again and again and Shekawati is one such place for me. The multitude trips here have revealed a new beauty in this heritage region to gasp at each time.This 18th century town inhabited by the wealthy merchants was abandoned for greener pastures and lies in this state till today apart from some havelis that have been restored and run as hotels and homestays.
Some places like Mahensar stand out for its humble and gracious hosts who served awesome food. The road to Mahensar itself is through the arid landscape dotted with the khair sangri trees and the fort suddenly looms up out of nowhere. The splendid Sone Chandi ki Haveli here is well hidden from unscrupulous tourists.  Ramgarh the neighboring town is a must visit for its cenotaphs.
A little further away is Churru the main town of the region and has many havelis and temples resplendent with frescoes both inside and outside. There is evidence of British influence on the minds of the artists here in their paintings.
Alsisar is another town near Jhunjhunu off the touristy radar yet two outstanding hotels here are the ultimate refuge for the urban traveller. A walk though the town reveals some splendid temples and havelis with exceptional work on its walls.
Mandawa the landmark town with cobbled paths and restored havelis is most sought out by tourists. The Castle Mandawa is magnificient though in places a little out of sync with the rest of this region but still amust visit.
Less frequented yet lots to see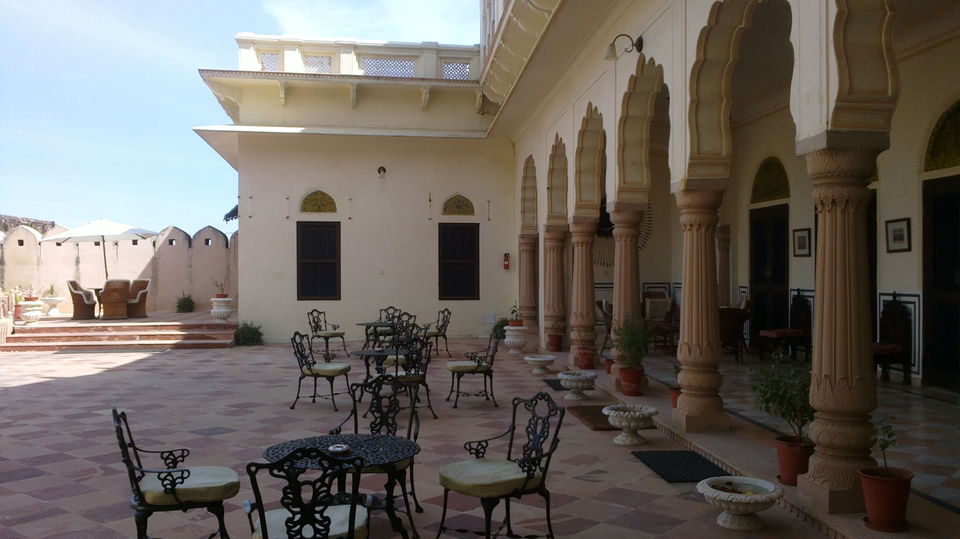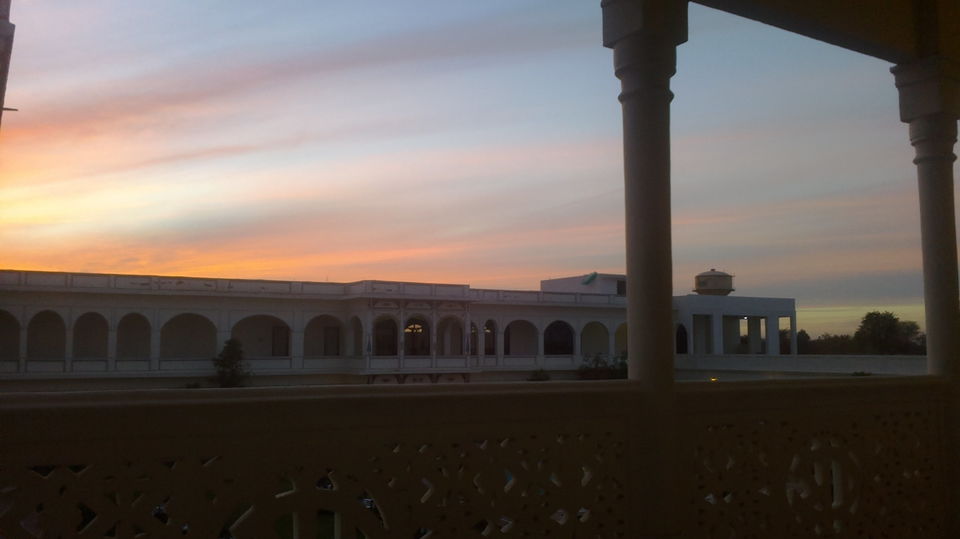 The more popular and touristy town and its famous landmark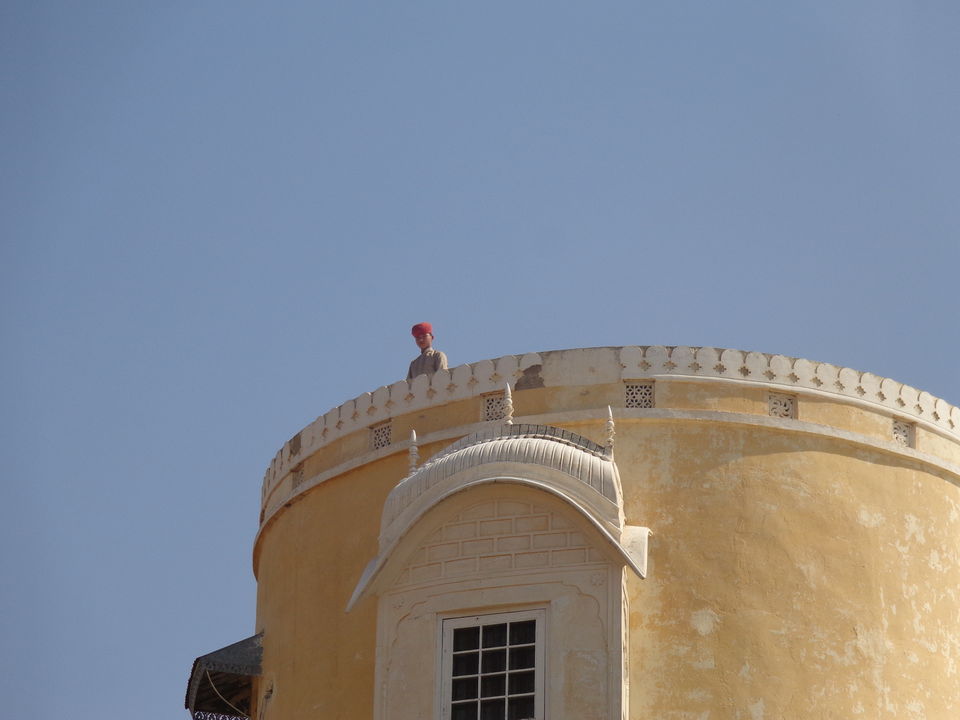 The open air gallery of Shekawati district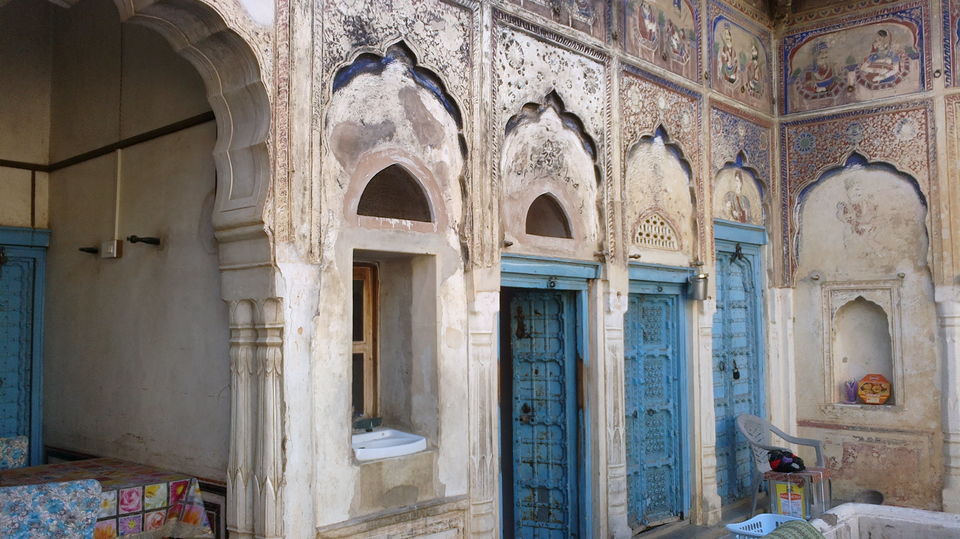 off the dirt track, hidden away from the world and its lovely homestay at Mahensar Fort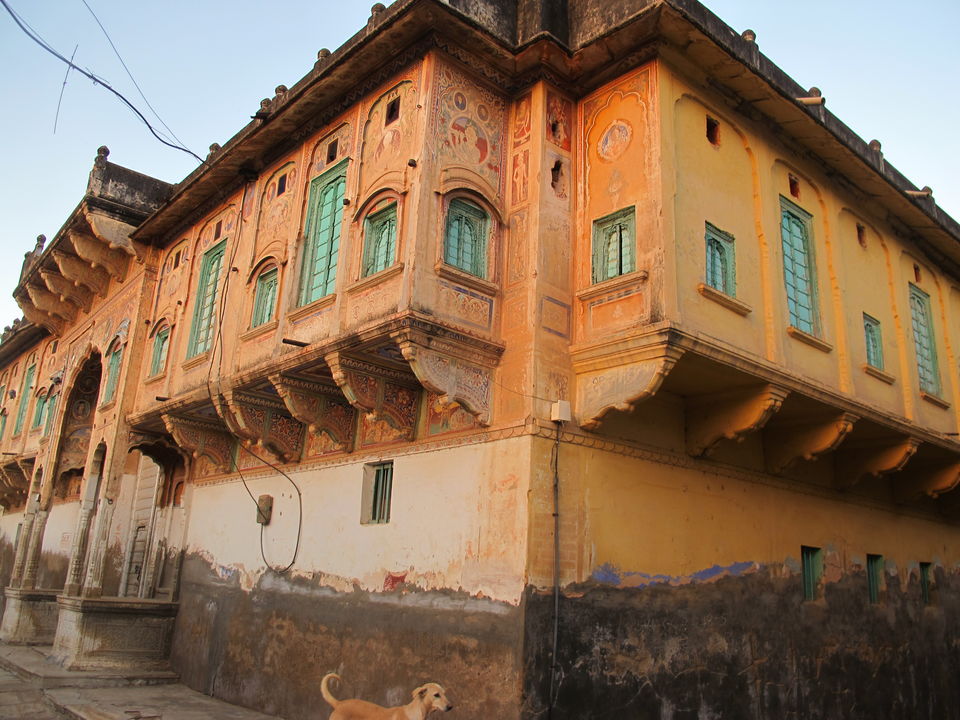 run by the mst simple and hospitable hosts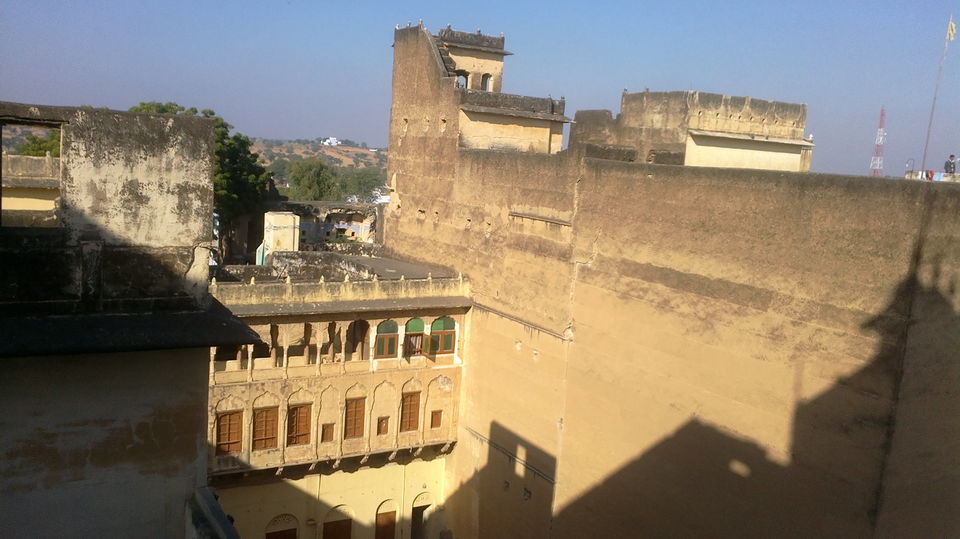 a favourite for many movie locations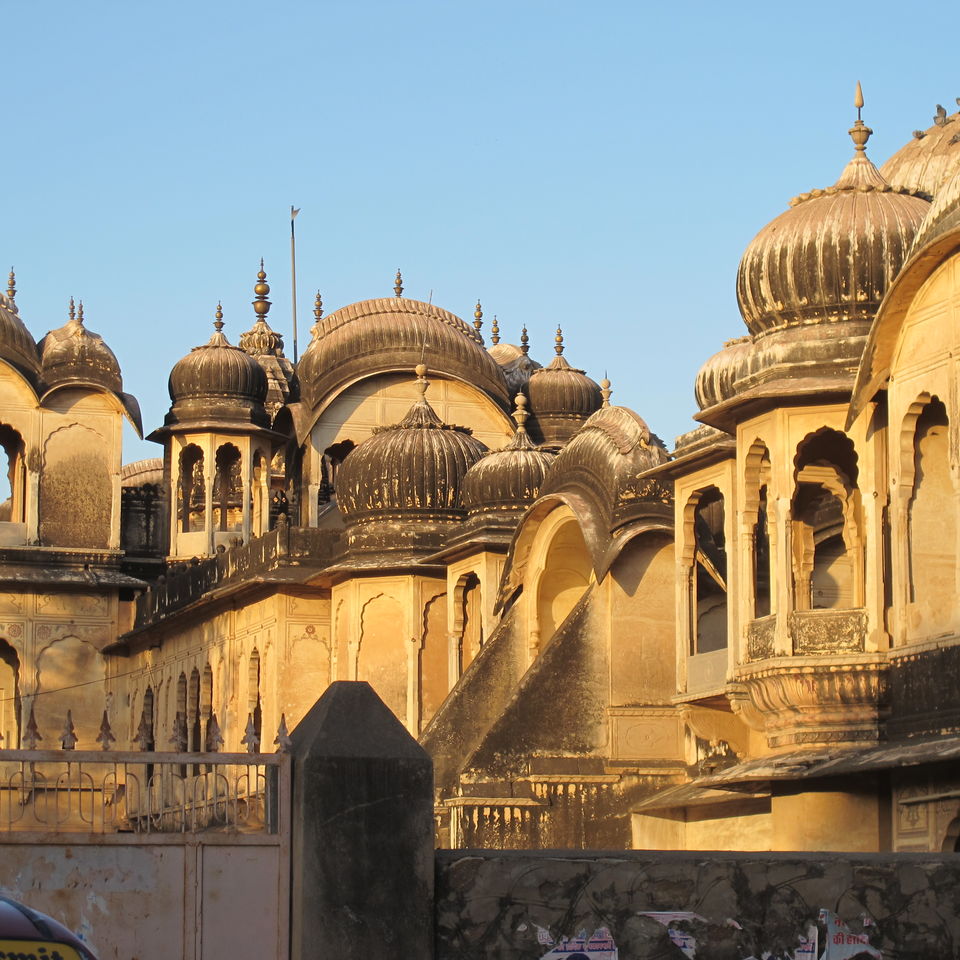 Can be your base to tour the other Shekawati towns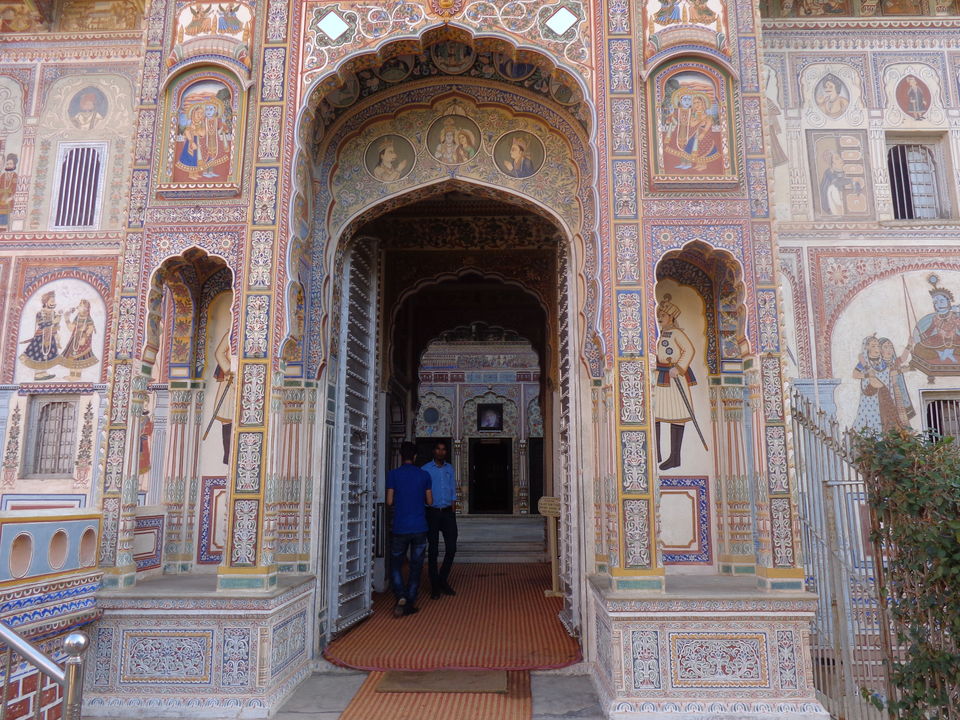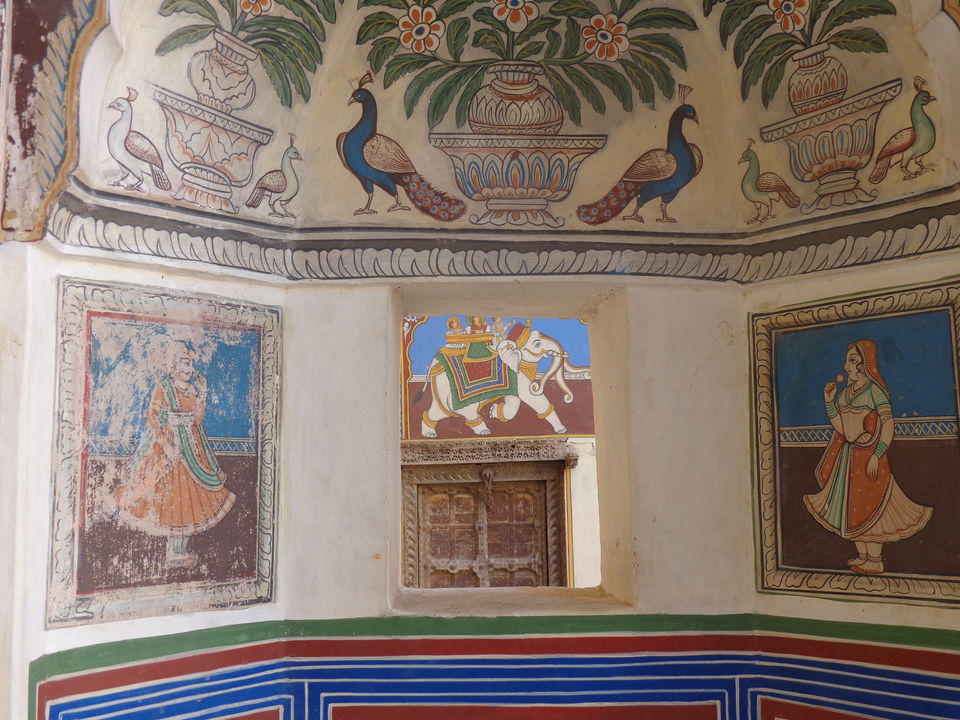 The cenotaphs at Ramgarh are unmissable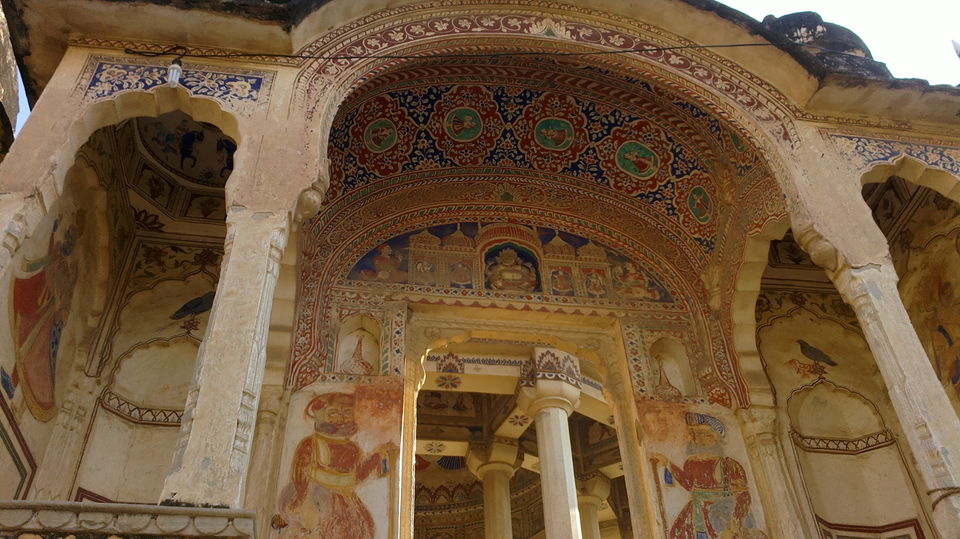 The lovely Johad at Ramgarh,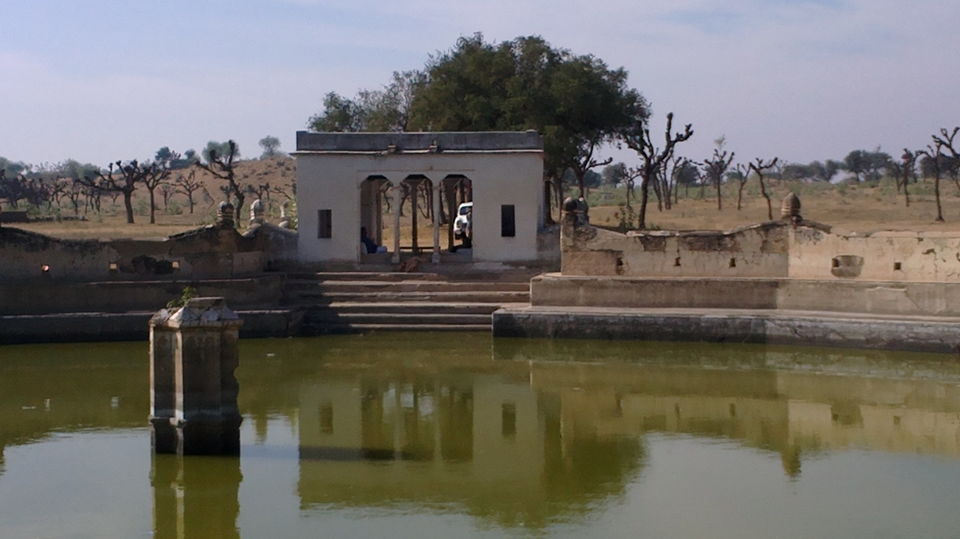 The beautiful haveli lost in time has work done in gold and silver