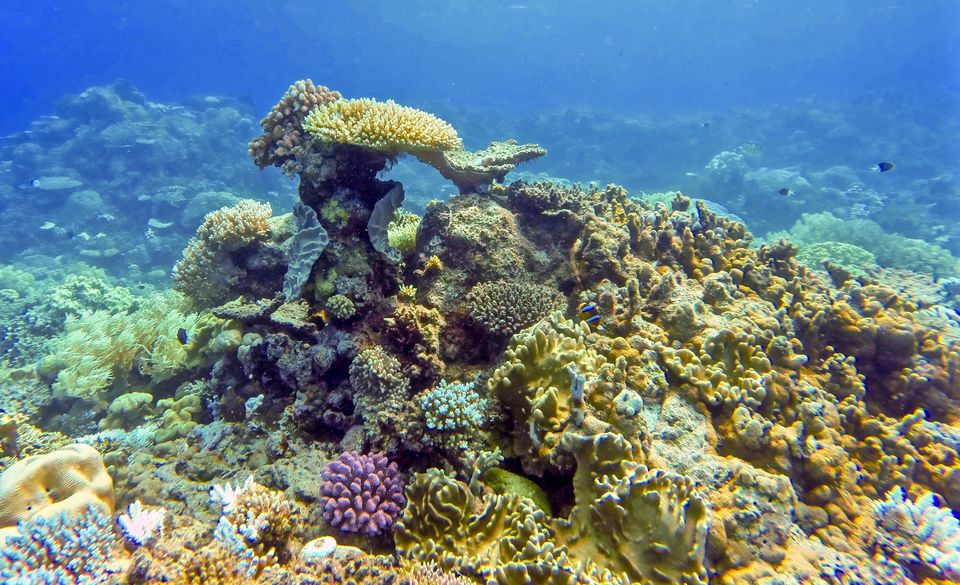 The Great Barrier Reef
So my parents got me certified to scuba dive when I was 12 years old. They are both avid divers and we have been taking dive trips as a family for as long as I can remember. I can honestly say that there is nothing that gets me higher than getting under (the water..that is) :)
When I was in fourth grade I wrote a paper about scuba diving in the Great Barrier Reef. My mom sent it to me right before I took off to Cairns to live out on a boat in the middle of the ocean for a week and dive the outer reefs four times a day every day. I literally got to live my lifelong dream and it was everything that I hoped it would be. Of course, we now know that the Great Barrier Reef can no longer sustain life and has been officially pronounced dead due to pollution and human destruction, but it's beauty has yet to disappear. My dive trip was a mix of wonder and heartbreak. The reefs looked like great cathedrals rising up from the deep. I have never seen anything so beautiful and massive under the sea. At night I dove with great sharks of every shape and size, watching as they devoured the big fish that were attracted by our flashlights. I met a sea turtle named Brain that was as big as a queen sized bed and over 120 years old. I swam with bumphead parrot fish, spotted eagle rays, and managed to avoid any stings from the dreaded box jellies, but every now and again I would come across signs of coral bleaching or a beautiful reef that only held echoes of the teeming biodiversity that it once held.
Every time I dive I come alive, and every time I spot a glass bottle nestled into the sand or a plastic bag drifting through the current like a jellyfish I am overcome with disappointment. The human lack of concern for the marine environment is infuriating. Just because we cannot directly see the damage we are doing doesn't mean that it isn't happening. I don't even need to gear up with a tank and a BCD to see the bottles that wash up on our beaches every day. It's hard to accept the fact that most of what we have done cannot be reversed. As a guest in the home of so many incredible creatures, there was always a hint of guilt that seeped into the excitement and awe that I was experiencing.
I couldn't have asked for a more amazing adventure than the one I had in Cairns. I will forever treasure the memories I have of the world's most extensive and beautiful barrier reef, but I am determined now more than ever to send a message to those who don't get to see what I have seen. We are polluting the environment, we are damaging the underwater world, and we need to do everything we can to change our pattern of thinking and change our behaviors in order to salvage the beauty that still exists and save the planet that we have defiled.
To learn more about how you can help preserve the worlds most ancient and natural wonders check out PADI's Project Aware http://www.projectaware.org