When it was time to gift myself, on birthday, what could have been better than a travel plan to Great Himalayan National Park (GHNP), a dream place for many. All this started on when Kinshuk Madan, Ravi Raghav and me were in Devban (Utteranchal). After staying in forest guest house Chakrata for one night, we went to Devban, a place for nature and wildlife enthusiasts. We spent three days and two nights in travel and exploration to Devban and back to Delhi.
There are four valleys in GHNP Tirthan, Parvati, Jiva Nala and Sainj Valley. I was heading to Tirthen defines the core area of GHNP. Being as majorly the core area, valley is famous for its wildlife specially endangered "Western Tragopan" locally known as Jujurana means king of birds (That is found only in higher reaches). Other pheasants found here are Koklash, Chir, Monal, and Kahleej, apart from this Lammergeyer (bearded vulture), griffin's vulture, Himalayan black and brown bear, musk deer, barking deer, Ghoral, Bharal, Serol (Last three are mountain goats), Leopard and very illusive "Snow Leopard" in higher reaches.

Right after coming back from Devban, I started for GHNP. This time I was alone, and followed the same known route till Aut, a place on the way to Manali. Aut comes just before Bhunter when you approach Manali from Delhi. It took about 10 hrs to reach Aut, from here I boarded a bus to Sai Ropa, the place in Tirthen valley where there is a forest guest house and range office. I reached here in afternoon, managed to get a room in forest guest house and after getting settled down, I went to office to get pass for next day. I was disappointed as for some reason I was not allowed to camp inside the park, and permit was given to me for one day only on a condition to report back by next day evening. But that's ok; all these things are the part of travel. So after all prep for next day I headed for walk along Tirthen, walking along the river is what I love the most in my travels. This way I feel that someone is walking side by side. There is small jungle walk around guest house, which I liked a lot, because it is promising and too dense to explore. In pitch dark night and pin drop silence, river was sounding louder then usual, an Owl sitting few meters away on a tree and another nocturnal bird may be a Nightjar gave me company till late night while I was "sitting in connections" outside my room near jungle.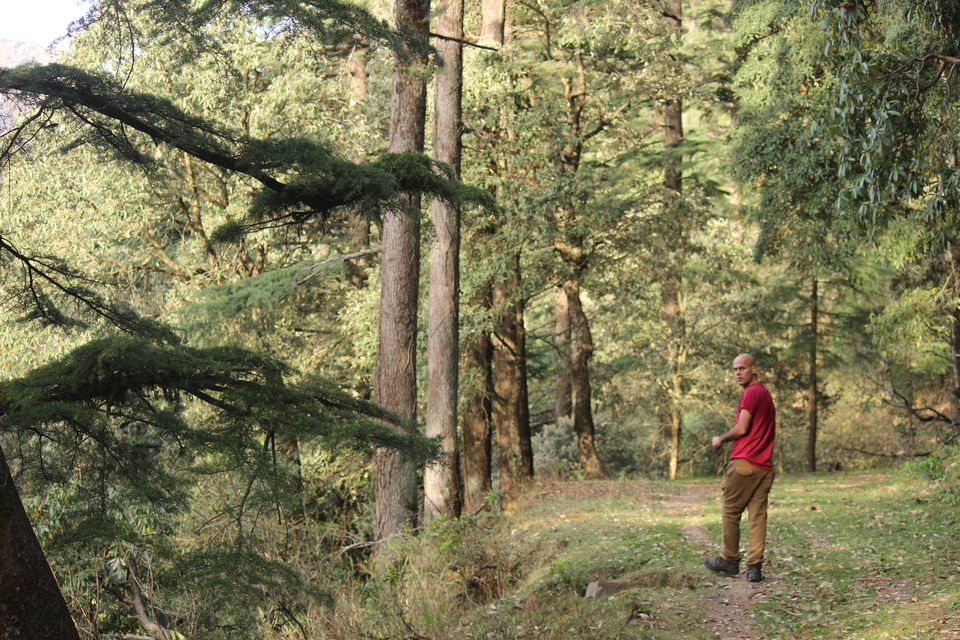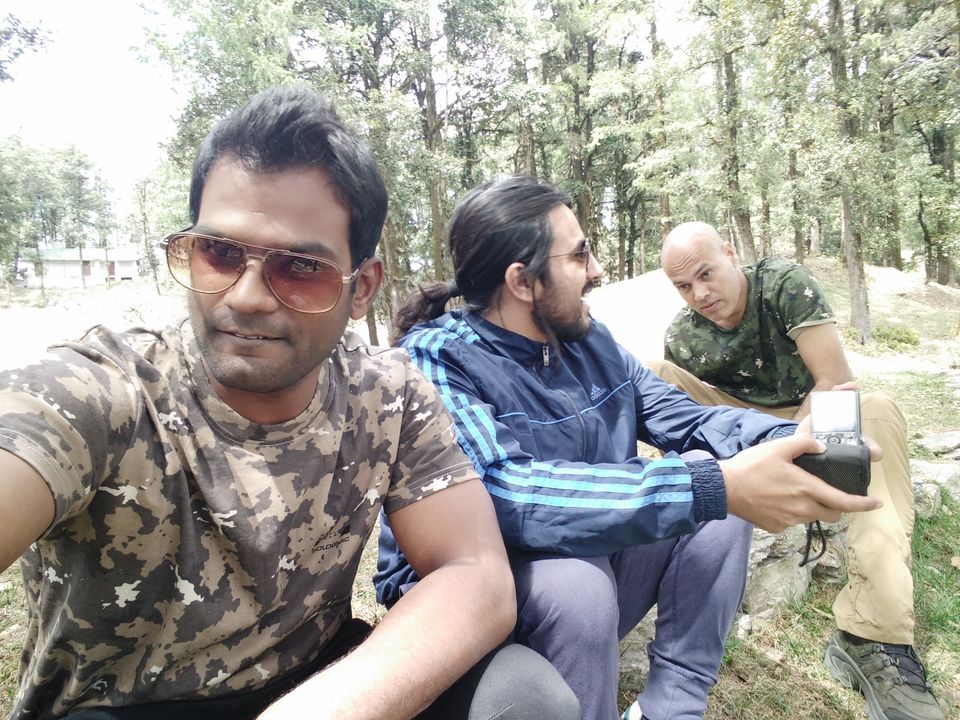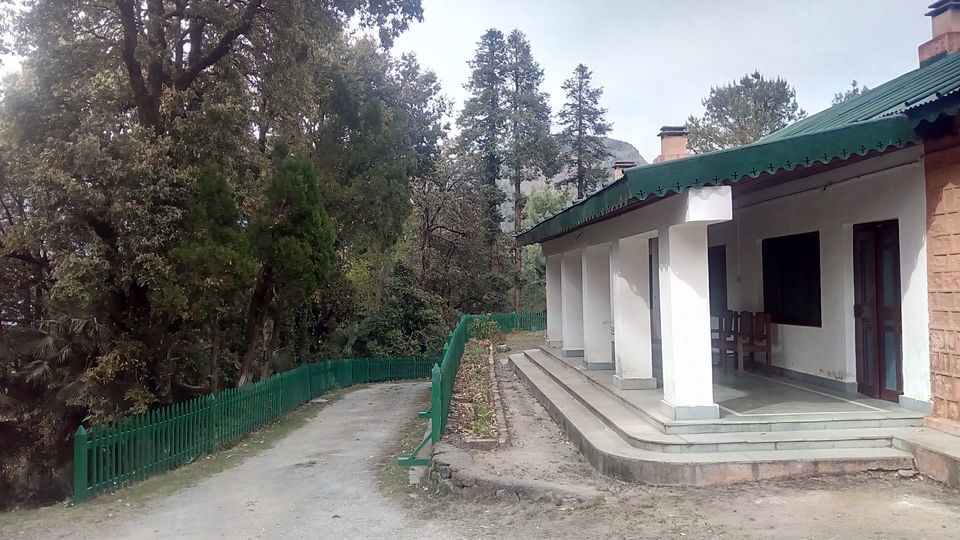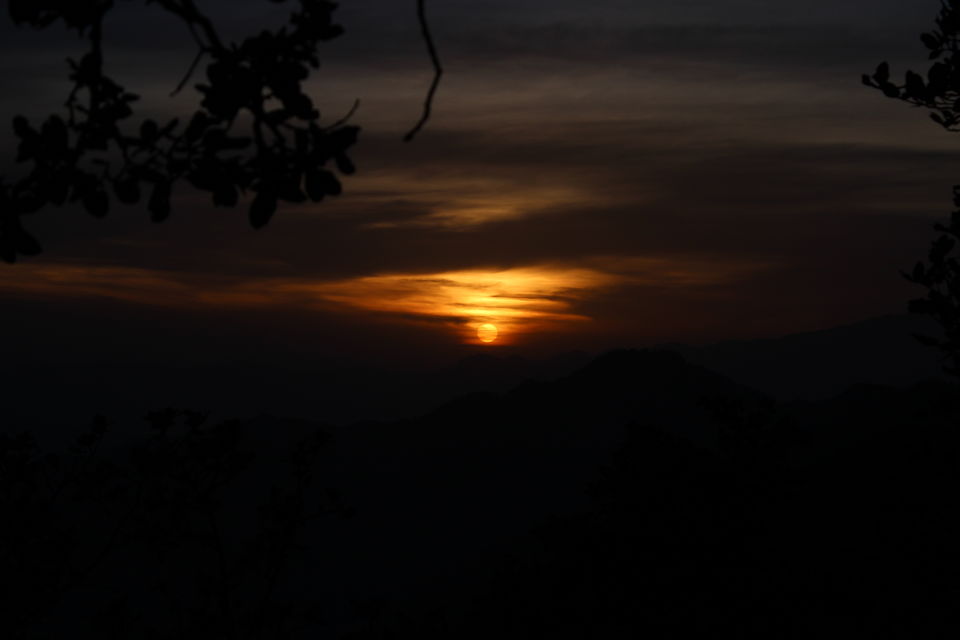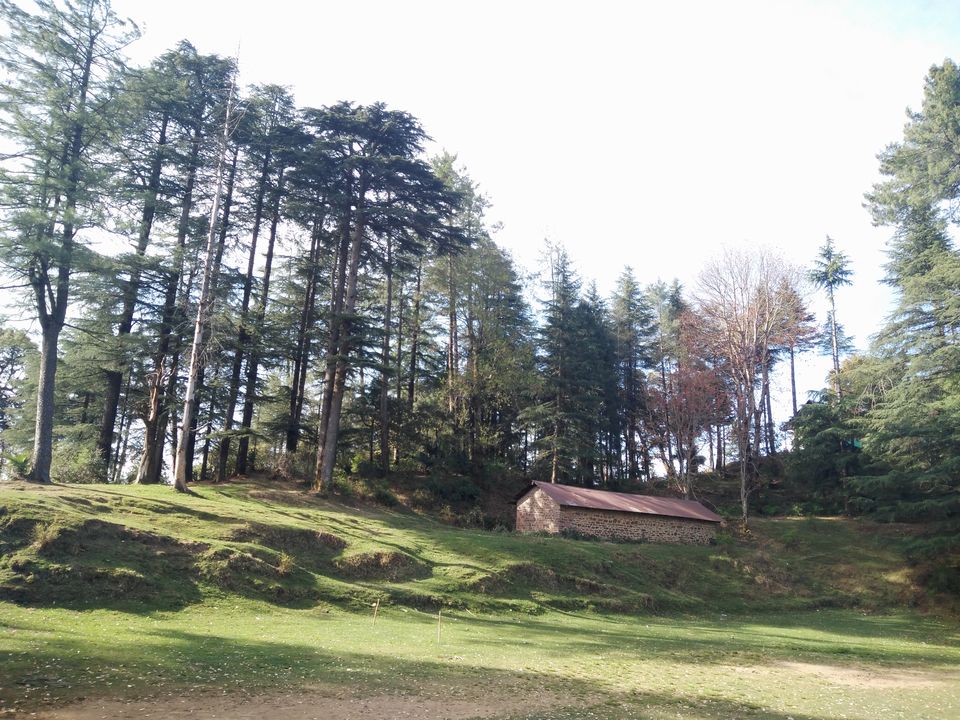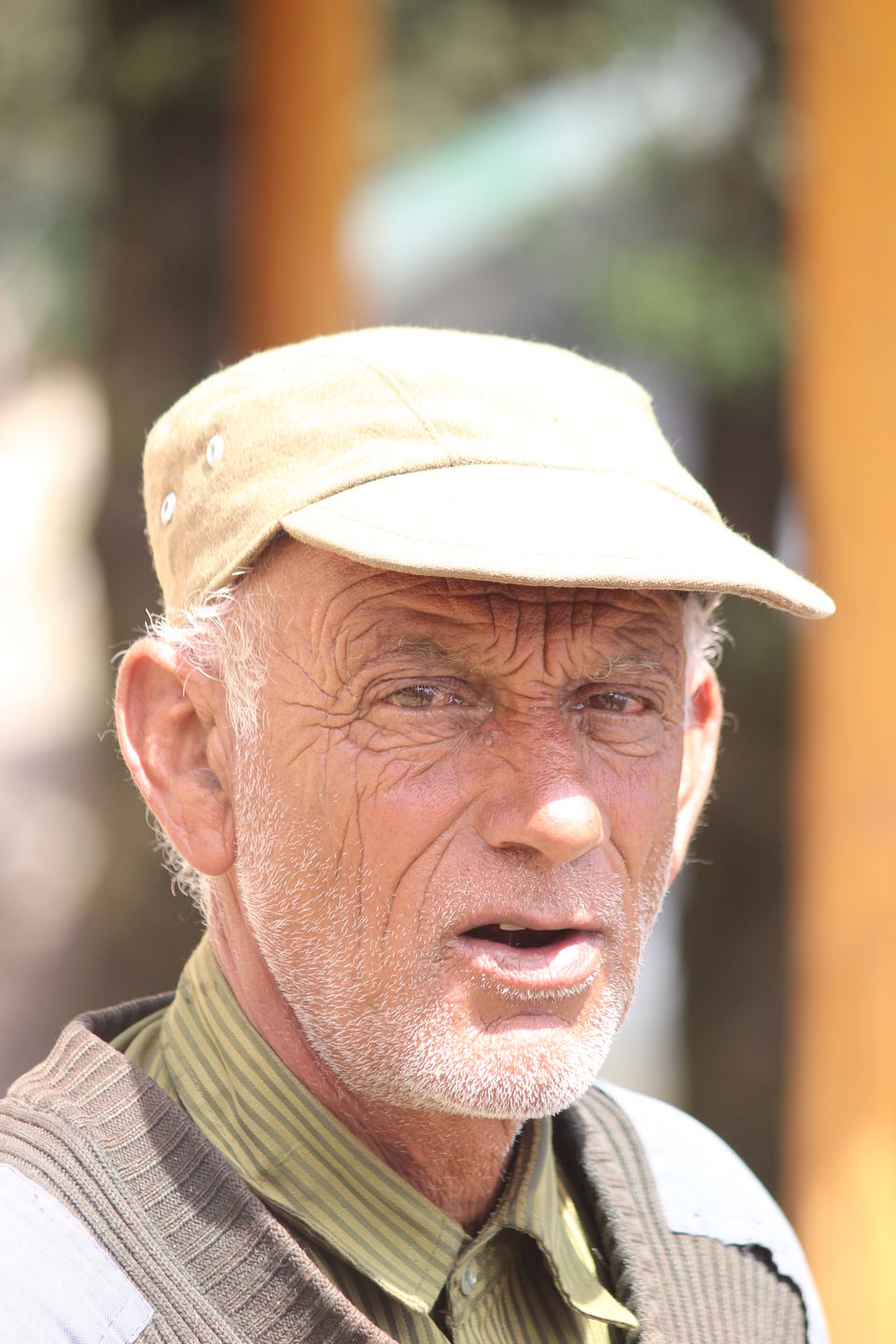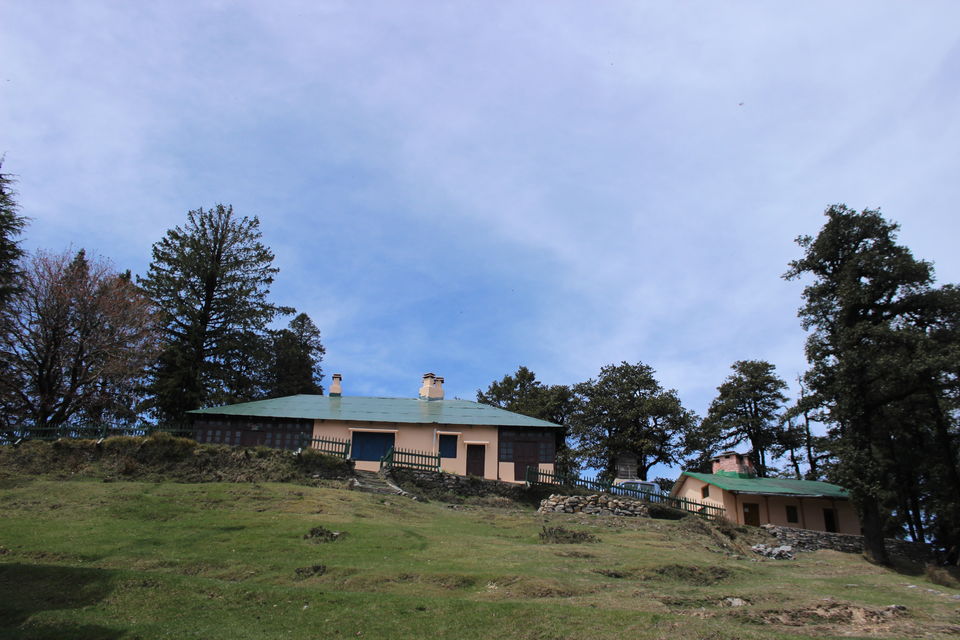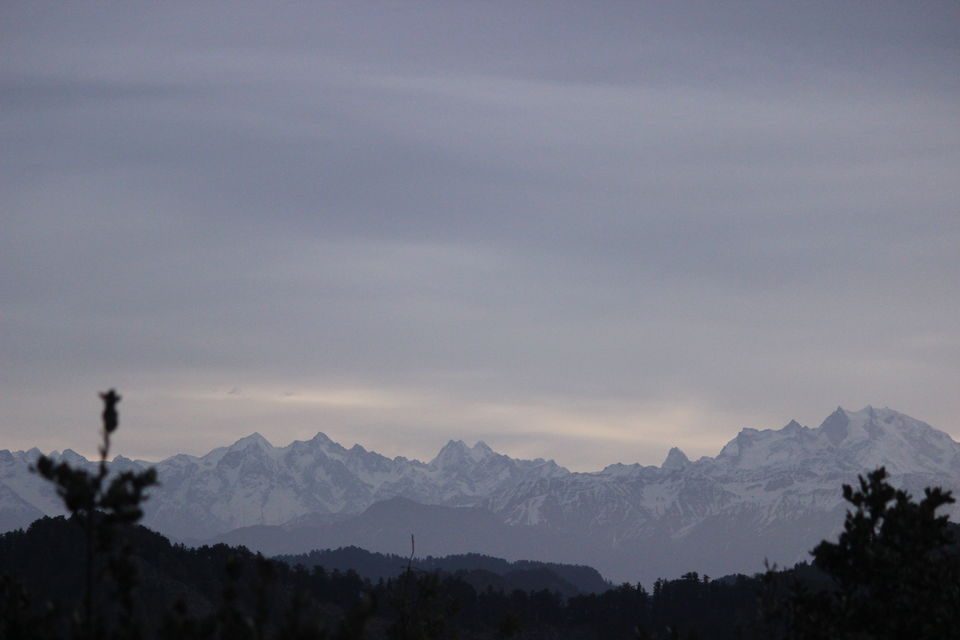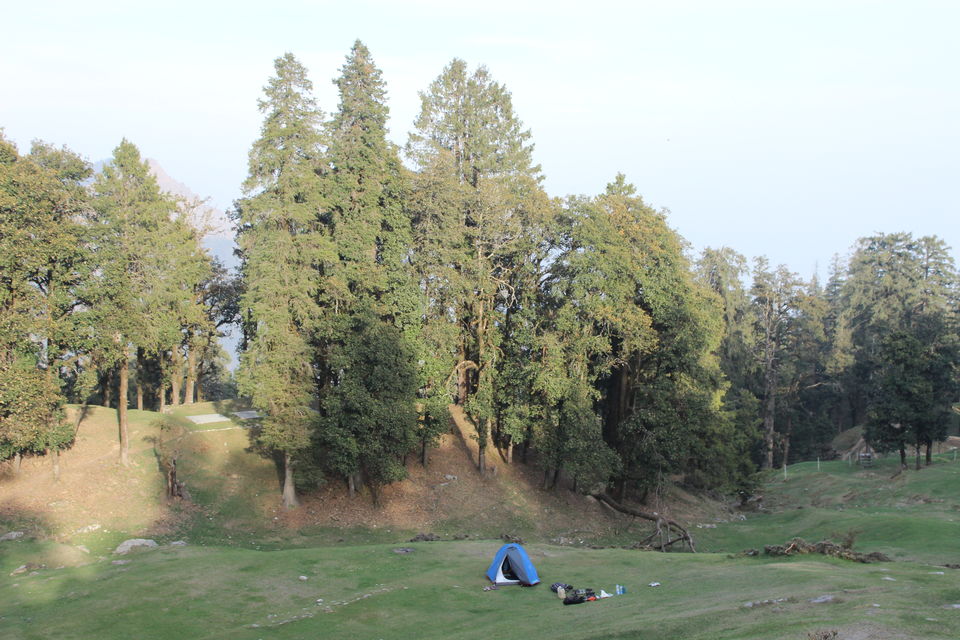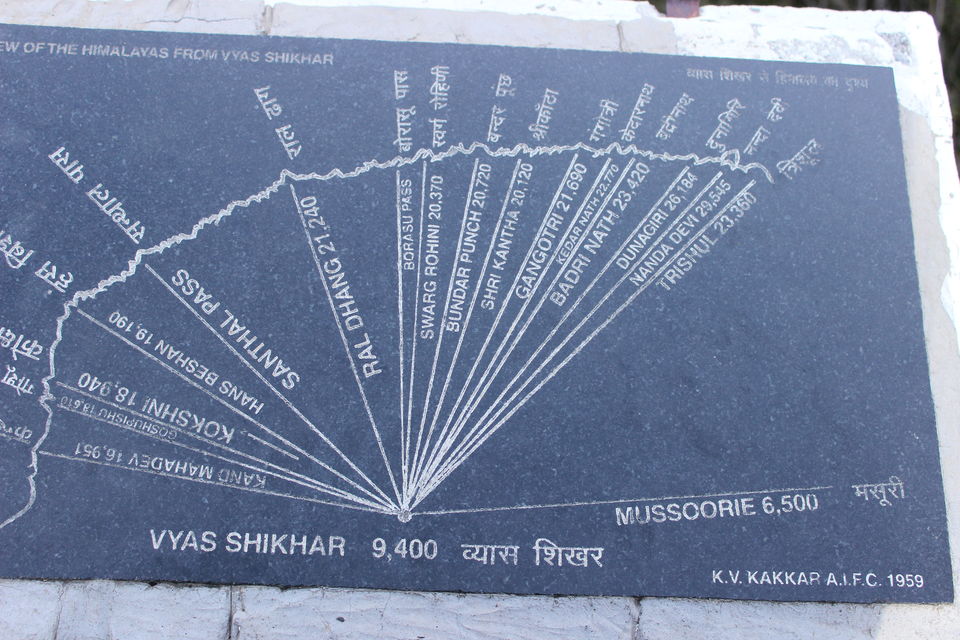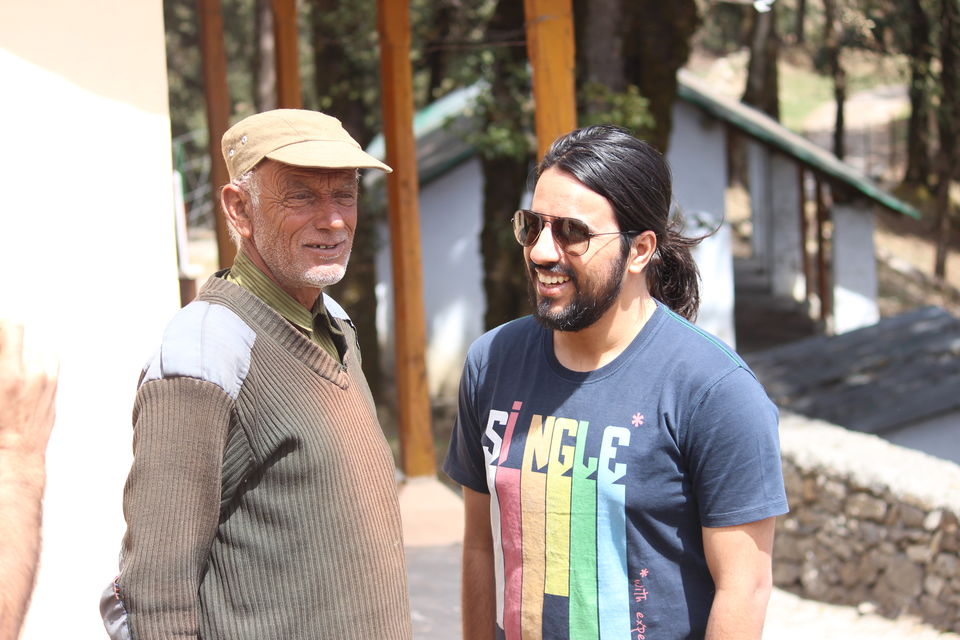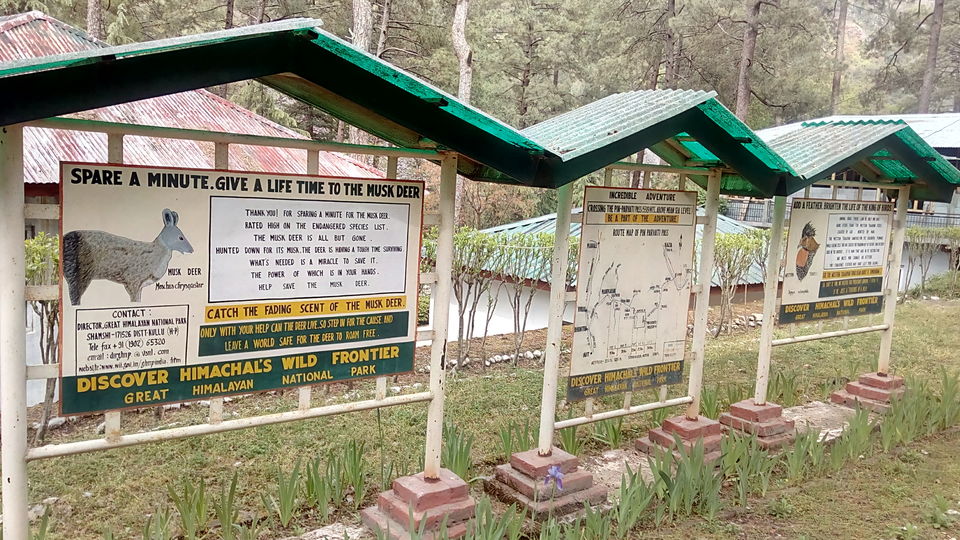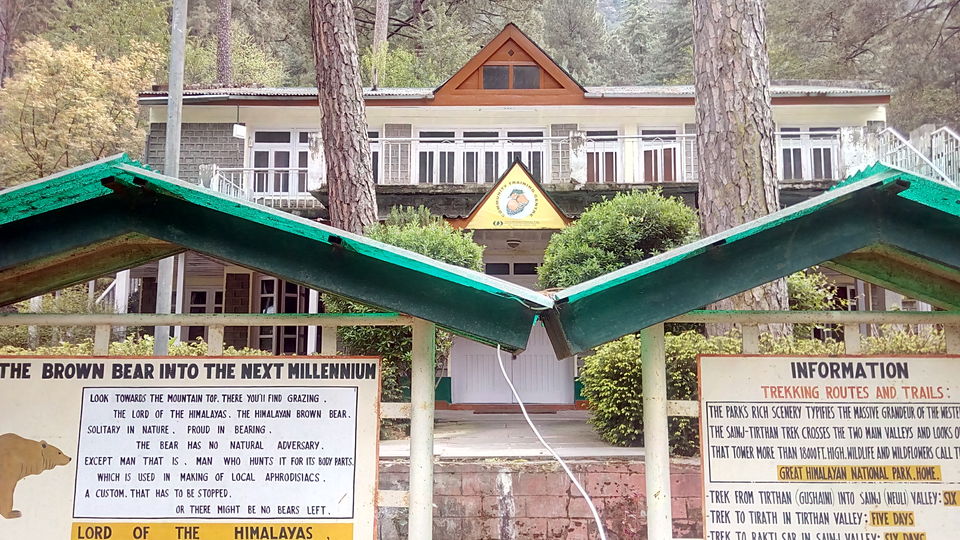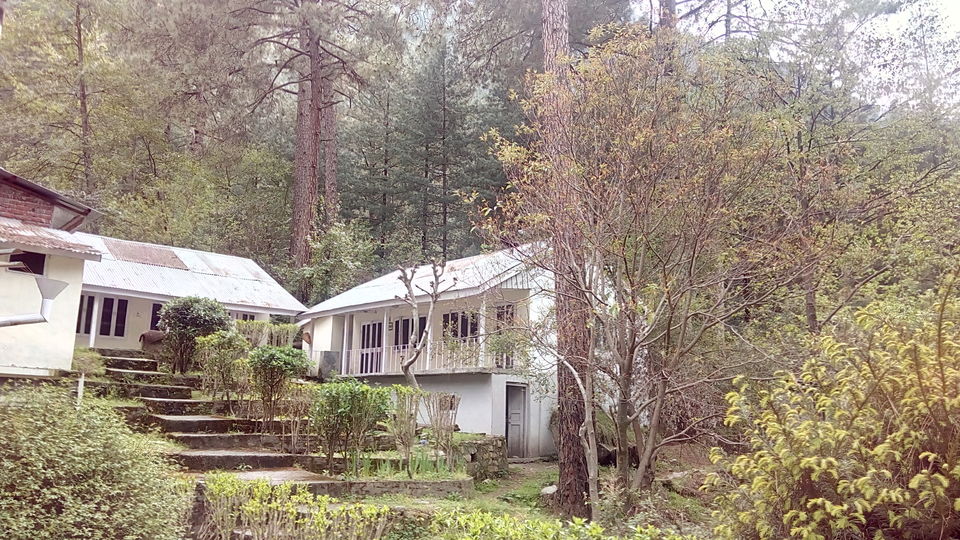 Next day early morning I reached Gusheni (3-4 km from Sai Ropa), the place from where the trek to GHNP starts. So I had breakfast at Gushani and got some supplies for rest of day. From Gushani to core area entry gate (8 km) is a buffer zone, so there are few scattered settlements, and people have full access. Jungle in this section is not dense, but promising. While walking on fallen rhododendron flowers, one feels like "walking on a red carpet". Area is rich in birding and other wildlife as I got to see traces of wild boar and leopard as well. I reached at the gate at 12, saw an attendant, I showed my entry pass and got some inputs for further (It was bad weather). While walking along the Tirthen ahead of the gate, I realized Thirthen is the cleanest river that I have ever seen. Water is bluish / green; boulders/stones at the bottom of the water (at some places metes of depth) were clearly visible. It is heaven for birders; I saw a lot of birds like Forktails, Blue Whistling Thrush, Crested Kingfisher, Himalayan Jays, Yellow-Billed Magpie, and Redstarts etc. To me it was a best walk along a river. After an hour walk I reached Rolla, which is a permanent camping site, also there is an inspection hut though it was closed and no one was there. I sat there by the river for some time; my next stop was Shilth Thach. From here I started with a doubt in my mind as weather was taking bad shape, after walking about 30 min, when I started hiking to Shilth Thach, it started raining, and I had to take shelter under a tree. By now it was 2pm, I did wait for some time but no luck, to continue ahead was not an option, so I stated back, and reached Gushaeni about at 6 pm, got a lift to Sai Ropa. After reaching guest house I discussed things with locals for next days, and got a very good info about Saryolsar Lake and Jalori Pass.
Next day morning I headed for Jalori, while on the way we driver got the info that because of bad weather, road is block, bus to Jalori got cancelled so anyhow by hitchhiking I reached at Jalori Pass in early evening. Luckily snowfall was in progress, though it was not heavy, but few inches. I got a decent room for stay. After getting settle down, I headed for walk to Jalori Pass. Peak is about 1.5 km from this small human settlement, because of the fresh snowfall, all the away to top was sparking white. At the top there is a small temple dedicated to local deity. Sitting there for hours, kept watching sun going down behind distant snow clad mountains of GHNP, though there was no network, but I was in good connections, and that's where I celebrated my birthday evening (Apr. 9th). When I reached back, it was already dark, after dinner, I got to meet few local elderly people, full of wisdom and local stories. They were gathered there for preparation of a puja (a ceremony), that was going to take place next day at temple at the top, which I did visit in evening.
Next day early morning due to obvious reasons I chose way to Saryolsar Lake which was little longer but was passing by the same temple and through dense woodlands, instead of a shortcut. It is about 6 km from Jalori. It took me about 3 hrs. to reach to lake (because I lost the trail in the jungle, and invested one hour to be back on trek). After reaching there I found a beautiful lake and temple made up of wood, dedicated to Nag (serpent god). Though it is a camping site but area was still under snow and trekkers had not started yet. So I was all alone in dense woods and about 6 km away from nearest human habitation. I spend my whole day exploring the surroundings. Lake is beautiful, clear and calm waters were tempting me for swimming (that's what I always do) but for some unknown reasons I did not attempt.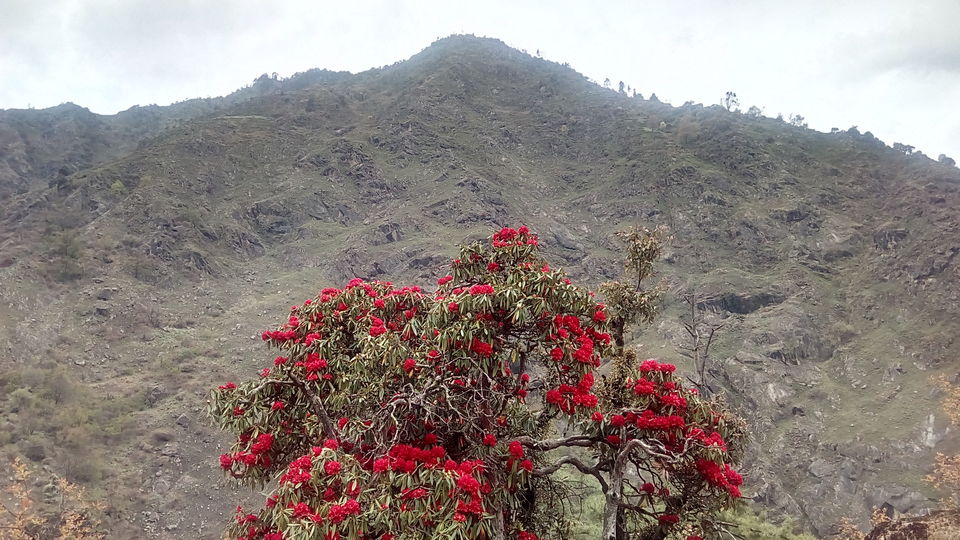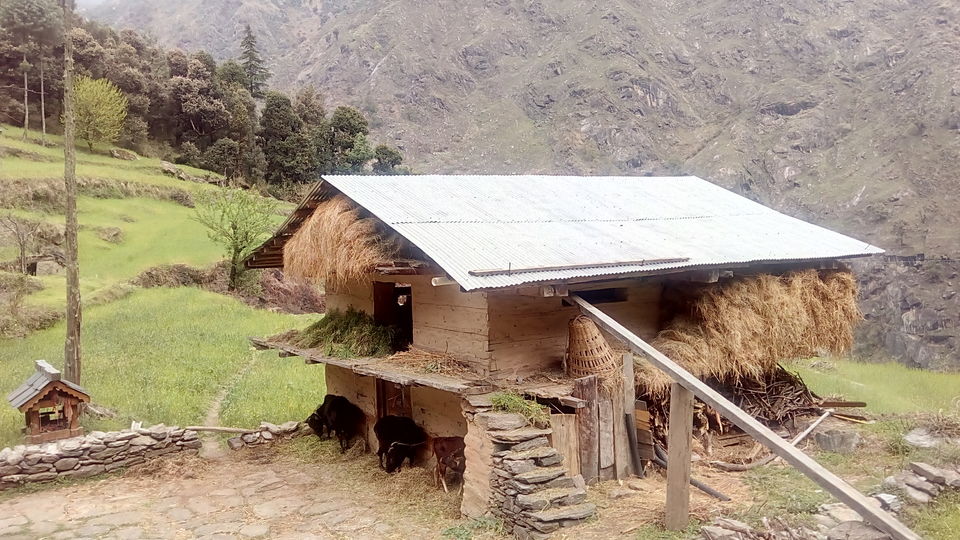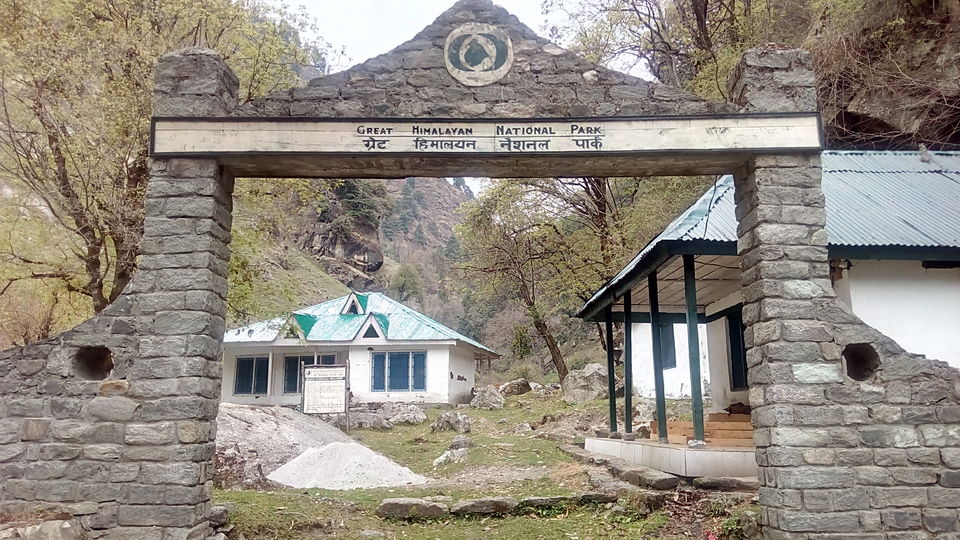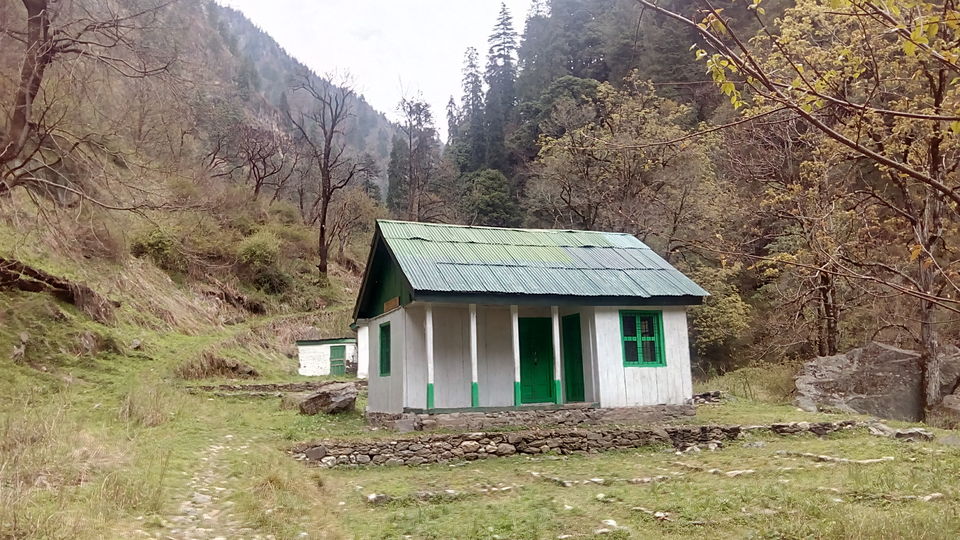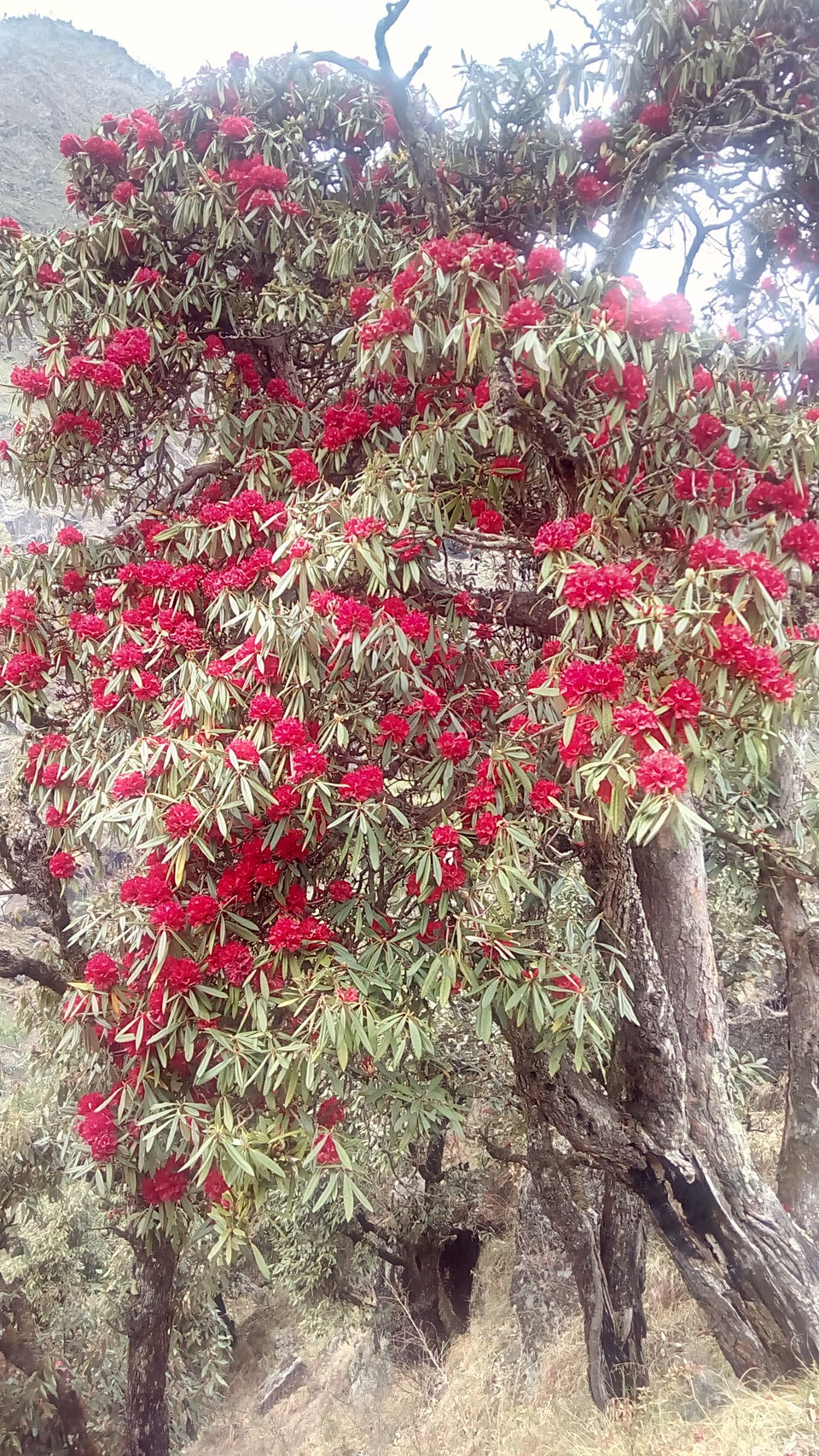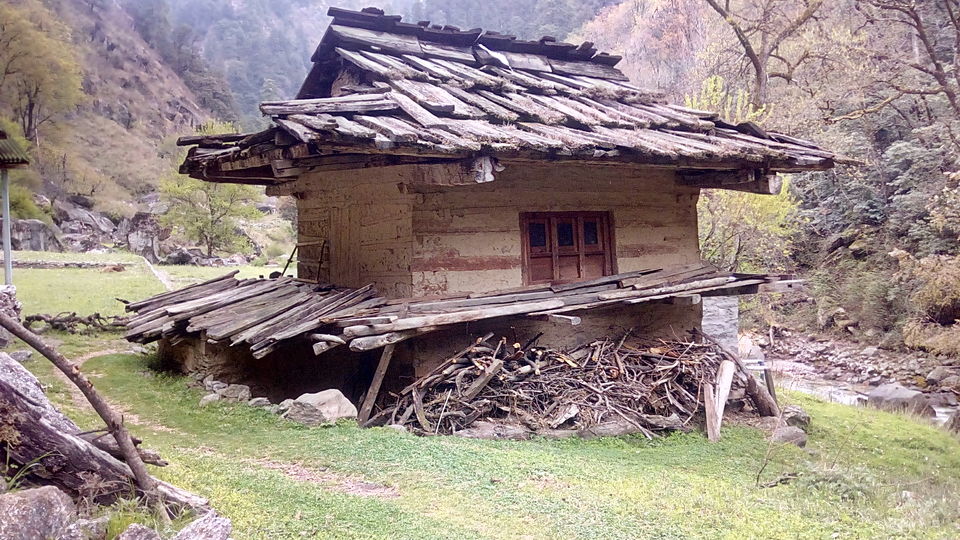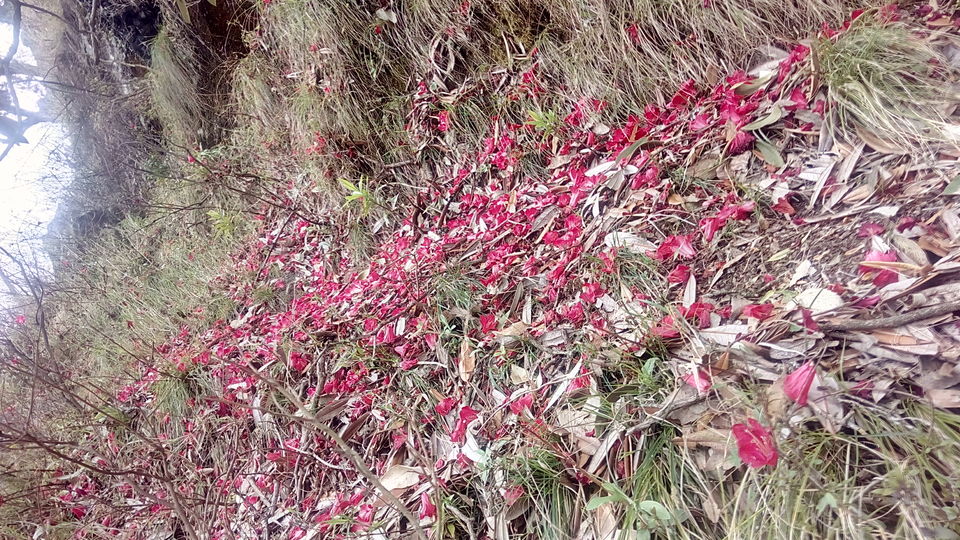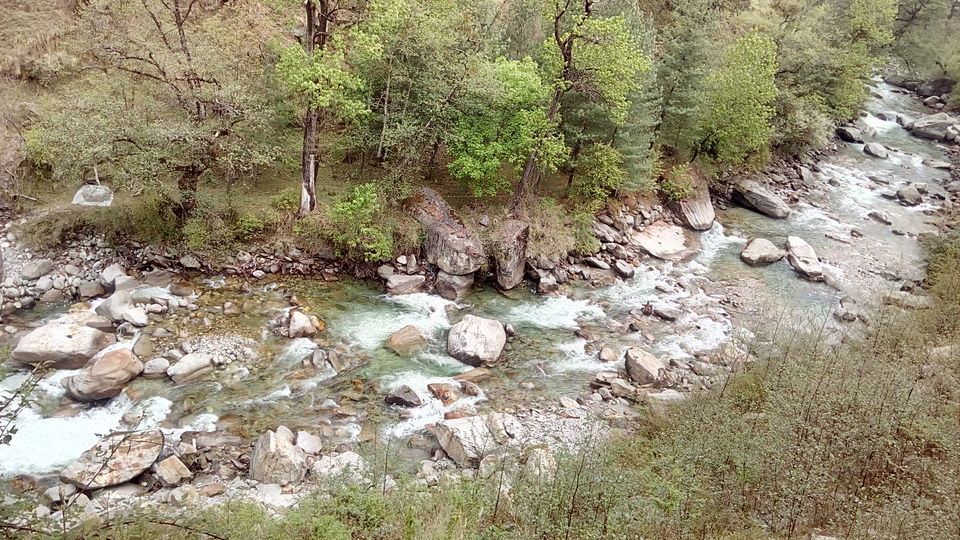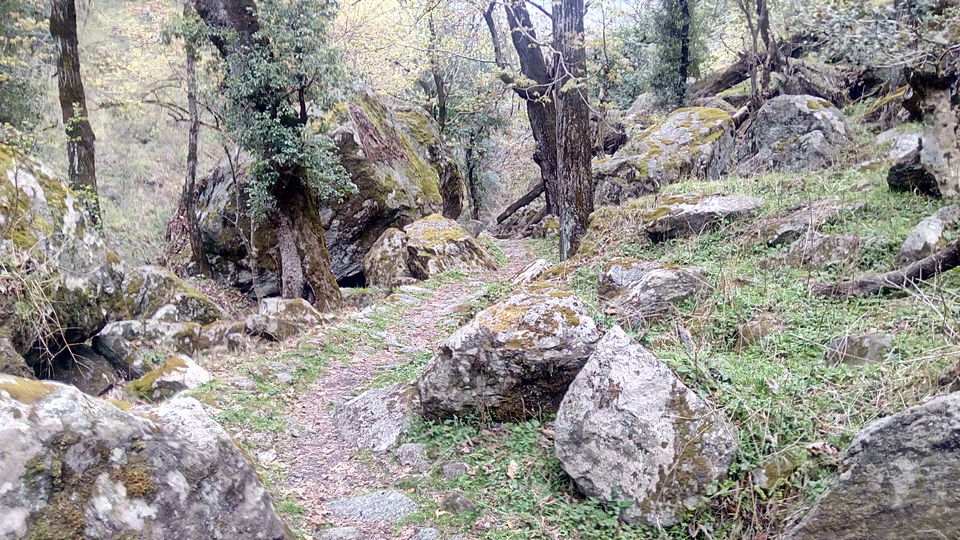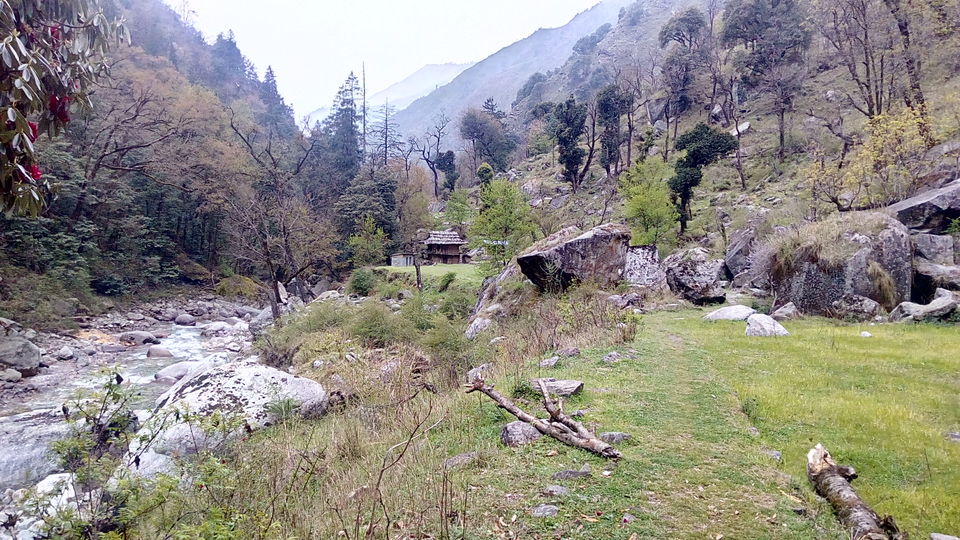 Once a thought gets inside your mind, you never get rid of it, may be the talks that I had previous night with locals, stories of wild animals in area, and me being all alone there were the reasons, that I did not camp there, though I was equipped with all of my gear. Late evening I came back to Jalori, same place, same room, and same people. Owner of this homestay (Ram Negi Bramta) is helpful and he updated me about a place, which is beautiful and least visited by people, so it is not spoiled yet. It is Raghunathpur, 3-4 km form Jalori, he was right, big forest clearings, patches of snowfall, best view of snow clad mountains of GHNP, no trace of regular human visitors, pugmarks of some wild animal on snow, lammergeyers (bearded vulture) flying close, to me it is sheer virgin beauty. It is here I spent most peaceful 3 hrs. I came back to Jalori in afternoon, and while on the way back I saw Monal, one of the most beautiful Himalayan pheasant. In evening from Jalori I got a shared cab to Kullu. With a plan to revisit GHNP and to spend few days inside the park, I boarded a bus to Delhi.