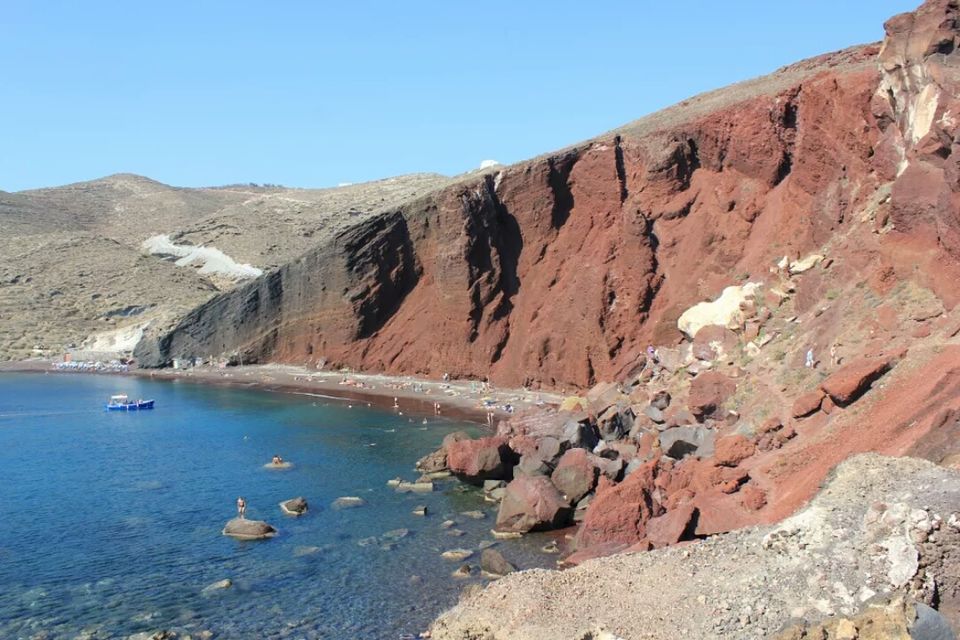 We landed in Athens from London. Athens is a historic place for sure. But I am not into so much history. We were on ourselves in Athens . It is a very well connected place through subways. We were in Athens when people there were conducting serious strikes against government and I was even afraid. We saw old Acropolis which is very famous and has a history. It was ruined. Then we came down to new Acropolis museum , spent some time there understanding some history. Then we went to Zeus temple which had also a lot of ruins. This was in Sintagma square . We took a subway to reach here.  Then we were done for the day.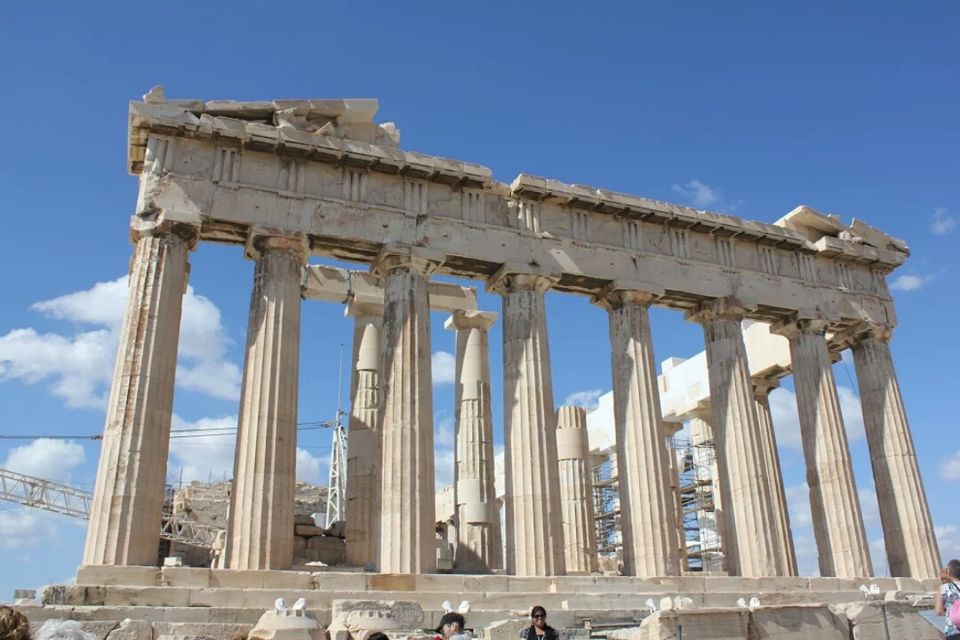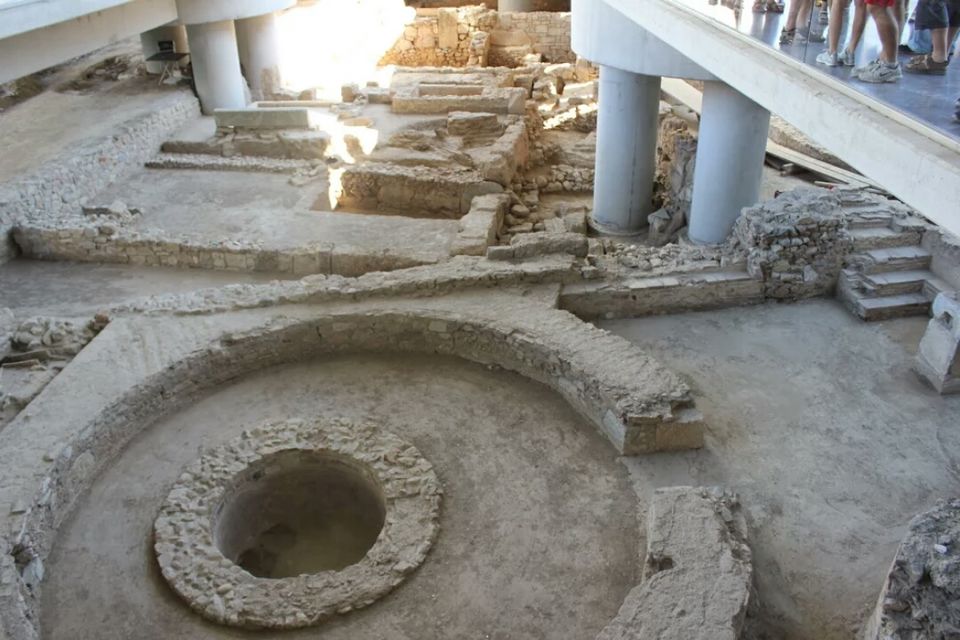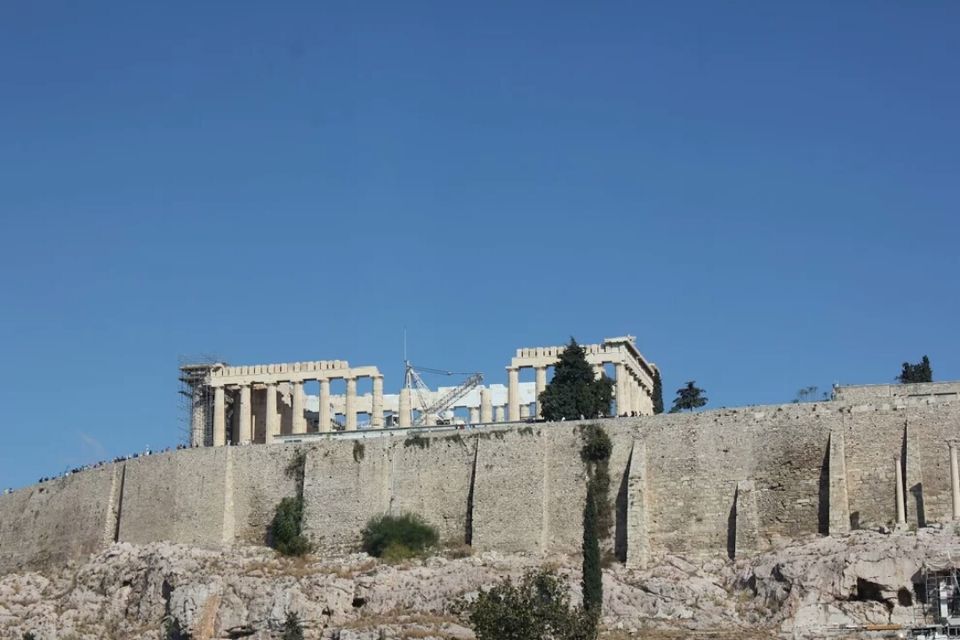 We were very excited for Santorini. We took a blue star cruise . The route was PAROS-NAXOS-SANTORINI. It had two stops and took 8 hours for Santorini. We first took a general ticket. There was food in cruise but there was no vegetarian food available except for french fries. This was my first time in blue waters. I was very excited and ran around every nook and corner of cruise and looked at water and was amused. I still remember how the white waves coming along the way as cruise headed created an impression in my mind. There were cabins in cruise . After some three hours , we decided to sleep for some time and took a cabin. We relaxed there watching blue waters. We were in Santorini by evening, checked into our hotel and headed to see beautiful sunset.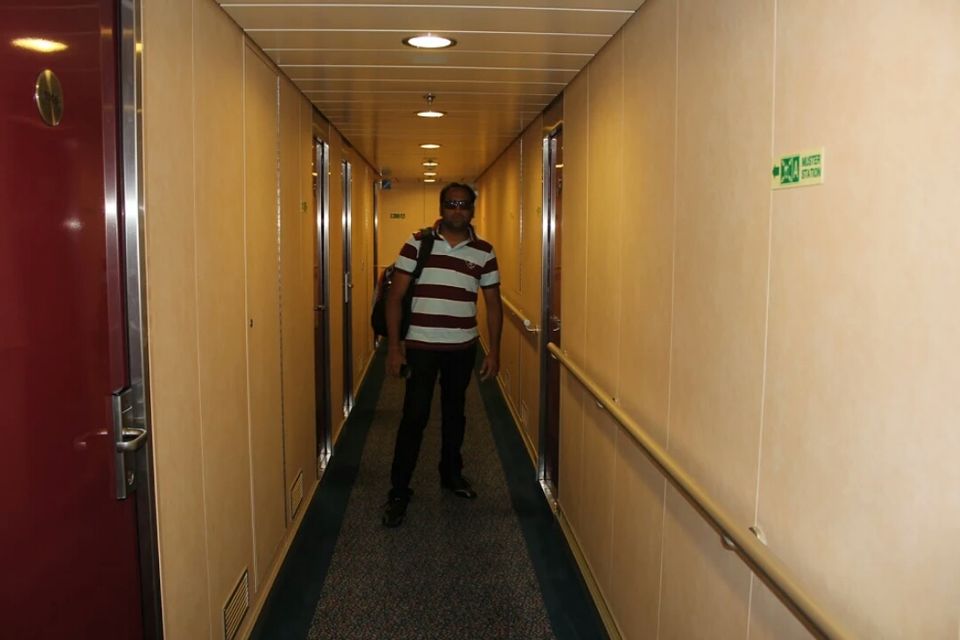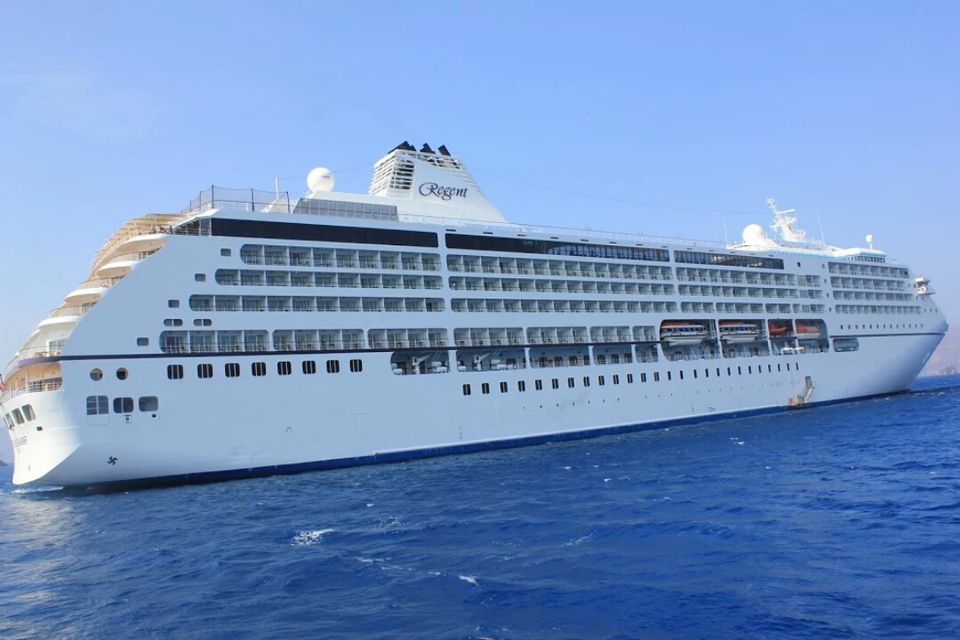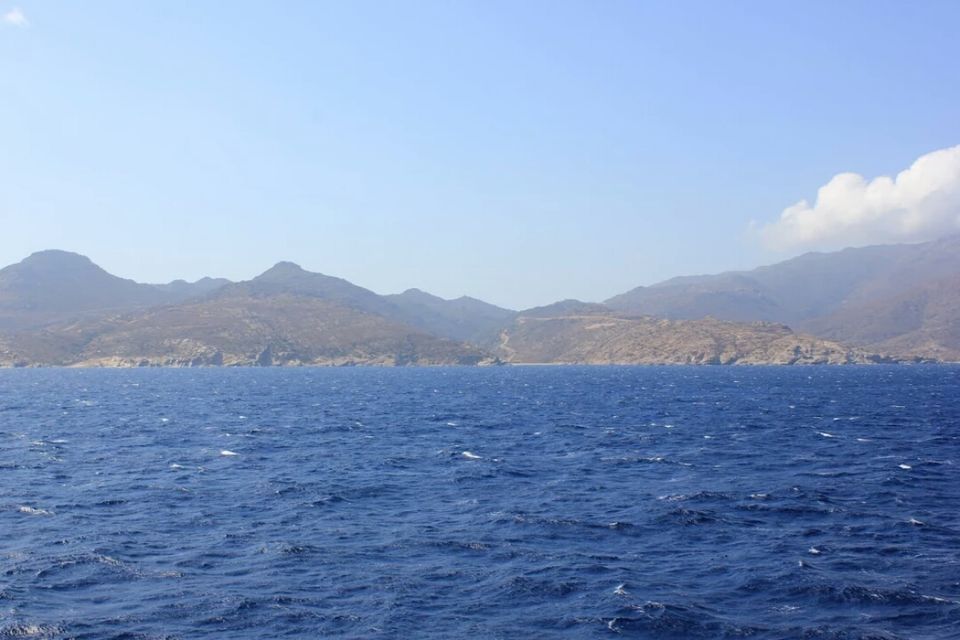 This was the best sunset I have seen till date. We took a shared cab to Oia and started walking into streets of Oia to reach sunset point. The place was very impressive. All through were houses and shops. Everything was painted white. There were flowerpots with plants and flowers at every house and shop. Truly beautiful. It was like a painting come alive. There was a hotel at which we ordered some snacks and relaxed for a while watching sunset. It had a swimming pool and some beach chairs. After a while, we moved forward and there was the real beauty. This place was magical. To our luck, we were the only one there. Many pictures of Santorini show a white round building with blue top. We were seeing it in real. This place had just a rock and down was deep blue ocean very low and sun setting into ocean. Adding to it was a traditional boat going in ocean. We were least interested in photos and enjoyed the sunset thoroughly. We stayed there till sunset. Then started walking when we realised something running in our stomach. We then realised we did not eat anything from morning and rushed into a restaurant. We wanted to try all greek dishes. We ordered something and there came a big tomato with rice inside , a big capsicum with rice inside. They were are farm fresh and tasted delicious. After a delicious dinner, we headed back to hotel and had a good sleep.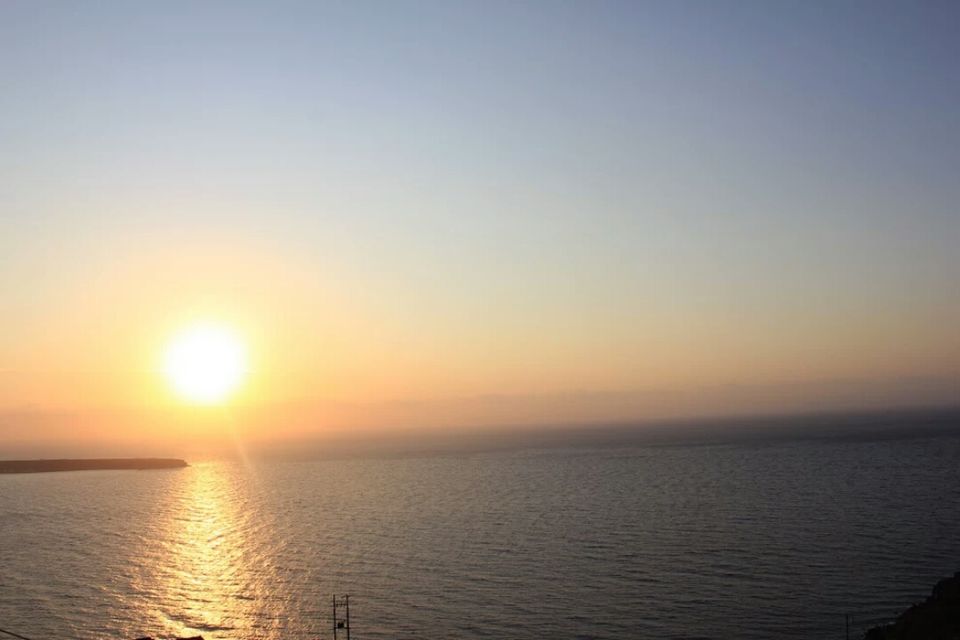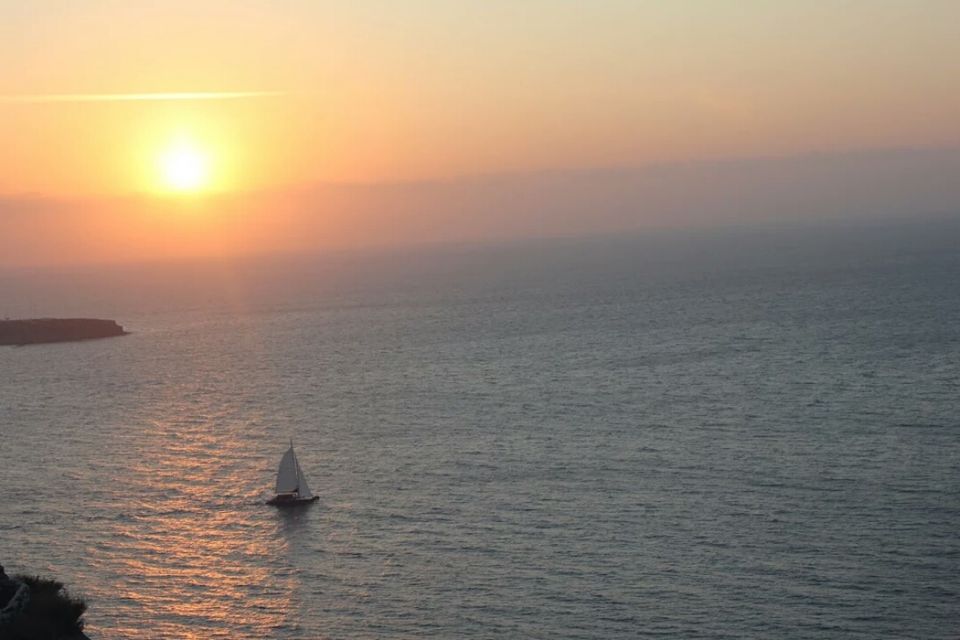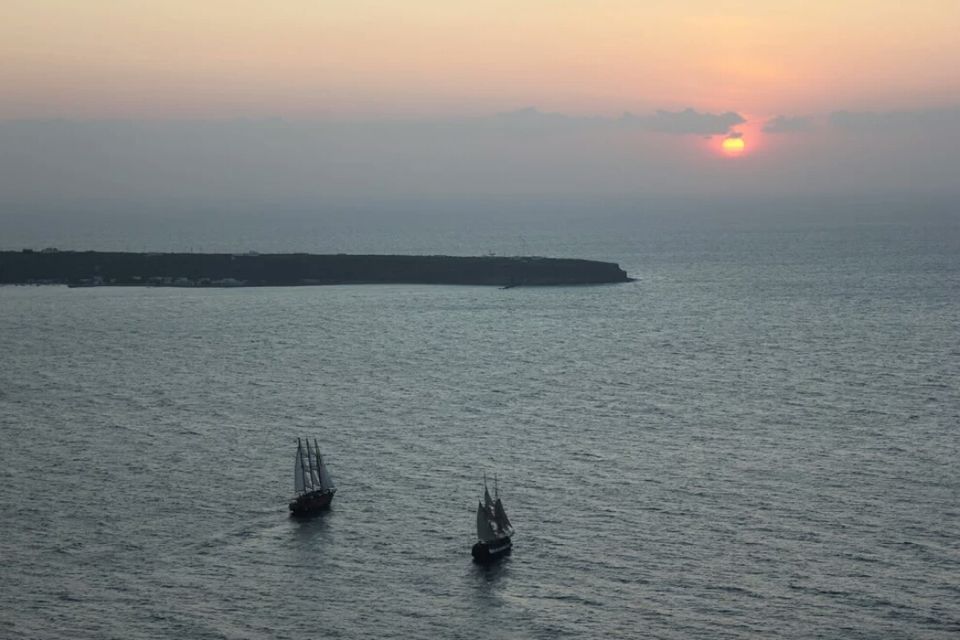 This day was around beaches. We headed to Perissa beach first. It was a direct route. Water was so clear and so blue. We did jet skiing there. Men here were so fit . Greek men proverb doesnt come just like that. For next two hours, we were in beach enjoying blue waters. We walked along the beach till end. At the end was a stone with some clear water near. I put my feet and some fishes pedicured me. It was all magical. By the way beach was black sand beach.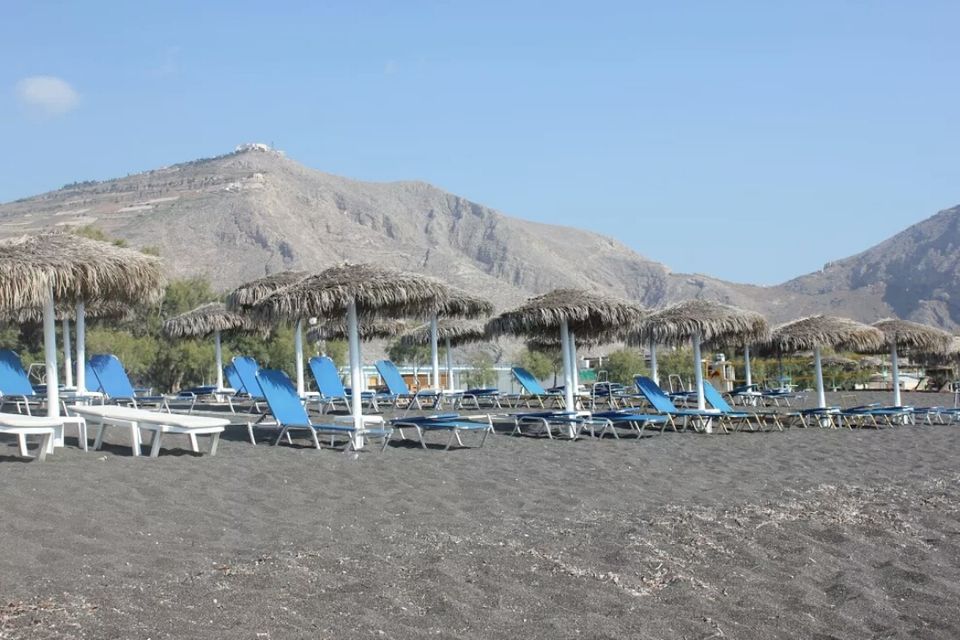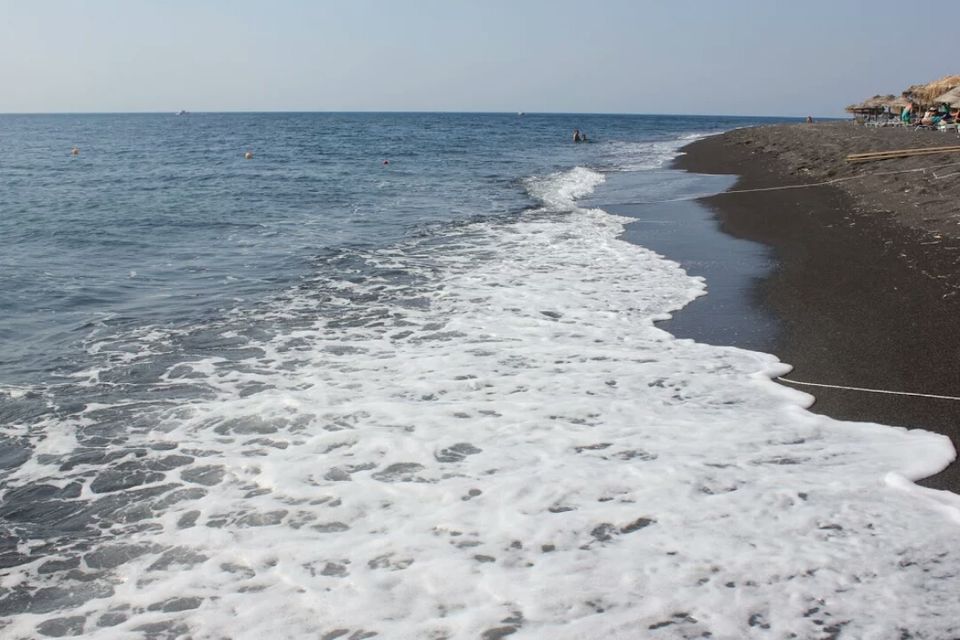 Then afternoon was our journey to Red beach. On the way to Red beach , we saw a local corn stall and my husband started pretending he is a chef and asked to take pictures. Locals were very friendly. We came to location but we were not able to see any beach near us. So we asked a local and he told it is a hike. To get to Red beach is a small hike. Climbing a huge rock and climbing down gets us to beach. We started climbing the rock and mid way , we were fascinated to see. It was a very huge red rock infront of us with a small white patch in the middle and beach was almost invisible. We saw many small moving objects down and confirmed it as beach. As we headed down, we were amazed. This is a red sand beach. There were shacks for rent. We took two and rested. We were totally in very clear water swimming and playing around. Spent almost 2 hours there. Very beautiful beach. It does not seem like a beach until you go near because of huge red rock.
After a very satisfying day, we headed to hotel.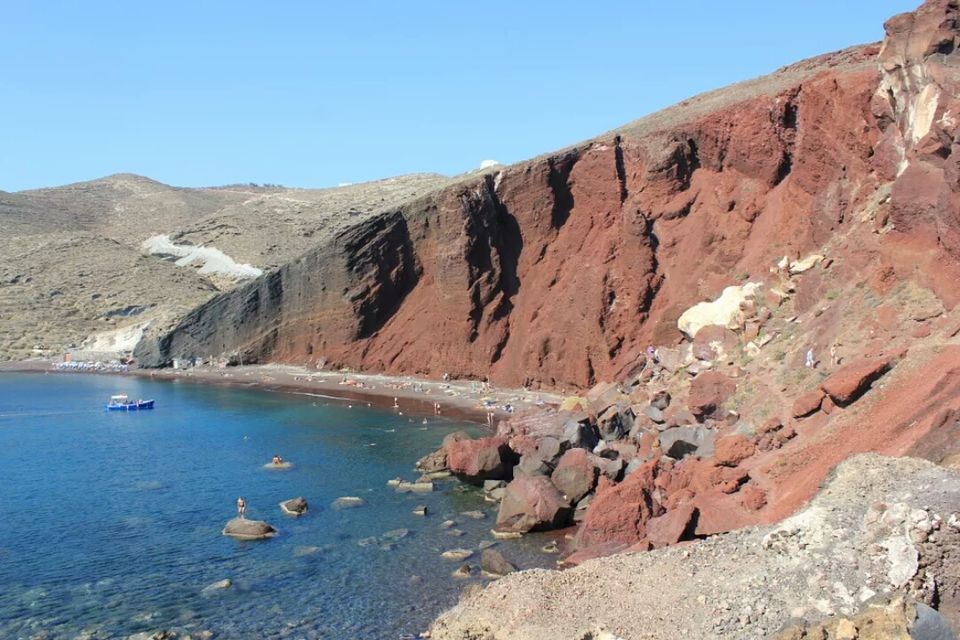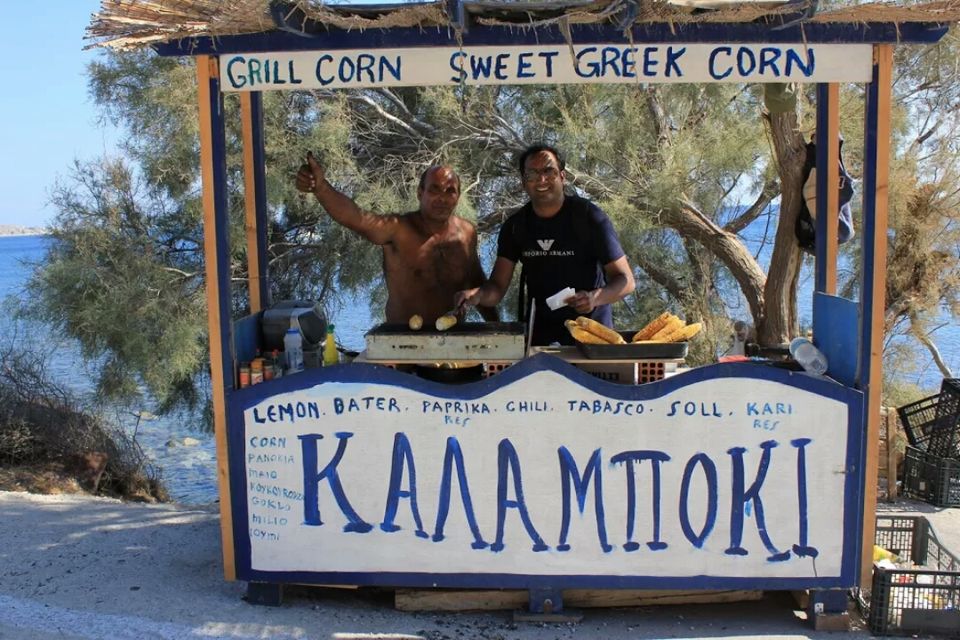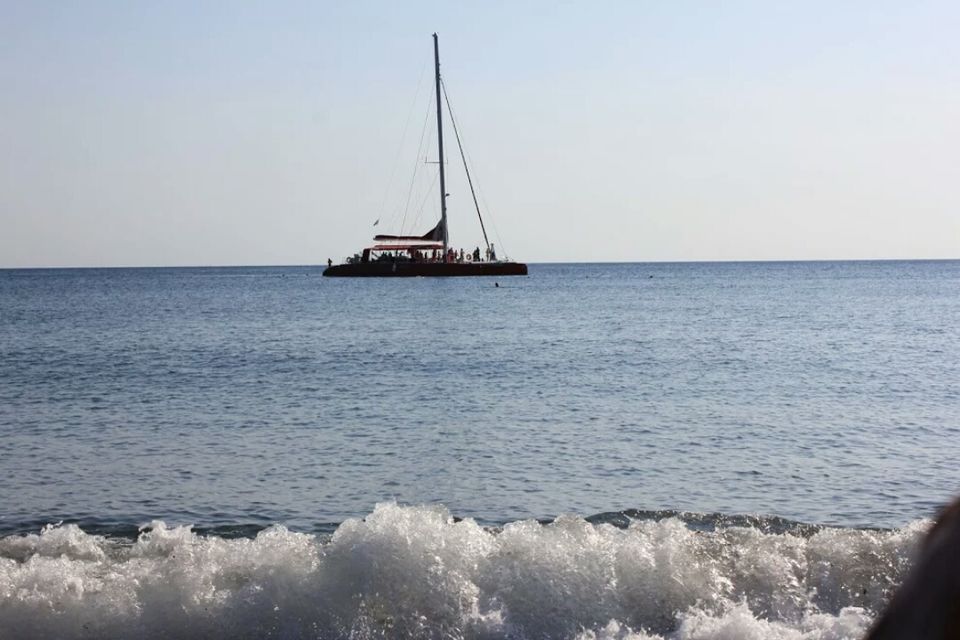 This day , we decided to see active volcano and hot water springs. This was a bit of disappoiment for us. We booked a group tour. We took a cable car to get to ferry point. There was some time for ferry to start. So we decided to take souvenirs of Santorini. Then ferry started and we were in middle of nowhere after some time. After about half hour, we saw rocks which were jet black in color. Our guide asked us to get down there. It was very windy the day we went and we had to apply force to walk. And added to it, we were walking on a mountain upward. We walked and walked hoping to see an active volcano but in vein. There were some black ash like things and there was smoke long ago it seems. Everything seemed normal to us. Views of ocean were great though. While decending, air pushed us so hard that we even fell down at some places. Then they took us to hot springs. Boat was stopped at 30 feet in water and we were asked to dive and swim till hot springs. We didnot know how to swim so we decided to see people doing. Many told water was very hot and going was worth it.
Then we tried roaming around Santorini. If anyone is interested in biking, take Indian licence. They asked for Indian licence for bikes and we didnot take it. So had to roam around in cabs and shared cabs.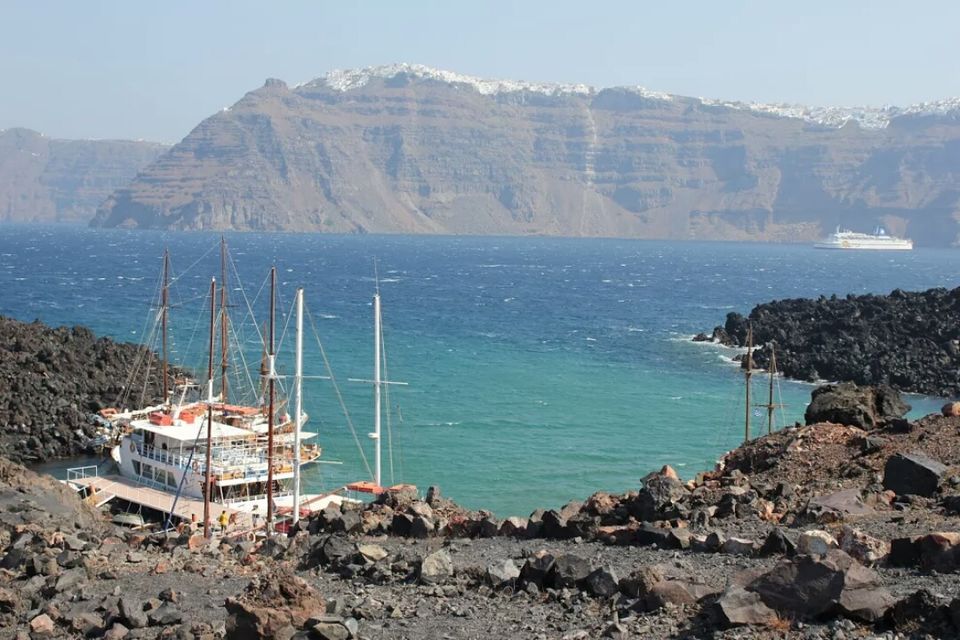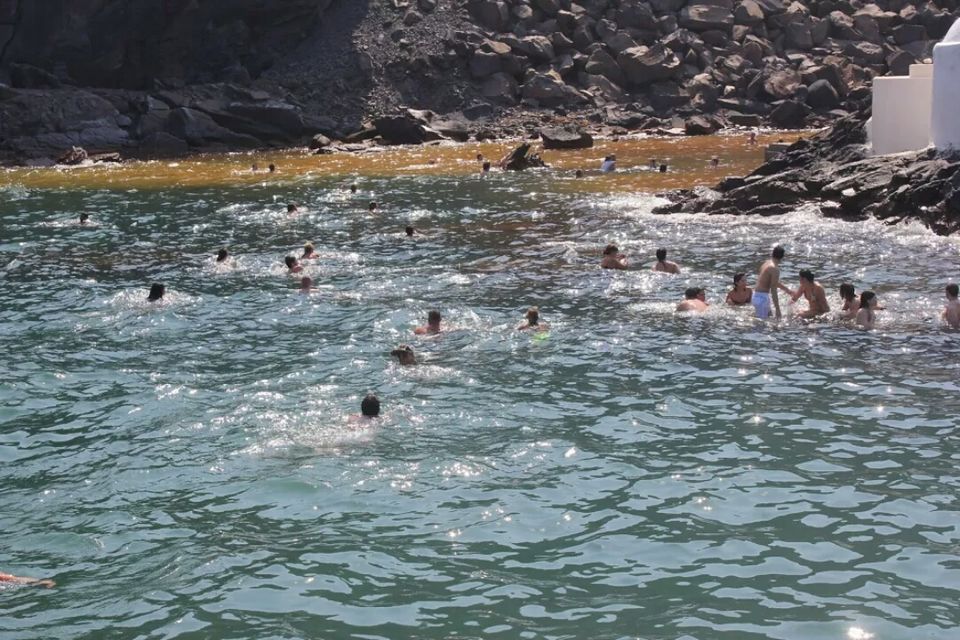 We headed back to Athens in blue star and this time in the afternoon. We enjoyed till sunset on cruise. After sunset, it was very dark and ocean became ferocious . It even started watering into cruise. But managent there said its a common thing. We finally reached Athens and headed to hotel.
This day we were ready to hit Hyderabad.