If you are planning for Europe and looking to find out things to do before visiting, you have arrived at the right place, I have backpacked Europe and can help you out with certain tips.
Here are 10 things to know before you travel to Europe:
Schengen Visa
Schengen Visa is the first thing that comes to mind while planning for Europe. It is a gift from European Union as it comprises of 26 countries that have agreed to allow free movement of their citizens and tourists within this area as a single country.
It covers the majority of Europe except for the United Kingdom and countries such as Romania, Bulgaria, Croatia, Cyprus and Ireland soon to be part of the agreement.
There are three kinds of Schengen Visas:
1. Uniform Schengen Visas (USV) - It enables you to travel and reside in the Schengen Area for up to 90 days each six month period, which starts from your date of entry. It can be single, double or multiple entry - which means you can leave Schengen area and come back to complete 90 days within 6 months period.
2. Limited Territorial Validity (LTV) Visas permit you to travel only within the Schengen country that has issued your visa or in the countries you specify when applying for the visa. The visa will not be valid in any other Schengen Area countries.
3. National Visas are granted to individuals who are studying, working, or residing permanently in a Schengen Area country. These visas are valid for those residing in a specific country for a specified period of time (with plans to return home once the visa expires), but you may also acquire a multi-entry visa to travel to other countries in the Schengen Area.
EURAIL Pass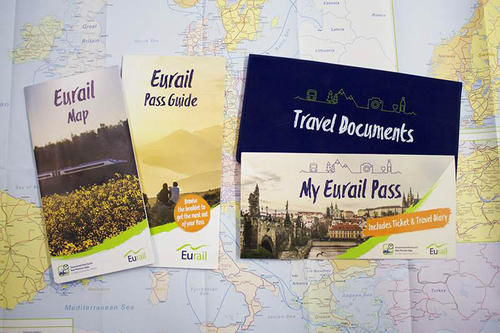 Train travel has been a staple of extended European vacations for decades, as it is often the easiest way to navigate the continent and allow for plenty of flexibility in your itinerary.
The Eurail pass is a train pass that allows you to explore all of Europe with one train ticket. There are different kind of passes available depending whether you plan to visit multiple countries (upto 28), a combo of 3-4 countries or single country.
For more detailed information - Check out my blog on this - http://koolumbus.com/the-complete-guide-to-eurail-pass/
Low Cost Airlines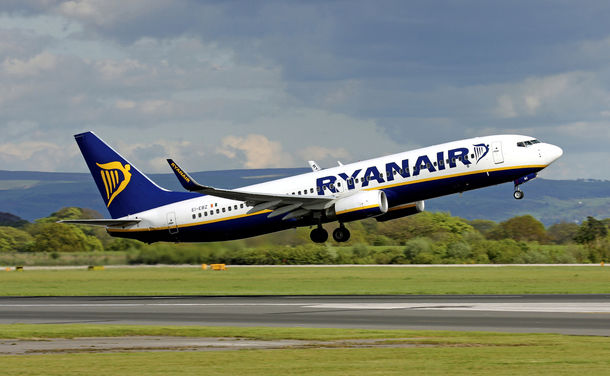 If you are a DIY person and like to plan trips on your own rather than depending on travel agents, then you must explore low cost airlines like Ryan Air. You can customize trip by checking airfares which is normally around 20 Euros (INR 1500).
Their airports are not standard major ones as they operate mostly from out of city airports like I traveled from Pescara (Near Bari- Italy) to Girona (Near Barcelona). But keep few things in mind like - Have your web check in done with printouts, a check on luggage limits etc. as these are additional services which lead to higher costs.
Europe is not just about France, Italy and Switzerland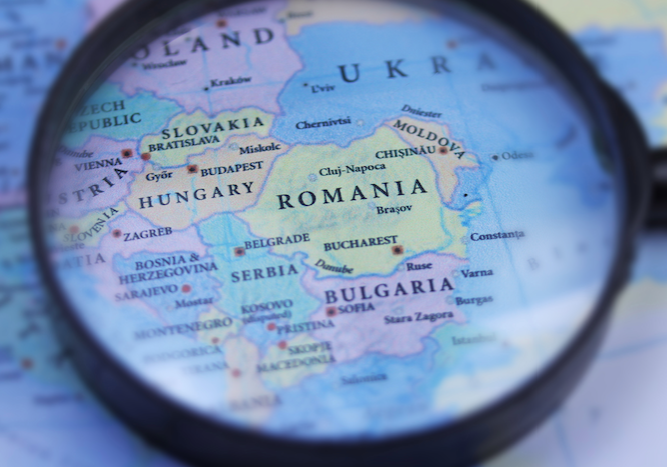 When we name Europe, most of the people plan for France, Switzerland or Italy and now after few Bollywood movies - Spain and Portugal also join the limelight.
But it is not just about these 6-7 countries; in fact there is whole Eastern Europe which offers equivalent if not better experiences at much cheaper prices. For example - Prague and Budapest offers awesome nightlife; Hostel prices in Budapest is around 5 euros - I stayed in 2 Euros as compared to 20 euros in Paris; Slovenia is an earthly paradise of snow-capped peaks, and Venetian-style coastline; and Croatian cities of Split and Dubrovnik are Adriatic Pearls.
Read my experience on Croatian city Split here - http://koolumbus.com/split/
Free Walking tours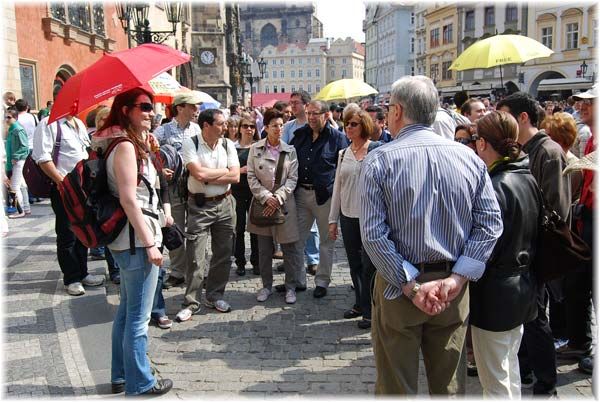 Don't miss on this. It is a fantastic way to get an idea of city culture, major attractions, or places to dine etc. These walking tours are without a fixed price, which offer participants an overview of the city. Most guides will subtly or not-so-subtly mention throughout the tour that they are doing this on a voluntary basis, and that tipping is the right thing to do. It is up to you whether you want to pay or not; I used to pay 5 Euros at the end if I like it.
Companies like SANDEMANs do such tours and you can find guides with umbrellas at major attractions of the city or you can get information on timings etc. through their portals.
Hostels, Airbnb and Couchsurfing
Most money spent in a trip is on accommodations. Hotels may be expensive but there are different alternatives available in Europe which may lead you to spend less.
I specifically admire the hostel culture in Europe. These are youth kind of hostels where you find dynamic and vibrant atmosphere. In a room, there can be several bunk beds - number may reach till 25. Pros are that you pay only for a bed and meet similar mindset people coming from different regions.
Airbnb offers homes away from home and through Couchsurfing you can approach locals living in city if they can adjust you for free in return of travel experiences you share.
Pack Light
Every wonderful new country you see is another time you have to move your belongings around, so carefully consider what you really need and cut out the rest to save yourself the hassle.
Don't forget to carry Travel plug Adapter. Your parents may fill your luggage with multiple food items but there is no need as everything is easily available through several Hyper stores, and Asian shops all around in major cities.
Managing Currency
The euro (€) is the official currency of 19 out of 28 EU member countries and is widely accepted. These countries are collectively known as the Eurozone.
But other Nine countries (Bulgaria, Croatia, Czech Republic, Denmark, Hungary, Poland, Romania, Sweden, and the United Kingdom) are EU members but do not use the euro. Like Croatia uses Kuna , Hungary - Forint etc. You may get exchanged currency at few restaurants or hotels where they accept Euros. I used to get local currencies by using my Debit card (Thomas Cook) but never withdraw in excess as you may end up with few notes which is unacceptable in other countries.
Travel but be Alert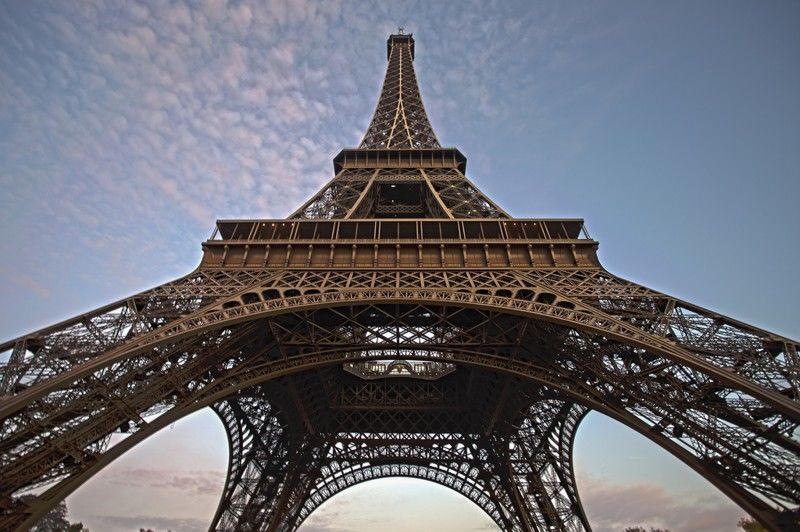 For several of us, its once in a lifetime experience and we strive to make make every moment precious. But after all you are in a foreign location and people can easily identify whether you are a tourist or a local.
So, it is better to pay attention while enjoying the flow. I have faced and observed few of things like - Some antisocial elements ploy to make you play a game which seems very easy but you end up losing your money; one may come to you at train station to assist in printing boarding passes for trains which you can do yourself very easily and then they push you to give them money in return etc. Also, Always keep extra copies of your passport, visa and other travel related documents.
Don't Overplan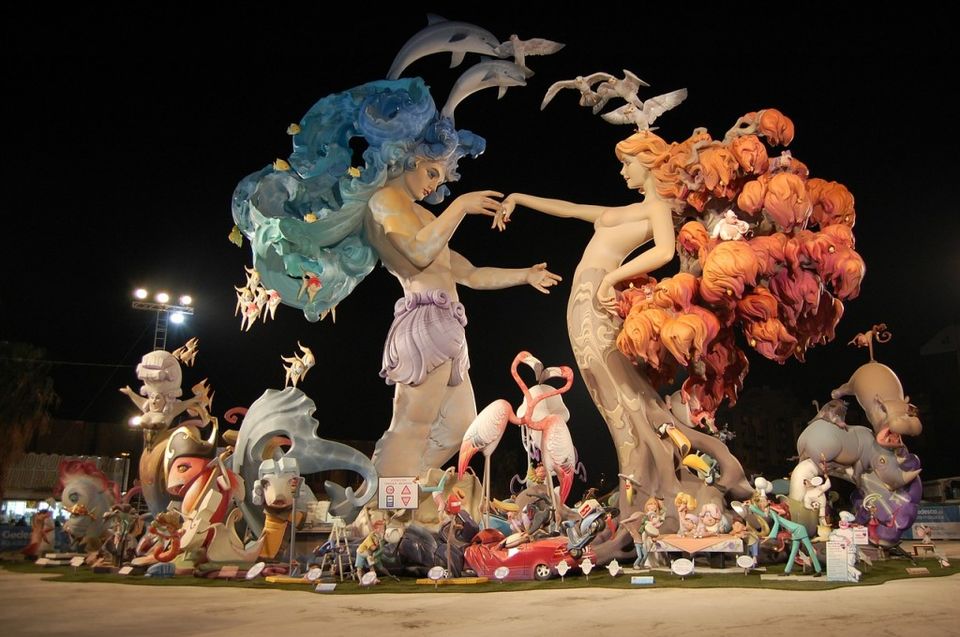 There is an urge to do and see everything but then you may end up losing your vacation in transit. Make sure that you allow sufficient time for sleep and adequate rest between activities. This will end in more fulfilling experience.
I backpacked Europe for around 1.5 months. I planned an over-packed Itinerary which took toll out of me in first 25 days and then decided to take it slow. It gives you more time to sense soul of city like experiencing La Fallas (Festival of Fireworks and Puppets) in Valencia for 4 days and admiring sheer beauty of Santorini for 3 days has a special charm to it.
Blog- www.Koolumbus.com