If you always find yourself struggling to maintain your work-life balance and can't seem to juggle everything on your plate as efficiently as you'd like to, perhaps, it's time to pause and hit the 'reset' button. Everyone deserves an occasional escape from the frenzy and humdrum of life, and what better way to achieve it than to pack your bags and head out that door on a wild impulse? You'll be surprised at how a temporary escape can actually restore the balance of life and make you (and your better half) a whole lot happier. So surprise your partner by whisking them away to a romantic getaway this upcoming long Diwali weekend.
Sitting in a valley with mountains towering around it, the charming Himalayan resort town of Nainital enjoys great popularity owing to its stunning views. Set around the blue-green Nainital lake, this town makes for the perfect location to reignite your relationship and ramp up the romance with your partner. So if you're looking for a charming and serene place to stay, strategically located amidst gorgeous views, the eco-friendly Green Glenn is the one.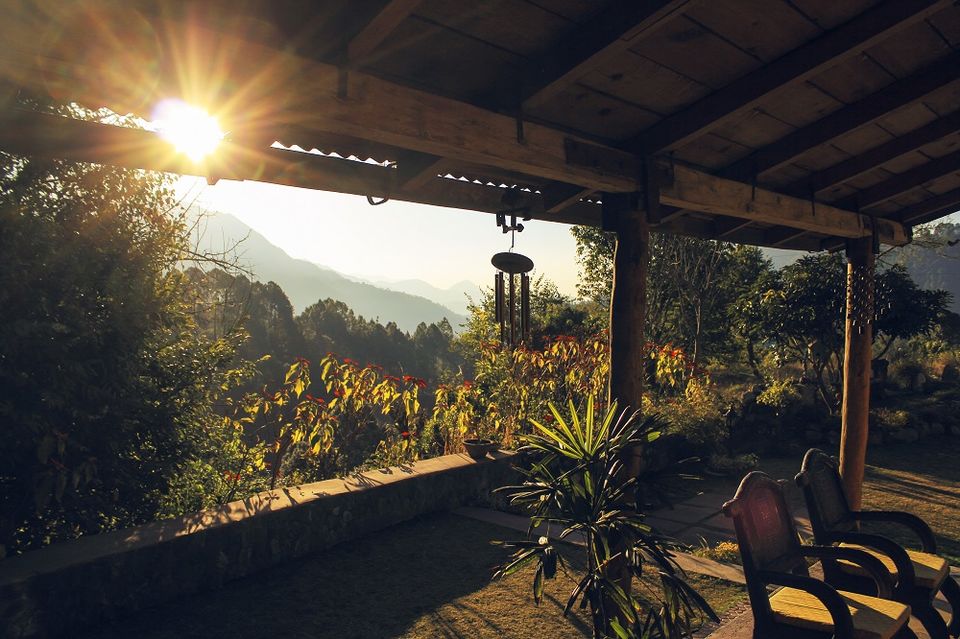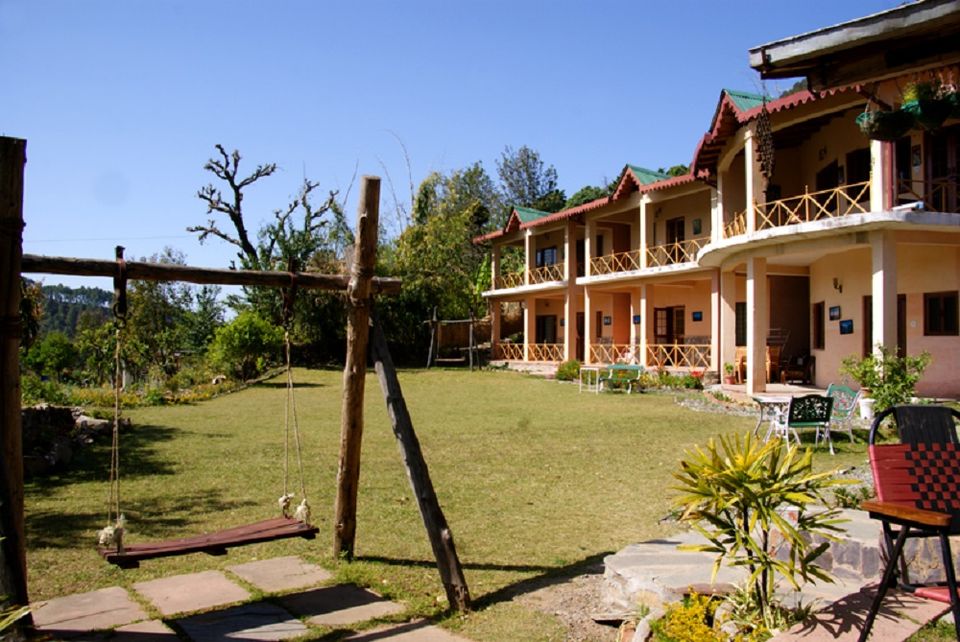 Ideal for
This quiet little resort, nestled amidst some of the most beautiful landscapes imaginable, is perfectly designed for honeymoon couples.
About the property
Sitting at an altitude of 5,000 ft, Green Glen has eight rather spacious rooms and a dining facility. Tastefully decorated, this darling little resort has a cute, almost whimsical feel to it. Complete with overhead wooden panelling, wooden floors and little stone fireplaces, the cozy interiors have a rustic and earthy appearance. The aesthetically pleasing rooms are equipped with all modern room facilities and offer breathtaking views of the valley. Every room comes with an attached bathroom with hot/cold water. The front entrance opens up to a well-maintained lawn, where you can curl up with a book, hot mug of coffee while you soak in the sun.
Food
The friendly and courteous staff will whip up a hot, delicious meal for you and your partner when you're hungry. Worthy of a mention are the meat curries and mango custard. The food served is fresh and organic.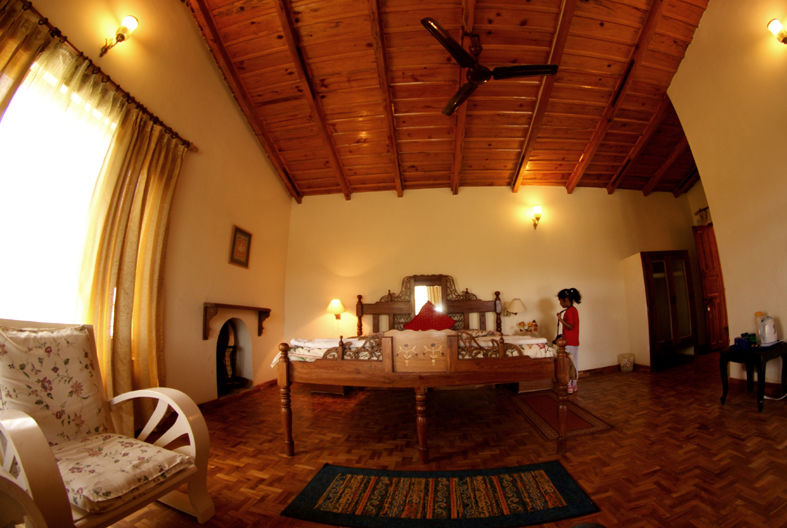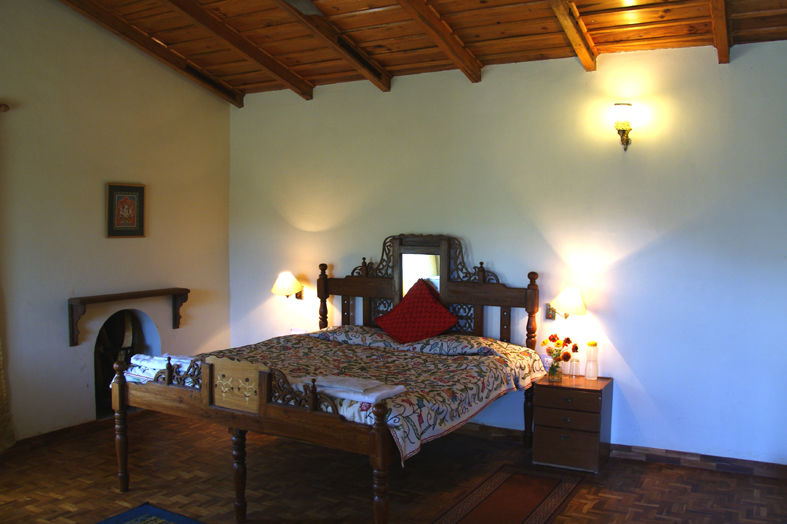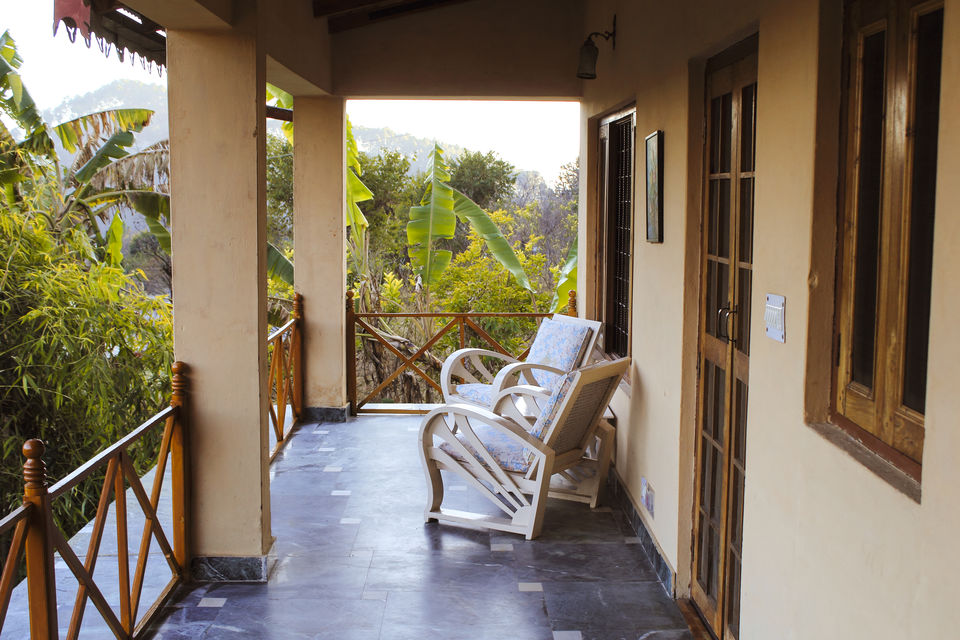 Cost
Prices start at Rs. 4,179 per night.
You have the option to pick from Gold rooms and Silver rooms.
Gold rooms are located on the ground and first floors with a spectacular view of the surroundings. All rooms have a large balcony facing the lawn and valley.
Silver rooms are located in the main hut and are not as spacious as the Gold rooms, but come with a lovely view.
The cost for Gold and Silver rooms will differ.
Best time to go
May to July is the perfect time to visit, as the weather is pleasant and balmy. Visiting after that may not be ideal, as the winter months can be severely cold.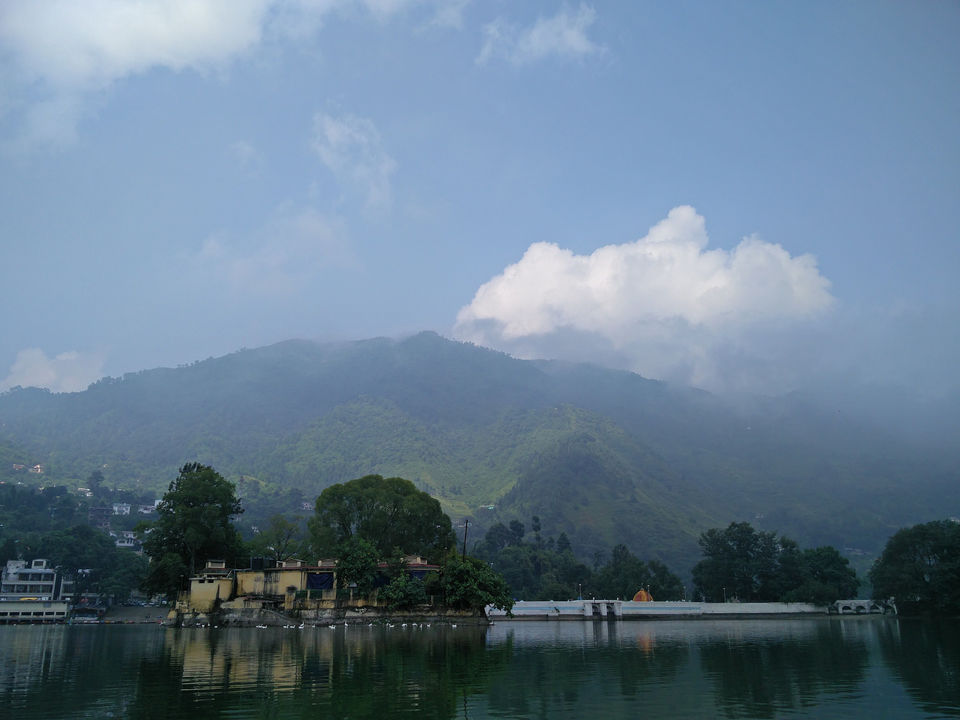 What to do in and around the property
If you're in the mood to stay in and unwind, you can choose from a variety of indoor games such as scrabble, carrom and chess. You can also just laze around on a hammock, dance, lounge by the mini bar or sit around a campfire. Outdoor activities such as trekking, rock climbing, paragliding and rock crossing are also available for adventure enthusiasts.
Visiting the Ghorakal Temple is a must for anyone in the Nainital district. This spiritual spot is popular among visitors and its walls are adorned by a large number of bells. One can soak in some of the most spectacular views from here.
If you're an adventure sports enthusiast make sure you head to Naukuchiatal which is 2.2 km away (8 minutes if you drive). This place is popular for the wide range of adventure sport activities it offers. Choose from trekking, paragliding, boating, mountain biking and spotting wildlife - whatever catches your fancy!
When in Nainital district, don't miss out on a visit to the scenic Mukteshwar, around 45 km away (1 hour 40 minutes). From here you can watch the sunrise above the beautiful Nanda Devi peak, or embark on a trekking expedition amidst lush trails. Mukteshwar is also popular for rock climbing and rappelling. While you're here, don't forget to visit temples such as Rajarani, Shiva and Brahmeswara Temples.
Getting there
Delhi is the closest metro city to the resort and is 303.5 km away.
By air: Fly from Delhi airport to Pantnagar airport (which is one hour away from Nainital). You can book a cab from here to Green Glen.
By road: Several tour operators operate daily bus service from New Delhi to Nainital. Option such as air-conditioned, non-air-conditioned, sleeper and Volvo buses are available. Although some buses operate during daytime, overnight buses are more common and possibly more convenient.
By rail: You can take a train from Delhi to the nearest railway station located at a distance of 34 kilometres in Kathgodam, at the foothills of the Kumaon hills. Upon reaching Kathgodam, you can take a private cab to the resort.
All images are sourced from Green Glen's official website.
Know of more quaint resorts perfect for a quick getaway? Help other couples plan a romantic holiday by writing about it here.