Hello travel fellas,

Last weekend I visited Agadi Thota, which is in Hubli-Dharwad, Karnataka. I had received mixed reviews about this place and wanted to see with my own eyes so that I too could give unbiased reviews about the place to others.
After planning for a week we finally visited here.
So, let's get started & see what Agadi Thota holds.

ಅಗಾಡಿ ಥೋಟಾ is a place surrounded by greenery & greenery.
It is located in Kunnur Village, which was started by Jayadev Agadi in 2000.
Agadi Thota is spread over 30 acres where you will get to enjoy various activities, food, rides, and different types of plantations.
10:30 a.m.
It is about half an hour's drive from Hubli city.
The road was good and the ride was smooth.

Because it was Sunday, the farm was fully packed with humans, cars, and serenity.
The fact was that the crowd was making the place more vibrant.
Their services were also good, although the place was crowded, it still takes hardly 5 minutes to find a space for our car.

As soon as we entered the farm we got a warm welcome. The lady there welcomed us by putting traditional cap on us and putting a 'tika'.
Walking some distance we encountered a man walking on a stick.

It almost refreshed my childhood memories.
There we were again welcomed with 'Kokum Juice'.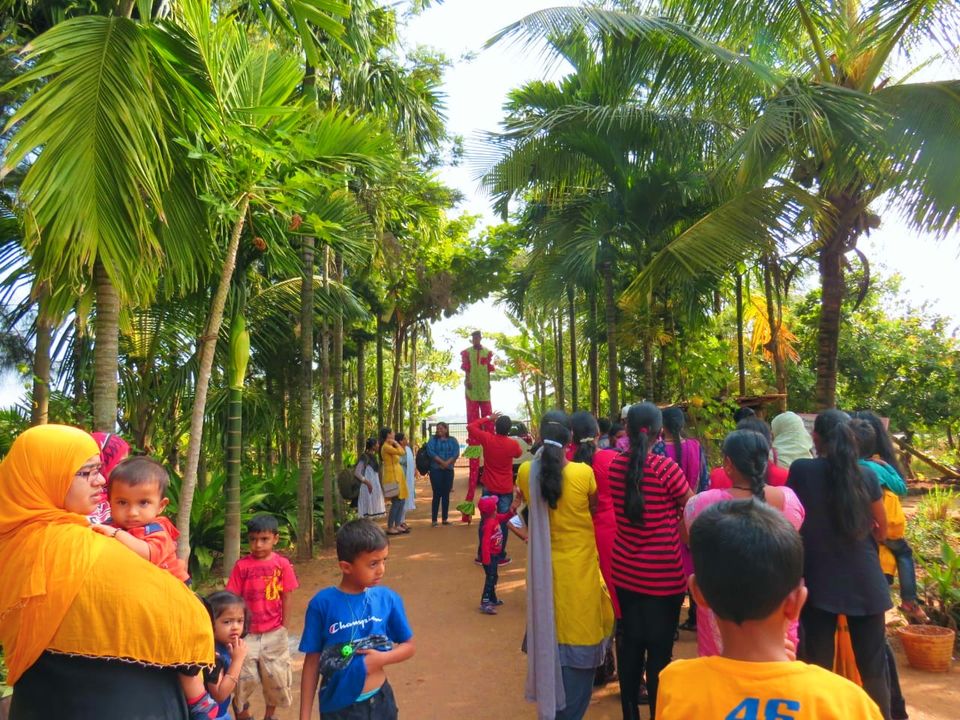 11:00 a.m.
Melons Stall:
Walking through the green pavement we come across some food stalls.
There were two stalls of watermelon and melon.

The melons were utterly delicious, and good thing was you can eat as much as you want until your tummy cries 'that's enough'.
Sugarcane Juice Stalls:
Walking some distance from melons shop we encountered sugarcane stalls.
There were total 3 sugarcane juice stalls.
In 1 you will get the juice without any hard work, their staff will serve you, and in the other two, you have to earn it.
Rotate the hand machine and squeeze out the sugarcane juice. Simple as that. As simple as to grow the sugarcane, market it and sell it.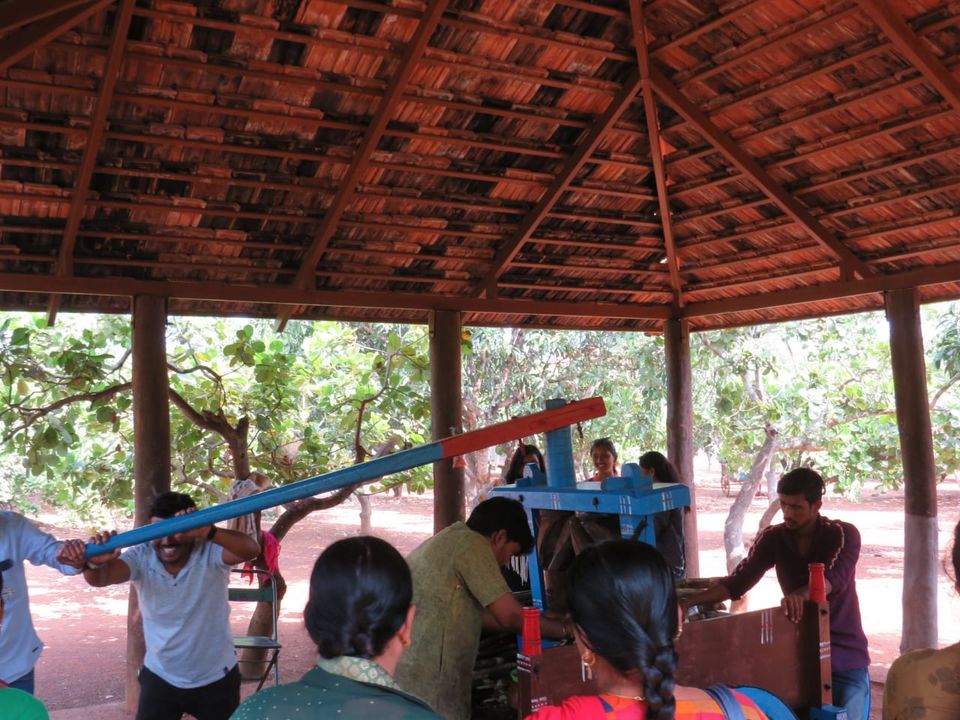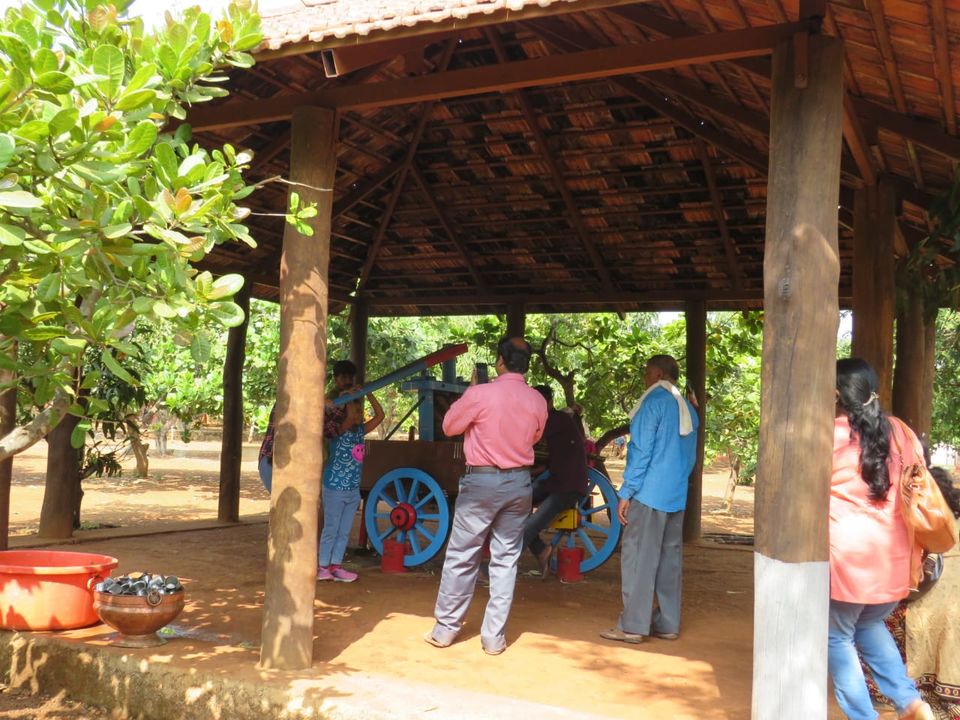 Activity Area:
The activity area was quite a star as kids to senior citizens were hanging on it and enjoying it.
However, swinging from bridges to tiers was not difficult, or perhaps it was, but the excitement of all was worth watching.
Horse Ride:
There were three horses and hundreds of riders.
That is why the horseman let people sit on it and roamed for barely 5 seconds.
It looked fun, but I didn't dare sit on the animals.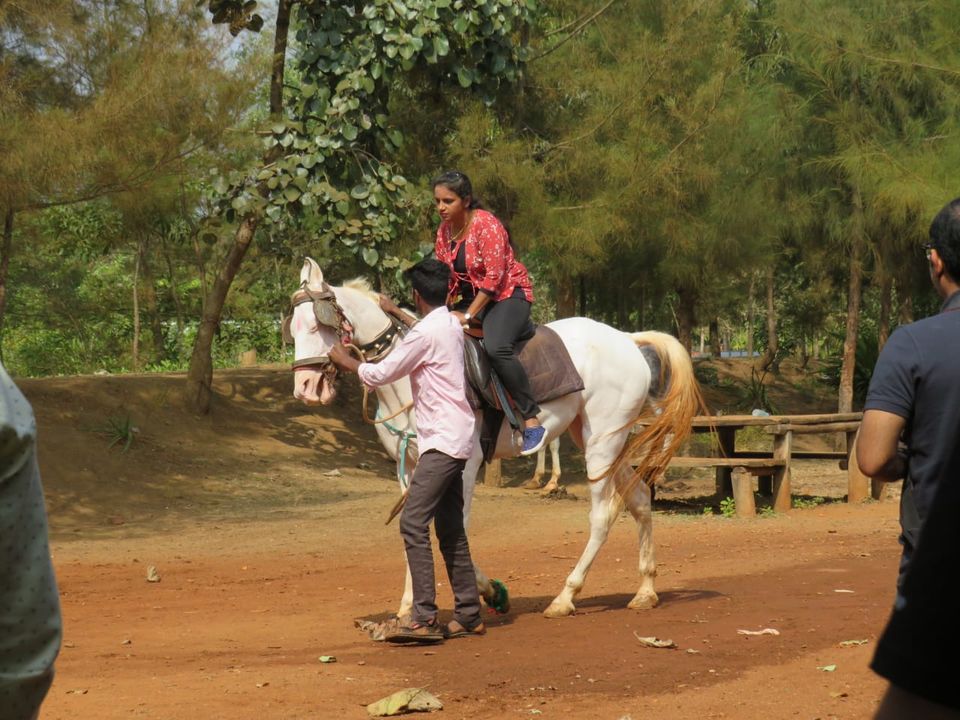 Soda shop:
I loved soda shop.
There were different flavors of soda, including "lemon soda, orange soda, cumin soda".
But the only problem was that you would only get one in a round.
So, I had to kill my taste buds and be happy with one soda.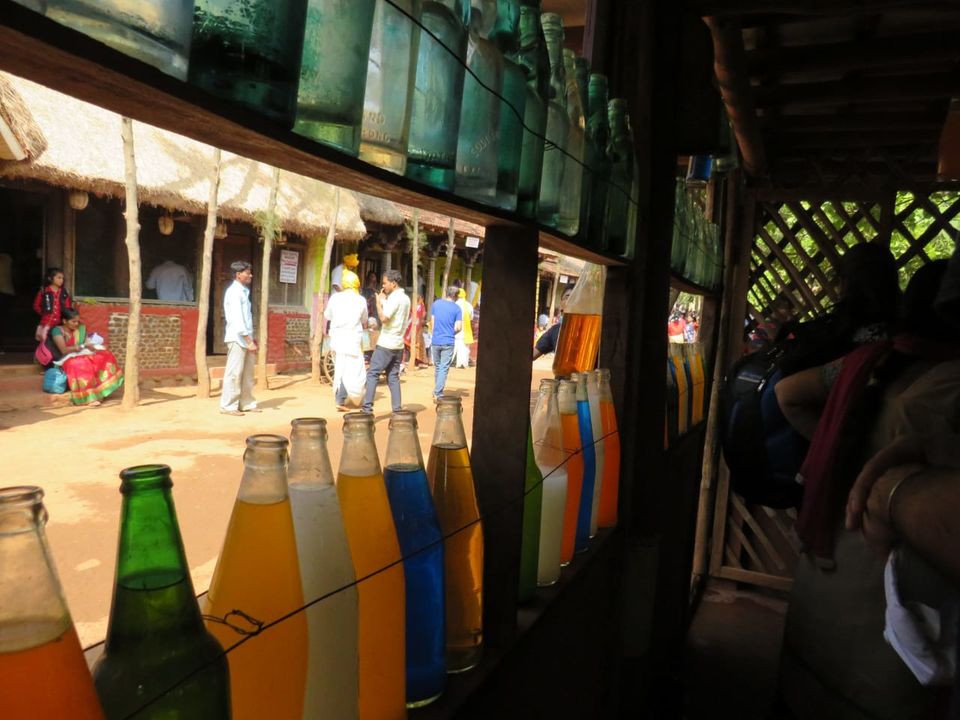 Traditional Houses & Dresses:

This one was my favourite.
Traditional North Karnataka dress were also available there for men, women, children to wear and click photos.

It was so cool.
They also provide jewellery and props to go with the dress.
Apart from this they kept Manipur traditional dress, but where at one side Karnataka dress was free, for Manipur you have to pay ₹100/woman & ₹50/man, within a time limit of 10 minutes.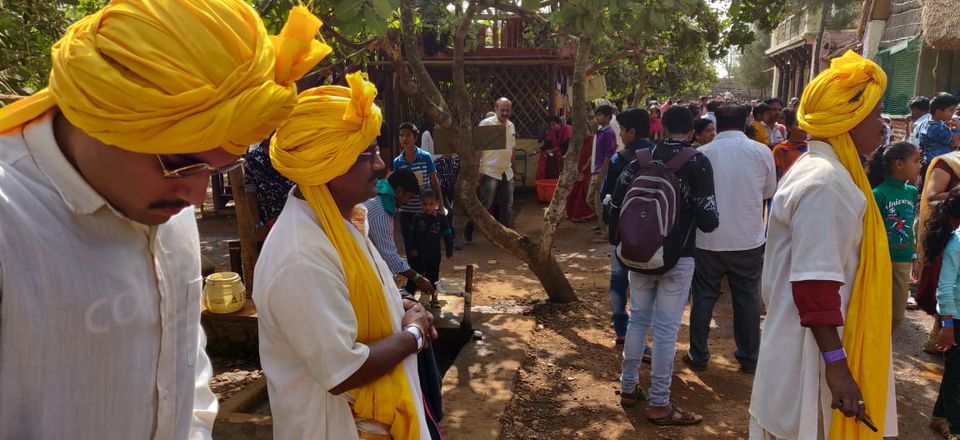 Rope Show:
Crossing traditional houses we started hearing drum beat. Following the sound we came across the 'rope show'.
They hold rope show where 'kalakaar' walks on the rope and show some stunts.
The show was entertaining, not only their way of stunt but the way they were conducted and created the whole atmosphere.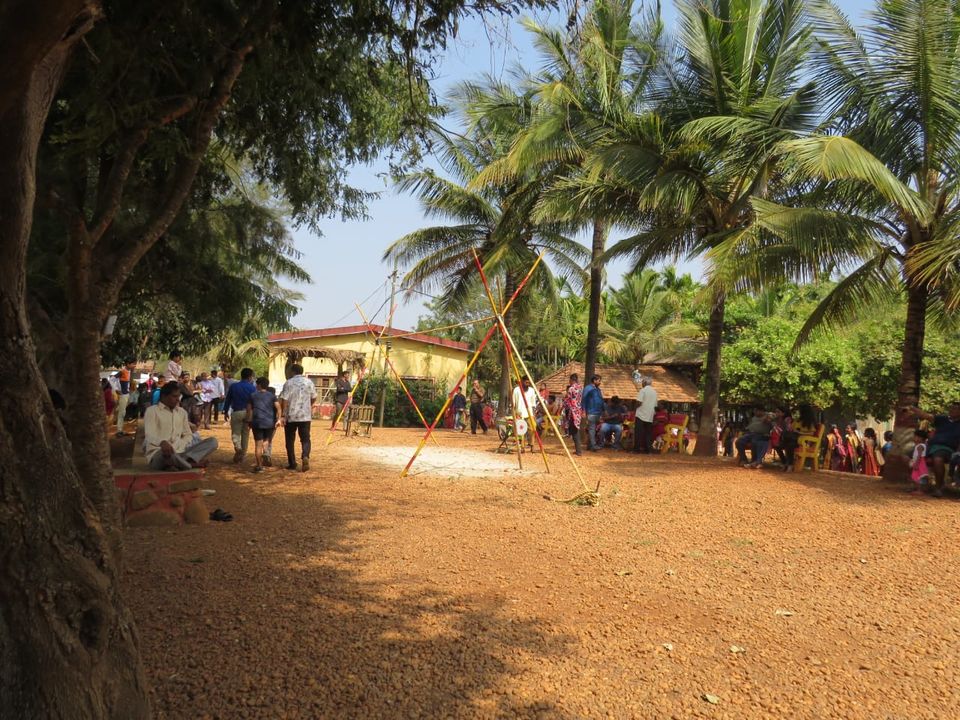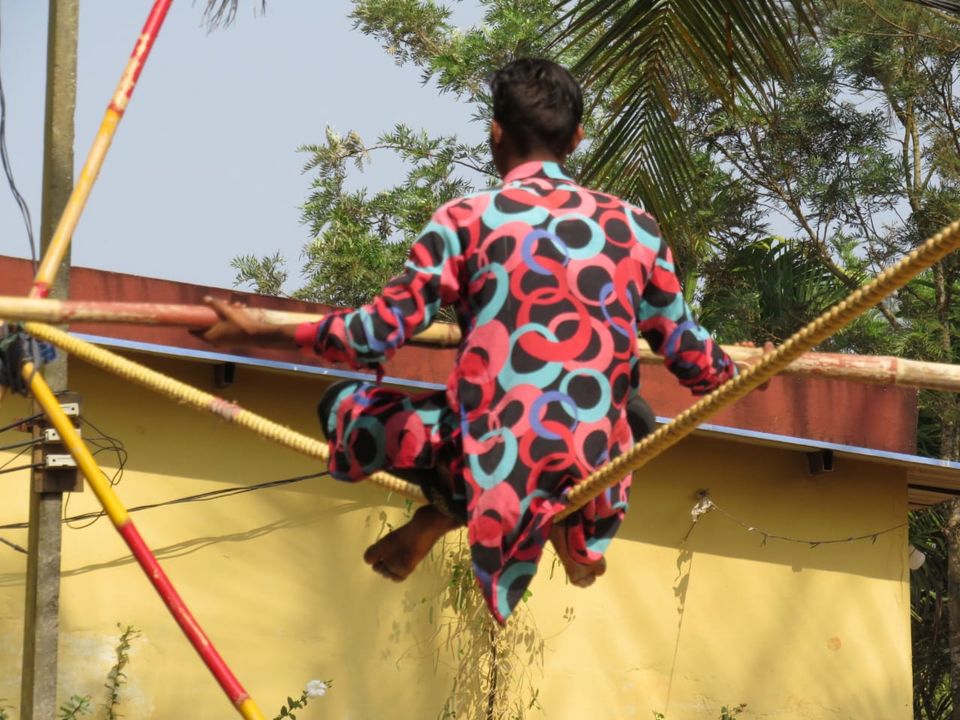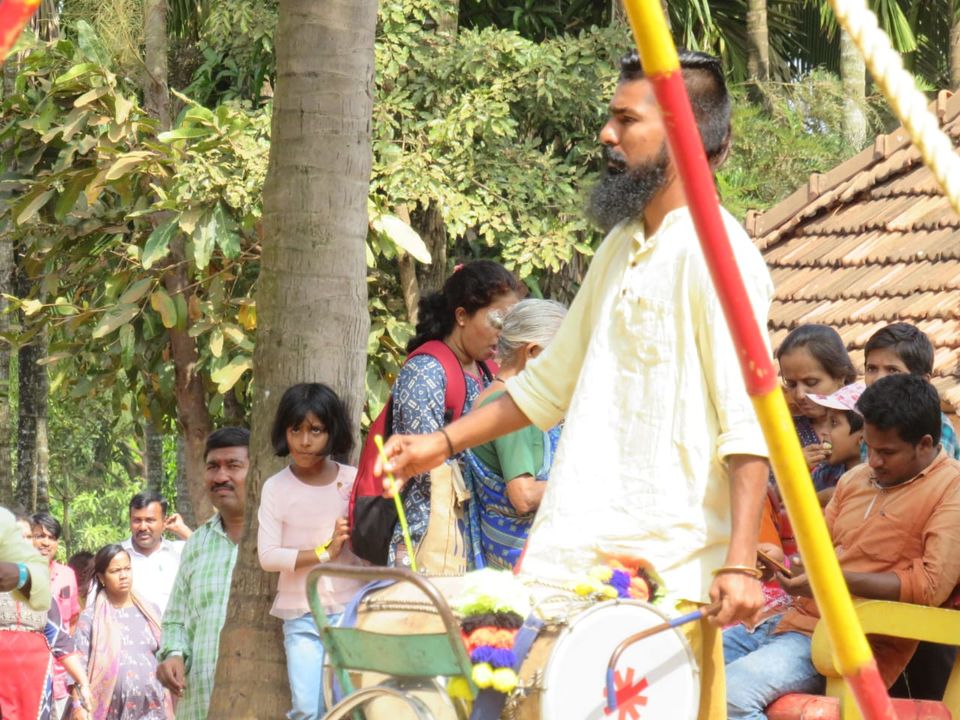 ATV Ride:

Although it was set up in a village, here you will find a small ATV bike, which costs 100 / person for a 2-minute ride.
It was pretty amazing.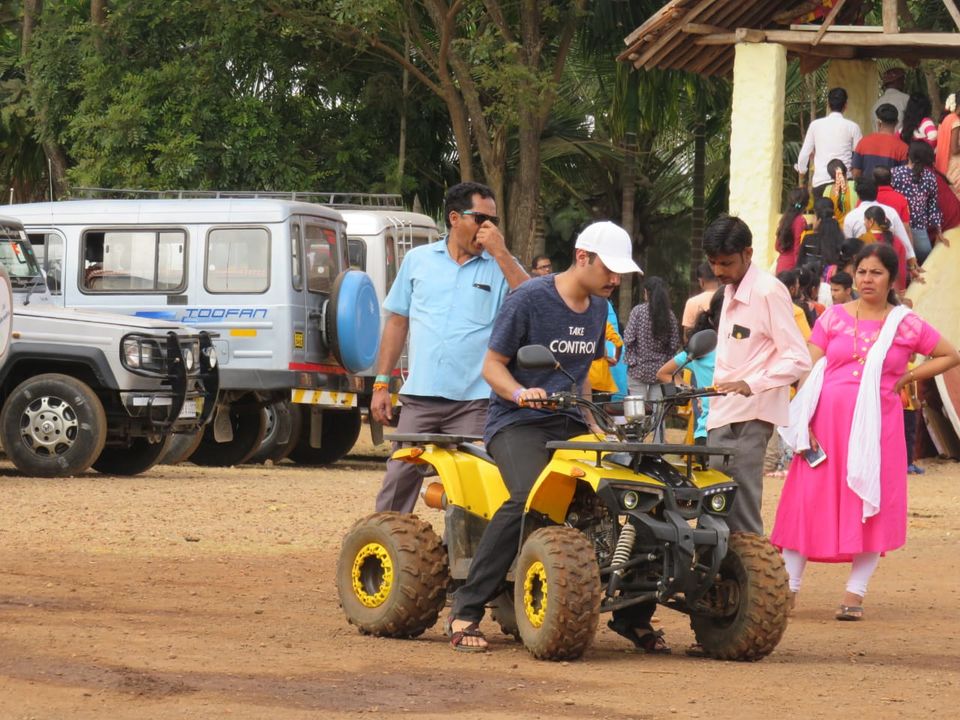 Rain Dance:
I had high hopes for rain dance, but it was not up to the mark.
The 'rain dance' cottage was near 'bullock cart' and 'horse ride' path so the smell of their body and other stuffs was quite high.
But apart from that it is okay.
Apart from these you can enjoy and experience, pottery, boating, camel ride, bullock cart ride, horse ride, tractor ride, puppet show, magic show, and have VR experience at ₹60.
2:00 p.m.
2:00 pm Lunchtime begins.
There were varieties of foods available which were healthy and tasty.

After a good meal, they start their other programs which included Bhangra dance, Dandiya where you can step on the dance floor and enjoy with others.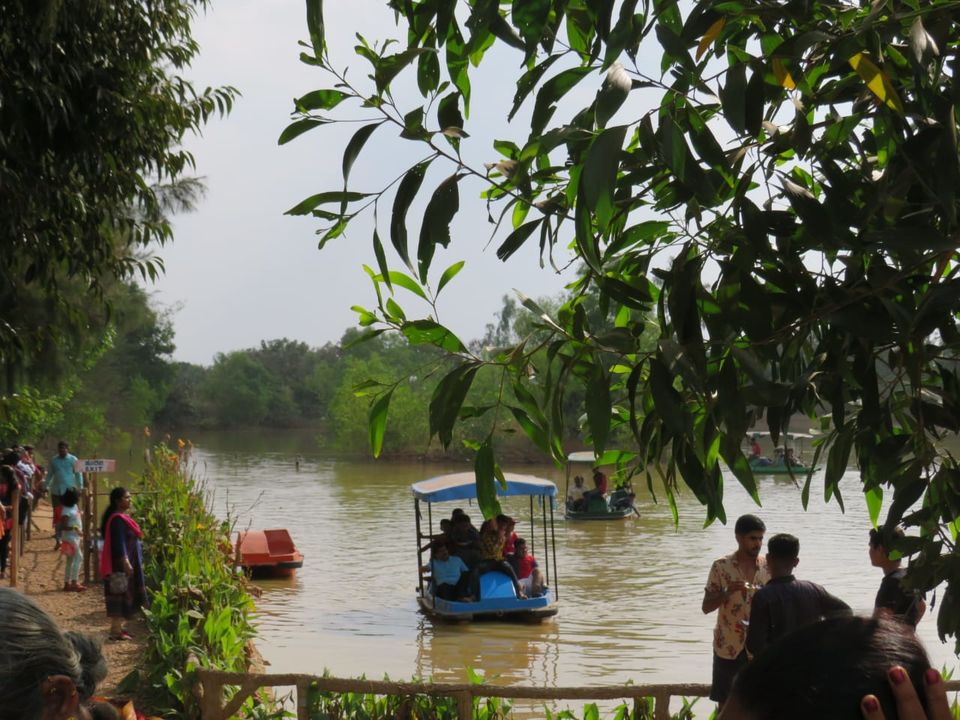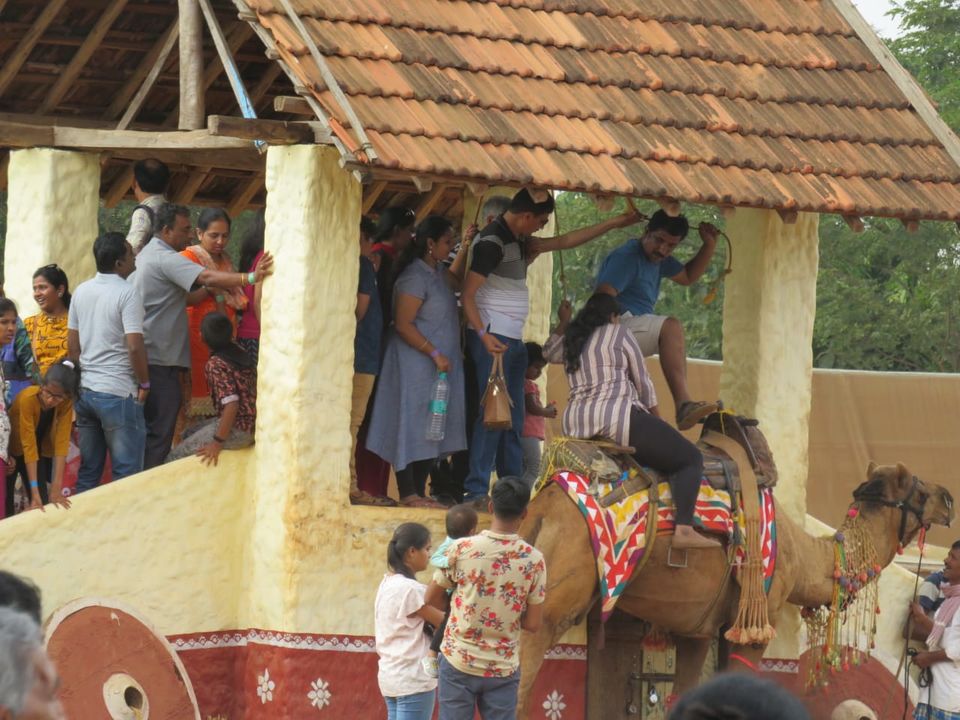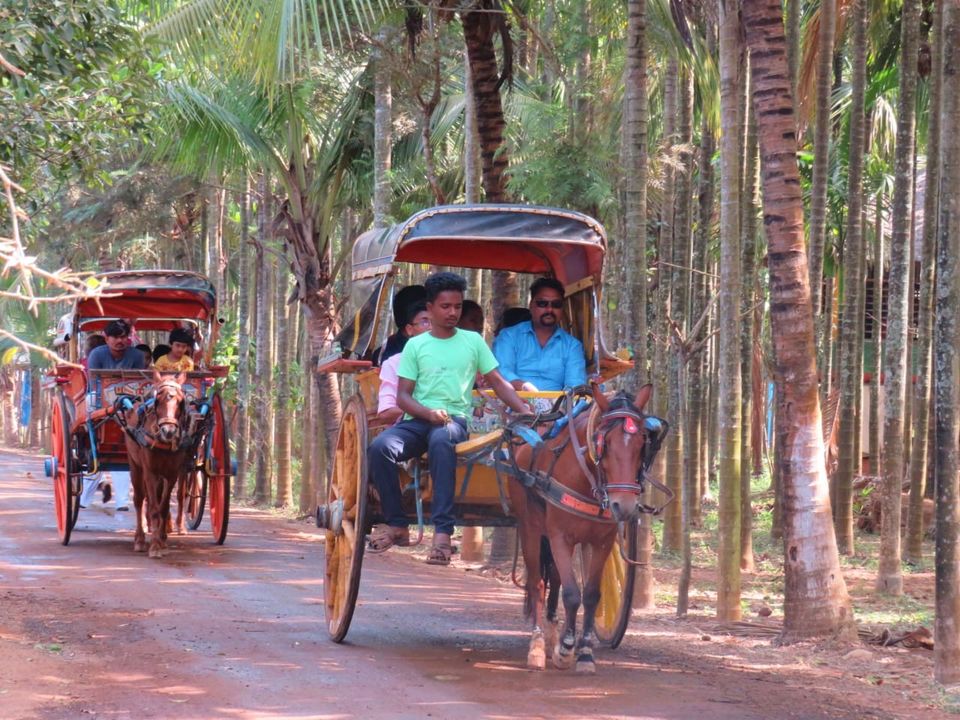 Other Details
1) The entry fee is ₹650. Earlier it was ₹550 but it was increased by 100.
2) Opening Hours: Monday-Sunday, 10:30 a.m. - 6:00 p.m.
3) Do advance booking from Agadi Thota site to get preference there. But you have to buy tickets from there only.
3) Take some extra clothes with you if you wish to shower in a rain dance.
4) Take a water bottle. Although they have hundreds of water vessels, the water does not taste good.
5) You can also buy pure honey and ghee, curd chilli and other masalas at Agadi Thota.
6) It's not sunlight friendly place so don't forget to take sunglasses, hats & sunscreen.
I will give it 4 stars out of 5.