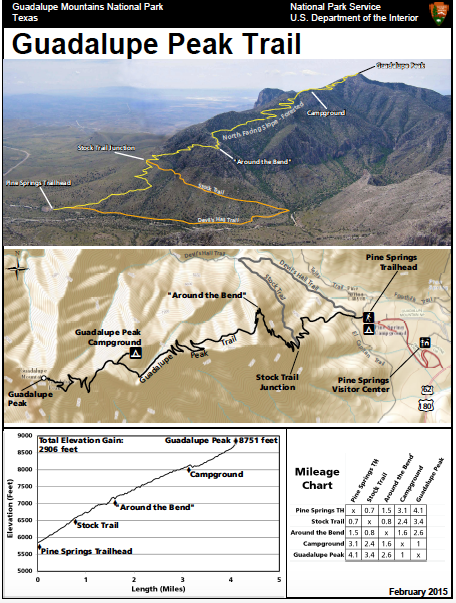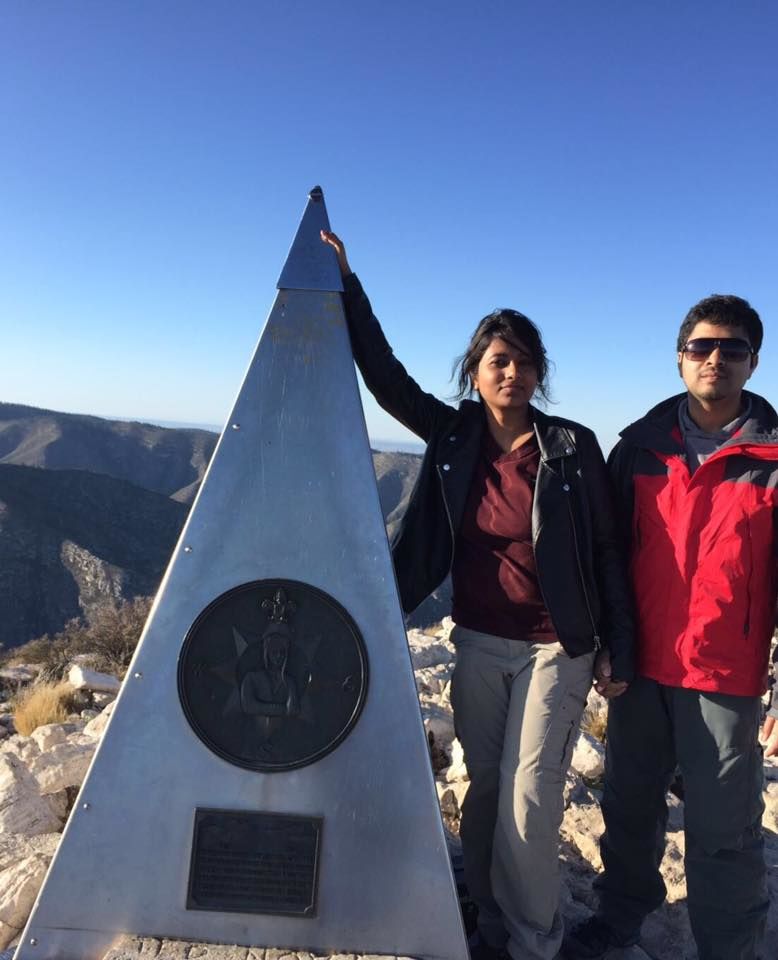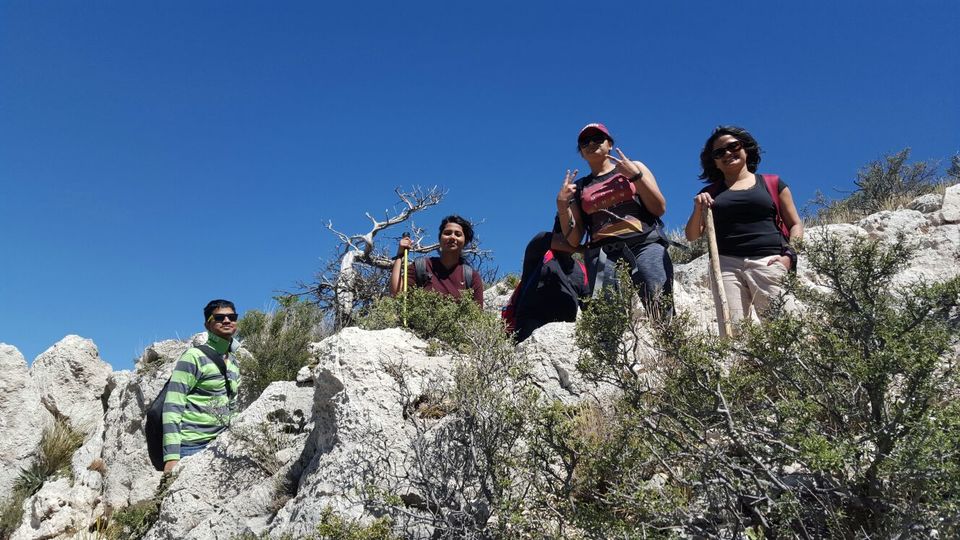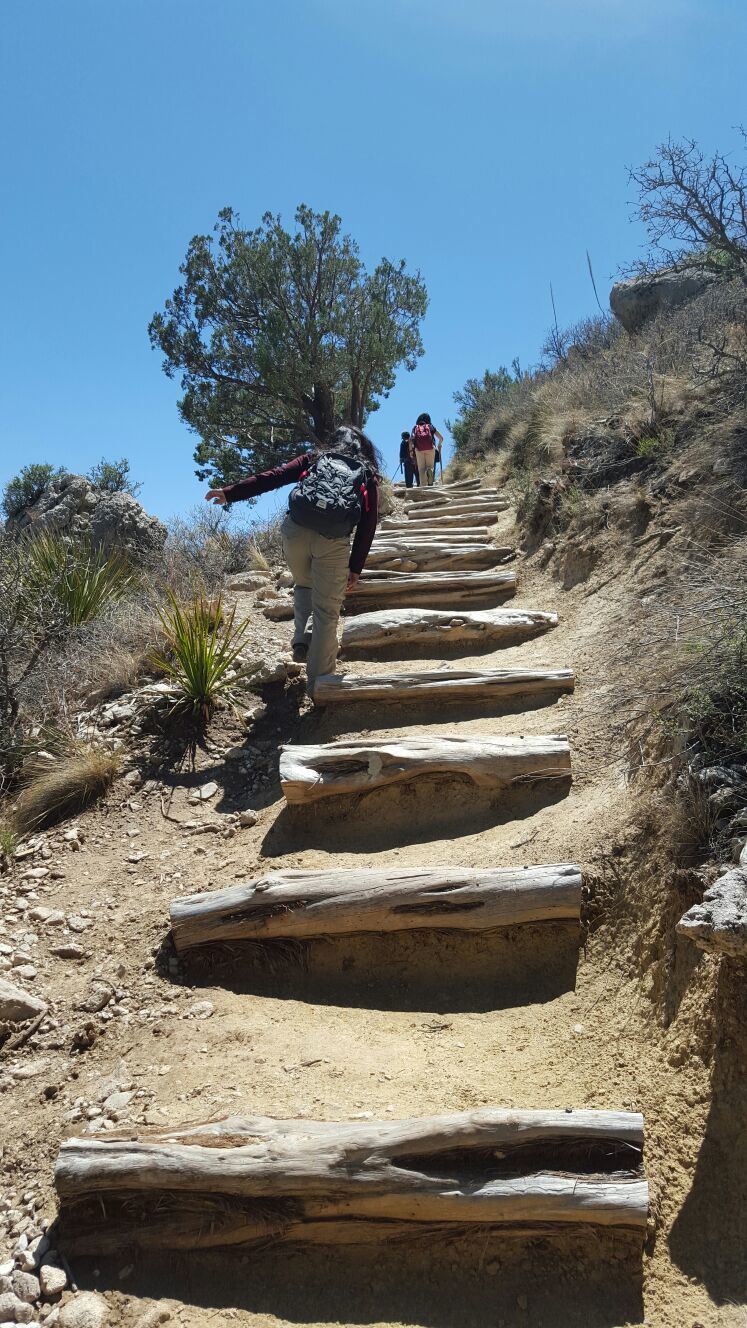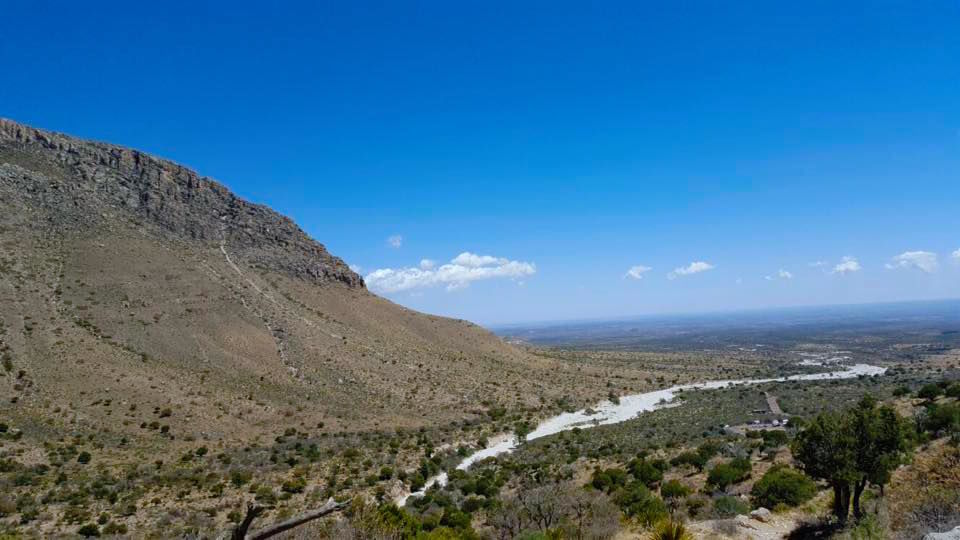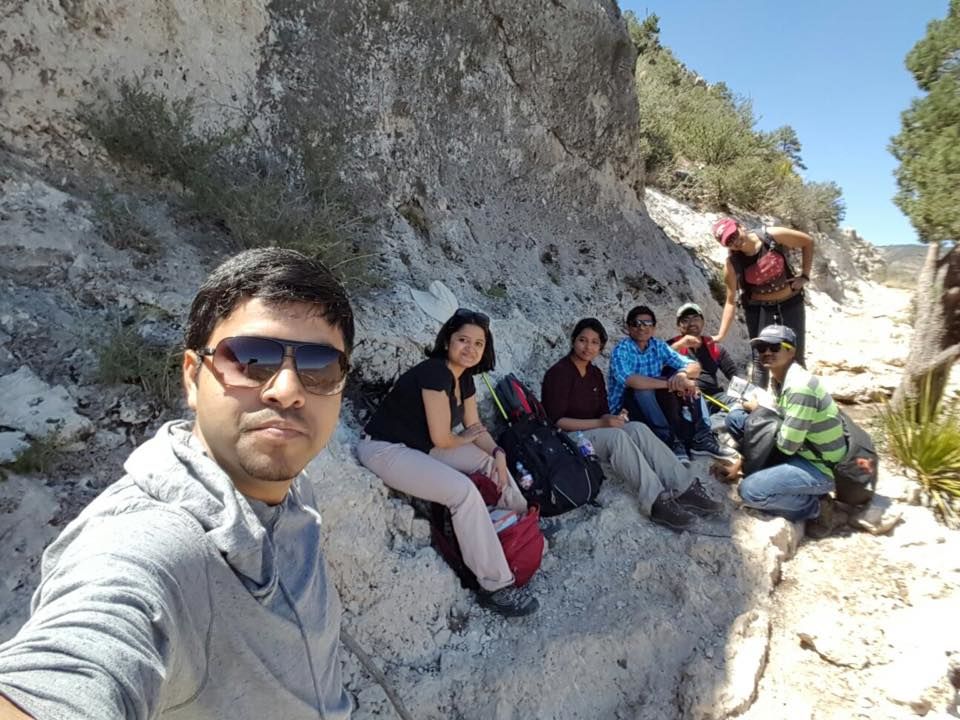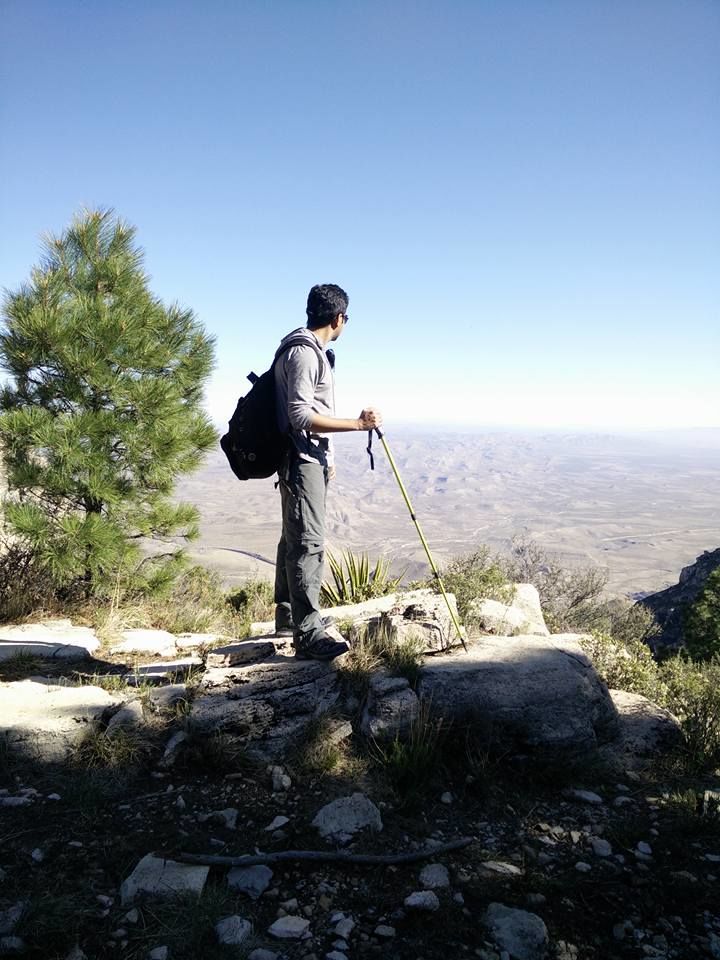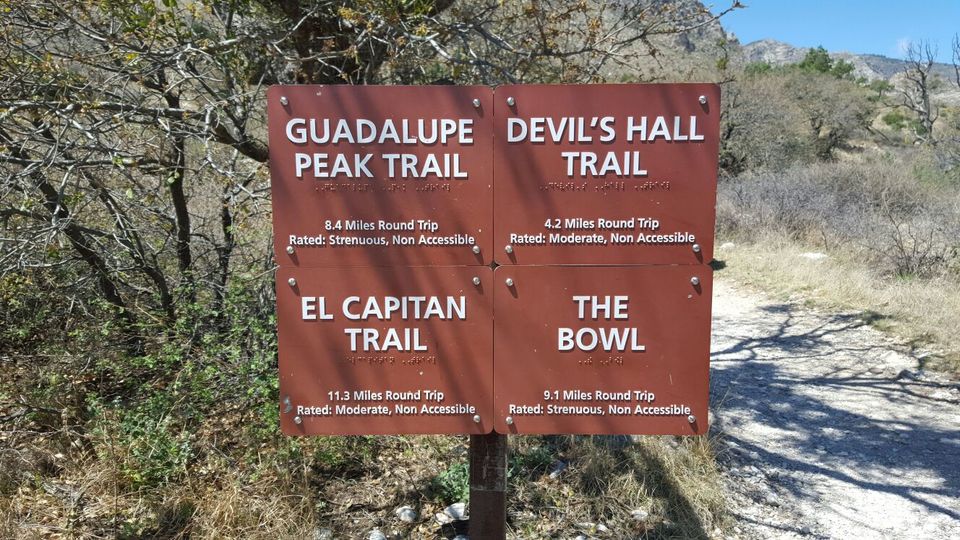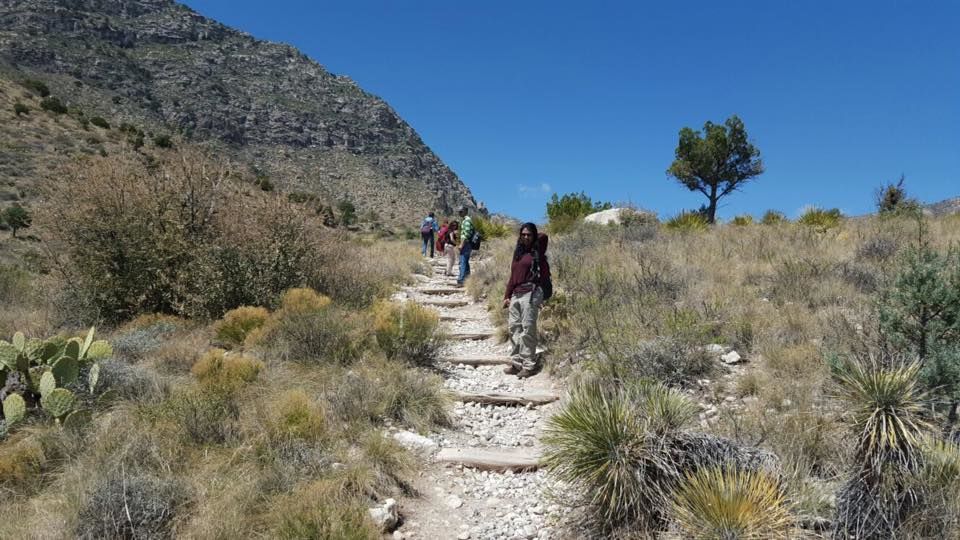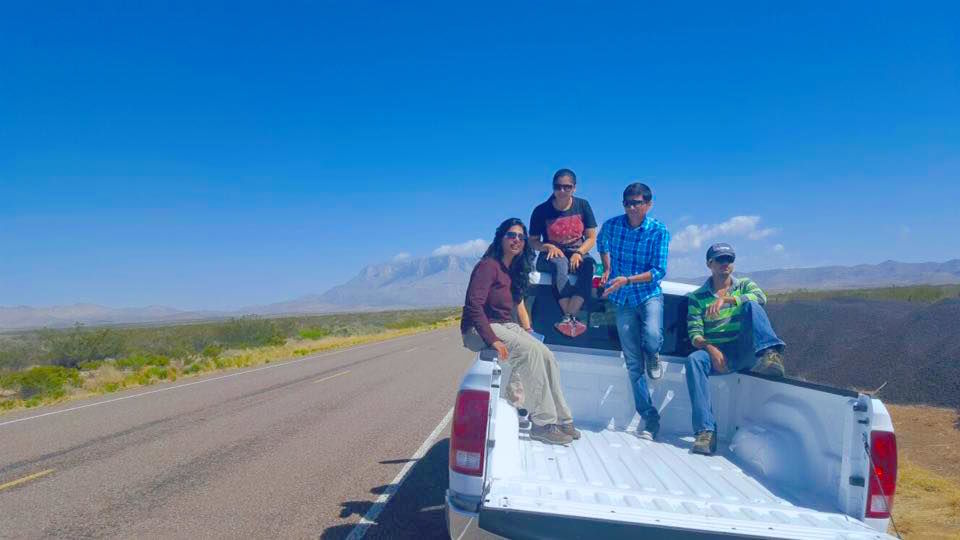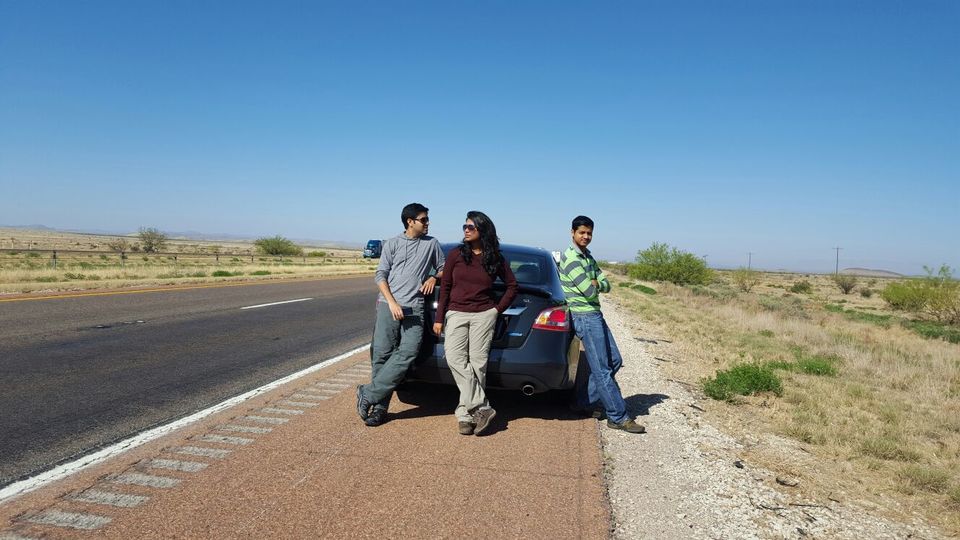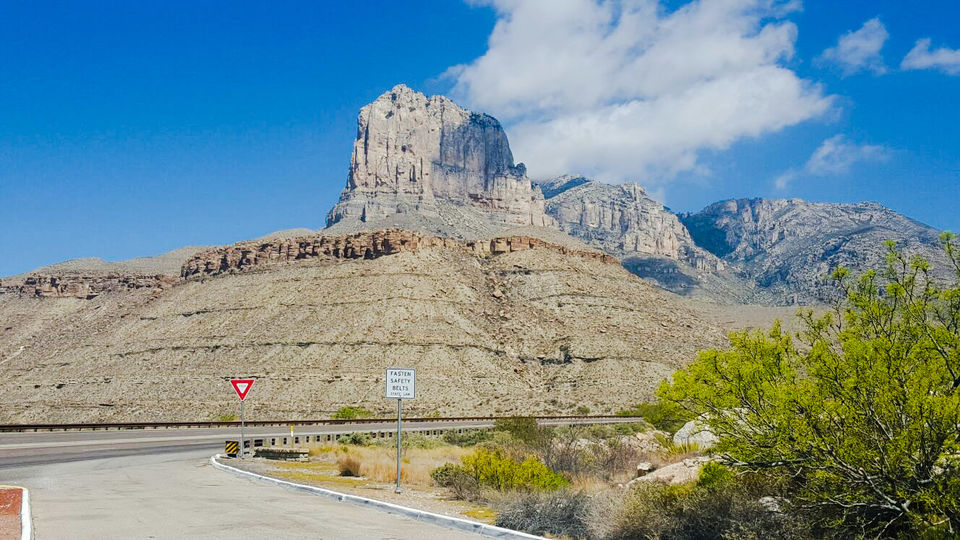 You are typically in the middle of nowhere, when you talk about Guadalupe Mountain National Park except for some gas stations here and there. It's all cactus, deserts and rough terrain. The park is sandwiched between Carlsbad and El. Paso and the Peak is 8.5 miles round trip with a 3000 feet elevation gain.
For us it was a complete impromtu trip. All of a sudden a few of our friends and we decided to go for a trekking trip. I had never planned trekking or climbing mountains before because of my fear of heights, this time I just wanted to give it a go. It was a strenuous climb and really tiresome.
The only mistake we made was we started late(at around 12:00 pm). I highly recommend to start as early as possible so that you have enough time to descend down within time.
We drove all the way to Fort Stockton on Thursday which was a 9 hour drive from Houston. We stayed there for the night. The next day, it was a two hour drive to Guadalupe National Park. We started out trekking at around 12:00pm, of course it was pretty too late. The first 1.5 miles climb is quite strenuous, mostly because it was too steep with loose stones which can cause to loose balance and the heat was scorching. We were mostly sweating and resting rather than climbing. This is what delayed us the most. Trust me you need lots of liquid to keep you hydrated and climbing with 3 litres of water strapped to your backpack is difficult. I would say, the word difficult doesn't  even cut it.
 Our group split midway, 3 of our group members were way past us. I thought of quitting in the midway quite a number of times, the air seems to get thinner as you ascend more and you'll find it hard to breathe. It is really windy up there, the growling wind made me feel I'm about to lose balance and  be blown away, we couldn't move much until the wind stopped for quite some time, but reaching to the top is worth it. It provides an amazing view from up there. There's a pyramid shaped stainless steel on the top of the summit to mark the top most point of Texas(8,749'). You will also find a "YOU HAVE MADE IT" book where everybody signs their names up there. All the pulled tendons, dried up vocal chords and the back pains will be worth it once you reach up.  Pack some snacks and energy bars, cause you will need something to nibble on all throughout.
The only thought that didn't occur to us was, it would be dark while descending down.  We forgot to take torch lights but fortunately we had our cell phones with us, which really helped. We were scared while passing through the pine forest as it inhabits mountain lions and rattle snakes. That fear was so intense, we didn't dare to stop even for a second while climbing down. We reached down at around 9:30 pm. 
That was one such adventurous trip for us. 
This post was originally published on 'The Roy journal..'.